65 Destination Wedding Ideas
A destination wedding is a unique solution because you can live the most special day in a truly amazing place. You can make an elopement or invite the closest guests with you. Of course, there are certain difficulties. You have to think about transport and vendors. Anyway, this type of celebration is unforgettable. In 20 or 50 years, you will look at the photo and understand that those emotions were worth every dollar spent.
13 Destination Wedding Place Ideas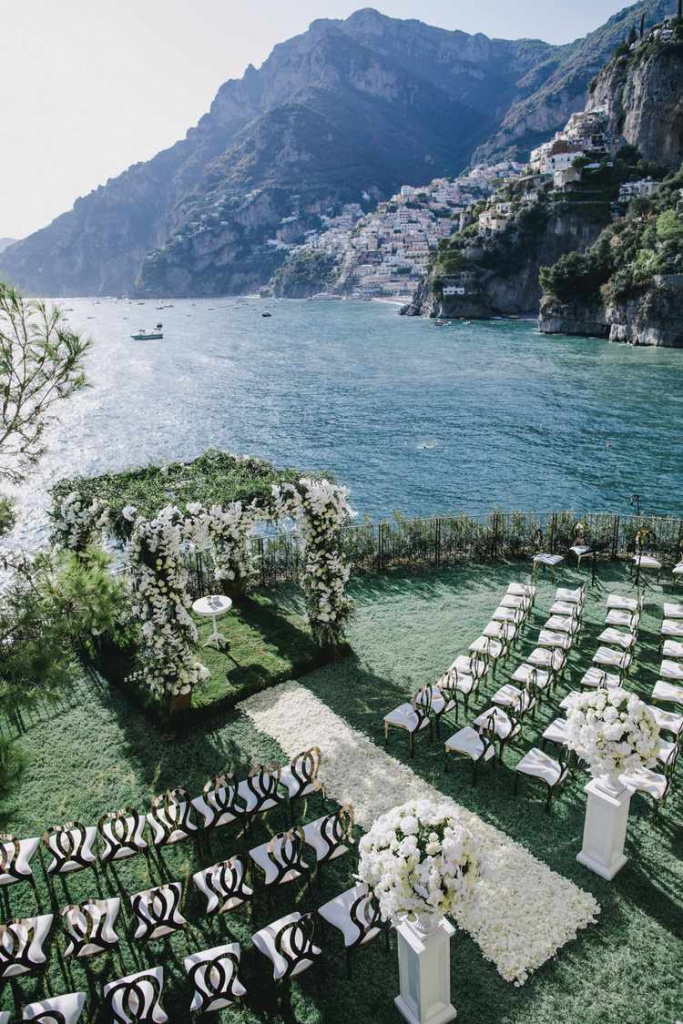 Before considering particular locations, it's worth summarizing them as a place for the most romantic destination wedding locations. Try to find a uniquely beautiful location with special meaning.
Search for your best place among the following locations:
Deserted beaches
Small water bodies
High places with views
National parks
Waterfalls
Vineyards
Gardens or parks
Boutique hotels
Castles
Boarding houses in New England
Art halls or galleries
Museums and philharmonics
Mountains
Many other natural places will be a great base for you to find your place.
32 Destination Wedding Ideas USA
Fresno, California.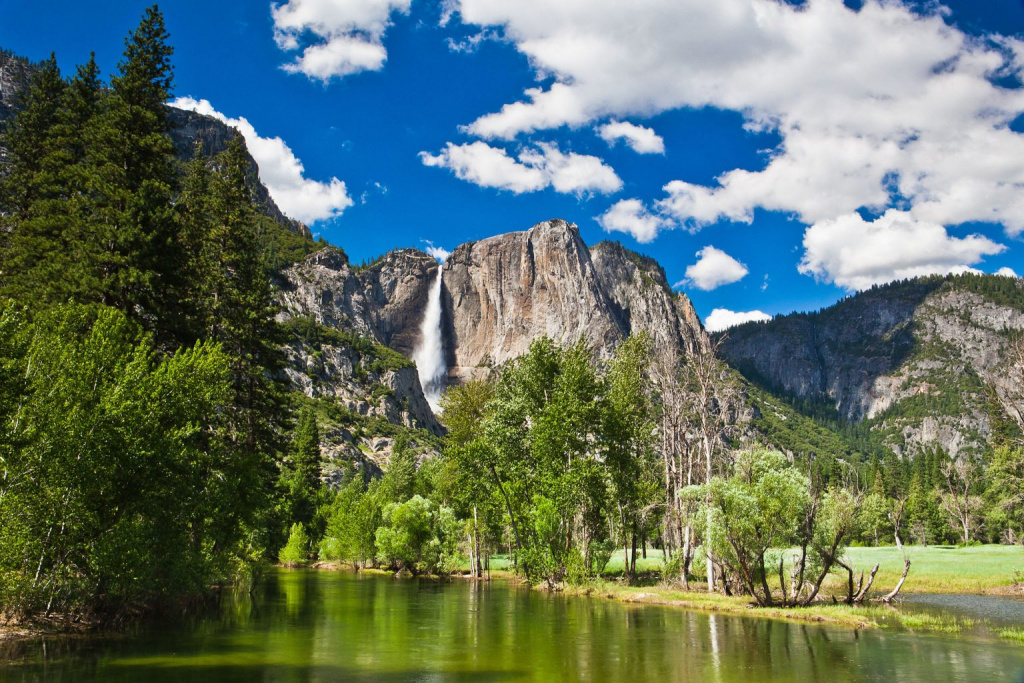 This place is known for being close to Yosemite Sequoia National Park, where you can find many spots for an incredible ceremony: rocks, lakes, rivers, and waterfalls. Among the hotels for outdoor weddings in Fresno, you can select Evanelle Vineyards, Springville Ranch, Wonder Valley Ranch Resort, Hidden Hollow, and Historic Seven Sycamores.
Rockville, Utah.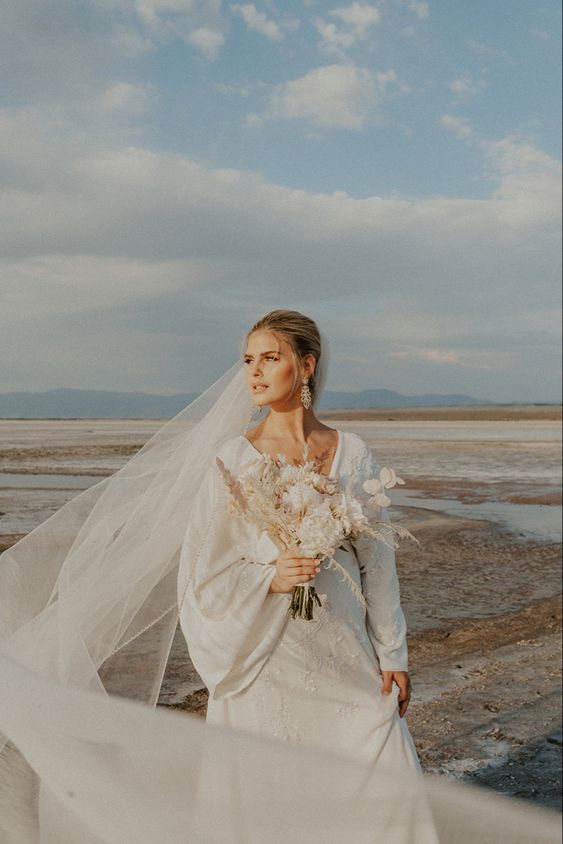 Rockville and Salt Lake City are located in the incredible state of Utah. Utah is an unspoiled, true nature preserve where you can find a special place just by looking around 360 degrees. We recommend paying attention to such locations as Zion Red Rock, Millcreek Inn, and Snowbird. The last one is best suited for lovers of high views because you have to go up by lift.
Phoenix, Arizona.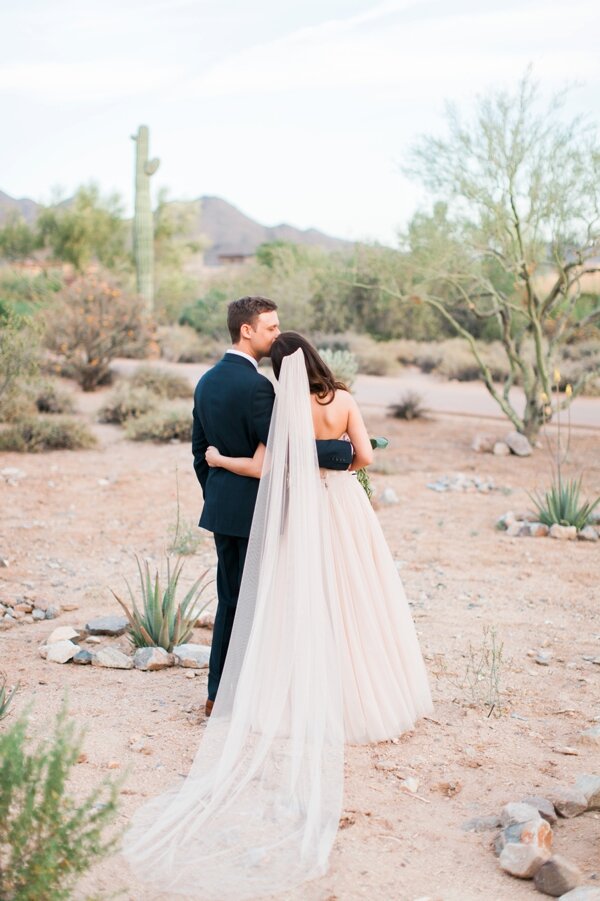 This place impresses with its warmth, hot earth, greenery, and summer beauty. Around Phoenix, you can find such incredible locations as Villa Siena, Boojum Tree Hidden Gardens, SoHo63, Greyhawk Golf Club, and The Windmill Winery.
Minneapolis, Minnesota.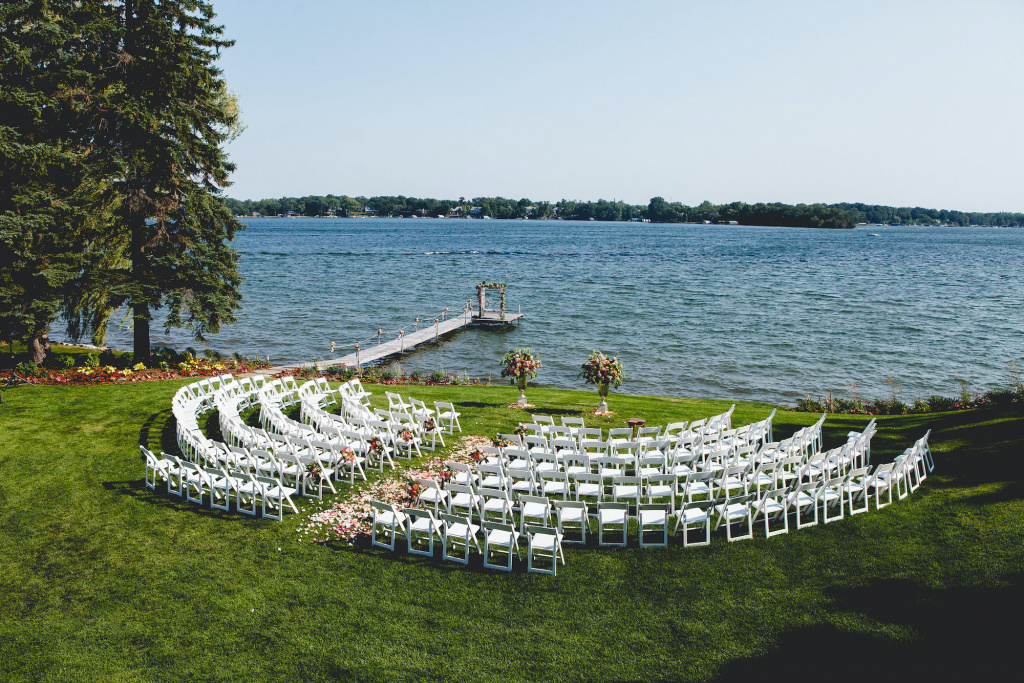 There are destination wedding movie locations in Minnesota. It is worth paying attention to Pine Peaks Event Center, Profile Event Center, and The Grand Event Center. There are also wonderful natural locations, including Gorgeous Minnesota Venues.
Long Island, New York.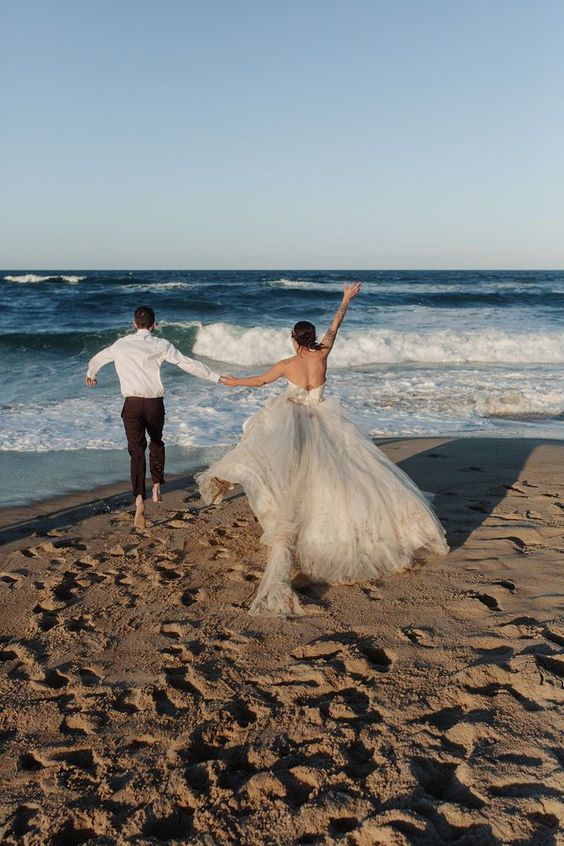 This option is ideal for those who want a cozy outdoor wedding but do not leave Manhattan for a long time. There are luxurious natural locations in New York that will resemble Europe or some sparsely populated states. Stonebridge Country Club, Bourne Mansion, Terrace On The Park, Windows On The Lake, and Mansion At West Sayville can be highlighted among the best destination wedding ideas 2023.
Houston, Texas.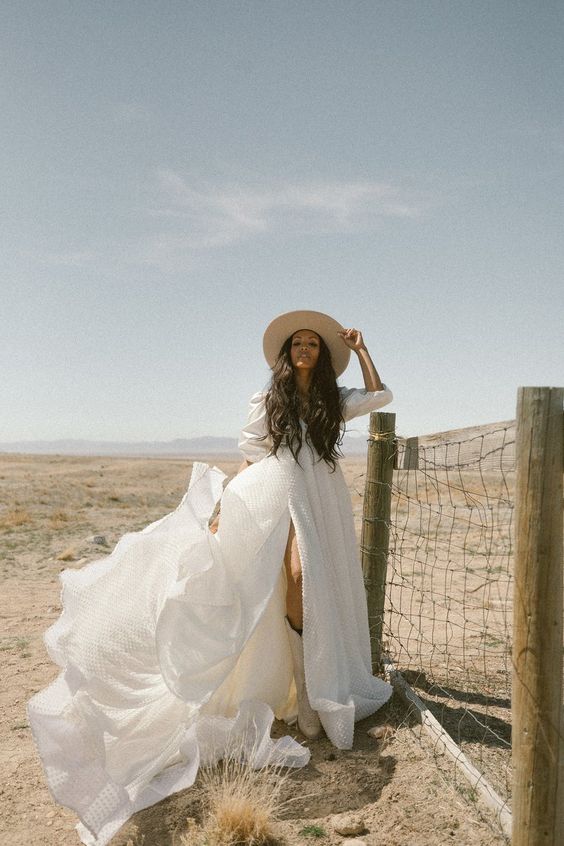 Many locations around Houston are perfect for an outdoor wedding. Among the best places here, pay a special attention to Sandlewoon Manor, The Springs in Agleton, Balmorhea Wedding&Events, The Carriage House Houston, and The Vale.
Jacksonville, Florida.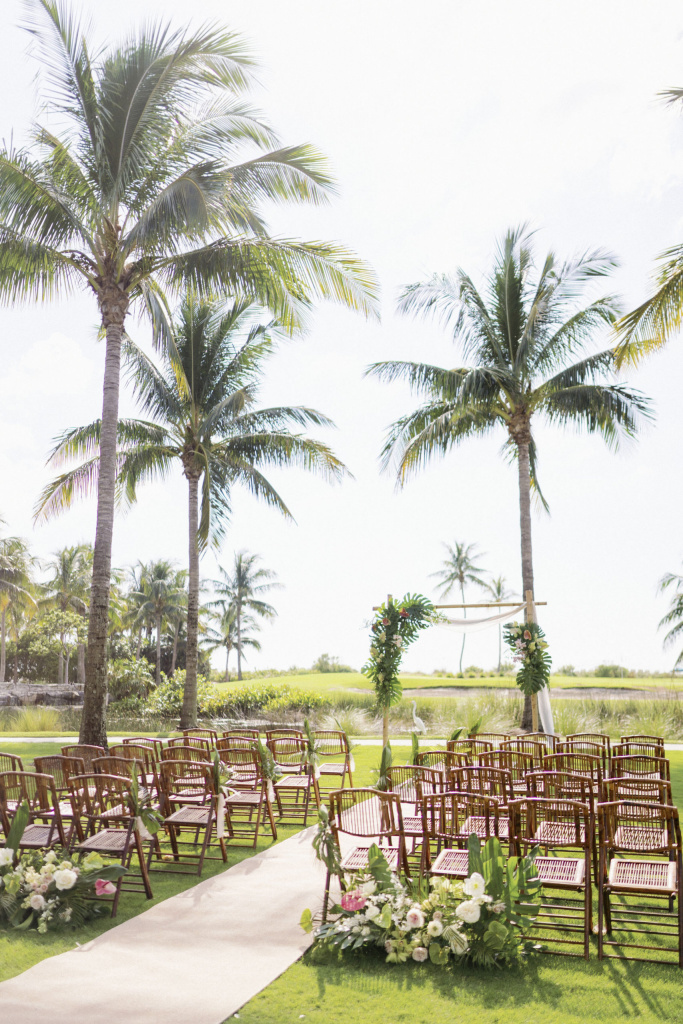 Florida's warm and humid climate favors outdoor weddings no less than European resorts. Such locations as Lightner Museum, The Manor at 12 Oaks Farm, Embassy Suites St. Augustine Beach Oceanfront Resort, Club Continental, and Casa Marina are ideal for this type of wedding. You can also choose any location in St. Augustine Beach because there are many great spots.
You can find no less unique places for weddings in the USA than in Europe. If you plan to have a wedding far from home, we will help you pick destination wedding favor ideas there as well.
5 Destination Wedding Ideas In Europe
You may have heard of some of these locations before, but some will surprise you because hotels or restaurants aren't always expected to be the best locations for an outdoor wedding.
Lake Como, Italy
Go to Lake Como in northern Italy for the most picturesque landscapes and luxurious villas for a wedding celebration. The lake, surrounded by mountains and cozy villas with traditional Italian wooden shutters, will impress you with its atmosphere and become the perfect location for your event.
Palaces of Portugal
The decision to celebrate a wedding in Portugal is hard to call standard and especially popular. There are a lot of beautiful locations in the country, but we would like to draw your attention to ancient palaces that will fit perfectly into the concept of a romantic wedding. Choose Montserrat or Kelush to feel like you are in a fairy tale and organize a wedding ceremony and banquet as comfortably as possible.
Provence, France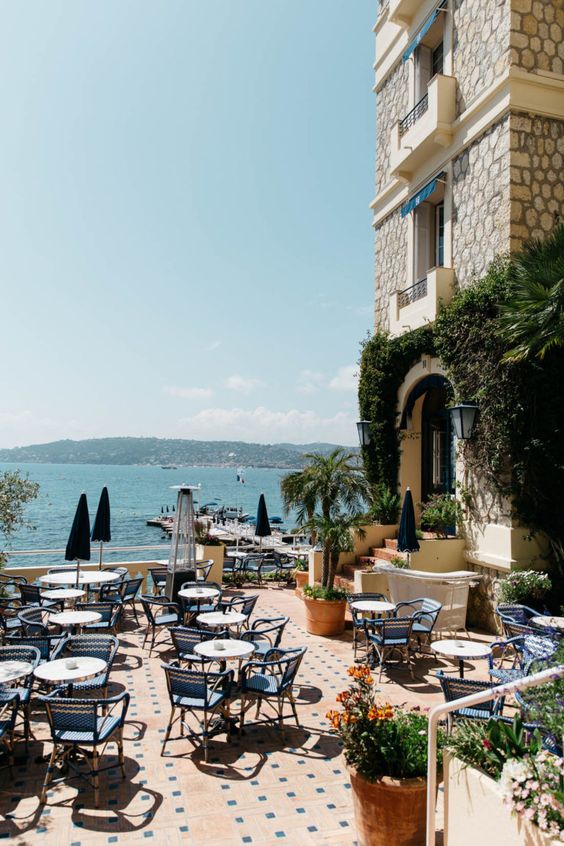 This region in France is famous for its blooming lavender fields, cozy beautiful villages, and delicious food, so your guests will not go hungry. If you still want to hold a wedding photo session or the ceremony with a stunning background of the most delicate lilac flowers, focus on the period that begins in mid-June and ends near the end of August. Provence will surprise you with more than one beautiful place, so leave some free time to explore this area.
Islands of Greece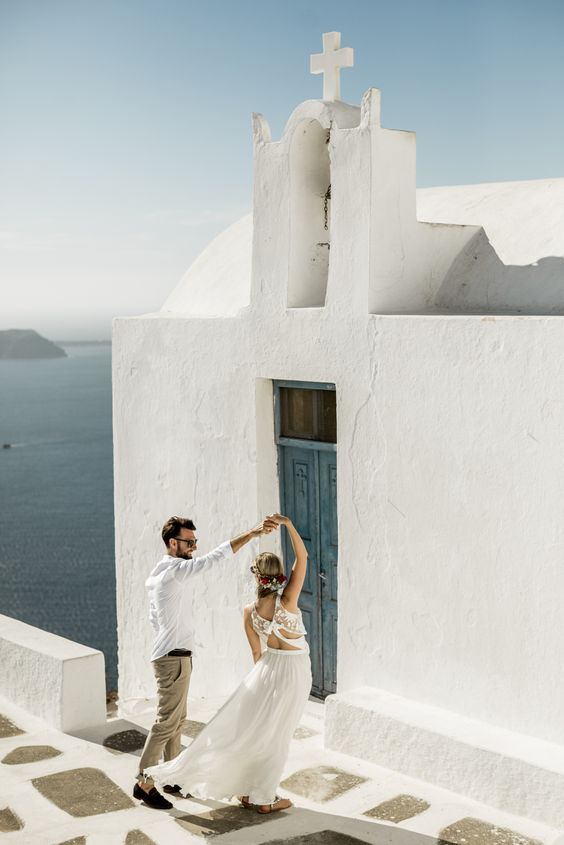 The Greek island of Santorini with its snow-white houses, beautiful sea views, and romantic sunsets is the best for a wedding ceremony and photo shoot of the bride and groom. Here you will also find many atmospheric establishments that will comfortably accommodate all your guests and serve only the most delicious dishes of Greek and European cuisine. However, if you are looking for uniqueness, don't limit yourself to Santorini because there are other picturesque islands like Corfu, Crete, and Rhodes.
Cappadocia, Turkey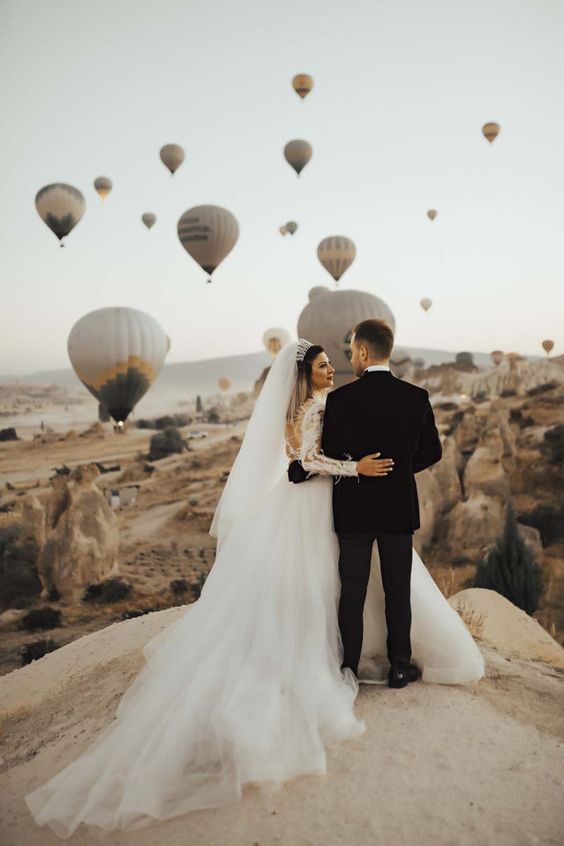 Use the gentle warm sea, beautiful nature, and famous hospitality in all-inclusive hotels to make your destination wedding perfect. A wedding ceremony in Turkey can be no less beautiful, and excellent service in wedding hotels offers accommodation in special rooms for the newlyweds, a romantic dinner, and gifts.
5 Destination Wedding Cruise Ideas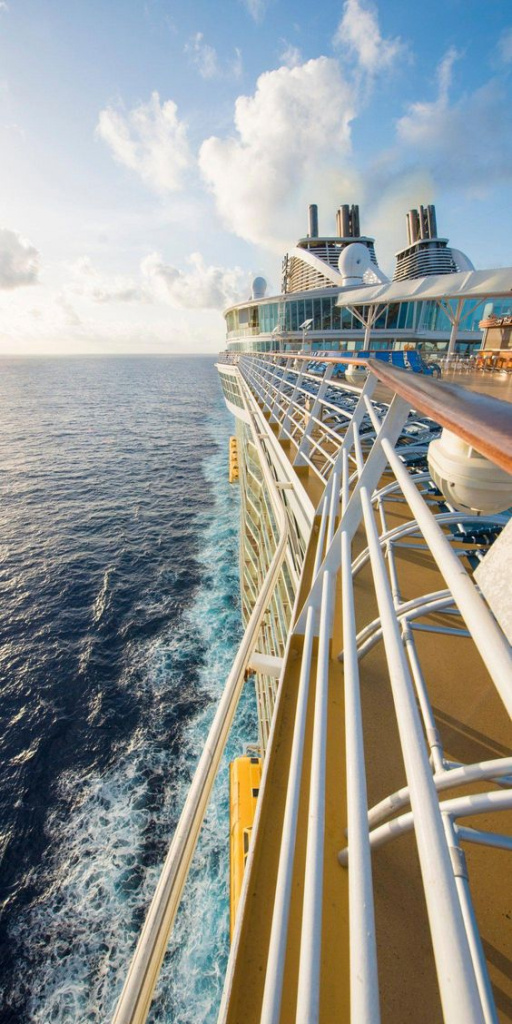 You can book a cruise and hold the ceremony on a cruise ship for a particularly unique wedding. Cruises to the Mediterranean and the countries of Northern Europe are the most popular for weddings. Couples are also attracted by sea cruises on:
Caribbean or Hawaiian Islands;
Australia or New Zealand;
South America;
Southeast Asia;
Africa.
A cruise wedding is an affordable luxury. It's the perfect option for a honeymoon. If you plan to have a wedding on board a cruise ship, then you don't have to worry about the ceremony at all. Entrust your wedding worries to a professional coordinator who will organize an unforgettable evening for you.
5 Destination Wedding Ceremony Ideas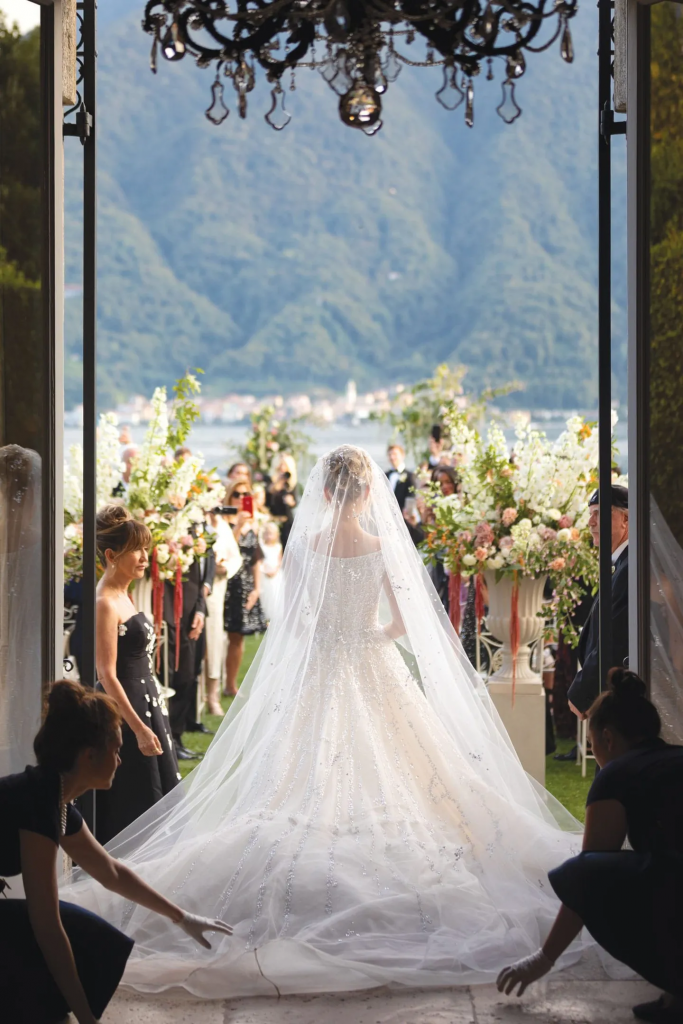 The ceremony should be held exactly as you imagined. Don't forget about the unity ceremony, attractive decorations, and vows. A destination wedding is a unique event, so your words should be unique too.
Add to the oath why you wanted to have a wedding far from home.
Match the decor with the area: add greenery to an arch in the forest, and put dried flowers on the white sand.
Be sure to place the arch where the ceremony will take place. Photos and videos will be much better, and the atmosphere will become more special.
Turn on background music that symbolizes the place: for example, reggae on the beach in Jamaica or Italian opera in Sicily.
Prove with words that your love will grow both in travel and routine.
Your ceremony should embody your desire to be together, sharing ideas and plans for the future. Start with what you want to remember and what you want to live together, and thanks to these words, the ceremony will be incredible.
5 Destination Wedding Dress Ideas
The clothes of the wedding couple, regardless of the location, should be appropriate and comfortable. You didn't choose a luxurious, fashionable wedding in an expensive restaurant on a Manhattan skyscraper, so you shouldn't choose such a dress.
Pay attention to simple fabrics: satin or silk.
Your dress mustn't constrain your movements.
The heavy weight of the dress can also be a hindrance during transportation, so choose options with a moderate amount of jewelry on the fabric.
If you like heels, take care with white ballet flats or sneakers.
If there is an opportunity, choose two dresses: a more festive one and a simple one, in which you can wander the mountains and even swim in the pool.
Use our Ultimate Guide Of The Best Wedding Dress Designers for inspiration. Love hard! The place is not important. Only your emotions are important. However, there is no doubt that the feelings will be much brighter if your wedding takes place in a beautiful location.