50+ Best Wedding Venues in San Francisco
San Francisco is a stunning location for a wedding! The city has it all! There's the endless Pacific Ocean, one-of-a-kind urban architecture, and those famous colorful houses. SF's downtown shines with glass skyscrapers, while the beautiful nature entices everyone to explore it. On your special day, the City is ready to serve you.
San Francisco's Best Wedding Venues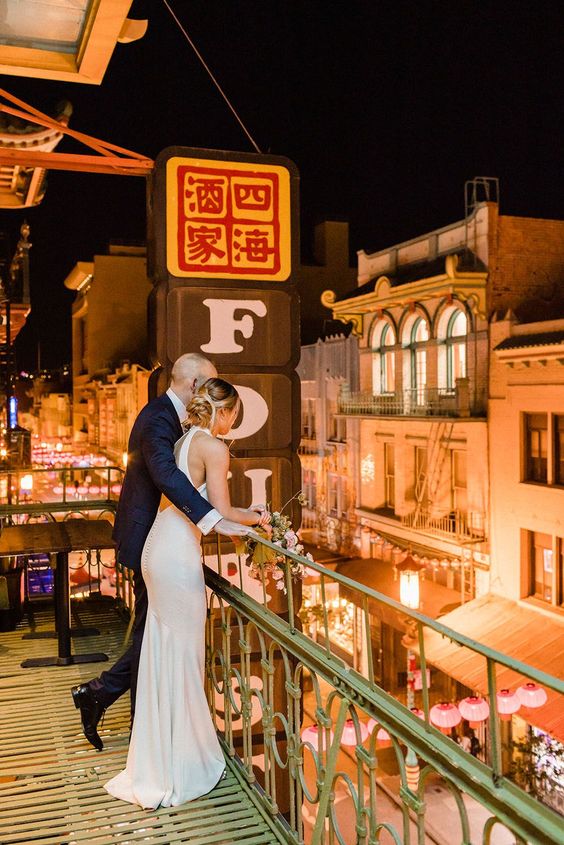 Hilly San Francisco, located along the coast, is worth your attention. Northern California's pearl hosts thousands of weddings a year. The city has a rich history, extensive neighborhoods, parks, beaches, museums! Allow yourself to have fun on the happiest day of your life in one of the locations we picked for you!
San Francisco City Hall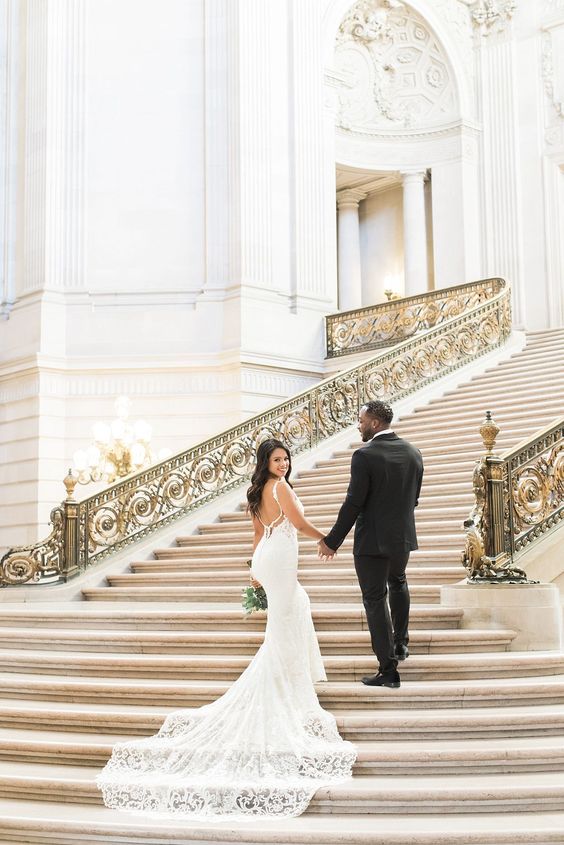 The structure, which was built in 1915 on a plaza in the city center, is an architectural monument in the 1880-1917 American neo-Renaissance style. The dome is taller and larger than that of the Capitol in Washington D.C., although they're being constantly compared. On the whole, we can't imagine a more fitting setting for your civil ceremony. The majestic and fundamental architecture will leave you speechless.
Fort Mason Center for Arts & Culture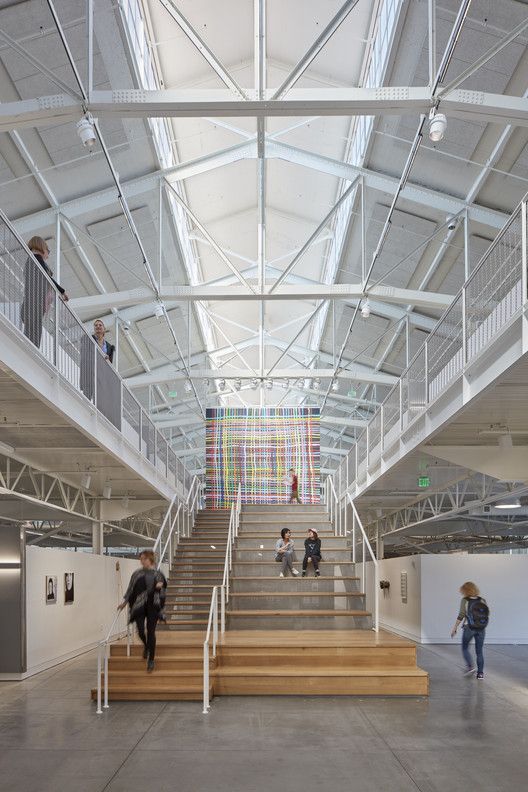 Fort Mason is waiting for its next couple inside the hangars of the former military warehouses. There are museums, galleries, concert halls, and shops. Because the Center is located within the Golden Gate National Recreation Area, you and your guests will have spectacular views of the coast and Alcatraz Island.
Fairmont San Francisco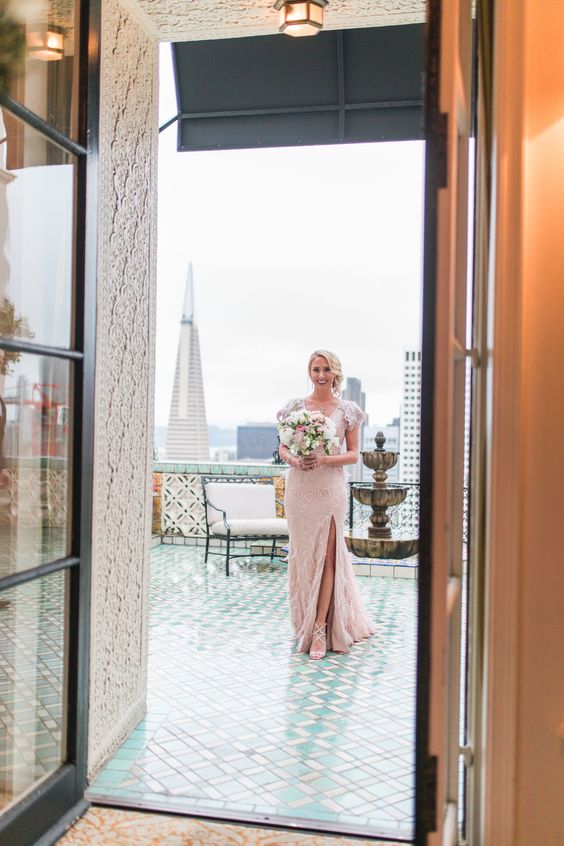 Family atmosphere and exceptional service will make your wedding a pleasant experience. The upper floors offer a great view, as well. The interior of Fairmont is very rich-looking and unusual! Columns, carpets, gold elements, and other details will add some charm to the day. All things considered, if you're seeking a location with a vintage atmosphere of the 30s, then book this one immediately.
The St. Regis San Francisco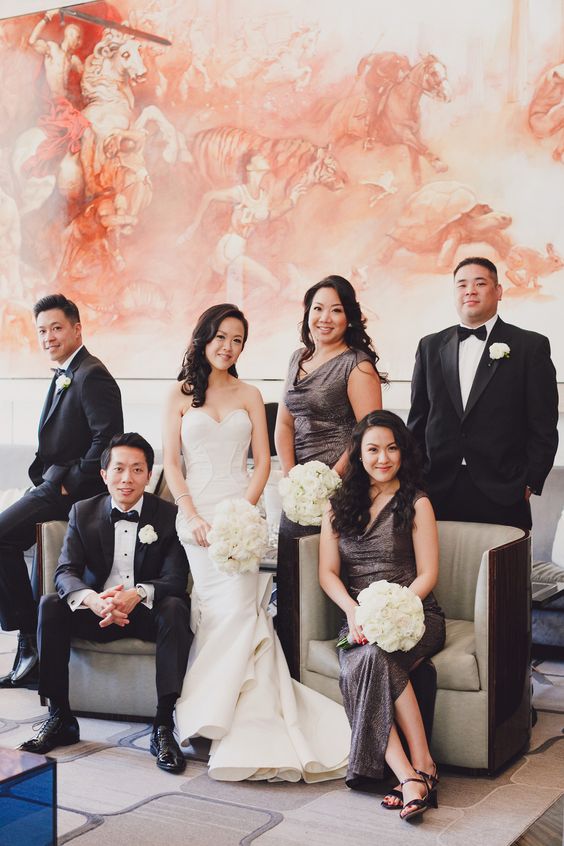 The spot has a convenient location, located within walking distance of the city center and the promenade. The interior looks fresh and stylish. A big advantage of the space is its staff, which is highly complimented by many experts. The hotel also has a luxurious lobby with a cozy fireplace. The hotel's Gallery Ballroom will serve you as a perfect space for the big day
Inn At The Presidio, Funston House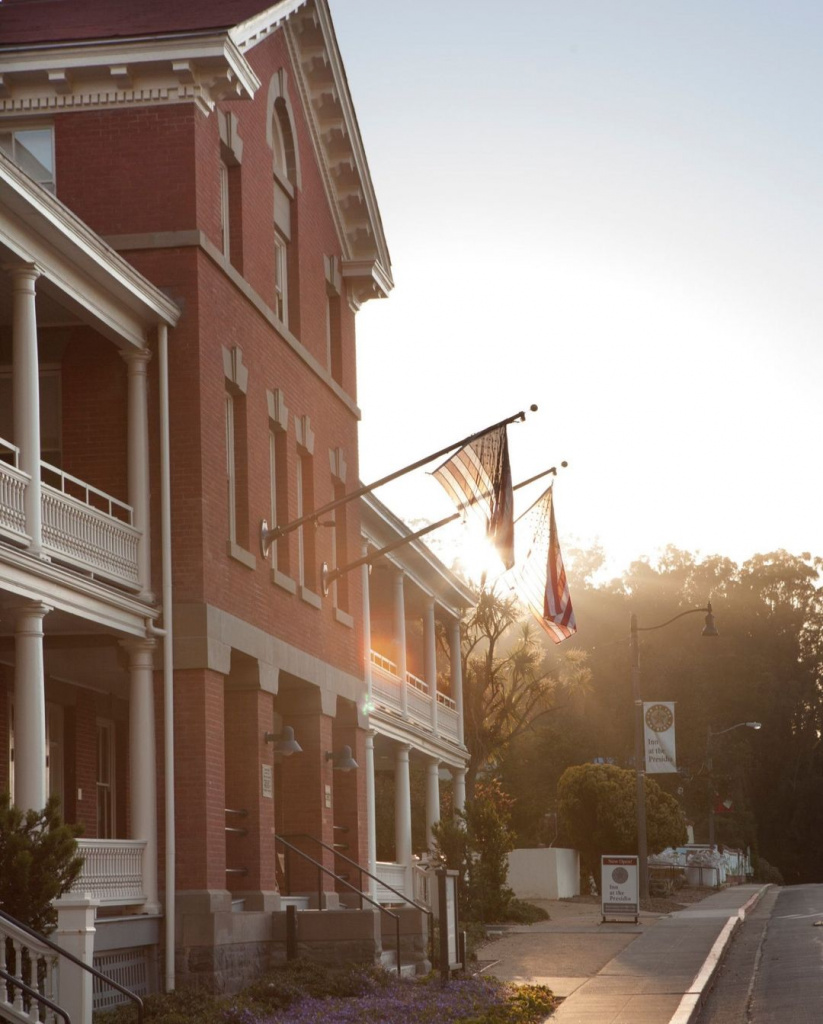 The Inn at the Presidio is an excellent option for couples planning a small wedding in San Francisco. It's located in the center of the Presidio and has plenty of recreational areas around, like hiking trails, historic Presidio, and the famous Golden Gate Bridge. With its romantic atmosphere and gorgeous city views, the place won't leave you indifferent.
By the way, Presidio is pretty rich, so here are some more to choose from:
Chapel Of Our Lady (max. capacity: 200 guests)
Presidio Tunnel Tops Meadows
Golden Gate Club
Log Cabin
Presidio Chapel
Presidio Golf Course
Presidio Officers' Club
Presidio Theater
The University Club of San Francisco
Since 1890, the location has welcomed tourists with gorgeous surroundings and products tailored to make their celebrations a memorable experience. It is one of the most beautiful settings in the Bay Area, with spectacular views. Furthermore, The University has a beautiful historical indoor atmosphere, giving the impression that you've stepped back in time.
The Holiday Inn Civic Center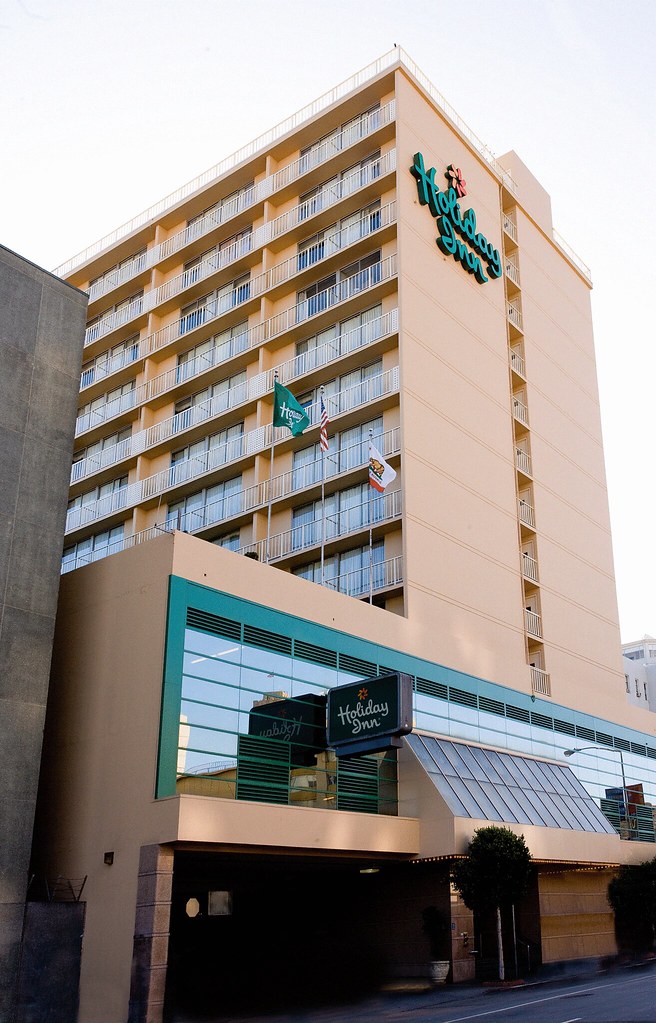 The Holiday Inn San Francisco-Civic Center is a great option for those planning to become a husband and wife in The City. The location is a good combination of price and quality, comfort and convenience, family atmosphere, and services designed to make your celebration very pleasant. Except for a huge hall with a games room, a bar, seating, and a dining area, there is also a beautiful open terrace to take some wedding shots and admire the sunset.
InterContinental Mark Hopkins San Francisco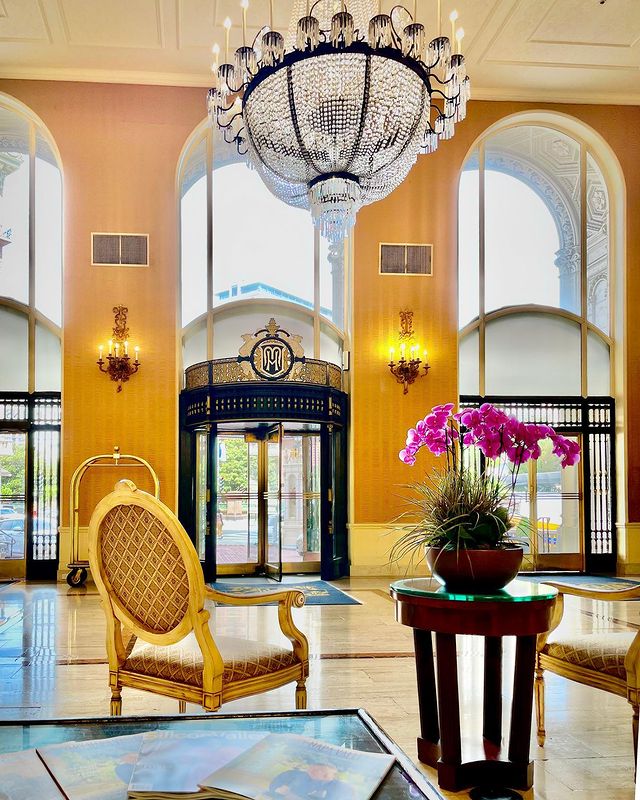 InterContinental Mark Hopkins San Francisco is a place where pure romance lives. Host your ceremony on the top floor with a panoramic view of the city (trust us, the views are mesmerizing) or in one of its historic ballrooms. This hotel stands out for its elegance, especially the way the hotel lobby looks. All in all, this option is a must consider, when planning a traditional wedding.
McCormick & Kuleto's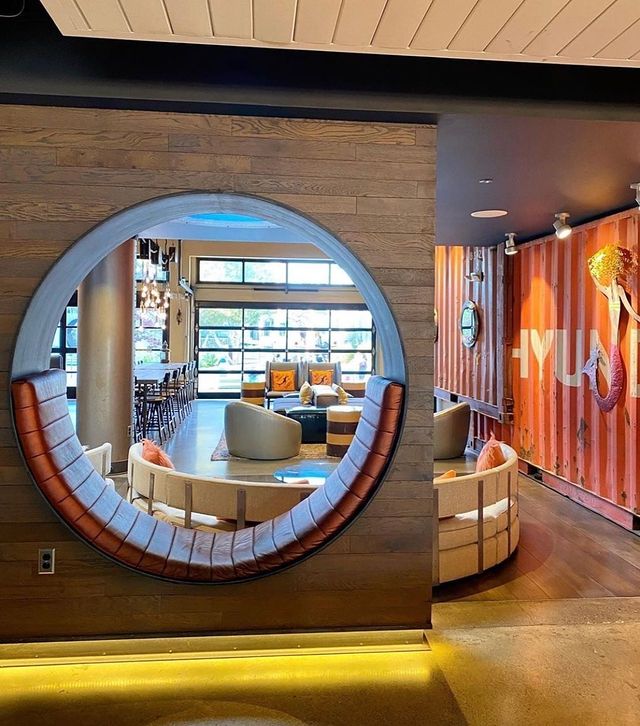 Everything here deserves your attention, from the delicious cuisine with a large selection of fish dishes and seafood to the beautiful views of Alcatraz. If you're getting married on a sunny day, you're very lucky! The bright California sun will create a magical atmosphere!
The Westin St. Francis San Francisco on Union Square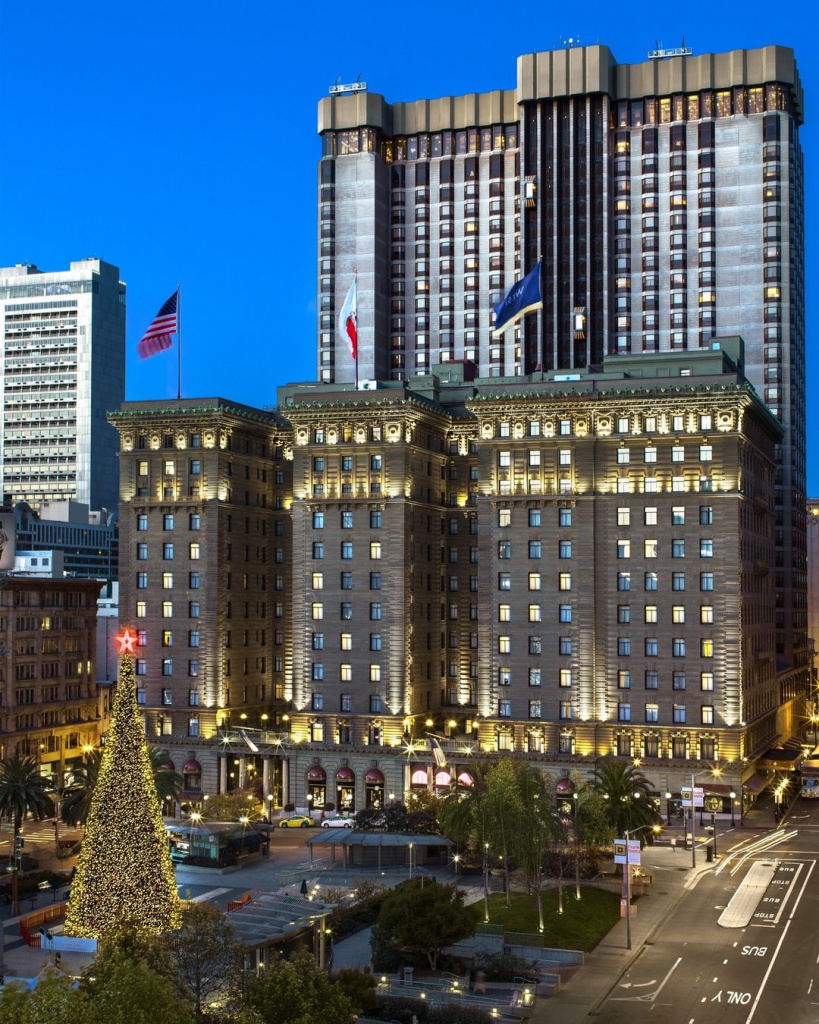 It's an iconic downtown site with modern rooms, superb facilities, and scenic city views. It has been welcoming newlyweds for over a century and has grown to be a truly significant place where every bride will feel like a queen. Allow yourself to loosen up and leave the work to the professionals.
Clift Hotel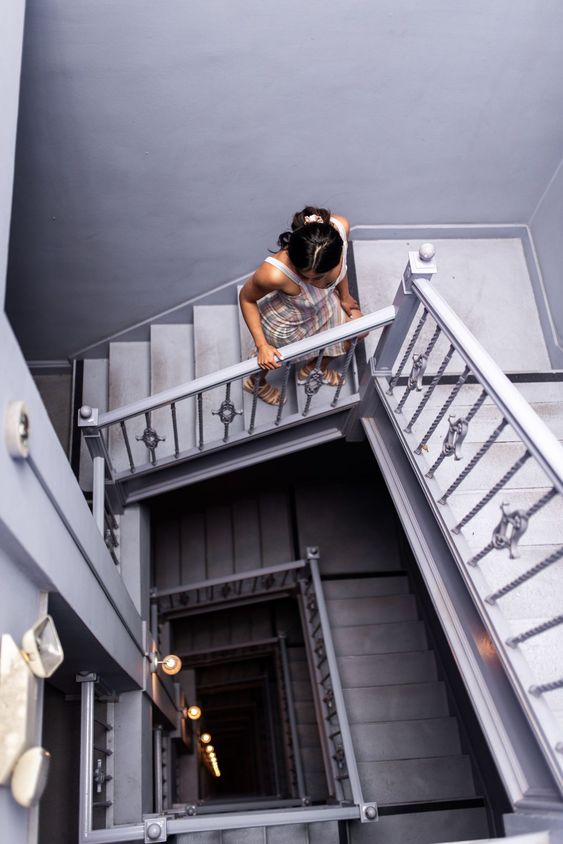 Looking for an ideal luxury hotel to host your sophisticated wedding in San Francisco? This one will steal your heart. At least two centuries combine all their best features in one building. The elegant interior is filled with numerous timeless treasures, like grand chandeliers and vintage mirrors. All of it creates an enchanting atmosphere. 
Beacon Grand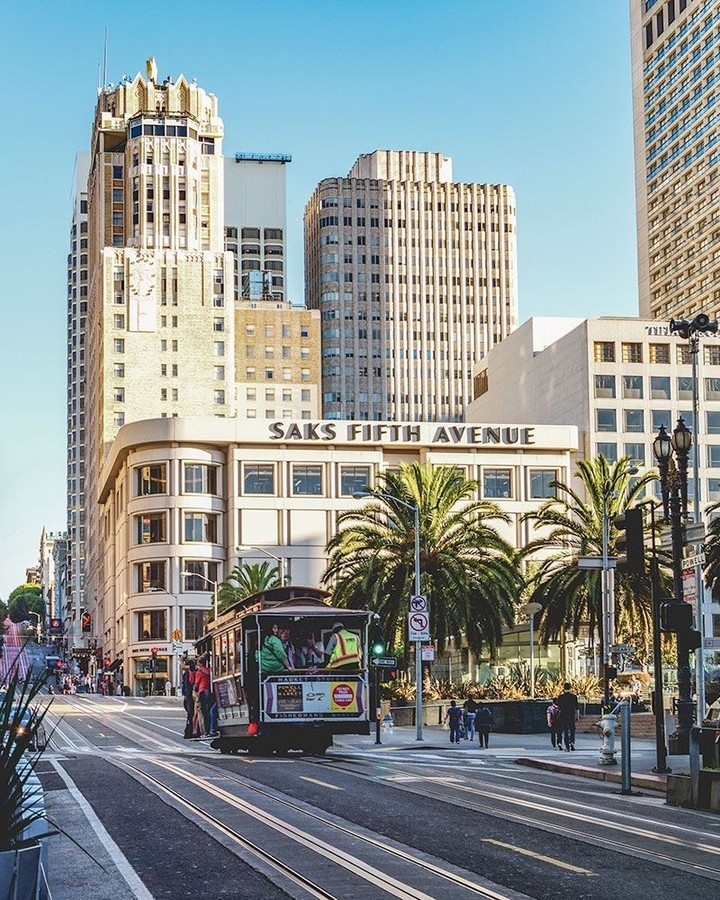 Beacon Grand, formerly Sir Francis Drake, is a fantastic choice for a San Francisco wedding, with an elegant setting and attentive personnel to make your day a total pleasure. With a few 21st-century improvements, the facility preserves the ambiance of the early twentieth century. Overall, the Beacon Hall reception will be something you remember for the rest of your lives!
No location above has caught your attention? Well, here are some more gorgeous spots:
City Cruises
The Chapel
San Francisco Design Center Galleria
Argonaut Hotel
Aracely Cafe
Schroeder's
Ferry Building
San Francisco Design Center Galleria
Webster Hall SF
Unique Wedding Reception Venues In San Francisco
San Francisco is the center of excitement, while at the same time being a cultural, business, and monetary center of Northern California. The city is the thirteen most busy one in the US, no wonder why so many couples choose to come here to become one. SF is famous for its specific places, so why don't you take a closer look at them?
The Conservatory of Flowers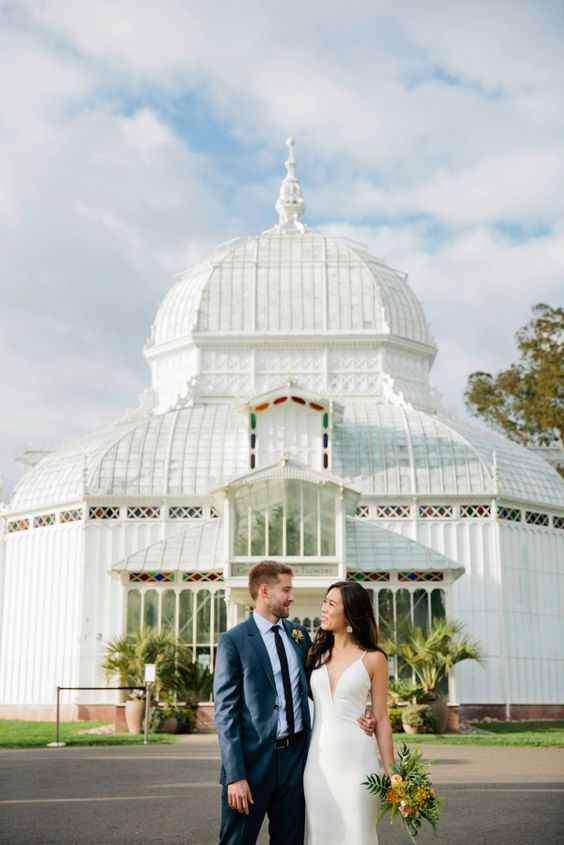 The vicinity is a type of botanical garden, created in 1878. This lovely landmark has allured newlyweds for over a century now. In general, the Conservatory is a giant greenhouse placed in Golden Gate Park, with five galleries on its territory. Among galleries, there also are a few event areas couples can pick from.
The Hibernia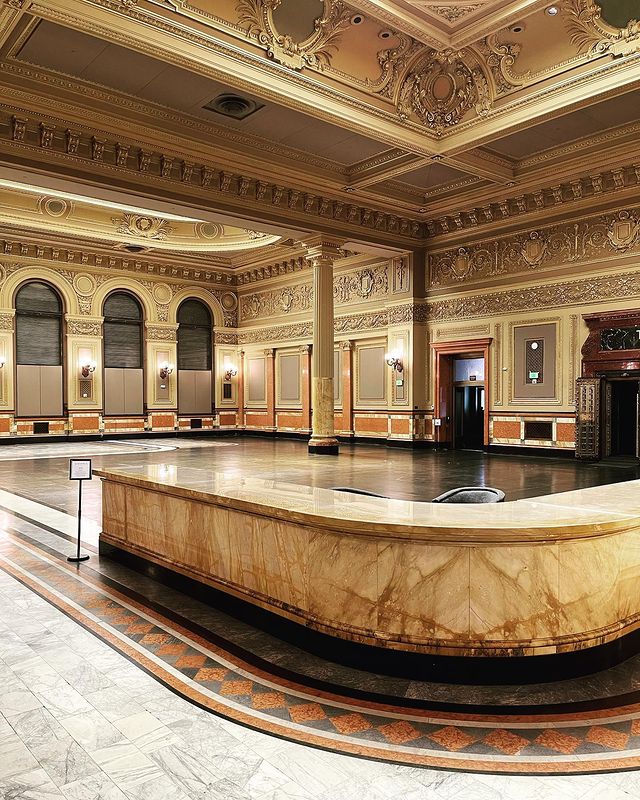 It's a conventional old-school architectural treasure that used to be a big financial institution back in the days. After its opening in April 1859, the place had a path very far away from hosting celebrations. However here we are, in 2022 and The Hibernia is the most booked place in all of California! The square footage is massive and has some areas to choose from:
A Penthouse
The Main Hall
The Jones I
The Tobin Suit Library
Chabot Space & Science Center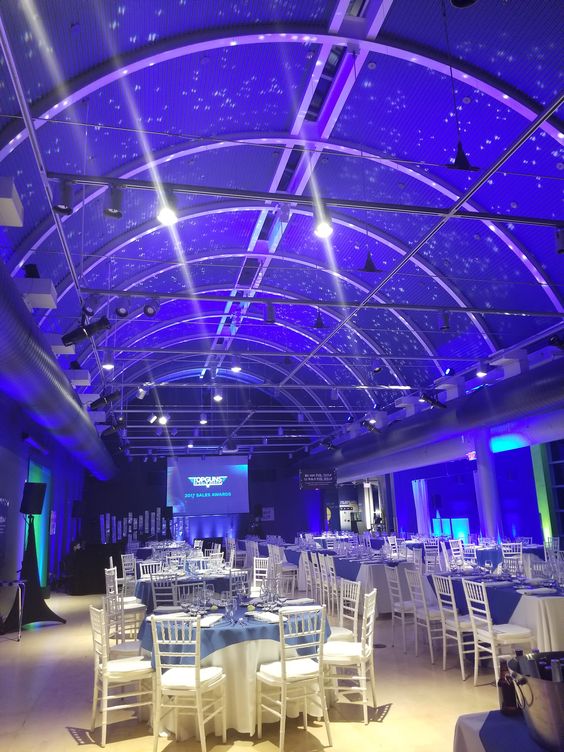 Located in Oakland, California, it's a science learning center with interactive exhibits, planetariums, a large-screen theater, hands-on activities, and three powerful telescopes. And, as you may have already guessed, it's a very popular spot! Hosting celebrations for many years now, the Center attracts couples with its landscapes, gardens, and unique modern architecture.
Marines' Memorial Club And Hotel
Looking for a symbolic location to tie the knot in San Francisco? You may search no more. This Club is the perfect site for you! Situated near a number of SF's most popular landmarks, together with Pier 39 and Union Square, The Memorial has a totally convenient place. Its fashionable interior and the restaurant on the top ground are its largest benefits.
St Francis Yacht Club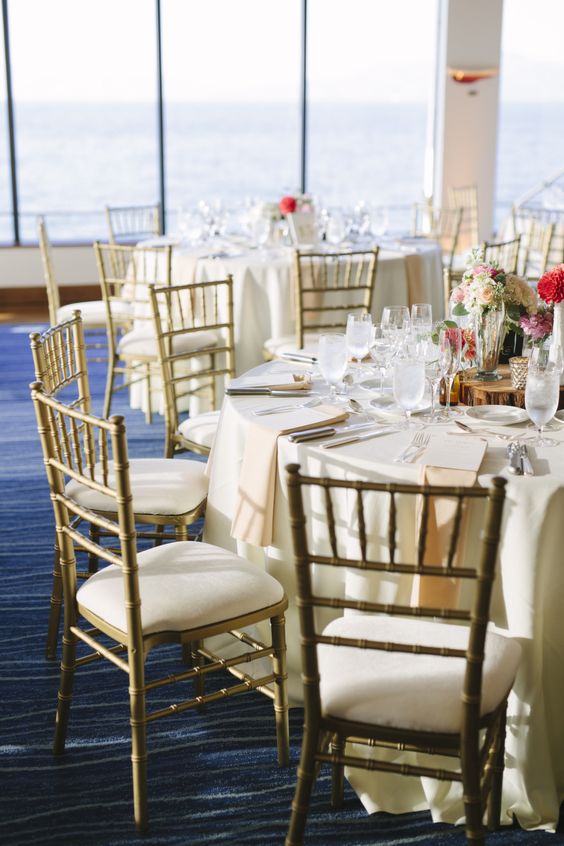 A stunning yacht club in the Marina area with a hotel that offers great views of the Golden Gate Bridge. The food and service are exactly what you would expect from a club of this level. The staff is friendly and attentive, and can help you out with everything you need. What's more, you can hardly find a better view of the bay.
P.S. Some couples are lucky enough to host a wedding for Fleet Week. Truly outstanding pics can be made during the Airshow.
Exploratorium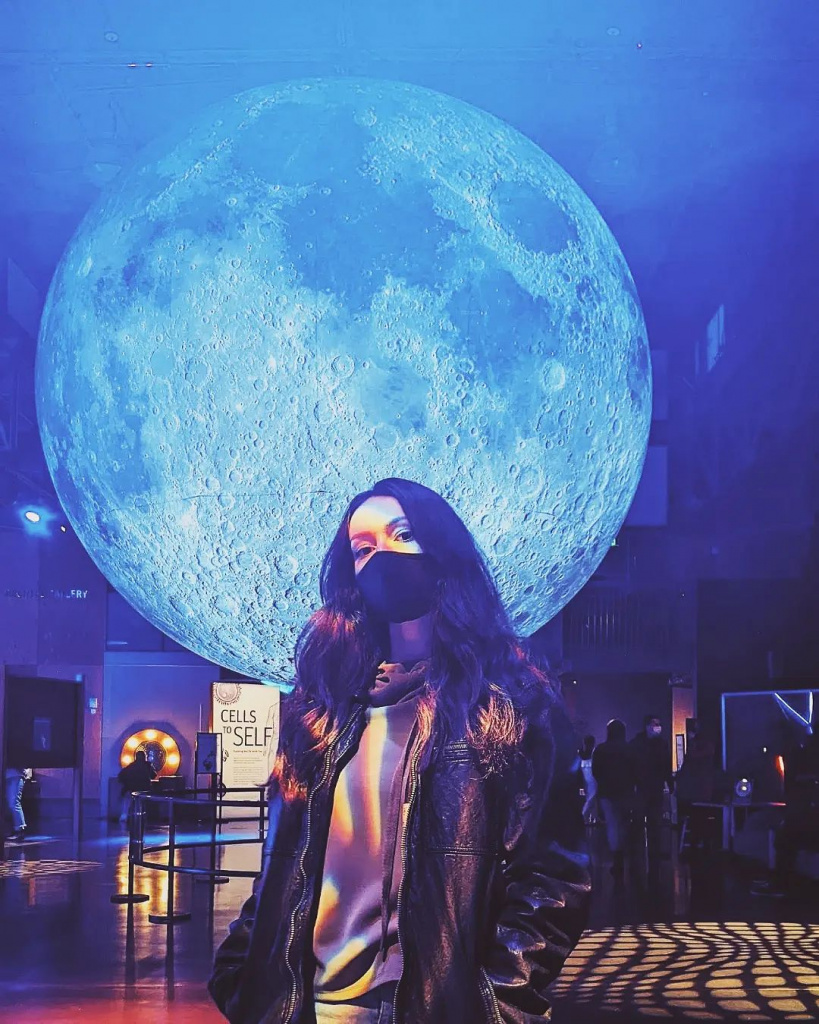 Exploratorium is an interactive museum of science, art, and human perception, where you can experiment, discover and experience the power of play. You can host a wedding there as well! The place has numerous halls to choose from, depending on the guest number. Windowed walls will allow you to admire the city skyline and the marvelous Californian sunset while having the time of your life in Exploratorium.
Citrus Club
Citrus Club has been welcoming newlyweds for years, so they know exactly how to make things right. The food is great and the service is pretty friendly and helpful. A place that you will always recommend to friends and visitors of the city, after your celebration there. The restaurant's lovely 80s charm will add some vintage atmosphere to your day.
The Cheesecake Factory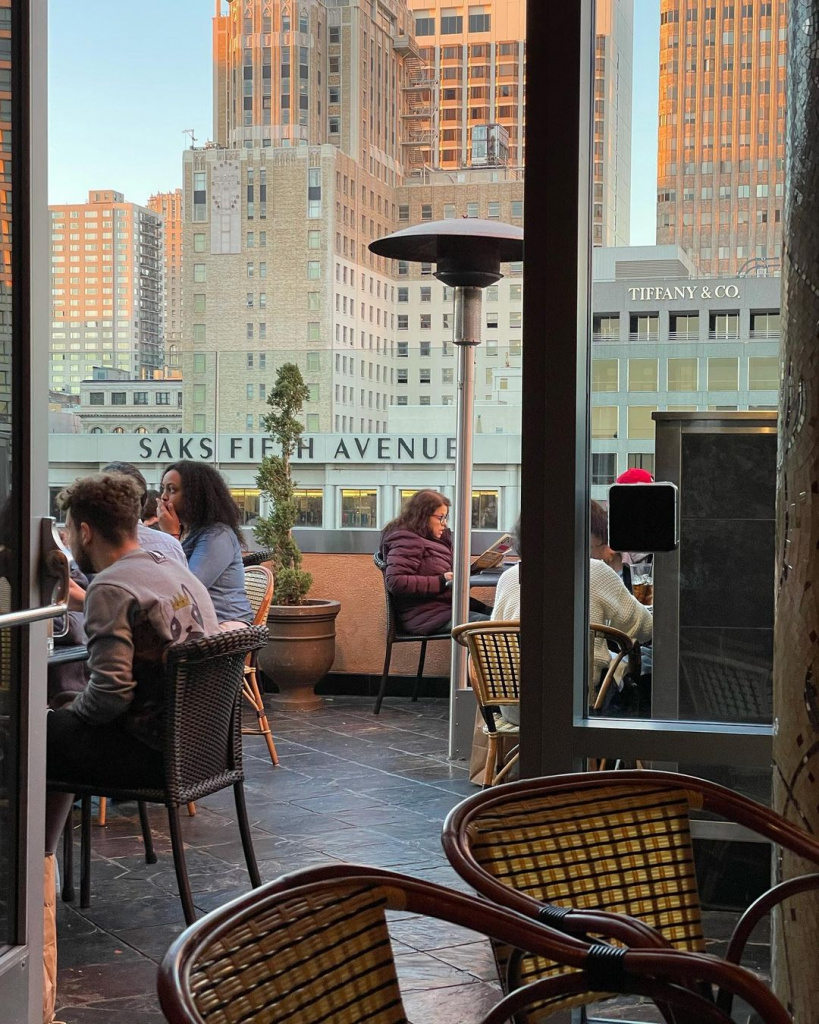 It's located on the top floor of Macy's. Only its interior is worth hosting a wedding there, not to mention the breathtaking view of the central square! There's a vast choice of dishes, and, of course, there are dozens of cheesecakes with different flavors! Host a wedding at The Factory on Christmas, as a Christmas tree is set up in the square, making the view even more magical!
The Ritz-Carlton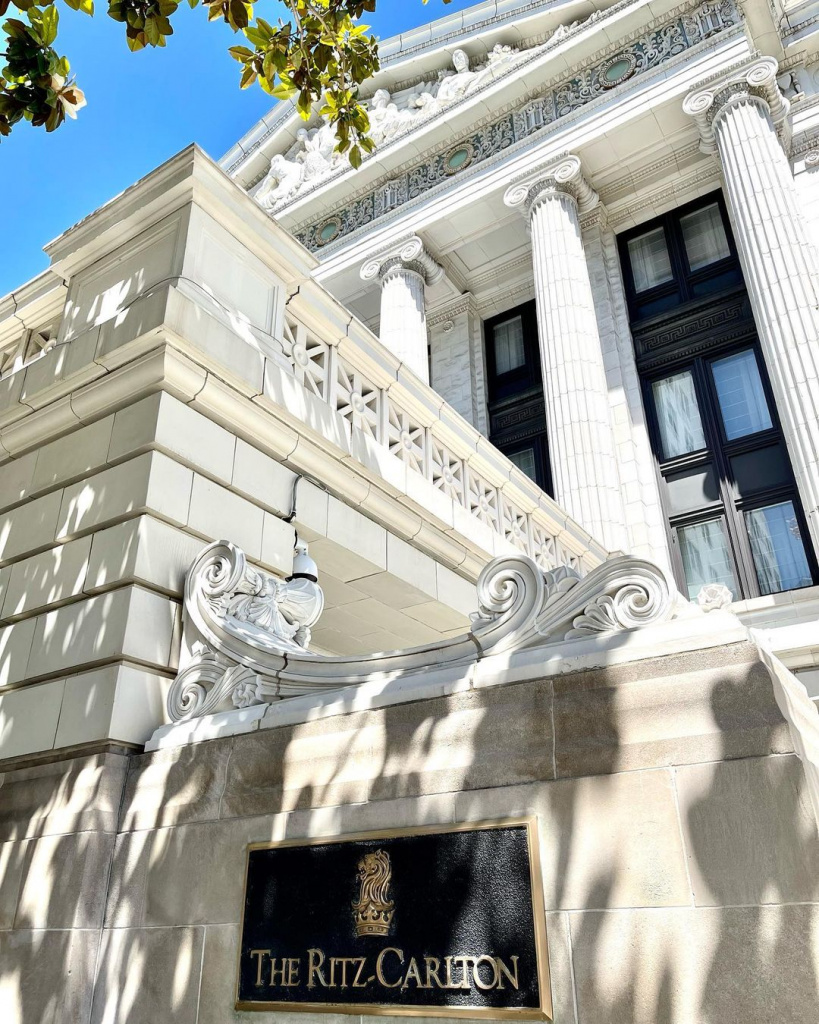 A luxury hotel that brings the best of San Francisco to your wedding is very comfortable and beautifully decorated. The owners found the right balance between modern and classic. The exterior is no less perfect than the interior. White colors in a design will create a cozy atmosphere of a decent level for your wedding.
The Clancy, Autograph Collection
Its lobby is nicely decorated with a cool patio with a fire pit. The Clancy is modern, beautiful, clean, and has extremely delicious food to serve at the wedding. It has many spaces to host a celebration in, depending on the number of guests.
Pier 27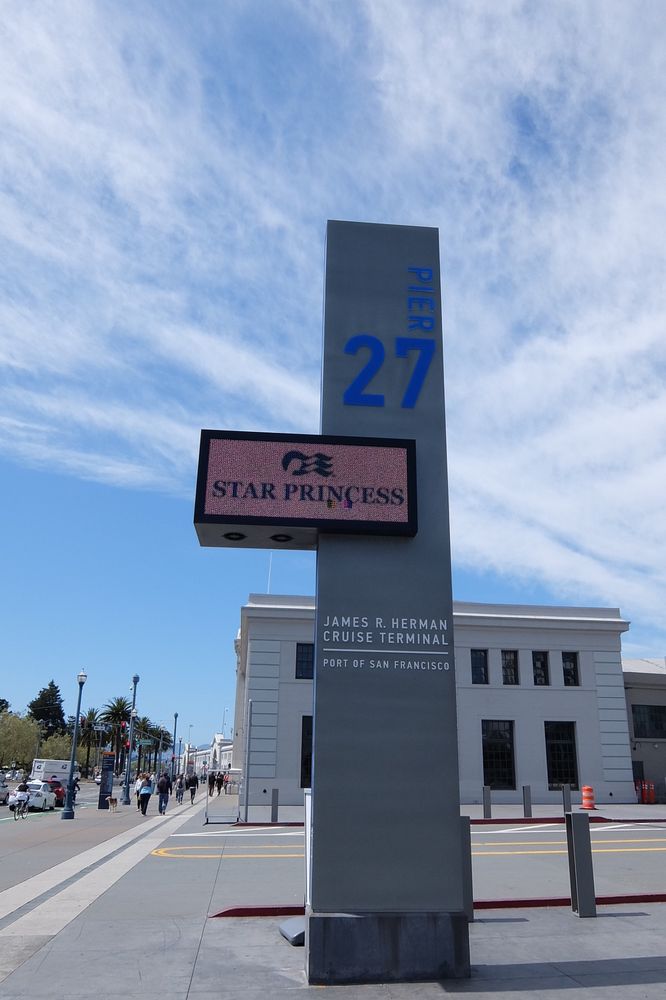 San Francisco has one of the most beautiful ports in the world, which includes all the piers and restaurants, walking paths, and views of the Golden Gate Bridge and the Oakland Bay Bridge. You can host a wedding, or come here on your honeymoon. Pier 27 is a fairly young spot, opened in 2014 in historic Embarcadero. Its contemporary look stands out from all other locations. Concrete walls, floor-to-ceiling windows, and large square footage will give you plenty of space to host the wedding of your dreams.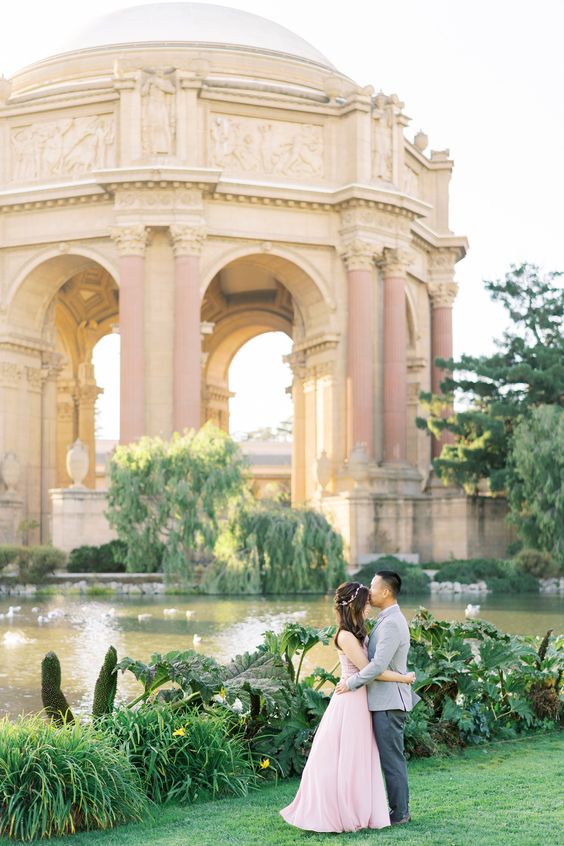 Additional best wedding venues in San Francisco you might like:
The City Club of San Francisco
StoneTree Estate by Wedgewood Weddings
The Julia Morgan Ballroom
The Newhall Nest
Verdi Club
The Marker San Francisco
Long Branch Saloon and Farms
City View at Metreon
Donworth Hall
Cookhouse
Terra Gallery & Event Venue