Top 65 Wedding Venues in Los Angeles
Publication date:

10/14/2022

Updated:

05/01/2023
Wedding day is the most important day in the lives of most people. So it's okay if you wish to celebrate it in some special, luxurious place. That's why, in this article, we'll discuss the best wedding venues in Los Angeles, California! A wedding in one of these locations is every bride's dream.
Luxury Wedding Venues In LA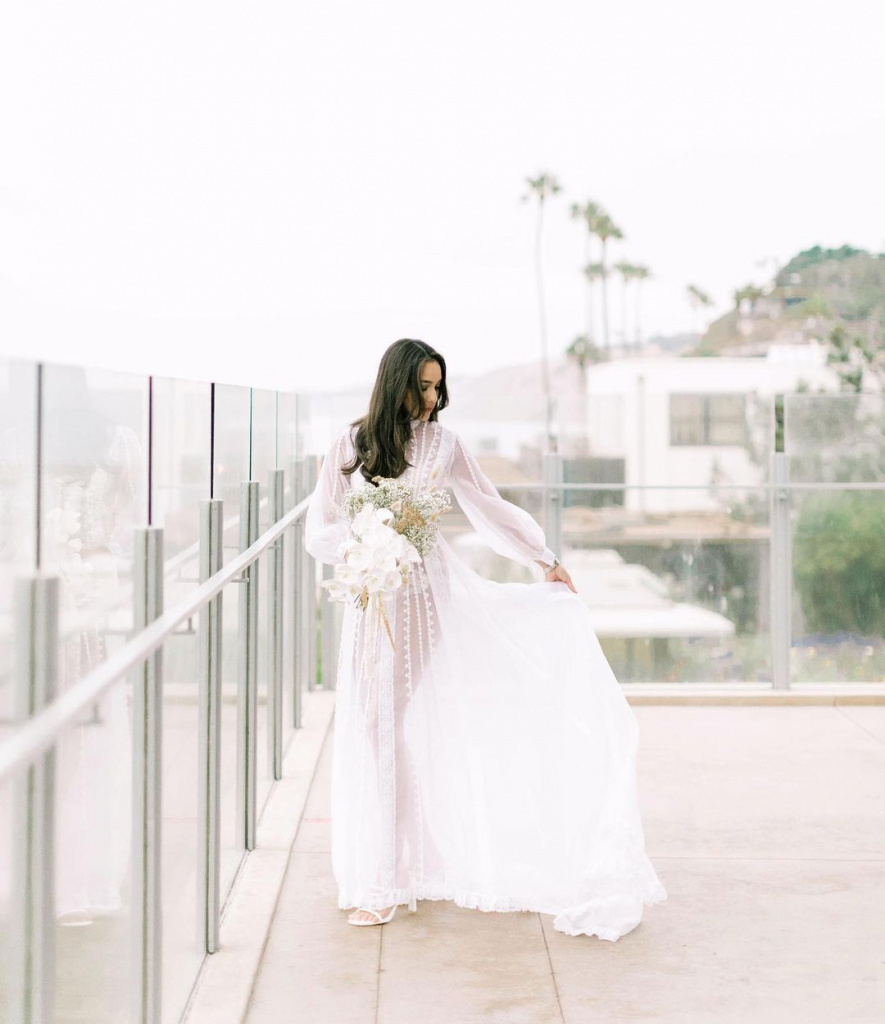 A wedding marks the birth of a new family, thus the excitement and stress that comes with planning such a huge occasion can't be avoided. Select attire for the couple, and find the best planner - every detail counts on this day. And the location of the celebration is crucial to its success. To help you out, Wezoree has chosen only the most beautiful LA wedding venues.
Houdini Estate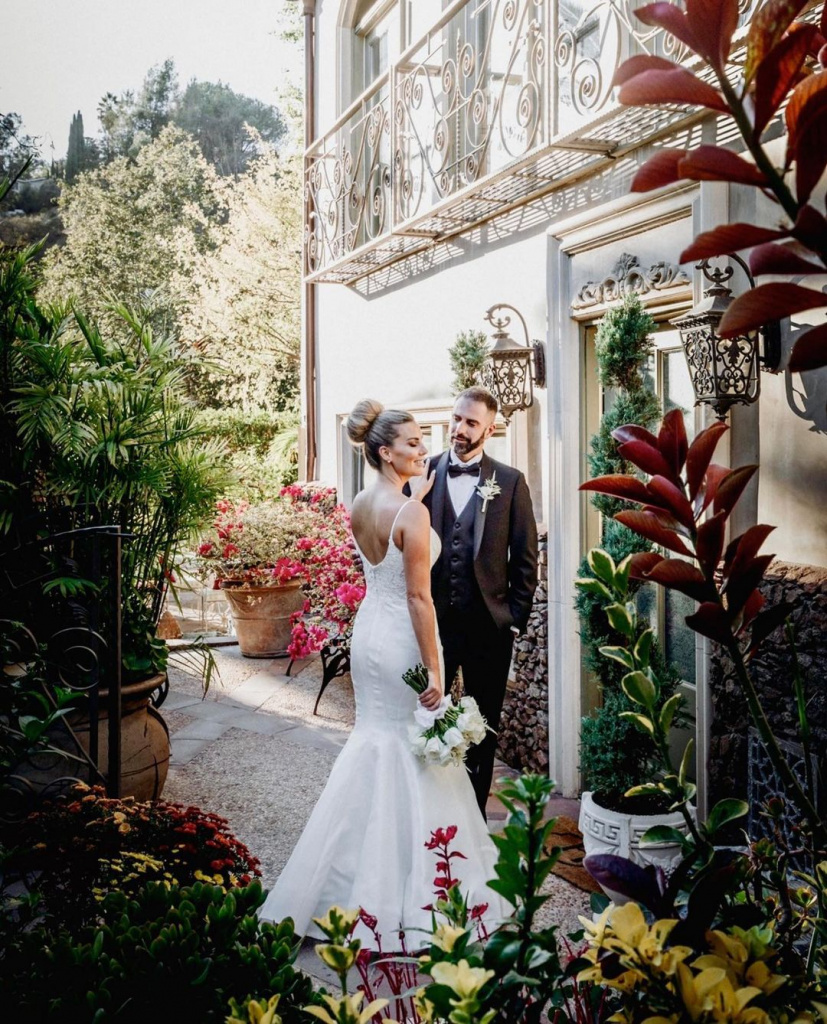 This iconic setting is an exclusive option to avert ordinary weddings and create some one-of-a-kind experiences that last a lifetime. The beauty of century-old trees on five acres of romantic gardens, seasonal flowers, sunny and shady photographic sceneries, and nine wide terraces are just a few of the features of a historic residence elegantly designed in the Houdini Era. The place won't leave you indifferent!
Oviatt Penthouse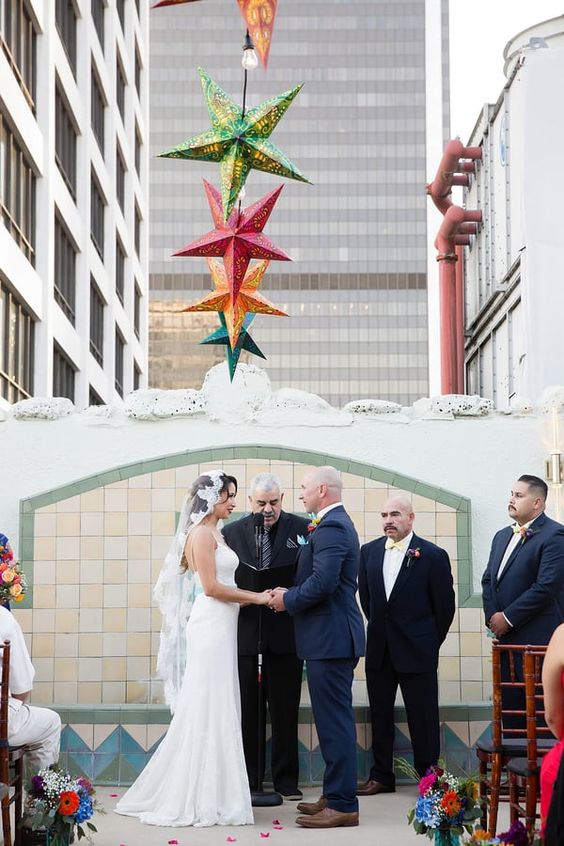 Do you wish to wow your guests with your sense of elegance and authenticity? Invite them to the Castle in the Air, as the Oviatt Penthouse is frequently referred to by the locals. The loudest events held here for decades have transformed it into a cultural landmark. The original restaurant, hotel rooms, and amenities will make all guests feel really comfortable.
Hotel Bel-Air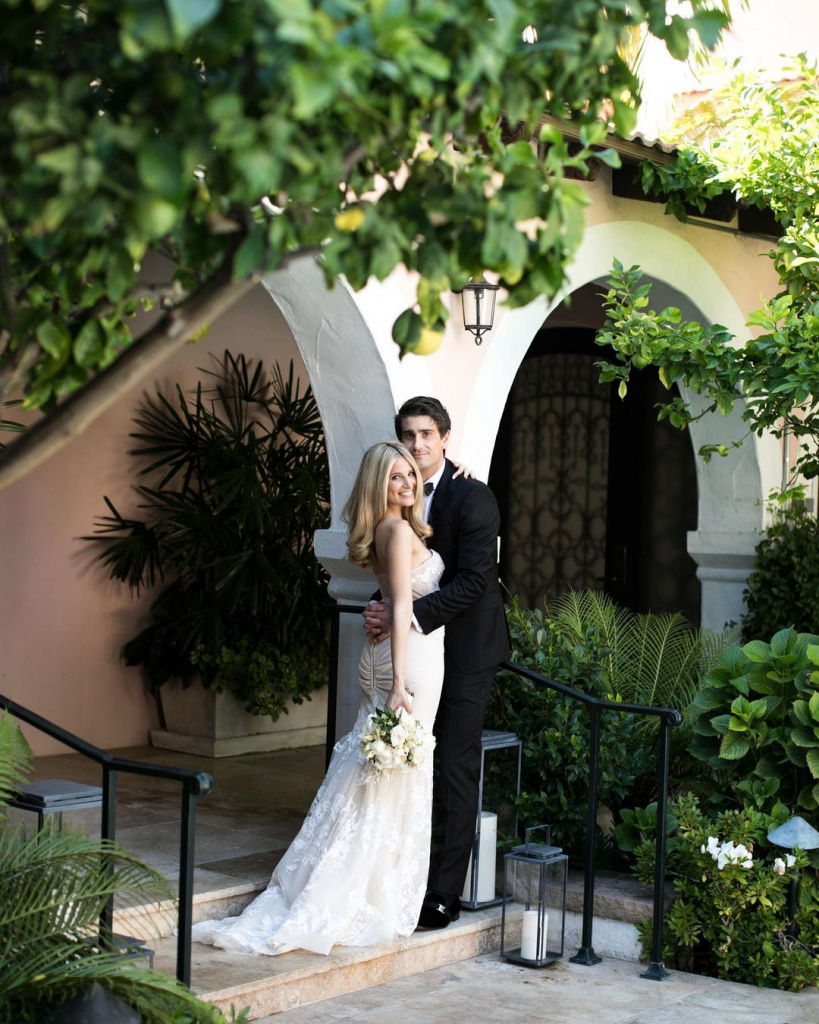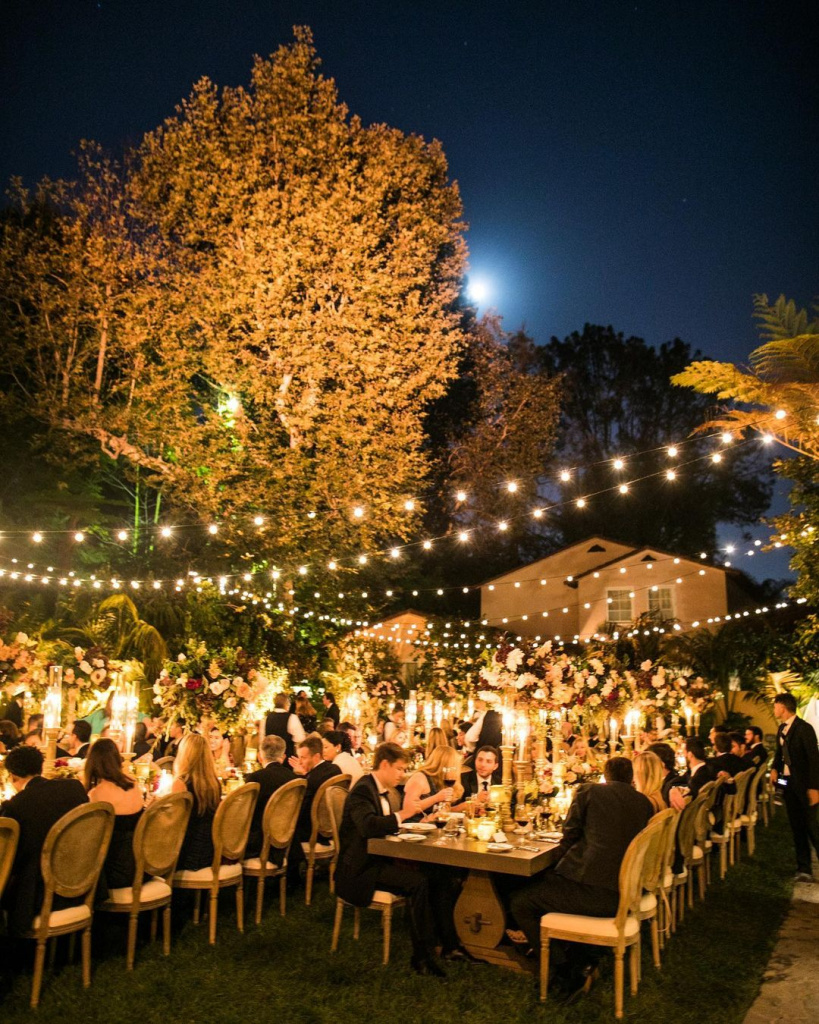 A Bel-Air hotel might be traditional, private, bohemian, or regal. This lovely, secret paradise is ideal for the flow of your imagination. Hang lanterns in tropical gardens and dance barefoot on the lawn. Dance under the stars and exchange vows beneath glistening chandeliers. Decorate magnificent rooms with white chiffon to create a perception like you're in a fairy tale. The venue's gorgeous setting is ideal for magical weddings and honeymoons, which are always intimate.
Lombardi House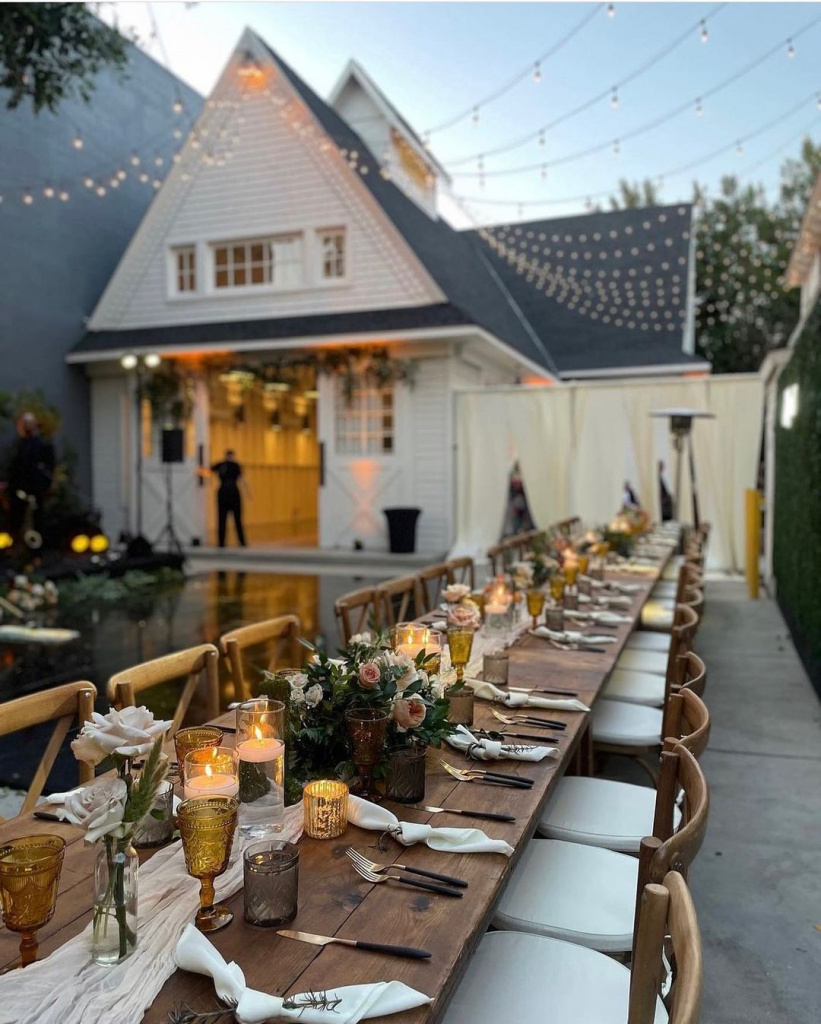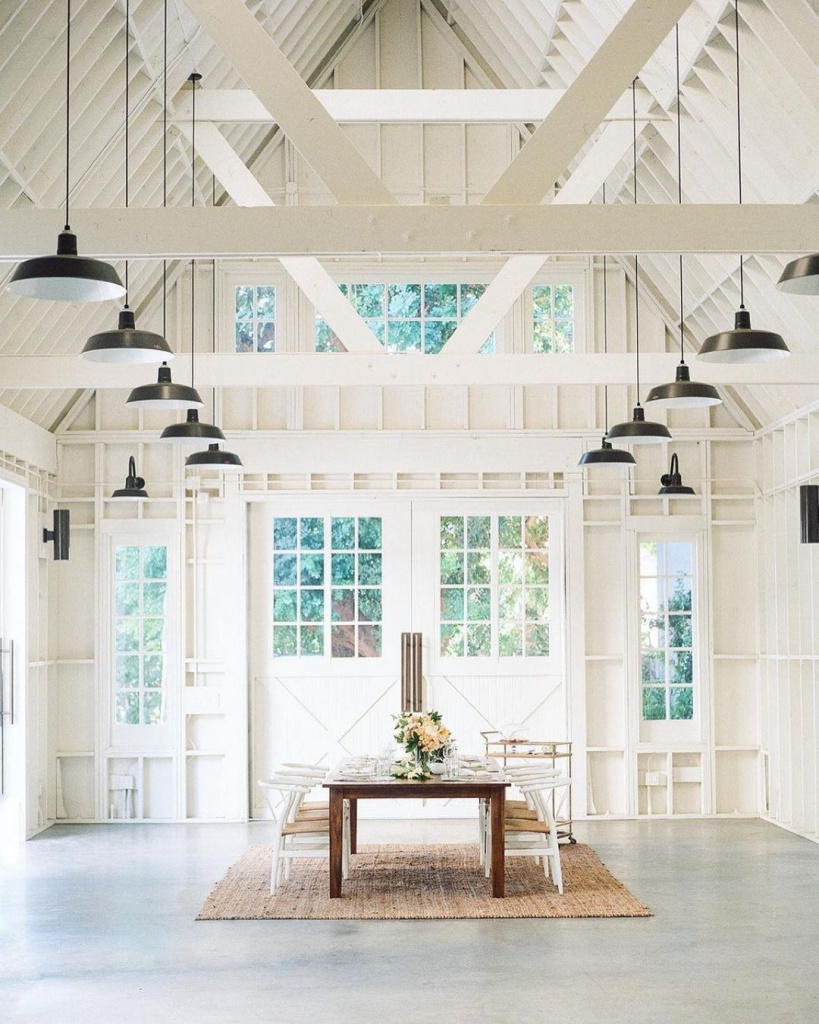 The old stable and barn, which have been restored with 35-foot vaulted ceilings, are the ideal setting for both indoor and outdoor gatherings. The estate grounds can accommodate up to two hundred fifty guests and have a spacious floor layout that's grand enough for weddings and parties. It also has pretty gardens where you may keep outdoor festivities. Party in luxury, surrounded by authentic Hollywood history.
Redondo Beach Historic Library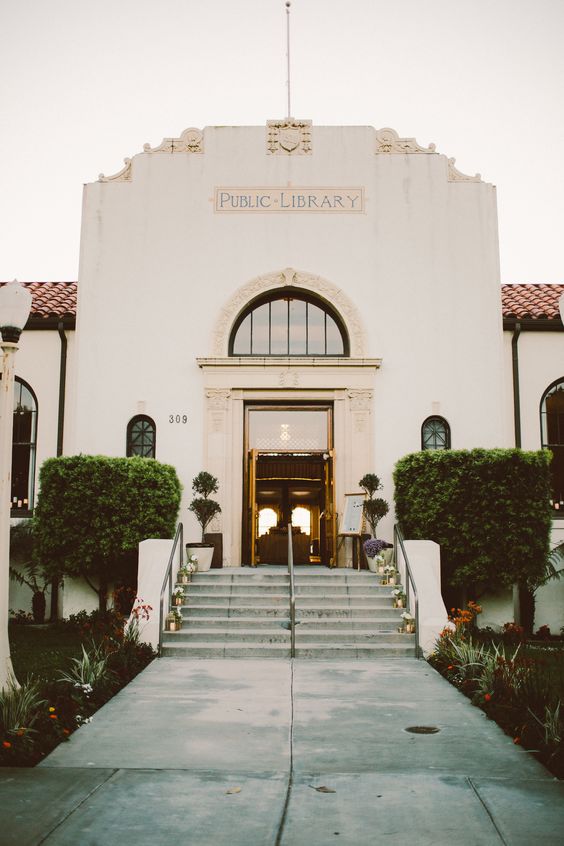 It's one of the most iconic Los Angeles beach wedding venues. The Library's wealthy Spanish architecture and refined appeal make it the ideal backdrop for your wedding or any other special occasion. This iconic CA location can accommodate up to three hundred twenty guests and, unlike some other venues, only one event is held at a time.
Spago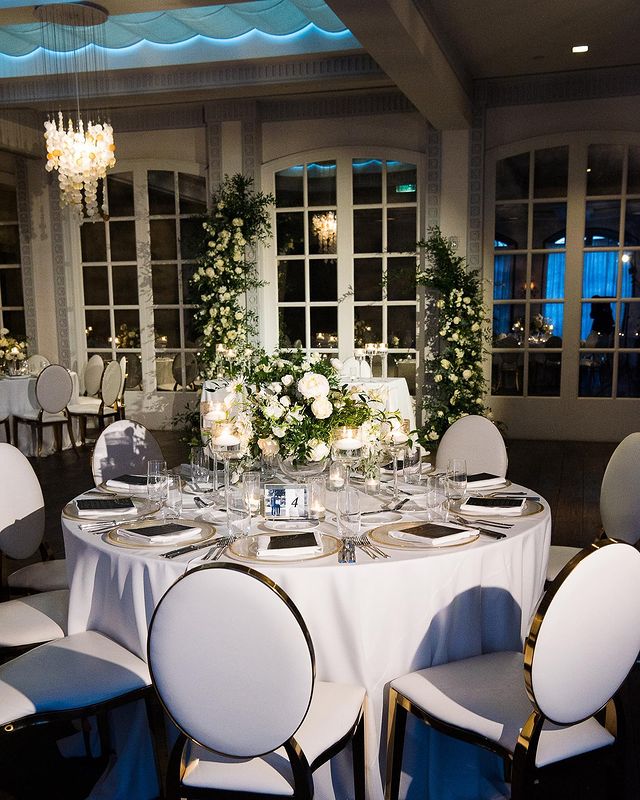 There are around eight thousand restaurants in Los Angeles! That is, you can only imagine how difficult it's to pick the one. So here we've got Spago. The restaurant has been opened for over thirty years and offers a luxury menu for your big day. The interior features lines, black and white colors, minimalistic design, and modern art pieces.
Cicada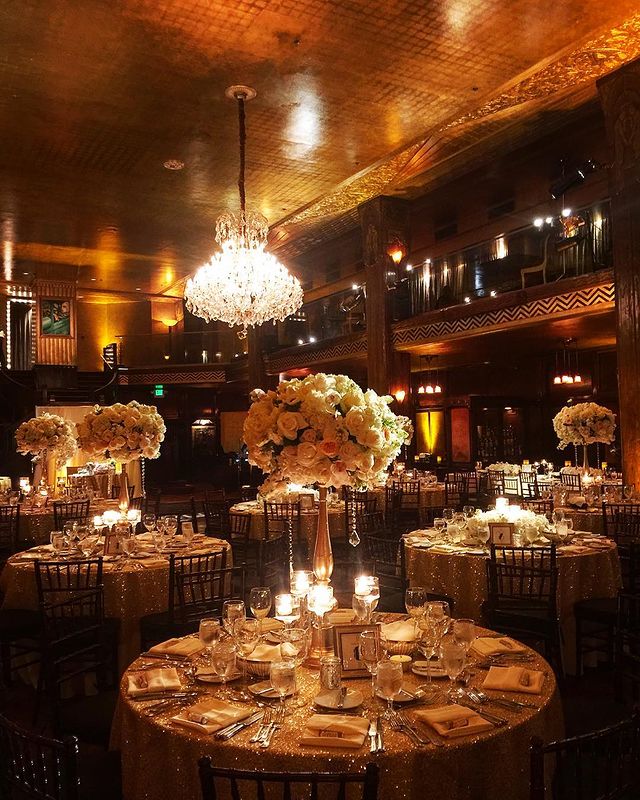 The most famous establishment among moviegoers worldwide. Pretty Woman, Bruce Almighty, Mr. and Mrs. Smith, and many other movies were shot at this location. This upscale restaurant with a long history is considered quite prestigious, so making a reservation is quite challenging. A royal mood is created with a magnificent interior, live music, and courteous staff in tailcoats.
Don't forget also to check these venues out:
Craft
Raffaello Ristorante
Providence
Culina
Hinoki and the Bird
Bouchon
The Beverly Hilton
Albertson Wedding Chapel
Will Rogers State Beach
Frank Lloyd Wright's Mansion
The Ebell of Los Angeles
NOOR
The Alexandria Ballrooms
Grand Venue
Madera Kitchen
The Hollywood Roosevelt
The Valley Villa
Top Wedding Reception Venues With A View In LA
Los Angeles has many venues to appreciate breathtaking views, thanks to the ocean, nearby mountains, and tall skyscrapers. The city boasts more than one site, where you may observe both iconic views of the Hollywood Hills or the ocean, as well as grand metropolitan panoramas in the heart of Los Angeles. Here we present the best ones!
71Above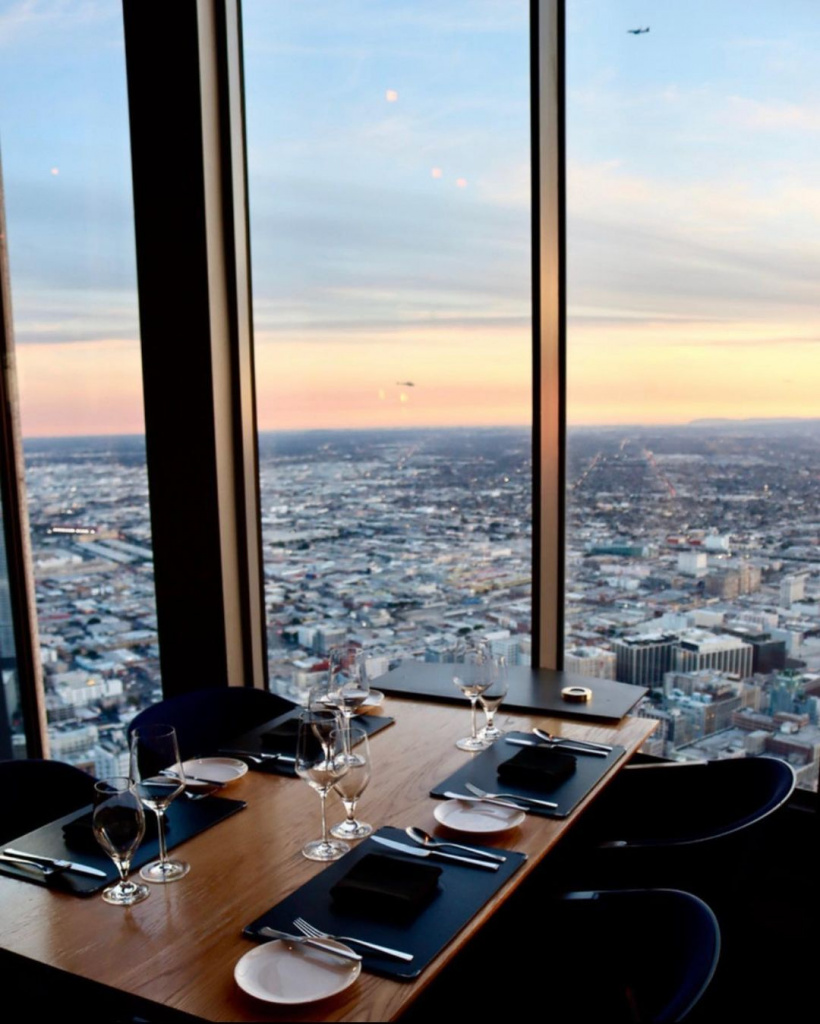 On the seventy-first floor of the US Bank Tower in downtown Los Angeles, you can discover a stunning restaurant that'll leave you speechless. It was once known as the C-Suite and was immensely popular among businessmen. Its windows allow a 360-degree view, providing the space with a magical atmosphere. The venue should be booked at least six months in advance.
The Penthouse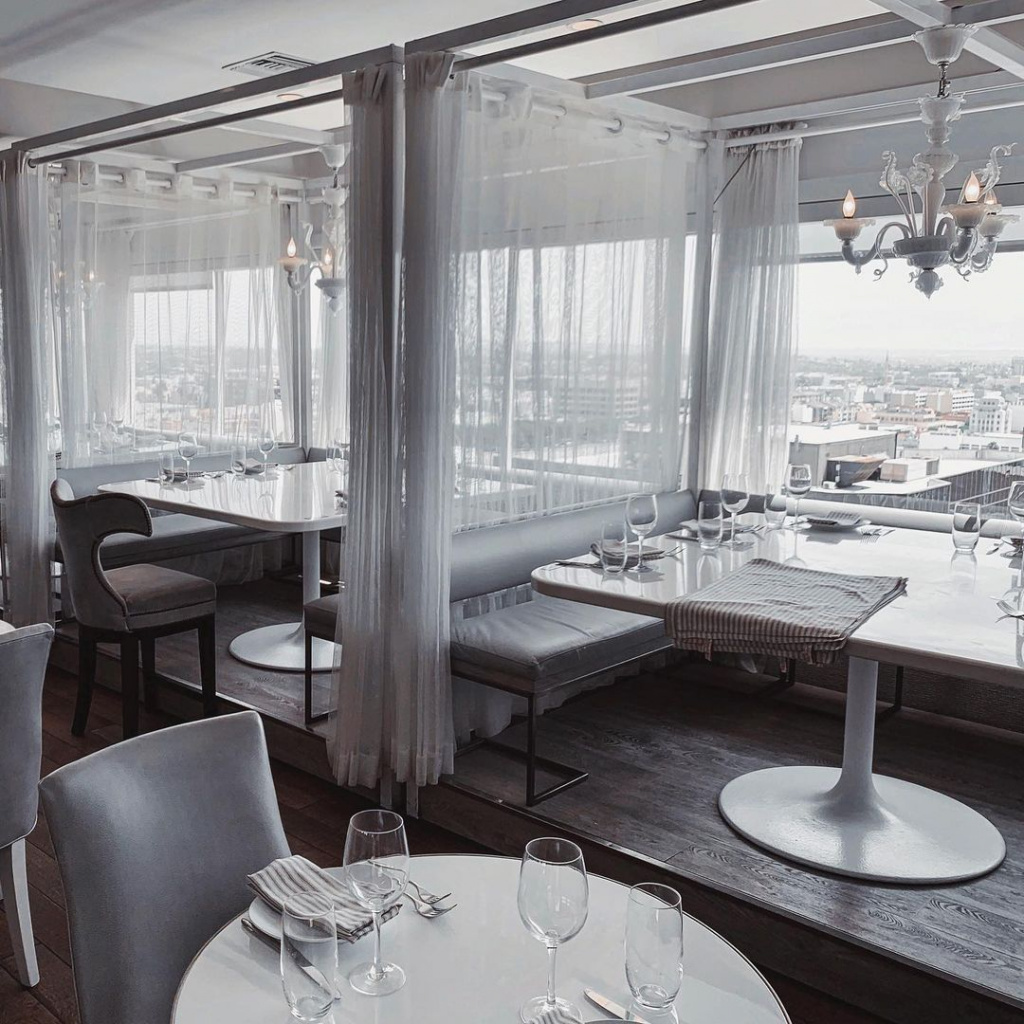 The Huntley Hotel's Penthouse, located on the top level, delights visitors with exquisite décor and breathtaking ocean views. This is an outstanding location for a bachelorette party or a gathering of best friends and an extremely stunning location for a small-scale wedding!
Yamashiro Hollywood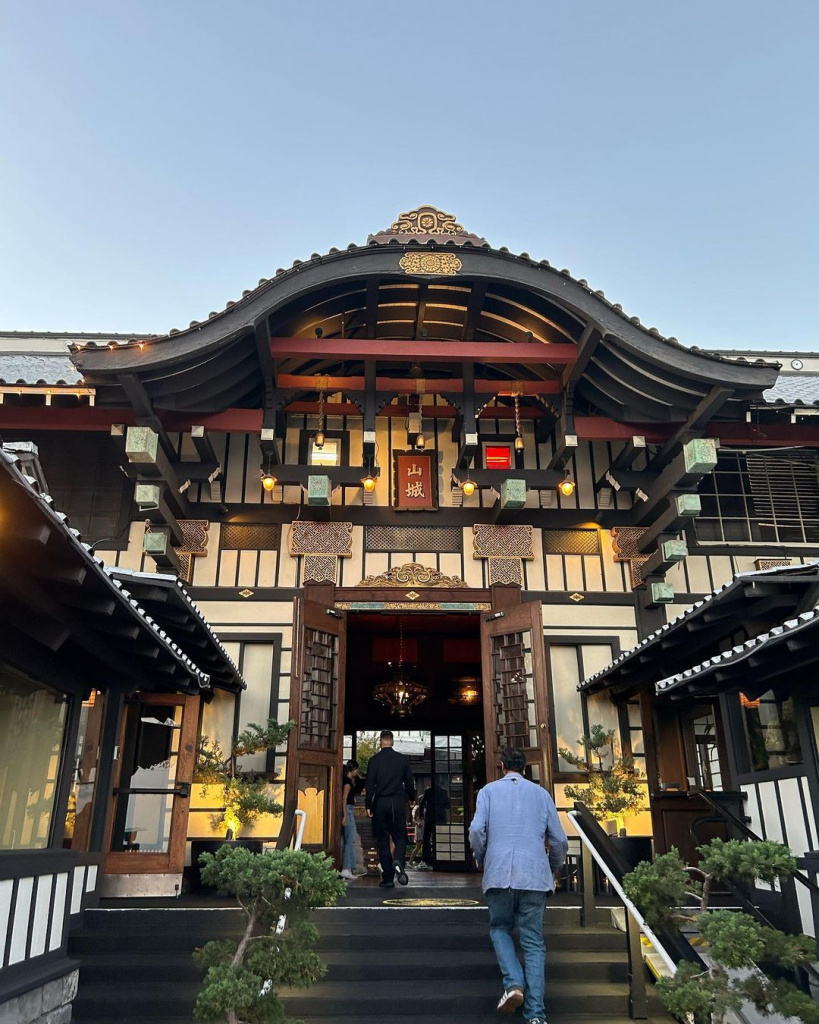 This Japanese venue, which rises over Hollywood, has everything you need for a stylish wedding: incredible city views and Asian food made with seasonal ingredients. They think this space will be shut down within the following few years, so hurry up! This is a great combination of good cuisine and the incredible scenery of Los Angeles.
Catch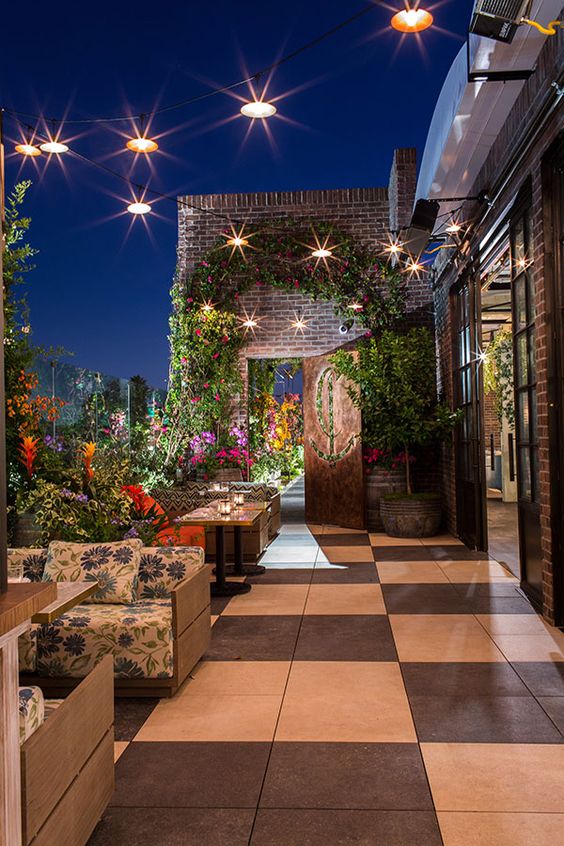 The formula for success at this glitzy Hollywood restaurant includes exquisite seafood served in Japanese and American styles, as well as a rooftop terrace with views of practically the whole city. The venue offers a few rooms for your event with different capacities. However, you can book the whole restaurant and invite up to six hundred guests.
P.S. Couple of celebs are dining here very often.
Electra Cruises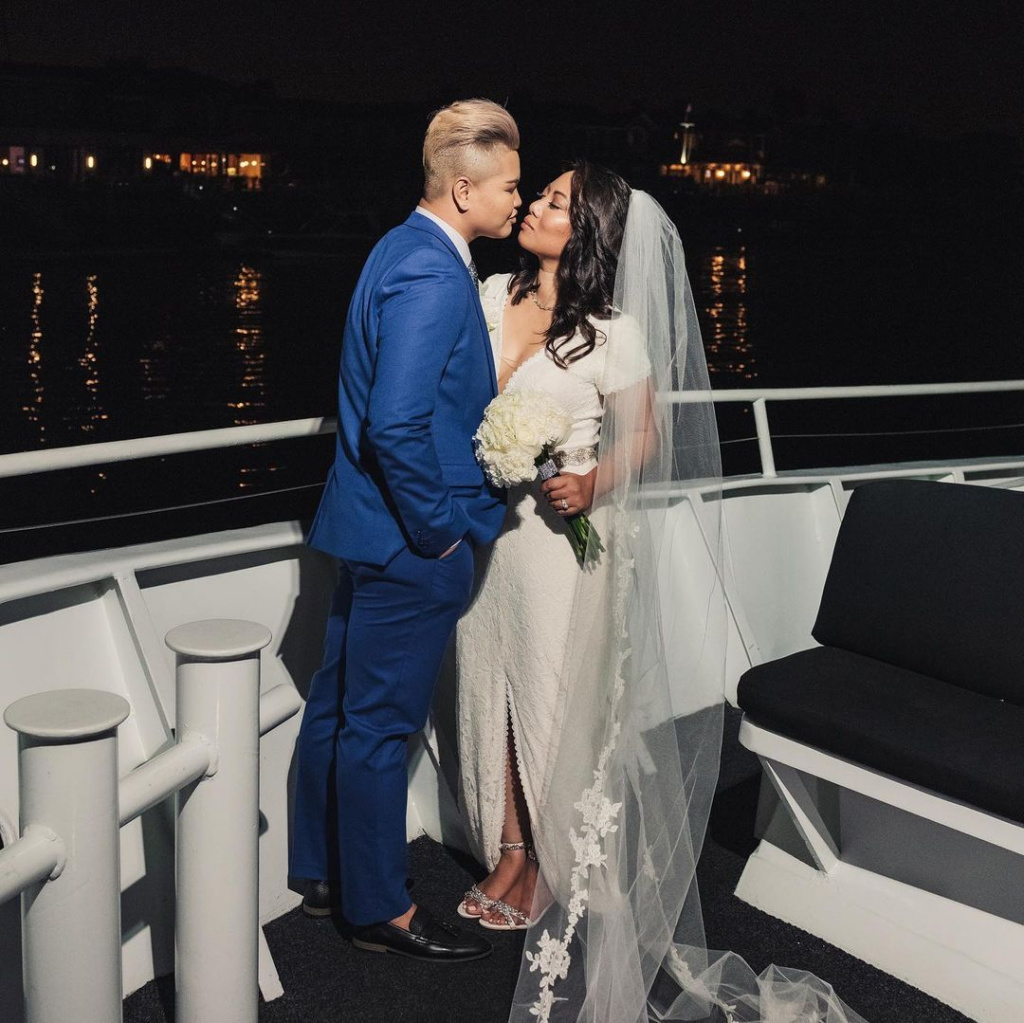 Electra Cruises proposes breaking away from the routine and planning a party on a boat. It can get you on a romantic cruise beneath the stars or in the sun. You've got a choice of five yachts for your journey. Competent counseling for newlyweds will assist you to fully appreciate the day.
WP by Wolfgang Puck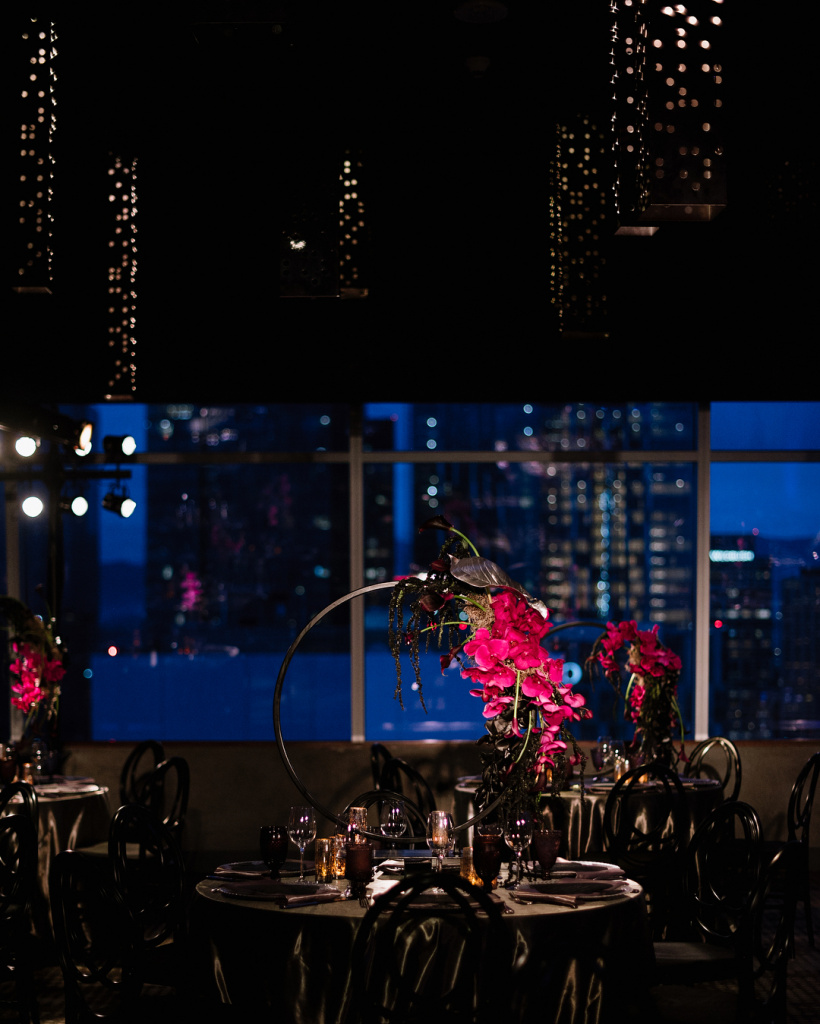 One of Wolfgang Puck's many innovations is this pretty Chinese-style restaurant. It lies in the heart of LA and provides visitors with stunning views of the city. The finest meals will be served during your wedding reception. An outstanding choice for your unique celebration!
EP & LP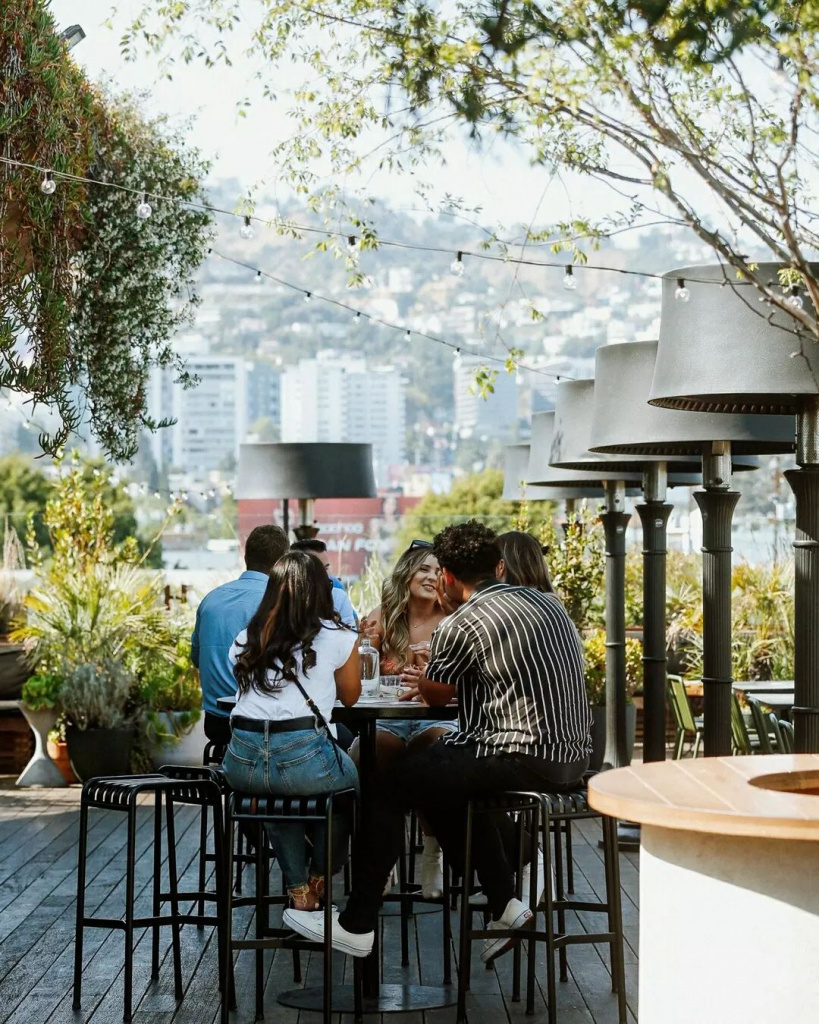 A spot for those who appreciate viewing the city lights at night from a height. There is a lot of greenery and pretty lighting all around - a true jungle in a city! There are also enormous umbrellas available in case of destitute weather. E.P. Asian Eating House and L.P. Rooftop are the two settings available at the venue. Both are definitely worth your time and consideration.
Nobu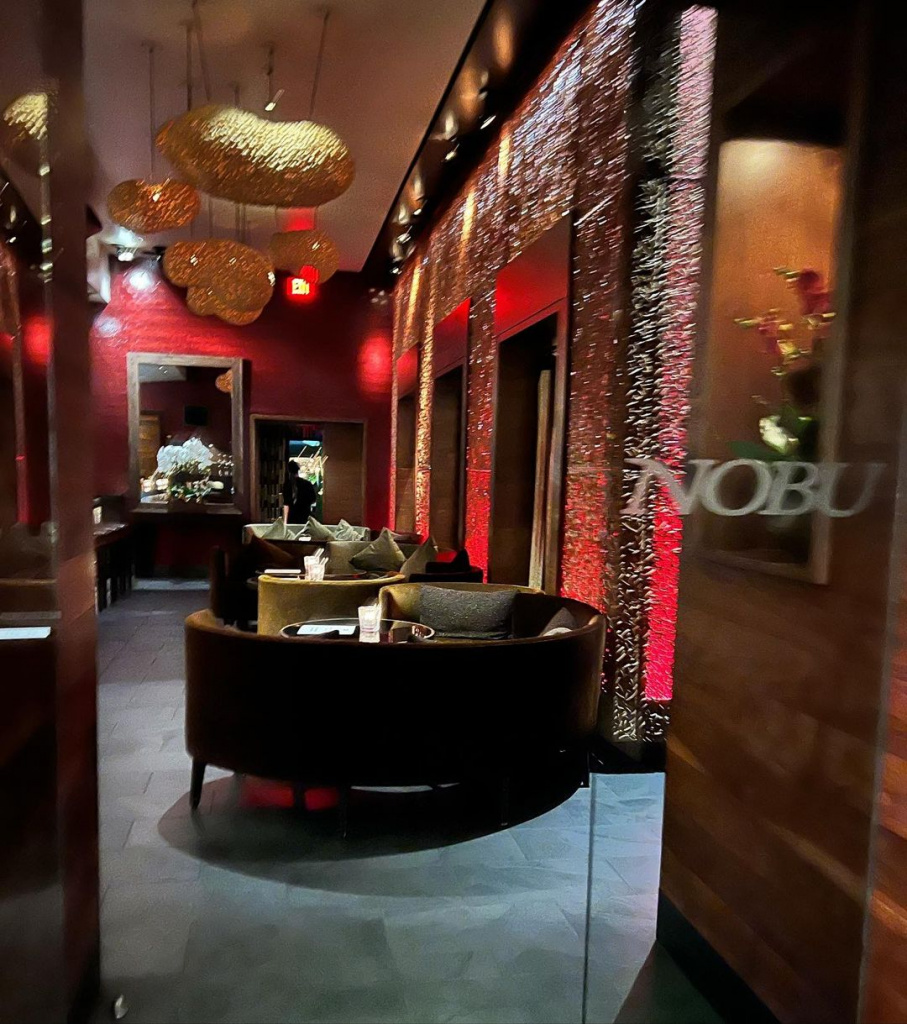 A Japanese restaurant with a terrace facing the ocean. In between meals, you can gaze calmly at the sea, walk through bonsai plants, and take some incredible photographs. The cuisine and service are both excellent. The venue provides tiny rooms for smaller events as well as all space for booking.
Mastro's Ocean Club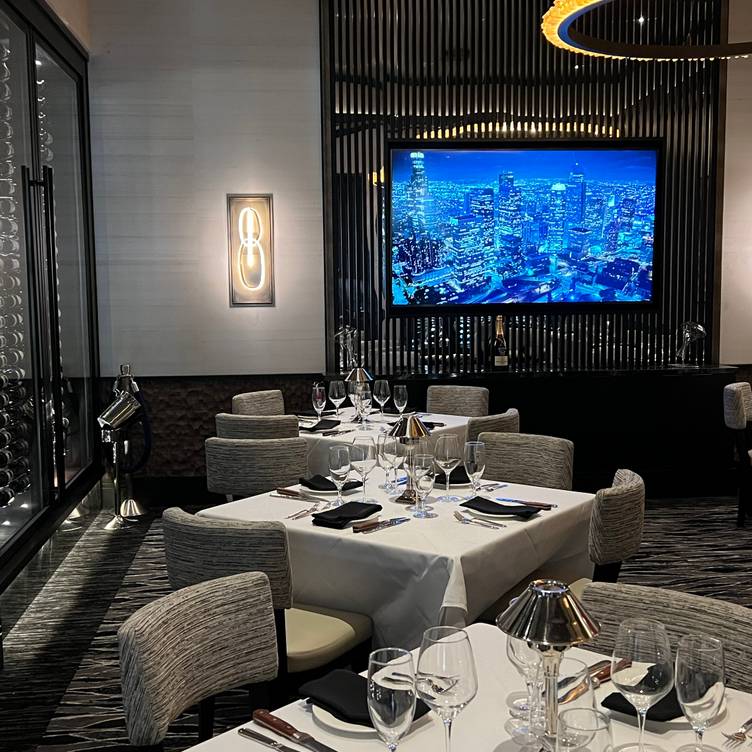 This restaurant is near the water and is very similar to its Beverly Hills equivalent, except that the views here are more mesmerizing. The venue is best to be visited at sunset or early evening, while the ocean waves are still lapping. Truly stunning pictures can be made during that time. Appreciate a juicy NY steak and have the best time of your life!
Saddle Peak Lodge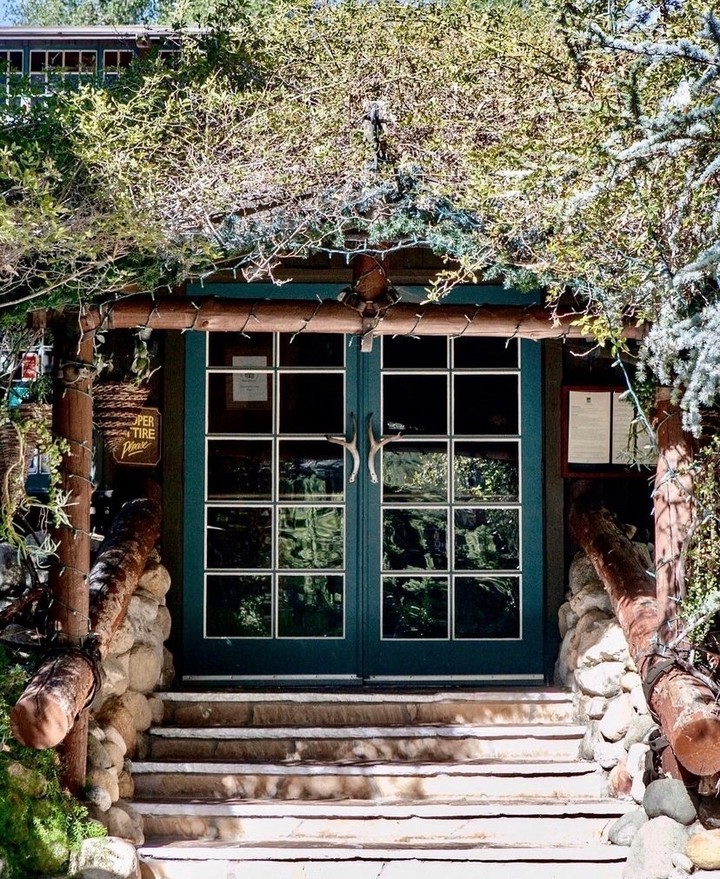 Tired of seaside views or metropolis skyscrapers? The space you are searching for is Saddle Peak Lodge in Malibu Canyon. This restaurant is located in a wooded area of the Santa Monica Mountains. It serves a wide range of dishes and is an ideal location for a rustic wedding. While uttering your vows, breathe in the pure air of the surrounding greenery and adore the views.
Best Wedding Venues In Los Angeles County
The Grand Long Beach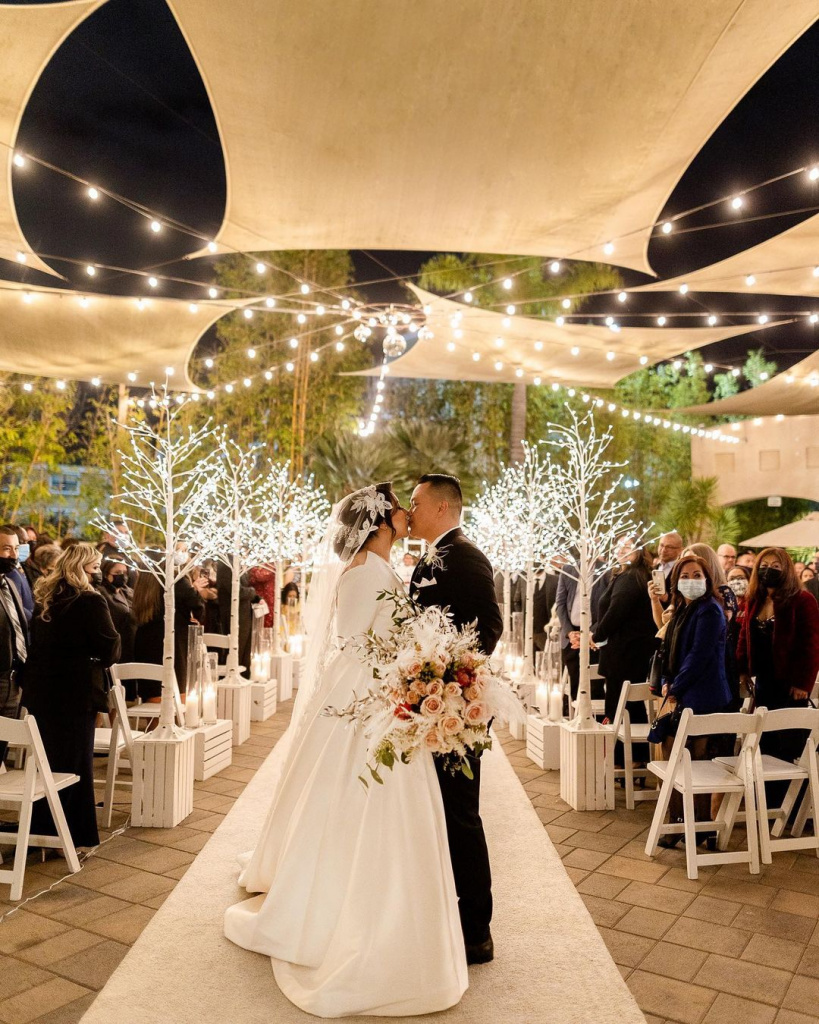 When you select this venue for a wedding, you can be confident that your event will be held with the appropriate degree of elegance. The couples' vision of the day determines whether they'll exchange rings on a pretty balcony surrounded by palm trees or on a patio. Whatever the choice is, the day will be remembered.
Rio Hondo Event Center
The venue's banquet halls may accommodate any number of guests. A diverse menu, first-rate service, and a stunning view of the area's greatest golf courses will definitely fascinate your guests. To avert disappointment, book your reservation as soon as possible, the space is very popular with newlyweds!
Michael's Restaurant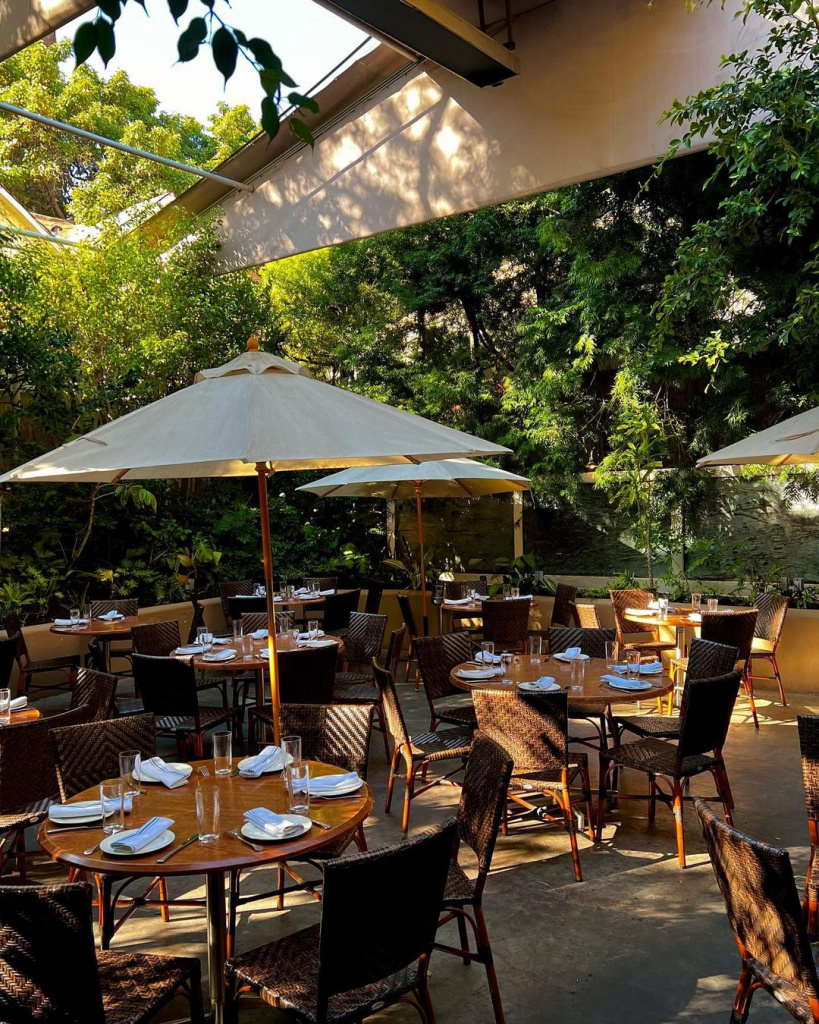 It's another wedding venue in the Los Angeles area with over three thousand square feet, two entirely private rooms, and a lovely garden. Michael's is the ideal setting for gatherings and parties of all kinds. The main downtown Santa Monica hotels are all within walking distance! Your guests will be impressed with the absolute finest in dining, design, service, and style.
Plant Food & Wine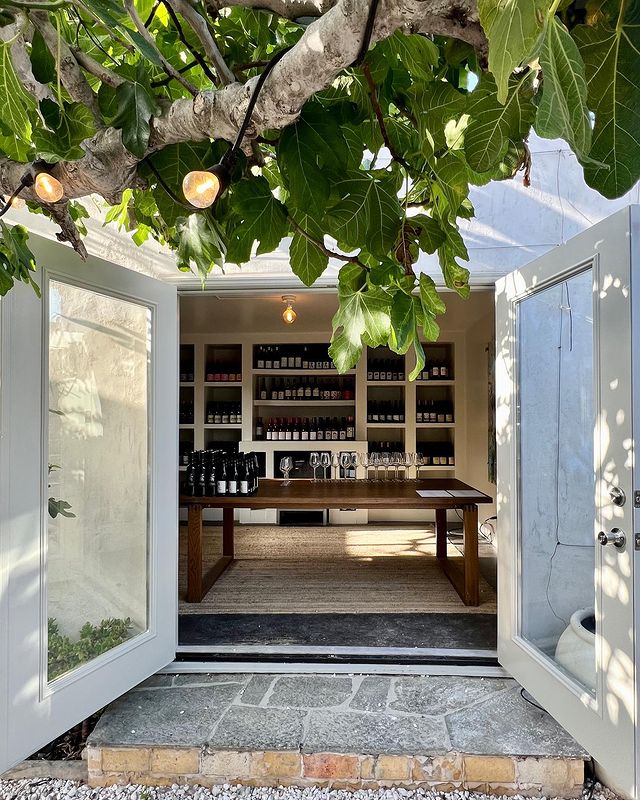 Vegetarian restaurant that'll transport your wedding to Greece for a few hours. How about a destination wedding, but in LA County? Tables are placed among olive trees and potted succulents, and couches are encircled by whitewashed walls. The facility is ideal for boho, coastal, and Mediterranean-themed parties. There are both indoor and outdoor areas available.
Geoffrey's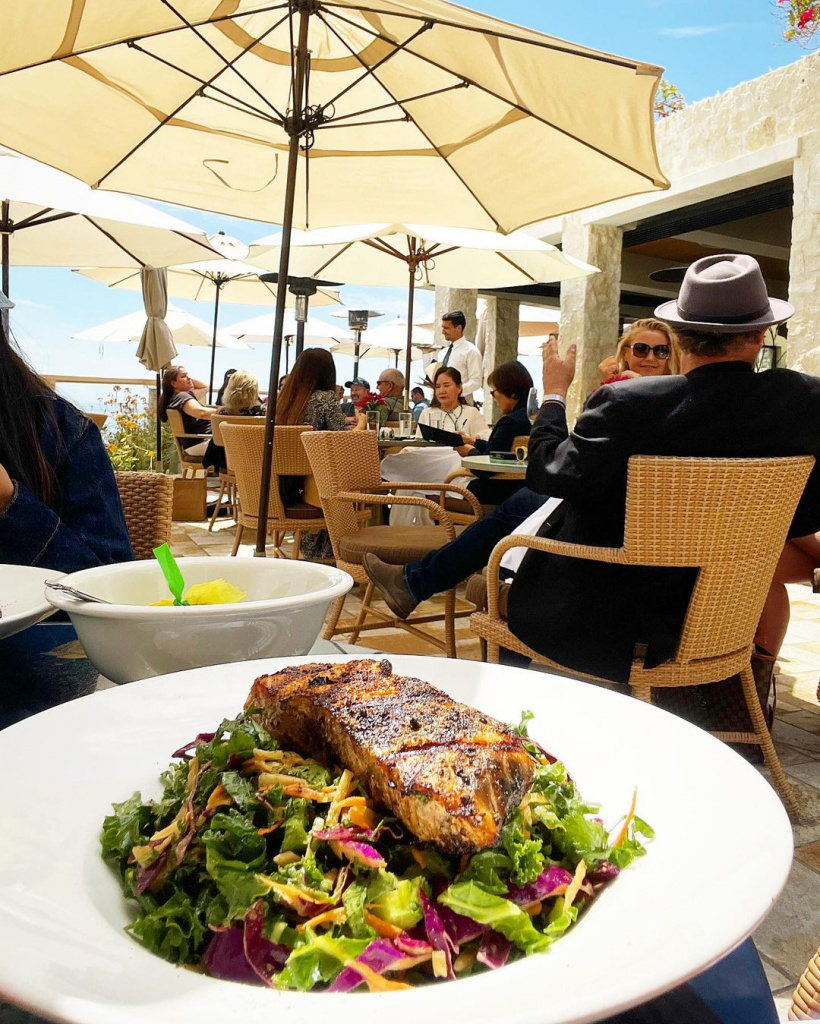 For many years, this elegant Malibu location has hosted many types of ceremonies and celebrations. The prices are not inexpensive, but with such high-quality service and scenery, it would be a sin to complain. The location will be delighted to host your event, with both indoor and outdoor choices available. The pretty gardens would create an outstanding background for your wedding photographs.
Hilton Pasadena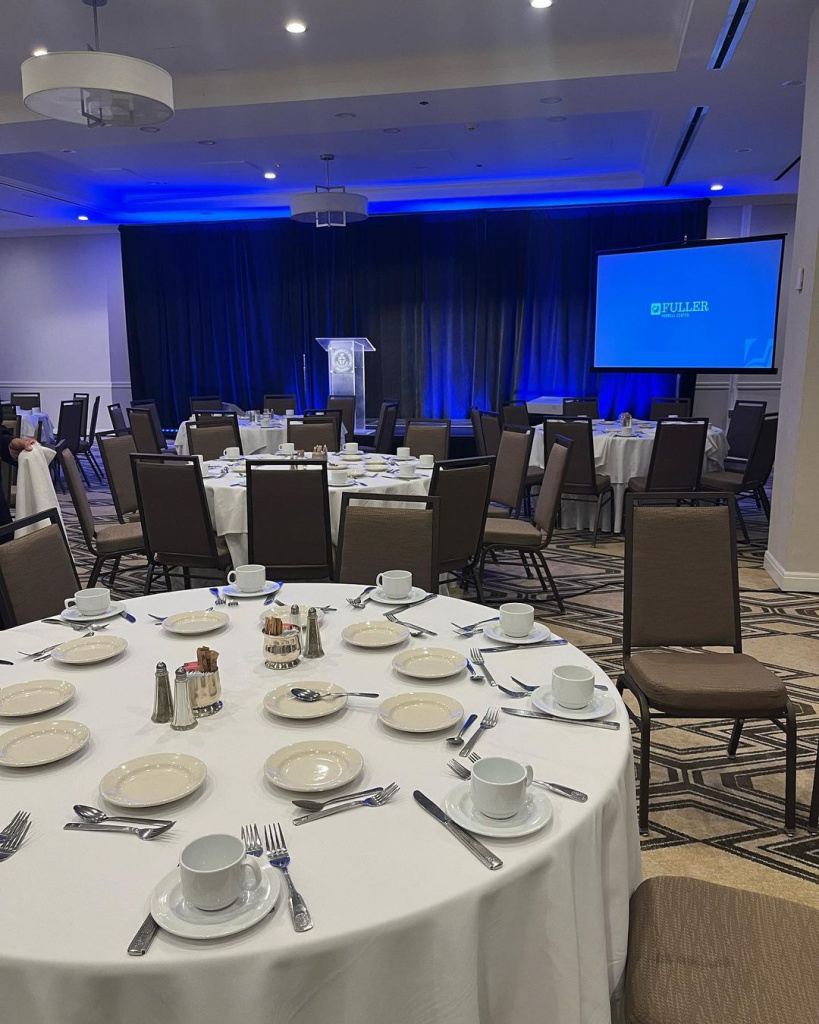 A wedding at the Hilton Pasadena is the kind of perfect fantasy you have had more than once. When the venue's staff gets down to business, even the craziest fantasies can easily come true. Excellent cuisine and outstanding service can turn your celebration into a memorable occasion. One of the best wedding venues in the LA area!
Adamson House Museum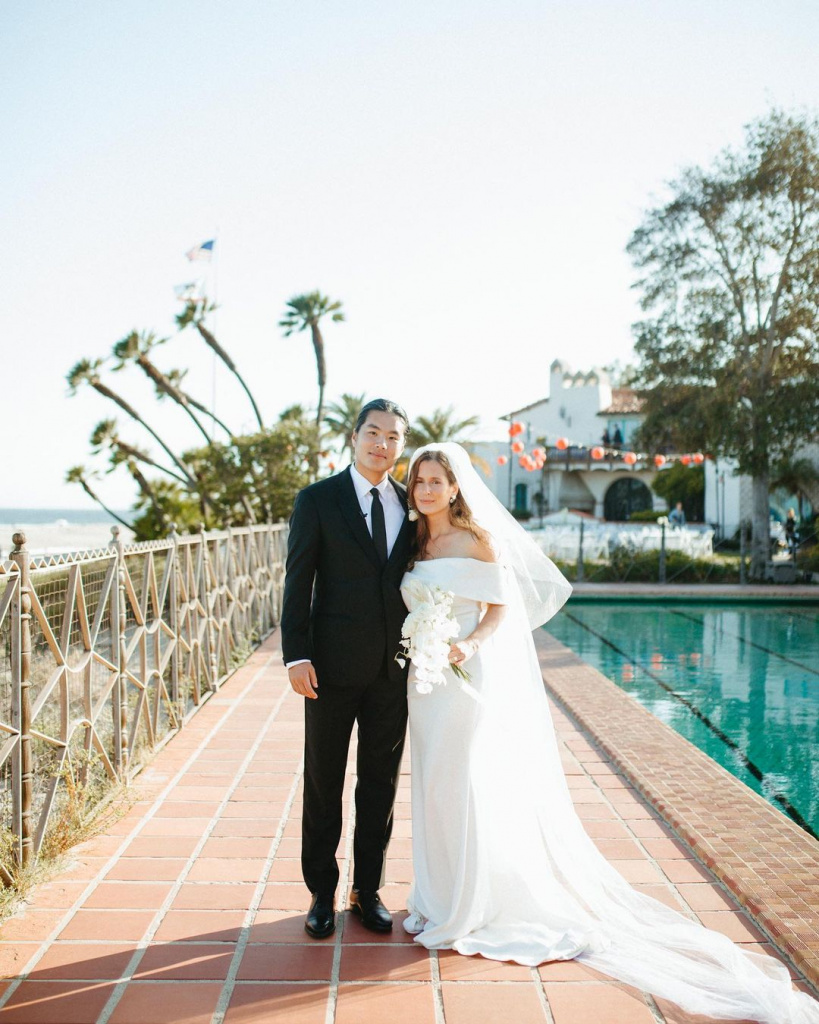 March to November, weddings, receptions, and special events are held on the gorgeous oceanfront property of the Sycamore Lawn, Courtyard, and Lawn Behind the Star Fountain. This site, with incredible water views, is ideal for a Malibu wedding photosession. It's a place where each bride dreams to declare "I do"!
Malibou Lake Mountain Club
Wedding celebration is something that people recollect for a long time, and excellent photographs can assist with that. The hilltop location is ideal for a wedding photoshoot against the background of a mountain lake or a lush rose garden. A large dance floor will transmute your wedding into a lively and exciting celebration that'll impress all of your guests.
Old Ranch Country Club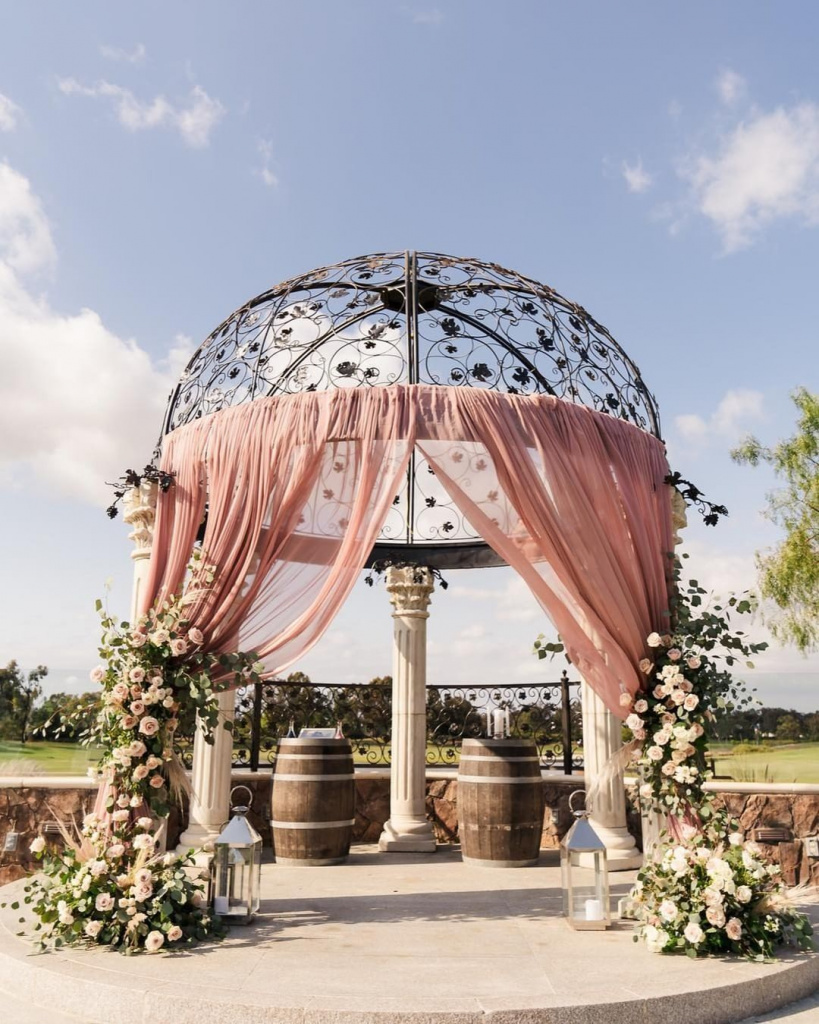 The ceremony done in such a lovely location will live on in the memories of the newlyweds and their guests as a vivid reminder of the most pretty day. Glass doors that swing open gently to invite long-awaited guests in, a spectacular kitchen, and a well-kept lawn - everything here exudes elegance and sophistication. The handmade gazebo in the shape of a crown, however, is the primary attraction.
Westlake Village Inn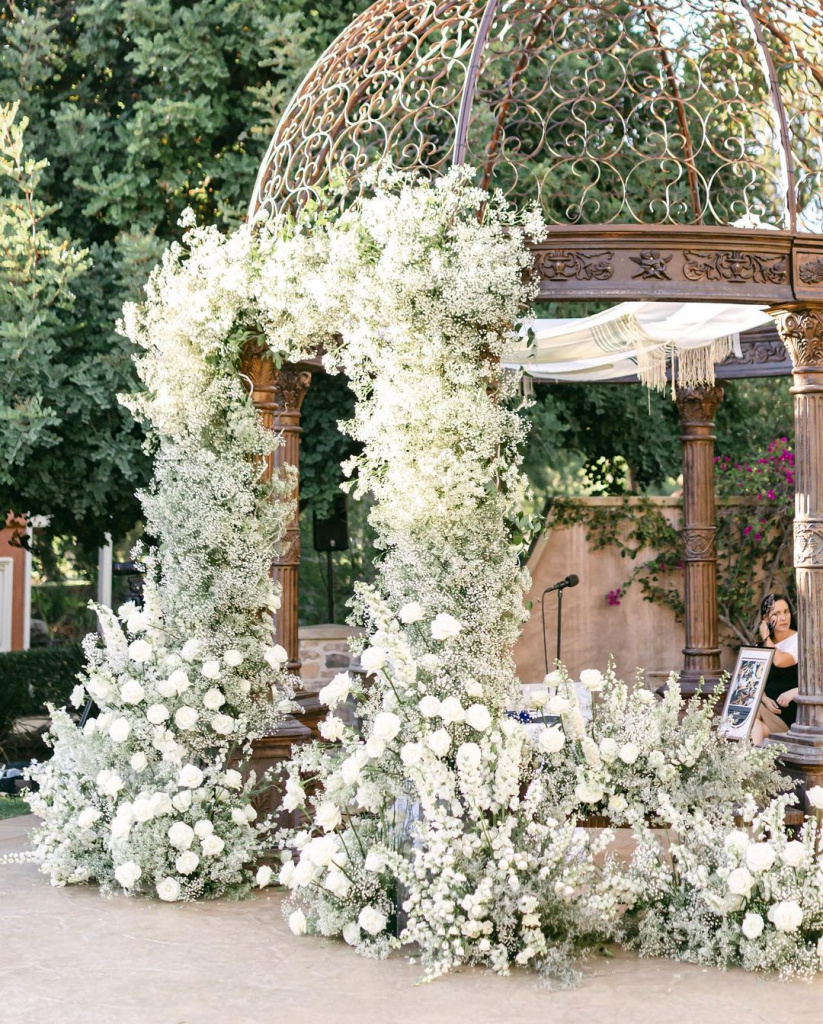 With its winery, charming gardens, and a European feel, the Westlake Village Inn in CA is a favorite wedding and honeymoon location for many couples. For outdoor ceremonies, they have four options: a lakeside gazebo, a Mediterraneo gazebo, a waterfall, and a Tuscan garden. The Inn has an option of economical wedding packages as well as committed planners to assist you in planning your wedding. Incredible photos are guaranteed.
American Jewish University
On any of AJU's camps, community members will be celebrating milestones such as weddings and other festivities in their lovely gardens overlooking the Santa Monica or Santa Susana Mountains. Many lovely wedding images have been taken here. It's an absolutely magical setting for your Jewish wedding.
Malibu Pier Restaurant & Bar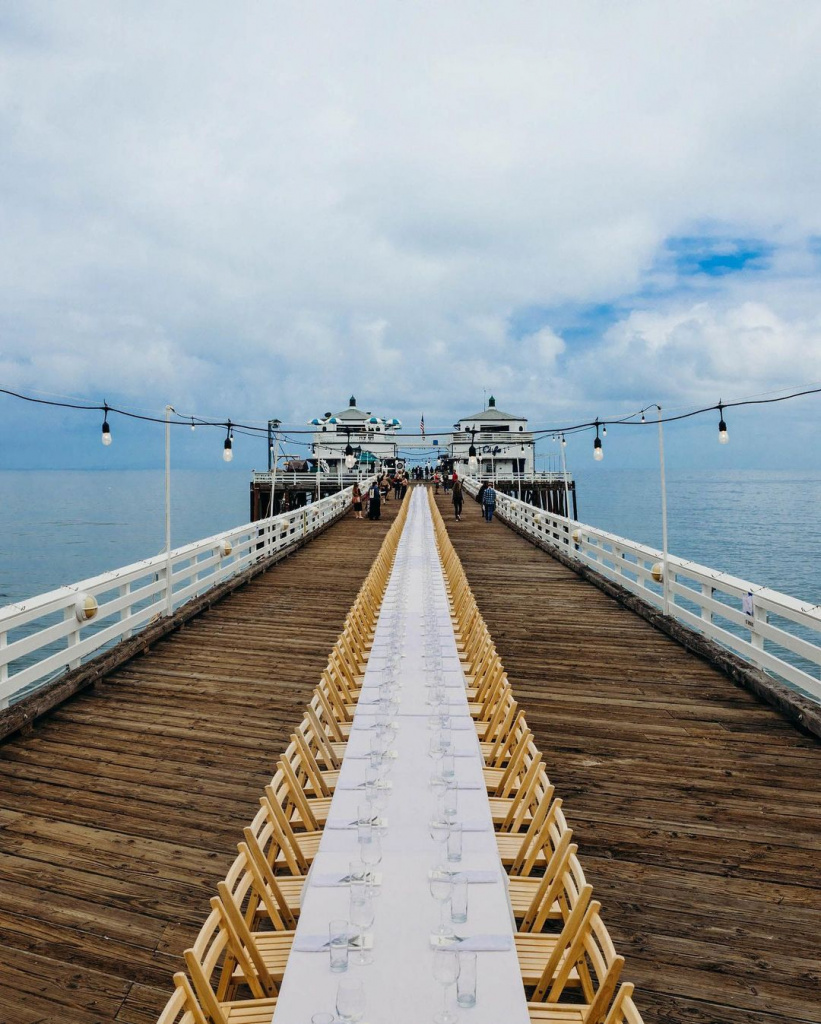 The restaurant is positioned directly on the pier. Whitewashed furniture, wooden beams, seagull screaming, and the endless ocean are ahead of a heavenly atmosphere. Even a regular cup of coffee will show up to be the best drink of all time here. The venue provides partial or full wedding planning and decor to assist you.
Temple Emanuel of Beverly Hills
After a recent refurbishment and repair, Temple Emanuel of Beverly Hills is prepared to welcome guests for any occasion. In an elegant reception space, a magnificent banquet hall, or a comfortable lawn, you can host a tiny ceremony or a huge dinner. The venue is capable of welcoming up to five hundred fifty guests at once.
Wedgewood Sierra La Verne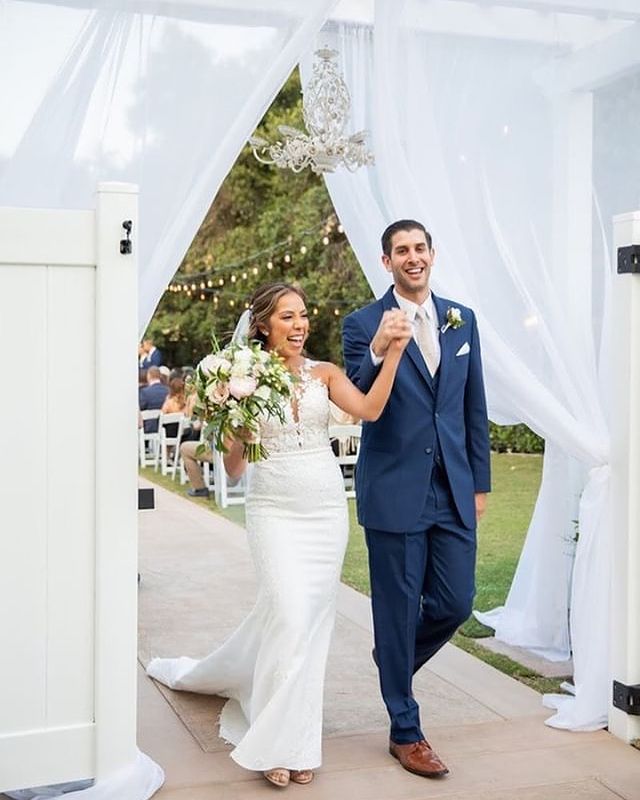 If you wish to have a wedding that everyone will remember, go to Wedgewood Sierra La Verne, one of the best wedding venues in the LA area. Just make sure to reserve your space ahead of time because the foothills are always in hot demand. With pretty lakes, a spectacular dance hall, and a well-kept garden, there is plenty of space for your romantic wedding photoshoot as well.
The Hotel Wilshire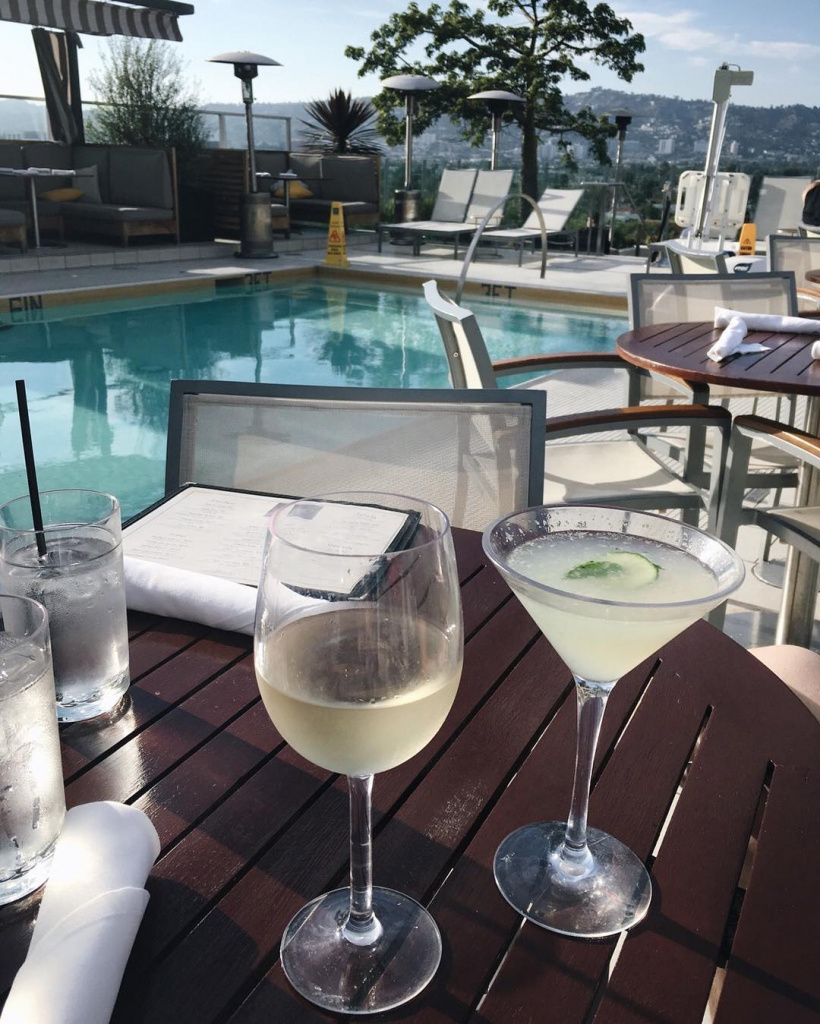 The venue, which is close to Beverly Hills and West Hollywood, is worth considering. This is the hub of the city's cultural and entertainment life! The magnificent and appealing hotel has fifty-five ordinary rooms and nineteen suites, including a rooftop suite on the hotel roof. It somehow mixes tranquility with the frantic pace of a metropolis that never sleeps.
A few more outstanding venues in LA County:
Duke's Malibu
Boccaccio Restaurant
Gladstone's of Malibu‎
Castaway
Asia de Cuba
The Sofitel Los Angeles at Beverly Hills
The Oakridge Estate & Farm
Stars on Brand
Castle Green
Maravilla Gardens
Temecula Creek Inn
Sherwood Country Club
Avensole Winery
Callaway Vineyard & Winery
Knollwood Country Club