All you have to do is find on the internet something related to wedding preparations a few times, and voilà, all the cookies will now offer you wedding-related videos, articles, and photos. It's how the algorithms of all social networks work. TikTok is a network where you can hang in time for hours. We think it helps the brain to relax, but we digest terabytes of information during this time. We've compiled a selection of the best TikTok wedding hacks.
Wedding TikTok Ideas For Decoration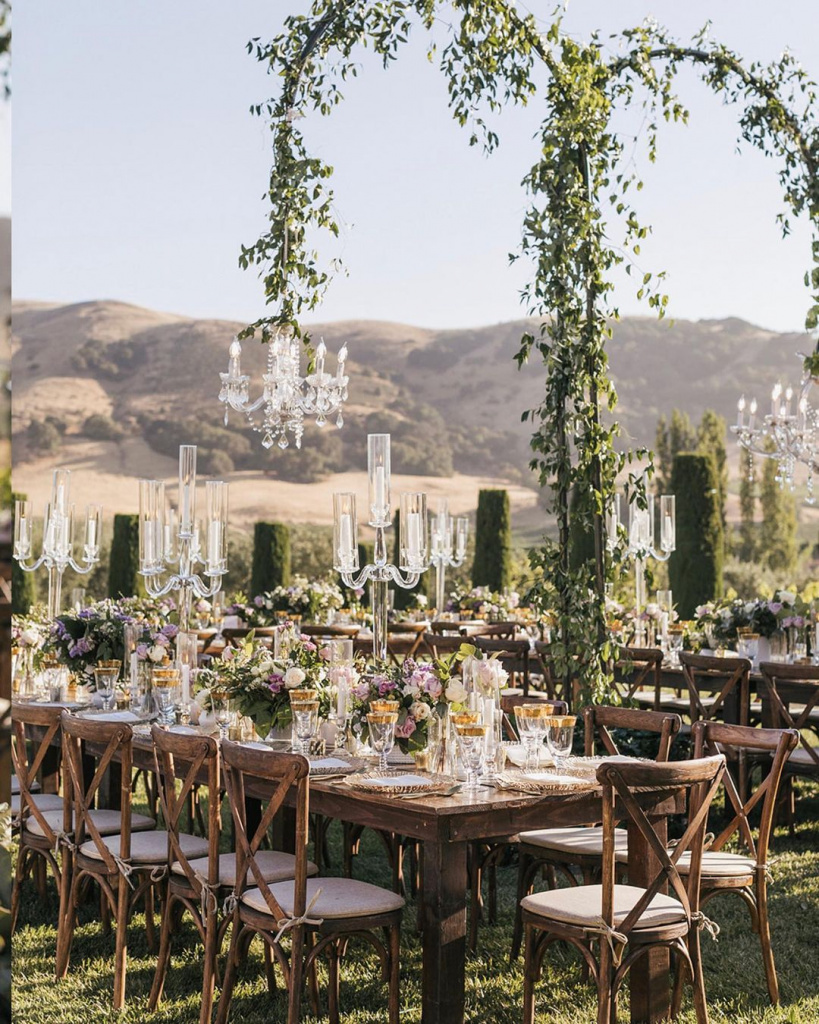 You will find hundreds of budget ideas for unique designs and decorations:
Ideas for decorating tables.
Breathtaking compositions of flowers.
Photo layouts.
Do-it-yourself small decor.
This year's trends.
The best ideas for elopement.
Ideas for a spectacular exit of the bride and groom and much more.
There is no point in generalizing ideas because the best thing about TikTok is that you won't find such unexpected ideas in any other network. We have selected 37 tips and life hacks that will interest you while preparing for the wedding:
TikTok wedding entrance ideas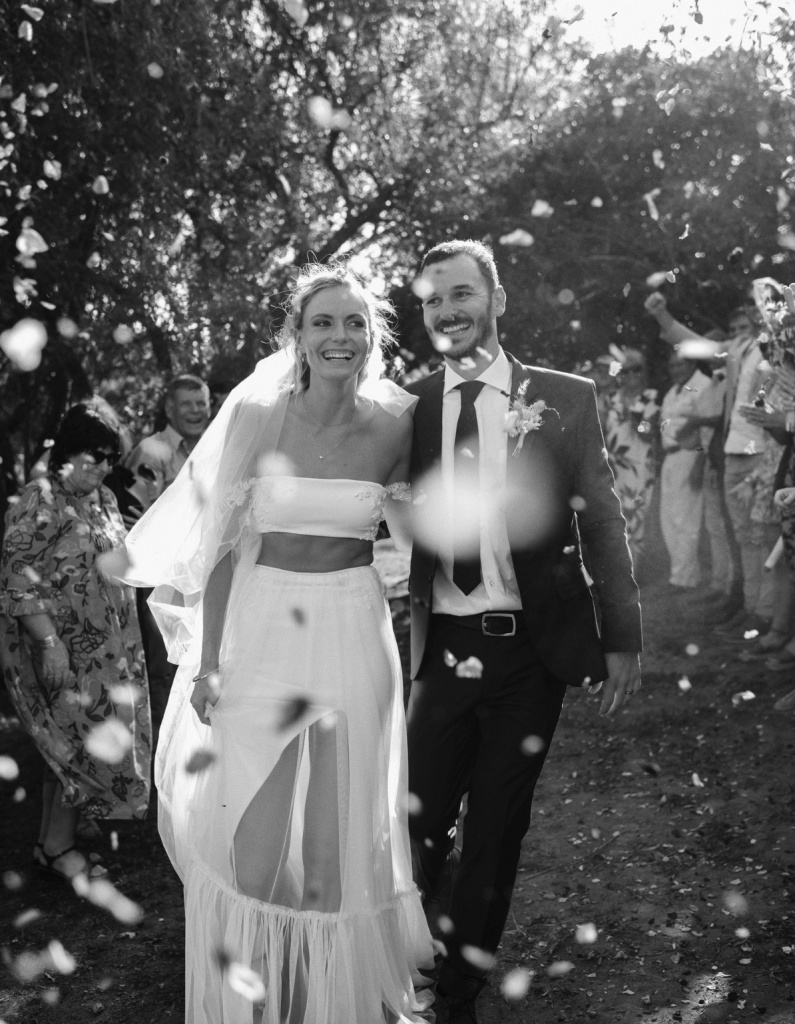 The first idea is the best decor for a spectacular exit of the bride and groom. Use sparkles, lamps, and soft lighting to create an entourage of glow. You can order colored smoke. It looks stunning in the photo, although you should be careful not to smear the white dress. You could also decorate everything with balloons or soap bubbles. The last option is best suited for the yard because it can get slippery indoors after the bubbles.
Thank You Cards At The Table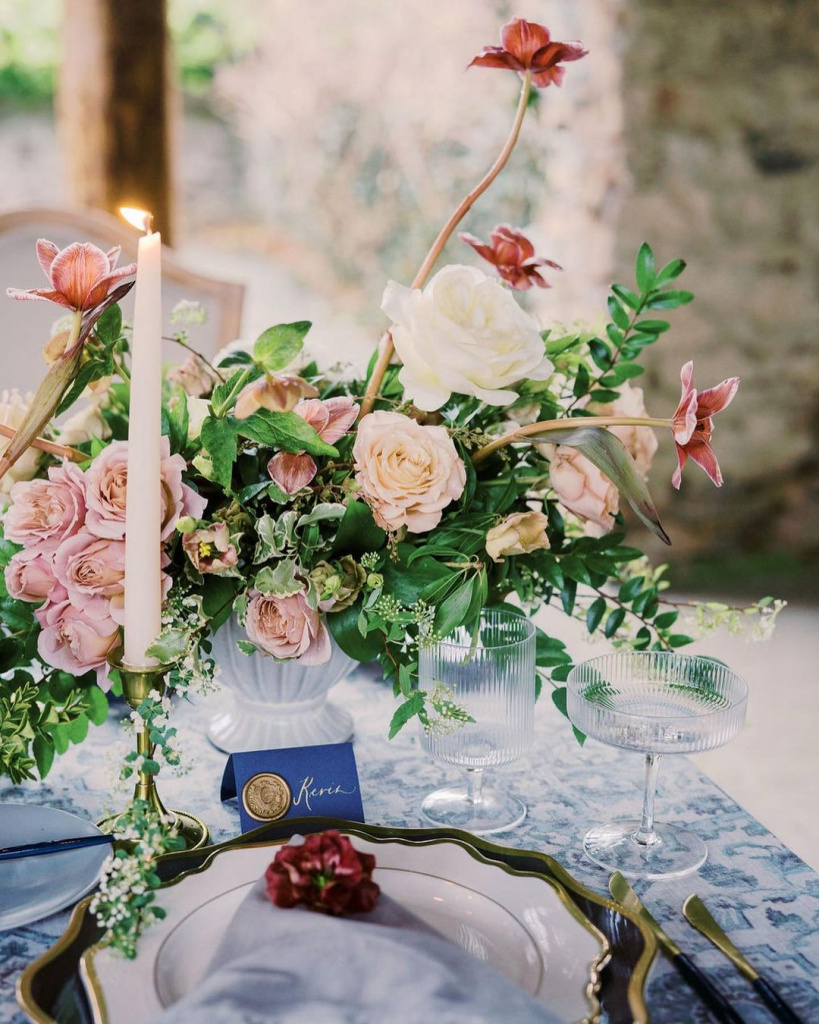 People aren't looking for these cards, and if they are on everyone's table already signed with names, then each guest will write a few nice words for the bride and groom and not be too lazy to throw them into the box with congratulations.
Dog Of Honor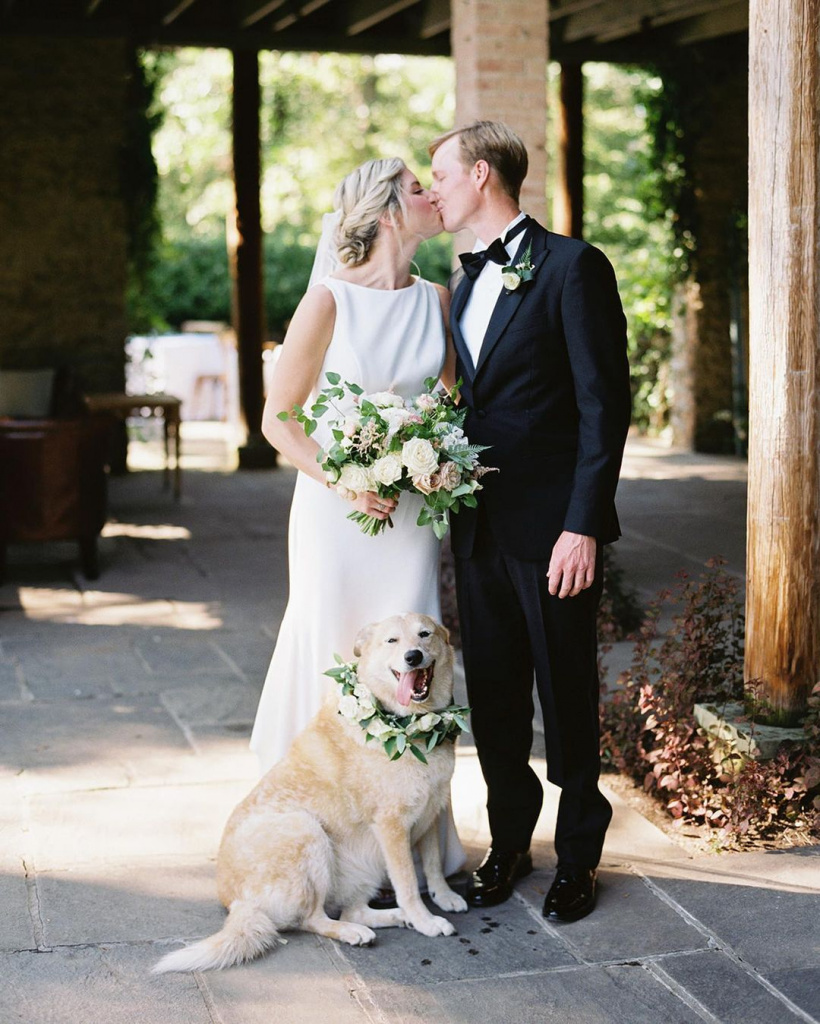 The father leads a well-dressed dog with rings attached to the bride and groom. It can be any pet.
Flash Mob
One of the attractions for guests is a flash mob, where you can divide older people and young people into groups. Have each team come up with a dance to a song known at a particular time. For example, select a hit from 2023 and 1980.
Special Drinks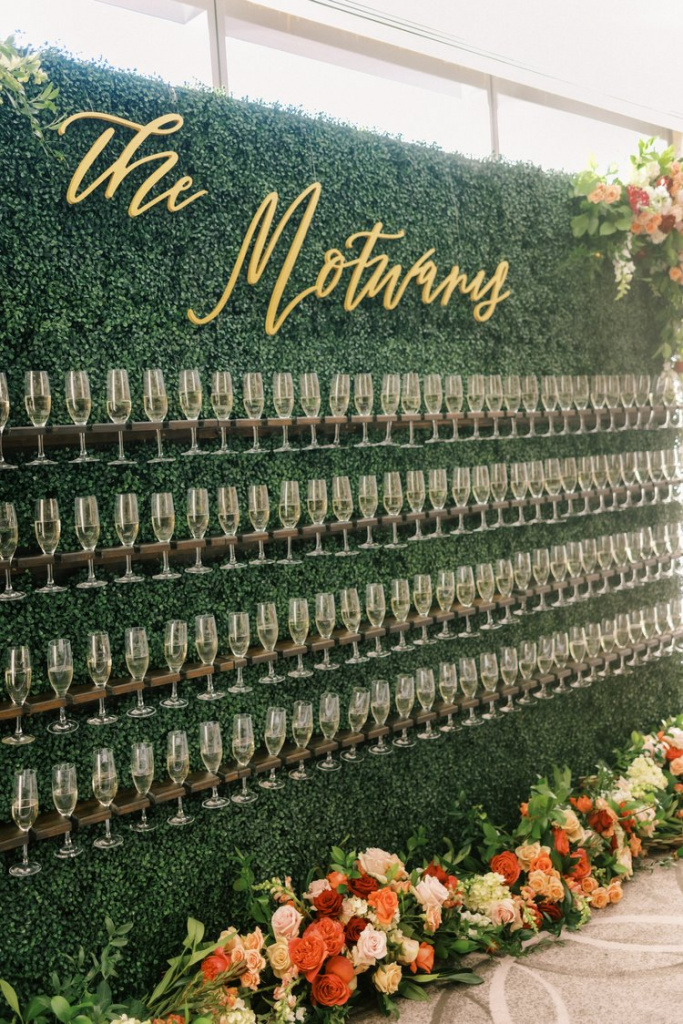 You can make a personalized cocktail board named after your favorite location, your pet's name, the spot where you get a proposal, and other favorite places.
No More Head Tables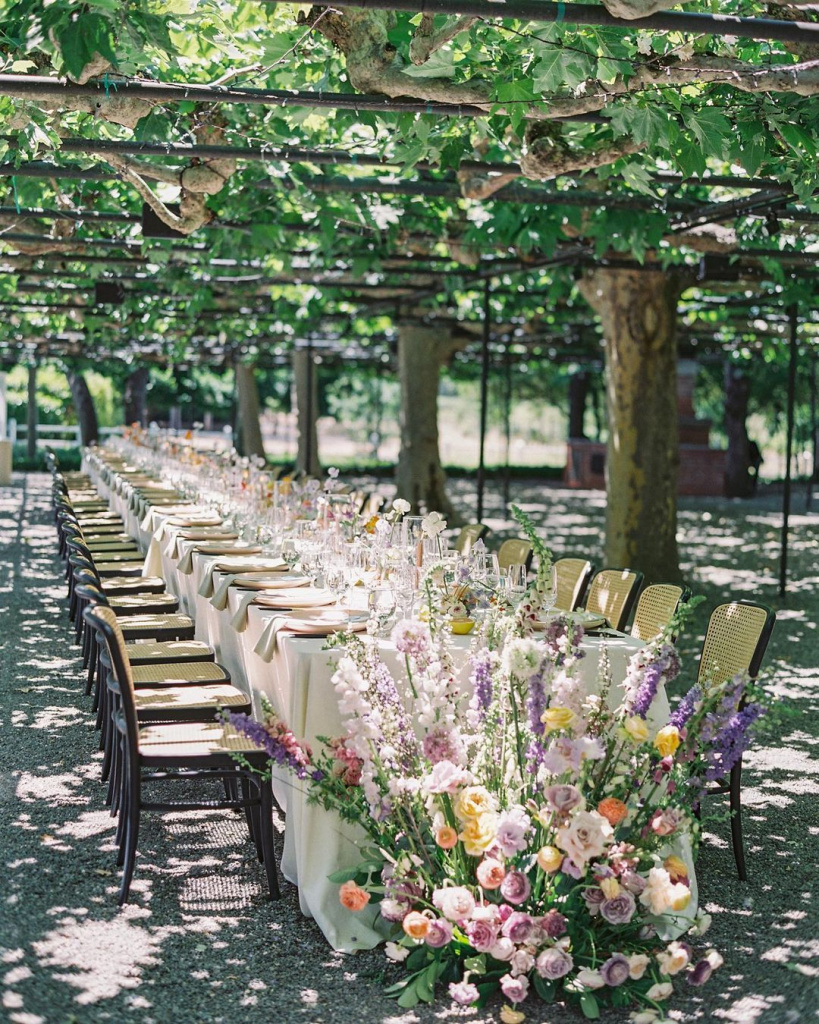 TikTok wedding advice says that there are no more main guests. Mix all guests for more interesting communication and acquaintance.
The Table Sitting Plan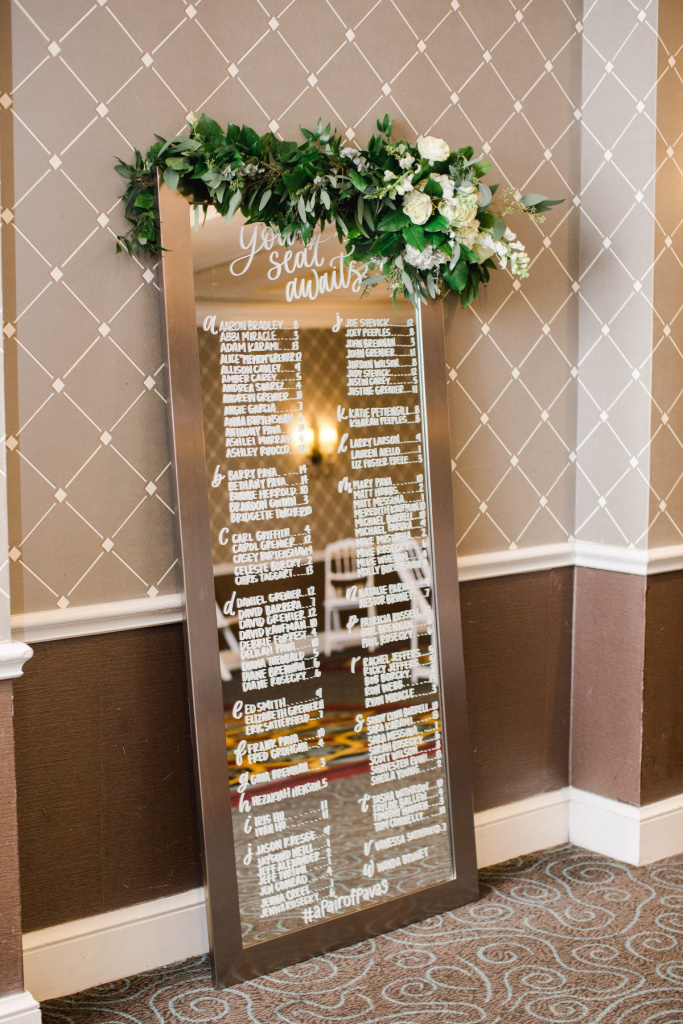 You can arrange the pieces of paper in alphabetical order with the names of all the guests. You could write down the table number and place.
Hanging Flowers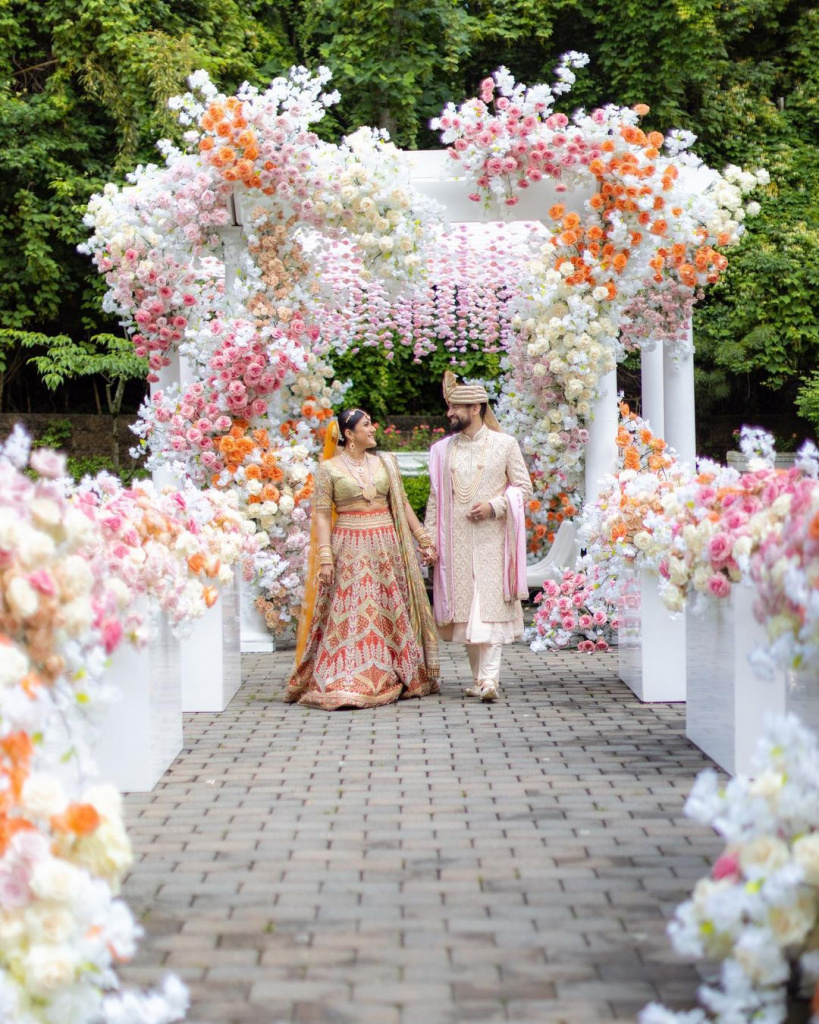 It's time to discard the standard arches and add hanging flower arrangements to decorations and photo zones. These can include crystal pendants, decorative carved wooden and metal birds, green vines, and colored ribbons.
Colored Photo Zones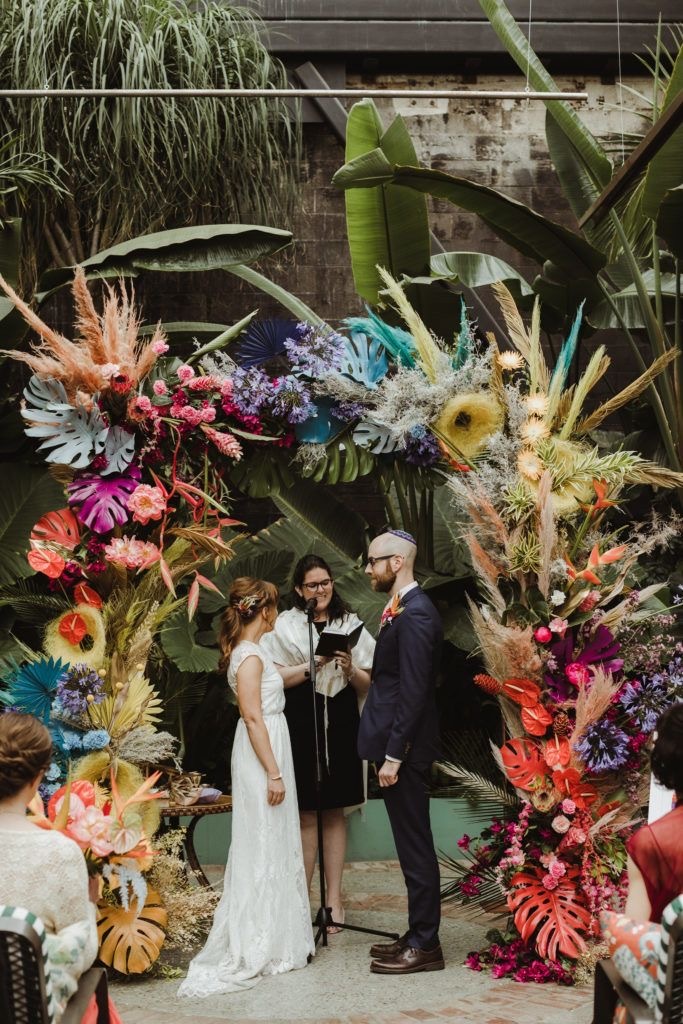 Another idea is to arrange several photo zones in different colors. Use fabric or paper as a background, and decorate it with flowers of the same color. For example, you hang a red corduroy curtain, and below, you lay out bouquets of bright red roses.
Back Necklace
The bride or other guests can choose a necklace on the back as an exquisite accessory. It will look amazing in the photo.
Barbecue Bar
What if you prepare a long barbecue table with open fires, and on the side, put marshmallows on skewers and other snacks that can be prepared in a few minutes? It's both entertainment and another way of serving food.
Tulle Balls
You could make an airy and very girly photo zone with a small budget if you wrap helium balloons in a single layer of plain tulle, so each ball will look like a dress.
Mini Games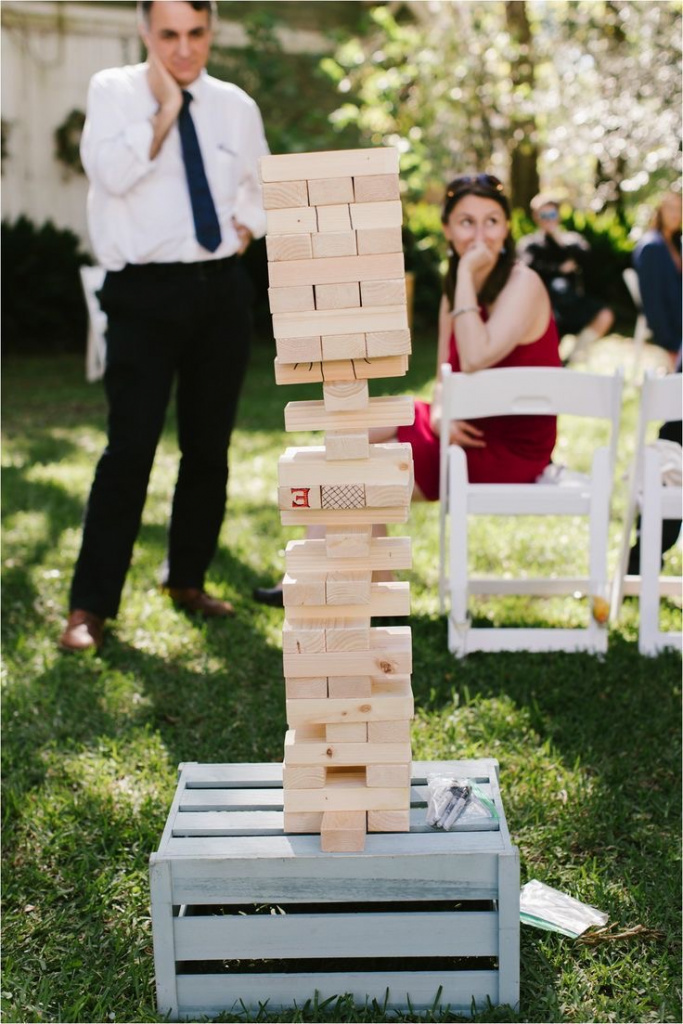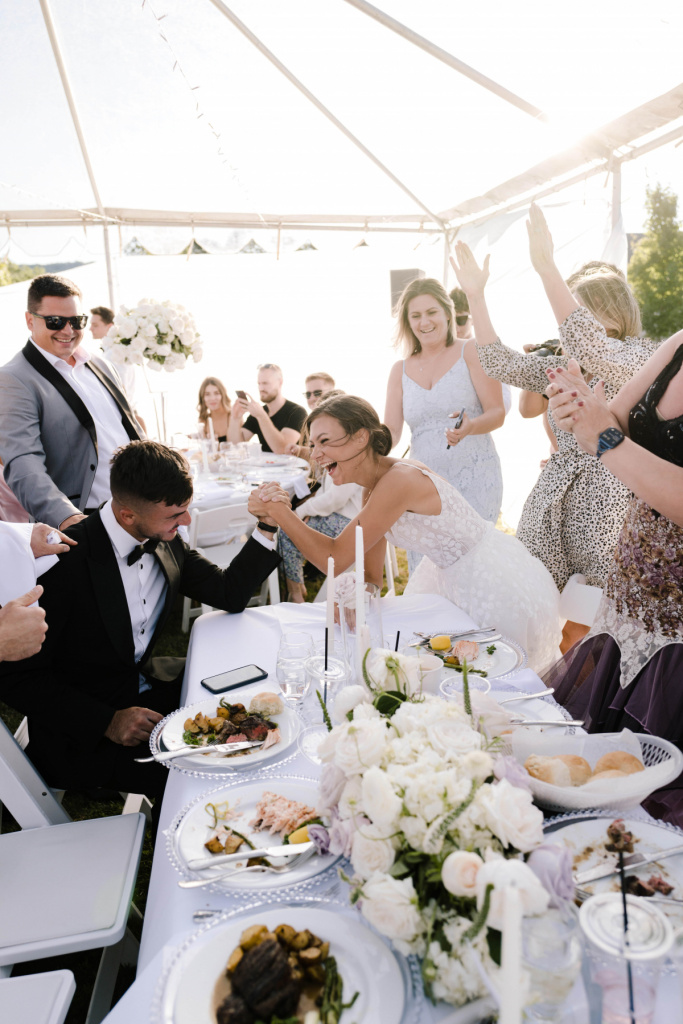 You can create short crosswords about bride and groom, quizzes with questions, or classic games like Tic–Tac–Toe. It's wise to prepare many games. You could find them among TikTok wedding ideas. They should be no bigger than sticky notes on the fridge.
Shoe Closet
Prepare 10–15 pairs of slippers or other comfortable shoes of different sizes and place them in a box with the inscription "Take it if you are tired of heels."
Stencils On The Grass
You can ask the decorators to draw hearts, flowers, stars, inscriptions, or any other shapes on the grass with washable ecological paint.
Solo Arch Passage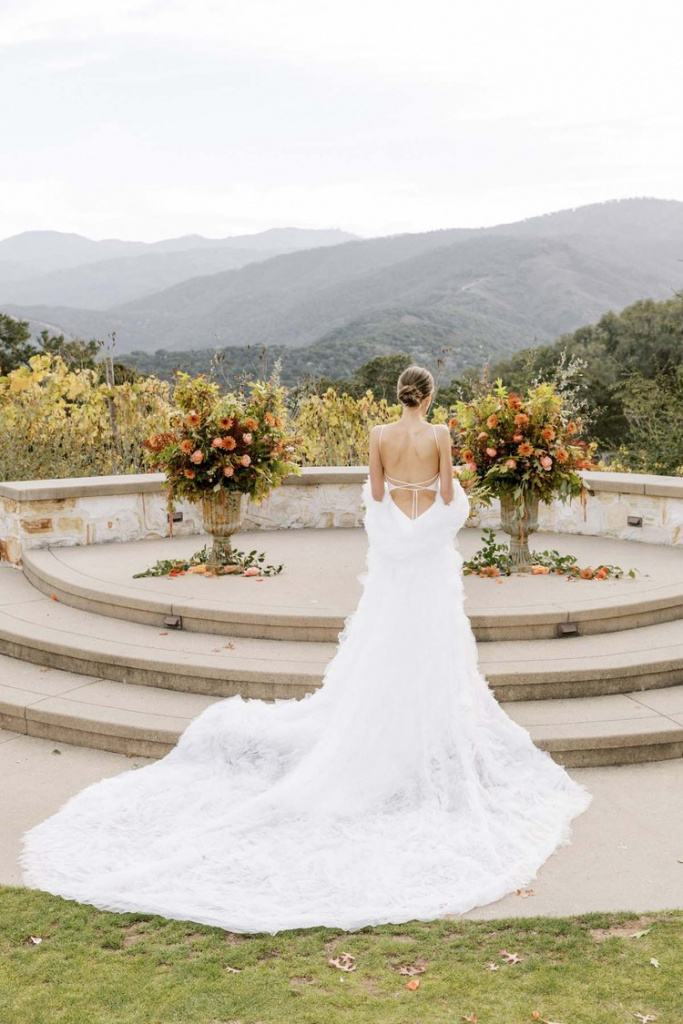 This trend is especially relevant for those who cannot or don't want to go with their father. Going solo is impressive. If you add cuts from different genres of music, you can make a splash.
Bouquet Competition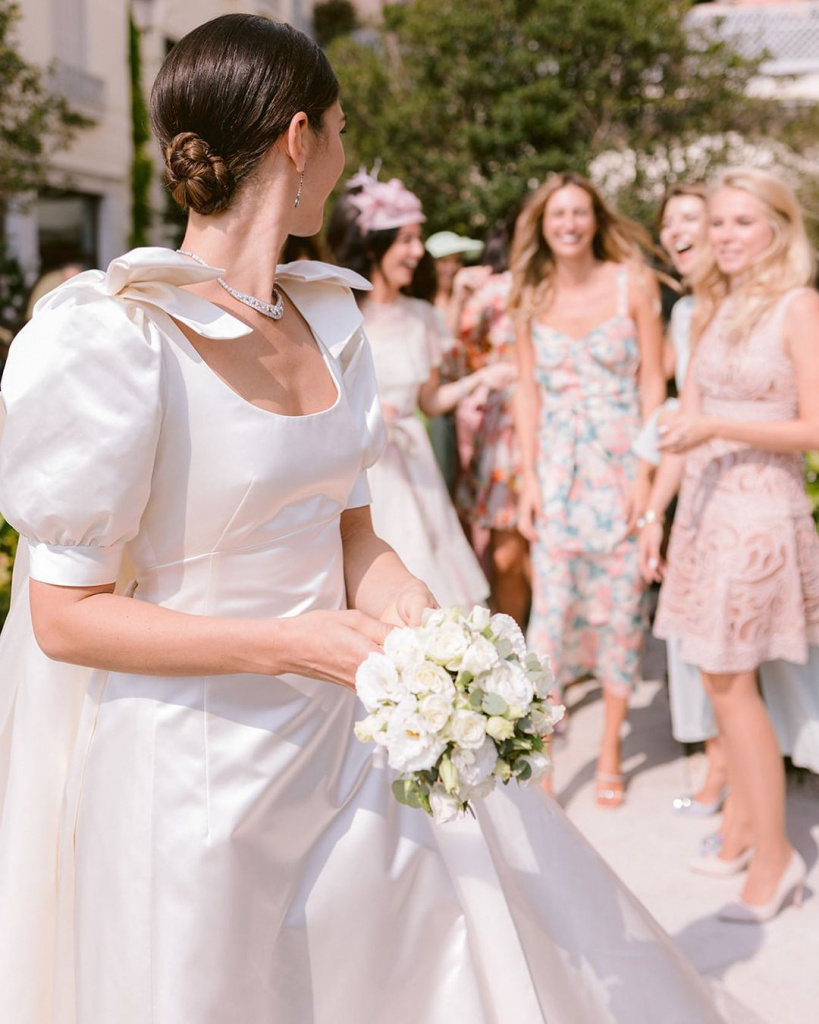 Why throw a bouquet if you can make a competition for it? Come up with a contest, or even several, in which single girls compete for the bride's bouquet. It's a good idea for a winter wedding.
Flower Dude With Beer
It's another option to effectively replace the flower girl that sprinkles the path to the altar. If you have a charismatic friend, ask him to go out and hand out beers to everyone along the way.
Wedding Scent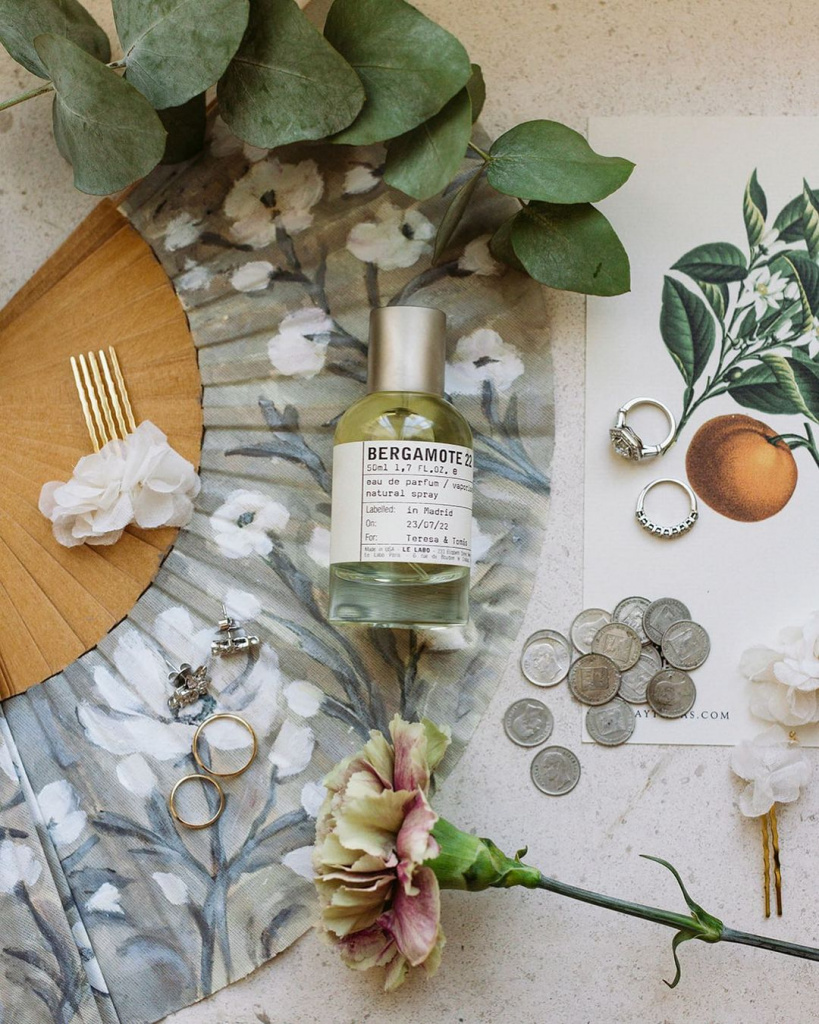 It will become the most famous TikTok wedding trend in 2023. Choose your favorite wedding perfume. Make sure the decorators fill the all-perfect venue with this aroma and spray the smell on the invitation and yourself. In this way, they will have an olfactory memory of your wedding. You could make a candle with this aroma and light it every anniversary, reviving memories.
Record Guest Book
Write inscriptions on the old phonograph record with a list of guests or make there a place for wishes. You could also hang such discs on the wall, so the guests can better see their table number.
Different Mirrors
Arrange a whole photo zone from sitting lists. You can choose different vintage mirrors, make inscriptions with the names of the guests, hang them on the wall and decorate it with flowers.
Pictures Of Guests
Next to each name on the seating chart, you can ask the artist to draw a little portrait from the photo of the guest. It requires time and resources, so be sure to give these pictures to your guests afterward.
Photo Zone With A Swing
Another life hack that includes entertainment and decor is a swing in the photo zone. If there is an opportunity, put it opposite the water body. Decorate the frame with flowers, and hang a neon sign with your favorite wedding inscription or hashtag.
Napkins With Facts
On one of the tables, such as a candy bar, you can place a large vase with napkins printed with facts about the bride and groom. Mark the wedding date and names on top and let guests take away these napkins as a souvenir.
Services Of A Graphic Illustrator
Order the services of illustrators or artists for a few hours. They could create portraits in the style of fashion sketches. Of course, give the pictures as a souvenir.
Tulle Instead Of A Veil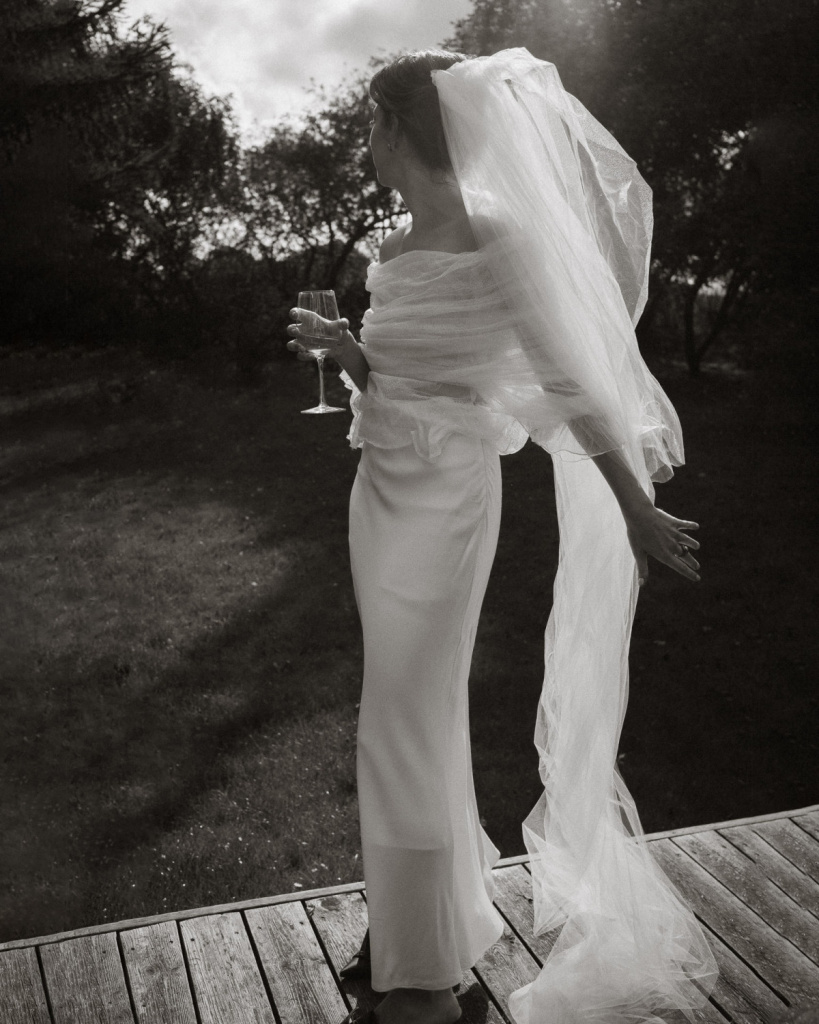 It's a non-traditional alternative for the wedding veil. The bride can cover her face at the ceremony not with a veil draped in front but with tulle. Ask someone to open the tulle when the groom walks down the aisle to the arch. These are two remarkable ideas because, usually, the bride walks down the aisle.
Agricultural Wheelbarrow
If you plan to make a wedding in a rustic style somewhere on a farm or other agricultural land, pay attention to this idea. Cover the wheelbarrow with a blanket, attach traditional tin cans to the back, and decorate everything with greenery. Let the bride sit in a wheelbarrow, and the groom will take her to the hall.
Homemade Cake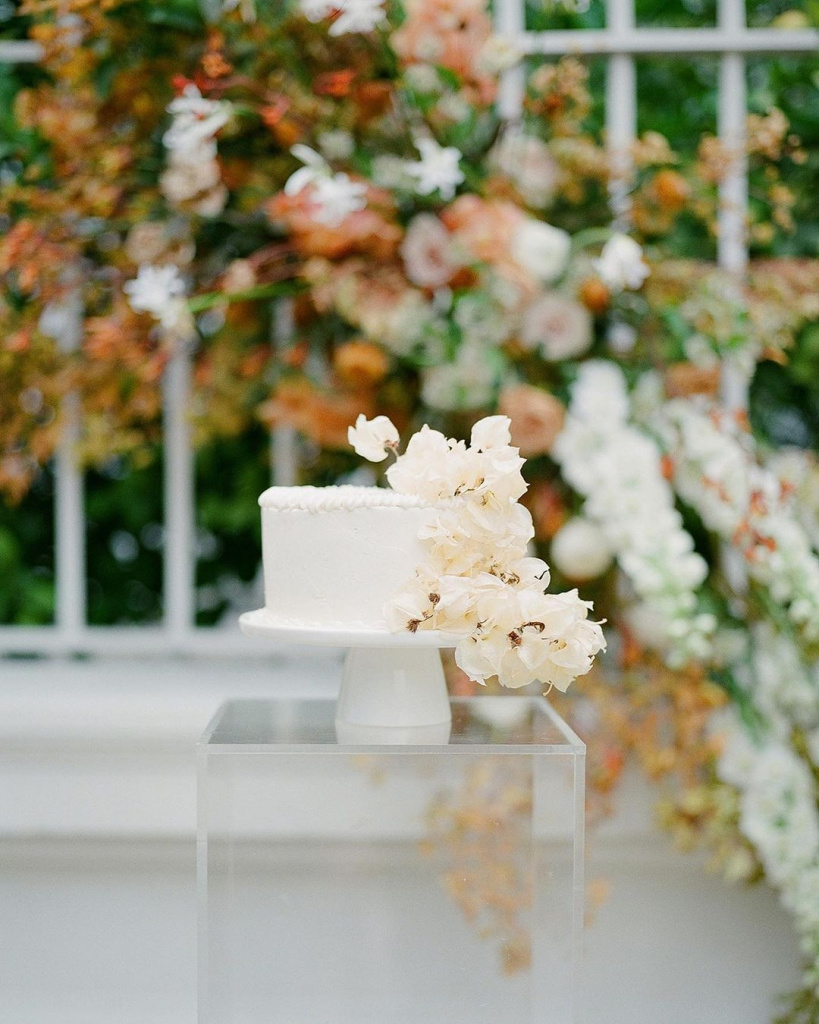 To save on a wedding cake, which is usually very expensive, you can order three cakes of different sizes and attach them with wooden skewers. Decorate everything with plain white cream and a few decorative golden branches. The simpler, the more stylish.
Colored Chairs
A super fancy idea for a ceremony is to rent or buy different chairs. With a larger budget, you can choose vintage upholstered furniture. With a smaller budget, you can select simple wooden chairs. Paint them in bright colors and decorate them with different fabrics.
Unique Plates
This idea is easier to organize than chairs because they don't need to be transported, pulled, and stacked in a truck. You can search for 7–10 types of vintage plates with gilded or painted ornaments and arrange them in any order for guests.
Tangled Theme
It isn't necessary to do everything in pink colors. The main thing in this idea is the falling plants and hanging lanterns that resemble cartoon hot air lanterns. Decorate the photo area with vines and hanging branches of flowers, add flowers to your hairstyle, and hang copper lanterns or decorative garlands.
First Look With Dog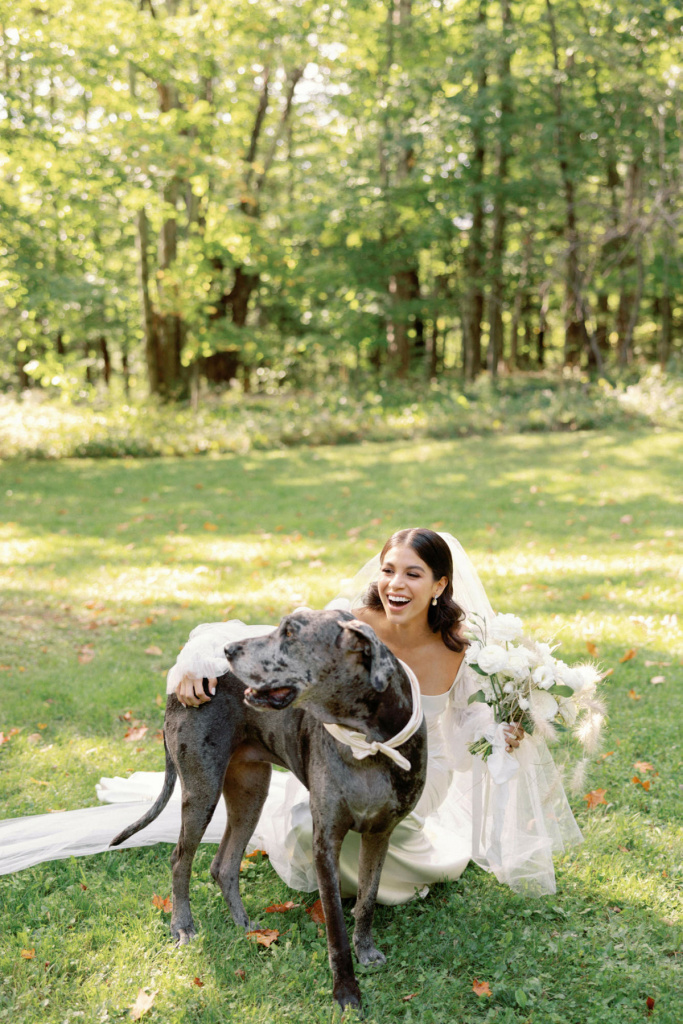 Why not make the first look with your pet? You could make cute photos from the morning preparations or the first photos outside.
Remembering Loved Ones
Before the ceremony, you can open a large box with helium balloons with the names of the closest people who have already passed away. These balloons will fly to them in height. Please consider making these balloons biodegradable and eco-friendly.
The Last Dance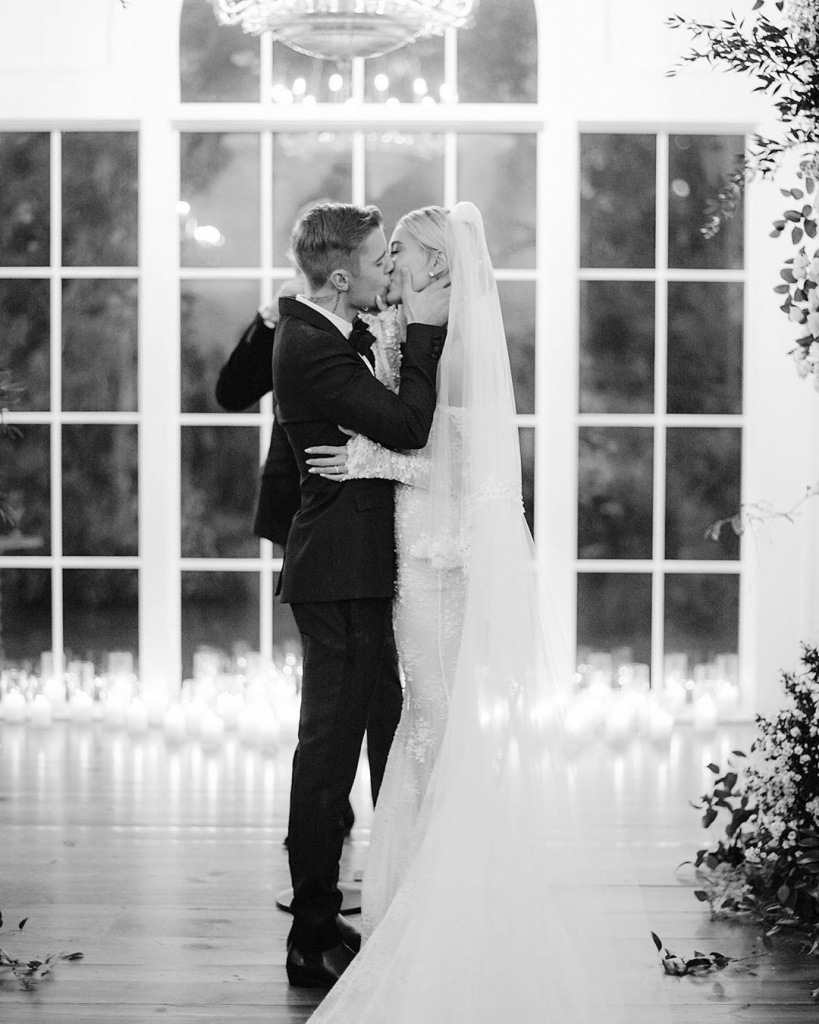 Don't miss the last dance in an empty hall, when all the guests go to their homes. How you will end your wedding shows how you will continue to walk through life together.
A Game Of Shadows
If your photographers are familiar with this style, you can ask them to do a shadow shoot. It's when your movements in front of the light source are reflected on the wall. You should be out of focus in the foreground. Such photos are very unrealistic and romantic.
Snack Table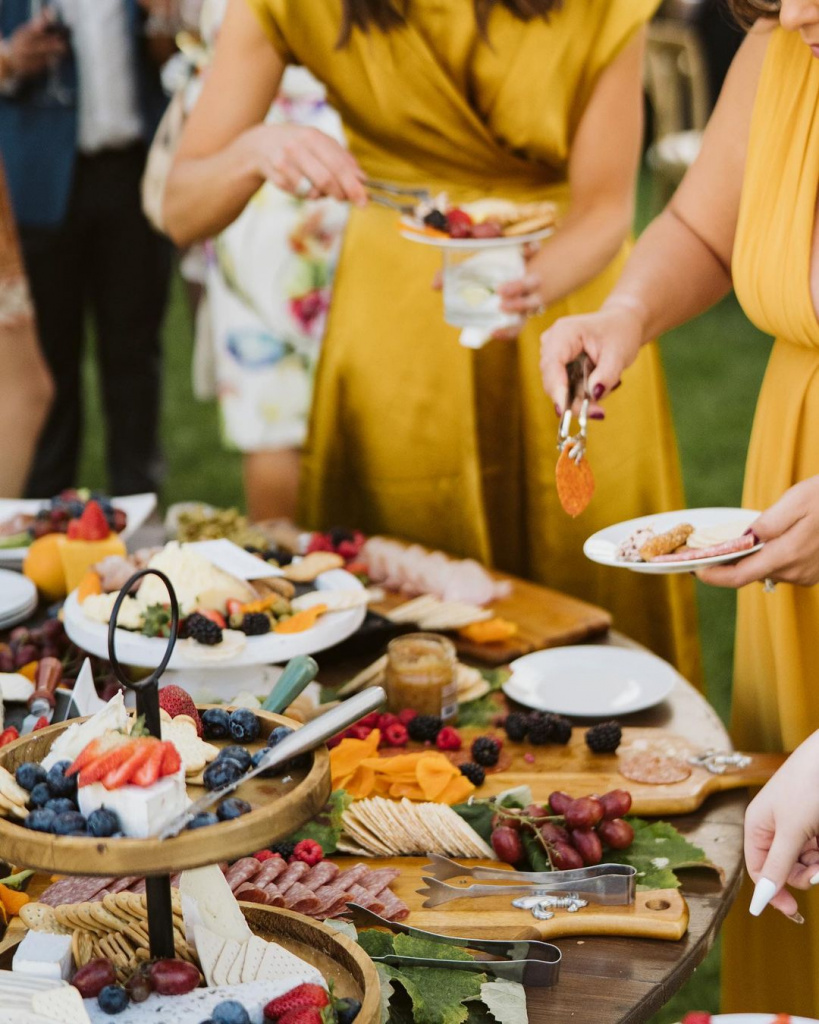 You can set the snack bars with mini hot dogs, tacos, mini burgers, salads in glass jars, skewered snacks, and much more.
Seeds In The Sitting Plan
The guests could find seeds of various flowers, berries, or greens in a paper bag with their names and place. It's such a small remembering gift.
Bell Table
If the guests have written wishes for the bride and groom on the table, they can ring the bell for their health and well-being. It is creative to take different bells so that different melodies sound.
Save these TikTok wedding tips for your event because these are completely new life hacks that will only become popular in 2023. Combine different Wedding Ideas That'll WOW Your Guests to make your event truly unique and creative.