The Ultimate Guide To The Best Wedding Vows
Publication date:

02/09/2023

Updated:

05/01/2023
Wedding vows are the most remarkable part of the event. Speaking about private matters in public is the most difficult trial for fiancées. They handle stiffness, internal barriers, and sentiments interfere. We will advise what a wedding vow should be and how to write and pronounce it without worries.
4 Steps Guide To Writing Your Own Wedding Vows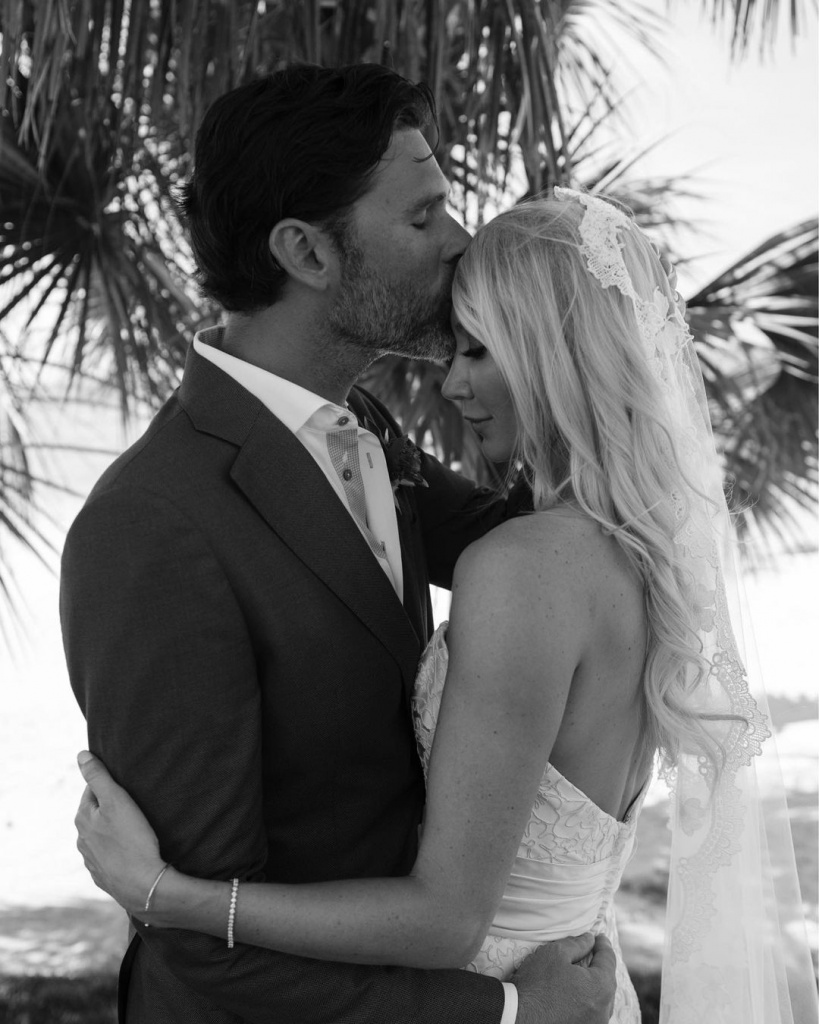 There are a few simple rules in writing promises, and some wedding toast tips, that might help you to prepare the words.
Attention to detail
You need to remember all the special moments associated with the beloved one that causes you to smile, joy, and pleasant emotions. It can be a first meeting, a failed date, a very successful date, a first kiss, a trip, or a proposal.
Confident speech
To speak confidently, you need to have a clear plan of action. Be sure to write down the plan of the oath on paper. No need to read the text or learn the words verbatim like in a poem in school. Study only the plan: the story, my promises, wishes, and unique words of love.
Personalize
You can't afford to say generic things you read out of romance books. You should mention your history, your partner's personality traits, shared memories, and shared goals. You can remove all words that would be suitable for any other relationship from your speech.
Get inspired by stories
Ask your parents or other married couples what they value most about their marriage, what they lack, and what they would change. Add to your speech these real promises to make your marriage as perfect as possible.
Your vow doesn't have to be perfect, it just has to be sincere and emotional.
How Should I Start My Wedding Vows: 6 Ideas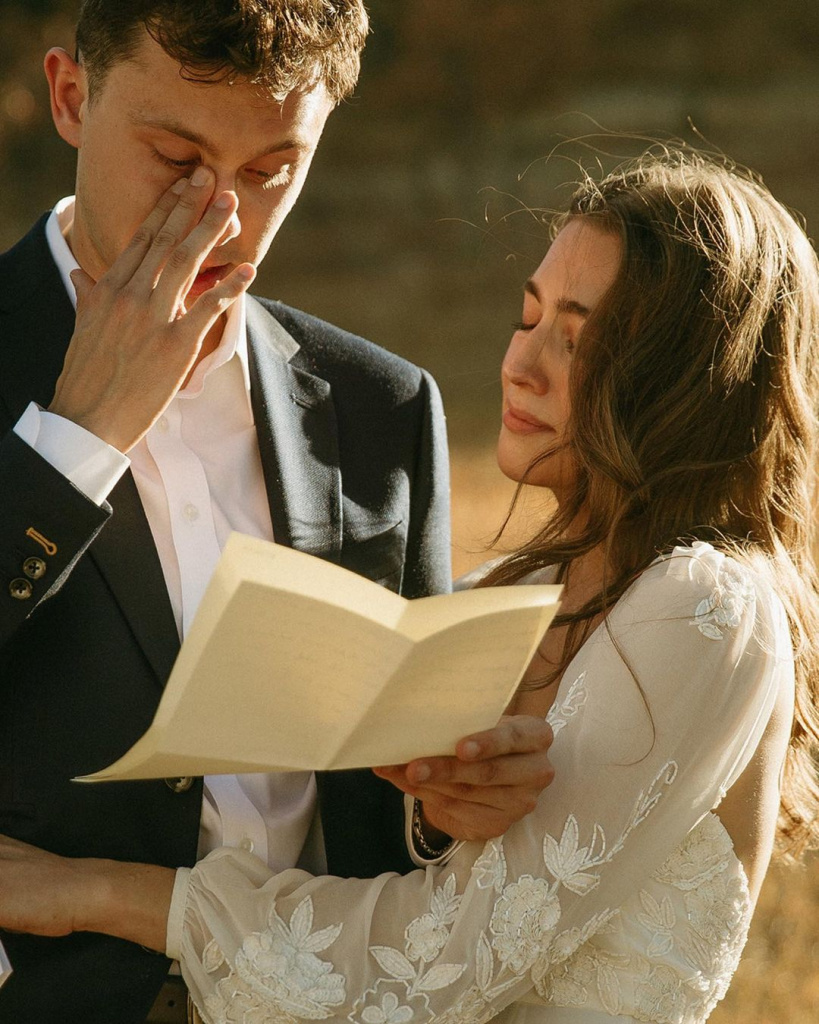 Usually, the groom is the first to say his words. It's more challenging for a first speaker because the second speaker can adjust previous text, change and improve it. The main thing you should feel when you start saying your vows is confidence. Here are some tips:
Don't invent fancy complicated literary oaths. Close up Shakespeare and say a few words yourself.
Start with love. Say how important this day is to you.
Begin the pledge with a story.
Make parallels. For example, say that your beloved always loses things, and you promise to look for them together.
Use more than ideal characteristics. Tell a few qualities that annoy you in your fiancé, but don't forget to say at the end that you also love them incredibly.
Promise what is expected of you. A woman expects protection, understanding, and care from a man. A man expects support, warmth, and comfort from a woman.
Vows should start with love and end with a confession of love. You could also find ideas in must-watch wedding movies.
10 Rules How To Say Your Own Wedding Vows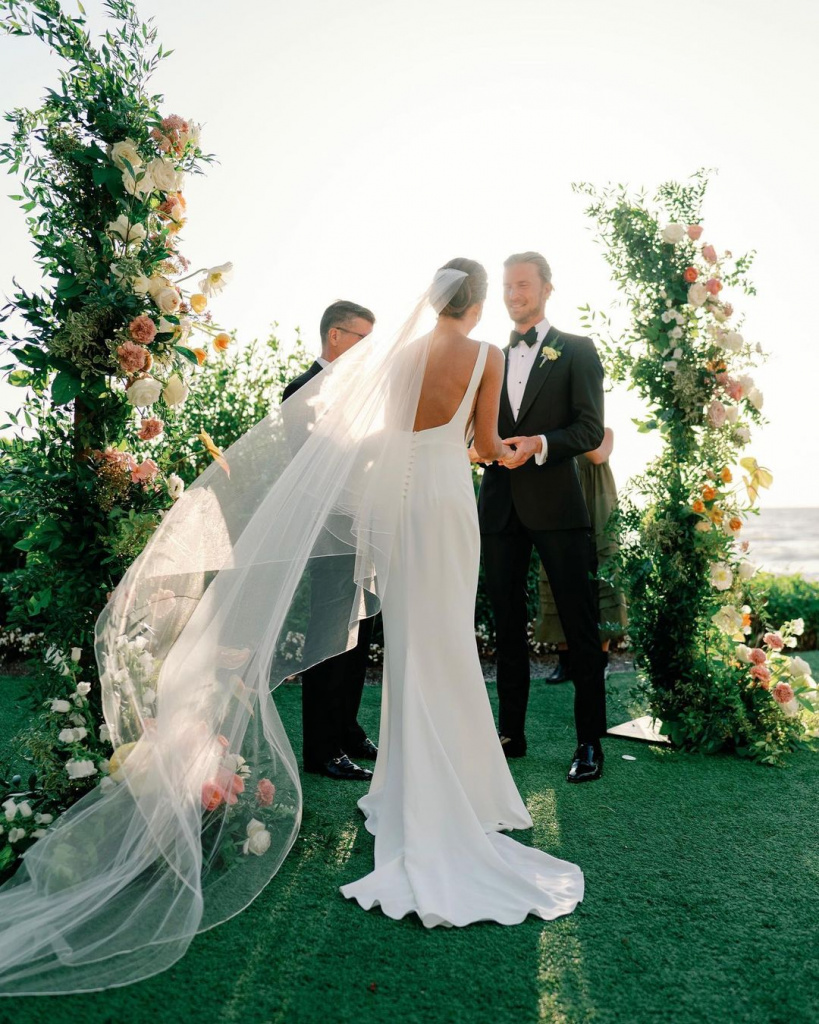 There are several indisputable rules for how to say wedding vows:
confidently;
honestly, without fabrications, lies, and exaggerations;
gently and kindly, even if you have a bass voice;
maintaining eye contact, and looking into the eyes;
holding the hand, even if you have a microphone in your other hand;
talking about love;
thanking;
adding a smile;
showing emotions;
remembering shared moments.
If you find public speaking very difficult, you can even drink a glass of wine for courage before the ceremony. The best first wedding dance songs guide might also help you find the right words.
Traditional Wedding Vows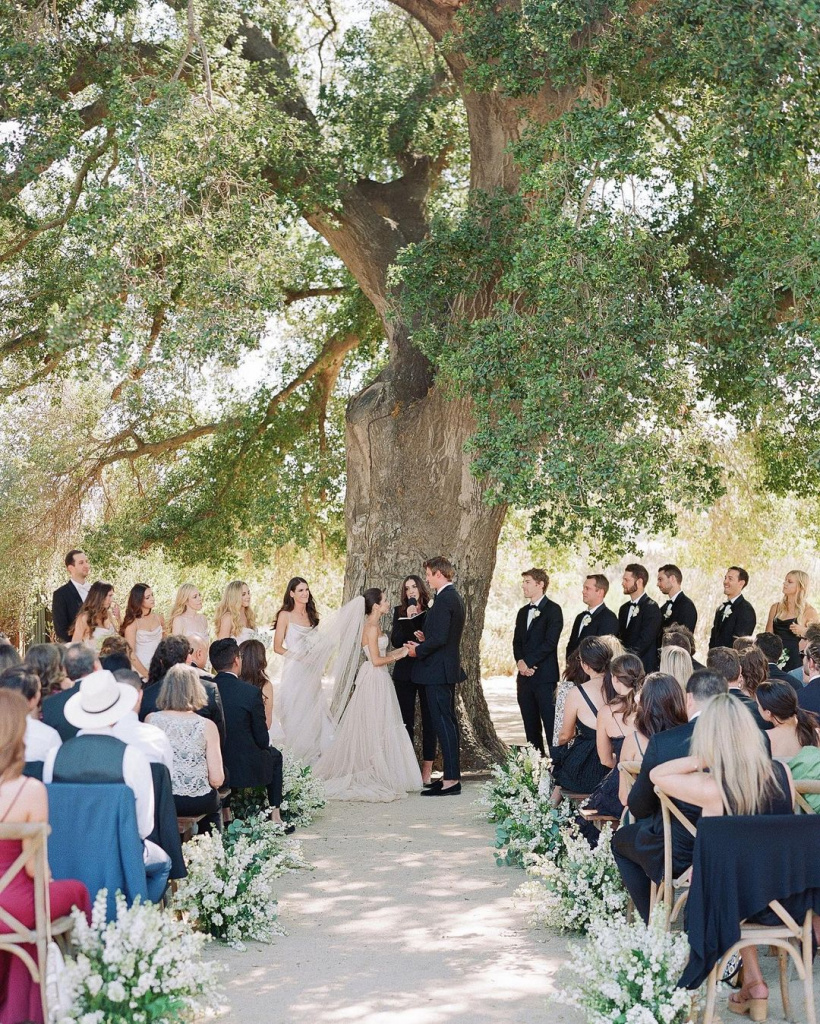 Traditional wedding vows are those we can hear in religious texts. Newlyweds pronounce them in a church, mosque, or other religious centers. Each religion has its rites of passage for marriage and contains various mandatory texts. These texts are usually short and include words about love, loyalty, and honesty.
Jewish wedding - "I am my beloved's, and my beloved is mine."
Hindu wedding - the couple makes circles around the fire with promises of mutual improvement.
Protestant wedding - traditional wedding vows to have and to hold.
Islamic wedding - the wife promises to be faithful to her husband, and the husband accepts the promise and swears to be honest and help his wife.
Methodist Church - the traditional questions of the person leading the ceremony and answer "I do." In the Baptist church, everything is very similar, but the answer sounds like "I will."
Whichever religious ceremony you choose, write your vows and say them at a particular moment of the wedding. You can do it at the unity ceremony.
The Best Wedding Vows For The Bride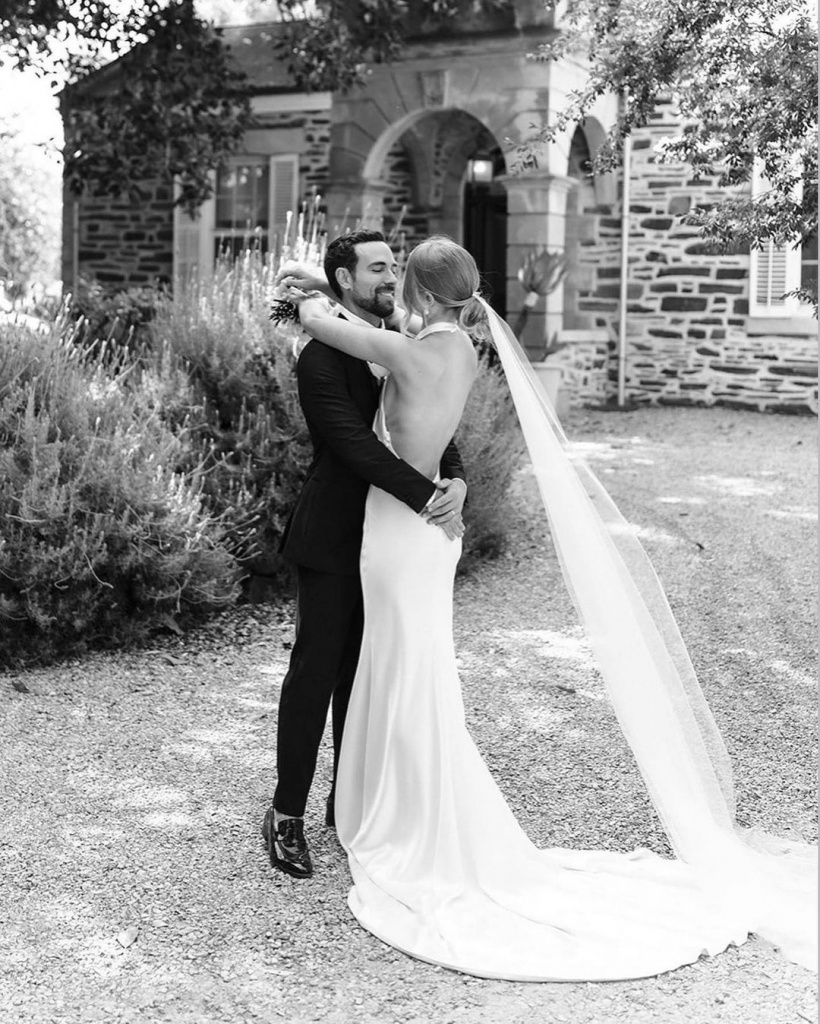 The bride's wedding vow is the quintessence of emotions and sincerity. A woman should be as frank, kind, and gentle as possible in her words.
Why him
You can successfully tell why your husband is the best in the world. Say what you feel when you are around him: confidence, reliability, faith in a successful future, and security.
Appearance
When a man talks about a woman's appearance, he is considered insincere in his intentions. However, a woman who describes her husband and the features of his appearance that she loves the most seems gentle and sweet. Pay attention to the eyes, hair color, smile, and strong shoulders.
Help
Everyone expects that it is a woman who will help with household chores. You will surprise everyone if you tell how your husband cares for you and why this mutual care is the most valuable thing in a relationship.
Eternity
Write promises that will last forever. Don't be afraid to say that you have become the best thing in each other's lives. Promise eternal love, understanding, and delicious dinners after hard work. Be sure to include something in your vows that you don't like to do but would be happy to do for your husband.
The Best Wedding Vows For Him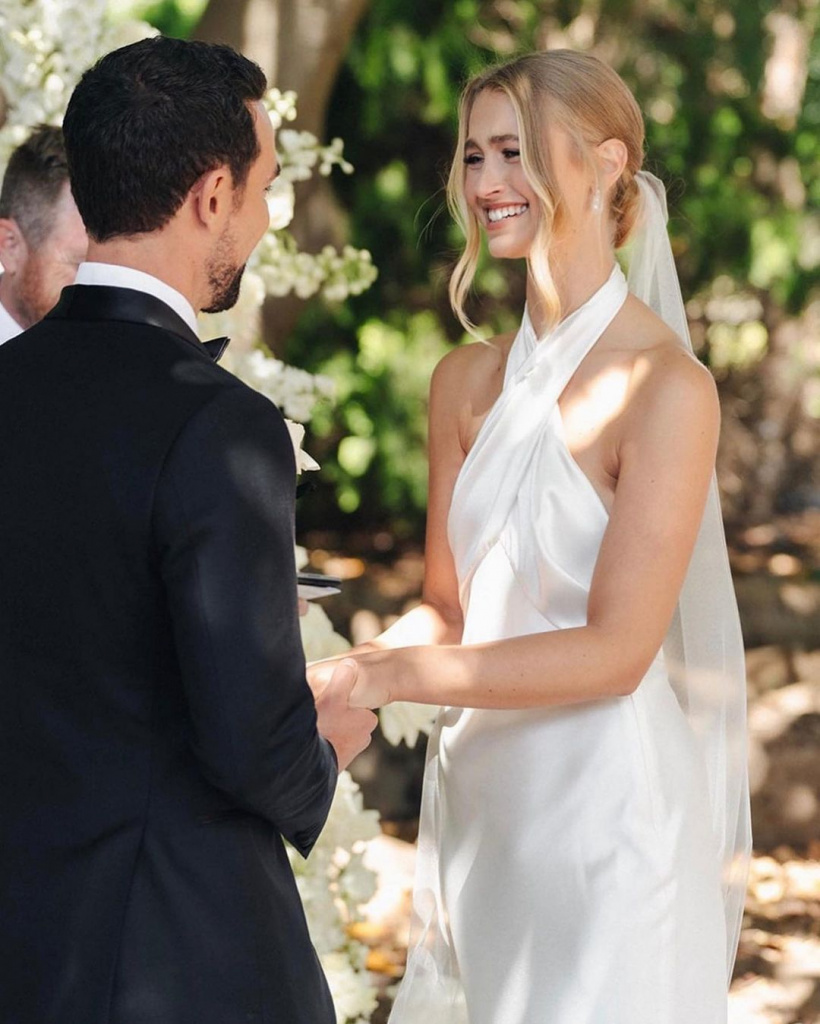 The words of the groom are always more difficult to say. Men like to do, not talk, so it's not easy for them to give so much tenderness. It will be your first phase in marriage to step over your fear and reluctance and say important words to your beloved.
Defender
Not every woman feels weak, but every woman sometimes needs to feel protected. Convince your wife with words that from today her well-being, joy, and pleasant emotions are your concern, and you will provide her with everything she needs.
A wonderful dad
It is quite acceptable for a woman to understand in advance that she will be a good mother because she often longs for this since childhood. However, men are sometimes afraid of such responsibility. Prove that you are ready to take responsibility, help raise children and love your wife more than work or hobbies.
Ambitious dreams
Include in your vows the dreams you will achieve together. It should not be only your dreams like a new car or a higher salary. These should be joint family goals that you decide to achieve together. Show the readiness to be next to every minute throughout life.
Tender love
Add as much tenderness to the toast as possible, even if you don't look tender at all. Use caressing words and touches to tell how important your wife's emotions and experiences are to you. Focus on the caress and thank her for the care she gives you.
19 Best Wedding Vow Lines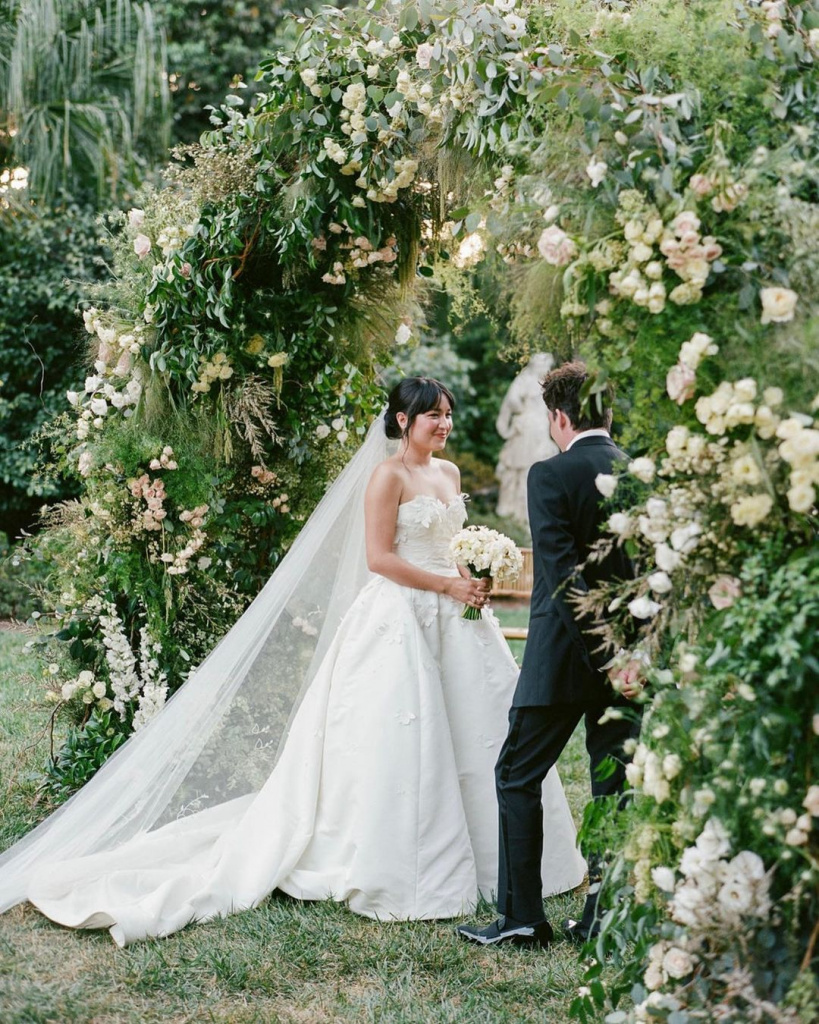 Your love and devotion gave me a zest for life.
You changed my life. Now I want to achieve success for us and our future.
You make me a better employee, a better son, a better friend, and a better person.
Your support inspires me, and I believe I can achieve anything because you are by my side.
I want us to have children because there is nothing more beautiful in the world than you. It would be great if there were even more of you.
I dream that you have everything you want, and I will do everything for it.
Your kisses are the most eternal pleasure on the planet. Even if climate disaster strikes, your love will keep me alive.
Thank you for making our home cozy and warm and for buying decor, towels, and holders that I would never have thought of in my life.
You are my rock and my security, and even in the darkest parts of New York I am safe with you, and I am not afraid of anything.
Before we met, I was only afraid of spiders. Now I have only one fear - losing you.
Even before makeup and brushing your teeth, you are already the most beautiful woman on the whole planet.
We like to watch movies together on weekends. I promise to let you choose romantic comedies, even if I don't like watching them.
I swear you will never have a reason to doubt my loyalty or devotion because you are the center of my universe.
You brought me to a new level of awareness of values. Now family is the most important thing to me.
I believe in eternal love because I know that you are on earth.
No one in the world loves me more than you. There is only one exception - my love for you.
Eternity will seem like an instant if you are near.
I promise to open jars, so you don't cut your finger.
I promise to protect you, even when there are no threats around.
The bride and groom vows are the most touching moments at the wedding! Don't throw them out of the script, no matter how difficult it is. Find good words about love for the most precious people in the world!
Also you can watch the portfolios of photographers and planners and find some additional inspiration for your wedding!