More Than 40 Bachelor Party Ideas
A bachelor party is an integral part of preparing for the wedding. It's a kind of farewell to bachelor life and youthful tricks. Of course, even after the wedding, you can gather for a beer with buddies, but a bachelor party happens only once in a lifetime. Three factors you'll need for creating bachelor party ideas for a large group: the company of close friends, fun, and drinks. Although, after all, alcohol-free parties can be a lot of fun. We will consider various options in the article.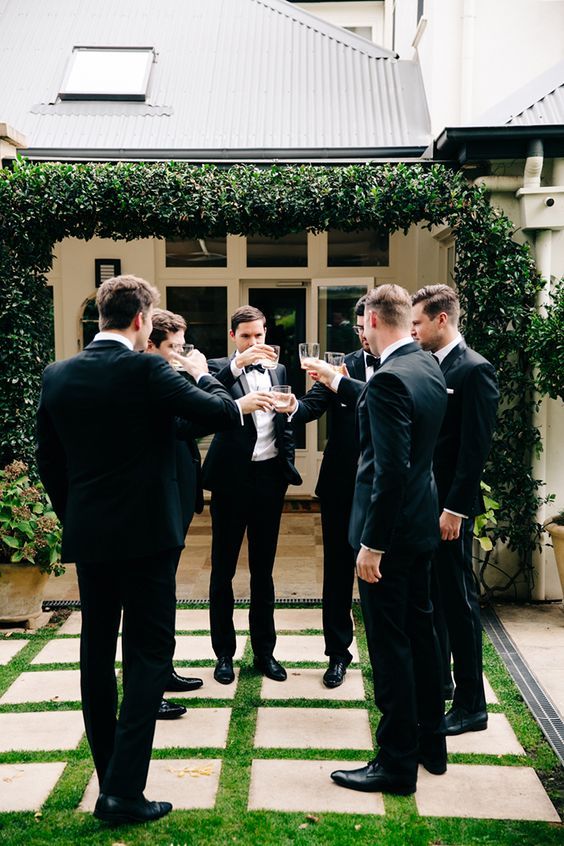 Bachelor Party Location Ideas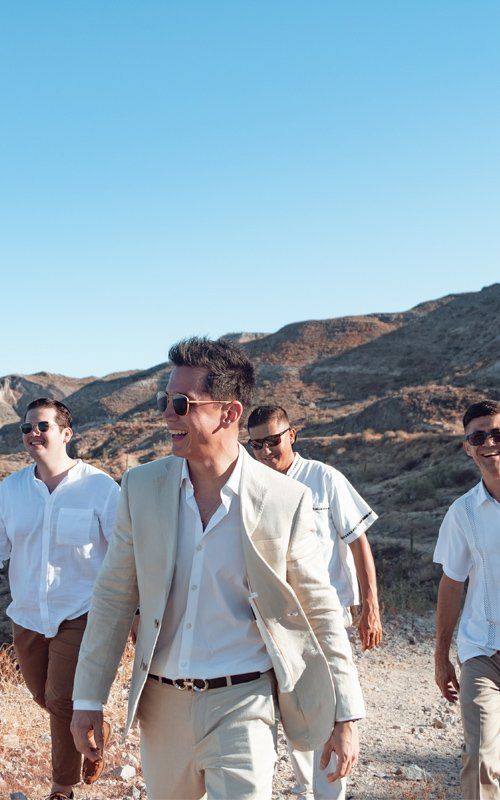 Such a party involves at least one overnight stay with friends, so firstly you need to find a place to stay. Rental agencies sometimes state that they don't accept renters for bachelor parties, so check this condition. When choosing the house, start with the number of friends and the time you plan to spend there. If you plan many activities and you only overnight in the house, it's wise to select a cheaper option. If you need a place just for entertainment in a good atmosphere, you should find a location with a large living room, sauna, or swimming pool.
10 Local Bachelor Party Ideas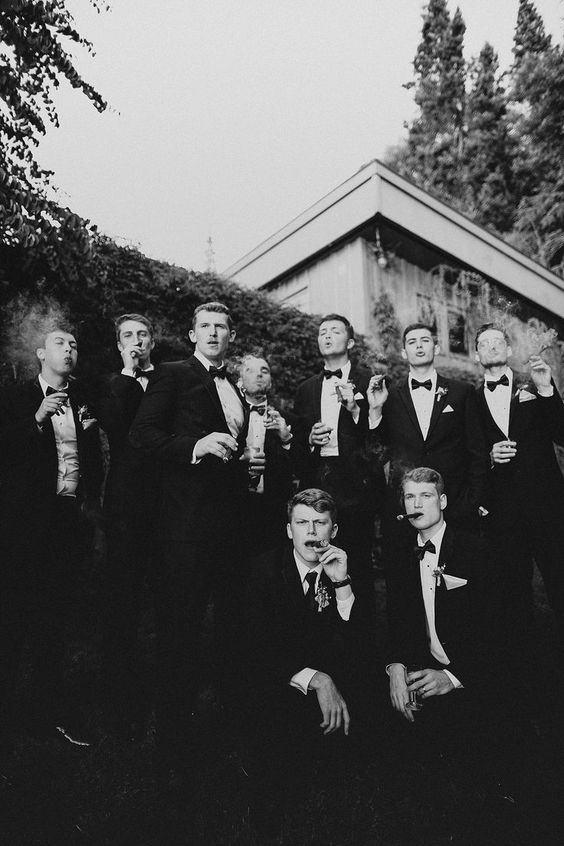 If you don't plan to leave your hometown, consider the following entertainment options:
Local Bars Tour
Visit old favorites, and be sure to find a few new ones. To complete the program, you need to drink a glass of beer at least in 5–7 spots.
Backyard Barbecue
If one of your friends has a free house, use this opportunity. Plan a barbecue, menu, drinks, and entertainment for two days, and relax.
Nightclub
Someone considers this idea banal, but in 90% of cases, a bachelor party ends with dancing in a nightclub. It is fun and helps you remove alcohol from the body faster.
Old House Rental
Rent an old house near your hometown and spend the weekend there. You can go hunting if it is hunting season, and you have a permission, or you can rent ATVs and do plenty of off-roading.
Car Quest
If all the guys in your company have cars, you can arrange a car quest. It is safe! Prepare an entertainment city map and play the role of the taxi driver while the groom goes through the tasks and obstacles you have created.
Sauna And Swimming Pool
Rent a place with a sauna, hot tub, or pool. It's a perfect opportunity to relax your muscles and have a rest.
Escape Room
When mentioning adventure games and quests, one cannot fail to include such popular joy as the escape room. Their thematic spectrum is very wide. You can select a topic of interest to the groom: historical, scientific, action, art, horror, or others.
Paintball
This game will give you an incredible adrenaline rush. You can pick a closed or open location for the paint war. For those looking for the most realistic sensations, airsoft is suitable. Airsoft balls are copies of combat cartridges.
Gamer Night
If your company prefers playing computer games, a good idea for a bachelor party is to spend the evening in your favorite gaming environment, competing over the network. Good music, snacks, and drinks can complement a gamer bachelor's evening.
Master Class
Anyone who thinks that master classes are amusement for girls is very mistaken! A master class in shooting or wrestling is perfect for the groom at his bachelor party. It's never too late to learn something new!
These and other options can become the main enjoyment or part of the plan. You can always combine a few ideas or at least end a fun day with an entertaining drink in the evening.
10 Bachelor Party Ideas for Outdoors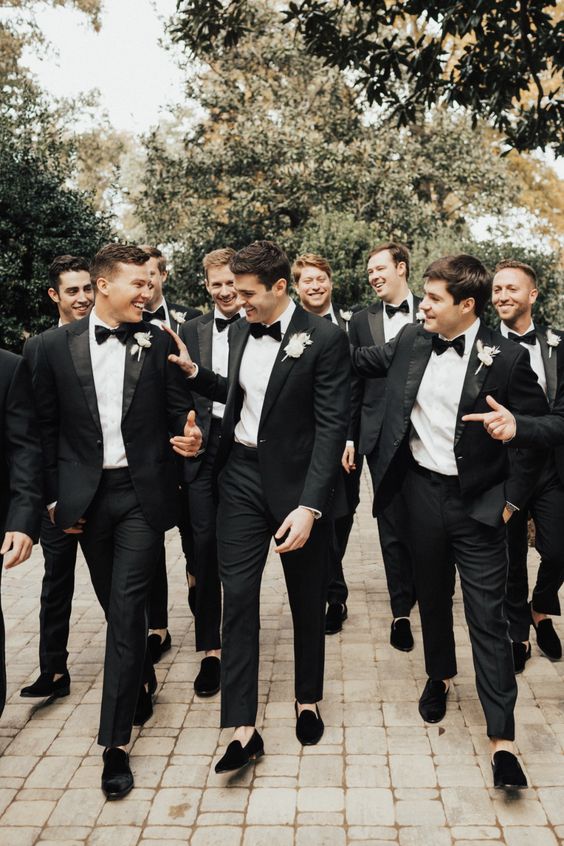 You can find even more entertainment ideas outdoors. They can be combined with camping, staying overnight in a hotel, or renting a house. Don't forget to buy food and games to play when you come back from your outdoor activities.
Fishing
Find the nearest water body where you can fish, rent fishing rods and boats and bring tents. It's very calm, but many people will find a thrill in it.
Extreme Flights
Find a company in the neighborhood that is engaged in various sports. Usually, they provide a plane flight, skydiving, hang gliding, bungee jumping, or something equally interesting. The groom will remember this experience for a long time.
Go-Kart Racing
Cars are another favorite male pastime. A company that loves the spirit of competition, fun, and speed will love a couple's go-kart party. Choose unlimited riding and enjoy the rides to the fullest!
Climbing With Camping
A real men's challenge is climbing a mountain. Take touristic gas burners, tents, and sleeping bags, and conquer the mountain! Choose the season wisely because this attraction can be dangerous in winter.
Rafting On A Mountain River
Depending on your training, you can choose to raft in an inflatable boat or rafting in two-person kayaks. It will be a little extreme and a lot of fun.
Bicycle Races
You can make a preliminary route with puzzles, divide into teams and start from the same place. Rent bikes or scooters and move around the city or the countryside in search of fun!
Skiing
This idea is perfect for winter. Choose a weekend and go skiing with friends, but don't forget about an evening in spa, which will complete the bliss.
Coast Fun
If you live near the ocean coast, you are in luck. Rent a house on the shore, and order water activities such as water skiing or surfing, diving, and swimming.
State Trip
Google the best places in your state or several neighboring states, find a bus or a few cars, and go on a short, memorable trip to the best locations, restaurants, and bars!
Festival
Choose any music festival according to your budget. It doesn't have to be Burning Man, although that would certainly be memorable. The Festival might take a little more than two days.
You can use these twenty ideas with almost any purse. If the budget is limited, make a surprise activity gift only for the groom, and drink together in the evening. It would be better to rent a house and invent dozens of fun games to play in it. 
10 Cheap Bachelor Party Ideas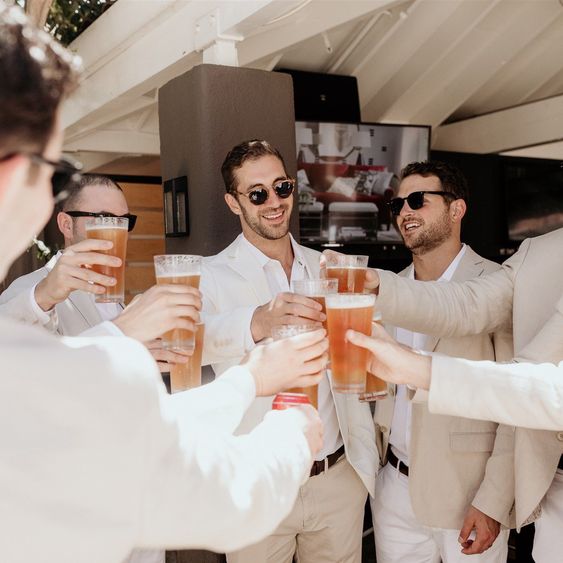 Amusing and inexpensive ideas for a bachelor party include high-quality preparation, joint rental of housing, and a large amount of alcohol if you like.
Competitions
You can divide into groups or, if there are no more than seven people, draw even a separate table. Try to find a large piece of paper with markers or a chalkboard to write down different results.
Beer Pong.
Flip Cup.
Dizzy Bat.
Water Balloon Toss.
Shot Gun Contest.
Alcohol Roulette with miniatures.
True or False for drinking.
Never Have I Ever.
Tag Game in the backyard.
Quiz with questions about the bride.
Remember, the wrong answer means drink!
Joint Bachelor Party Ideas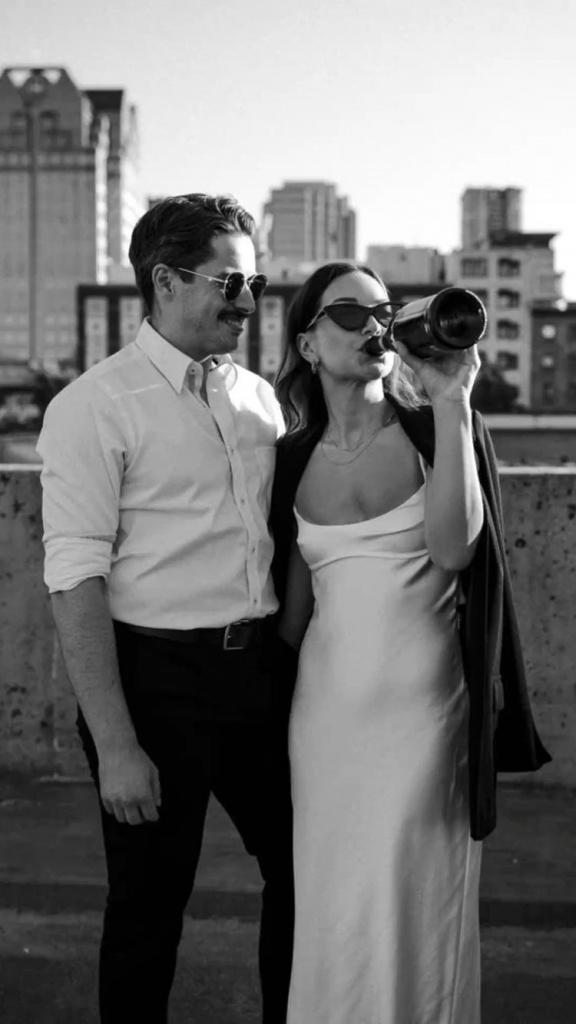 A good idea to save money is to spend a bachelor and bachelorette party together. You can rent nearby cottages at some vacation resort and have contests between the bride and groom teams. All the competitions we talked about above will be relevant if divided into girls' and boys' teams. However, it is necessary to make the games more or less equal in terms of opportunities. It is obvious that in contests where you have to show muscle strength or endurance after drinking alcohol, men will win. In turn, we can say that men won't be able to pass the quiz competition about the bride's personal questions.
At such parties, you can make joint gifts. For example, the groom can give his friends alcohol, cigars, ties in the wedding colors, or other themed gifts. The bride can give sweets or make-up devices to her friends.
10 Bachelor Party Destination Ideas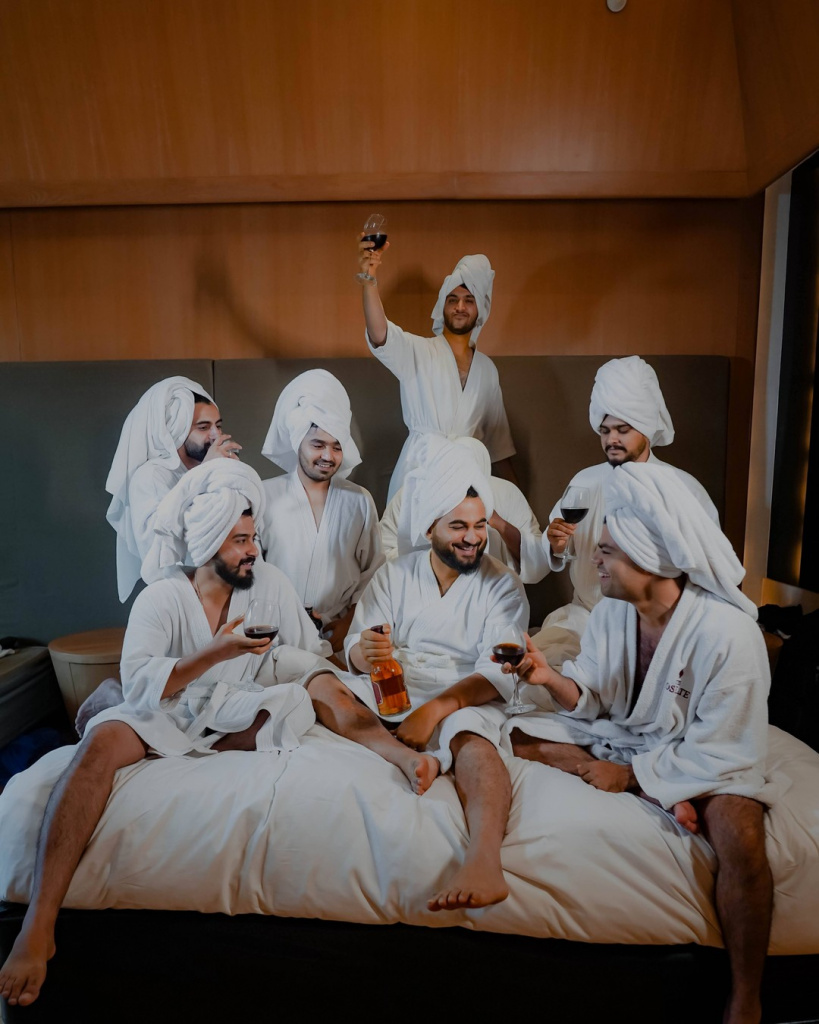 We have already spoken about all the natural places and locations perfect for celebrating such a party. However, where exactly should you go in the US if you want to have fun? We specially divided the list by interests:
| | |
| --- | --- |
| For those who want to get drunk | For nature lovers |
| Las Vegas Casino | Fresno, Yosemite National Park |
| New York Parties | Yellowstone |
| LA, Hollywood | California, Sierra Nevada Mountains |
| Florida Beaches Nightlife | Utah National Parks, Zion Lounge |
| New Orleans | Montana, Glacier National Park |
You can choose your favorite park for camping or the bright lights of a big city. Just try to find what the groom will like best. Respect his preferences because you are doing this for him.
Besides drinking ideas, there are many more. In particular, board games with questions are popular. You can order unique shirt prints or wear T-shirts in the same colors so that later you can see fun photos and remember all the things that alcohol blurred you. Have fun!