Wedding Budget: Ways To Save Money
Hey there! We've heard you're gearing up for the big day! Congrats! We bet you're already feeling the weight of that pesky wedding budget on your shoulders. Yeah we know, that's why we're here to help! Wedding budgets can turn even the most serene lovebirds into anxiety-ridden budget hawks. But why is planning a budget so stressful for couples, you may ask? Well, let's dive into that before we reveal some clever ways to save money, all while sprinkling in a pinch of humor to keep your spirits high.
First off, let's address the elephant in the room: weddings can be expensive. Like, "I might need to sell a kidney" expensive. Between the venue, flowers, food, drinks, and that perfect dress, it's easy to see why couples get overwhelmed. Plus, everyone has an opinion on what the "perfect" wedding should look like, and that can create a whirlwind of expectations and, let's be honest, a wee bit of pressure.
But fear not, budget-battling lovebirds! In this article, we'll explore some wallet-friendly ways to make your dream wedding a reality, without breaking the bank!
Average Wedding Budget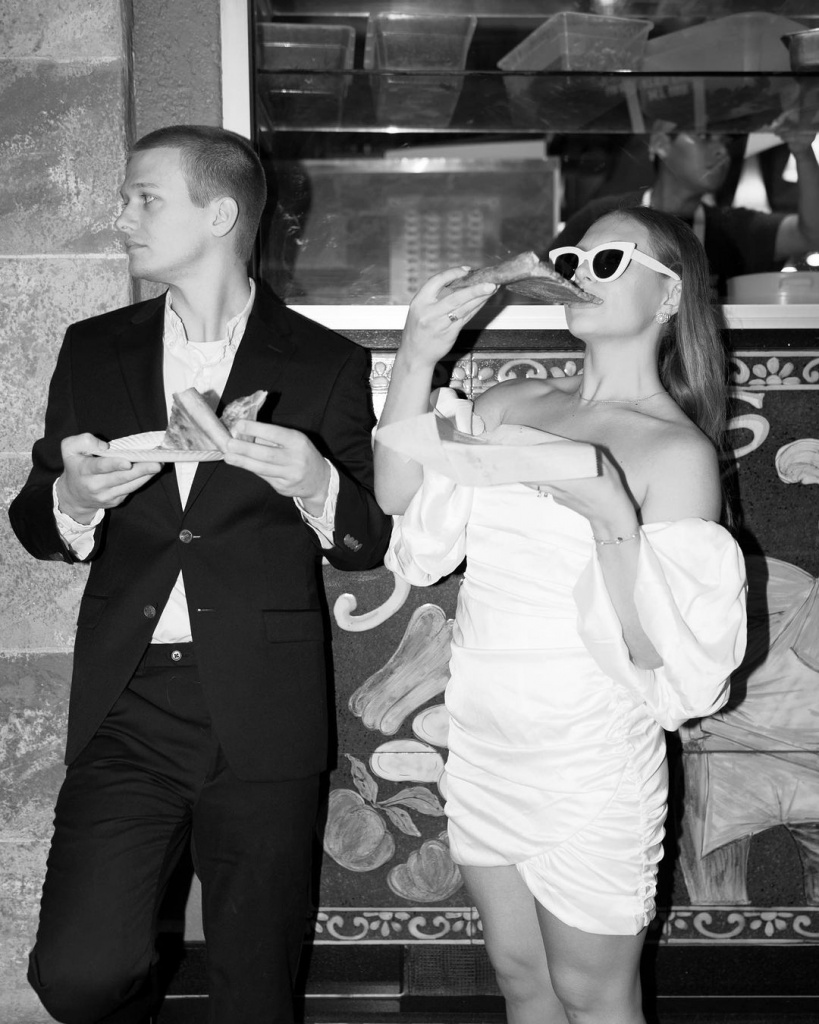 Let's talk about that magical (and potentially wallet-draining) number: the average wedding budget. We're here to dish out the details based on the research.
Before the global pandemic hit in 2020, the average wedding cost in the United States was about $33,900. "Oh my, that's quite a pretty penny," you might be thinking. But hold onto your veils and bow ties, because the pandemic changed the game.
With the advent of COVID-19, couples everywhere were embracing smaller, more intimate weddings, affectionately dubbed "micro-weddings." As a result, the average wedding cost in the United States dropped to around $22,500 in 2021. Not too shabby, right? It seems that love in the time of a pandemic had its silver linings (and a more budget-friendly price tag)! As time flies, numbers began to change and now the typical wedding budget is said to be around $30,000.
Remember that these numbers are only averages, and your wedding budget should reflect what works best for you and your partner. Whether you're planning a cozy backyard ceremony or an extravagant ballroom soiree, the most important thing is to celebrate your love in a way that feels true to your hearts. And hey, if you can score a discount on those monogrammed napkins, even better!
Wedding Budget Breakdown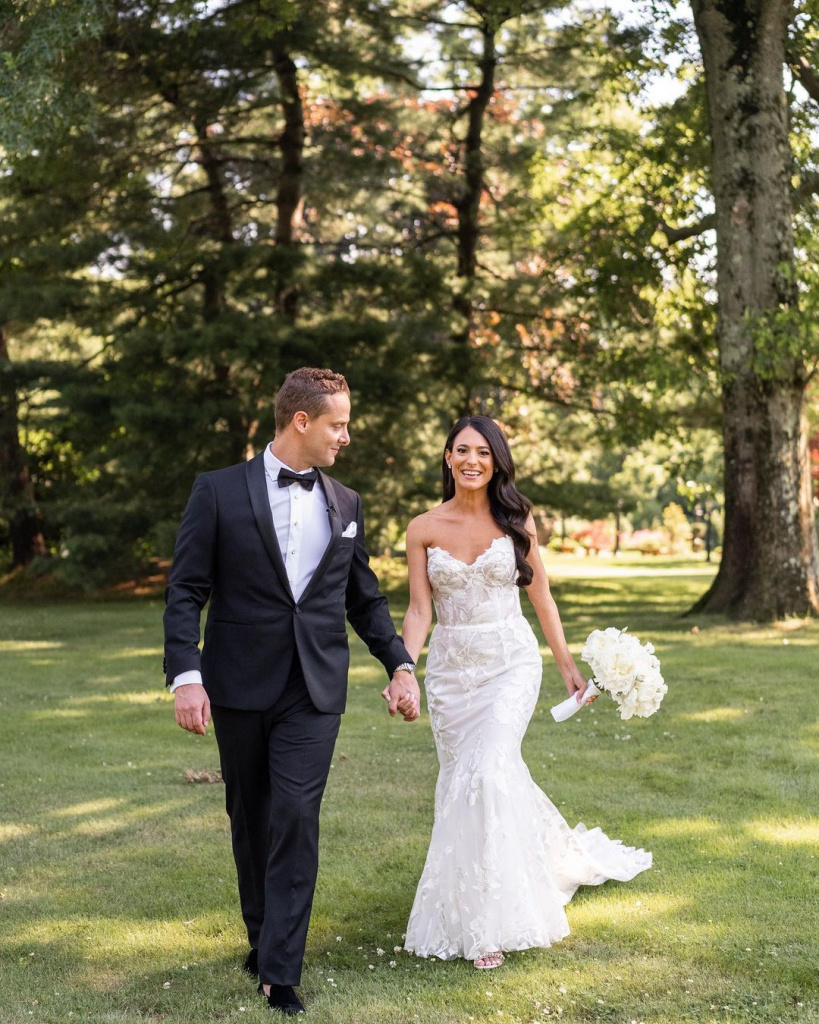 Ready to jump into the wild world of wedding budget breakdowns? Well, buckle up, because we're about to embark on a thrilling journey through the land of love, expenses, and occasional humor. Our mission? To help you create a wedding cost breakdown that's as fabulous and unique as your upcoming nuptials.
Step 1: Determine your total budget
Before we start allocating funds to various wedding expenses, sit down with your partner and have "the talk". Discuss how much you're willing and able to spend on your big day. This will be your guiding star as we venture forth into the budgeting realm. Remember, it's not the size of the budget that counts, but the love behind it!
Step 2: Create your budget categories
Now that you've got your total budget, it's time to break it down into categories. The most common categories include venue, catering, photography, attire, flowers, entertainment, invitations, and miscellaneous expenses (think favors, transportation, and that life-sized ice sculpture of your dog). Feel free to customize these categories to fit your unique wedding vision.
Step 3: Allocate percentages to each category
This is where the fun begins! Well, sort of. To create your budget breakdown, you'll need to allocate a percentage of your total budget to each category. Here's a general guideline to get you started:
Venue: 40%
Catering: 20%
Photography & Videography: 10%
Attire: 5%
Flowers: 5%
Entertainment: 5%
Invitations & Stationery: 3%
Miscellaneous: 12%
Keep in mind that these percentages are not set in stone, and you can adjust them to prioritize what's most important to you and your partner. Are you both foodies? Allocate more to catering. Is dancing the night away a must? Pump up the entertainment budget. It's all about creating a budget that works for you!
Step 4: Crunch the numbers
It's time to dust off that calculator and do some math! Multiply your total budget by the percentage allocated to each category to determine how much you can spend in each area. For example, if your total budget is $25,000, you'll have $10,000 for the venue (40%), $5,000 for catering (20%), and so on.
Step 5: Track your expenses
As you begin booking vendors and making purchases, keep a detailed record of your expenses. Tracking your spending will help you stay within your budget and avoid any nasty surprises when the bills come rolling in. After all, nobody wants a post-wedding financial hangover!
And there you have it! A wedding budget breakdown to guide you through the planning process. Remember, the key is to prioritize what matters most to you and your partner. With a little creativity and flexibility, you can create a wedding on a budget that'll end up being the true reflection of your love.
How To Determine What's The Most Important When Allocating The Wedding Budget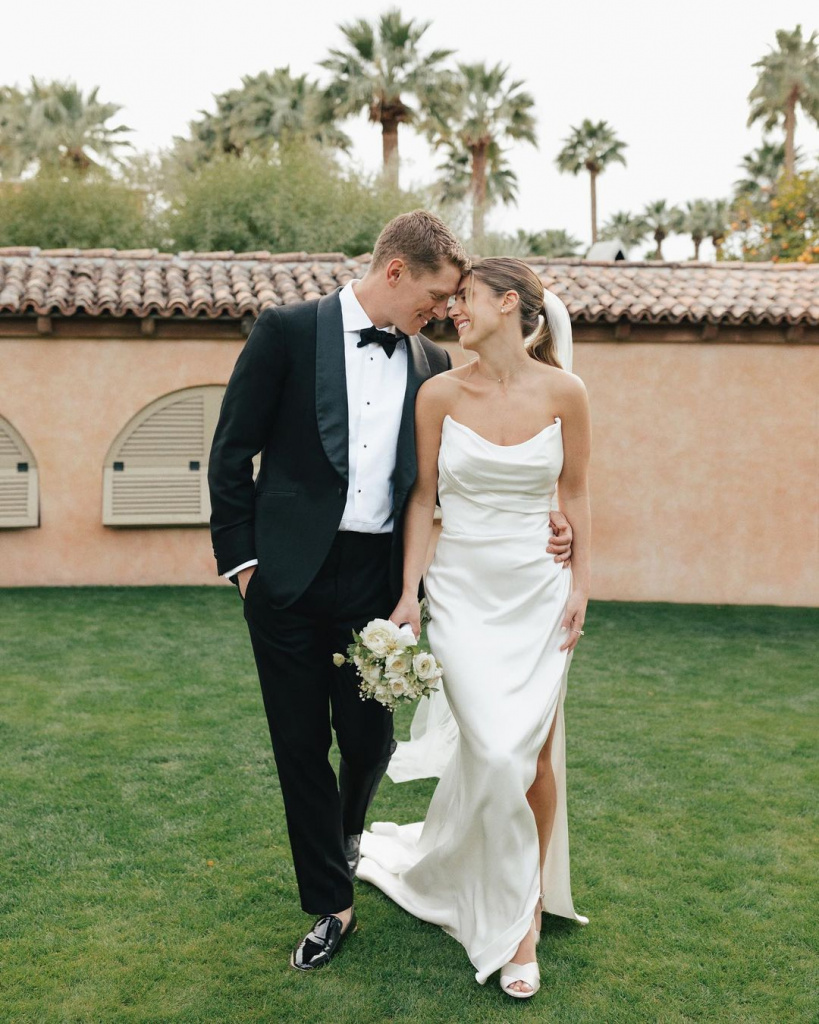 That can be a bit of a puzzle. Let's try to sort through the priorities so you can create a celebration that's both fabulous and financially savvy. Here we have some tips for figuring out what truly matters when it comes to your wedding expenses.
Reflect on your values
Sit down with your partner and have an open conversation about what aspects of your wedding are most meaningful to both of you. Perhaps it's having a stunning venue, serving unforgettable food, or having a live band that keeps the dance floor packed. Remember, there's no right or wrong answer - only what's important to you as a couple.
Consider your guests' experience
While it's essential to prioritize your own desires, it's also important to think about the experience you want to create for your guests. After all, they're an integral part of your celebration! Consider what elements will make your wedding enjoyable and memorable for everyone in attendance.
Identify your non-negotiables
What are the elements of your wedding that you absolutely can't imagine going without? Maybe it's a specific type of flower, a family tradition, or a certain photographer you've always admired. Make a list of these non-negotiables and ensure you allocate enough budget to cover them.
Think long-term
As you allocate your wedding budget, consider which aspects of your big day will have lasting value. For example, investing in high-quality photography and videography can provide you with cherished memories for years to come, while that extravagant dessert bar might be forgotten after the sugar high wears off.
Be realistic about your budget
It's important to strike a balance between your wedding dreams and your financial reality. As you allocate your budget, be mindful of your financial limits and avoid overextending yourselves. Remember, starting your married life on solid financial footing is just as important as having a beautiful celebration.
Seek input from trusted sources
If you're feeling stuck, reach out to friends or family members who have planned weddings themselves or have experience in the industry. They may be able to offer valuable insights and guidance on what elements are worth prioritizing in your budget.
By focusing on what truly matters to both you and your partner, you'll be better equipped to allocate your wedding budget in a way that reflects your unique love story.
Can You Plan A Wedding On A $10,000 Wedding Budget?
A fabulous wedding on a $10,000 budget is absolutely achievable with some creativity and strategic planning. Here's a wedding budget sample that'll help you make your dream wedding a reality without draining your wallet:
Total Budget: $10,000
Venue (35%): $3,500
Consider an off-peak season or weekday wedding to snag a beautiful venue at a lower cost. Alternatively, look into renting a public park, a friend's backyard, or a community center to save on costs.
Catering (25%): $2,500
Opt for a buffet or family-style meal instead of a plated dinner, and consider keeping the menu simple with crowd-pleasing dishes. Another option is to hire a food truck or caterer that offers delicious but affordable options.
Photography (10%): $1,000
Search for talented up-and-coming photographers who might offer lower rates as they build their portfolios. You could also consider asking a friend or family member with a good eye for photography to capture your special day.
Attire (5%): $500
Look for sample sales or gently used wedding attire, or consider renting your wedding dress and tuxedo. Many brides also find beautiful, non-traditional wedding dresses at a fraction of the cost in department stores or online retailers.
Flowers & Decor (5%): $500
Choose in-season flowers and opt for a minimalist approach to decorations. Use more greenery or non-floral elements like candles or lanterns. Get crafty with DIY projects or ask talented friends and family members to help with decor.
Entertainment (5%): $500
Create a playlist and use a sound system or a friend's DJ equipment instead of hiring a professional DJ or band. Alternatively, you could hire a local band or a student group from a nearby music school for a lower rate.
Invitations & Stationery (2.5%): $250
Design your own invitations using online design tools, or purchase customizable templates from a website like Etsy. Opt for digital invitations, or print your own and hand-deliver or mail them to save on postage.
Cake & Desserts (2.5%): $250
Order a small display cake for cutting and serve sheet cakes or cupcakes to your guests. Another option is to make your own dessert table with homemade treats or ask family and friends to contribute their favorite sweets.
Miscellaneous (10%): $1,000
This includes items like wedding favors, transportation, and any additional costs that may arise. To save on favors, consider a DIY option or something meaningful but inexpensive. For transportation, think about renting a more affordable vehicle or asking a friend with a nice car to help out.
Common Mistakes To Avoid When Creating Your Wedding Budget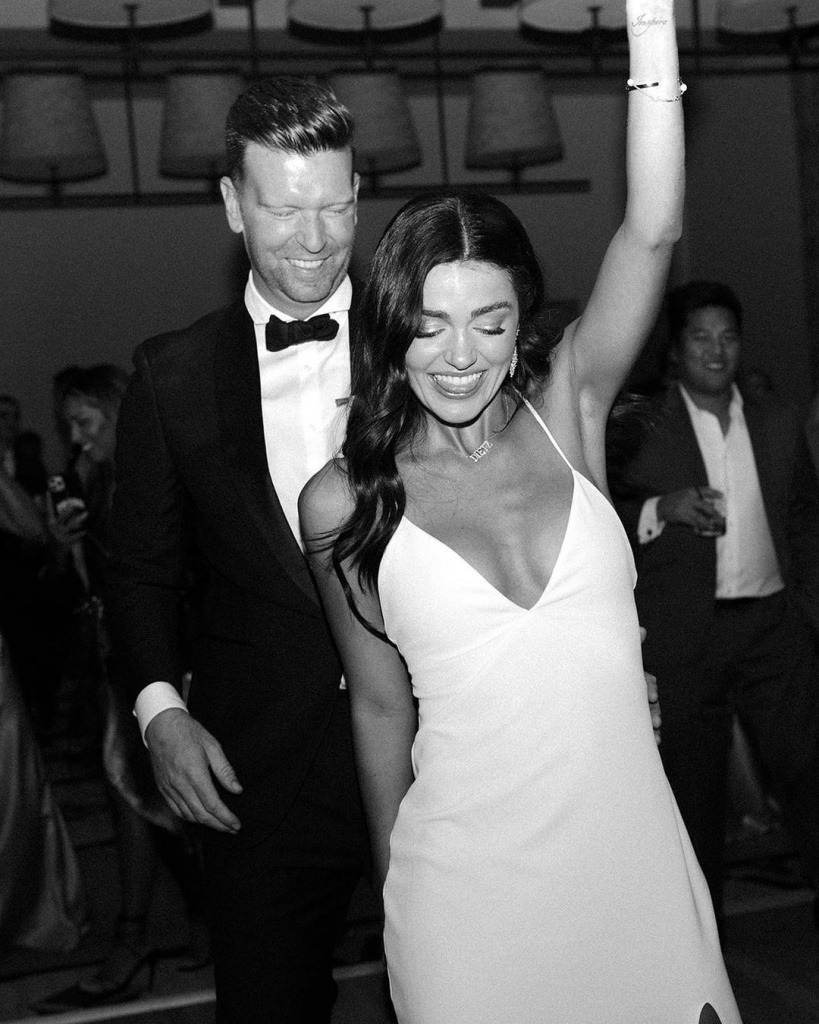 When creating your wedding budget, it's important to avoid some common pitfalls to ensure a smooth and stress-free planning process. Let's take a look at some typical mistakes to avoid as you craft your perfect wedding budget:
Forgetting to factor in hidden costs: Be mindful of additional fees like service charges, taxes, and tips that can add up quickly. Make sure to ask vendors about any extra costs that may not be included in their initial quote.
Overlooking the little things: Small expenses like postage for invitations, marriage license fees, and wedding party gifts can add up. Make sure to account for these smaller items in your budget to avoid surprises.
Failing to prioritize: Before diving into your budget, it's crucial to determine what aspects of your wedding are most important to you and your partner. This will help you allocate funds accordingly and avoid overspending on less important items.
Being swayed by trends: While it's fun to incorporate trendy elements into your wedding, don't let fleeting fads drive your budget decisions. Focus on what is genuinely meaningful to you and your partner.
Not having a contingency fund: Unexpected expenses can pop up during the planning process. Set aside a small portion of your budget (around 5%) as a buffer for unforeseen costs or last-minute changes.
Ignoring the guest list: Your guest count greatly impacts your overall budget, especially when it comes to catering and venue costs. Make sure to finalize your guest list early on and adjust your budget accordingly.
Relying too heavily on DIY: While DIY projects can save you money, they also require time and effort. Be realistic about your abilities and available time before committing to a long list of do-it-yourself tasks.
Neglecting to track spending: It's essential to keep a detailed record of all your wedding expenses. This will help you stay within your budget and make any necessary adjustments as you go along.
Not discussing finances openly with your partner: Communication is key when it comes to planning your wedding budget. Make sure you and your partner are on the same page about spending priorities and limitations.
By steering clear of these common mistakes, you'll be well on your way to creating a wedding budget that ensures a memorable celebration without unnecessary stress. Happy planning!