24 Bachelorette Party Game Ideas
Publication date:

05/04/2023

Updated:

27/04/2023
Hey there! So, there's no surefire way to throw the most epic bachelorette party ever, right? Whether you and your squad are off to the sun-kissed beaches of the Hamptons or hitting the bustling Broadway bars in Nashville, it's all about the fab company you're with. But hey, a few games won't hurt, either! To plan a wildly entertaining pre-wedding fiesta, why not add a couple of bachelorette party games for some hilarious pre-games or cozy nights at your Airbnb or hotel suite?
Now, apart from splurging on those oh-so-cute bachelorette party decorations, photo booth props, favors, and matching merch or keepsakes, games are another fantastic way to spice up your celebration. They help bridesmaids and close pals bond while showering the bride-to-be with love. So, we've got you covered with 26 awesome bachelorette game ideas right below, from card packs you can snag online to easy-peasy DIY activities you can pull off wherever the party's happening. Let the good times roll!
Fun Bachelorette Party Games You Can Buy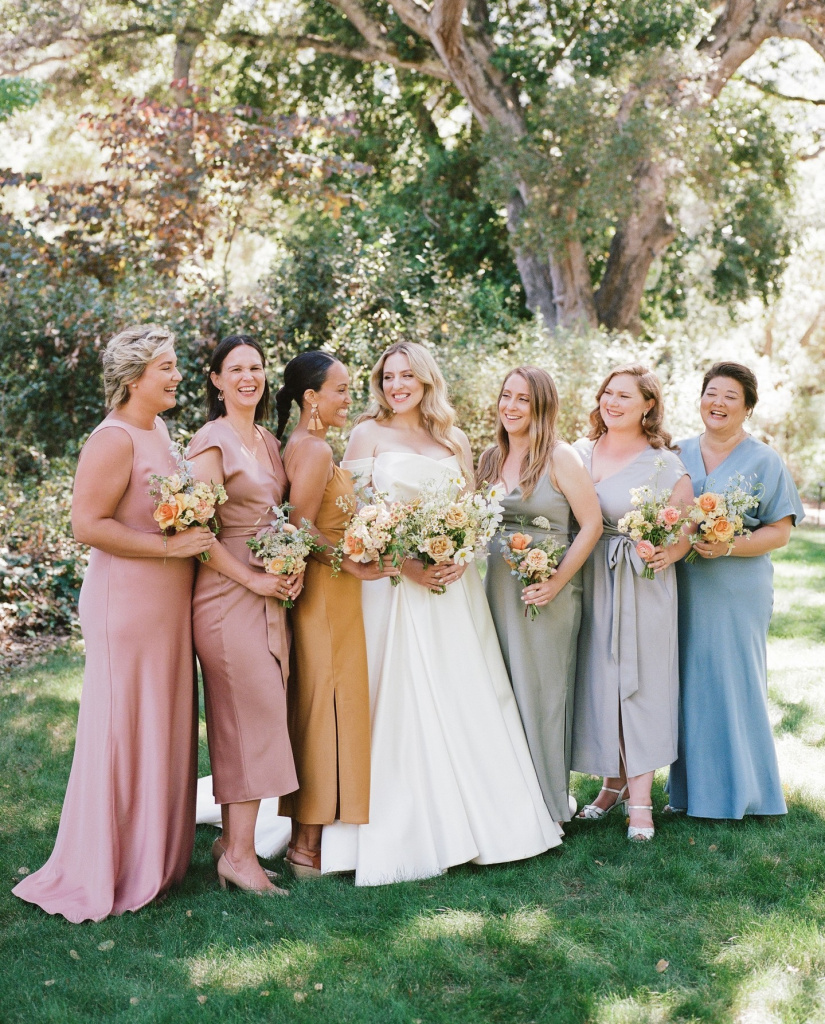 As the host, we know you wanna bring the best bachelorette party games that your gang will actually be stoked to play—and we've got your back. Check out our hand-picked selection of super-fun games for your bachelorette party that'll not only break the ice but also help everyone create unforgettable memories. We've dug through the internet to find non-cringe dirty bachelorette party games, squeaky-clean card games, and timeless activities that'll keep everyone entertained. The cherry on top? They're all under $25! So, scroll down to find our top picks, and make sure to grab these awesome bachelorette party games before you hit the road for your big adventure.
What Do You Meme? For The Girls Party Game, $25
We can guarantee that For The Girls will be a total hit with your crew. This easy-peasy dice-and-card game comes packed with side-splitting tasks and sizzling confession questions that'll work like a charm to break the ice and get everyone giggling in a flash. Trust us, your friends will be dying to know where you found this amazing bachelorette party game, so they can grab it for their future girls' nights out.
The Knot Shop Prosecco Pong, $15
Think beer pong, but with a touch of sophistication. Ditch the old-school red solo cups and give your party an upgrade using these chic plastic prosecco glasses for a swankier vibe.
Creative Union Design Bachelorette Bingo Game, $4
If you're on the hunt for hassle-free fun, printable bachelorette party games might be just what you need. This adorable Bingo card template offers 60 one-of-a-kind game sheets and is instantly available for download after you buy it. Just print them out beforehand, and you'll be ready to kick off the games as soon as your squad gathers.
Big Potato Mean Girls Game, $20
You're not organizing just any ol' bach party—you're crafting a cool one, and that's why this Mean Girls-inspired card game is a must-have for a night of non-stop excitement. Each player gets a burn book, which circulates around the group. Players take turns jotting down a secret about their friends, and once everyone's done, the guessing game begins. The aim is to keep your secrets utterly untraceable... piece of cake, right? If this pop culture sensation played a big part in your younger years, this bachelorette party game is a no-brainer for you and your pals.
Do or Drink Bachelorette Theme Pack, $13
This ain't your average card game. If you're after the ultimate bachelorette party games for your shindig, give this themed pack of cards a go, specially crafted for pre-wedding celebrations. The game's objective is a breeze: grab a card and either do the activity or take a drink if you're not feeling gutsy. For the more daring souls, the brand also offers a Blackout Trivia card pack to crank up the thrill.
Lulu & You Bachelorette Bash party game, $24
This effortless bachelorette party game boasts six distinct card packs in a single box. (And, hey, it's eligible for Amazon Prime one-day shipping for those last-minute shopping sprees.) Inside, you'll find games such as How Well Do You Know the Bride, Truth or Dare, Who's Most Likely To, and Would You Rather.
Urban Outfitters If You Had To Game, $16
Maybe you and your squad have conquered all the Cards Against Humanity expansions. If you crave a fresh card game, give If You Had To a try. Players draw five cards with wild scenarios and play the card they believe the judge would most likely do. The judge picks the worst one as the round's winner, making it a fab way to know your friends even better.
A Little Bird Boutique Bachelorette Card Game, $12
How well do you really know the bride? Check out this thrilling bachelorette party game! This budget-friendly pack features 40 cards with questions, challenges, and activities, letting guests show off their knowledge about the soon-to-be-wed.
Ball & Chain Bride-to-Be party blocks game, $11
If you're short on time for DIY Jenga (explained below), opt for this bachelorette party game idea instead. Stack the blocks in a tower and take turns pulling one from the pile. The twist: players must perform the activity printed on the blocks.
Bachelorette Drinking Games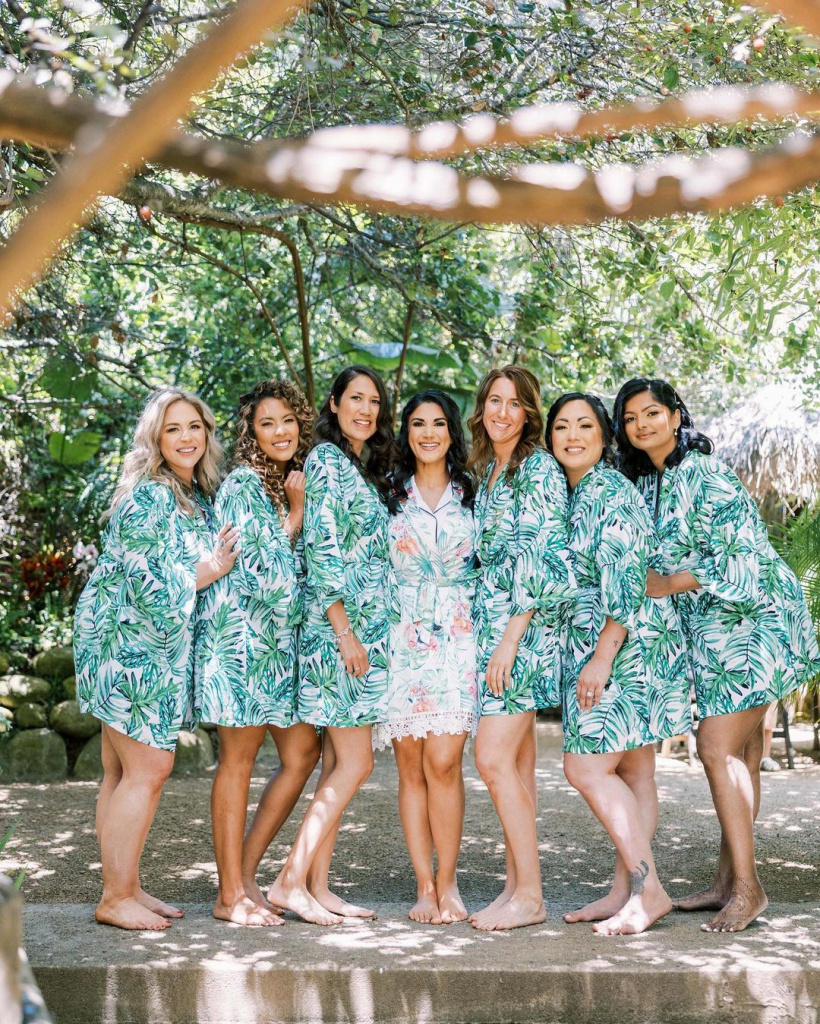 If you're looking to spice up your shindig with some boozy party games, you've come to the right spot. Below, discover a blast of drinking games to play at a bachelorette party to enjoy before hitting the town or during a cozy night in your Airbnb or rental. Grab your go-to bubbly or liquor and get ready for the time of your life with your squad.
Truth or Drink
The truth will set you free... or at least, that's the motto for any bachelorette party drinking game. Whip up a list of entertaining (or naughty) questions before the getaway, and let your crew either spill the beans or sip to stay silent. You never know what you'll uncover about your besties in this lively bachelorette party game.
Beer Pong
Revisit your college heydays with this iconic drinking game. Just grab some red solo cups, ping pong balls, and a beverage of your choice. (Swap beer for spiked seltzers or champagne if that tickles your fancy.) Split into teams and flaunt your best trick shots for an unforgettable night in.
Shot Roulette
This bachelorette party drinking game isn't for the weak-hearted. Stock up on mini-shot bottles of various flavors before the trip. Arrange them in a big circle with one bottle in the center. Players take turns spinning the shooter and downing a shot of whichever liquor the cap points to. Amp up the surprise by using mini red solo cup shot glasses, so you don't know what flavor awaits.
Lick and Stick
All you need for this simple bachelorette drinking game is a deck of cards. Two players sit opposite each other, close their eyes, pick a card, lick the back, and stick it on their forehead with the number facing out. After glimpsing their opponent's card, each player guesses whether their card is higher or lower. The wrong guesser drinks up.
Never Have I Ever
This game is a must for any girls' night, but it's especially perfect for a bachelorette bash. Start with the bride-to-be and go around the circle, sharing things you've never done. If anyone has done it, they drink, and the game continues. Keep going until you're out of ideas (or ready to call it quits).
Thunderstruck
How about a bachelorette party drinking game set to tunes? This easy game is a memorable way to pregame with an awesome playlist before hitting the bars for a wild night out. Start by playing "Thunderstruck" by AC/DC. In a circle, beginning with the bride-to-be, one person drinks every time the word "thunder" is heard. The catch: you must keep drinking until you hear it again when the next person in the circle takes over. See if you can make it through the entire song (and hope you don't get stuck during that dreaded guitar solo).
DIY Bachelorette Party Games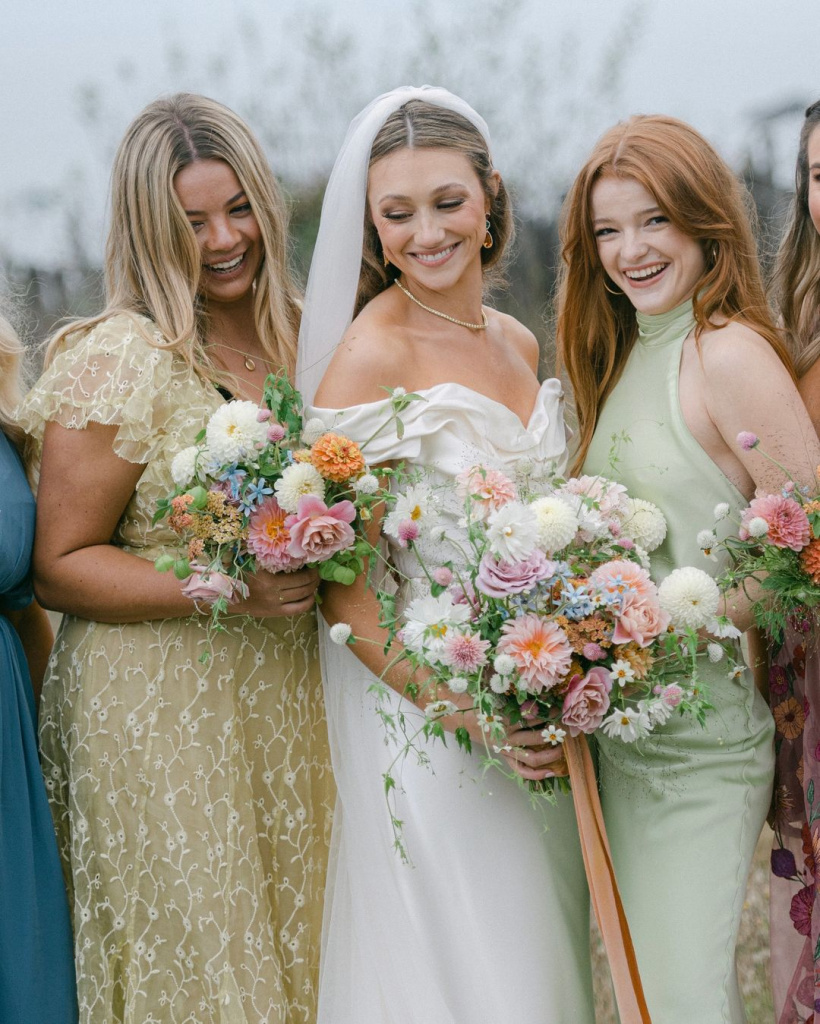 No need to break the bank for your funny bachelorette games! Some of the best ones are free and super easy to make yourself. Check out these awesome DIY bachelorette party games that'll get everyone laughing and bonding. Some need a bit of prep, so jot down your faves and get ready to party!
The Newlywed Game
A bachelorette party ain't complete without The Newlywed Game! Before the big day, get the host to text or email the bride's fiancé some questions about their relationship. Pop the same questions to the bride during the party and compare the answers. If she's spot on, everyone else drinks, but if she's wrong, it's her turn to drink up.
PowerPoint Party
You might've seen this hilarious idea on TikTok. If you're having a cozy night in, get each guest to whip up a PowerPoint presentation on any wild topic. Check out #PowerPointNight on TikTok for inspo, or choose something more personal, like "Who'll Cry the Most at the Wedding" or "Your Scandal If You Were Famous." Trust us, this free game will have everyone in stitches.
Pin a Kiss
Put your sense of direction to the test with this bachelorette twist on Pin the Tail on the Donkey. Grab a big cutout of the bride-to-be's fiancé, stick it on the wall, and give each player a kiss cutout. After a blindfold and spin, whoever gets their kiss closest to the lips wins!
Ring Scavenger Hunt
If naughty games aren't your jam, try this adorable bachelorette scavenger hunt. Hide plastic diamond rings all around your rental or hotel room before guests arrive. Finders get prizes, making this simple and clean game a hit all night long.
Adult Pictionary
Want something a bit more risqué? Spice up the classic Pictionary game with some saucy prompts. You'll soon see which of your friends is the worst artist and who has the naughtiest mind!
Bachelorette Bingo
You can buy a printable version of bachelorette Bingo or DIY if you're feeling crafty. Make some sheets before you head off and hand 'em out once everyone's together. It's a super-fun way to kick off the night.
Jeopardy
See who's the brainiest of the bunch with a custom Jeopardy game. Loads of free websites let you create your game board, so set up the categories in advance and find out who knows your crew best.
Pizza Box Toss
What's a night out without pizza? Turn an empty pizza box into a game while you munch. Toss a coin into the box, draw a circle around it, and write a task inside—anything from "Truth or Dare" to "Best Dance Move." If your coin lands in an existing circle, you've gotta do what it says!
DIY Jenga
A little creativity goes a long way with this bachelorette party game. Buy a new Jenga set and write tasks on each block, like "Finish your drink," "Give a drink," "Group shot," or "Confession." As you play, complete the tasks on your Jenga block until the tower tumbles!
Bachelorette Party Game Rewards
Why not amp up your bachelorette party games with some cool prizes? If you're already dishing out party favors, don't stress about splurging on rewards. In fact, some of our favorite favors can double as prizes too! Check out these budget-friendly bachelorette party game prize ideas below!
Hundred Hearts Heart Sunglasses
We're totally swooning over these sunglasses, and your besties will too. Trust us, the competition will heat up when these stylish sunnies are up for grabs.
Sleep Mask
Gift a lucky guest a fantastic night's sleep on the trip with the adorable sleep mask, perfect for both catching some z's and striking a pose on Instagram.
XOFetti Velvet Bachelorette Party Hair Ties
Just about everyone on your bachelorette trip will adore a velvet scrunchie. This value pack comes with eight, so you'll have a bunch of prizes for your games.
Round Stainless Steel Hip Flask
How about a chic rose gold flask? There's a high chance this bachelorette party game reward will see plenty of action on your trip.
HH Paper Co Bachelorette Party Champagne Bottle Labels
Treat each winner to their own bottle of bubbly or wine, topped off with a custom bachelorette party wine label.