54 Best Wedding Venues In Miami
Publication date:

10/31/2022

Updated:

05/04/2023
365 days a year the weather allows you to have a perfect wedding you could have dreamed of in Florida. Of course, the ocean nearby, palm trees, sand, and stylish houses contribute to an ideal area. This is heaven on earth. How to choose a location for an event in such a place? We will help you do it easily.
9 Top Wedding Venues In Miami
We will start the list with the most expensive wedding venues in Miami. Half of them are based in Miami, and the other half are in the suburb of Coral Gables.
GEM Mansion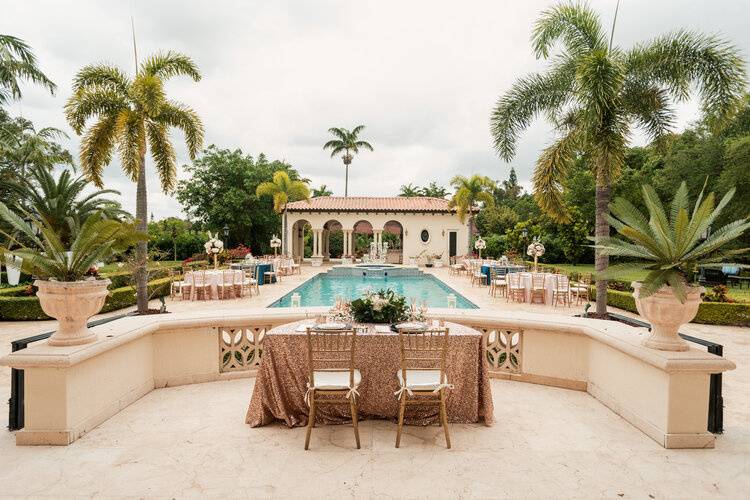 This place resembles an aristocratic house of old winemakers, only in a modern style and with a swimming pool. Here you can take a walk in the garden area or have a cocktail party by the water. Also, this place is known for its unequaled service.
The Biltmore Hotel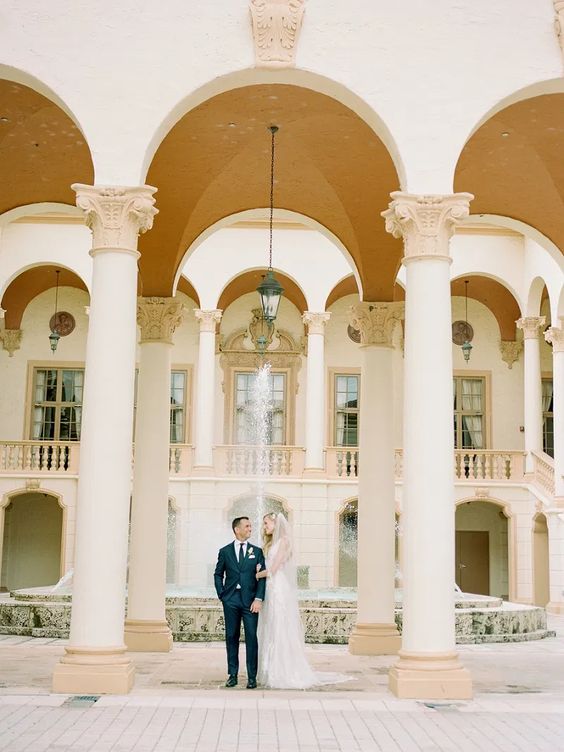 This glamorous place was built in the 1920s. The entire design was made in an expensive Mediterranean style. At the location, you can choose from several halls with a capacity of up to 400 people. You can visit the spa, swimming pool or play golf. The only disadvantage of the location is that there is no large outdoor area for celebrations.
La Jolla
This venue offers an eclectic design with an irreplaceable 20-year history of hosting events. It's based in the suburbs, so in addition to beauty, you also get less noise and more coziness.
Hotel Colonnade Miami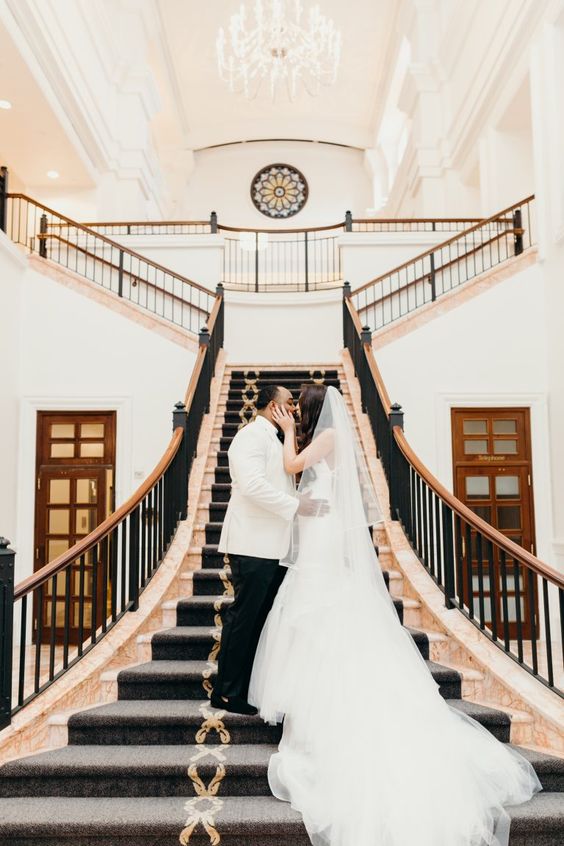 This hotel is specially designed for luxury events. The hotel has luxurious spaces for the ceremony both inside and outside and the impressive design has many columns, marble floors and stairs, and multi-meter tulle falling from the ceiling.
Trump National Doral Miami
The design of this location fascinates with its perfection. Any decor requires splendor to add extra charm to this place. The undoubted advantage is huge panoramic windows and 650 acres of tropical gardens with paths, labyrinths, and fountains. It is also known that the kitchen of this location has received many quality awards.
Coral Gables Country Club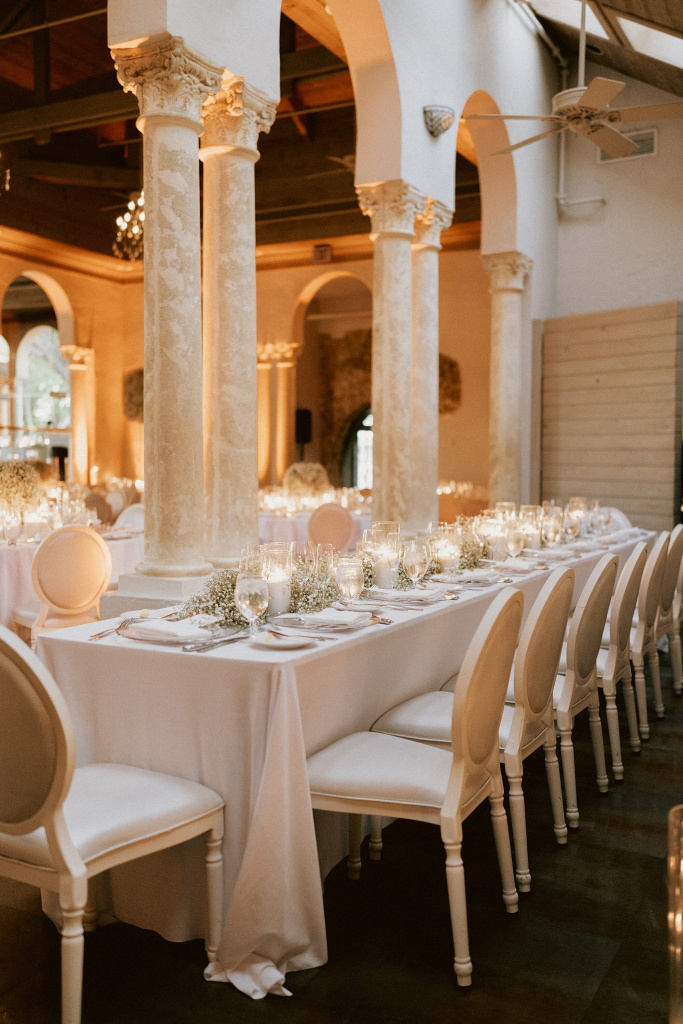 This place is considered a world-class location. The venue was also built in the Mediterranean style back in the 1920s and can accommodate over one thousand guests at a time. The neutral colors of the stylish building, shiny chandeliers, massive wooden structures, a huge territory, as well as more than 10 places for celebrating events will not leave you indifferent.
CocoPlum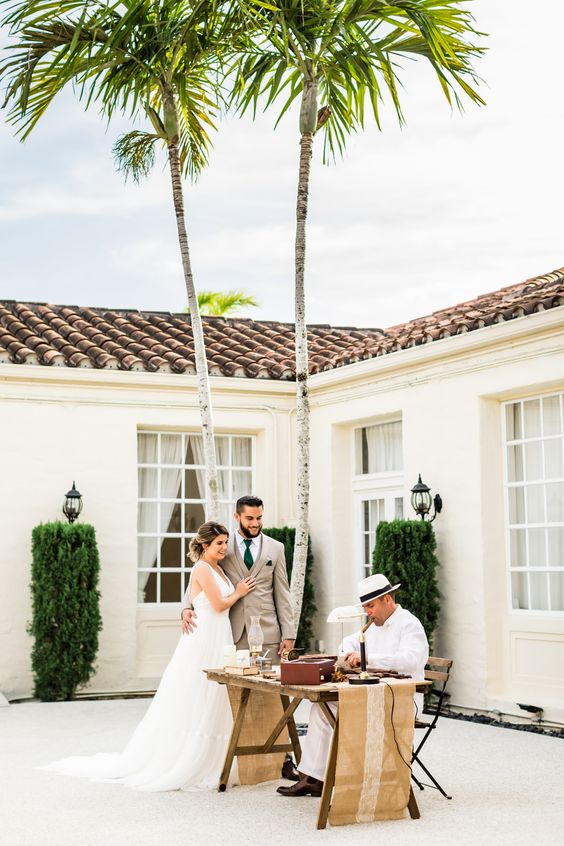 This location is made in Spanish style, and the pastel colors of the walls and the wooden roof are perfect for the luxurious gold decoration on the flowers or dishes. This place is simple and luxurious, successfully combining tones of nature and expensive notes of luxury.
Thesis Hotel Miami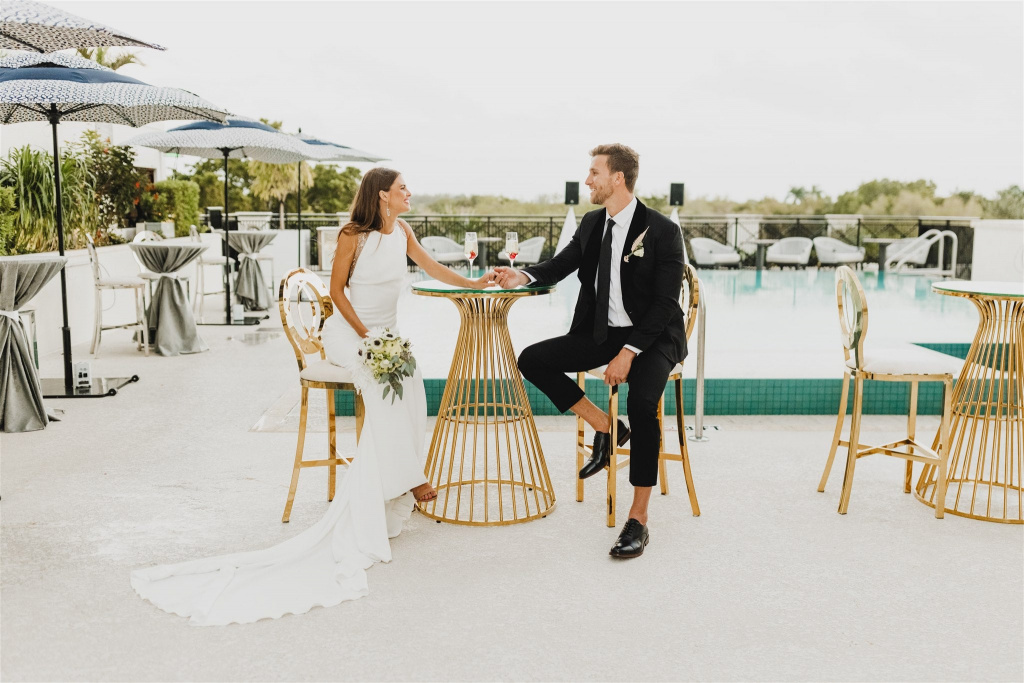 This spot is located in the heart of three historical parts of the city but is the quintessence of modern and laconic decor. This place is precisely popular because of thousands of square feet of gardens, filled with greenery, white colors, and purely natural light. Photos of this location look very festive and stylish.
Hyatt Regency Coral Gables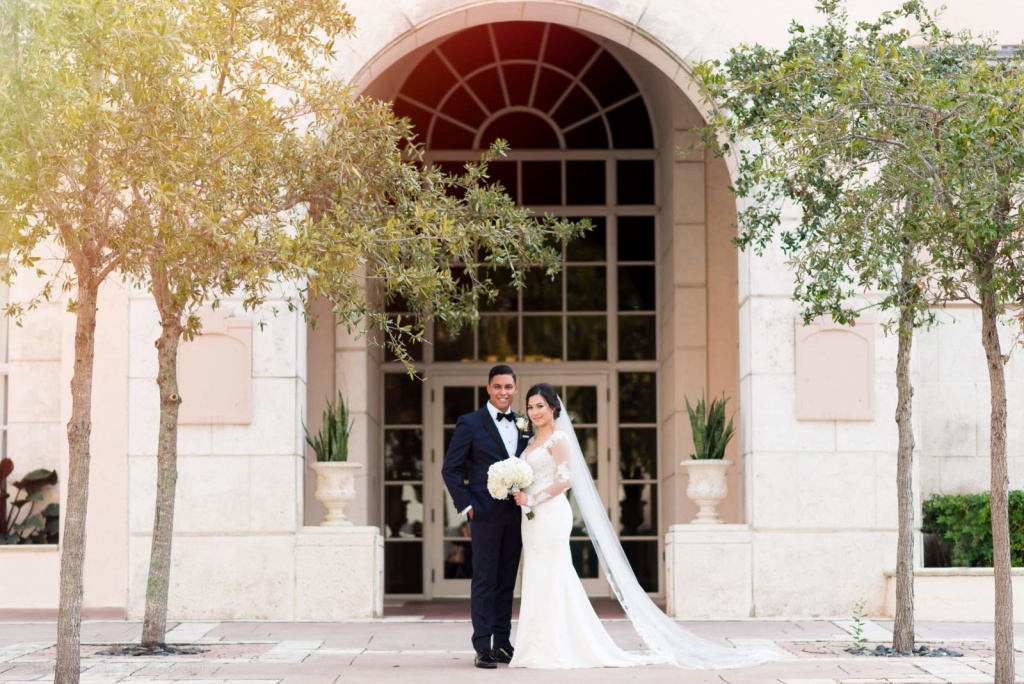 The decor of this place fully reproduces the Spanish spirit, reminiscent of a spacious closed square of a small Spanish town, where people set up tables and rest. Simple wall materials allow you to make such a decor, as you imagine, regardless of the local color.
And although these 9 locations are among the most Luxury wedding venues in Miami, their price is fully justified by high service, a huge area, and exquisite food.
9 Best Affordable Wedding Venues In Miami
In addition to the undoubtedly expensive locations, we have selected for you the best places to celebrate a wedding with an acceptable price offer. But even if you have planned a luxurious wedding with a lot of guests, be sure to read this list, because a slightly cheaper place doesn't mean a slightly worse location.
AQUA
This place stands out among others with its elegance and sharp contrasts. The design is dominated by black and white. This location is perfect for those who plan to make their wedding color red because this mix of tones looks like something out of a movie.
Pullman Miami Airport
It's a multi-story hotel with a gorgeous waterline and beach views. There is also a terrace, a roof, and large celebration halls. You can choose between indoor and outdoor event areas.
Doral Park Country Club
The main advantage of this club is the ceremony place. It's an elegant festive gazebo by the water, where the bride and groom can say their vows or get married. There is also a large terrace, and extravagant ornate decor, including a fireplace and a stone fireplace inside.
Renaissance at the Gables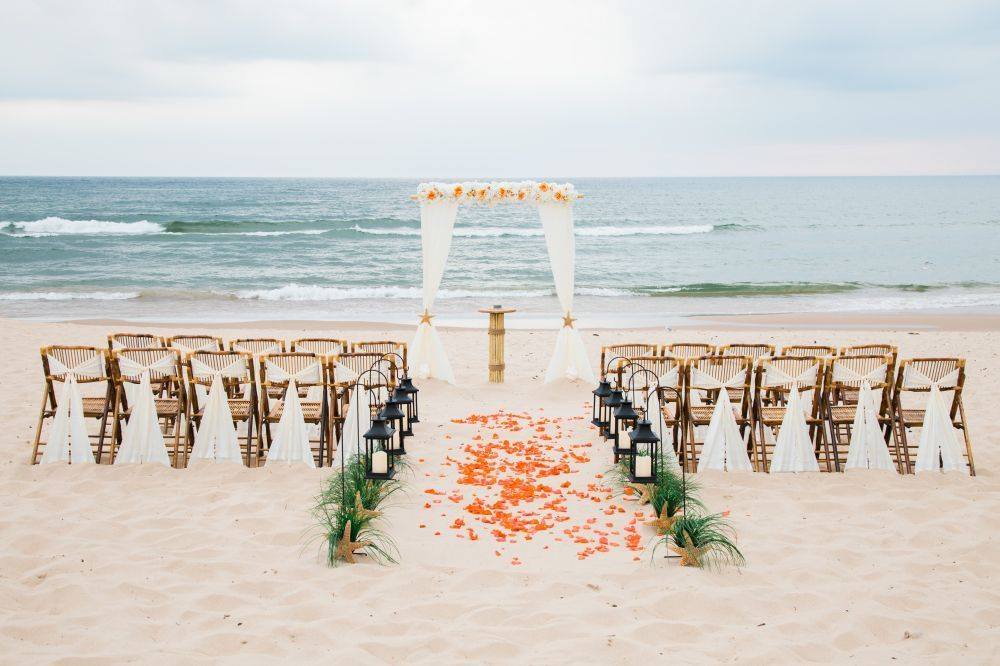 This luxurious place positions itself as an affordable location for any budget. Inside, you can see white walls with plaster stucco and soft accent flooring.
Vista Lago Ballroom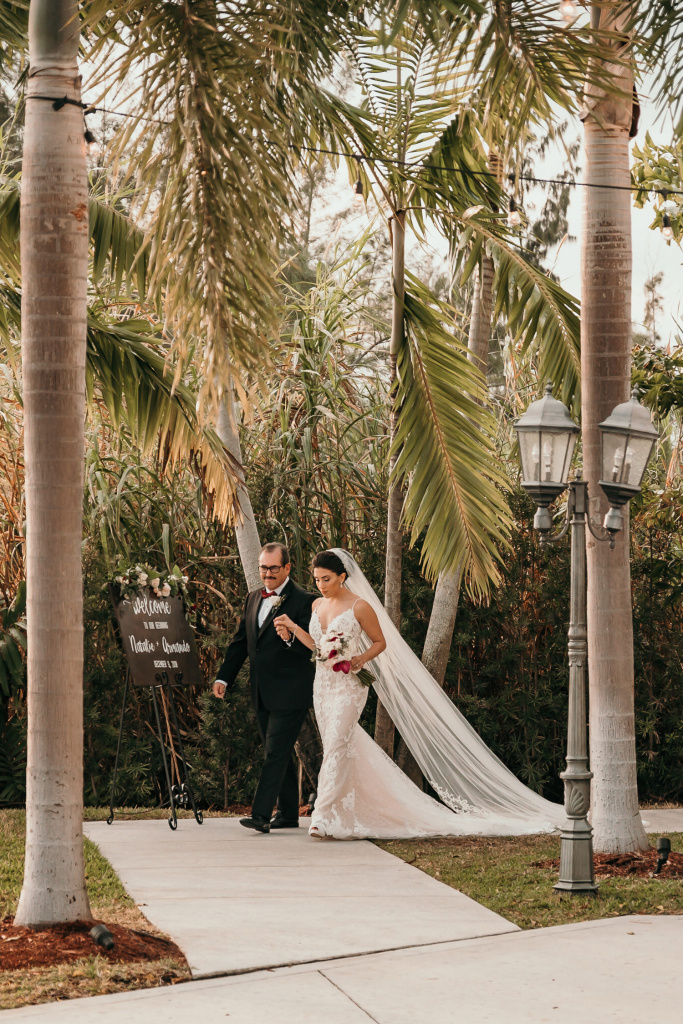 The special advantage of this spot is an incredibly intimate view of Hidden Lake. Also inside, you can enjoy high ceilings, crystal chandeliers, hardwood floors, and an illuminated twenty-foot fountain.
Reception Palace Ballrooms
This spot offers indoor and outdoor areas for celebrations, but the main advantage of the location, as you can judge even from the name, is a spacious hall for celebrations. The best hall decorations are exquisite crystal curtains and wide strips of white canvas.
Grand Salon Reception Hall and Ballroom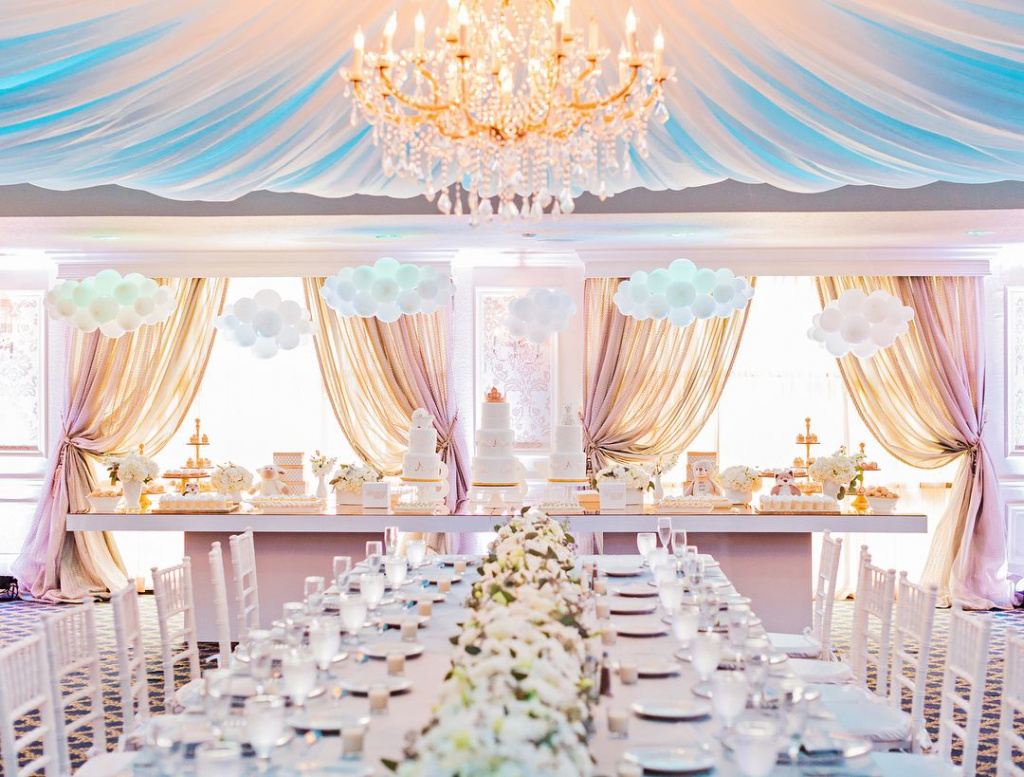 Here you can enjoy a walk through the gardens, and see numerous fountains or sculptures. There is a cozy gazebo on the terrace, and you can see royal chandeliers inside.
Douglas Entrance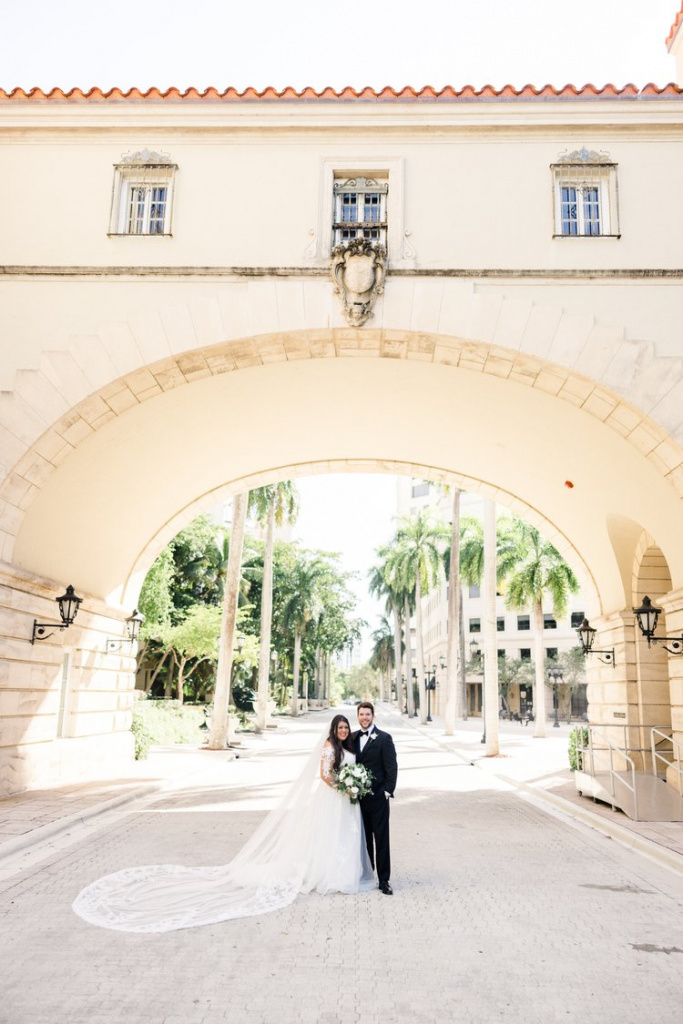 This historical location has been restored from the place of the ancient city entrance. You can use a huge stone fountain as an area for ceremonies here. There are many indoor and outdoor areas for celebrations and walks.
DoubleTree by Hilton Miami Airport Hotel
This spot is suitable for celebrations for 50 to 2000 guests. The most impressive thing about the place is the spacious, stylish hall, convenient location, and beautiful area for the bridal dance.
These locations will be the best decoration for your celebration, but make reservations in advance. Plan your wedding for at least eight months or search and hope to get lucky.
9 Best Small Wedding Venues In Miami
This city has many luxurious and unusual places for cozy ceremonies with a small number of guests, like up to 150 people, which we have compiled for you in the list.
Hacienda Los Robles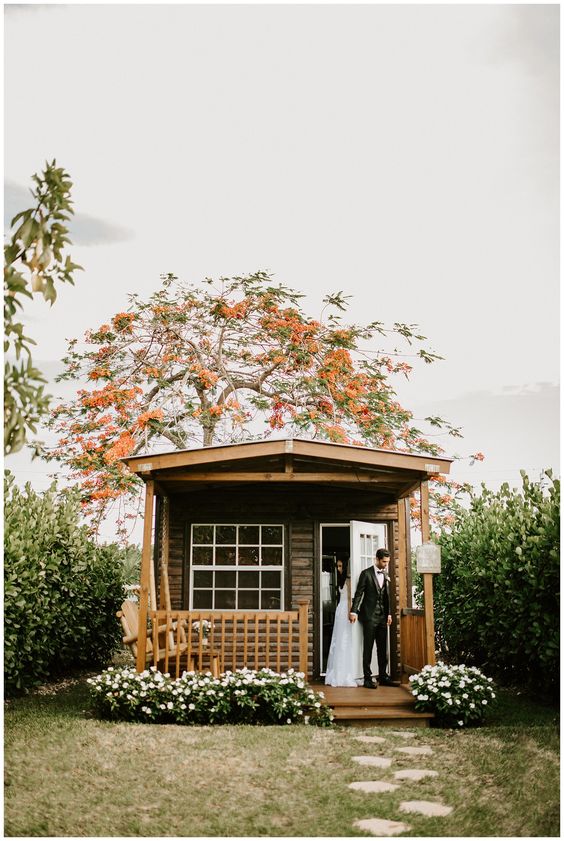 This place is perfect for rustic-style weddings. The special feature of the location is that they ring the old church's 19th-century bell every time the bride and groom say the cherished "Yes".
Secret Gardens Miami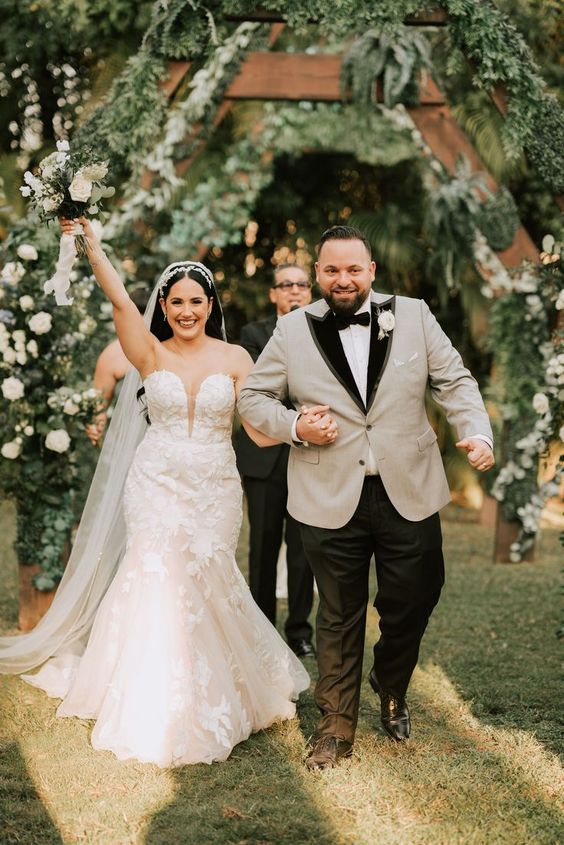 This location is truly breathtaking. You find yourself in an ancient park, where swans swim in the water, and you sit on stone romantic little towns. This eco-space is impressive because there are clean lagoons, exotic flowers, tropical trees, and even waterfalls.
The Vintage Venue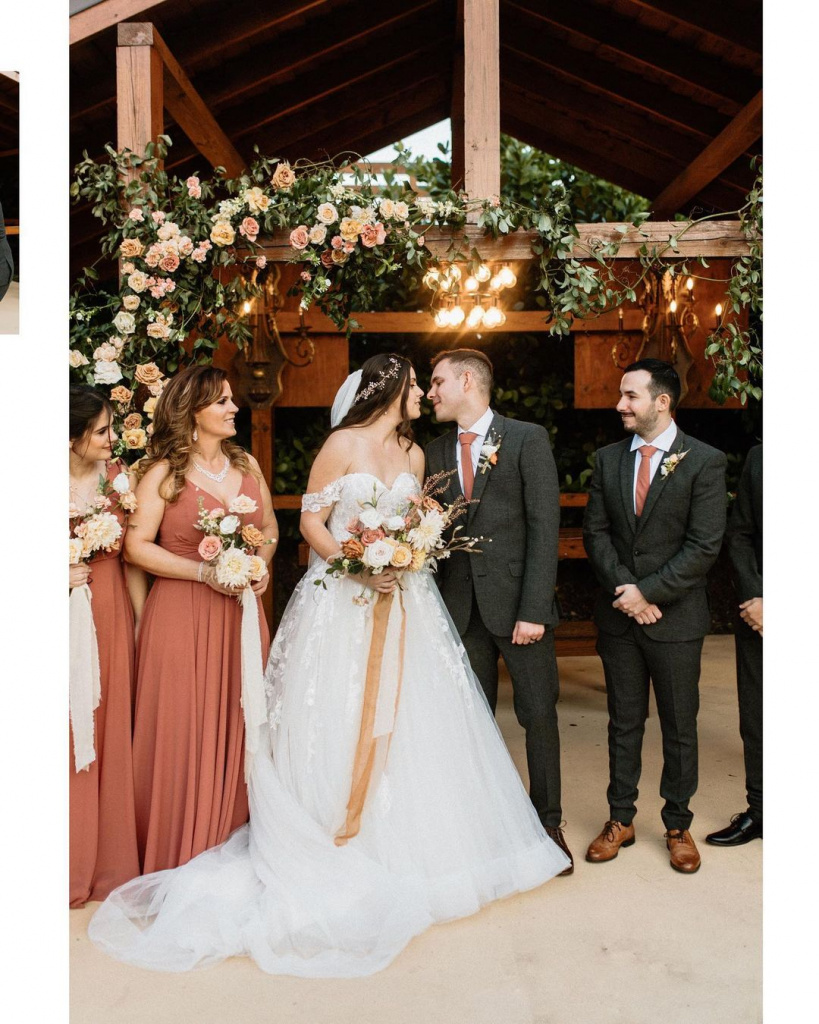 It's another ideal location for patriotic weddings on the Labor Day in a farm style. On the territory, there are retro-locations and wooden barrels for photo zones. The best decorations of all these are orchards of mango and avocado trees.
Woman`s Club of Coconut Grove
It's a historical location for celebrating events, which was recently renovated in a modern style. The place for the unity ceremony is based among green lawns and tall trees. There is a very encouraging and kind aura of goodness and charity.
Redland Farm Life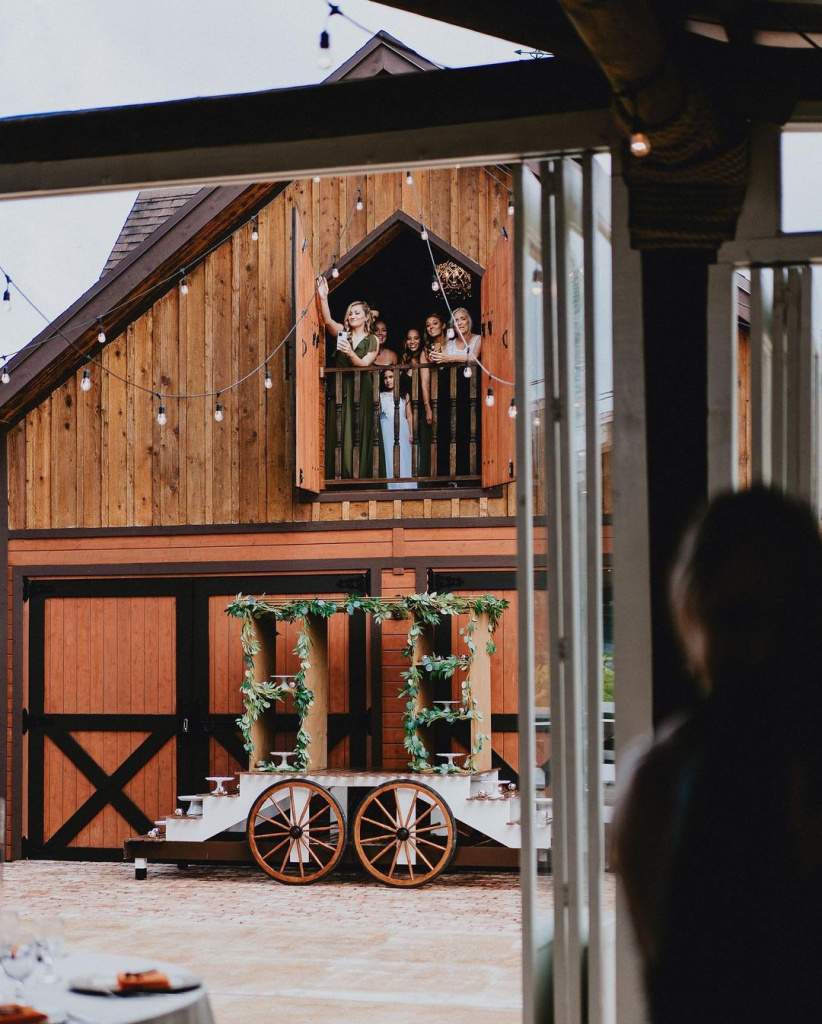 At this location, even the paths and fences are made of wood in a rustic style. All the fittings are made in a farmhouse style, and the main decorations of the place are gardens and small waterfalls that create a pleasant white noise.
The Cooper Estate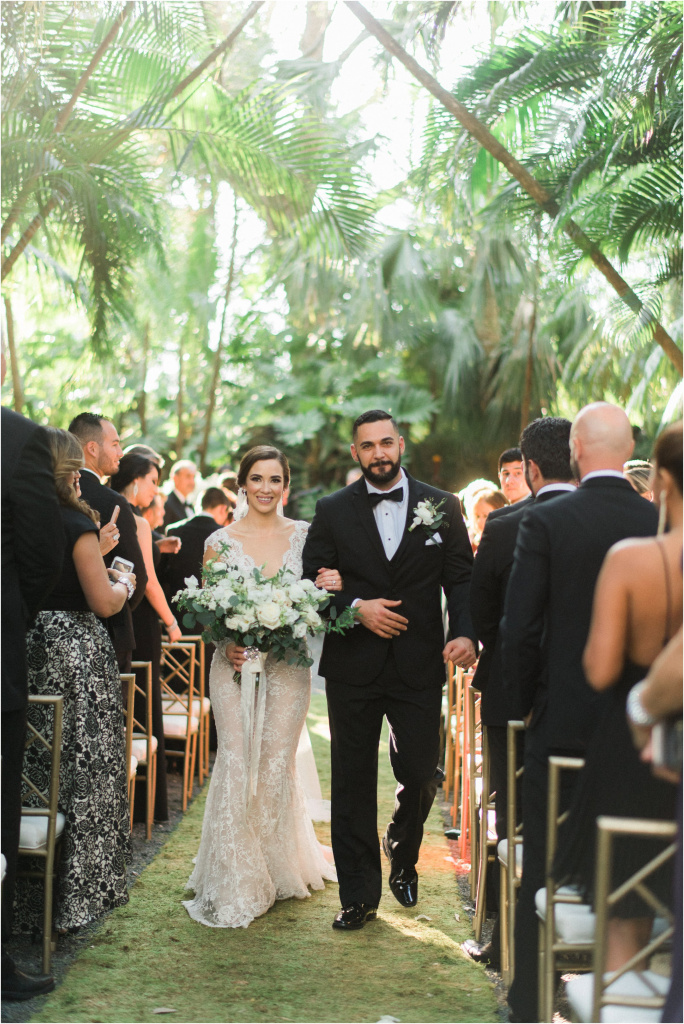 This place is a peculiar echo of the Gothic style: high dark vaults and dark wood. Not every location has such a deep and meaningful design, so we consider dark tones as its charm.
Nautilus by Arlo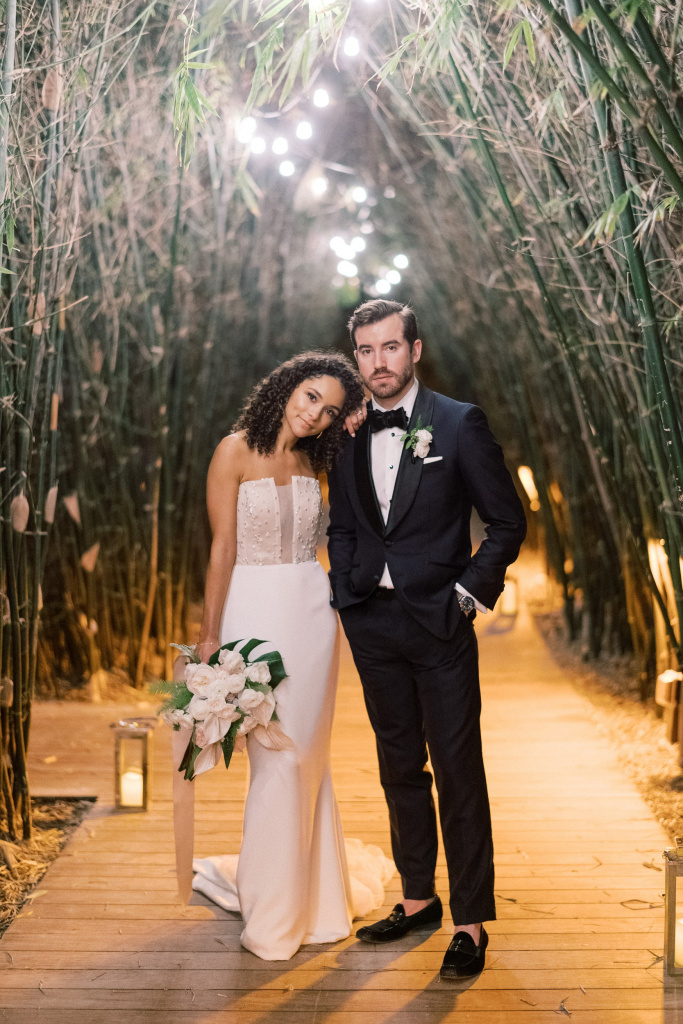 The owners have successfully combined here splendor and elegant vintage with modern-style decorations. The most beautiful thing here is the amazing view of the ocean coast.
Doubletree Resort
The biggest advantage of this location is that only your wedding will be held on the territory, so there won't be too many people. It's most suitable for those who want a cozy ceremony with their loved ones.
Dash Stables Ranch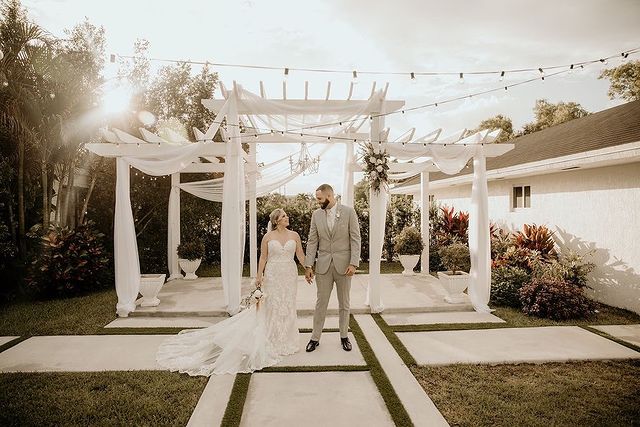 The location has Provençal charm with tall green thuja trees, a white awning, white stone paths, and white wooden chairs. If you add flower arches, the place will become even more aesthetic. Ancient gazebos fit very harmoniously into the atmosphere.
The main pro of these places is that in most of them your wedding will be the only celebration on the territory.
9 Best Outdoor Wedding Venues In Miami
Most of the mentioned spots have outdoor spaces, including a terrace or a garden. Sometimes an area is the main decoration of the location, and then it is necessary to pay more attention to it. We've selected stunning outdoor locations for celebrations:
Loveland
Loews Coral Gables Hotel
Bella Mansion
Mayfair House Hotel&Garden
Sheraton Executive Meeting Center
Hilton Garden Inn
Bay 13 Brewery and Kitchen
Pinecrest Garden
Villa Toscana Mansion & Tropical Gardens
9 Best Destination Wedding Venues In Florida
If you're looking for the best wedding venues and restaurants outside of Miami, these are the places to check out:
The Addison.
Pavilion Grille.
Villa Woodbine.
Benvenuto Restaurant.
Barn 305.
Funky Buddha Brewery.
Out of the Blue Celebrations.
Hilton Singer Island Oceanfront Resort.
Ever After Farms Ranch.
These locations are perfect for those who are planning a wedding away from home. These award-winning venues are the best in the state for celebrating events.
9 Best Hotels In Miami Beach For Weddings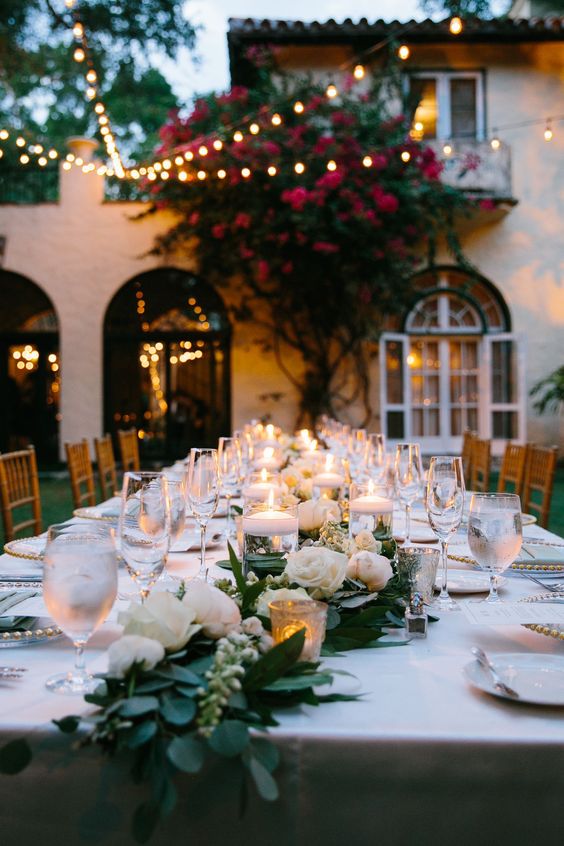 Miami Beach is a legend and the dream of many people. The best clubs, restaurants, and hotels are based there. We've selected 9 best hotels in this location so that you can choose the one that is comfortable for you in terms of payment plans and additional advantages.
The Palms Hotel&SPA
Skydeck Rooftop Miami
The Confidante Miami Beach
Palm House
The National Hotel Miami Beach
Loews Miami Beach Hotel
Faena Hotel Miami Beach
The Ritz-Carlton
Mondrian South Beach
When choosing the best restaurants in Miami for a wedding, keep in mind that the weather is very hot and the humidity is high. Make sure that the outdoor location has water, plenty of cocktails, and cold fans. Don't forget to check the availability and quality of climate control.