16 Wedding Video Ideas You Have To See
Publication date:

06/03/2022

Updated:

03/28/2023
The wedding video is something that will stay with you for life. Rewatching it allows remember once again how your beautiful love story began. Therefore, it's vital to take the issue of choosing the type and ideas for the video seriously.
The main desire of most newlyweds is creativity in everything. And, of course, this applies to wedding videos. If you want it to be bright, unique, and filled with drive and movement, just the journalistic style won't be enough. You came here searching for some inspiration and we're ready to help you with it! This time Wezoree collected the best wedding video ideas!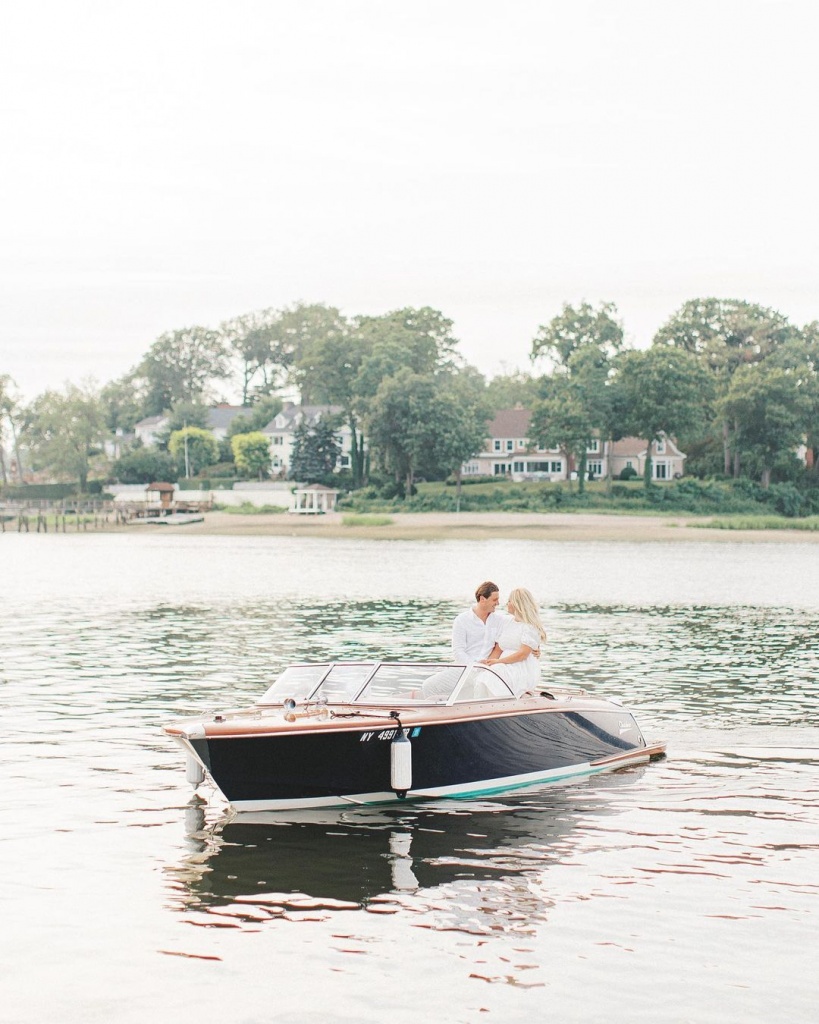 Photo by @jillsahner
P.S. If you're still unsure who to hire as your wedding videographer, check out the article to find out some useful tips for hiring the right one.
Unique Wedding Video Clips Ideas
You've decided to invite a professional to shoot one of the brightest days of your life. Now the question arises about the type of a wedding video. Here are some unique ideas to follow.
Documentary Video
A classical, yet trendy way to preserve the lovely memories of your wedding. Advice: hire a professional. The experienced videographer knows exactly what aspects of your big day to enlighten and what's better to cut off. Although, it's important to discuss what exactly you expect from this documentary.
Same-Day Video
Most of the time nobody watches those long wedding videos till the end (except for the married couple and some of their family members). So why torture people at your wedding? A perfect solution is a same-day edited video. It highlights the best moments of your big day and lasts only for a few minutes.
Mix the Media
When one video style is just too boring for you, this idea is something to make your own. Talk to your videographer about combining different video formats. For example, mix the documentary with 8mm film shots. This will add a bit of a nostalgic vibe to your wedding video.
Cinematic Video
A truly timeless style. Over the years the film industry has been influencing us a lot. Particular light positions, colors, and aspect ratios can create magic. If you want your wedding video to look like those movies you've seen in the theaters, hire a professional to shoot a cinematic-style video for you.
Social Media Collage
Creating a wedding hashtag will not only allow you to collect all the pictures you and your guests took during your big day but also to make a collage out of special moments they captured. Look for all the videos that they took, put them in the right order of events, add some music, and voilà! Sometimes such compilations often turn out as very emotional, touchy, and romantic wedding videos.
Honor Your Parents
If you have access to their wedding videos, use them in your video! Recreate their precious moments with your loved ones. For example, if there's a clip where your parents laugh while getting ready, do the same and put those two clips alongside in one video. If there are no videos available, you can add their pictures.
Short Wedding Videography Ideas
The task of your videographer is to shoot a wedding video you would like. If none of the above-suggested videos suits you, let's look at the shorter wedding video variants. Remember, short doesn't mean that it can't cover the whole wedding day.
Wedding Trailer
Reception is the time to have fun, not to watch the hour-long wedding video. If you don't aim to disappoint your guests and yourself, choosing a trailer-like video is a nice option. Note: this should be done by a professional. It won't cover your wedding day from the beginning till the end, but the best highlighted moments are guaranteed. Guests will love such a format.
Slideshow
Becoming very popular among younger generations wedding slideshows are one of the rising trends. Here you don't need a videographer if you're skilled enough to make edits yourself. Here's what you gotta do:
Take the still pics
Make a slideshow out of them
Add some effects and music
Simple and trendy. You can add all the pics to this slideshow: from the engagement to the honeymoon. This video format can also be a teaser before the actual wedding video is made.
Wedding Album Video
Though lots of couples prefer to store their wedding pictures printed in photo albums, modern technologies give us the opportunity to save all the great memories in digital format. Why don't you use that gift of progress to make a lovely compilation of your wedding memories? In this case, you'll be able to rewatch it anytime you want. It's also much easier to share such albums with your friends and family.
One-second Clips
Make a TikTok compilation of one-second-long special moments of your wedding, like the first kiss, the first dance, laughter, and cutting of the cake into one precious tiny trailer.
Tip: research some trendy sounds in TikTok to go viral!
Funny Wedding Video Ideas
Including your party in the wedding video is by far one of the coolest decisions you can make! Just imagine how astonishing this video can look.
Music Video
It's gonna be hilarious! Here's the plan:
Pick the song that everyone knows and loves, preferably the one to dance to.
Surf the Internet to see how other couples have done it.
Make sure your loved one and the wedding party will catch the vibe.
A bit of pre-wedding practice (lip-syncing is harder than you think).
You will definitely remember this video as well as the fun you had shooting it!
Interview the Exes
If you live in a parallel universe where good relationships with your exes are possible and you even invite them to your wedding, ask your videographer to do a brief interview with them. What was it like to date you, and what advice they can give to your future husband/wife. Add these clips to the wedding video.
Interview the Wedding Party
Ask them to tell some funny stories about the bride or the groom, where did you meet and how long have you been friends. A few lines from each of them can become a wholesome part of the wedding video.
Go-Pro on Your Pet
Besides being your "flower girl" your dog can also be a part of the videographer's team. Let your pet capture everything from his perspective when he walks down the aisle.
Tip: start practicing long before the wedding, so the dog can get used to the camera.
Involve the Kids
Not only the dogs can be a part of the videographer's team, but also the kids! Give them a phone and ask them to do this very important job. You'll love the results.
All in all, there are many ways to make your wedding video look unique and funny. If you found the perfect idea for you in this article, mind reading about some videography tips for brides so you can be fully prepared.