Unordinary wedding photo albums ideas by TOP photographers of US
Publication date:

10/27/2021

Updated:

02/06/2023
Wedding photos keep the sweet memories of the time of your life. They help you not only remember a wedding day but also share it with your family and friends. Every wedding couple dreams of having the most beautiful wedding photo album, which will be exclusive and precious for them. They often hesitate over a choice of photo album since the market offers many different options.
Whatever you choose, a simple or luxurious wedding album, it will be valuable for the two of you. Remember your wedding photos are priceless treasures, the glimmer of which delights your eyes and warms your heart on cold days. They need to be handled with care, like the tiniest pearl.
Here, TOP U.S. photographers suggest unordinary ideas for your best wedding photo album.
Classic Wedding Photo Albums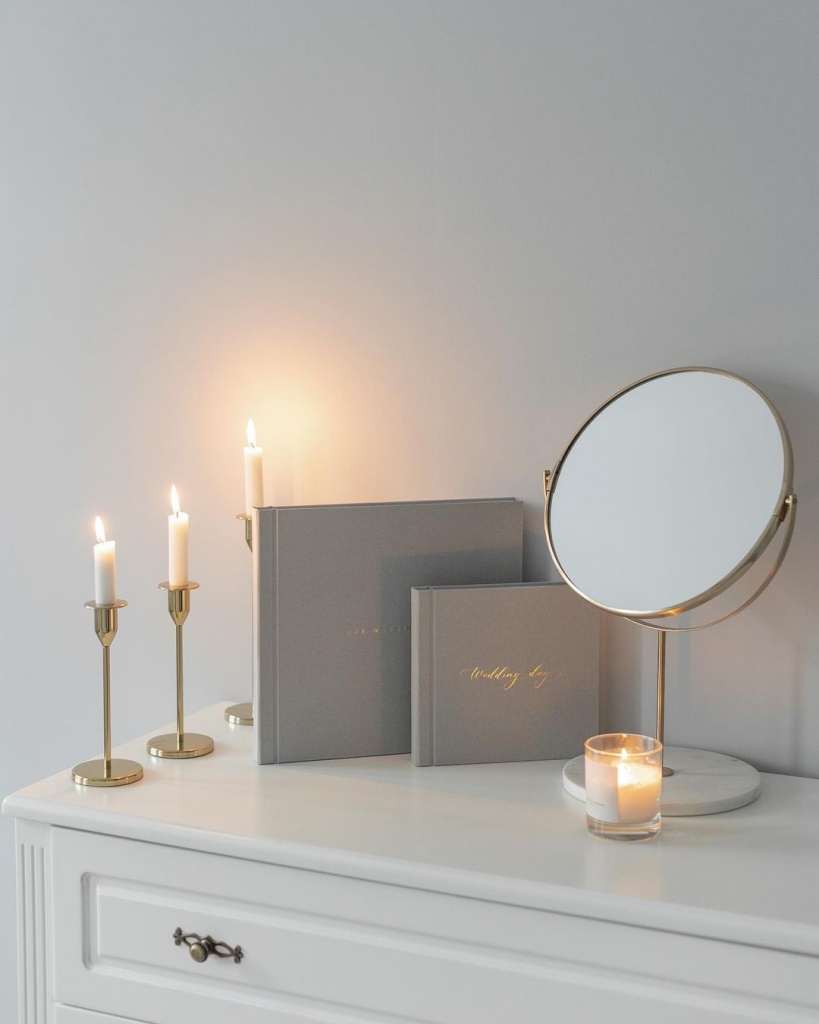 Photo by Masha Golub
It is known that classic wedding photo albums have been around for many years. They are according to the old bookbinding method. The classic album consists of blank pages ready to be filled out. It allows you to create different photographic compositions on them. All photos can be attached with the help of photo album corners or double-sided tape. Keep in mind that photos last longer when they are protected with decorative tracing paper.
he most popular album size is 30x30. Extra-large albums are too heavy and inconvenient for viewing. Moreover, classic wedding photo albums have a unique cover made from professional binding materials. This cover will be strong, durable, and it will not lose its shape
Leather Wedding Photo Albums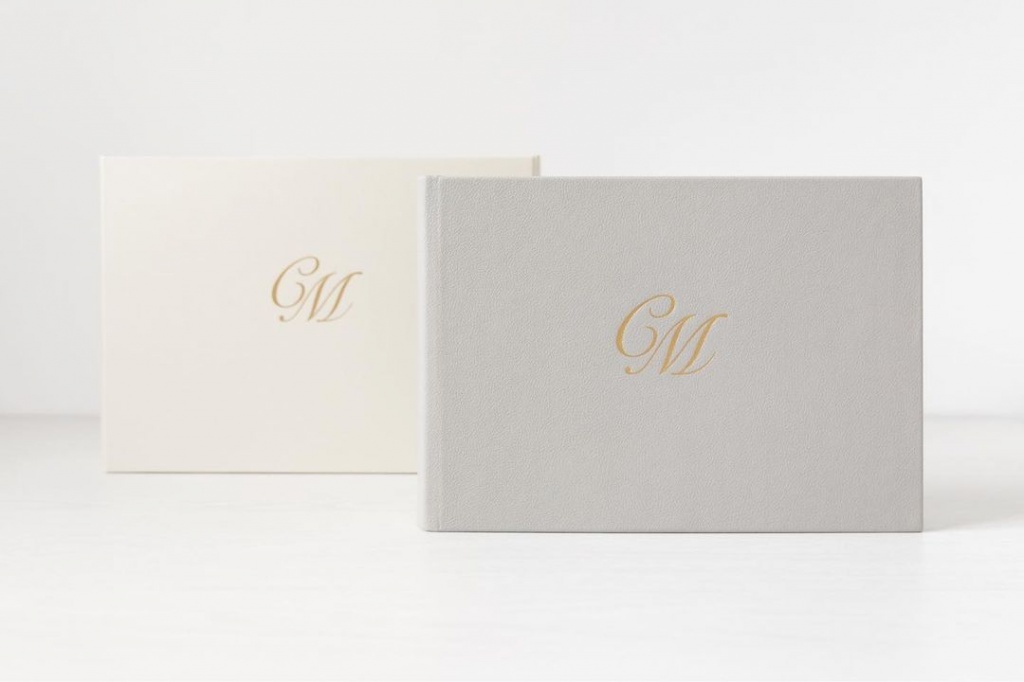 Photo by shanewebberphotography
Leather wedding photo albums are made from natural or eco leather. It is a practical and long-lasting material which will keep your wedding photos in excellent condition. At your request, names of the newlyweds and the date of the marriage will be engraved on the album cover. Moreover, your favorite wedding photo can be printed on it. All pages of the album are bound by hand. Leather wedding albums are available in white, ivory, beige, blue, brown and black.
You will not regret choosing this option, which looks expensive and elegant.
Wood Wedding Photo Albums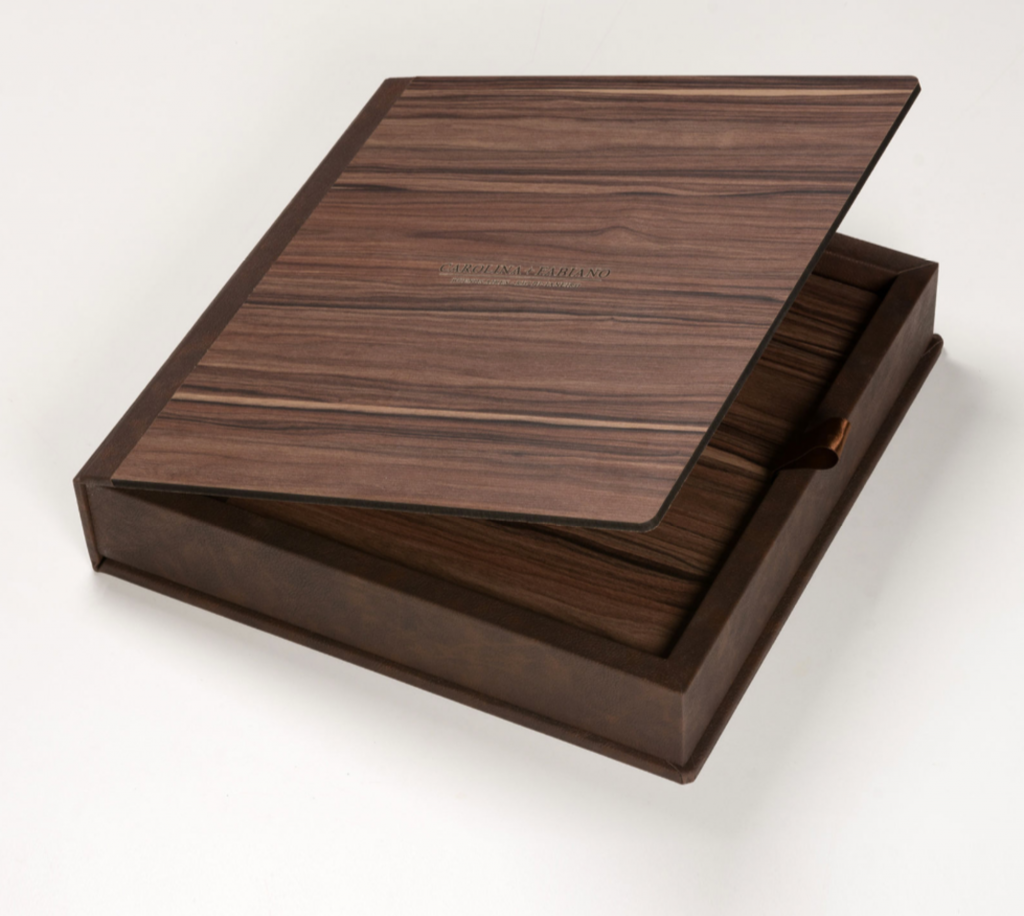 Photo by Raniere Pedroza
If you want to create a unique home for your wedding photos, a wooden album is what you need. Made from eco-friendly materials such as oak, cherry or birch wood, they will remain in pristine condition for a long time. Individual engraving, carving and the inlay can decorate a wooden cover. Also, it is possible to use a decoration made of genuine leather to give a special charm to the album. The color palette may vary from light to dark. Keep in mind that these scrapbook wedding albums allow you to mount photos easily on dense paper.
With wood wedding photo albums, your photos will be safe in any extreme situation.
Premium Wedding Photo Albums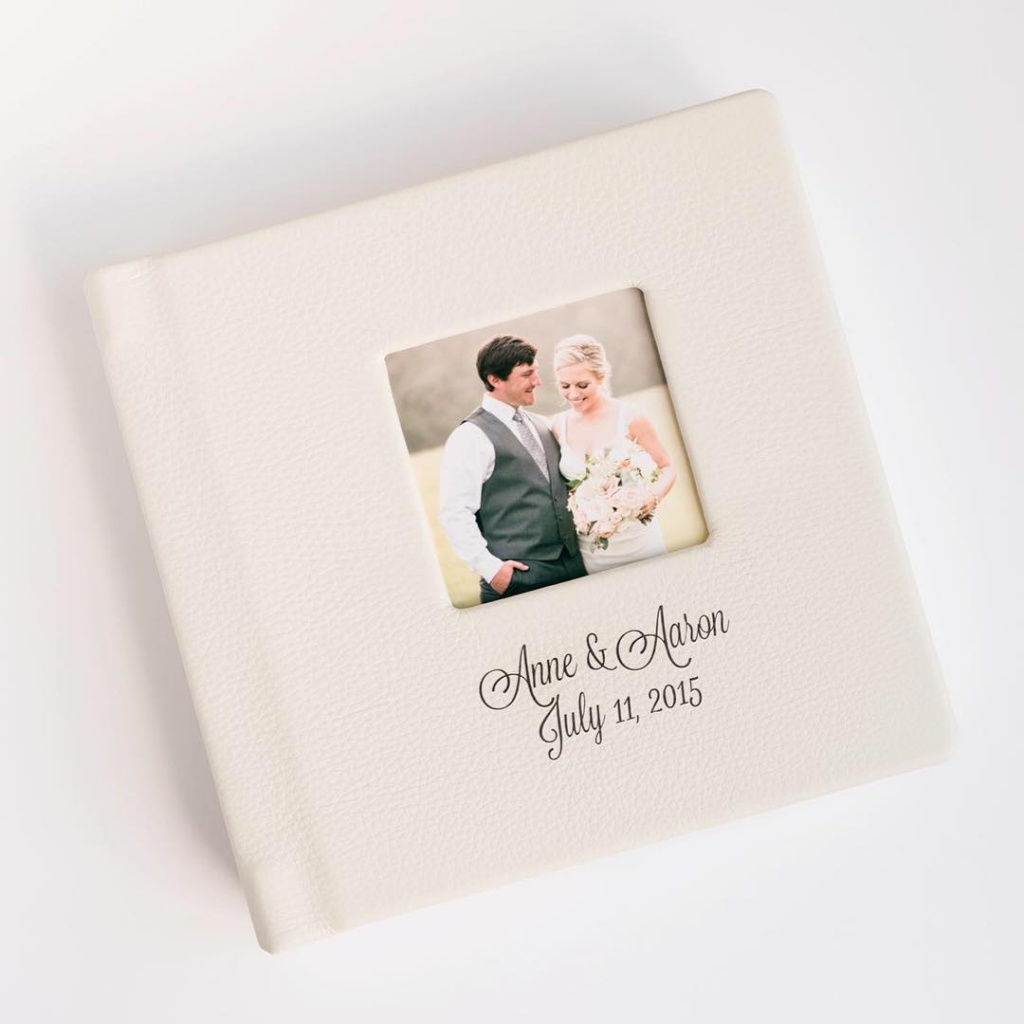 Photo by audreyrosephoto
Premium wedding photo albums are the perfect choice for your wedding photo collection because of their special designs and high-quality materials. Beautiful bindings, archival quality paper and designer covers make these albums the finest on the market.
You can find different premium wedding photo albums, such as acrylic glass, velvet, linen, silk and leather photo albums. It is worth noting that a photo album made of acrylic glass allows you to create a photographic composition on its cover. Besides, premium wedding albums perfectly combine beautiful embossing and exclusive engraving. Usually, they are made for individual orders.
Surely, a premium wedding photo album embodies pure elegance and luxury.
Modern Photo Book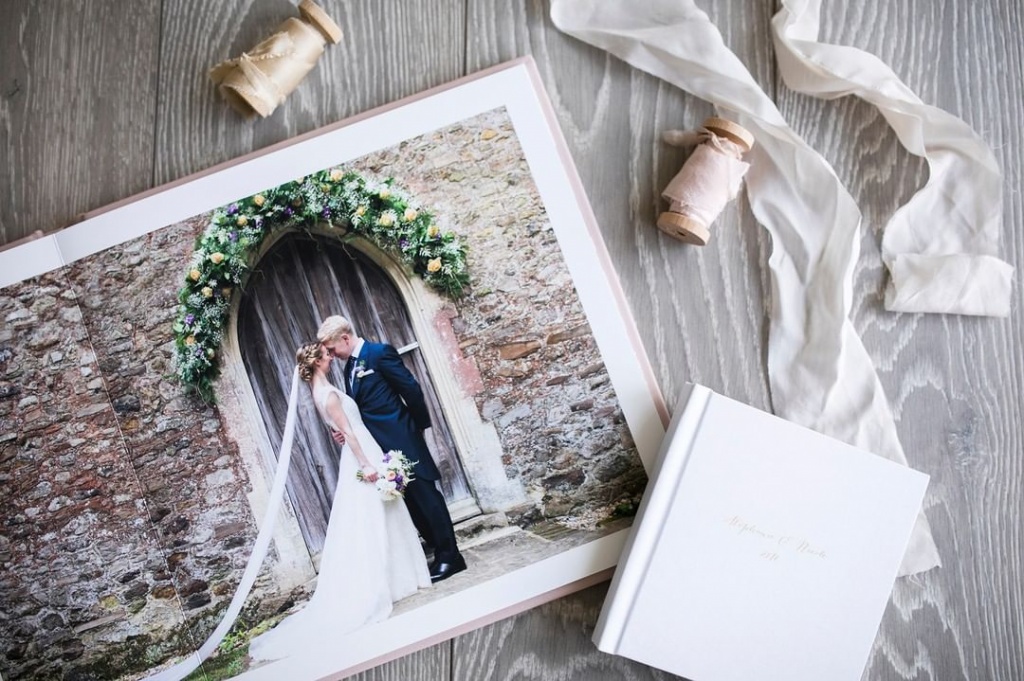 Photo by stephanieandnicole
Nowadays a modern photo book is starting to displace classic photo albums. The main feature of a wedding photo book is the printing of wedding photos directly on the pages. With a luxury binding and a 180º opening, this photo book allows you to view your photos on a double-page spread. Besides, it can hold both horizontal and vertical photos. A perfect wedding photo book in 30x30 cm format has more than 100 pages.

Most of the attention is focused on the wedding photobook layout, which tries to tell you a story. Without a doubt, photos printed in chronological order evoke sweet memories of the wedding day. If you buy a modern photo book, no wedding photo will be left without your page
Foil-Stamped Photo Book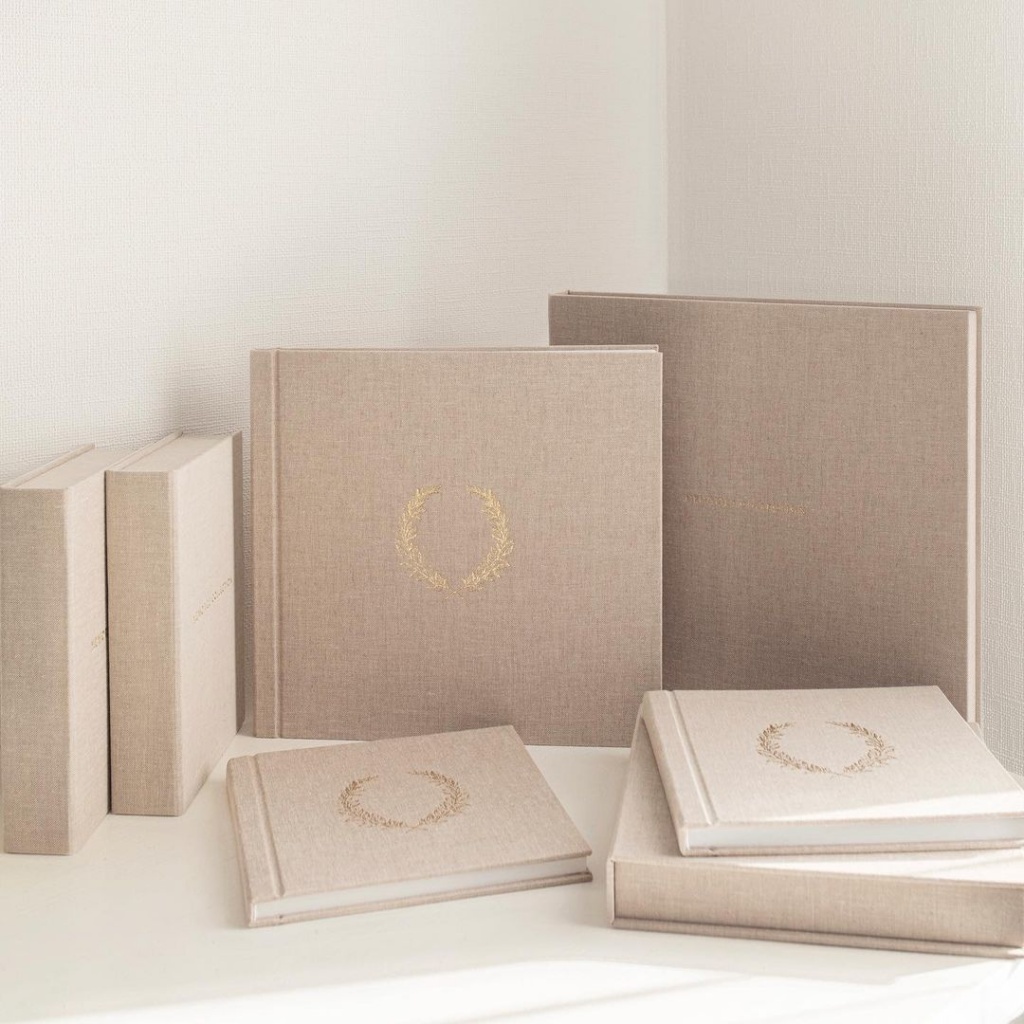 Photo by Masha Golub
A foil-stamped photo book is the most popular type of wedding photobooks among newlyweds. They are attracted by its exquisite design and high-quality materials. The photobook cover is decorated with a gold or silver inscription made of embossed foil. What is more, you can choose the cover material and color, as well as individual foil stamping options to personalize your wedding photo book.
Printing paper comes in numerous options: gloss, matte and satin finish. Tracing paper with gold or silver embossing is used to protect photos between the album pages.
There is no doubt, it is a perfect variant for preserving your wedding photos.
Luxe Softcover Photo Books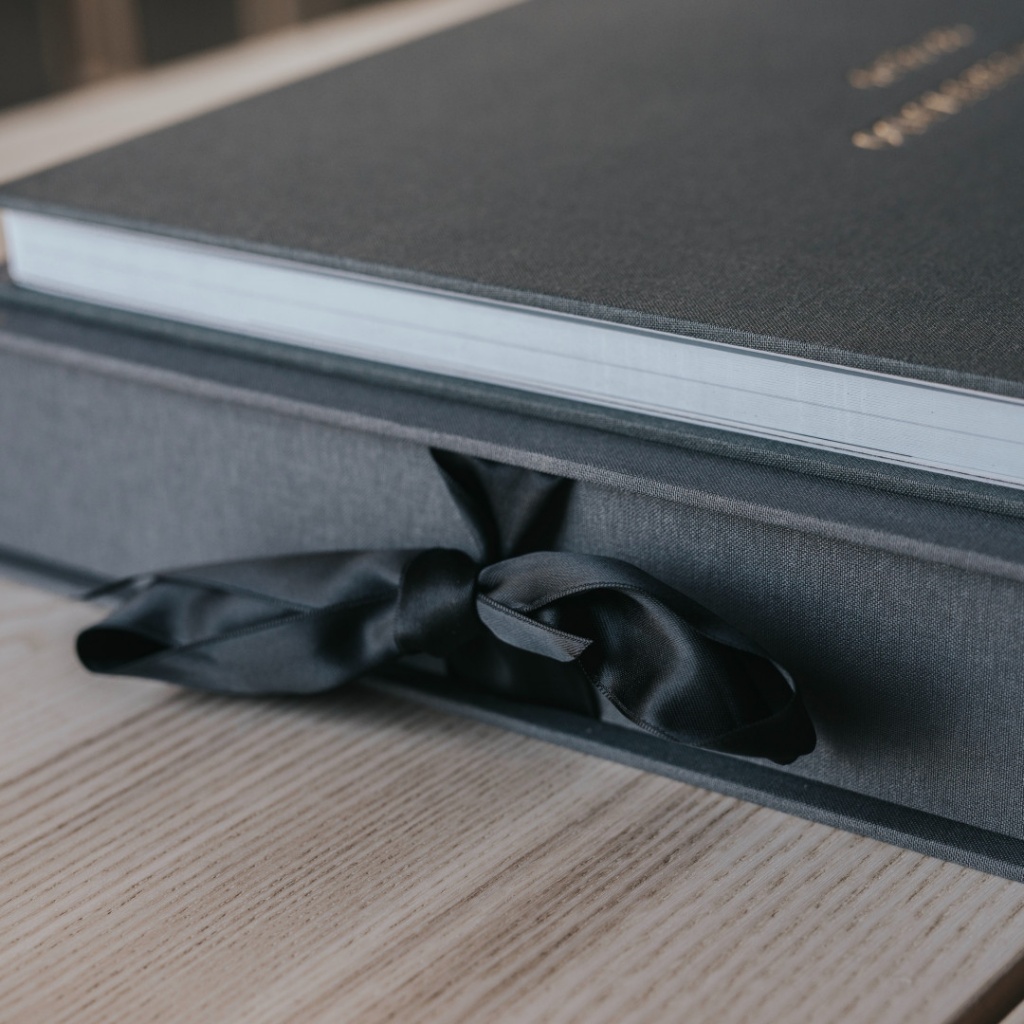 Photo by Bodas You & Me
Luxe softcover photo books are similar to a magazine and ideal for your wedding photos. They come in a convenient size for your coffee table, and it makes them a perfect alternative to wedding photo books. Luxe softcover photo books are printed on premium photographic paper and bound with durable glue
Each photo book is professionally designed to show more of your wedding photos. It has a personalized album cover, which depicts the best photo of newlyweds and their names. Also, you can choose your favorite photos, apply different page layouts, and edit captions for a spectacular result. Besides wedding photos, the design allows you to post love letters, poems and personal wedding vows.
Viewing this modern photo album is a great pleasure.
Contemporary Design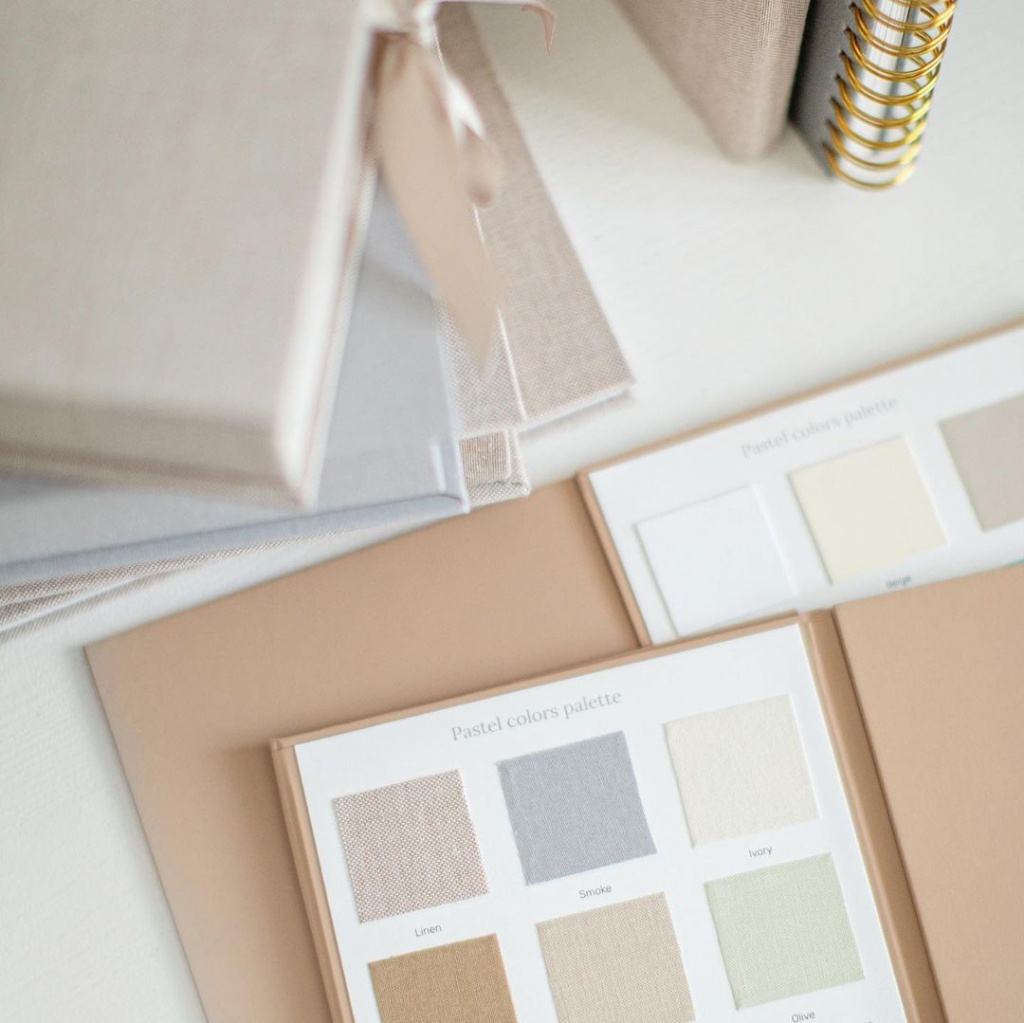 Photo by Masha Golub
Contemporary design has the characteristics of minimalism. It refers to everything that is devoid of excesses, leaving only the essential elements. Let's take a look at the best wedding album design trends that are dominating right now
Classic Fonts
Photo by jennytong_photography
Classic Fonts are commonly seen as traditional, elegant, and reliable for wedding album inscription. For many, they evoke a sense of nostalgia. A variety of classic fonts are used in the design of wedding photo albums, but only gold or silver fonts look much more powerful on the album cover
Subdued colors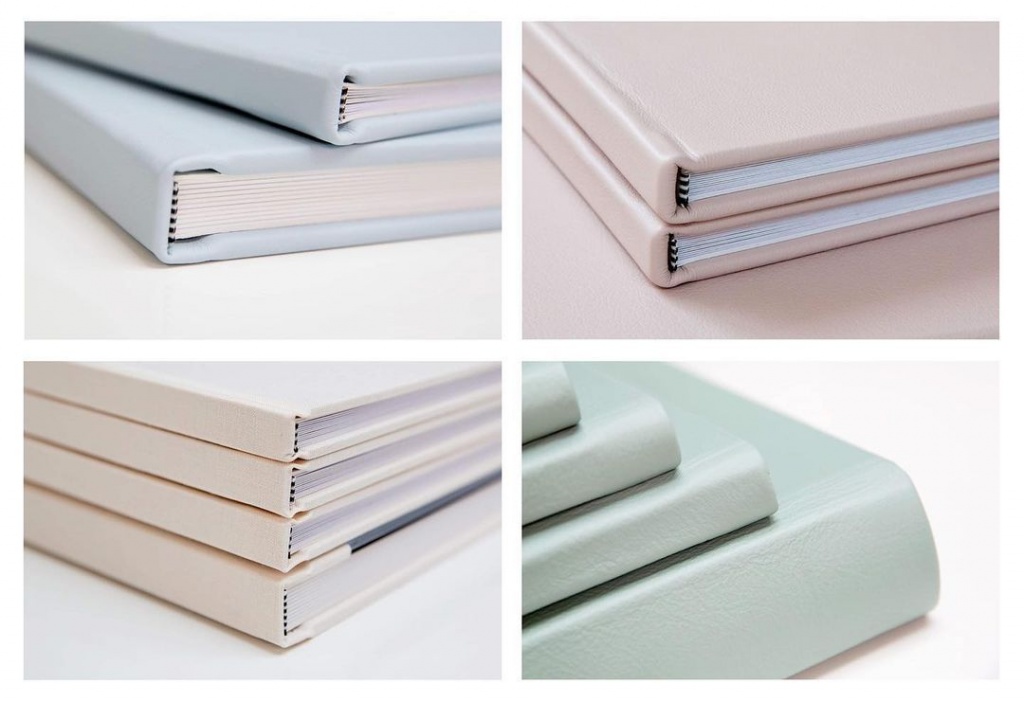 Photo by helenenglandphotography
Until recently, bright colors were at the peak of their popularity. However, now, people want something more sophisticated and subtle. Today, subdued colors are becoming increasingly popular in the world. These colors not only make your album design more elegant, but they also look very natural and genuine. Moreover, the album cover of subdued colors will always be in trend
Gold in design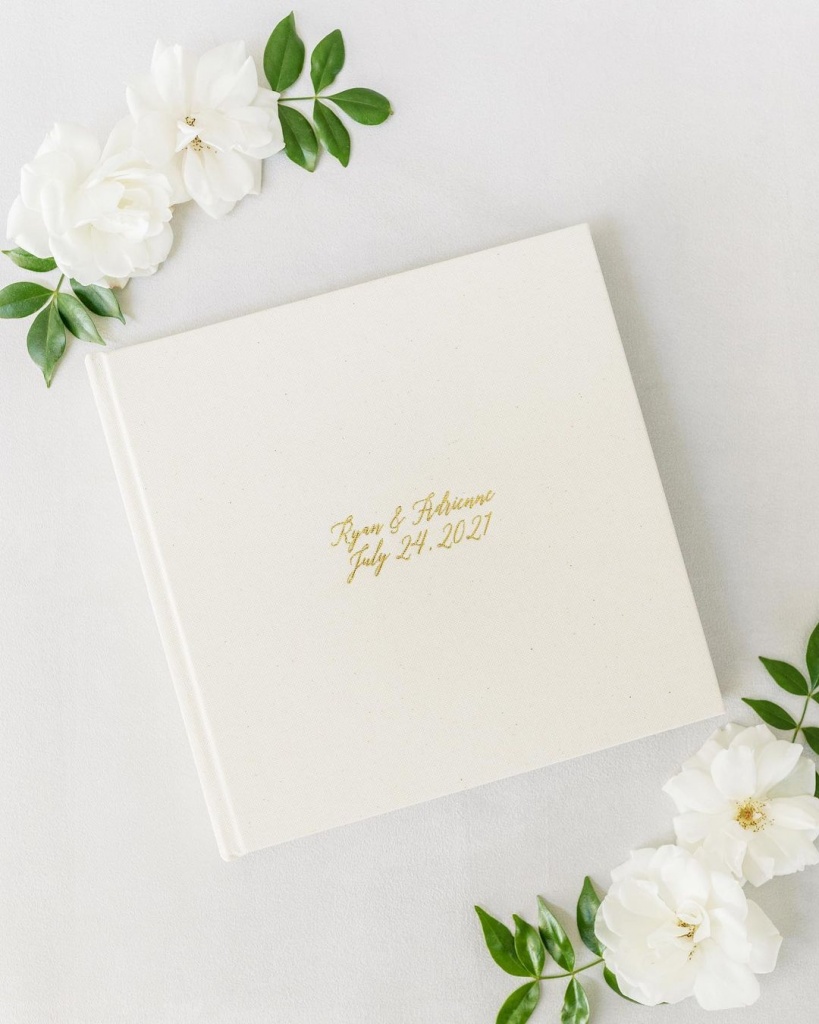 Photo by corinnarosephoto
In the best wedding photo album design, gold effects are still very fashionable in 2021. They are perfect for minimalist design, as small glittering elements generate a lot of interest. Designers successfully experiment with gold foil, creating a matte, glossy, embossed and lacy surface on the album cover. Certainly, wedding albums with gold foil stamping look very luxurious and expensive
Nature-inspired design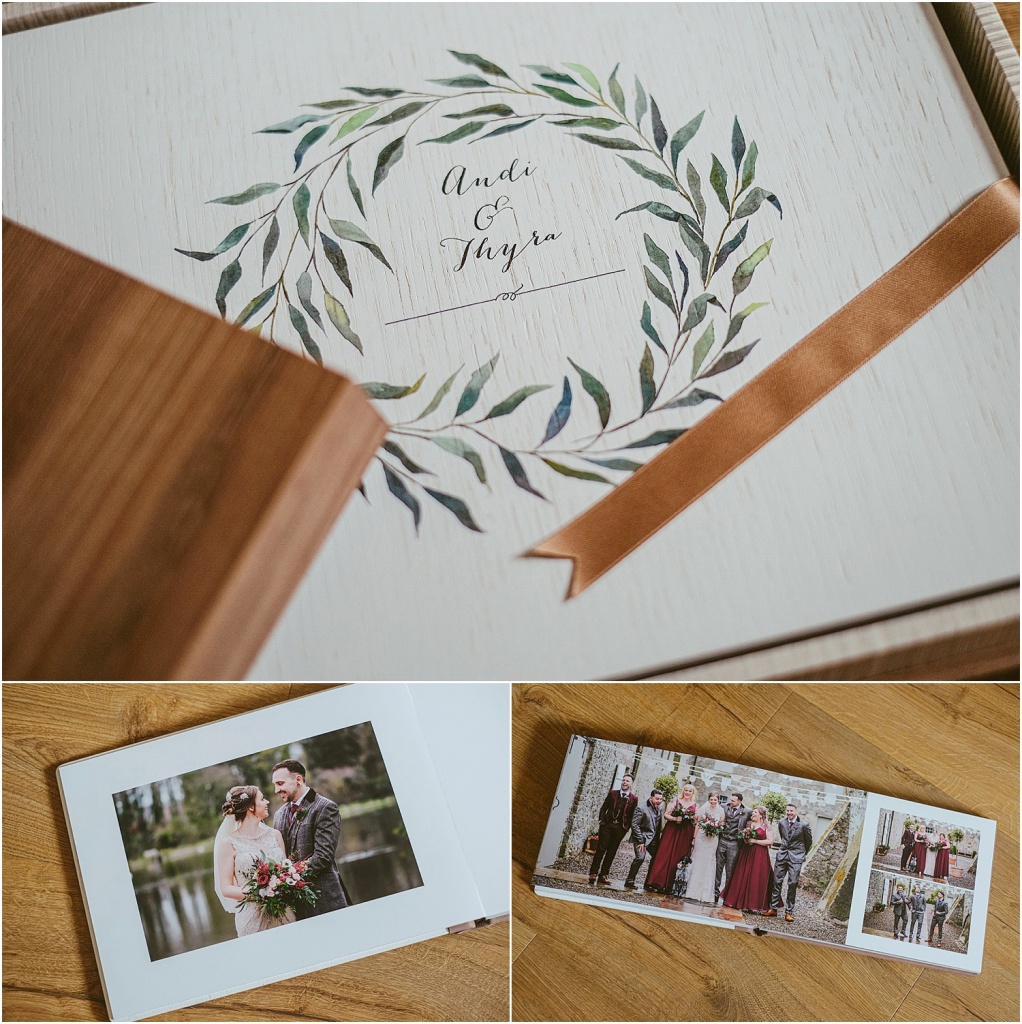 Photo by 2tonephotography
This year, harmony with nature is one of the preferred trends in photo album design. Natural motives are the most popular design elements. The image of leaves, flowers, or twigs becomes very beautiful when it is made by the foil stamping technique. Of course, this composition is life-giving and calming. Inspirational symbols are also trendy now. In addition, painting techniques are used in the design of the cover to make it look more natural