5 Tips for Hiring the Right Wedding Videographer
As peculiar as it may sound, not all couples are still convinced they need a videographer for the most important day of their lives. Judging by the numbers of studies, our memory deletes all the vitally unnecessary information quite fast, consequently a month or year later you'll barely recall a thing. However, unfortunately, you`ve missed the point and no one is able to revive it that very day. Actually, you invest in the timeless video - it's literally a time capsule that stores not only the chronology of your wedding, but also those emotions, that vibe, those vivid, vibrant feelings that will always give you goosebumps when you remember them. You just need to find your best professional, who, combining your hopes with his/her artistic look, will present you with an authentic piece of art that was created with love especially for you.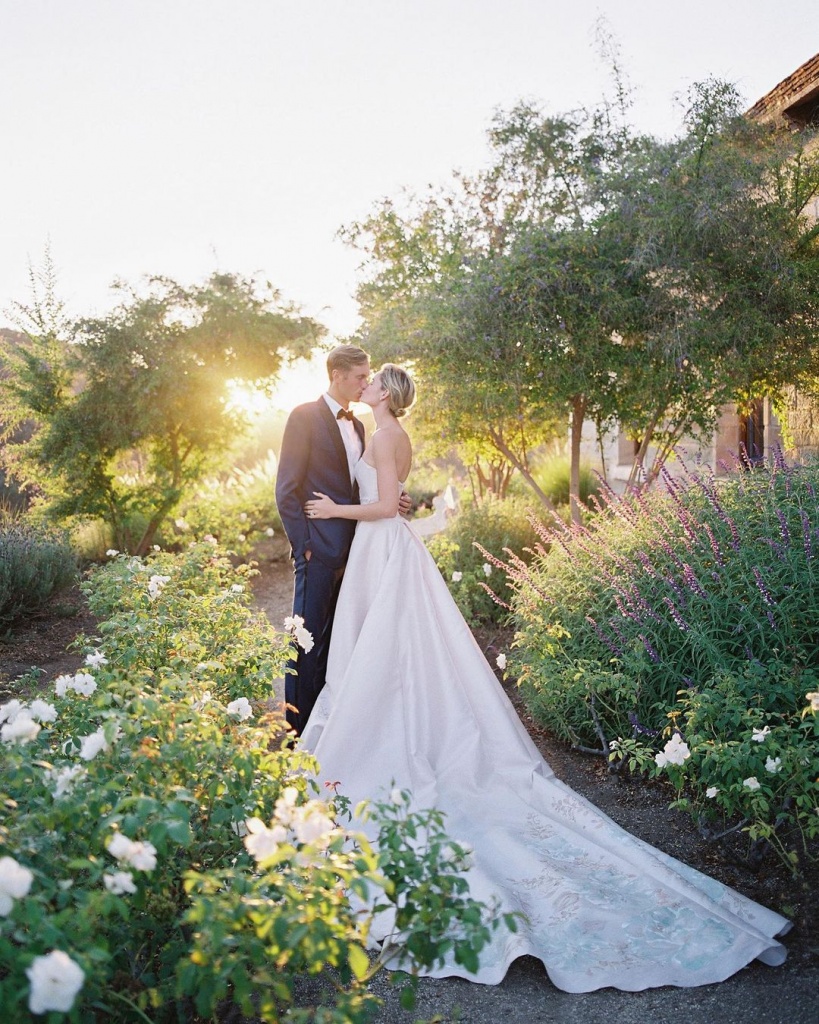 Photo by lauragordon
Set up a meeting with a Videographer
During the personal meeting with the wedding videographer, the most important thing that you need is to see whether this person can easily gain your trust and confidence. During this day you can become a real team, good friends who strive to a mutual goal that is to get the best result ever. You should discuss everything thoroughly, make sure the videographer feels you and the whole process resonates with you. The better you explain your preferences, the more satisfied you will be with the result. Because during the wedding, you relish the moment, have fun and celebrate the happiest day of your life, and your chosen wedding videographer catches your shining eyes and sincere tears.
Photo by maxkoliberdin
View the works in details
The personality of the wedding videographer is important and is the starting point for your communication. However, what is much more important is his/her professionalism in creating wedding videos, in looking into the depth of your soul with the aim to see your inner beauty. On the wedding day the newlyweds experience a full range of various emotions and feelings: tenderness and vulnerability during the wedding ceremony, warmth and excitement being among the closest people, as well as sincerity, supported by tears of joy at the sight of happy eyes of their parents. So, the main task of any wedding videographer is not only to capture all these feelings on the very day of the event, but also to make you return to this day while watching the final video in order to relive every moment once again.
Therefore, when looking through any wedding videographer`s portfolio, try to catch the thought of "I wish this video was mine". Evidently, it'd be a good sign. Moreover, feel free to suggest your ideas and references and generally get creative. Being an experienced professional, the wedding videographer will analyze your preferences and recommend what is objectively a bad choice and what is possible to use as a reference. However, in any case, even without your explanations, the real professional will do everything possible to please you with a great result. By the way, you may inquire if your wedding videographer has already worked in your chosen venue, or even ask his/her recommendations as for the nice venues to host your celebration, including his/her opinion about the wedding style and the lighting in the main hall.
Stick to your budget
One of the most important questions still remains: "How much do wedding videographers cost?". Well, it's fair to say that prices differ depending on many factors, though the average cost for a wedding videographer varies from $2,000 to $4,000. Those decisive points are the level of the wedding videographer's expertise, the location of the event and the number of people in the team. This is usually a two-person team formed by the main wedding videographer and his/her assistant. Having two cameras instead of one helps a lot to get a much better, clearer and more dynamic view of the event, providing different viewing angles and consequently, a natural and rich picture.
When it comes to pricing, almost every wedding videographer uses a package system for the services, and more importantly, you can easily customize the package to your expectations. Keep in mind that a usual working day for a wedding videographer is 10 hours that starts from the bride's and groom's morning and ends after the cake is cut. Actually, this time period is more than enough to film all the important moments of the wedding, although you can discuss other options as well.
Do not wait too long to start looking for a wedding videographer, it's best to do it12 months before the celebration. Especially if you plan your wedding between June and October, which is a peak wedding season when all the dates may be already booked, and the prices are higher than usual. So, when creating your wedding plan, be sure to mark booking your wedding videographer as one of the first tasks to complete.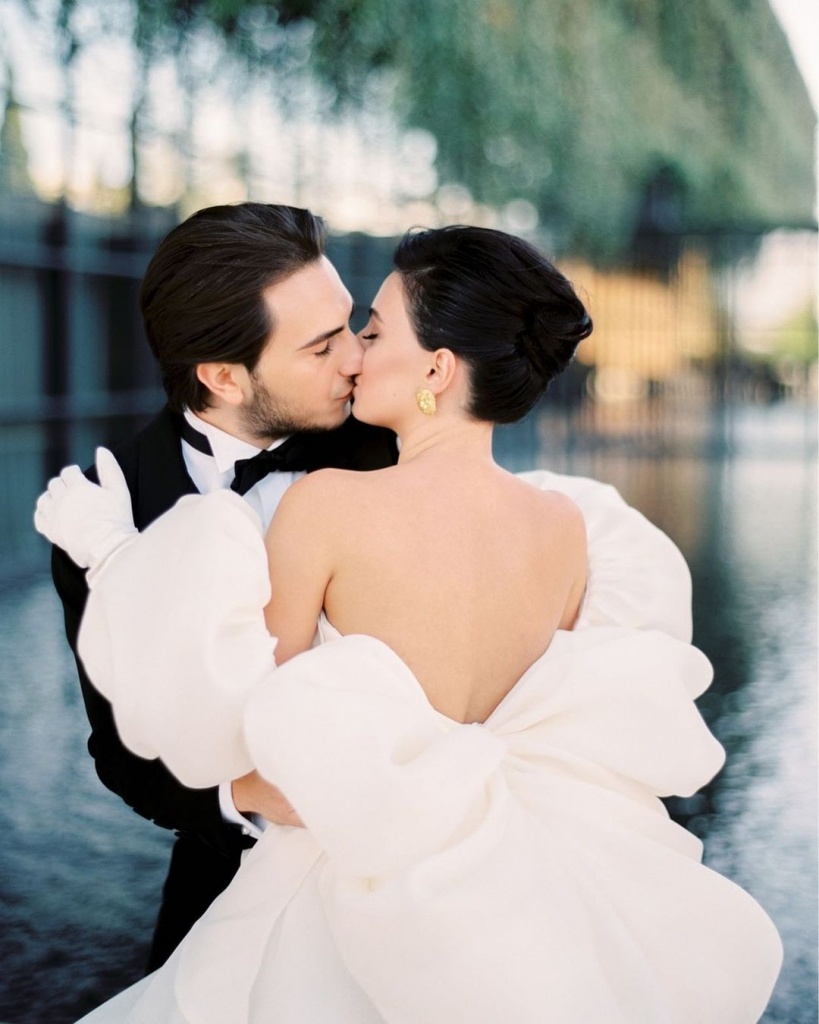 Photo by tamaragigola
Make sure the style fits
Another point to think about is the style of your video, given that there are a lot of approaches to documenting the wedding and each of them is worth mentioning. However, first and foremost, you should narrow down the number of styles, leaning towards a stage aesthetics, where posing and scenarios make it possible to create a cinematic type of videos with accurately selected music, colors and tempo. Otherwise, you can opt for a sentimental approach, where the natural and intimate atmosphere is complemented by the sounds of pre-set speeches, leaving room for spontaneity and fun. Besides, try to figure out if the drone usage is permitted at your wedding venue to spice up the final video with great long-range footage. It is quite common for wedding videographers to use long lenses to remain invisible during the whole celebration, in accordance with the etiquette and the guests' comfort. Although, if the style and vibe of your wedding allow it, you may ask the team to feel free to interact with the public without trying to hide. Actually, the only thing you really need is to listen to your heart when choosing the best wedding videographer, as it never lies and can recommend the truly right person.
Ask for reviews and references
When looking for the wedding videographer, you will come across different feedback from your friends, relatives, and even unknown people from the internet. To not get lost in all that information, we suggest that you use the websites where you can easily find a vendor you need, look through the reviews of satisfied clients, and definitely appreciate his/her works, examining if they are just aesthetic or evoke genuinely true emotions in you. And in addition to this, as mentioned earlier, ask the person you've booked for the references, let him/her show the artistic view and ideas he/she is eager to bring to life. And then just let everyone do their own job: the wedding videographer to make a masterpiece, and you to relax and enjoy the happiest moment of your life.