Wezoree's Top 10 Photographers in New York City
Publication date:

07/21/2023

Updated:

11/15/2023
Put on your fancy hats because we're going on a fabulous journey today - a delightful expedition through the glossy, often tear-streaked (in a good way), enchanting world of the top 10 NYC wedding photographers!
We've all been to that wedding, haven't we? The one where the couple's special day was beautifully etched in time by a lens wizard. Photos so vivid, they make the memories blush. Those are the artists we're going to talk about. Those who can capture the loving gaze between two people, the joyous laughter, the jubilant dancing, the tearful toasts, and even eccentric dance moves. Now, don't get us wrong, we're not just talking about pretty photos here. New York isn't known as the City of Dreams for no reason! It's the backdrop for countless love stories and, my oh my, do these photographers know how to weave a beautiful tale through their clicks.
And let us give you the inside scoop - this list, it's the bee's knees. These maestros of the camera capture the spirit of love and commitment so beautifully, each photo is a testament to the art of photography itself. So pop the kettle on, get nestled into your coziest spot, and let's take a heartfelt stroll down the aisle with these master storytellers. Ready to fall in love with their work? Let's get this show on the road!
Samm Blake Photographer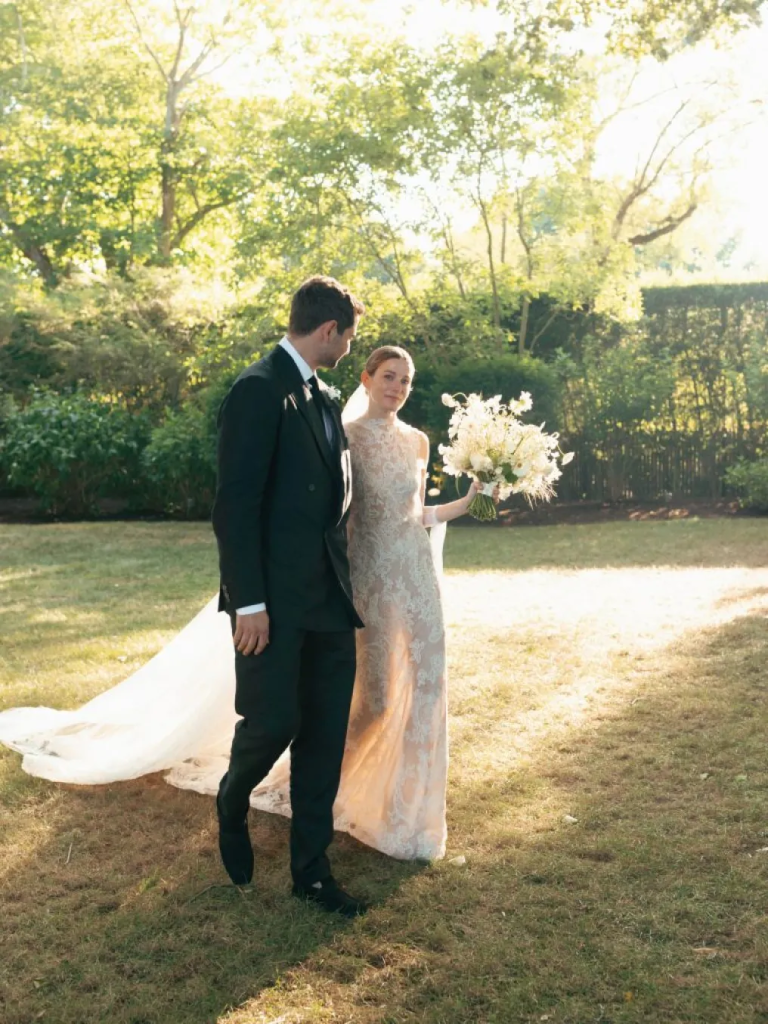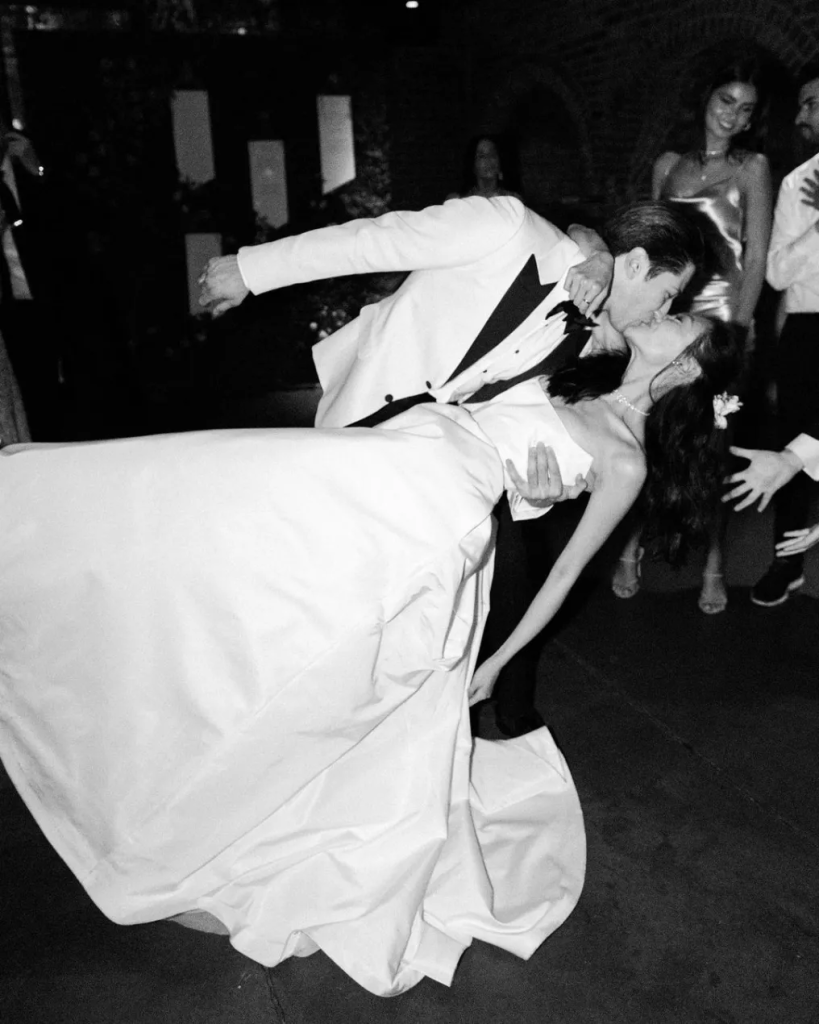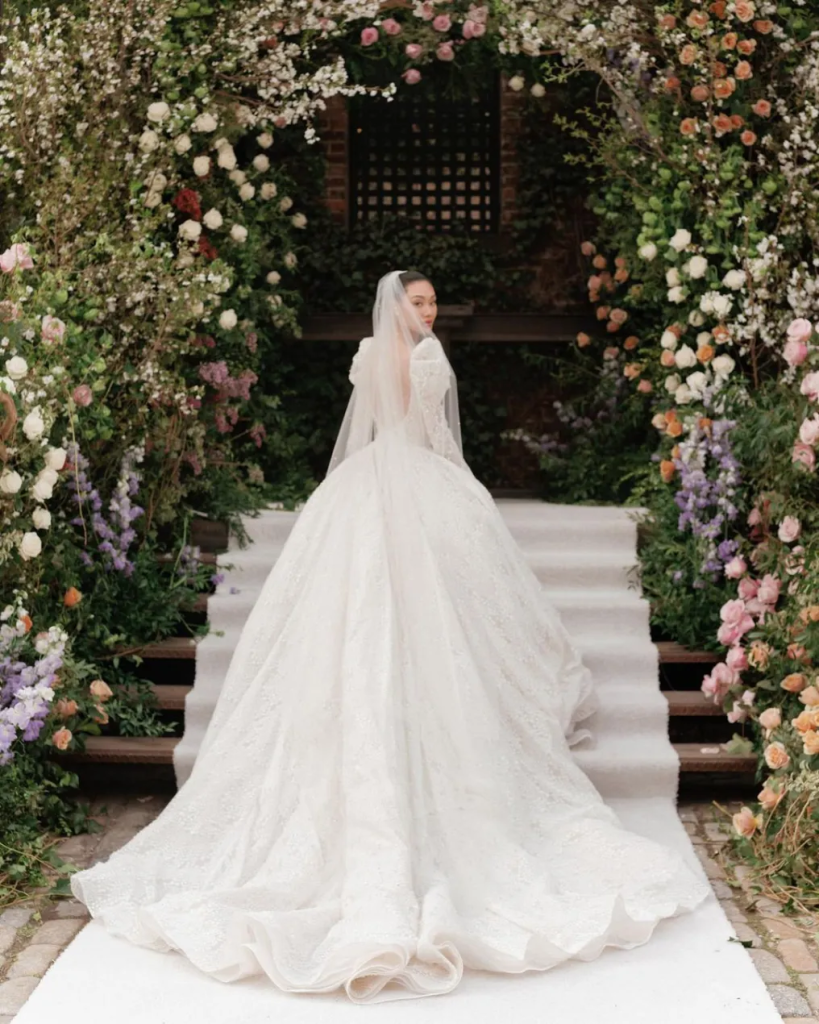 Samm Blake is a highly skilled and wonderfully distinctive photographer who currently calls the vibrant city of New York her home. Originating from Australia, Samm has an impressive two-decade background in fine art photography and journalism. Her career has led her to witness and document some of the most luxurious wedding celebrations in locations spanning from Iceland to Indonesia and many more worldwide destinations.
Blake's unique photography style is a harmonious blend of several genres: editorial, documentary, art, and fashion. When it comes to equipment, Samm demonstrates her versatility by using a variety of tools, both film and digital, depending on the specific demands of the job. On any given assignment, you might find her with 7 to 10 different cameras, each one influencing her approach and perspective in its own way.
In essence, this New York City's top wedding photographer is a truly unique and dedicated professional, seamlessly blending her love for photography, travel, and humanity into a memorable career. We look forward to seeing where her journey takes her next!
Trent Bailey Photographer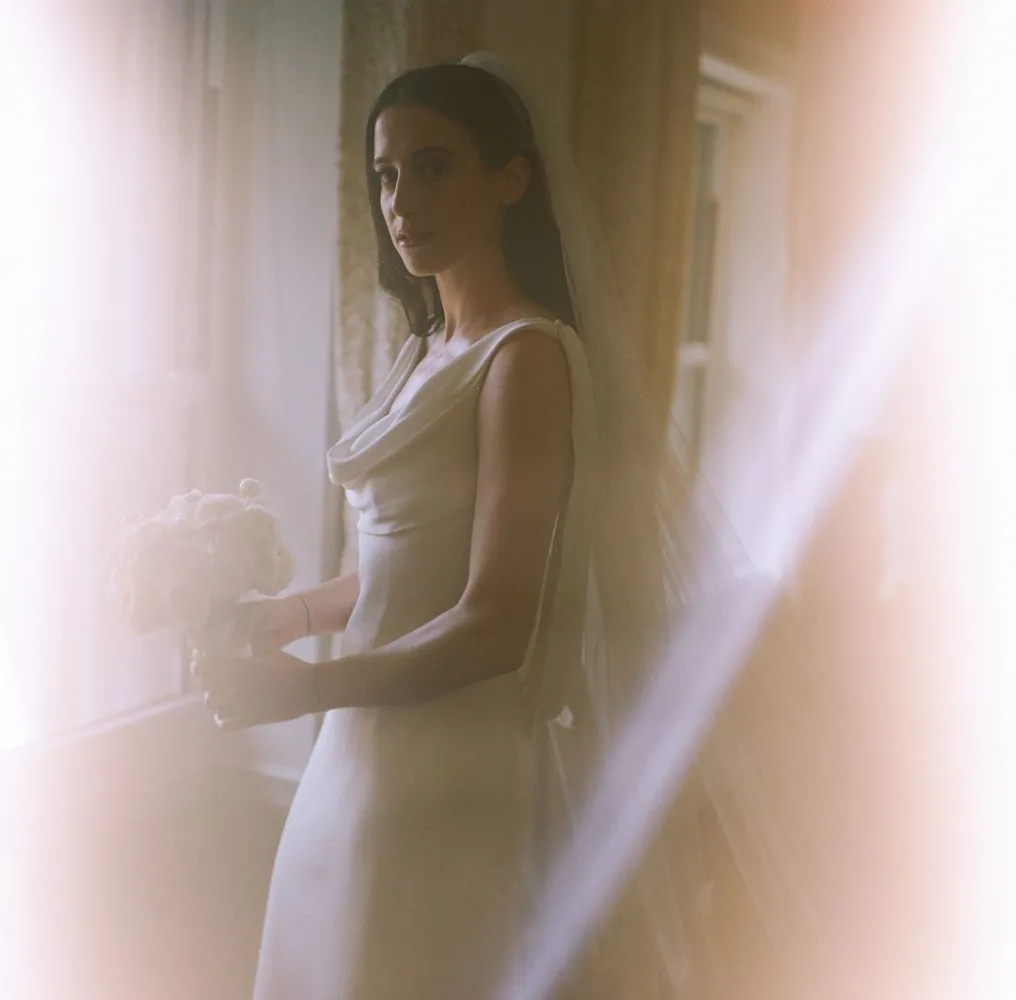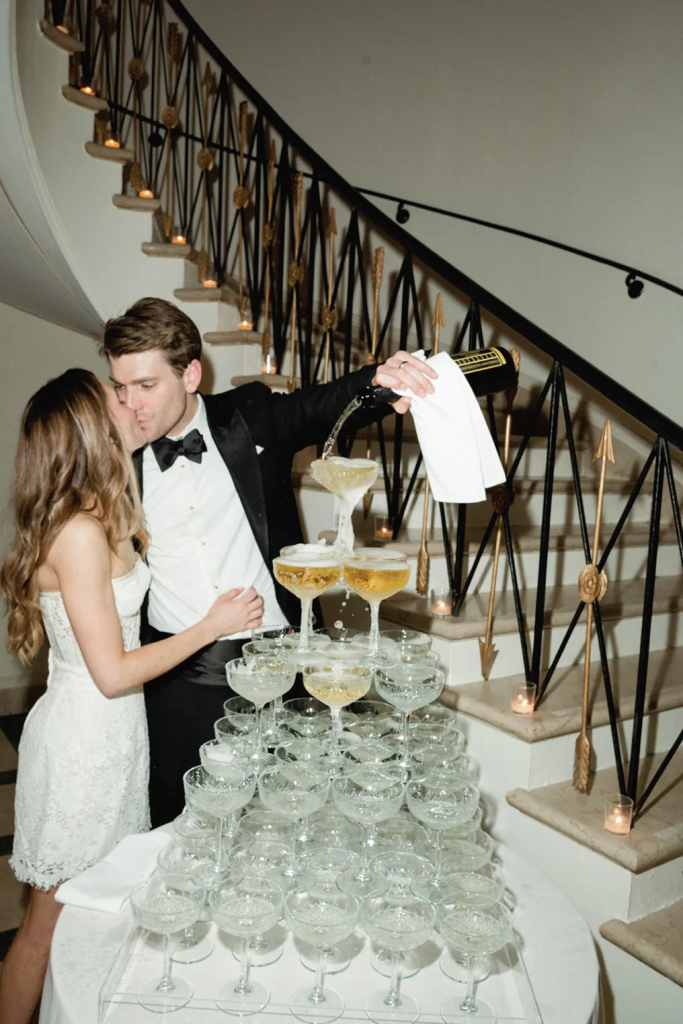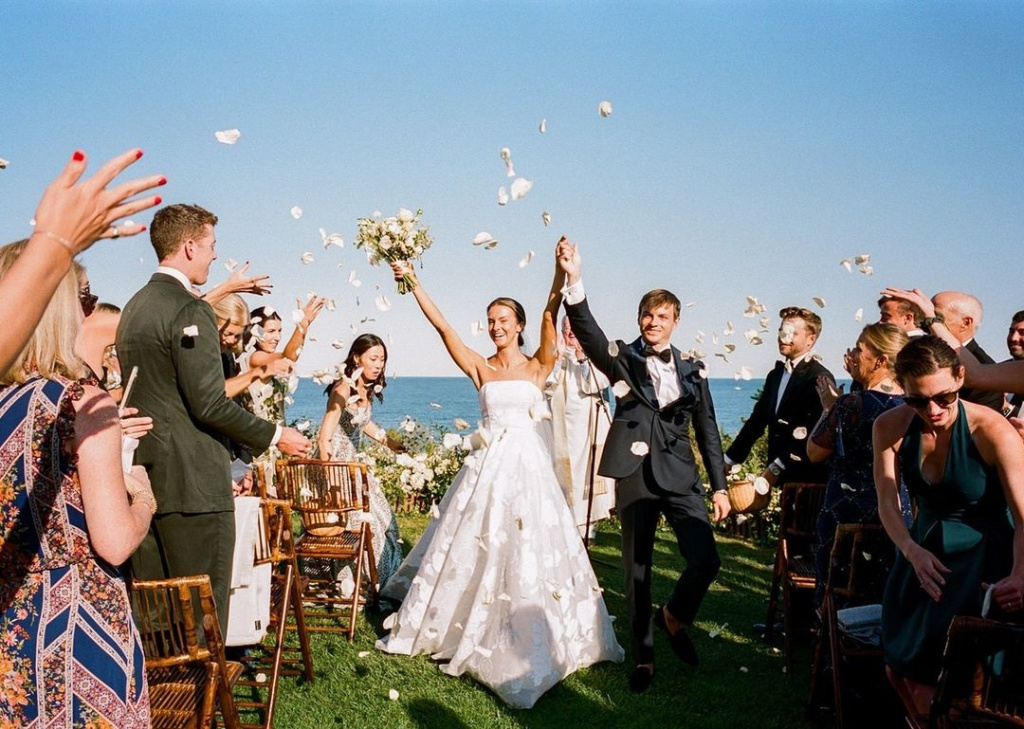 A conjurer of captivating candids and soulful snapshots, Trent Bailey, one of the greatest wedding photographers in New York, has spent the better part of 14 years harnessing the raw beauty of the human spirit. Imagine having your joyous day captured in such a way that every glance at the photos instantly transports you back, tingling with the same emotions and excitement as though it were happening all over again. Sounds amazing, right?
At the heart of it all, his team loves the narrative. Documenting a wedding isn't just about the pretty pictures; it's about preserving the story of two lives intertwining. It's about capturing moments that future generations will gaze upon with wonder. And there's nothing more thrilling than being the artist trusted to bring those moments to life. This team believes in flexibility, preferring to curate custom packages to meet the specific needs of their clients. Their approach is to work closely with couples, offering a bespoke experience that's as unique as the love stories they capture.
And if you're wondering, yes, they do destination weddings! Whether it's the breathtaking beauty of Kauai, Hawaii, the rustic charm of Nantucket, the dramatic desert landscapes of Utah, or the sandy beaches of the Bahamas, they're ready to pack their gear and capture the romance in the destination of your dreams.
Rafal Ostrowski Photographer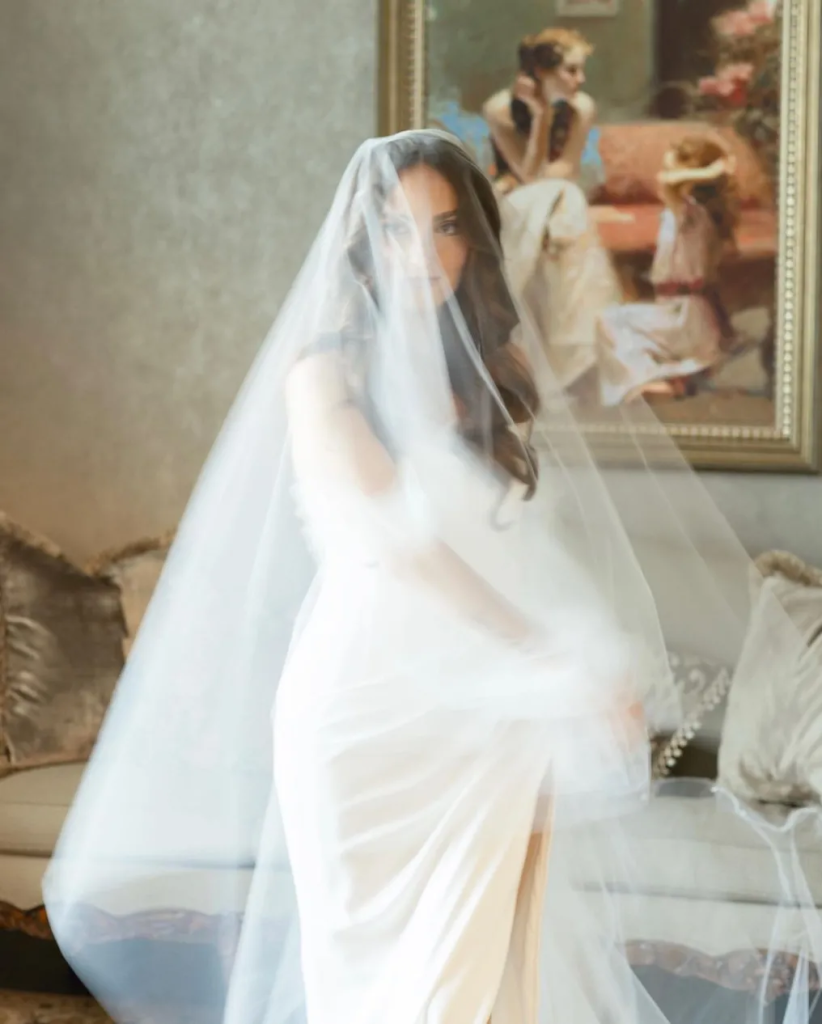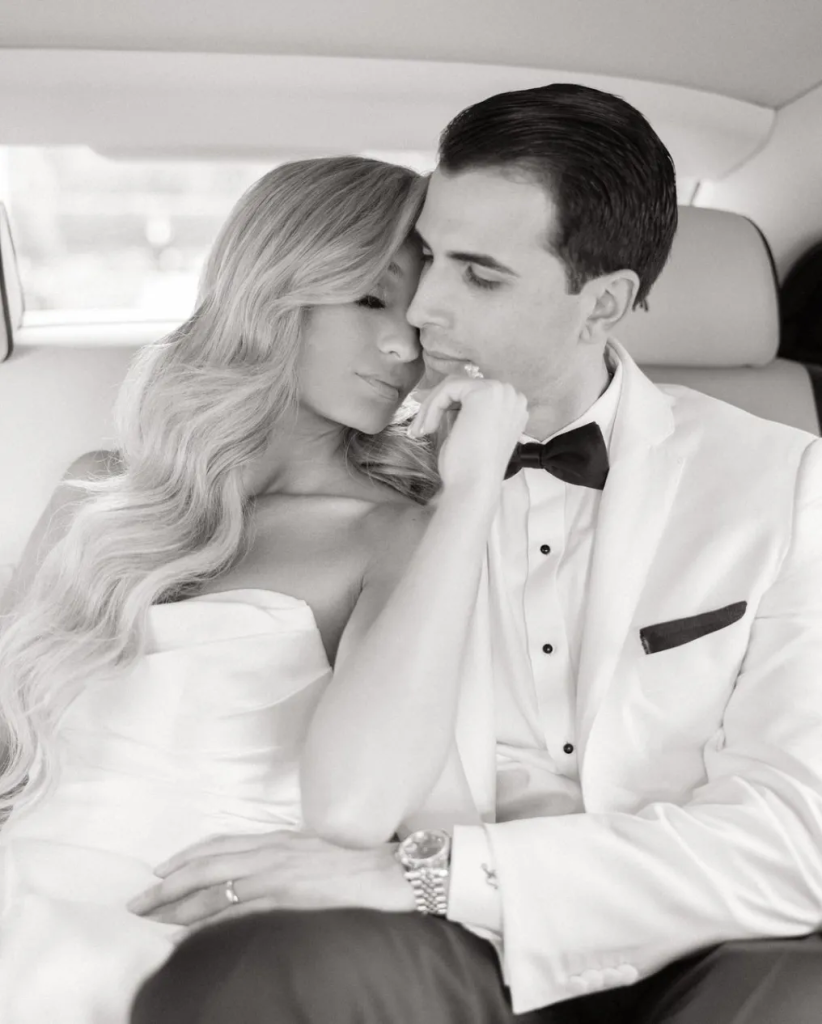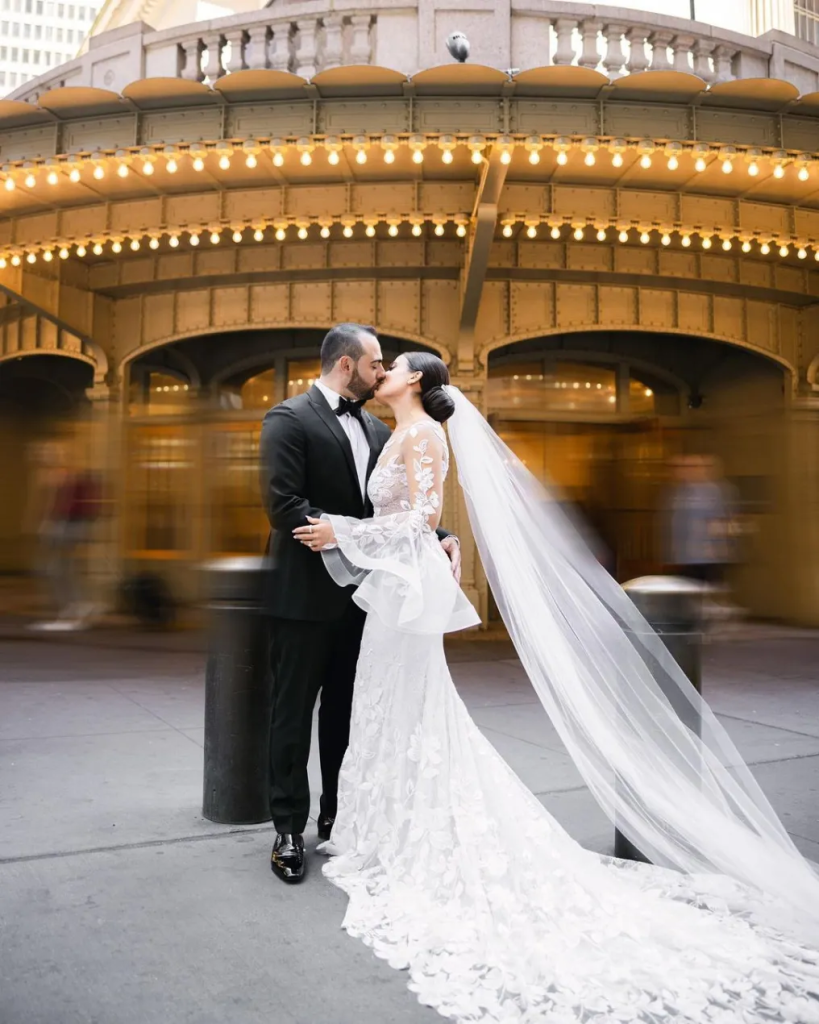 Here's an individual who has a love affair with wedding photography, a wizard of the art who dances with the chaos of events, striving to paint vibrant, timeless pictures of joy, love, and celebration. Thirteen years into the game, Rafal, a professional wedding photographer in New York, is still as passionate as a newcomer, with a dedication that has only deepened with time.
There's no detailed plan for this photographer's shoots. Much like a skilled improvisational jazz musician, Rafal plays off the energy and vibe of the subjects and the setting. Freestyling in photography? That's right! Now, let's talk about the relationship with clients. It's like a boutique - personalized and collaborative. This artist takes the time to understand the couple, tune in to their vision, and go that extra mile to ensure their desires are captured perfectly. What's interesting - the challenge is what fuels Rafal, keeping his drive alive. In the pursuit of maintaining quality and attention to detail, he prefers to handle a limited number of weddings a year.
Jaymo Jaymes Photographer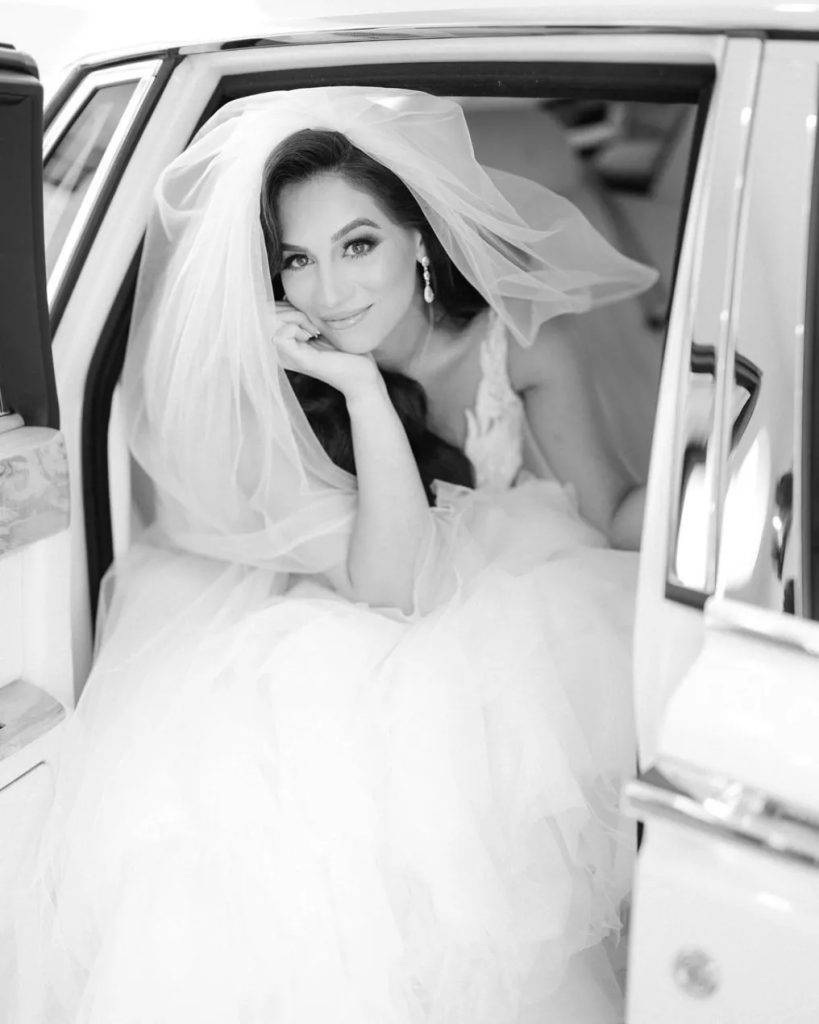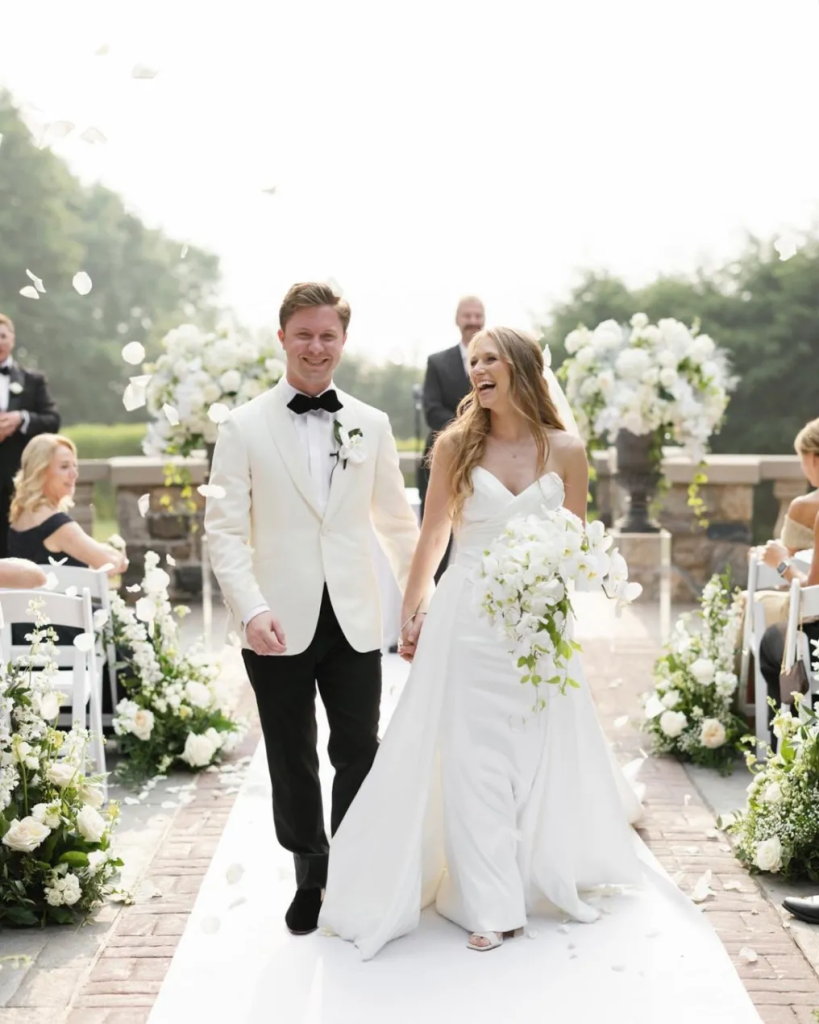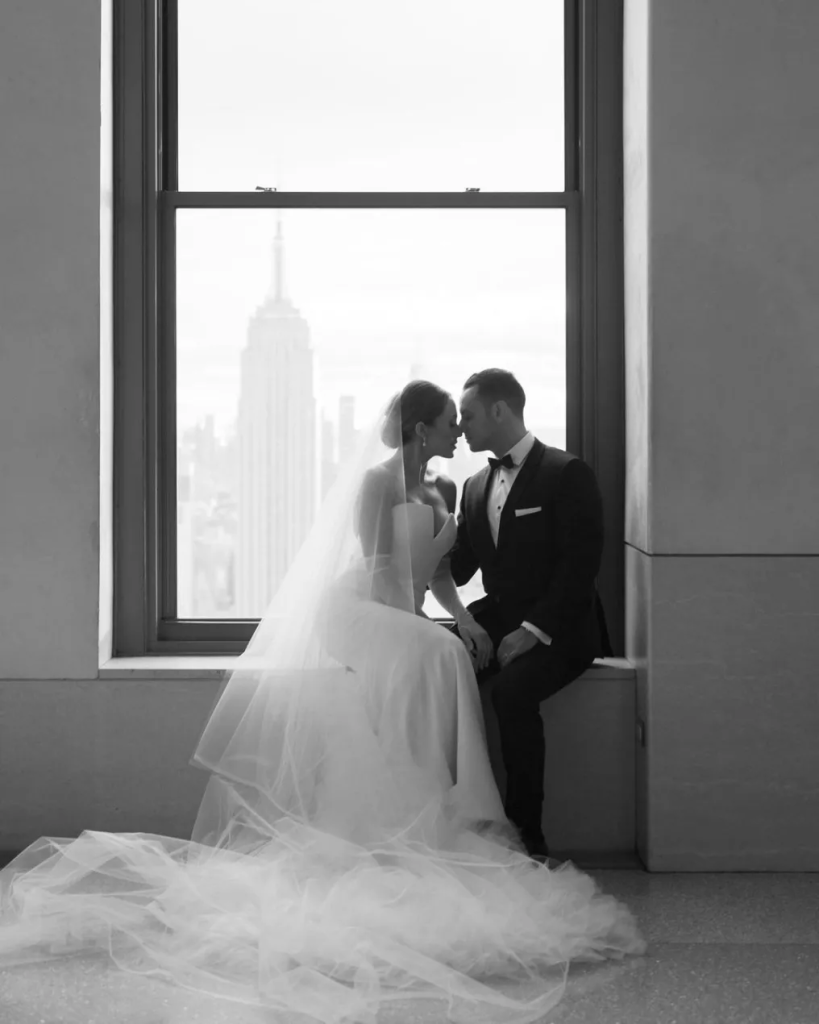 When it comes to crafting memories into beautifully tangible photographs, Jaymo Jaymes, a NYC photographer, possesses a knack for it that is as unmistakable as it is awe-inspiring. In his own words, life is "too precious not to be documented," a belief that pushed him into the arms of photography during his teenage years. It's been a journey of over a decade, a journey that's been filled with wedding bells, couples in love, and a collection of moments so beautiful they'd bring a tear to your eye. His style? It's what you'd get if you mixed luxury with a modern twist, like a black-tie event in a sleek, high-rise building.
His enjoyment springs from the essence of weddings - the joy, the love, the passing of time immortalized in a frame. The realization that the photographs gain more value as time goes on is something he finds incredibly rewarding. Isn't that beautiful? With his team, Jaymo strives to create a rich and memorable experience, built upon the foundation of relationships and trust. They capture the unique quirks and nuances of each couple's love, crafting images that are as special as the people in them.
Volodymyr Ivash Photographer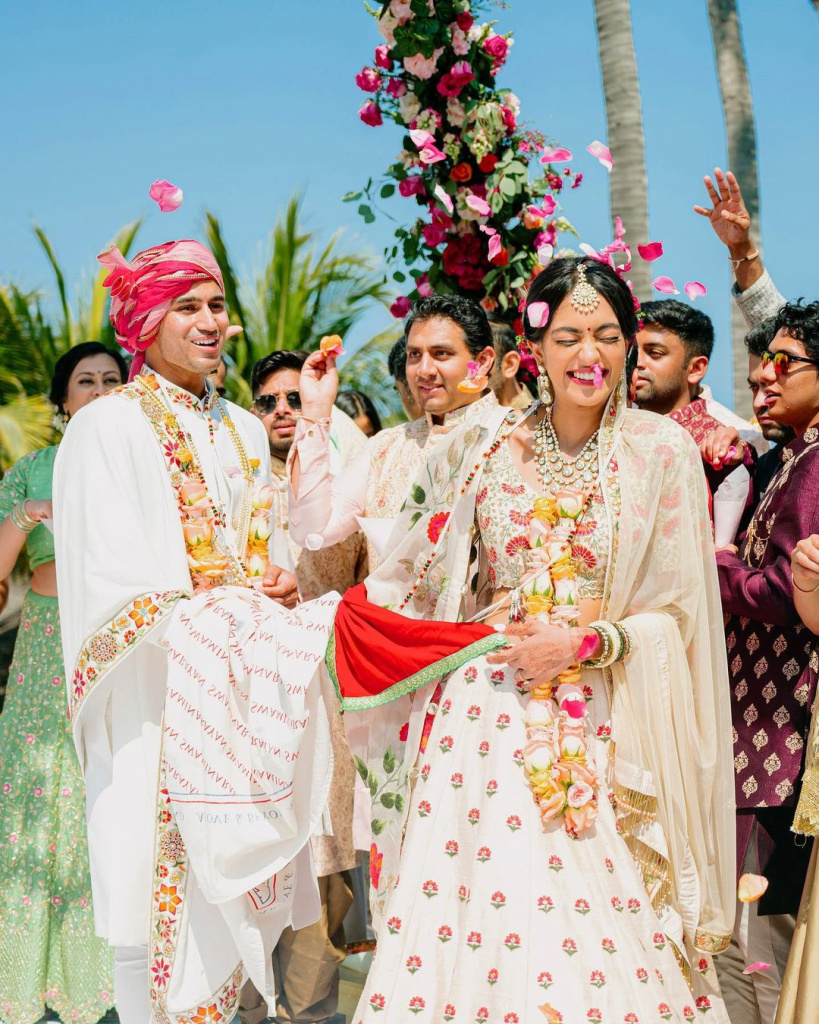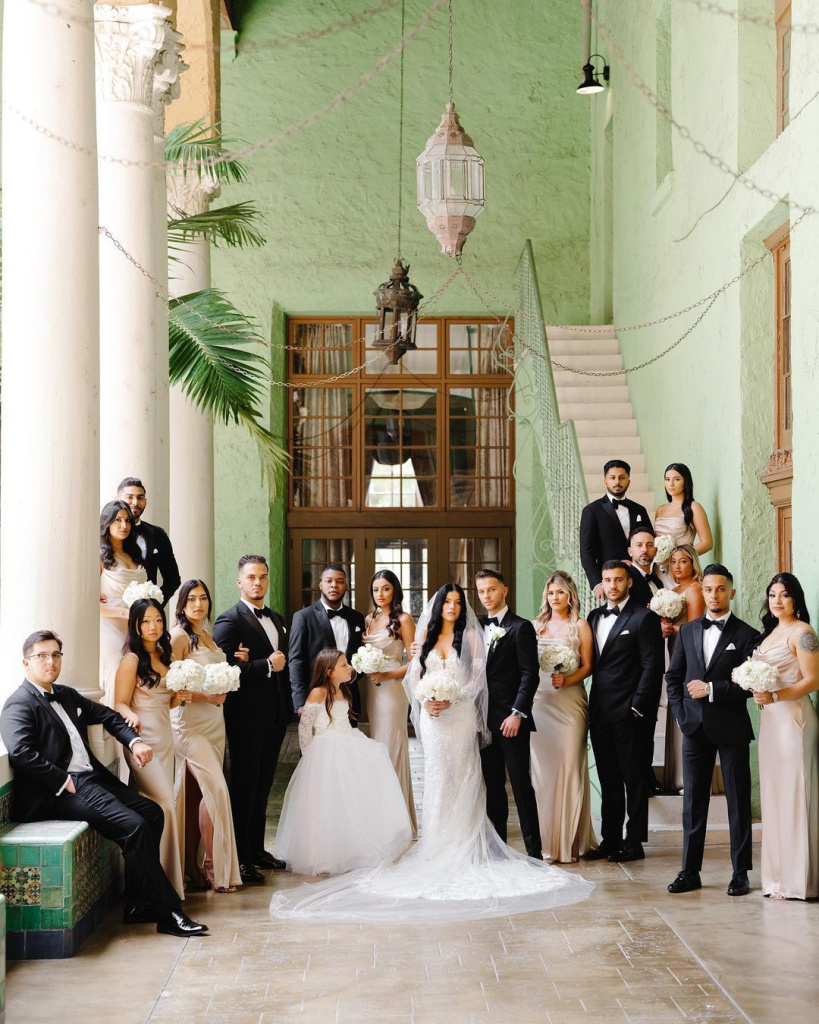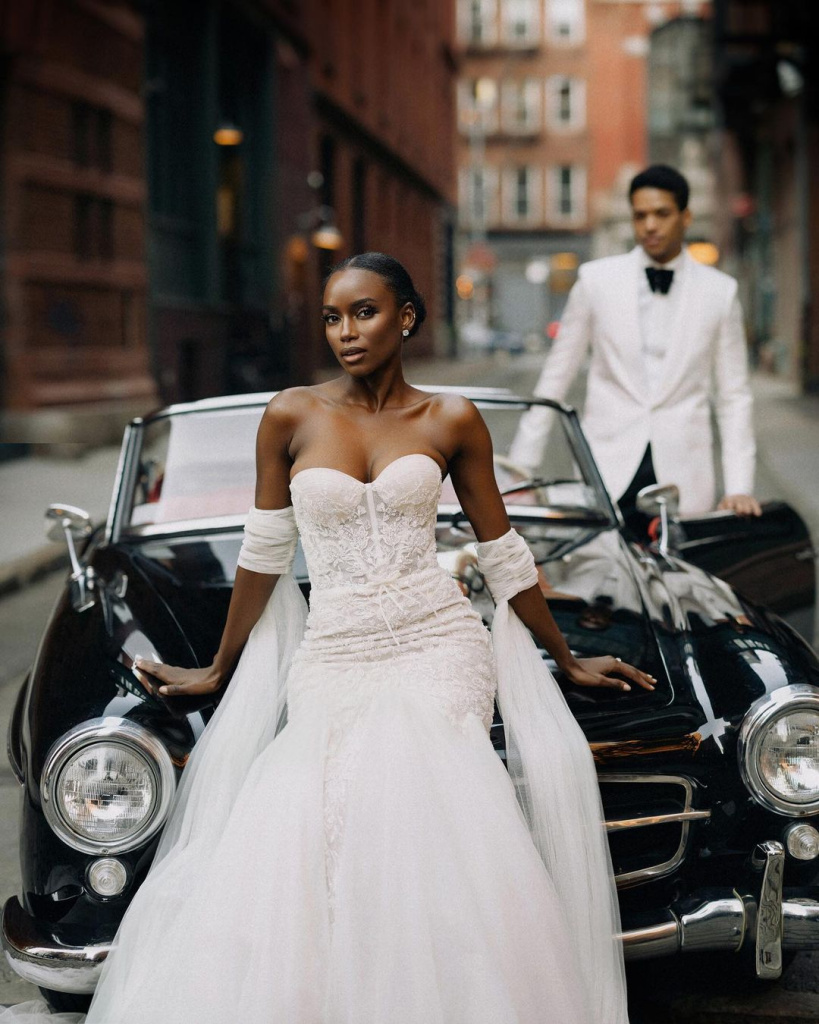 Let us give you a sneak peek into the world of a photographer who's not just been there and done that, but also got the awards, written the book, and most importantly, clicked the shutter like a boss! Meet Volodymyr Ivash, a famous wedding photographer in New York! This humble genius has been capturing the beauty of love and celebration for a solid 14 years, and honestly, his passion still outshines most of the fresh faces out there. If you're wondering what's his secret sauce, well, it's the classic editorial style spruced up with a pinch of art. We know, right? It's like savoring a well-brewed coffee with a delightful hint of cinnamon. Yum!
Oh, did we mention he's also into destination weddings? His favorite place is Cuba. No surprise there, given Cuba's enchanting landscapes and vibrant culture, perfect for creating stunning wedding photographs. So, that's Volodymyr Ivash - a versatile genius with a camera, who lives to capture your special moments, sprinkle them with creativity, and serve them as timeless memories!
Scott Bui Co Photographer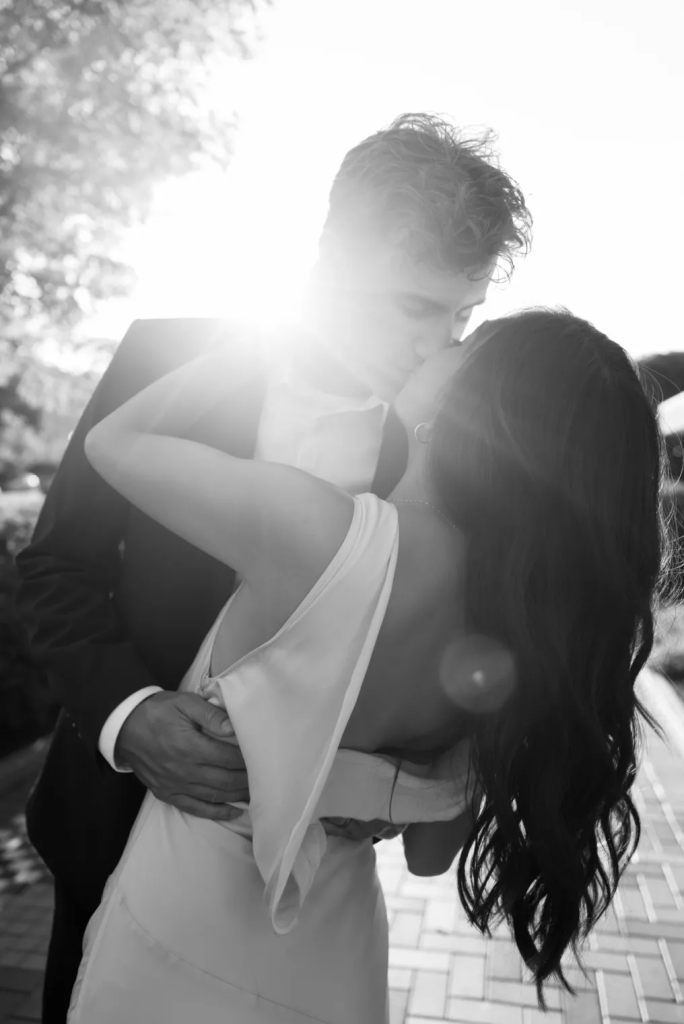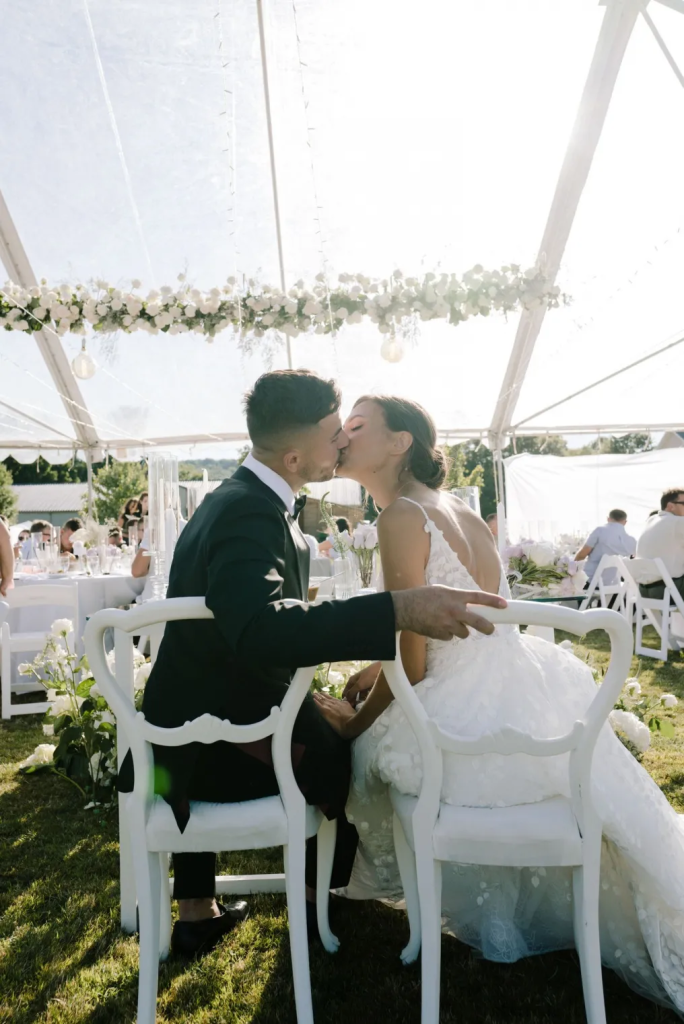 With his lens focused on love, Scott, a New York City wedding photographer, wields his camera as an extension of his soul. Indeed, he is no run-of-the-mill point-and-shooter. Scott's been at this gig for a mere four years. Yet, his photography carries an air of luxury, modernism, and timelessness that speaks of a refined aesthetic sensibility far beyond those years. It's like sipping a rich vintage wine.
For him, being a wedding photographer brings more joy than a kid in a candy store. It's in the laughter that spreads like wildfire, the tears that could fill an ocean, the fleeting moments, now frozen in time. For him, it's not just about creating a photograph but crafting stories of love, connection, and of joy that couples will revisit time and again. His secret ingredient? Active listening and hawk-eye attention to detail. Like a gifted sculptor, Scott patiently listens to his clients' wishes, then molds their dreams into a reality they can cherish forever. A tailor-made experience, if you will. Plus, Scott does love a change in scenery and is more than ready to jet off for a destination wedding. In fact, his favorite spot is none other than Lake Como, the Italian jewel!
Andrii Bondarets Photographer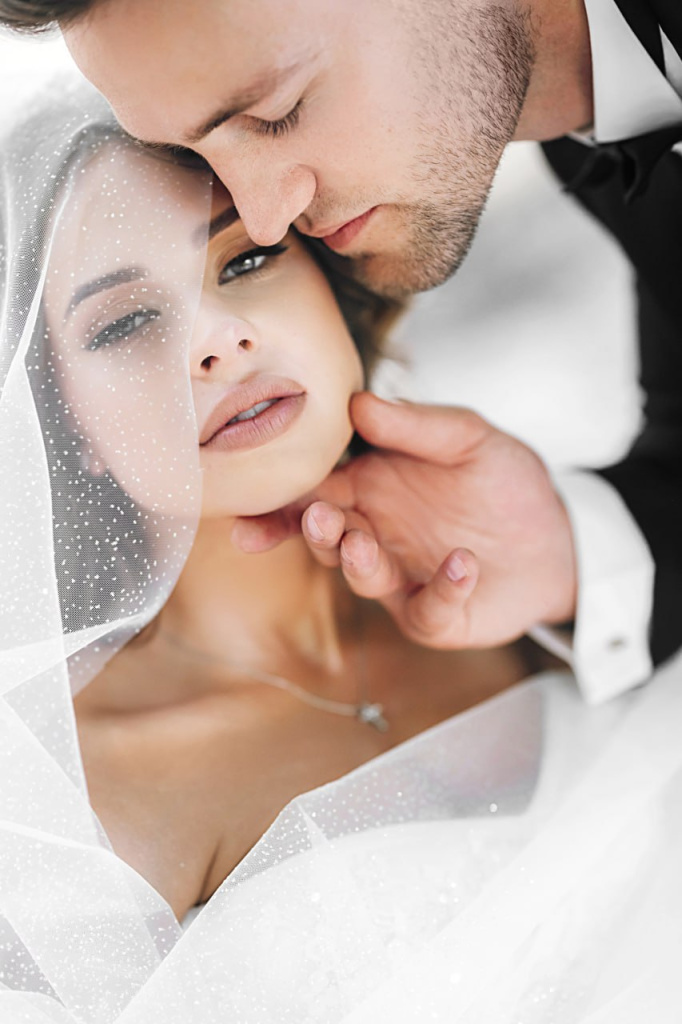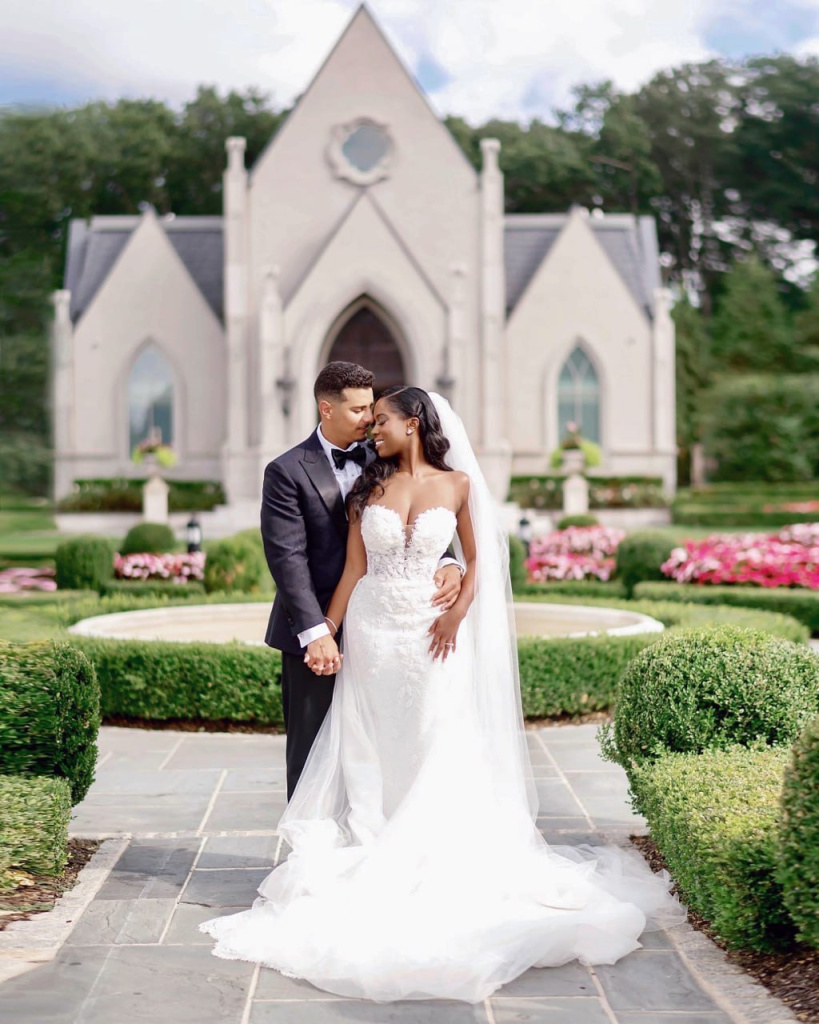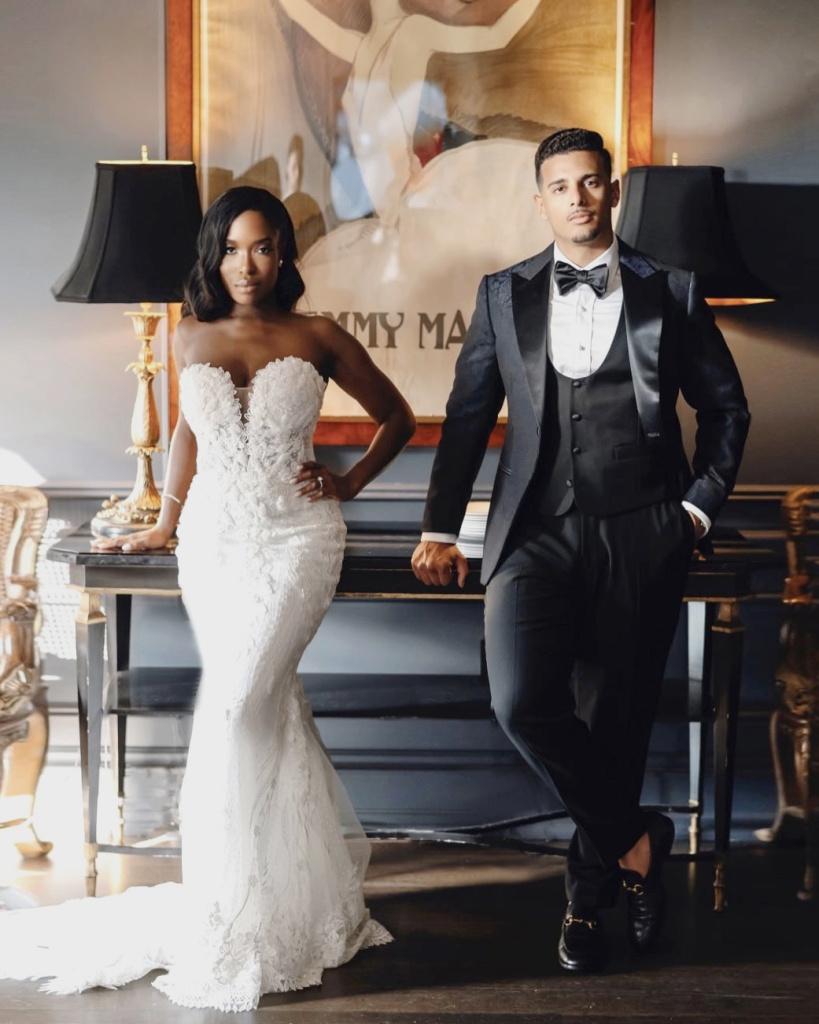 Andrii is a master in the world of New York wedding photography. Can you believe he's been at it for over a dozen years? Time surely flies when you're capturing timeless love, right? He's more than a mere photographer. He's an artisan of emotion, an explorer of enchanting moments. He's spent the last twelve years honing his craft, painting the canvas of over 500 weddings with his harmonious fusion of staging and reportage styles. Fancy words, you say? Well, it's his way of saying that he adds a magical touch while keeping the charm of the candid intact.
His clients aren't just clients to him. They're friends. Friends with whom he discusses, understands, and builds a trust that even the strongest bridge would be envious of. Moreover, Andrii doesn't just limit himself to the local scene, oh no! He's a globetrotter, capturing weddings of different cultures and nationalities around the world. And his favorite destination? Italy! Can you blame him? The beautiful landscapes, the rich culture, the pasta... okay, we might have added that last bit, but you get the point!
Twah Dougherty Photography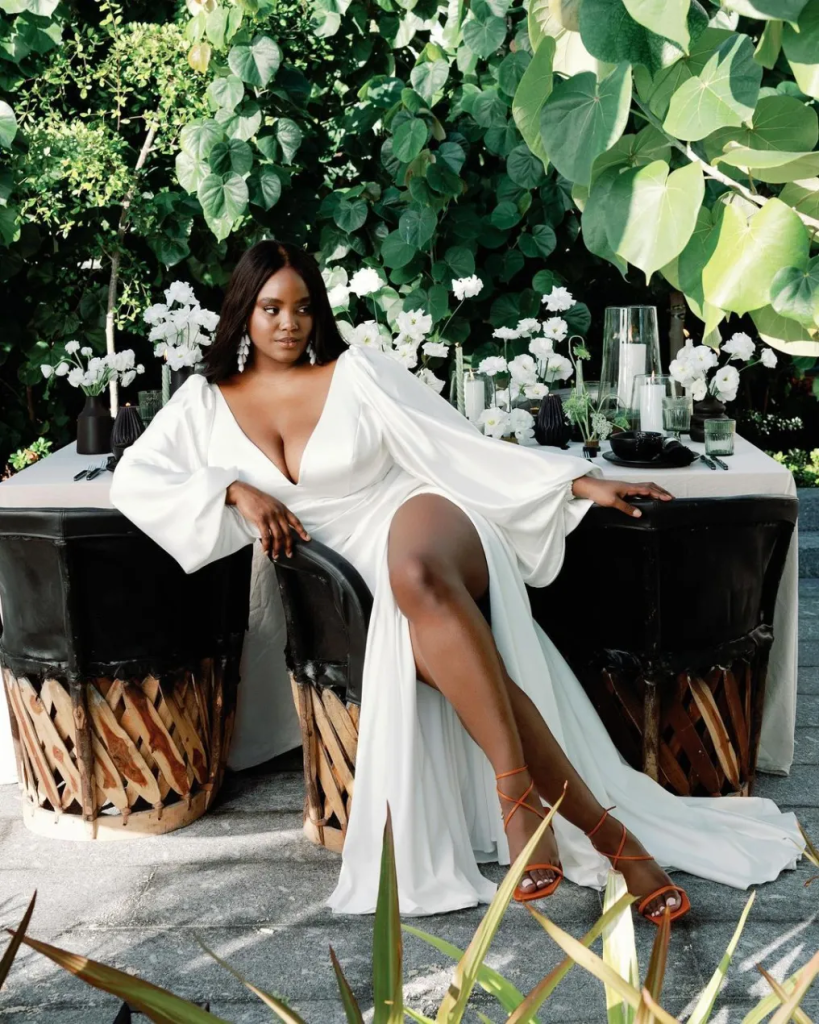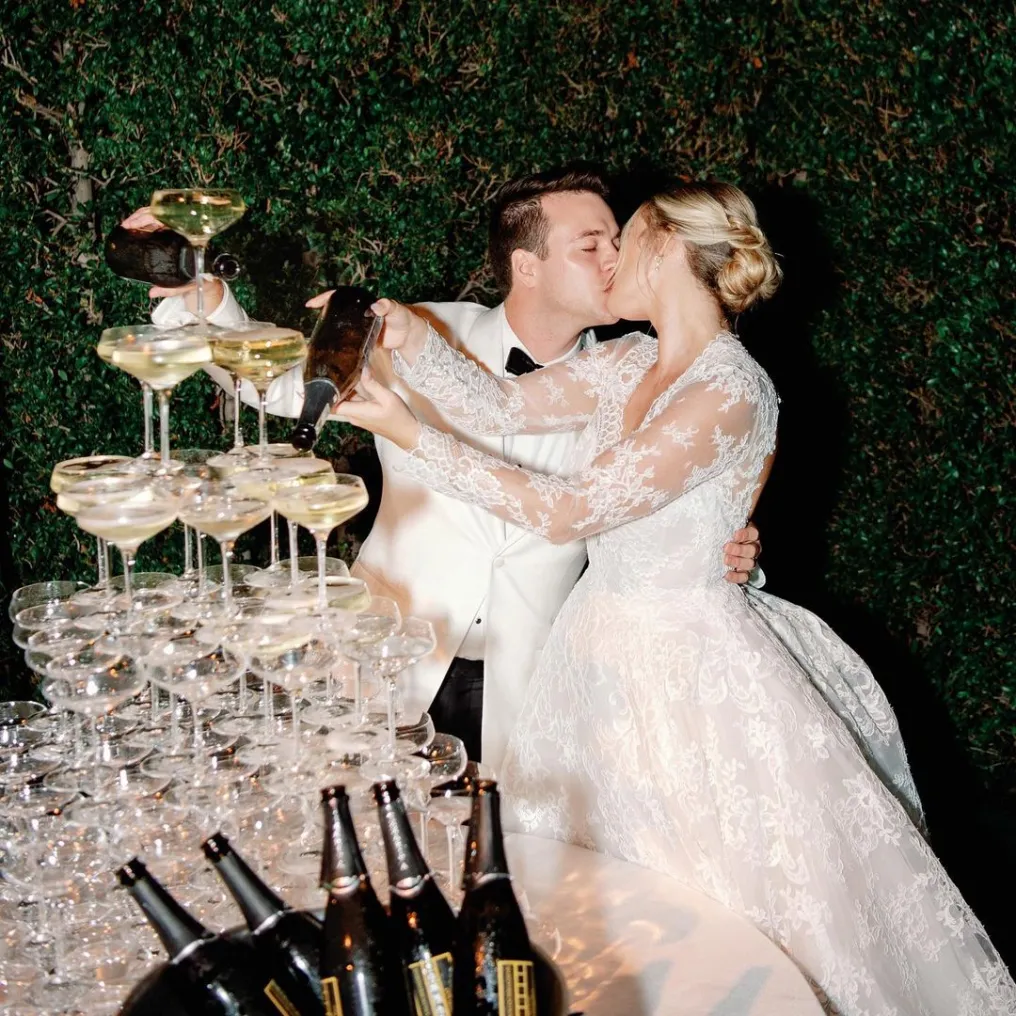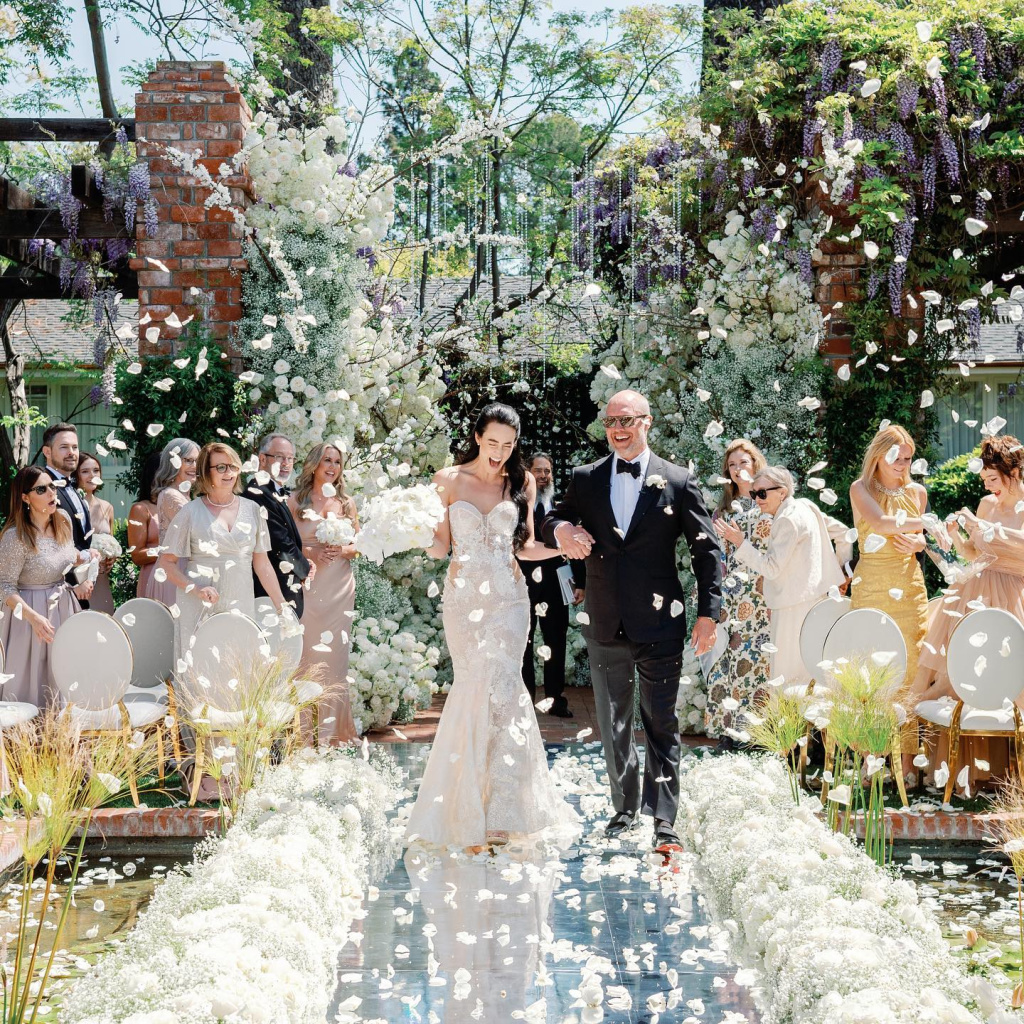 Let's take a moment to introduce you to the maestro of matrimonial mementos, the Picasso of the picture-perfect - meet Twah Dougherty, your wedding photographer in NYC. Coming from a background woven with the threads of fashion design, Twah has that extra edge of style that she uses to conjure up chic and tantalizing images. But don't mistake Twah's style as fleeting or ephemeral like the latest catwalk trends, oh no. With her unique ability to remain timeless yet current, she's quite the master of time travel, really, capturing the essence of your special moments and, indeed, you!
Twah's got a knack for understanding her clients, and we don't just mean getting their best angles (although she's pretty good at that too). She connects on a deeper level, understanding the love stories behind the lens, and turning that into a beautiful piece of photographic art. She's not just capturing a moment, but a narrative - your narrative. And let's not forget about her love for bespoke experiences. Packages tailored to your needs? Check. She's all about customization, making your photoshoot a unique, one-of-a-kind experience. And if you fancy getting hitched in Italy, Ireland, France, or Harbor Island, well, Twah's passport is ever ready for that globetrotting adventure!
Abigail Lewis Photographer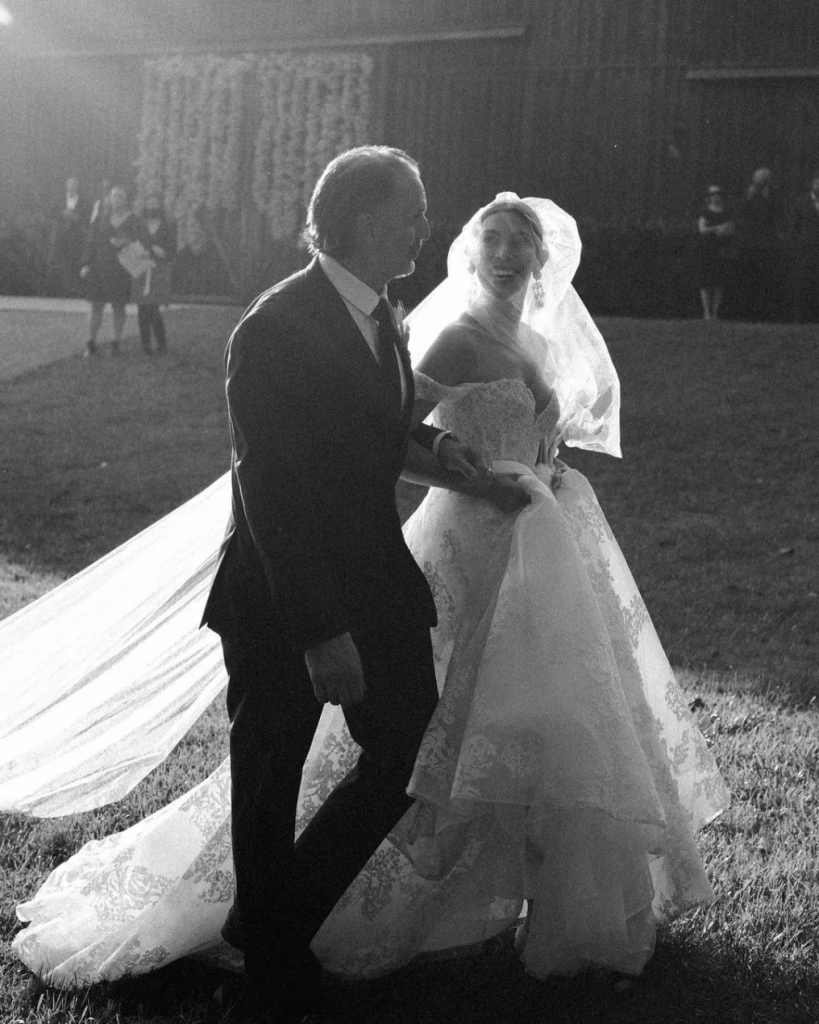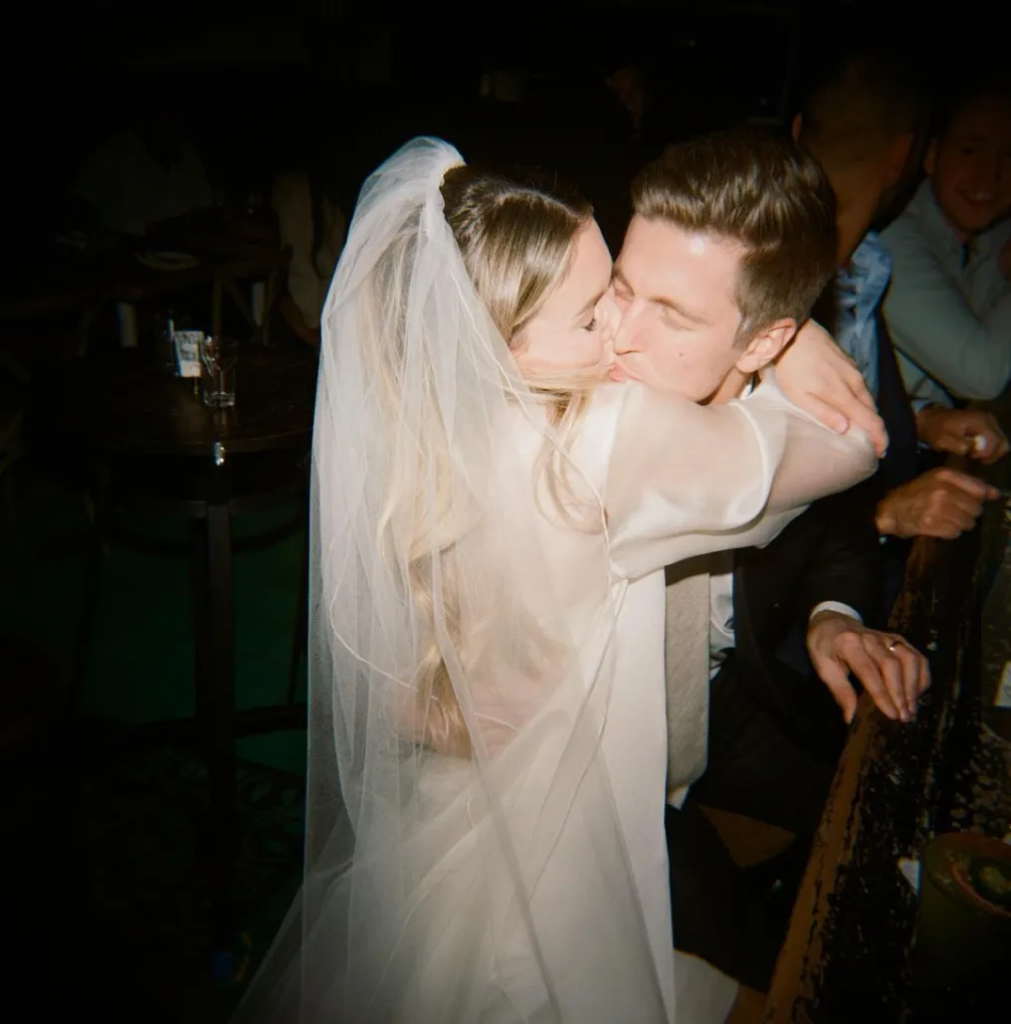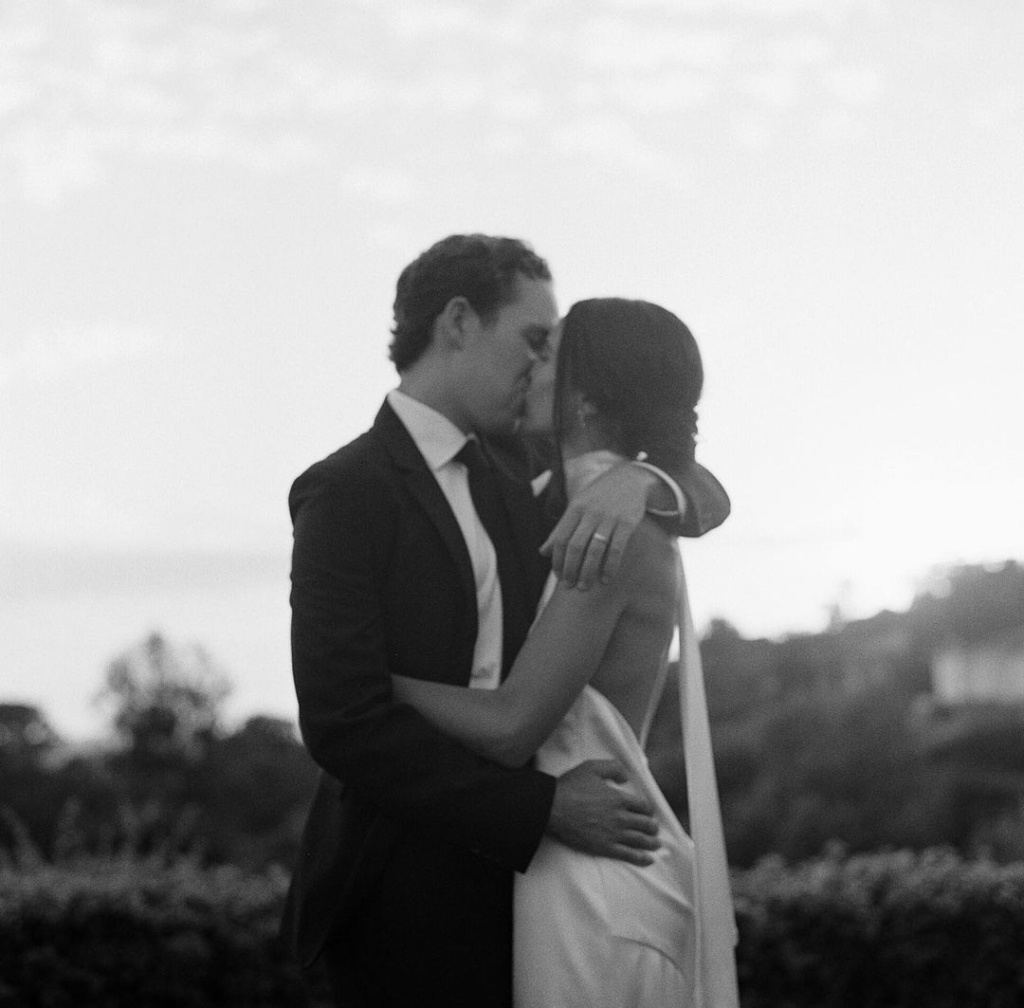 Abigail, our esteemed photographer, is a concoction of eclectic experiences, a gentle blend of fine arts and design with an overlying drizzle of an editorial eye. She's a storyteller, one who uses her lens to document the unscripted nuances of wedding weekends and fashion brands, from the secluded corners of Upstate New York to the exotic coasts of Amalfi.
Abigail is drawn to the unapologetically authentic, you see, those with the audacity to simply be themselves. Her canvas? A safe space, an environment conducive to capturing both the meticulously planned and the beautifully unplanned. Her tools? An array of film and digital cameras, each with a unique personality adds a different flavor to her work.
But what truly makes Abigail one of the best wedding photographers in New York City is her un-fussy, intentional approach to clients, always focusing on the experience. She does not believe in one-size-fits-all packages. Each wedding, each event is unique, demanding her presence for a varying number of hours, and of course, a custom package designed for the clients' specific needs.
Julian Navarette Photographer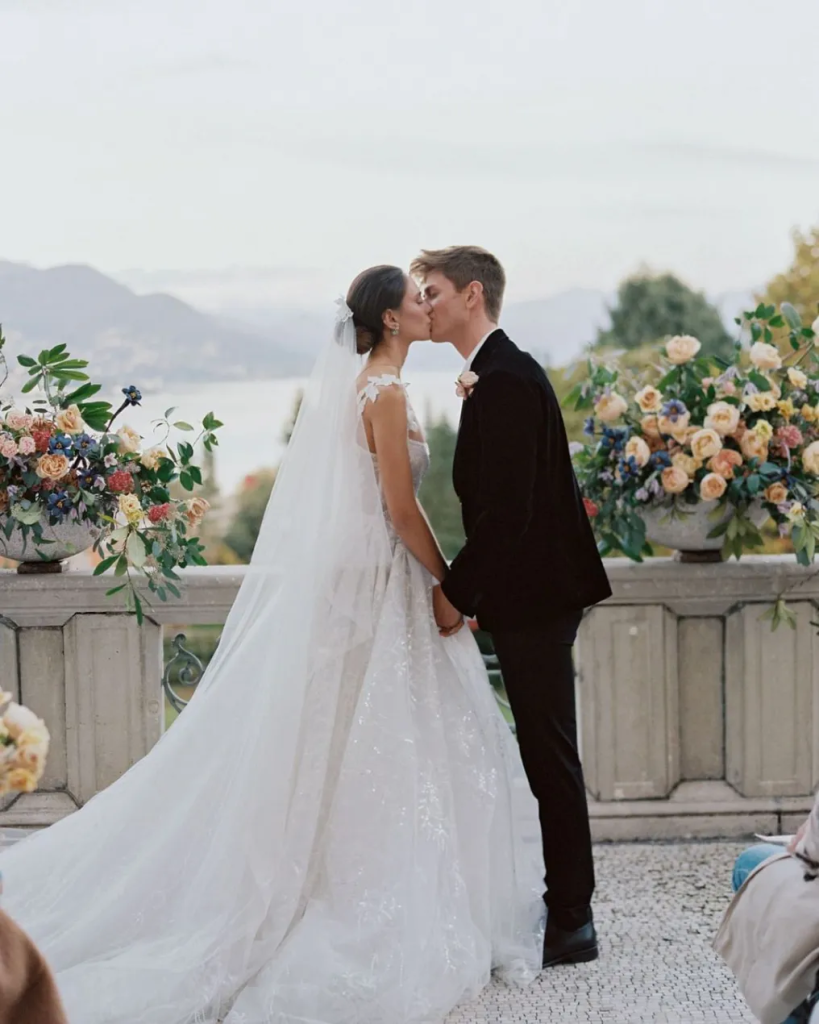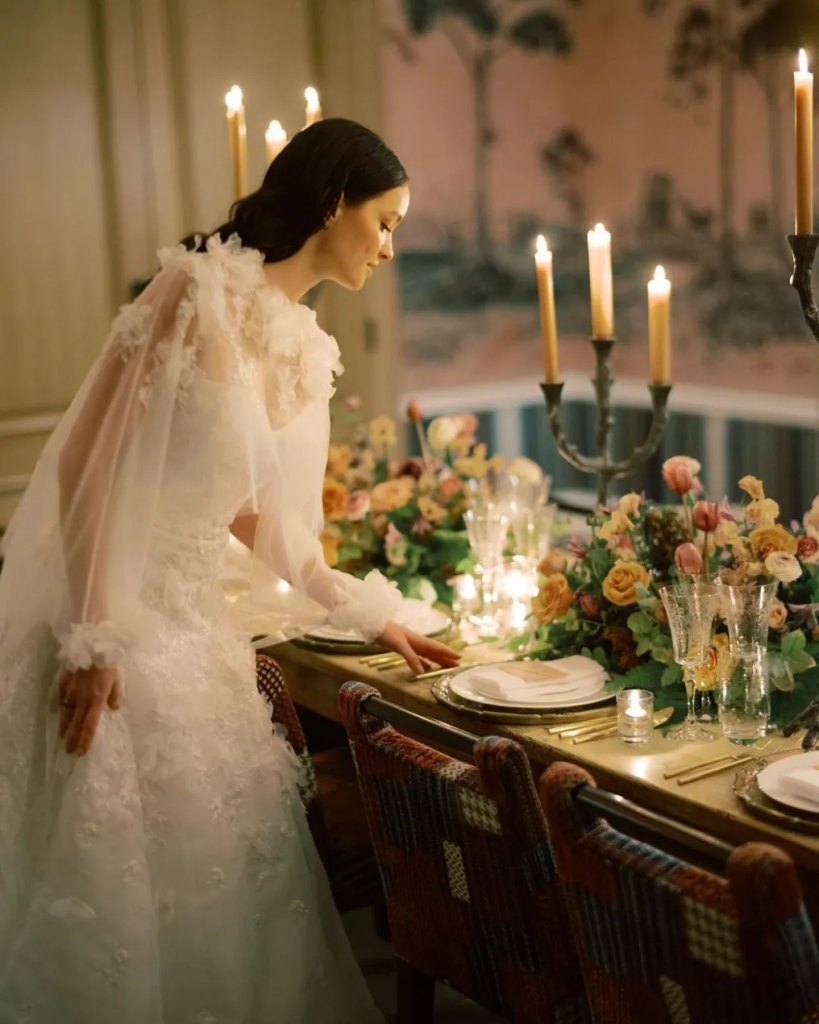 Julian Navarett, a seasoned veteran of the photographic arts, has 13 illustrious years under his belt. He blends the sublime beauty of fine art with the unfiltered veracity of photojournalism, a unique fusion that defines his singular style. His joy comes from connecting with new faces and adventuring to various locations around the globe. Who doesn't appreciate a good dash of wanderlust and human connection, right?
Turning the lens to his professional interactions, he's a maestro in guiding his clients through their photographic journey. Conversations, natural directions, and comfort-inducing prompts make up his unique approach to putting his subjects at ease. As for the secret sauce to prepare for a shoot, Julian recommends a mood board and a detailed brief beforehand. A dash of preparation goes a long way in creating the perfect shot, don't you agree? But wait, there's more! Julian loves a good destination wedding, with Italy holding the top spot on his list!
All in all, these photographers know well how to freeze fleeting moments into real visual poetry. Their unparalleled skills promise to make your day truly unforgettable. So, whether you prefer classic elegance or contemporary flair, these 10 best wedding photographers in New York will capture the essence of your love story in the most perfect way!