The 35 Best '80s Songs to Blast at Your Wedding
Publication date:

07/20/2023

Updated:

07/20/2023
Weddings are jovial, full of sentiment, and most importantly, they're a tribute to love. No such tribute is wholly complete without the inclusion of rhythmically captivating, emotionally stirring, and dance-provoking harmonies. The 80s decade was a treasure trove of such melodious magic, making the selection of songs from the 80s an unbeatable musical accompaniment for your grand celebration. The appeal of excellent wedding 80s songs resides in their timeless allure, catchy tunes, and lyrics that have a direct conversation with the heart. So, get ready, as we're set to embark on a trip filled with nostalgia, diving into the best 80s wedding songs!
Top 80s Wedding Ceremony Songs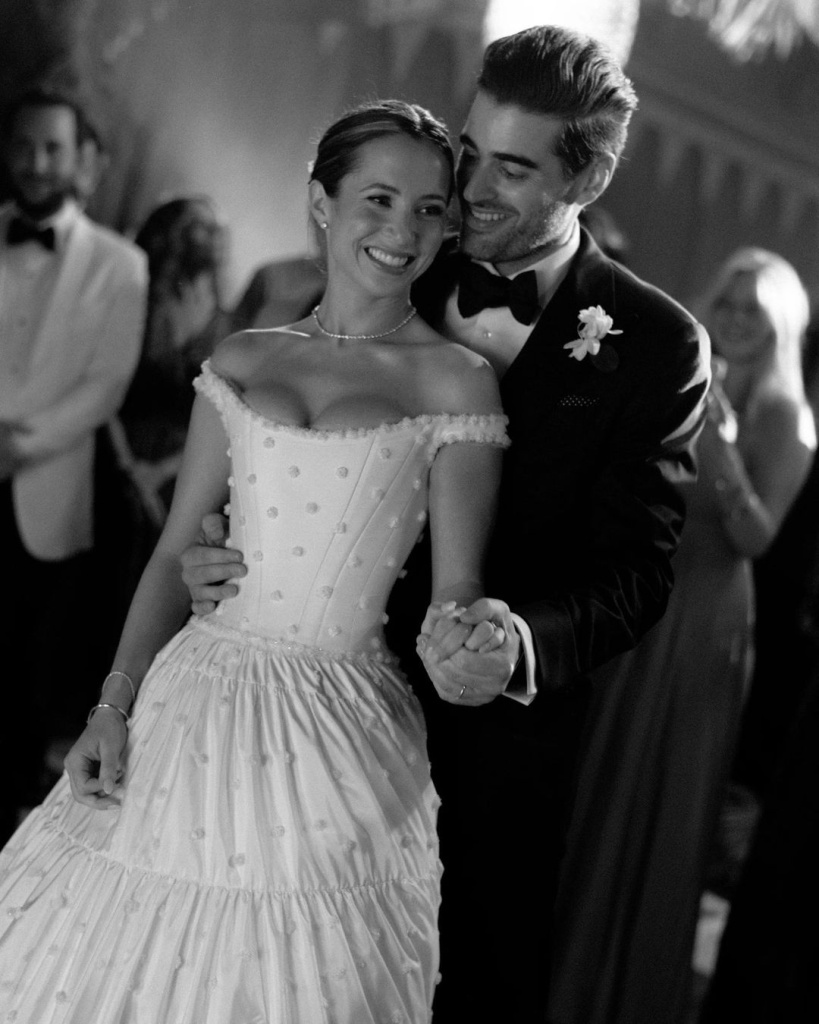 The wedding ceremony is a journey of mixed emotions, and apt music can accentuate this lovely journey, making it even more unforgettable. From ballads that induce tears to melodies that warm the heart, the 80s offer a diverse palette!
"Endless Love" by Diana Ross and Lionel Richie: A regular mention amongst the top 80s wedding songs, this iconic duet explores the eternal essence of love, making it a superb choice for the momentous occasion. The emotionally moving vocals of Ross and Richie harmonized with lyrics that speak of an everlasting bond, cultivating an atmosphere that resonates with the sanctity of the event.
"Every Breath You Take" by The Police: With its tranquil melody and ardent lyrics, this song affirms its place amongst the classic 80s music wedding songs. The song serves as a tender reminder of the profound connection binding two souls. The lyric, "I'll be watching you," symbolizes the pledge to always be there for each other, making it a perfect fit for your nuptials.
"Tum Se Milkar Na Jaane Kyun" from Pyar Jhukta Nahin: This melodious 80s wedding song in Hindi beautifully encapsulates the sentiment of falling in love and discovering one's soulmate. Its calming tunes and emotion-stirring lyrics fabricate a romantic environment that makes your walk down the aisle an unforgettable affair.
"Up Where We Belong" by Joe Cocker and Jennifer Warnes: This song signifies the delightful journey awaiting you and your partner. It epitomizes the shared dreams, aspirations, and unity that define marriage, making it an excellent selection for the ceremony.
"Eternal Flame" by The Bangles: A song symbolizing the ageless nature of love, the harmonious blend of vocals and instruments generates a magical atmosphere, adding a unique touch to the ceremony venue.
Best 80s Wedding Reception Songs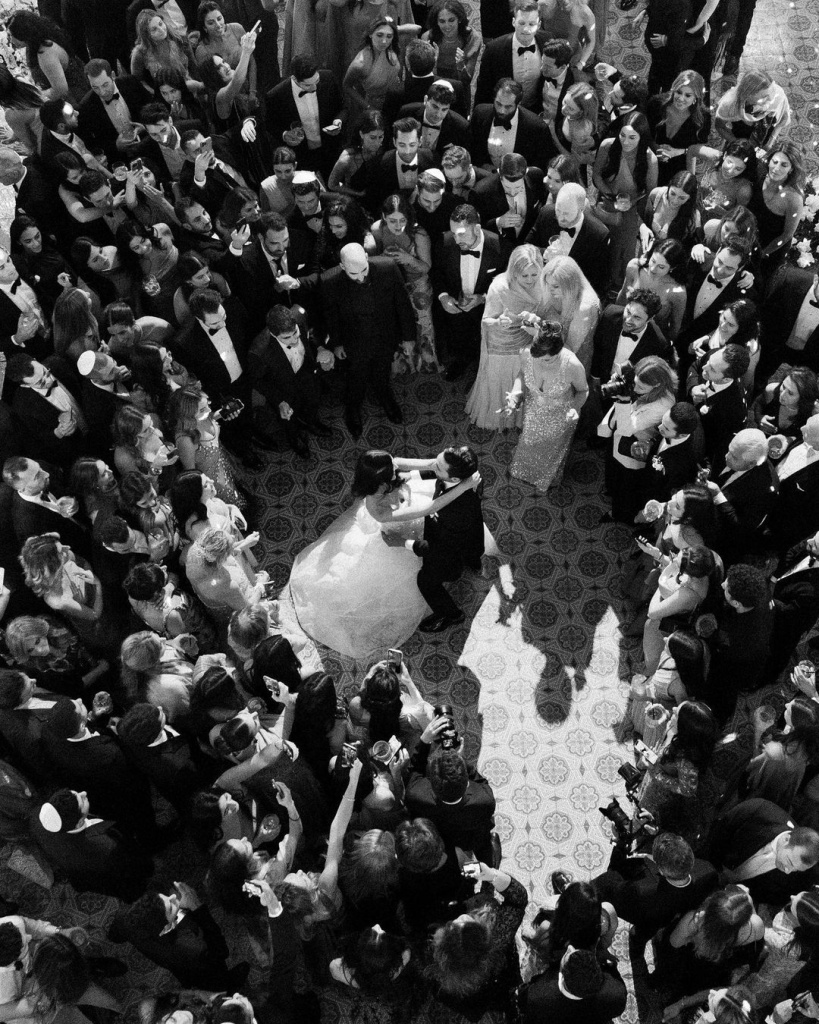 Time to unwind, bring out your dancing shoes, and surrender to the rhythm of the 80s!
"Don't Stop Believin" by Journey: The anthem of the 80s and one of the quintessential 80s songs for a wedding reception, this number emphasizes holding onto hope and dreams. Its stimulating tune and impactful lyrics introduce an energizing vibe to the reception, making it a moment to remember.
"I Wanna Dance with Somebody" by Whitney Houston: This emblematic 80s pop anthem doubles as one of the top wedding entrance songs from the 80s. Its infectious beats and Houston's dynamic vocals create a vibrant atmosphere, perfect for kick-starting the celebration.
"All Out Of Love" by Air Supply: If you're in search of a song to bring down the tempo and establish a romantic mood, this classic 1980s wedding song is an excellent choice. It serves as an ideal backdrop for couples to share a sweet, intimate dance.
"Sweet Child O' Mine" by Guns N' Roses: This song, with its electric guitar riffs and soaring vocals, introduces a rock-n-roll flavor to the party. It's an ideal pick for couples who appreciate a bit of edge in their music.
"Celebration" by Kool & the Gang: What could be a better way to celebrate your union than with a song titled 'Celebration'? This energetic, funky number is a crowd-pleaser that will get everyone moving on the dance floor.
80s Wedding Songs: R&B Vibes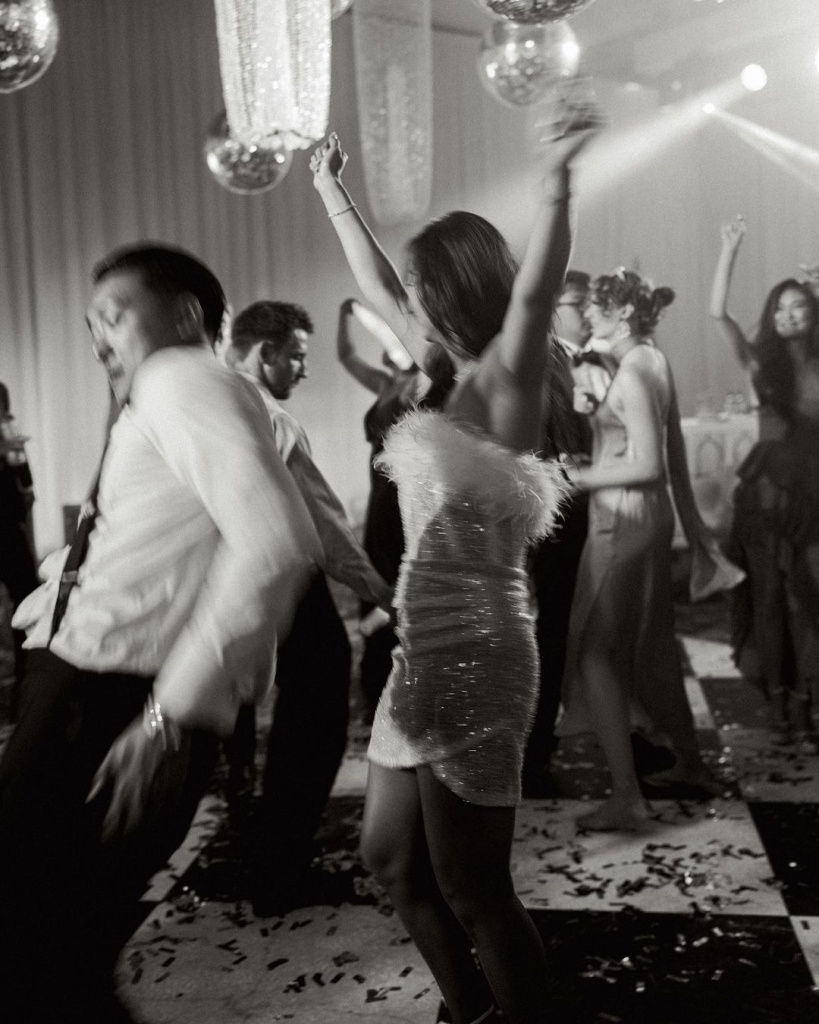 Set the stage for some rhythmic dance-offs and soulful moves with these R&B hits from the 80s. They're certain to introduce a touch of rhythm and blues to your wedding reception.
"Never Too Much" by Luther Vandross: This is a classic in the realm of 80s wedding songs. Vandross' silky voice paired with a catchy rhythm generates a musical marvel that's sure to get your guests on their feet. His heartfelt lyrics expressing limitless love make it an excellent choice for your reception.
"Sweet Love" by Anita Baker: Baker's powerful yet smooth vocals in this song lend it an emotional depth that resonates with listeners. Its mellow tune paired with the soulful delivery makes it one of the most romantic 80s wedding dance songs.
"End Of The Road" by Boyz II Men: This song, one of the early 80s wedding songs, is a touching reminder of the journey of love that starts at the altar. Its harmonious vocals and heartfelt lyrics weave a soothing melody that's perfect for establishing a romantic atmosphere.
"I Just Called To Say I Love You" by Stevie Wonder: This track's simple lyrics and Wonder's distinctive voice make it a heartfelt declaration of love. It's a classic that infuses a joyful and warm ambiance into any wedding.
"Always" by Atlantic Starr: The harmonious melodies of this song will transport you to a realm of dreamy romance. Its lyrics, full of promises of eternal love, make it a must-have for your wedding playlist.
80s Alternative Wedding Songs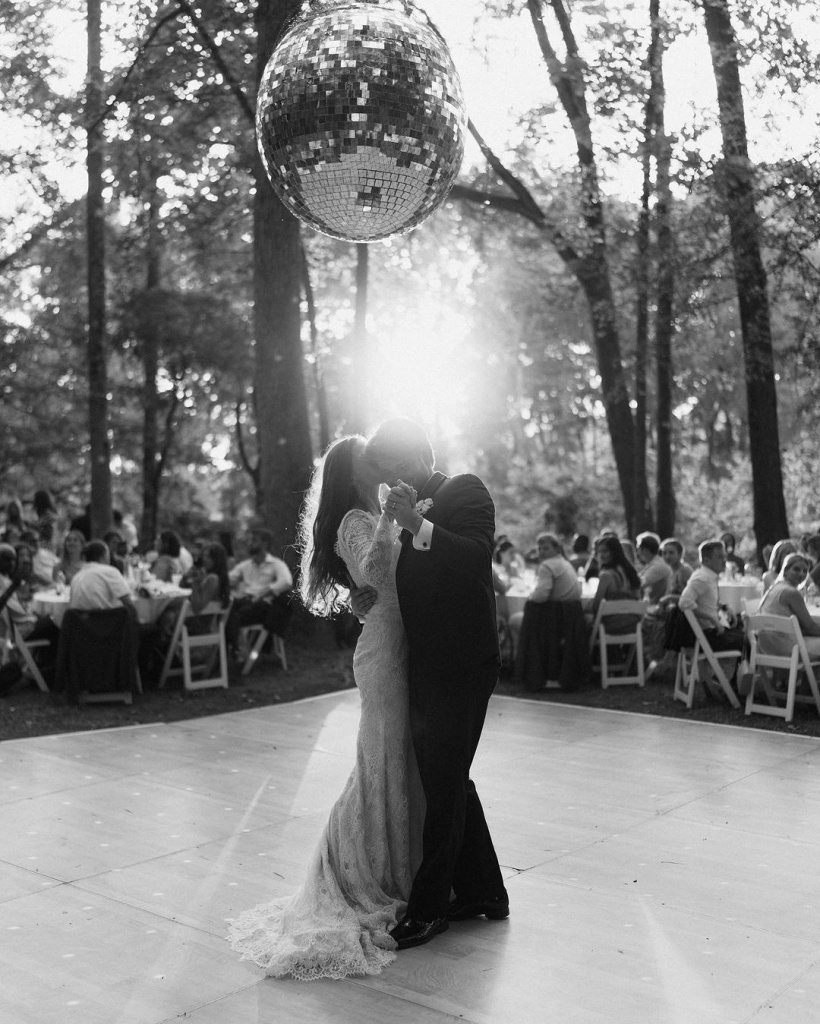 Adding a twist to the traditional wedding music, here are some 80s rock wedding songs to infuse your celebration with some edge.
"In Between Days" by The Cure: This song emerges as a poignant choice amongst the selection of wedding songs from the 80s. The lyrics beautifully encapsulate the emotional whirlwind of love, making it a fitting choice for couples who appreciate deeper and more complex undertones in music.
"Just Like Heaven" by The Cure: The song, with its melodic charm and lyrical elegance, is a romantic alternative rock classic. It brings forth the magic of love, which aligns perfectly with the magical aura of your wedding day.
"Love Will Tear Us Apart" by Joy Division: This post-punk classic might seem like an unconventional wedding choice, but its potent lyrics and captivating beats make it an intriguing addition for couples who resonate with its deeper message about love's complexities.
"The One I Love" by R.E.M.: Straying from the typical love songs, this alternative rock track brings a unique touch to your playlist. It's ideal for couples who appreciate the unconventional and desire to add a bit of an edge to their celebration.
"With Or Without You" by U2: An ultimate proclamation of love and longing, this is one of the standout 80s love songs for weddings. Bono's powerful vocals paired with the band's musical expertise make it a timeless classic.
Classic 80s Wedding Songs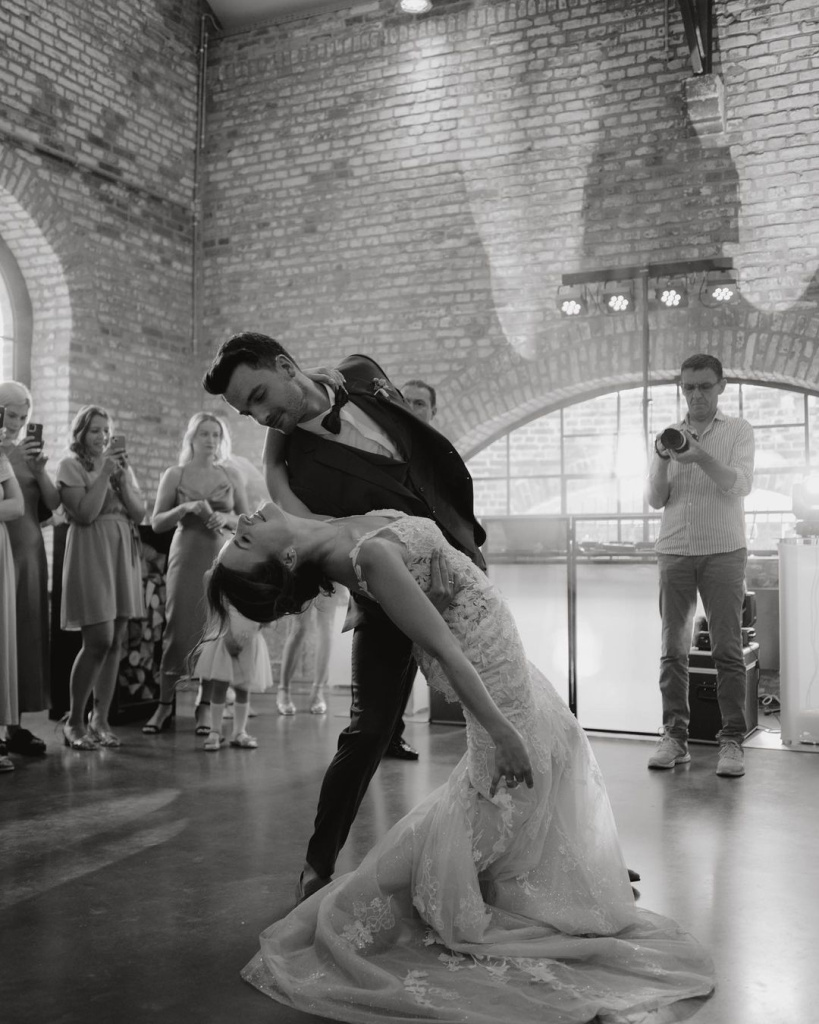 There's something undeniably comforting and encouraging about the classics. These iconic 80s tracks introduce a wave of nostalgia and a touch of ageless romance to your wedding celebrations.
"Time After Time" by Cyndi Lauper: An undeniable standout amongst 80s wedding aisle songs, Lauper's melodious tune, and heartfelt lyrics encapsulate the enduring essence of love. As you make your way down the aisle, this timeless classic will add emotional depth to that magical moment.
"True" by Spandau Ballet: The soulful tune and sincere lyrics of this song make it one of the most popular 80s wedding party songs. The lyrics, speaking of a love that's pure and true, perfectly reflect the sentiments of a wedding day.
"Total Eclipse of the Heart" by Bonnie Tyler: This power ballad, with its soaring chorus and passionate lyrics, will certainly stir emotions amongst your guests. The song's dramatic musical elements create an atmosphere filled with emotion and passion.
"Billie Jean" by Michael Jackson: If you want to infuse a touch of pop into your wedding, this iconic track from the King of Pop is a must-add. The contagious beat and catchy lyrics will have everyone tapping their feet and singing along.
"Take My Breath Away" by Berlin: This Oscar-winning song, popularized by the movie 'Top Gun,' is a splendid choice for a romantic dance. The captivating synth melody coupled with Terri Nunn's seductive vocals creates a sultry atmosphere.
Fun 80s Wedding Songs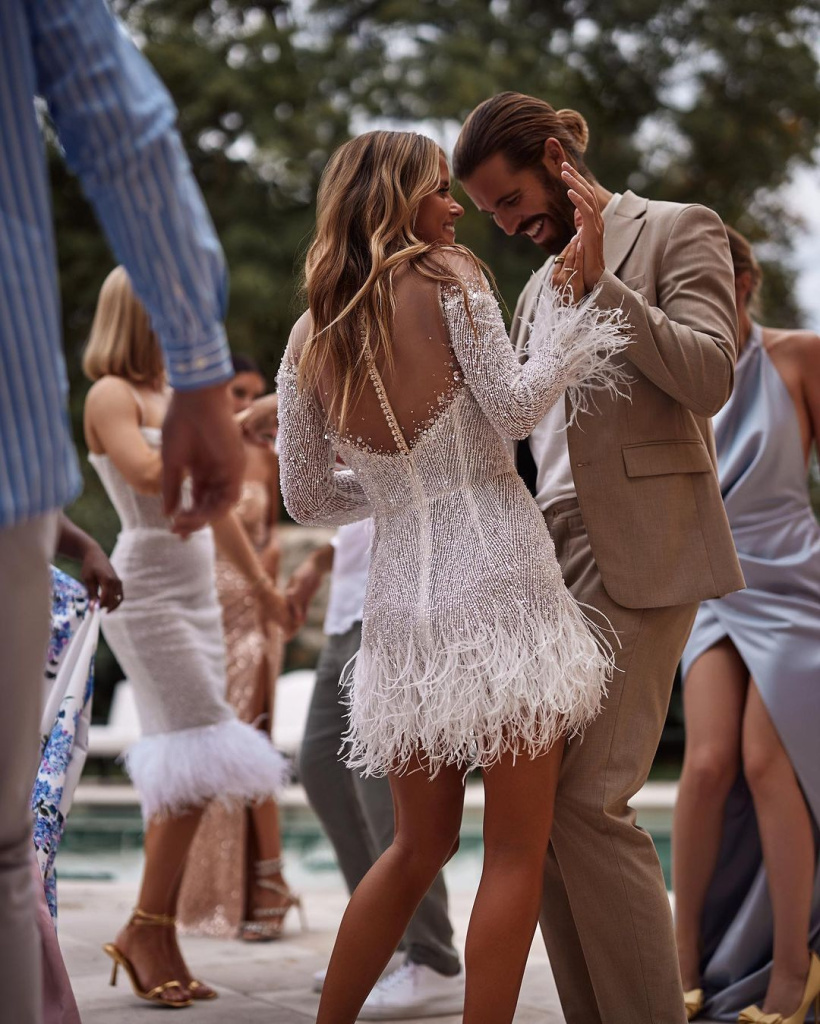 Fun is an essential part of any wedding celebration, and these 80s hits guarantee just that!
"Footloose" by Kenny Loggins: With its irresistible beat and vibrant energy, this song is one of the 80s wedding processional songs that bring a joyful vibe. It's all about breaking free and letting loose, just what you need to kick-start the party!
"Wake Me Up Before You Go-Go" by Wham!: A high-energy pop song that serves as excellent 80s wedding dance music, its upbeat rhythm, and George Michael's dynamic vocals will make it impossible for your guests to resist the dance floor.
"Girls Just Want to Have Fun" by Cyndi Lauper: An anthem that celebrates female joy, this song's vibrant energy and infectious beat will have everyone on their feet, especially the ladies!
"Love Shack" by The B-52: This song's energetic vibe and catchy chorus are sure to spark a dance-off among your guests. A fun and lively addition to your playlist that guarantees a good time.
"Let's Dance" by David Bowie: As the name suggests, this track is an open invitation to hit the dance floor. Its contagious groove and Bowie's unique vocals create a tune that's perfect for a night of dancing.
80s Country Wedding Songs
The storytelling aspect of country music makes it a perfect fit for weddings. The following 80s country hits encapsulate the beautiful simplicity and raw emotions of love, making them perfect for your big day.
"Could I Have This Dance" by Anne Murray: An evergreen classic among 80s romantic wedding songs, Murray's soothing voice coupled with the song's slow rhythm creates a serene atmosphere, perfect for a romantic first dance. Imagine how breathtaking it will look on your wedding video!
"You're the Reason God Made Oklahoma" by David Frizzell and Shelly West: This duet strikes a chord with its sincere lyrics and tender harmony. It beautifully encapsulates the feeling of finding 'the one', making it a great choice for your 80s wedding songs for a first dance.
"When You Say Nothing at All" by Keith Whitley: This song's message of love being felt more in actions than words is incredibly touching. Whitley's soulful vocals and the song's slow tempo make it an excellent choice for an intimate dance.
"Forever and Ever, Amen" by Randy Travis: A heartwarming declaration of endless love, this song's lyrics make it an ideal pick for the wedding ceremony or first dance. Travis' deep, resonant voice paired with the song's heartfelt lyrics create an atmosphere of warmth and love.
"Islands in the Stream" by Kenny Rogers and Dolly Parton: This country-pop duet is a classic. Its lyrics, telling a story of two people finding strength in their love, coupled with the lively tune, make it a fun and beautiful song that everyone will enjoy.
From the emotional to the high-energy, these 80s wedding songs cover all the bases. They'll help you create an unforgettable musical backdrop for your special day, making it a celebration to remember.