Is Wedding Videography Worth the Cost of Your Wedding?
Publication date:

06/06/2022

Updated:

03/28/2023
A wedding movie is one of the most essential parts that can catch the action and record how a smile appears on your parents' faces, how a tear rolls from your mother's cheek, how guests giggle during a funny toast, and how the groom hugs you at the first dance. Only video can keep the moment of movement, the duration of emotions, words and the strength of hugs.
The wedding trailer and movie are indispensable. And now we will explain why and tell you how to save on wedding video.
15 reasons why couples hire videographers for a wedding
We have already described the first reasons above. But there are 15 other unobvious reasons why couples book wedding videos:
The effect of presence during viewing.
Bright reproduction of memories.
Ability to view details that a couple didn't see during the wedding.
Highlighting decor, various centerpieces, glasses, dishes, looks of guests, and emotions of each of them.
Deep emotional "throwback" on the wedding day.
Shooting in the style of movies and videos on YouTube.
Ability to order drone videography and observe the overall picture of the celebration.
Video moments and special attention to each guest.
Accurate reproduction of each tradition from the first dance to the cake cutting.
General understanding of the fun level of the celebration.
Possibility to interview the bride and the groom and keep their words of love in the video forever.
Creative angles and shooting light makes you even more attractive.
The professionalism of the videographer allows capture all the details beautifully and cutely.
Video always captures the most precious and emotional seconds of a wedding.
So even if something won`t be perfect, the video will still be your perfect embodiment of memories of the most special day of your life.
Cons of Getting Videography for a Wedding
There are almost no disadvantages to wedding videography. More precisely, we should allocate two main cons:
More people following you. But real professionals work in a way so that they don't interfere with each other, you, or your guests.
Price. This is an additional option that requires considerable investment. But think about how excited you are watching moments that were filmed by one of your friends.
Wedding videography prices
Prices for wedding movies and trailers vary greatly. They can range from $ 1,500 to $ 20,000 for a luxury package. Before looking for your videographer, carefully calculate the budget you would like to spend and the budget you can spend on video. Also, discuss the following details before booking:
Your detailed timing of the celebration.
Price and additional options that can be ordered.
A contract.
How many hours of shooting there will be and how many minutes/hours the final video will last.
Watch short videos on the Internet and decide whether you would like to have a drone video shooting.
Think about a wedding videography style you like most.
Discuss whether you want a creative filming or a detailed one with each guest and toasts.
When you discuss in detail your wishes and suggestions from videographers, the specialist can inform you concerning the price of shooting.
Factors that determine the price of a wedding video
Wedding videography prices depend on the duration of the shooting. If a videographer shoots only part of the celebration, it will be much cheaper than if they work during the whole wedding day.
Secondly, the personal brand of videographers also affects the price. If you've heard about them, they're likely to come at a higher price than less famous specialists. However, do not rush to reject all beginners. Some of them often follow current trends of shooting faster as they have more motivation. So you can save a lot on shooting.
Thirdly, your location and the number of guests. If you have 200 guests and 150 traditions until 5 am, the price will be higher. But the memories will be as accurate as possible.
The wedding videographer price list also depends on additional options:
whether you book a quadcopter or not;
the number of videographers;
the duration of the final result;
the process of editing and many other factors.
But if you want to save on some options, take packages that include all in one. Videographers often make discounts on such packages.
Wedding videography packages
How much does a videographer charge for a wedding? It depends on thousand things. As the prices vary widely, it is difficult to say exactly which video packages will be right for you. But we made an example to make it understandable to you that includes services for which you need to pay more.
Name

MINI

BASIC

PREMIUM

Team

1-2 videographers

2-3 videographers and a drone operator

2-5 videographers, a drone operator and an SDE editor

Post-production

video editing

sound

color correction

video editing

sound

color correction

video editing

sound

color correction

SDE editing

Result

40-50 minutes film

3-5 minutes trailer

a flash drive in a decorated box

50-70 minutes film

3-5 minutes trailer

a flash drive in a decorated box

80-90 minutes film

3-5 minutes trailer

a flash drive in a decorated box

post-wedding shooting

Average price

$1,500-$5,000

$2,000-$10,000

$3,500-15,000
There are also many additional features, including, drone photography, an SDE-video editing and showing it on the wedding day, at the end of the celebration, as well as urgent post-production within 14 days. Traditionally, wedding videos require about 3 - 6 months for editing. It's not a disadvantage as after the wedding your emotions will be so bright that you want to feel everything again for at least six months.
Read also about Modern wedding video design ideas.
Wedding videography on a budget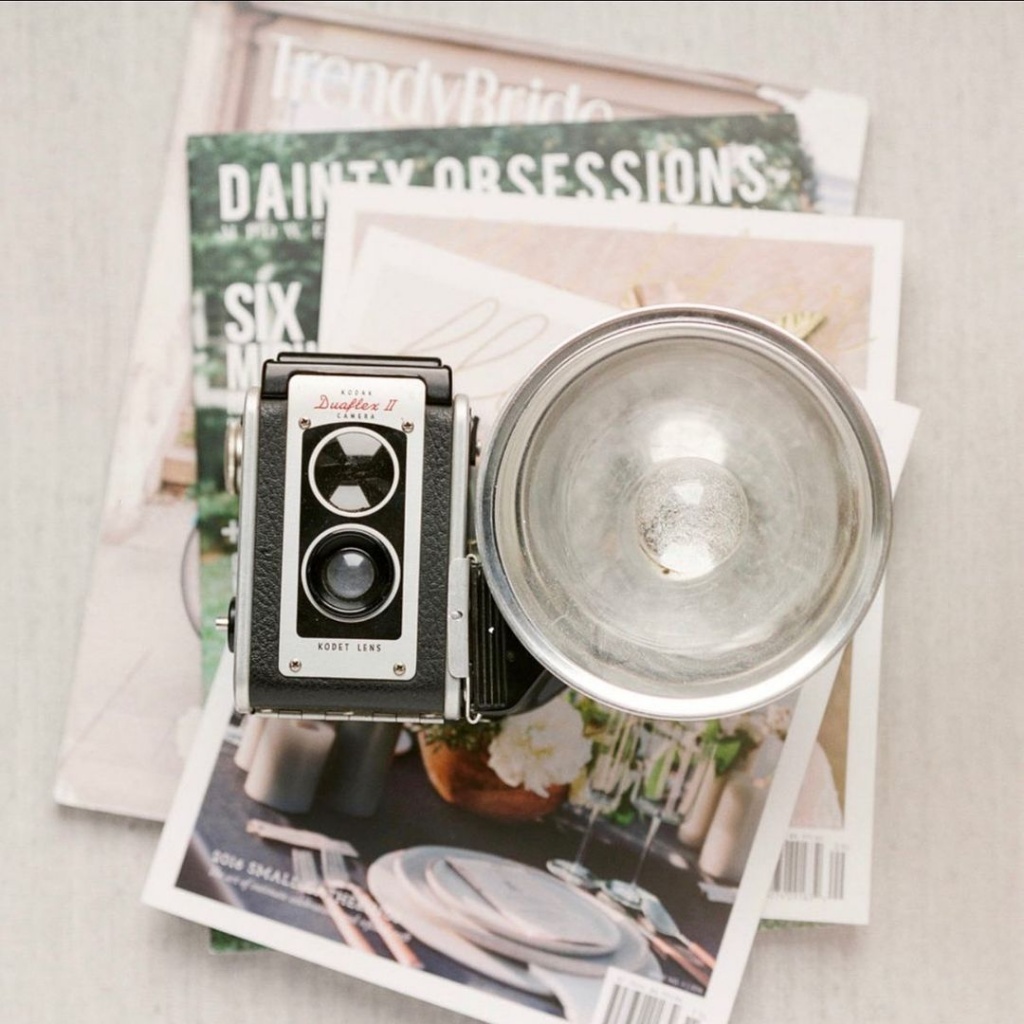 Photo by @brianneelizabethphoto
To save a little on a wedding video, you can choose fewer additional options and do not rush with editing. But remember that the video will remind moments when the memories fade. In 20 years, you will enjoy moments from the video forgetting them. Memories are something that needs to be renewed, at least through the TV screen.
The wedding video will be able to capture the full picture of the celebration, with words, movements and emotions. So think carefully when you want to save money because your children and grandchildren will watch it too.