Top 5 Most Popular Wedding Venues in New Jersey
Publication date:

11/15/2023

Updated:

11/15/2023
New Jersey, often lovingly referred to as the 'Garden State', boasts a diverse range of stunning landscapes – from its picturesque beaches to its sprawling gardens and grand ballrooms. It's no wonder that countless couples are enchanted by its charm and choose to tie the knot amidst its captivating settings. Whatever you dream of, New Jersey offers a venue that's perfect for your love story. Join us as we explore the top 5 most popular wedding venues in New Jersey that have left countless couples and guests spellbound.
Pleasantdale Chateau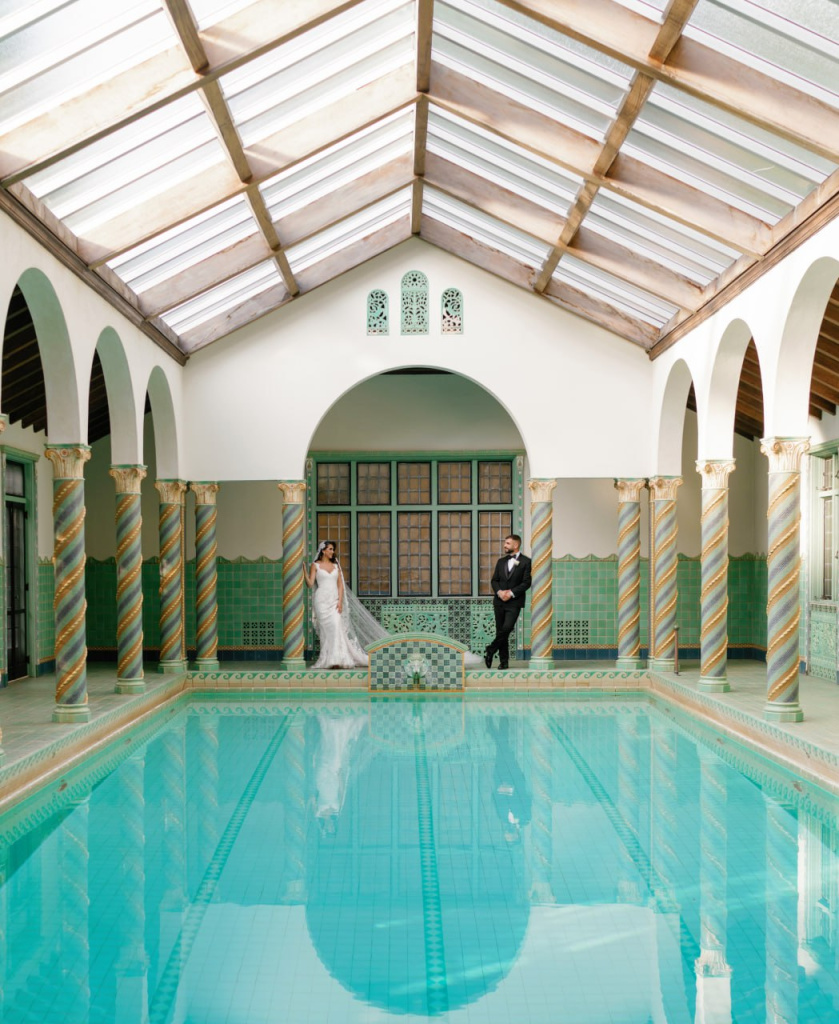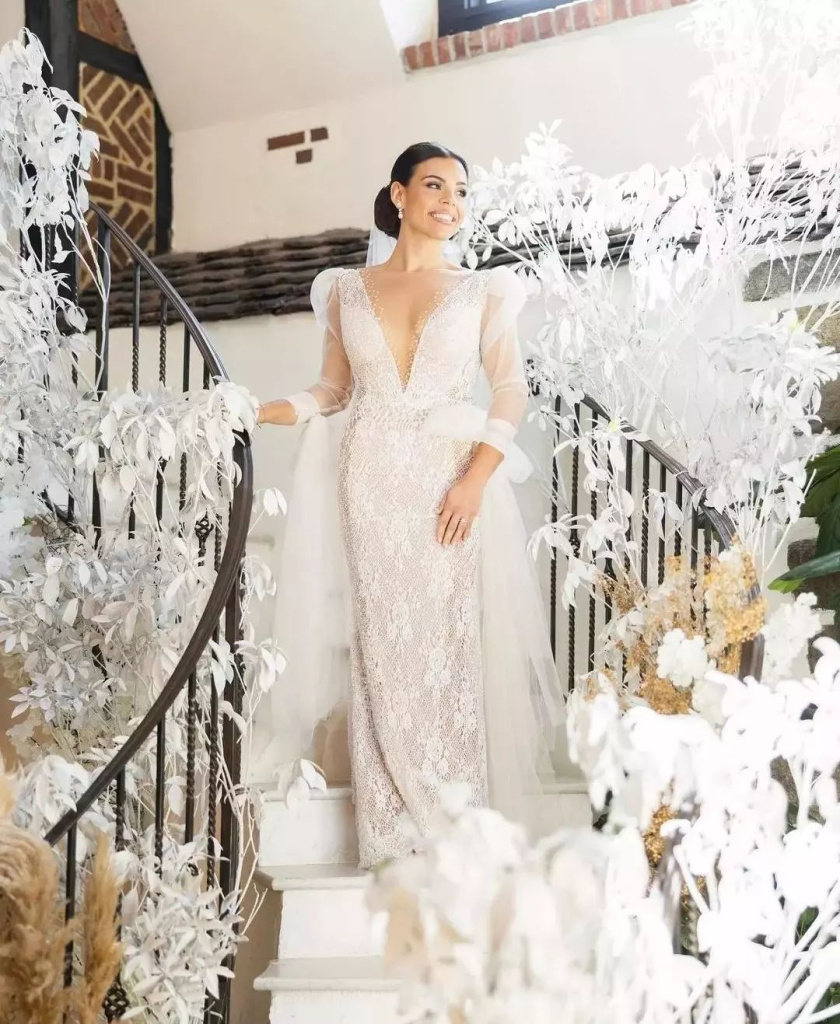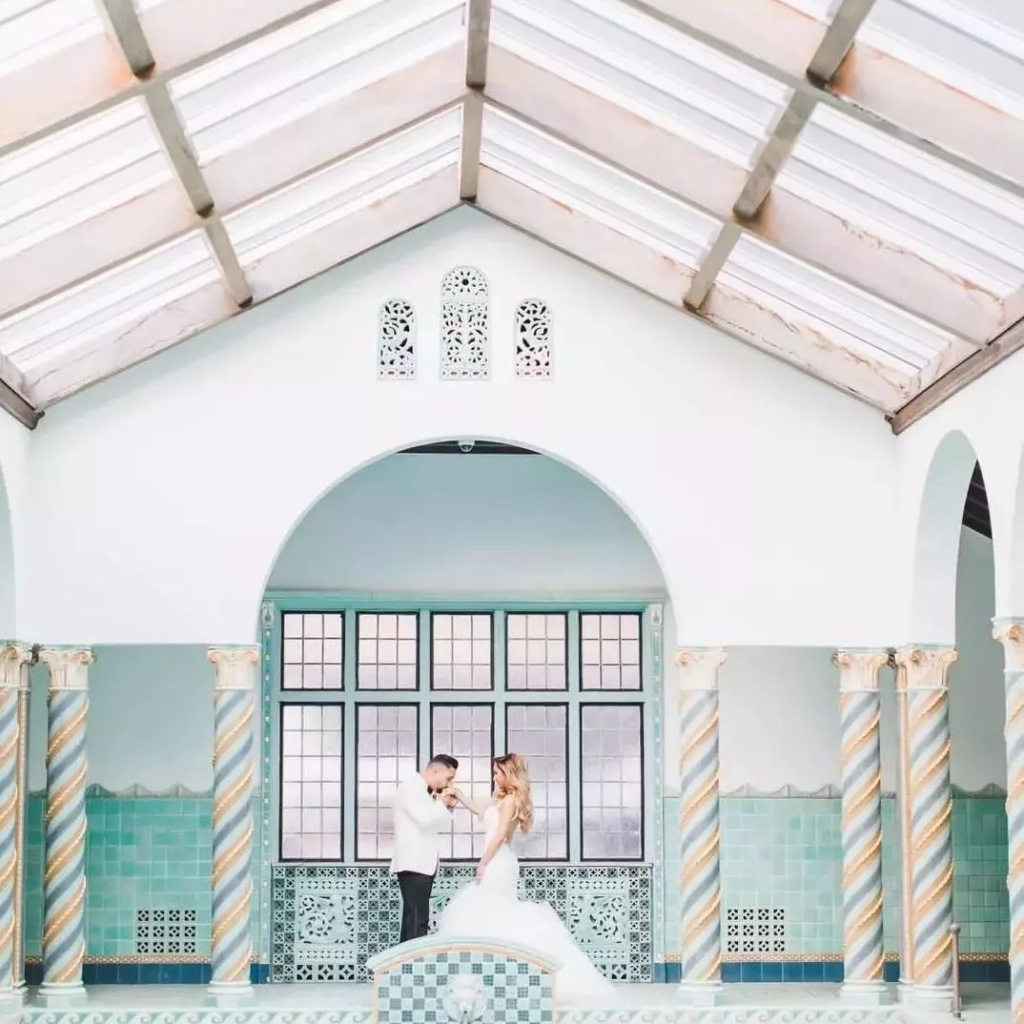 Step into an enchanting realm where the echoes of history blend seamlessly with modern allure. Tucked away in New Jersey's scenic embrace, Pleasantdale Chateau wedding venue emerges as if crafted from the pages of a timeless romance.
Established centuries ago as the opulent residence of an esteemed aristocrat, this chateau, resplendent with detailed embellishments and grand chambers, has borne witness to lavish gatherings, spirited epochal festivities, and intimate moments of devotion. In present times, its allure remains undiminished. Stories of glittering events and celebrated unions continue to burnish its renown as one of the most beautiful wedding venues in NJ.
As you enter, prepare to be captivated. In the Grand Ballroom, exquisite chandeliers cascade from meticulously designed ceilings, and panoramic windows frame the lush outdoors. The allure extends to the Music Room, which, adorned with intricate woodwork and venerable instruments, hums with the notes of bygone eras. Meanwhile, the Conservatory, bathed in sunlight and offering breathtaking views, stands as an oasis of tranquility.
The grounds outside are nothing short of a visual poem. Meander through ageless English gardens graced with delicate sculptures, follow the gentle murmur of meandering brooks and tread across picturesque footbridges — each corner a perfect snapshot. And for those drawn to nature's whispers, the chateau's serene woodlands offer a secluded retreat for cherished reflections.
Park Chateau Estate & Gardens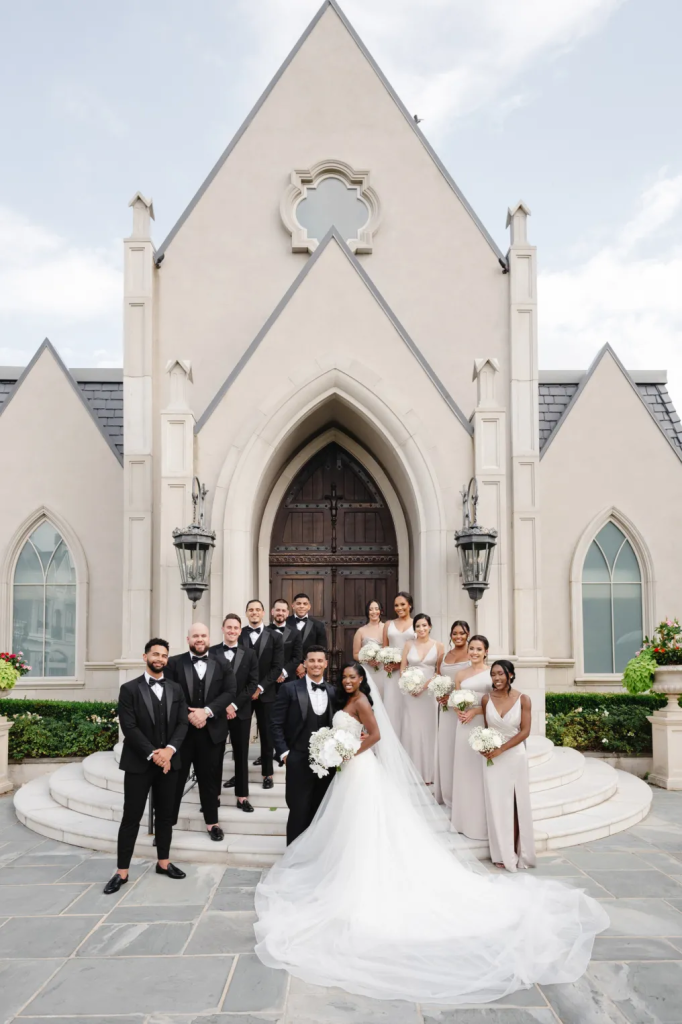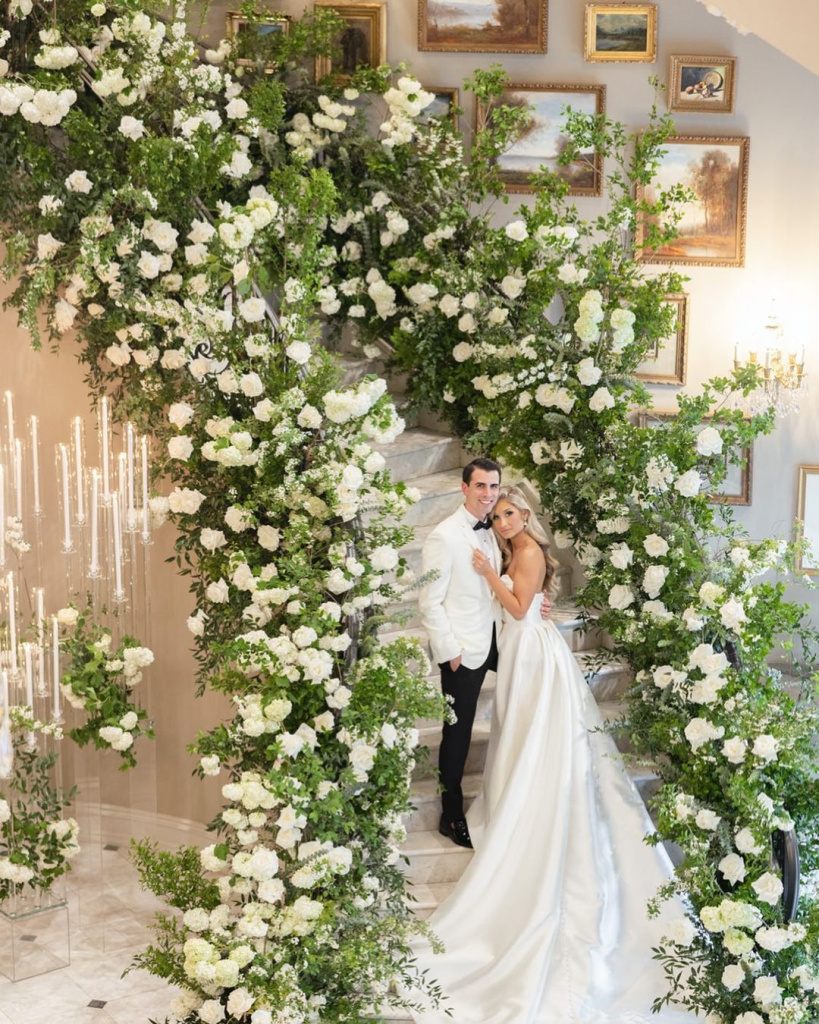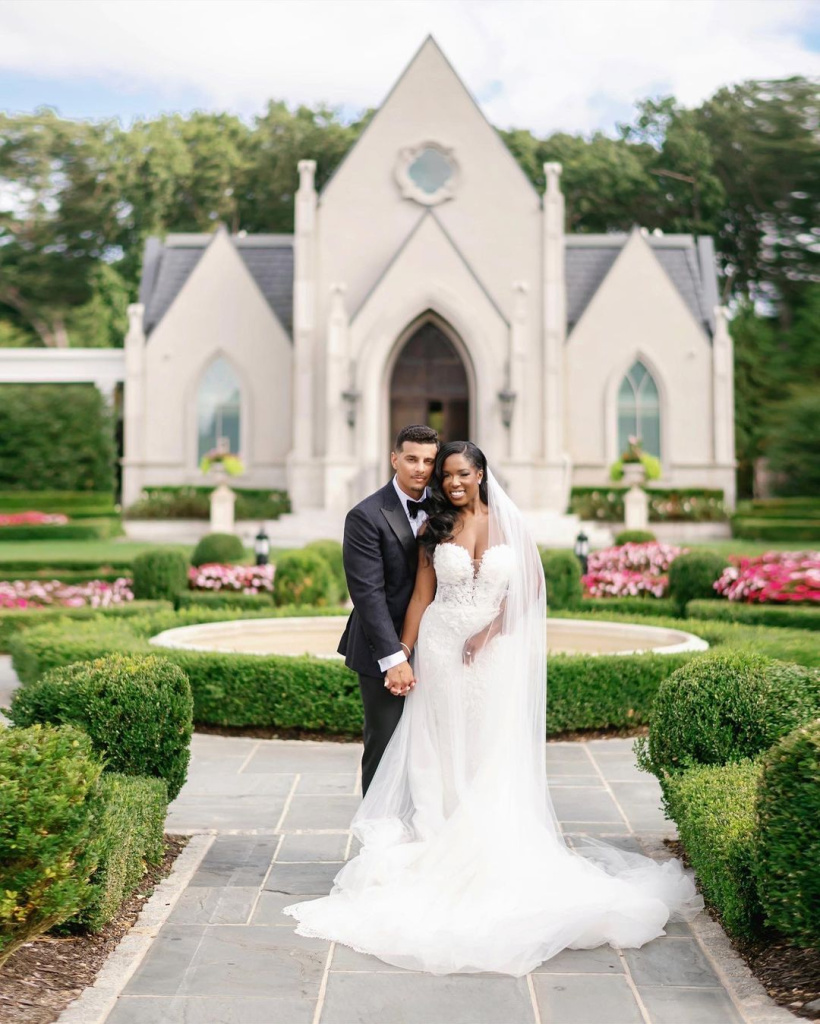 The Park Chateau Estate & Gardens welcomes you to a place where history gracefully intertwines with the present. Nestled in the heart of New Jersey, this European-inspired sanctuary is not just a spot; it's a journey, a narrative crafted amidst rock and greenery.
The mansion, enriched with architectural brilliance, acts as a portal across eras. The vast gardens, adorned with flowing waterfalls and resplendent blooms, set a captivating stage reminiscent of ageless romantic sagas. Within its walls, echoes of grand festivities linger, intertwined with soft pledges of everlasting love from notable visitors. It stands out, undeniably, as a top New Jersey wedding venue.
Standing proud, the mansion seamlessly melds classical allure with modern sophistication. Its grand hall, bathed in the glow of intricate chandeliers, has played host to countless first dances and heartfelt speeches. Yet, the mansion holds deeper secrets. Elegant bridal suites await for those intimate pre-wedding moments. Its refined library will captivate avid readers and seekers of tranquility alike. Meanwhile, a generous veranda offers vistas that leave indelible marks on the heart, especially when painted in the soft hues of the evening.
Legacy Castle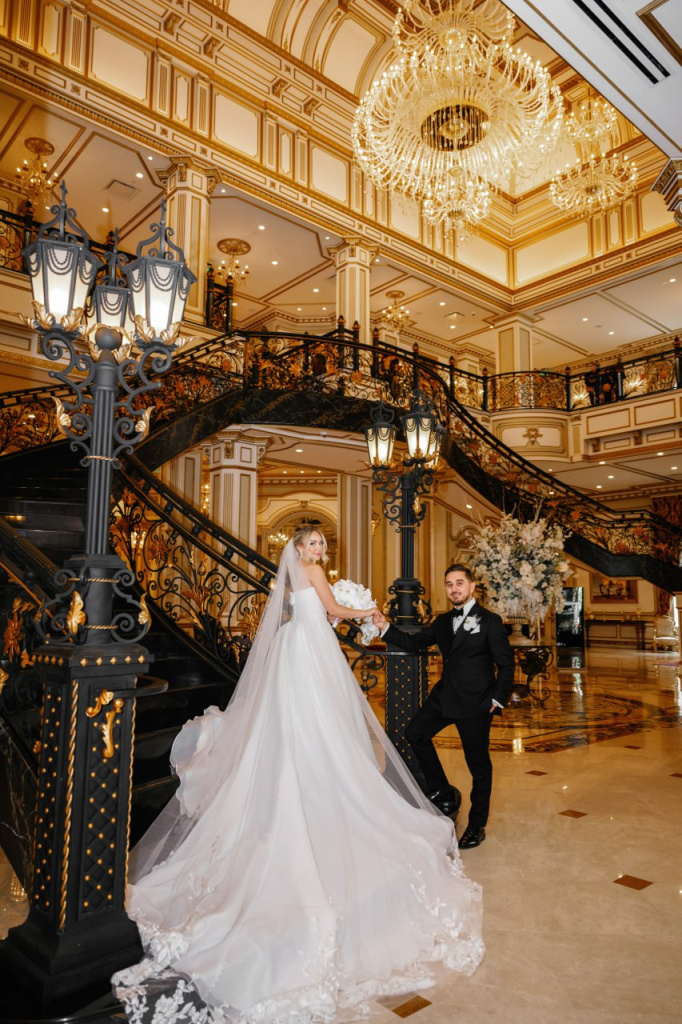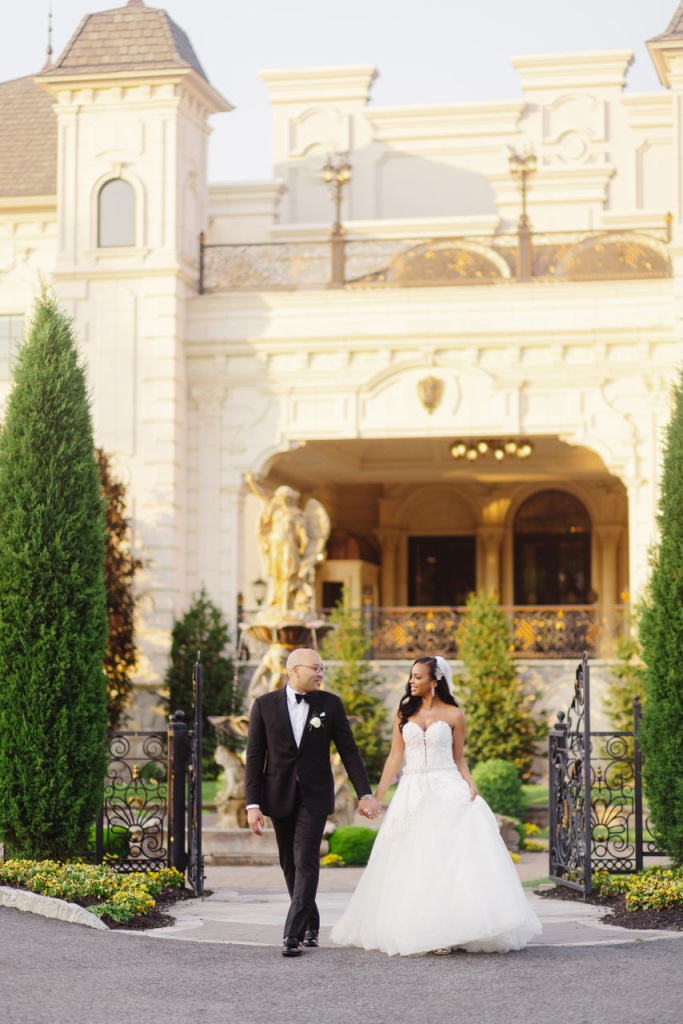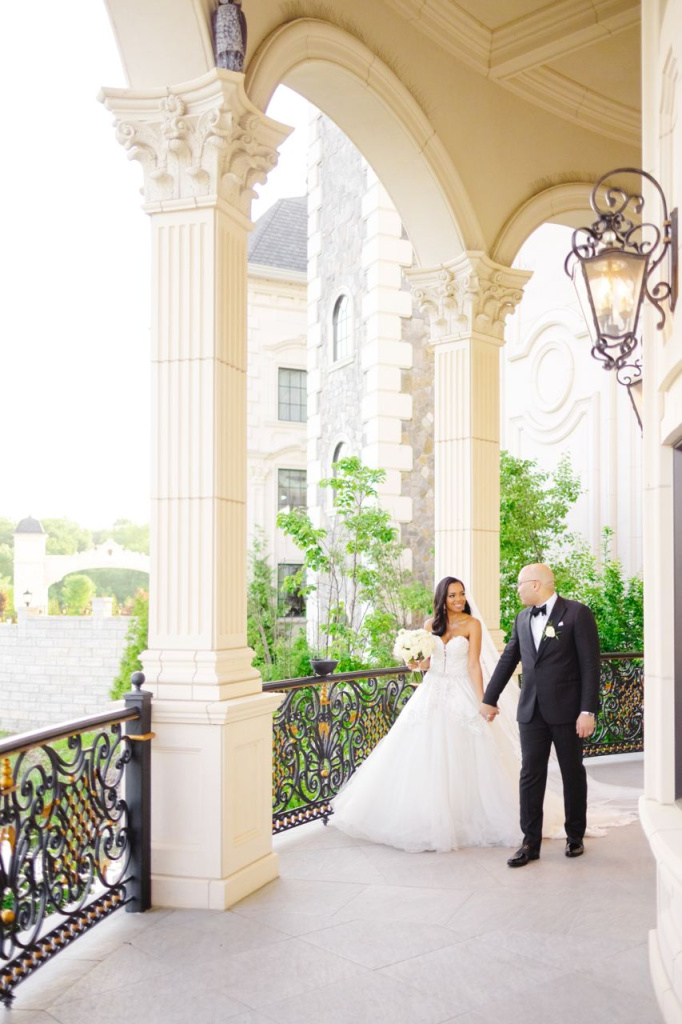 If fairy tales had a zip code, it would surely point to the Legacy Castle wedding venue. Nestled amidst the rolling landscapes of New Jersey, this place is the epitome of dreams come true. With towering turrets, glistening moats, and stone-clad walls, Legacy Castle whispers tales of yore and legends of old.
A deep dive into its history reveals a passion for grandeur and a love for timeless elegance. Built on the vision of creating the most elegant New Jersey wedding destination, Legacy Castle blends medieval charm with modern sophistication. And trust us, its grandeur isn't lost on the who's who. From local luminaries to international stars, many have chosen to mark their momentous occasions here, making it one of the most beautiful wedding venues in NJ.
Upon entering, you're greeted by a myriad of rooms, each radiating its unique charm. The Grand Ballroom, distinguished by majestic chandeliers suspended from high ceilings, resonates with the joy and love of countless celebrations. The Royal Suite, adorned in lavish decor and offering private amenities, serves as a secluded haven for the bride and groom to gather and reflect. For those cherished, quiet moments with close ones, the castle's serene lounges provide the perfect ambiance. And for those yearning for the embrace of nature, the pristine lakes and impeccably manicured gardens of the castle grounds await.
But the allure of Legacy Castle extends beyond mere aesthetics. Its esteemed reputation is built not just on its visual grandeur but also on its unwavering dedication to service. From bespoke menu offerings crafted by renowned chefs to a team that preemptively addresses every request, every nuance is refined to transform dreams into reality.
Shadowbrook at Shrewsbury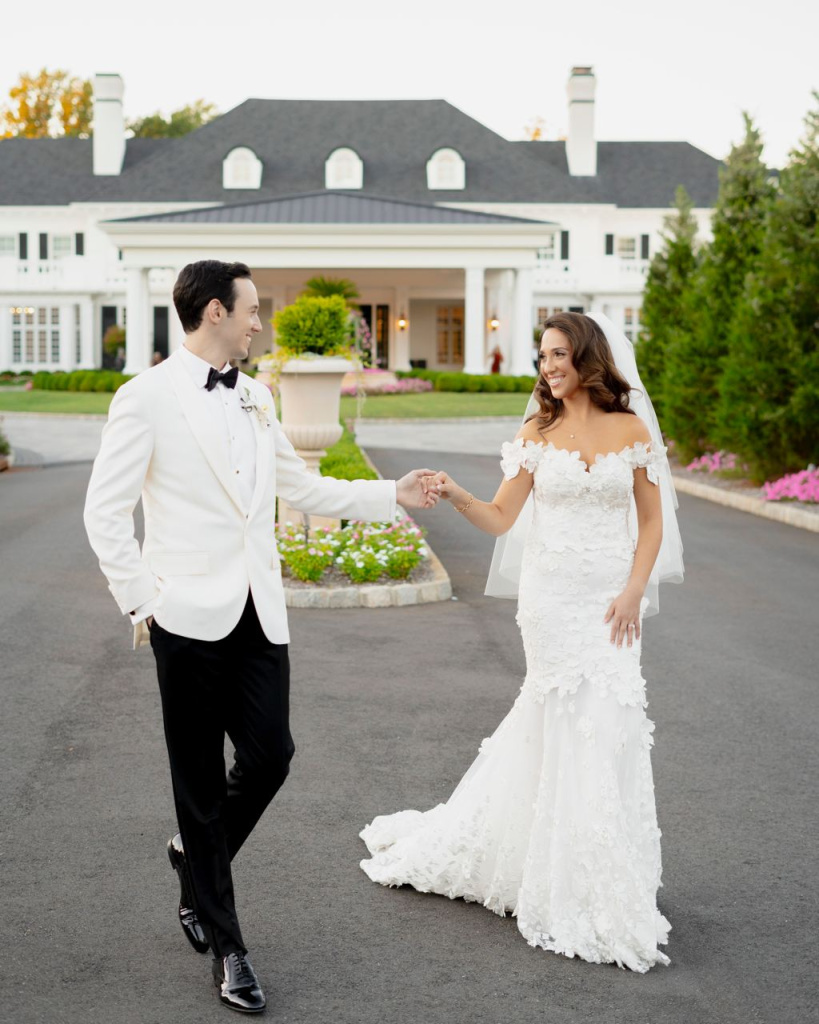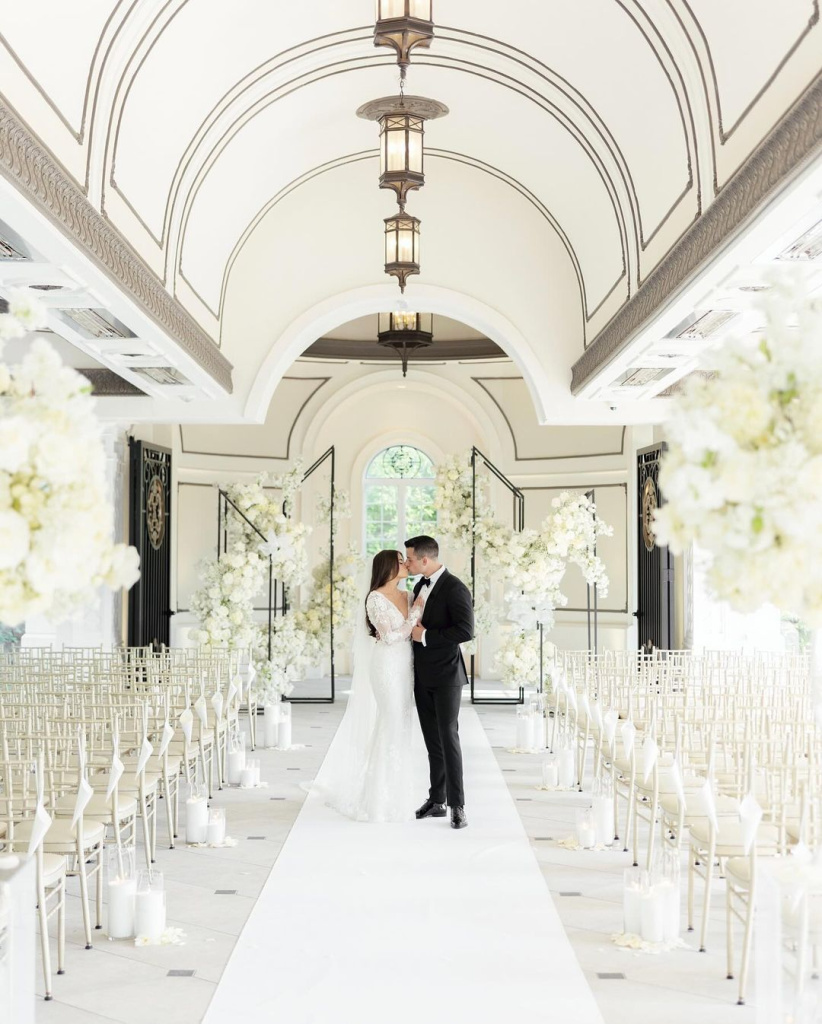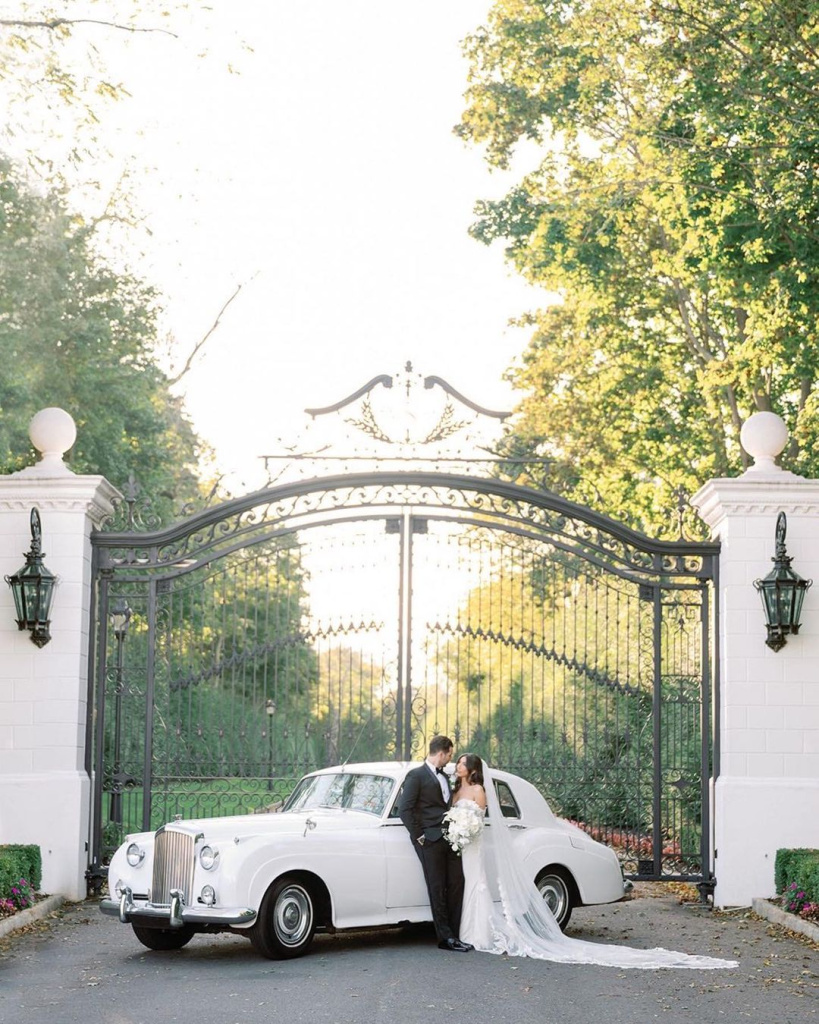 Picture this: A sprawling estate nestled among New Jersey's lush landscapes, with history whispering through the aged oaks and the scent of blooming roses filling the air. Welcome to Shadowbrook at Shrewsbury wedding venue, a place where the past meets the present in the most romantic way possible.
Built over a century ago, Shadowbrook has seen the turn of many seasons and has stood the test of time. Originally a private residence, its transformation into a wedding venue is nothing short of spectacular. And oh, the stories it could tell! From whispered secrets of 1920s socialites to the echoes of glamorous Jazz Age parties, the venue is steeped in history. Fast forward to today, and it remains a popular choice for many, including a few familiar names you might spot on the big screen, making it one of the most luxurious wedding venues in New Jersey.
Diving into the spaces, the Grand Ballroom stands out with its gleaming chandeliers and detailed woodwork, exuding a royal ambiance ideal for grand celebrations. For those seeking a cozier, intimate vibe, the Oak Room, adorned with its vintage allure, radiates warmth and intimacy. The verdant gardens cannot be overlooked. These tranquil green havens, punctuated with fountains and gazebos, are the backdrop for unforgettable snapshots.
At its core, Shadowbrook is committed to curating bespoke experiences. With a penchant for culinary excellence, the culinary brigade ensures every meal is a delectable journey to remember. The attentive staff? They're there to ensure every tiny detail is perfected, making your special occasion both impeccable and memorable.
The Venetian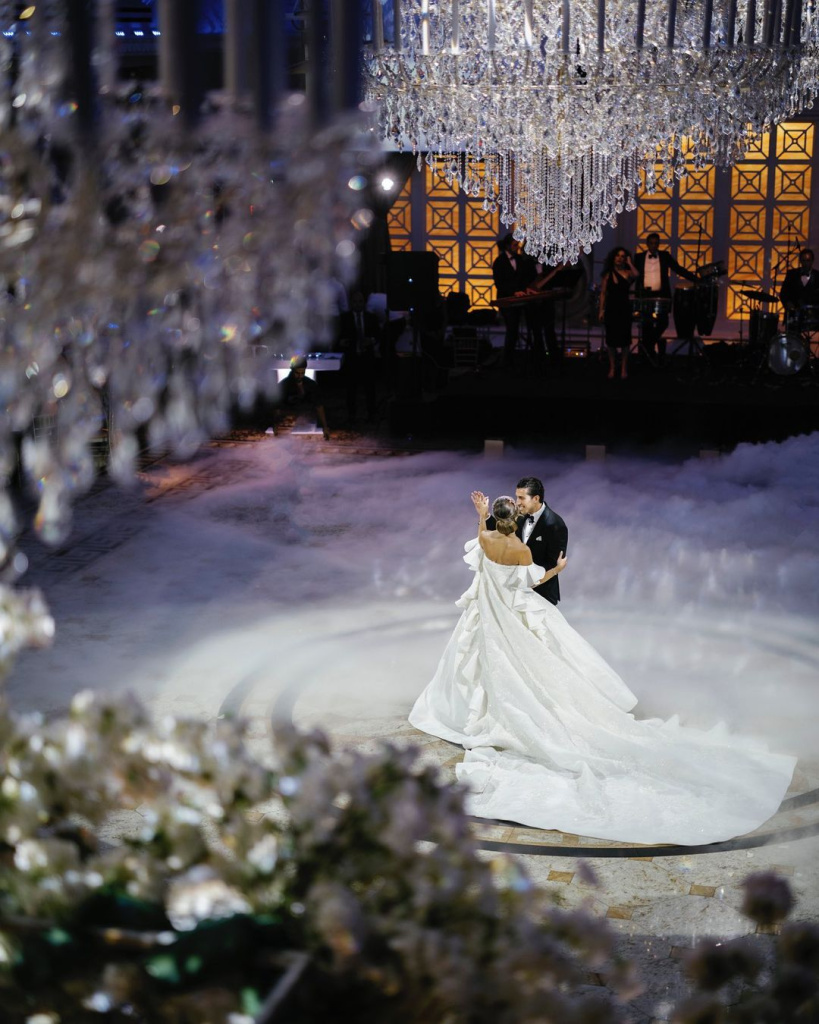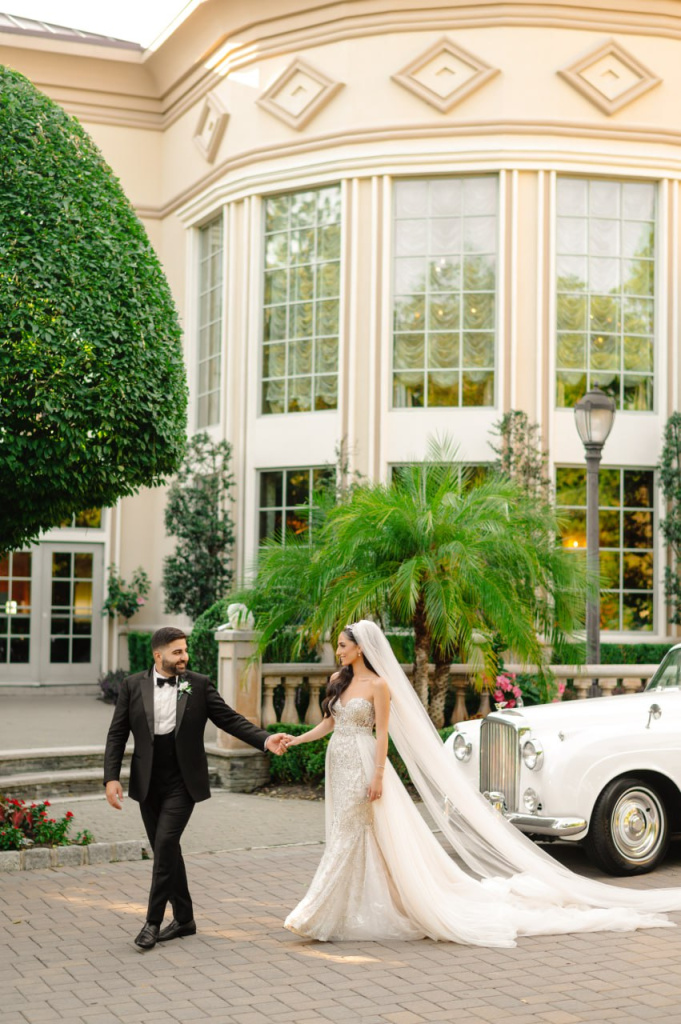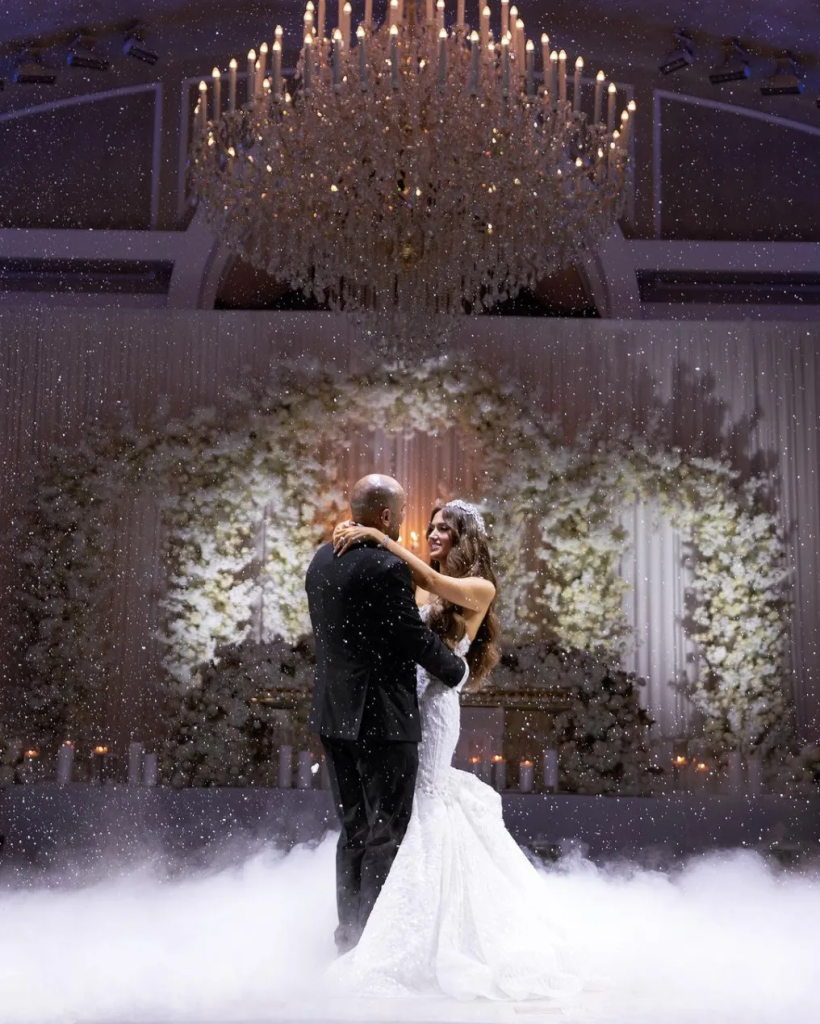 Experience the essence of Italy right in New Jersey at The Venetian wedding venue. Here, Jersey's lively spirit fuses with the refined elegance of Italian culture. Drawing inspiration from the eternal beauty of Venice, The Venetian is an allure for those seeking a harmonious blend of heritage and sophistication.
Step inside, and you'll feel whisked away to Italy. The interiors echo the grandeur of Italy's most illustrious palazzos, with gleaming marble floors mirroring the dazzle of overhead chandeliers. The Venetian has been the stage for myriad majestic events. It's renowned as New Jersey's highest-rated wedding venue, hosting everything from celebrity soirees to dreamy weddings.
The Grand Ballroom, a pinnacle of opulence, ensures every guest feels center stage. For cozier gatherings, the art-laden salons exude warmth and intimacy. If you're inclined towards open-air settings, step out to the serene terrace, adorned with soothing water features and lush greenery, serving as a perfect outdoor retreat. Beyond its visual charm, The Venetian prides itself on culinary mastery.

The essence of New Jersey isn't just captured in its picturesque beaches or thriving cities. It's enshrined in the tales and pulses of its historic landmarks, each echoing with rich history, deep sentiment, and unmatched beauty. These venues serve as the canvas for couples to paint their unique love stories, from majestic castles to serene estates. Exploring the luxury wedding venues in New Jersey, it's evident that the state is a haven for romance, inviting couples to pen their chapters amidst elegance, legacy, and fervor. Here's to timeless memories, undying love, and the thrill of new beginnings!