The Complete Guide to Finding Your Perfect Wedding Dress
Publication date:

11/09/2023

Updated:

11/09/2023
Ladies, gents, and every bride-to-be, ever found yourself lost in a whirlwind of tulle, lace, and sequins, feeling a wee bit like Alice tumbling down a sparkly rabbit hole? We've all seen the movies, read the stories, and daydreamed about that magical moment when tears spring to our eyes as we spot "the dress". But let's real talk for a sec: finding that dream dress can be more daunting than choosing your favorite flavor at a gelato stand (seriously, why are there so many choices?).
That's where we come in. This is your definitive map, your guiding star, your... well, the ultimate guide to finding your wedding dress. No more cold sweats or bridezilla moments. We're about to make your journey to saying "Yes!" to the dress as smooth as butter on a warm croissant. Ready to roll with us? Let's get you suited, booted, and absolutely radiant!
How to Choose Your Dream Wedding Dress Style
Truth be told, every bride has her unique flair, and their wedding dress aspirations mirror that. Perhaps you've sketched out bridal gowns on scrap paper during class breaks growing up, or maybe the thought only dawned post that shimmering ring. Regardless, hunting for that ideal dress can sometimes feel like you're playing pin the tail on the donkey - without any peeking.
Think of wedding dresses as an extension of your personality, a symbol of your love story, and a testament to your individuality. So, where do you begin? Let's remove that blindfold and break down the styles that could make you feel like the queen you truly are. And for the burning question, "How do I find the perfect wedding dress?", we say: by understanding the styles first!
Ball Gown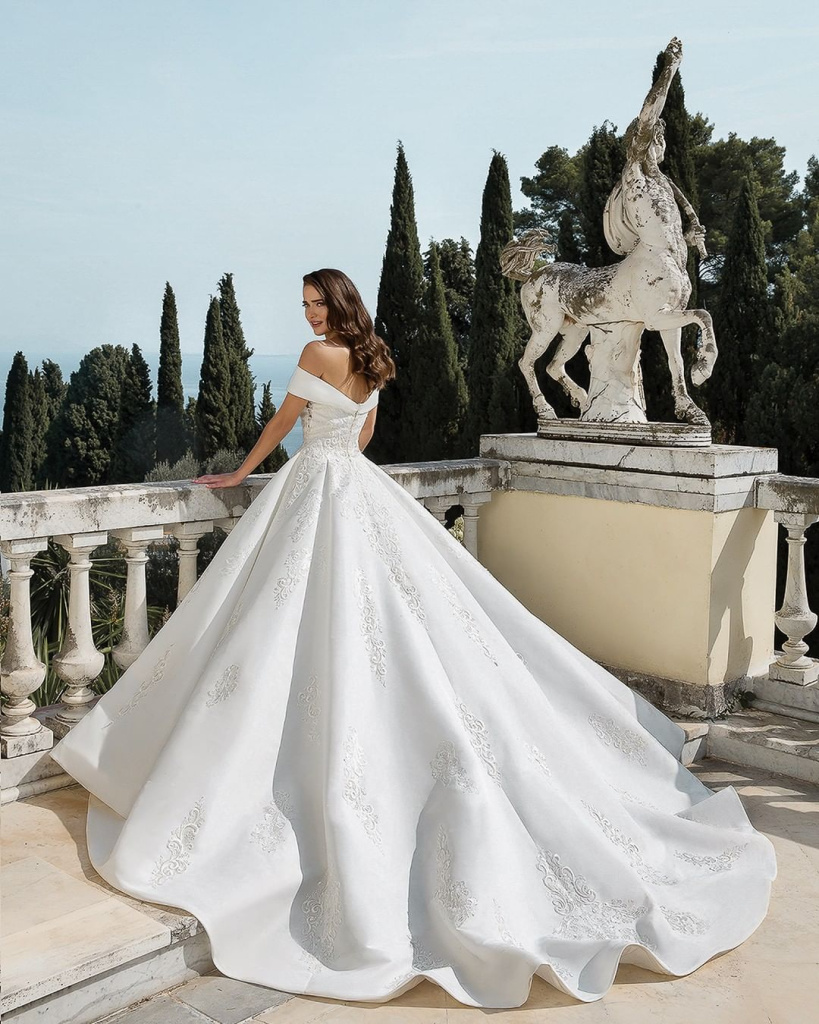 History: Often referred to as the "princess dress", this style has been a classic for centuries. From the Victorian ages to the modern-day, it's a timeless favorite.
Features: Features a fitted bodice, cinched waist, and a voluminous skirt. Great for making an entrance!
Who it's for: Ideal for brides aiming for a traditional, royal look. Best suited for medium to large venues because of its grandeur.
Mermaid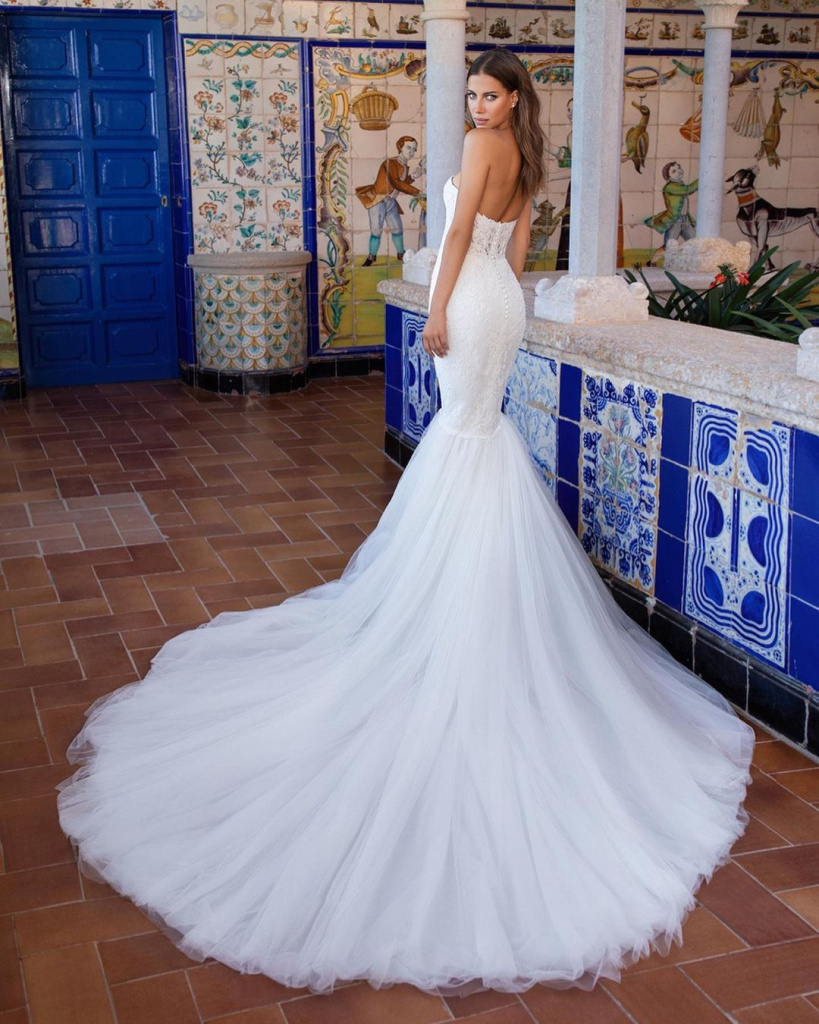 History: The mermaid dress takes inspiration from the silhouette of its namesake. It became especially popular in the late 20th century.
Features: It's tight from the chest to the knee and flares out dramatically below the knee.
Who it's for: For brides who are confident and want to flaunt their curves. It's sultry, stylish, and a touch daring!
A-line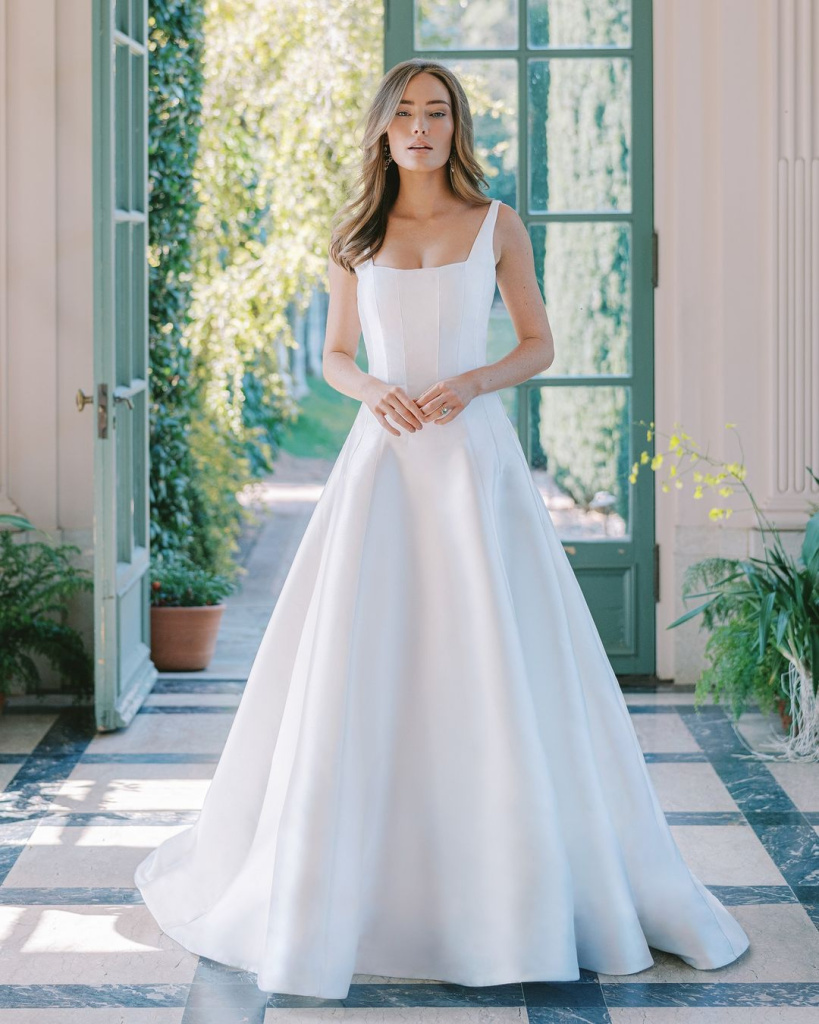 History: Gained popularity in the mid-20th century and was named because of its A-like silhouette.
Features: As versatile as a Swiss army knife, it's cinched at the waist and gently flares out.
Who it's for: It's a universal crowd-pleaser. Perfect for any body type and is also great for twirling!
Sheath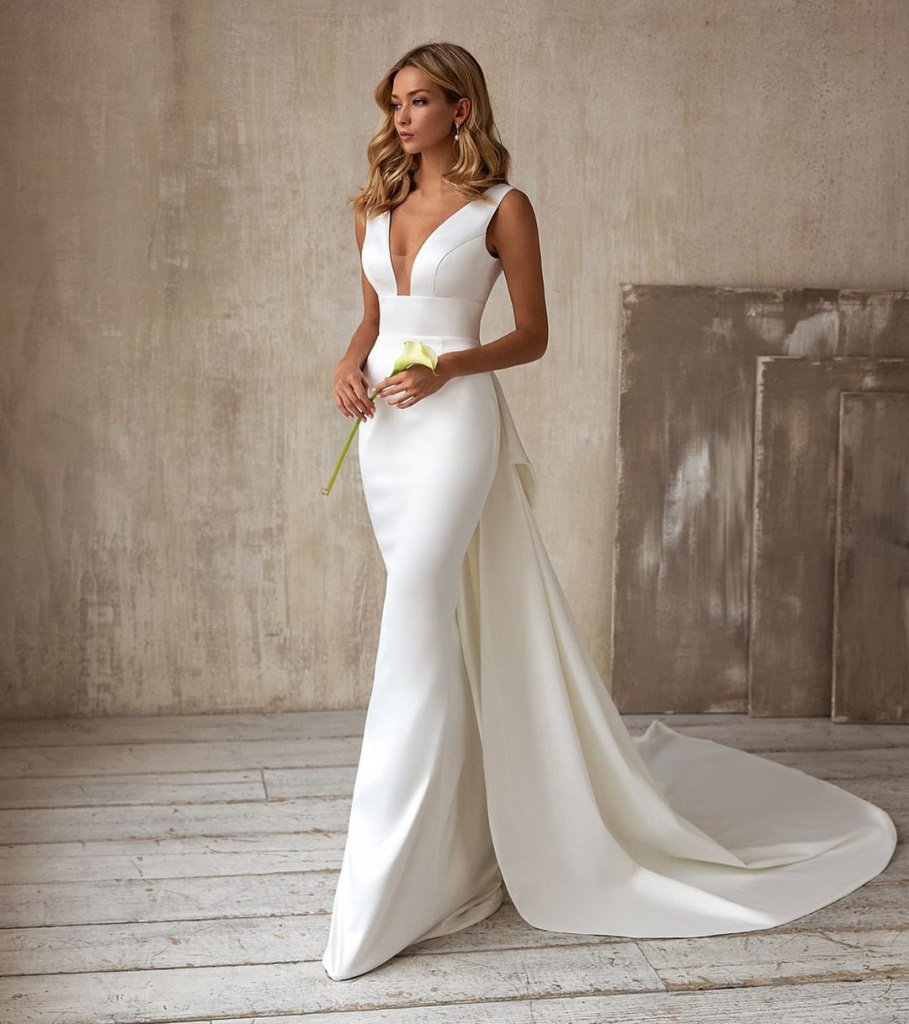 History: Became all the rage in the Roaring Twenties and saw a resurgence in the 90s.
Features: A straight silhouette that flows right from the neckline to the hem.
Who it's for: Those going for a modern, minimalistic, or casual vibe. It's especially flattering on taller brides or those with a lean figure.
Bohemian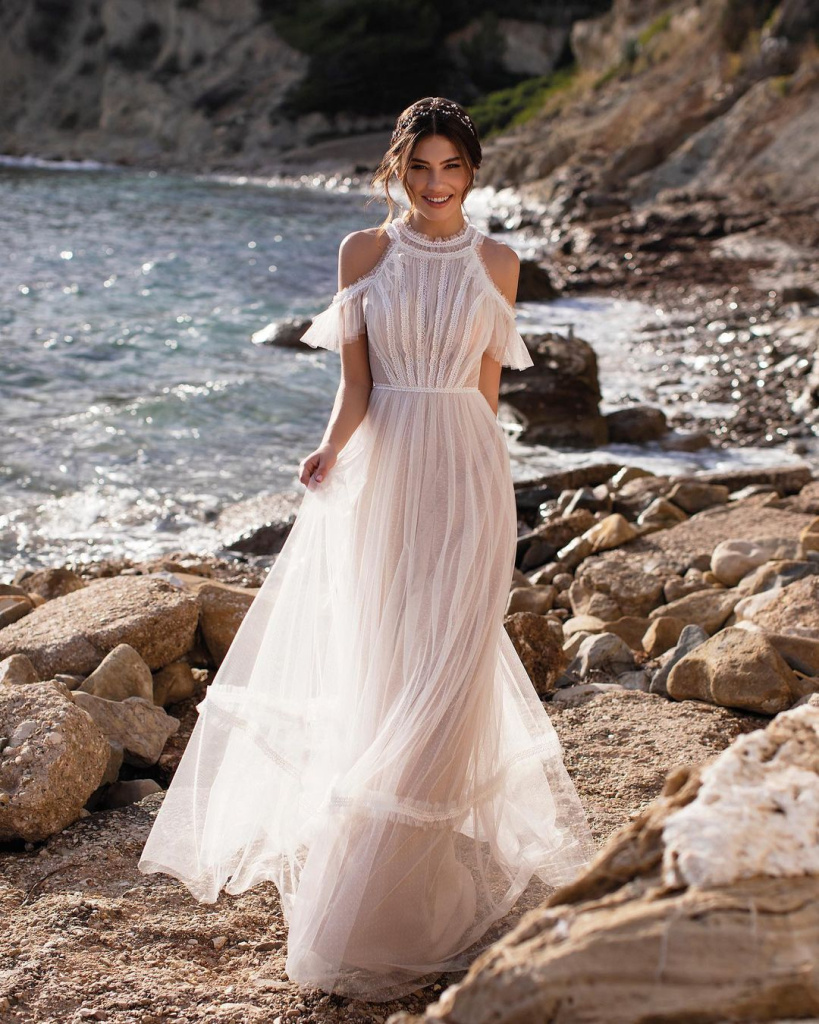 History: Became popular in the 60s and 70s, echoing the free spirit and wild heart of the era.
Features: Often made with light fabrics, featuring flowy skirts, and intricate lacing.
Who it's for: For brides who want a laid-back, ethereal look. Ideal for outdoor weddings like beach or forest ceremonies.
Bonus Tip: While these are the broad categories, there's a world of sub-styles and combinations out there. The key is to experiment. Mix and match elements till you find something that doesn't just look good but feels like 'you'. Maybe you want a ball gown with bohemian lacing or a mermaid dress with the simplicity of a sheath style. The world is your oyster, or in this case, the bridal shop!
Finding the Perfect Wedding Gown: Key Factors to Consider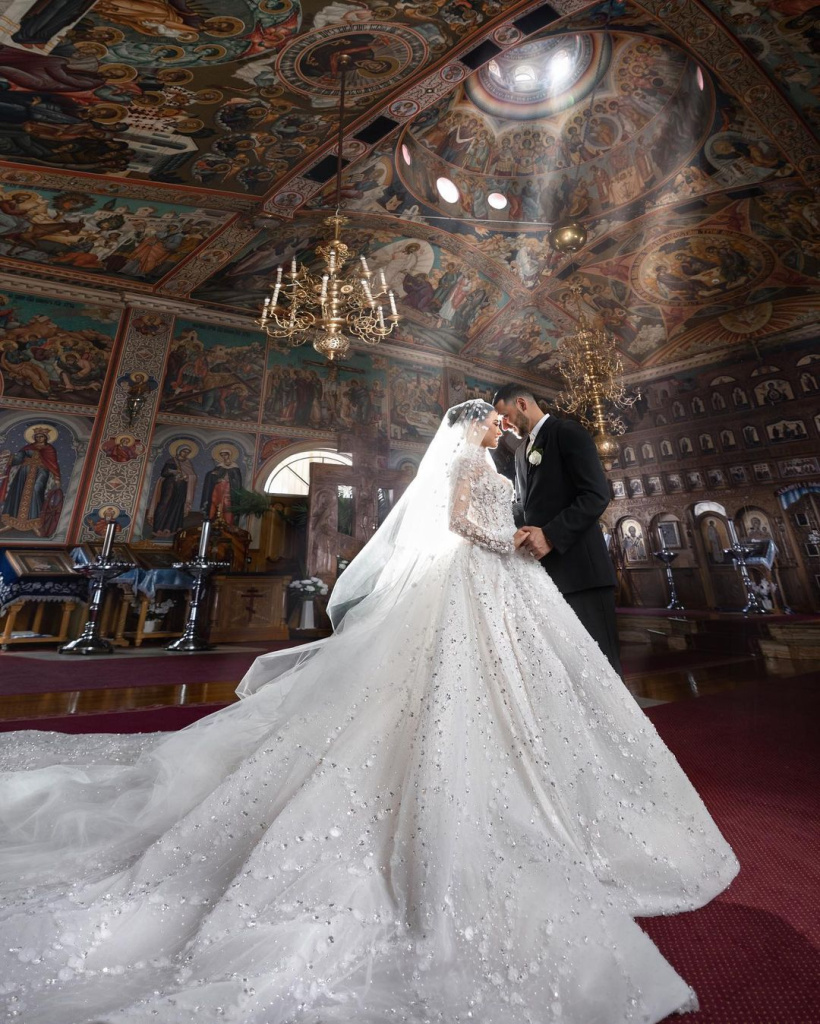 Selecting a wedding gown isn't solely about heart flutters or the jaw-dropping ensemble from the latest bridal mag. Think of it as concocting a cocktail – certain elements (or let's say mix-ins) are non-negotiable, lest you end up with a boozy blunder. And believe us, a wedding dress mishap is one brew you'd rather not stir up.
So, read on as we continue on uncovering our bridal gown shopping checklist!
Budget
Know Before You Go: Before you even step foot in a bridal shop, have a clear budget in mind. It'll help narrow down your options and keep those starry-eyed impulses in check.
Hidden Costs: Remember, the price of a dress isn't just the tag. Factor in alterations, accessories, and any other extras.
Be Vocal: Be upfront with the bridal consultant about your budget. They're there to help and can guide you to stunning dresses within your range.
Venue and Theme
Cohesiveness is Key: Your dress should complement the vibe of your venue. A cathedral train might not be best for a beach wedding, just like a casual slip dress might feel out of place in a grand ballroom.
Weather Watch: Outdoor venue? Keep an eye on the expected weather for your big day. You might need to consider dresses that won't have you battling the elements.
Theme Matters: If you're going for a vintage-themed wedding, a 1920s flapper-inspired dress might be your jam. Align your dress style with your wedding theme.
Season
Winter Wonderland: If you're getting hitched in cooler months, think about heavier fabrics or dresses with sleeves. Plus, imagine the stunning capes or faux fur stoles you could rock!
Summer Lovin': Tying the knot in the heat? Lightweight fabrics, shorter trains, and breathable designs should be on your radar.
Transitional Timing: Spring or fall wedding? These transitional months offer more flexibility but always consider the evening temperature drop.
Body Type and Comfort
Celebrate Your Shape: Each body type has styles that can highlight your best features. From pear to hourglass to apple, there's a dress that'll make you feel like a goddess.
Comfort First: Yes, you want to drop jaws, but not because you can't breathe or walk! Remember, you'll be in this dress for hours, dancing, eating, and mingling.
Fittings are Essential: Always schedule fittings and wear the undergarments and shoes you plan to wear on the big day. It gives a clearer picture and ensures comfort.
Personal Style
Be You: Trends come and go, but your personal style is eternal. Pick a dress that feels authentic to who you are.
Listen to Your Gut: Sometimes, you might face pressure from family or friends. While their input is valuable, at the end of the day, it's your dress, your choice.
Take Your Time: Don't rush. It might be the first dress you try or the fifteenth. The journey is as special as the destination.
Pro Tip: Always document your dress appointments. Photos can give a fresh perspective, especially when you're trying to decide between multiple gowns. But remember, no sneaky posting on social media if you want to keep it a surprise!
Expert Tips to Finding Your Perfect Wedding Dress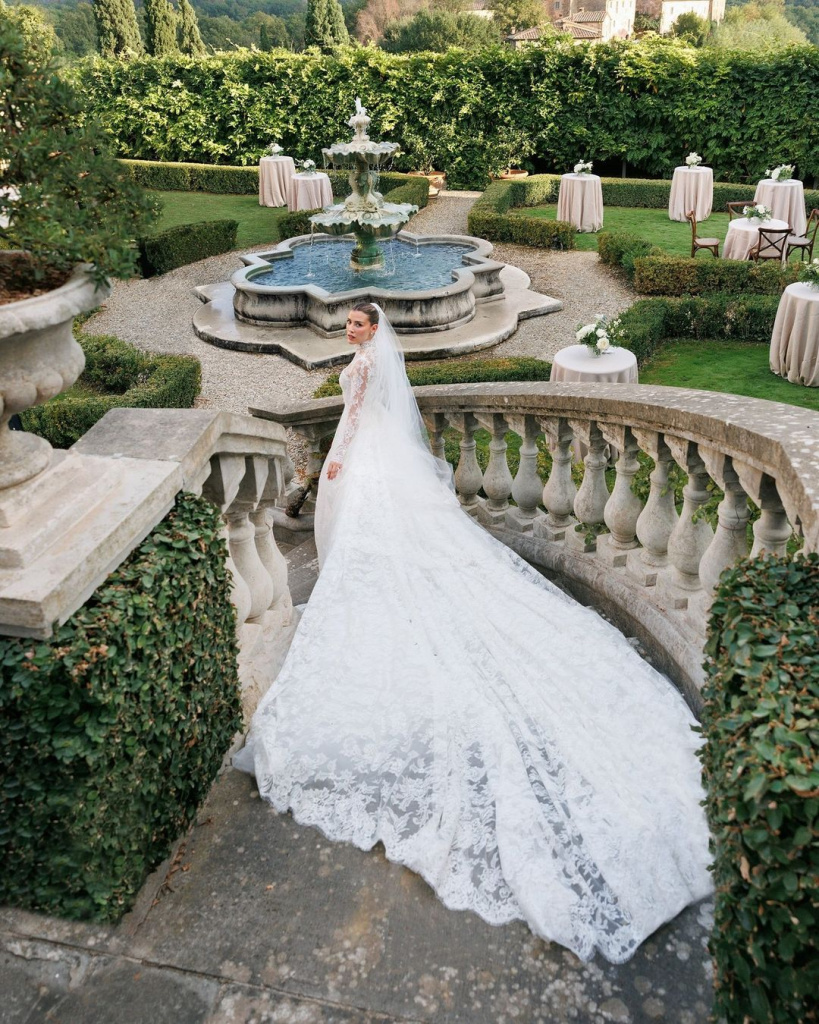 We've had our ear to the ground, chatted up experts, spilled the tea, and gathered some golden nuggets of wisdom just for you. These bridal dress selection tips are about to be your North Star in the vast universe of wedding gowns!
Keep Your Entourage Limited
Ah, the age-old dilemma of "who to bring?" Less, in this case, is definitely more. The last thing you want is a chorus of conflicting opinions muddying your own intuition. Bring along a select few whose style insight you genuinely trust and who get your vibe. A smaller group guarantees genuine reactions and a day focused on finding what makes you shine.
Wear Proper Undergarments
Remember the saying, "It's what's underneath that counts?" Well, in the realm of bridal shopping, it couldn't be truer. The foundation you build with the right bra or underwear can dramatically transform how a dress fits and flatters. Go for neutral and seamless options, and if you're thinking of more avant-garde dress styles, ensure your undergarments are up to the challenge.
Consider Multiple Appointments
There's a fine line between thorough research and sheer exhaustion. While it's essential to explore your options, jam-packed appointments can lead to a wedding dress blur. Each boutique has its unique flavor and offerings, so spread out your visits, savor each experience, and let the dresses truly resonate before making a choice.
Stay Open-Minded
Life is full of surprises, and so is dress shopping. There's a fair chance the style you hadn't given a second glance to might just sweep you off your feet. Bridal consultants wear the hats of fairy godmothers in this tale. If they sprinkle some suggestions your way, dive in with an open heart; their expertise might lead you to unexpected treasures.
Trust Your Instincts
At the heart of it all, your gut instinct is the compass you can trust. There will be a moment, a flutter, a teary-eyed glance when you'll just know it's the one.
Golden Nugget: Cherish every step of this journey, from the first swish of fabric to the final fitting. This is your unique bridal story, filled with anticipation, joy, and the promise of a magical beginning. Go forth with confidence, and may the dress be ever in your favor!
The Guide to Finding the Perfect Wedding Dress According to Your Body Type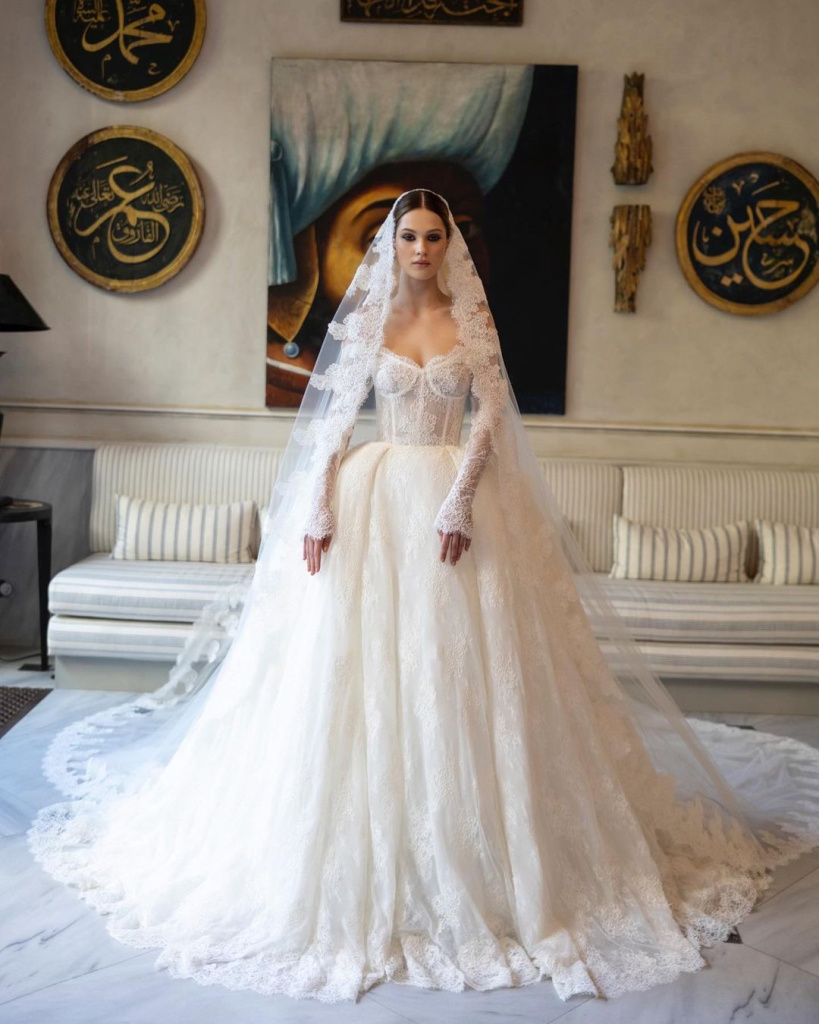 Every bride deserves to look and feel her best, and it all starts with choosing a dress that accentuates her unique beauty. With our bridal gown shopping advice, we're diving deep into the world of silhouettes and styles tailored for various body types. So, no matter your shape or size, we've got the lowdown to ensure you sparkle on your big day. Let's shimmy on!
Hourglass Figure
Ladies blessed with this balanced proportion often have shoulders and hips of roughly the same width, with a defined waistline.
The Dress: Mermaid or fit-and-flare gowns do wonders, hugging your curves just right. A structured corset can also beautifully highlight your waist.
Pro Tip: Don't shy away from belts or embellishments around the waist to draw attention to your smallest point.
Pear Shape
For those who have wider hips compared to their bust, showcasing your lovely curves is the game's name.
The Dress: A-line dresses are your best friend! They gracefully flare out from the waist, giving your lower half just the right amount of room.
Style Notes: V-necklines or embellished tops can balance out the look by drawing the eye upward.
Rectangle or Athletic Build
This body type is characterized by almost equal bust, waist, and hip measurements, leading to a straighter silhouette.
The Dress: Ball gowns or dresses with layers can add volume and create the illusion of curves. Sheath dresses also work beautifully by complementing your streamlined shape.
Accessorize Right: Belts or waist details can create a cinched look, adding a touch of definition.
Apple Shape
For the beauties with broader shoulders and busts compared to the hips and a less defined waist, the focus is on leveraging your assets.
The Dress: Empire waist gowns are perfect as they cinch just under the bust and flow outward, creating a flattering line. V-necklines can elongate your torso and create a balanced look.
Shine On: Accentuating your bust with tasteful detailing or embracing flowing sleeves can add a touch of romanticism.
Petite Frame
For our lovely brides below 5'4", creating an elongated effect is the mantra.
The Dress: A-line or sheath dresses work wonders. Too much fabric or an overly voluminous gown might overwhelm your frame.
Height Matters: Consider higher waistlines or vertical details to add the illusion of height. Shoes, darling, can also be your secret weapon. Those heels weren't just made for walking, but for elevating too!
Plus Size
Embracing and celebrating your curves is key. Every bride deserves to shine, and it's all about finding the dress that lets you do just that.
The Dress: A-line gowns or dresses with an empire waist can offer a flattering silhouette. Opt for structured fabrics that provide support without compromising on style.
Detailing Delight: Think about tasteful embellishments, off-shoulder designs, or deep V-necklines to spotlight your assets.


Final Thoughts: Remember, these are just guidelines. The most crucial rule in the book? Wear what makes your heart soar. When you feel confident and radiant, it shows.
Wedding Dress Shopping Timeline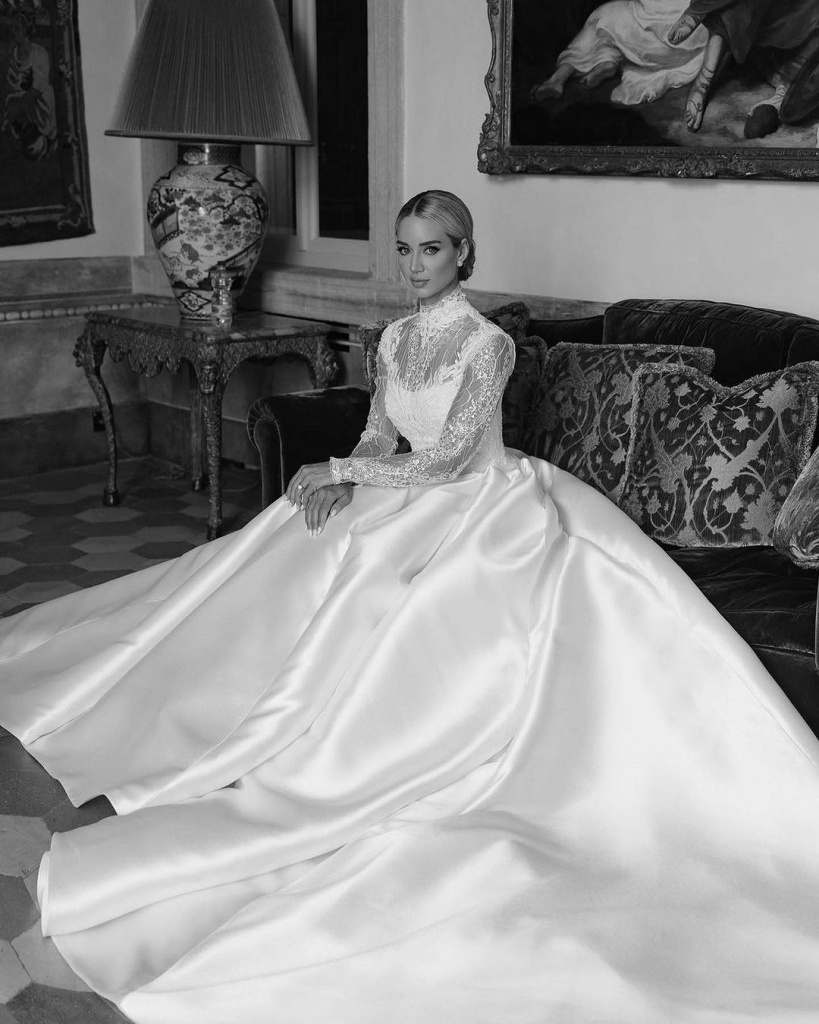 As you pop that celebratory engagement bubbly, let's also pop open the ultimate timeline for dress shopping. Ready to waltz through this process without missing a beat? Cue the music!
12-9 Months Before the Wedding: Start the Hunt
The Moodboard: Begin by curating inspirations. Pinterest boards, Instagram saves, magazine cutouts - go wild! Identify patterns in your likes; perhaps you're leaning towards lace or drooling over deep V-necks.
Boutique Bookings: Start scheduling appointments at bridal boutiques. Weekends get booked up fast, so plan ahead!
First Fittings: Dive into the world of dresses. Take photos, jot down notes, and relish each moment.
8-6 Months Before: Narrowing the Field
Shortlist Faves: By now, you should have a handful of top contenders. Mull over them, discuss them with trusted allies, and revisit them if needed.
Decision Time: Lock in your choice. Remember, most gowns take 4-6 months to be made and delivered.
5-4 Months Before: Accessories & Undergarments
Find 'The' Accessories: Veils, tiaras, jewelry - the devil's in the details. Ensure they complement your gown without overpowering it.
Undergarment Shopping: The right foundation can make or break a look. Now that you have your dress, find undergarments that enhance its beauty. Think: seamless, supportive, and skin-toned.
3-2 Months Before: Fittings & Alterations
First Fitting: This is typically where major changes are made, such as adjusting the length or modifying the bust.
Choose Your Shoes: Your heel height will affect how your dress falls. Once you've got them, bring them to every subsequent fitting.
Hair & Makeup Trials: If possible, schedule them on the same day as one of your dress fittings. This gives you a near-complete picture.
1 Month Before: Final Touches
Second (and Maybe Third) Fitting: This is for tweaks and minor adjustments. Ensure the dress fits like a second skin, comfortable yet flattering.
Dress Collection: Usually, you'll pick up the gown a week or two before the big day. Ensure it's stored in a garment bag in a safe, dry place.
Backup Plan: Accidents happen. Have a mini emergency kit with threads, needles, and stain removers. Just in case!
Remember, it's your day, and you deserve to feel incredible. Take a deep breath, trust your instincts, and most importantly, enjoy every moment of the journey. Happy dress hunting!