Guide to Summer Weddings 2022 - 2023
Publication date:

22/05/2022

Updated:

22/03/2023
Summer is by far the most popular season to get married and there are many reasons for it. Dream warm weather, flowers blooming all around, and lots of inspiring ideas to create the big day of your dream! Wezoree knows exactly what is trending this 2022-2023 Wedding season, and we're ready to share it with you! In this article, you will not only find the best wedding ideas for summer, but also a guide to summer wedding colors. So, summer brides, let's roll!
Pros and Cons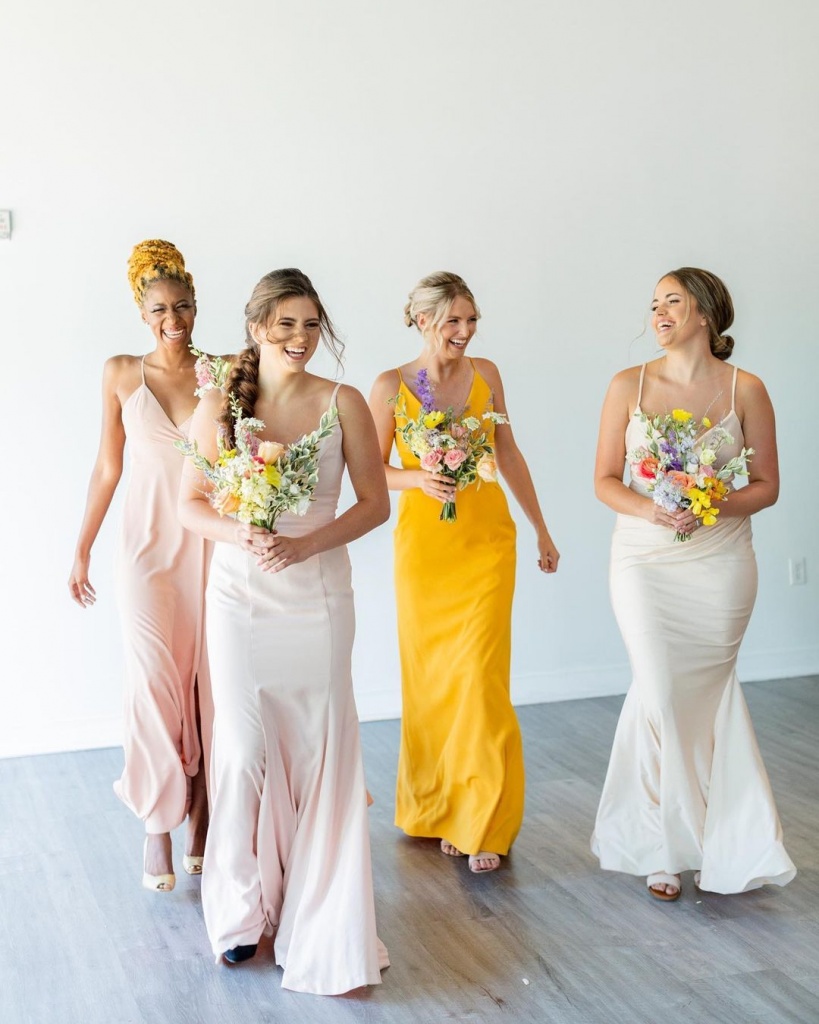 Photo by
Ashley Ice
We'll start from here. Picking up the season for your wedding is fairly the most important decision that'll affect all further preparations. If you're reading this, you probably think of spending your big day somewhere between June and August. Let's take a look if this is a good idea or not.
Pros:
You can have them all if you want! Much more affordable than in any other season - that's also a big advantage if you're planning a wedding on a budget.
Say yes to a night party!
While the summer day is boiling hot - the night temperatures are just fine to have some drinks and hit the dance floor.
This fact gives you an opportunity to schedule your wedding day so that it'll be comfortable with no rush.
Surely, your wedding planner will do everything to prevent any unwanted scenarios, but the summer season will still be calmer.
Cons:
While the night is perfectly warm, the day may cause you some trouble with its brutal sun.;
Intense sun is the worst thing that can happen to your wedding pictures. This won't happen if you choose later hours for the photo shoot, though.
Especially if you're hosting an outdoor ceremony somewhere in the woods. So, make sure you provide your guests with bug sprays.
Summer is a high season for weddings
This only means that you have to book your venue and vendors in advance.
You see, all cons are not that critical and can be avoided if needed. The Wezoree has made the decision: summer weddings are justified!
Wedding ideas for summer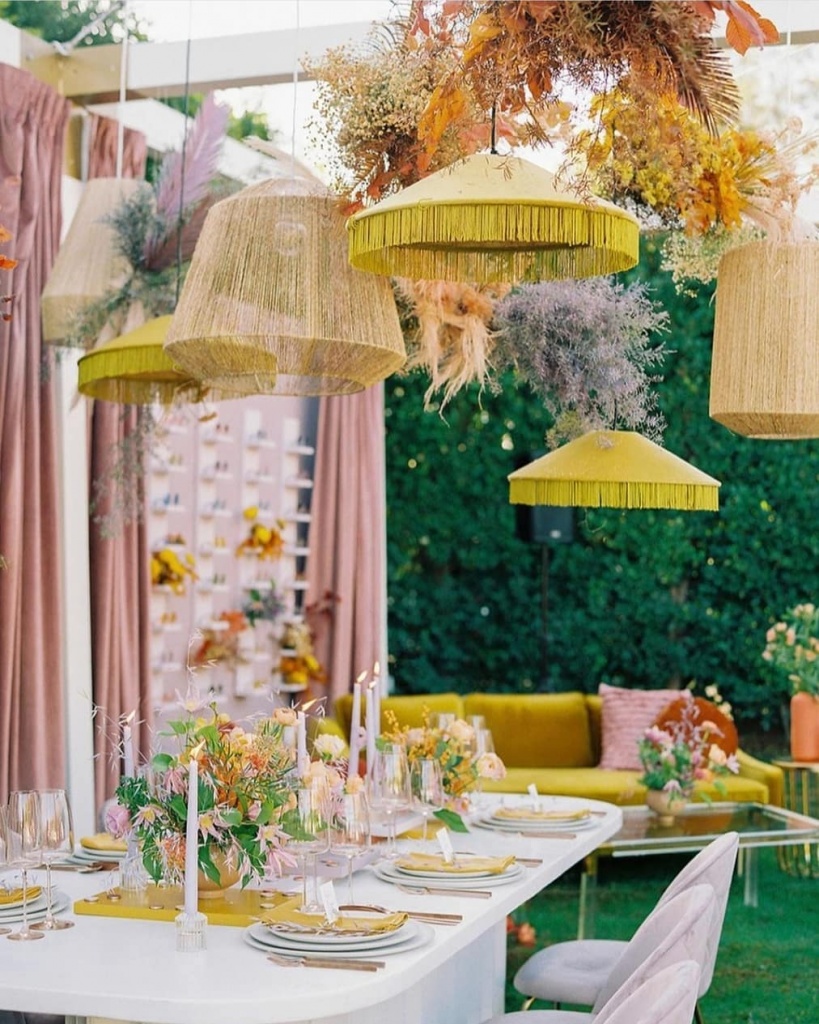 Photo by @nataliebrayphoto
Hosting a wedding in summer has its biggest advantage - the amount of ideas on how to spend the day is insane. Though each year people invent something new and unique, and the next season may seem a cliché, there are some trends to stay. Surviving the lockdown we all strive to make some amazing memories, and what can be a better opportunity than your big day? Let your passions speak for you through the wedding activities! Here's a guide to summer wedding ideas from Wezoree.
Bridgerton wedding

While some still dream of a Twilight-like wedding, others keep moving. This wedding season has a chance to be occupied by romantic blue pastels, empire-waist wedding dresses with gloves, and 5 o'clock tea.

Bright color mix

Summer being the juiciest season can allow you to decorate your wedding not only with colorful flowers but also with some color matching fruits, for example - grapefruits along with red/orange bouquets.

Pool party

Are you in the mood for a swim? Book a venue with the pool and don't forget to tell your guests to take their swimsuits.;

Cocktail bar outside

Add some music and gin (an absolute trend this year) and your guests won't leave the place.

Extraordinary entertainment

Yes, we are talking about the Drag Queens show, but not only this can shock your guests. Turn your reception into a beer pong game! Make some memorable tattoos!

Add some geometry

We mean the ceremony arch, make it angular! This will draw the attention to you and the pictures will gain some lines, pleasant to look at.

Outdoor games

If you're hosting an outdoor summer wedding take some games with you. You can play giant Jenga in between the events!

Lake ceremony

There's nothing more romantic than having a ceremony somewhere in the woods right on the lake's edge. The magical atmosphere is guaranteed.

Beach wedding

It would've been incorrect not to mention this, though the beach is the first thing that comes to your mind when you think of summer weddings. Yep, they're still here and the amount of couples wanting to tie the knot somewhere in Hawaii is not decreasing. It's still beautiful and memorable!

Small, cute wedding cakes!

Bye-bye to the 5-story buildings we call cakes and hello to the small, laconic, and minimalist ones.
Also, if you're planning a backyard wedding check out our 5 Backyard Ideas to Make Your Own.
Summer wedding colors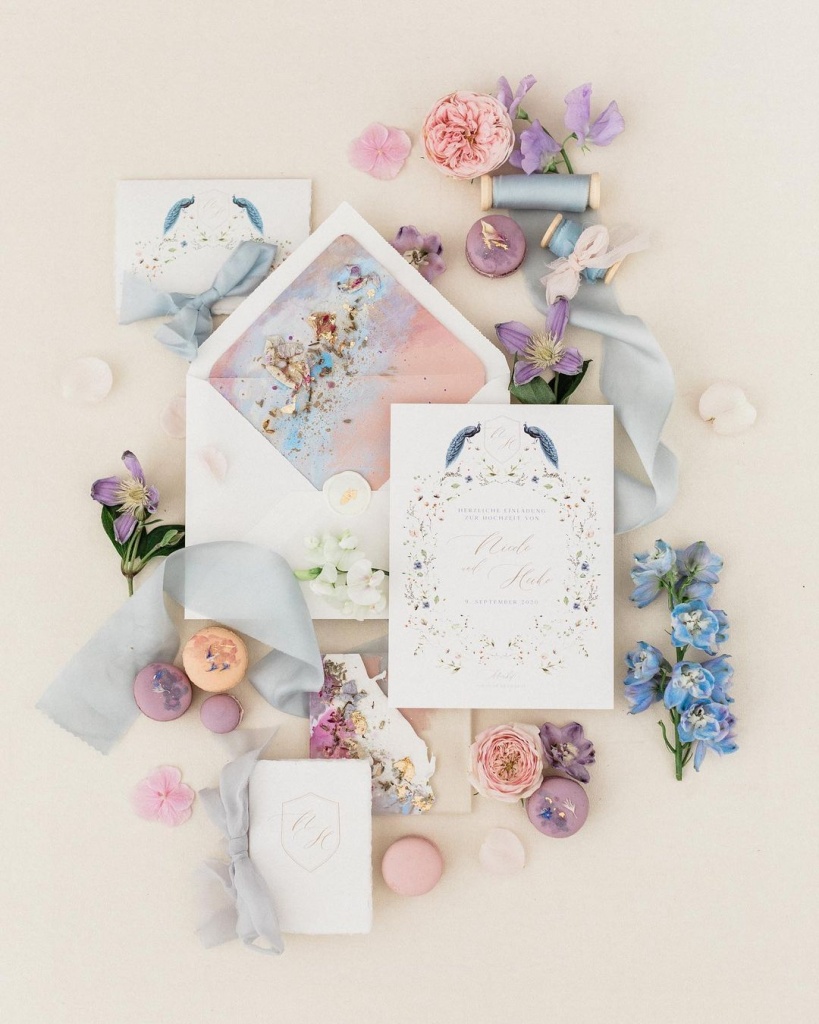 Photo by @andreasandhanno
Choosing the color palette for your big day is as important as choosing the future husband. It's either perfect or doesn't feel like yours at all. We will tell you all about the trending 2022-2023 summer wedding colors, and you are welcome to choose the vibe that suits you best.
Sage Green and Blush (calming, ethereal vibe)
Purple with Lavender (rich, romantic vibe)
Dusty Blue (add a sunflower to become a part of a new trend)
Light Blue (classy vibe)
Dusty Rose (classy vibe as well)
Earth Colors (boho and rustic vibe)
Summer wedding style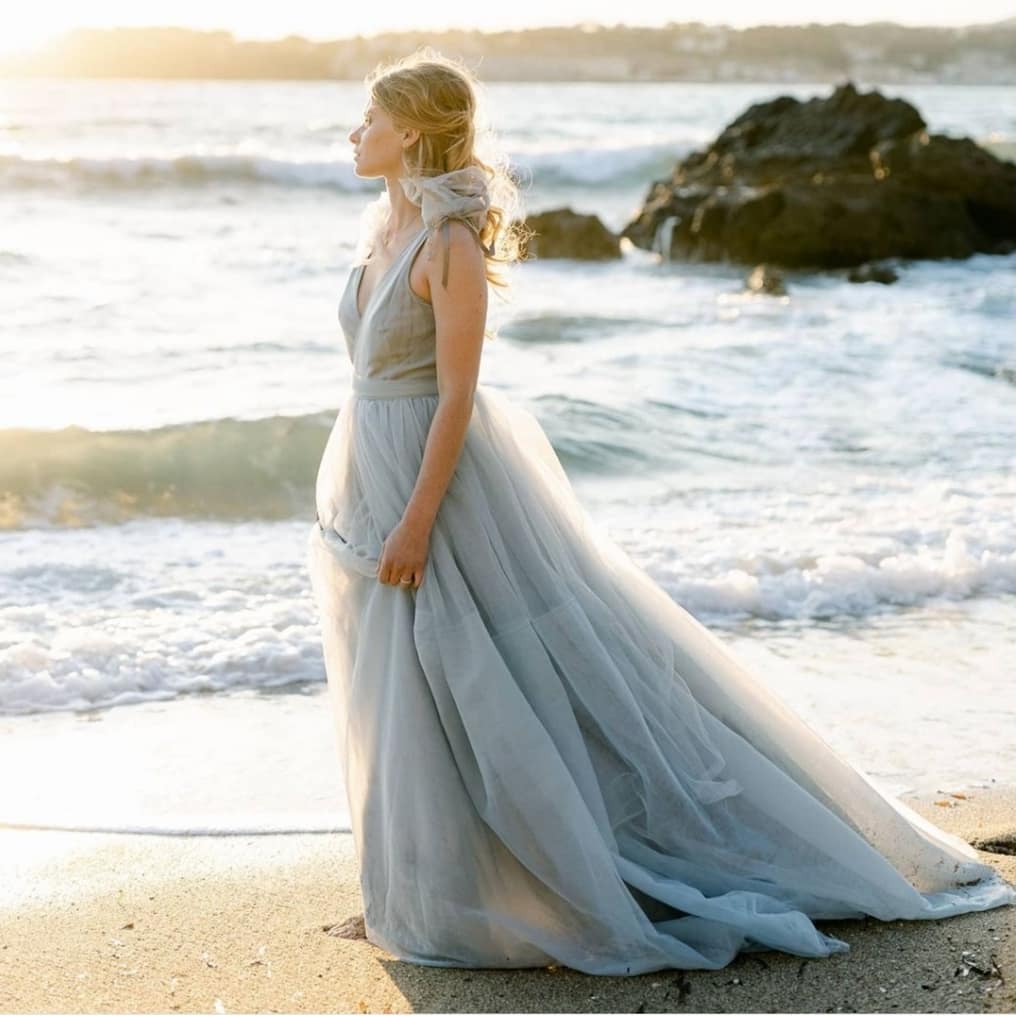 Photo by @lauren_marks_photography
When the world has started to go back to normal, this wedding season feels really promising. Let's take a look at the major trends that will take on summer weddings 2022-2023!
Dear Groom,
Wezoree has prepared a list of wedding attires for you that will not only be stylish but also comfortable.
Remember we told you about The Bridgertons? Adding some brown footwear and colorful accessories will be a good choice.
Too conservative at first glance, but actually very classy and gives the opportunity to play with bright accessories.
The trend for the 2021 wedding season is still at its peak. This tiny pattern looks amazing on jackets, trousers, and ties and goes well with black color.
We pointed at the "jacket" on purpose, as tweed suits are more of the winter story, which can't be said of the jacket itself. Choosing this attire will give you a dream high-end look.
Being the most popular among grooms, the tailored fit will take on the summer 2022 weddings. This suit will give you a sharp, classy (even a bit retro) look.
Dear Bride,
While we got used to glam and fun, brides are likely to choose breathy and comfortable dresses this season. Brighter, airy fabrics are taking the field. So, what do we have here?
And it doesn't even have to be a dress. The choice is perfect for those wanting to break the rule of traditional dresses. Combine the top, blouse or jacket with trousers or a skirt - modern and chic.
A whole new article can be written about different variations of mini dresses. Let's say, our heart goes to a mini dress with floral adding - simple and trendy.
These babes are making a huge comeback into the wedding fashion industry and they're fabulous as ever. Among our favorites are lingerie-like corsets, and the ones with crystals and feathers.
The 20s are coming back. Crystal embroidery, sequins, beaded bangs, and pearls are a total trend.
White is classy, but in 2022-2023 we're going further. Pastel tones are not only for the bridesmaids. Think about it!