The Ultimate Elopement Checklist: Everything You'll Need
Kudos to you for choosing a more intimate and personal way to say "I do." But don't be fooled into thinking that planning an elopement is a walk in the park. You'll still need a solid checklist to make sure your special day goes off without a hitch. So, here's our ultimate wedding checklist, where we'll walk you through everything you'll need.
The Ultimate Wedding Planning Checklist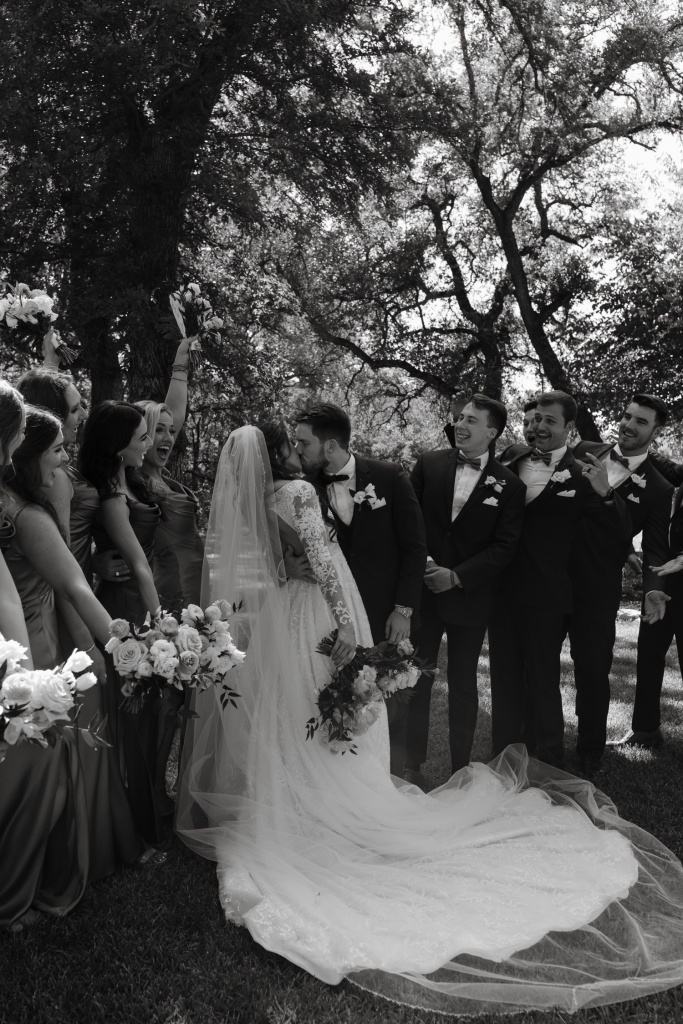 Set the date: First things first! You need to nail down a date for your elopement. Just like any other wedding, you'll want to give yourself enough time to plan everything. But hey, you're eloping, so no need to wait for Aunt Sally's schedule to clear up. This day is all about you and your partner.
Choose a location: Are you dreaming of eloping in a tropical paradise or a cozy mountain cabin? The world is your oyster! But remember, the more exotic the location, the more logistics you'll need to work out. Think about travel, accommodations, and any legalities (like marriage licenses) for your chosen destination.
Pick your outfits: Your elopement is the perfect time to express your personal style. Whether you want to rock a traditional wedding gown or a chic jumpsuit, the choice is yours! Just make sure to consider the weather and location when picking out your threads.
Find an officiant and witnesses: Some places require an officiant and a couple of witnesses to make things official. Make sure to sort this out early on to avoid any last-minute scrambles.
Research marriage license requirements: Different locations have different requirements for obtaining a marriage license. Research these requirements ahead of time to avoid any unexpected surprises. Some countries might require you to be in the country for a specific amount of time before you can legally marry.
Hire a planner or coordinator: If the idea of planning your elopement feels overwhelming, consider hiring a planner or coordinator who specializes in elopements. They can help you navigate the planning process and make your day stress-free.
Think about the weather: While you can't control Mother Nature, it's wise to consider the typical weather conditions for your chosen location and time of year. This will help you make informed decisions about your outfits, decor, and backup plans in case of bad weather.
Make a plan for hair and makeup: Decide whether you'll be doing your own hair and makeup or hiring a professional. If you're going the DIY route, practice your desired look ahead of time to make sure you're happy with the results.
Book accommodations and travel: If you're eloping far from home, make those travel and accommodation arrangements ASAP. This will ensure you have a comfy place to rest your head after your big day.
Capture the moment: You'll want to remember every detail of your elopement, so hire a photographer or enlist a talented friend to snap some pictures.
Share the news: Don't forget to tell your friends and family about your elopement! Send out announcements, share the news on social media, or throw a post-elopement party to celebrate with your loved ones.
The Ultimate Wedding Budget Checklist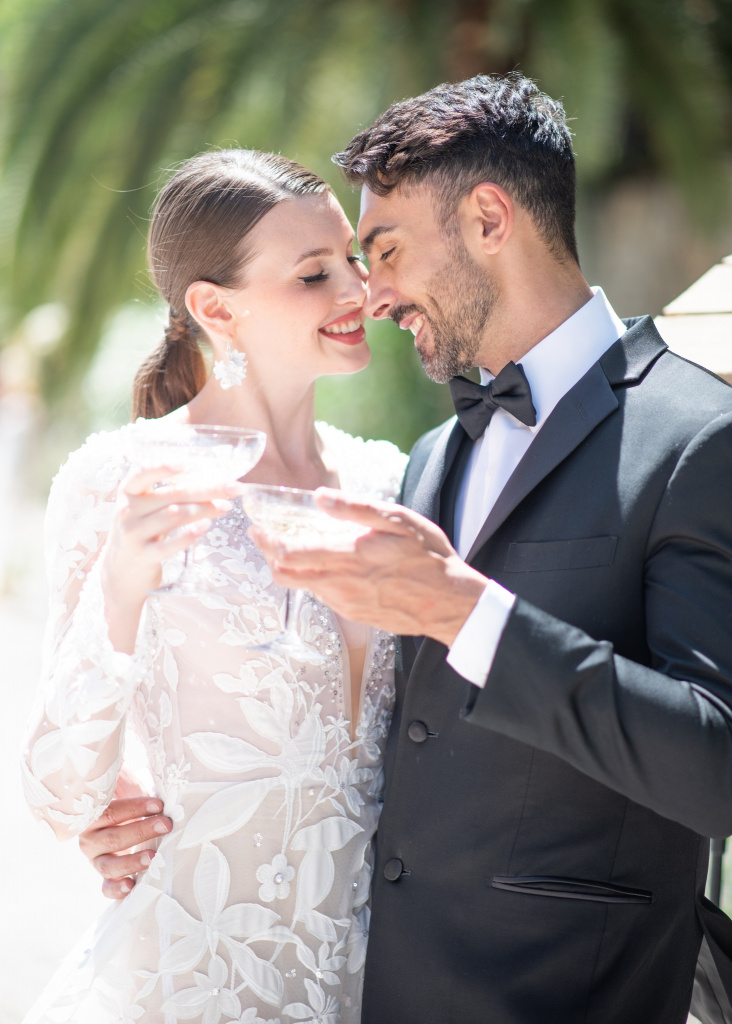 Establish your budget: Sure, eloping can save you some serious dough, but it's still important to set a budget. Make a list of your priorities, and allocate your funds accordingly.
Track your expenses: Keep tabs on what you're spending by using a budgeting app or a good old-fashioned spreadsheet.
Consider hidden costs: When setting your budget, don't forget to account for hidden costs like travel insurance, tipping, and any potential currency conversion fees.
Negotiate with vendors: Don't be shy about asking for discounts or negotiating with vendors. They might be more flexible on pricing, especially if you're eloping during the off-season or on a weekday.
Elope locally: If budget is a significant concern, consider eloping closer to home. You can still create a magical and intimate experience without breaking the bank on travel and accommodations.
Shop around: Don't be afraid to compare prices and look for deals. Saving money on one aspect of your elopement could mean splurging on something else, like a fancy post-ceremony dinner.
Get creative: Look for ways to save money without sacrificing quality. For example, opt for a beautiful Airbnb instead of a pricey hotel, or swap out a professional photographer for a friend who's great with a camera.
The Ultimate Wedding Registry Checklist
Create a registry: Even if you're eloping, your friends and family may still want to shower you with gifts. Set up a registry with items you'll actually use and love.
Go for experiences: Since you're already bucking tradition by eloping, why not register for experiences instead of material items? Think about a cooking class, a couples' massage, or even contributions to your honeymoon fund.
Keep it simple: Choose a few key items that you really want and need. Remember, your guests will appreciate a well-curated and thoughtful registry rather than an overwhelming list of random items.
Share your registry: Make sure to include your registry information in your elopement announcements or on your wedding website. You don't want your loved ones guessing what you'd like or need.
Incorporate charity: If you're not keen on receiving gifts, consider asking guests to make a donation to a charity close to your heart instead of buying a traditional wedding gift.
Group gifts: For more expensive items on your registry, consider adding a group gifting option. This allows multiple guests to contribute towards a larger gift, like a new appliance or a piece of furniture.
The Ultimate Wedding Decor Checklist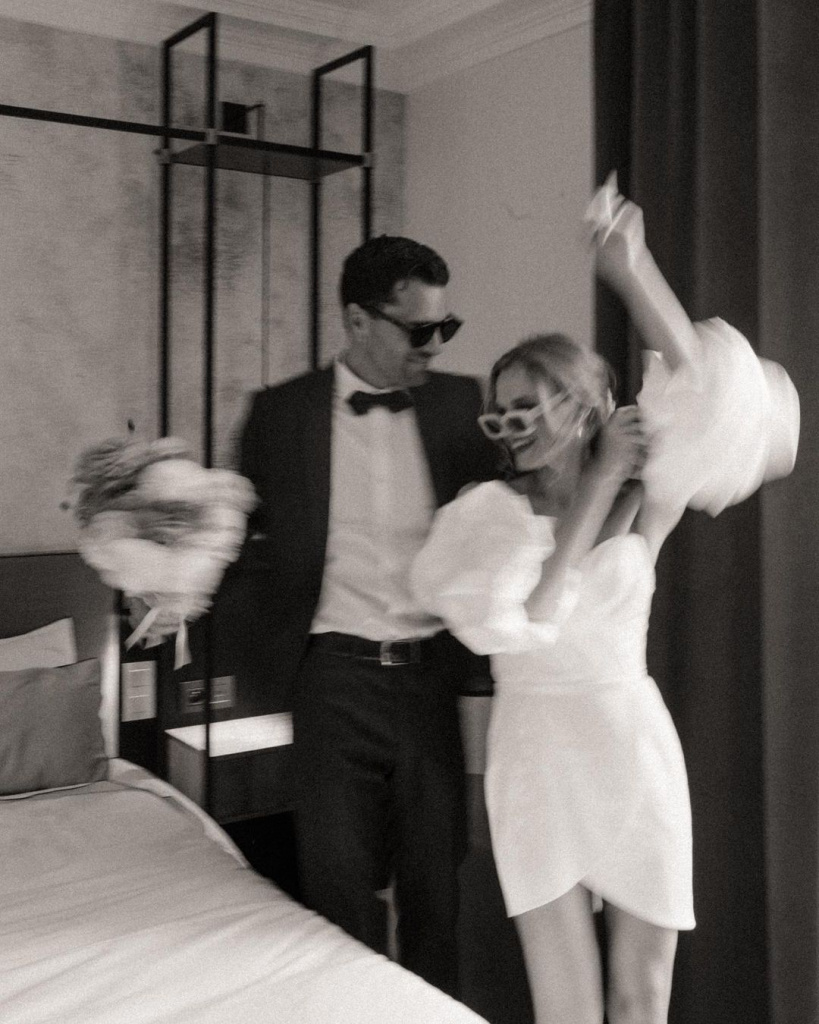 Define your style: Your elopement is the perfect opportunity to create a unique and intimate atmosphere. Determine the vibe you're going for, whether it's boho-chic, rustic, or minimalist.
Choose your color palette: Pick a color scheme that suits your style and the location of your elopement. This will help guide your decor choices and create a cohesive look.
Prioritize key decor elements: Focus on a few standout pieces that will make an impact, like a beautiful floral arrangement or a meaningful backdrop for your vows.
Incorporate personal touches: To make your elopement decor even more special, include sentimental items like family heirlooms, photos, or mementos from your relationship.
Consider eco-friendly options: Make your elopement more sustainable by opting for eco-friendly decors, like reusable or biodegradable items, locally sourced flowers, and digital invitations.
Rent or borrow decor: Instead of purchasing new decor items, consider renting or borrowing from friends and family. This can save you money and reduce waste.
DIY when possible: Save money and add a personal touch by crafting some of your own decors. From handmade signs to DIY centerpieces, the sky's the limit!
Keep it portable: Since you're eloping, you'll want to make sure your decor is easy to transport and set up. Opt for lightweight and compact items that won't weigh you down on your big day.
The Perfect Wedding Checklist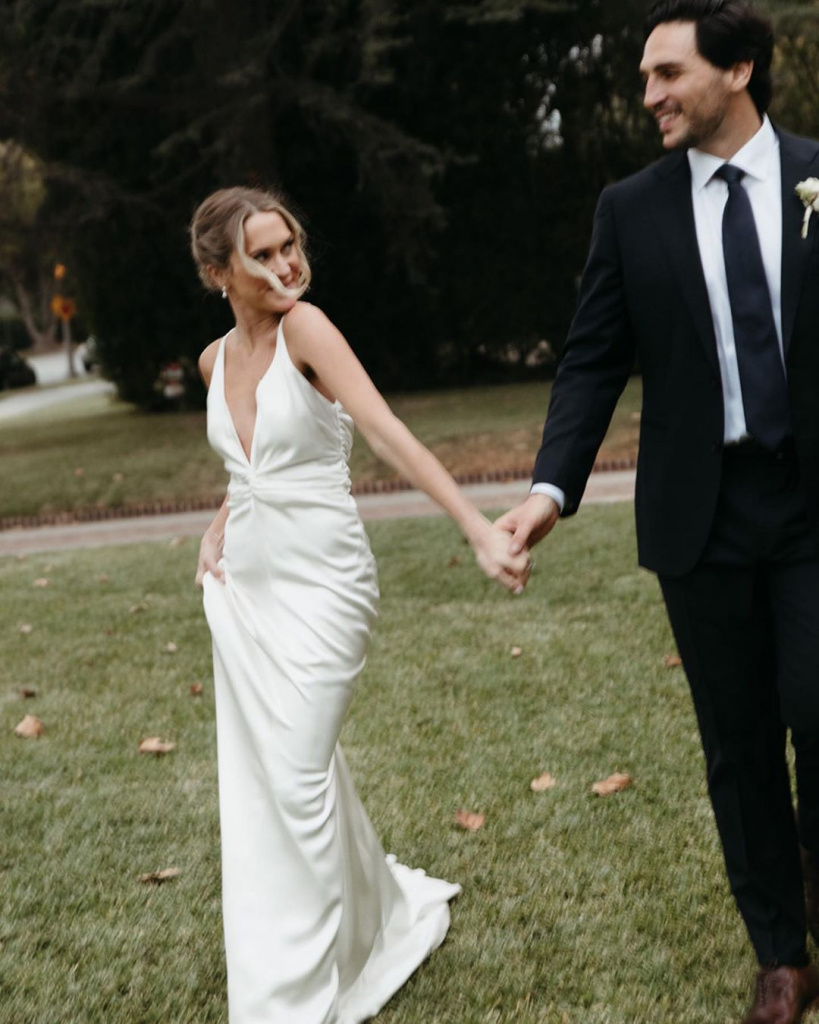 Write your vows: Put pen to paper (or fingers to keyboard) and craft heartfelt, personal vows that will make your elopement ceremony truly special.
Create a timeline: Make sure your day runs smoothly by planning out your timeline. Include important moments like getting ready, the ceremony, photos, and any post-elopement celebrations.
Confirm all bookings and arrangements: Double-check your travel, accommodations, and any other bookings you've made. You don't want any unpleasant surprises on your elopement day.
Prepare a playlist: Music is a powerful way to set the mood for your elopement. Curate a playlist with songs that hold special meaning for you and your partner to play during your ceremony and post-elopement celebrations.
Consider a symbolic ritual: To make your elopement ceremony even more meaningful, incorporate a symbolic ritual like a handfasting, unity candle, or sand ceremony.
Capture the memories on video: In addition to photography, consider hiring a videographer or asking a friend to film
Pack your bags: Don't forget to pack everything you'll need for your elopement, from your outfits and accessories to any necessary documents like your marriage license and passports.
Relax and enjoy: Lastly, remember to breathe and soak in every moment of your elopement experience. This is a day to celebrate your love and commitment to each other, so don't sweat the small stuff!
The Ultimate Wedding Day Checklist
Here's a standard wedding day checklist to ensure you have everything covered and can fully enjoy your intimate celebration of love!
Morning of the Elopement
Eat a healthy breakfast: Begin your day with a nutritious meal to keep your energy levels up throughout the day.
Hydrate: Drink plenty of water to stay refreshed and hydrated.
Practice self-care: Dedicate some time for relaxation and self-care, such as meditation, light exercise, or journaling.
Review your vows: Take a moment to go over your vows, ensuring they're ready for the ceremony.
Pack an essentials kit: Prepare a small bag with essential items like pain relievers, band-aids, a sewing kit, stain remover, breath mints, and any necessary personal items.
Getting Ready
Hair and makeup: Allow sufficient time for hair and makeup, including any touch-ups needed before the ceremony.
Get dressed: Ensure your elopement attire, accessories, and shoes are ready for you to get dressed.
Exchange gifts or letters with your partner: If you've decided to exchange gifts or heartfelt letters before the ceremony, arrange for a special moment together.
Capture getting-ready moments: Take photos or videos to document your intimate moments while you're getting ready.
Ceremony Prep
Confirm transportation: Make sure transportation to the ceremony location is arranged and on time.
Set up decor and ceremony space: Ensure your ceremony space is set up with any chosen decor or personal touches.
Check sound system and music: If you're using a sound system or playing music, test the equipment and have your ceremony music queued up and ready to go.
Review the ceremony with your officiant or witness: Touch base with your officiant or witness to go over any last-minute details and confirm the ceremony order.
Delegate tasks (if needed): If you have any friends or family present, assign tasks to help with last-minute needs or problem-solving.
Post-Ceremony Celebration
Choose a location for a post-elopement meal: Decide on a special place to share your first meal as a married couple, whether it's a picnic, a favorite restaurant, or a cozy meal at your accommodations.
Capture the moment: Take photos or videos to document your special day, or consider hiring a professional photographer or videographer to capture those cherished memories.
Celebrate with loved ones remotely: If you'd like to include friends and family in your celebration, consider scheduling a video call to share the exciting news and toast to your love.
Plan a post-elopement celebration: If you want to celebrate with loved ones at a later date, begin planning a post-elopement party or reception to share your joy with friends and family.
Post-Elopement
Preserve your memories: Collect and preserve any keepsakes from your elopement, such as photographs, your vows, or small mementos.
Send announcements and thank-you notes: After your elopement, send announcements to share the news with loved ones, and send personalized thank-you notes to anyone who played a part in your special day or sent well wishes.
There you have it, folks! Our ultimate elopement checklist has got you covered from A to Z. With careful planning and a touch of creativity, you'll be well on your way to a memorable and intimate celebration of your love story. Happy eloping!