20+ American Wedding Traditions You Need to Know
First off, a huge congrats on your upcoming nuptials! No doubt, it's a super thrilling time, and your emotions are probably doing cartwheels right now. But hold your horses for a sec – before you dive into all that planning, let's chat about some good old American wedding traditions that'll make your big day one for the books. Ready to jump in? Let's go!
American Wedding Traditions And Customs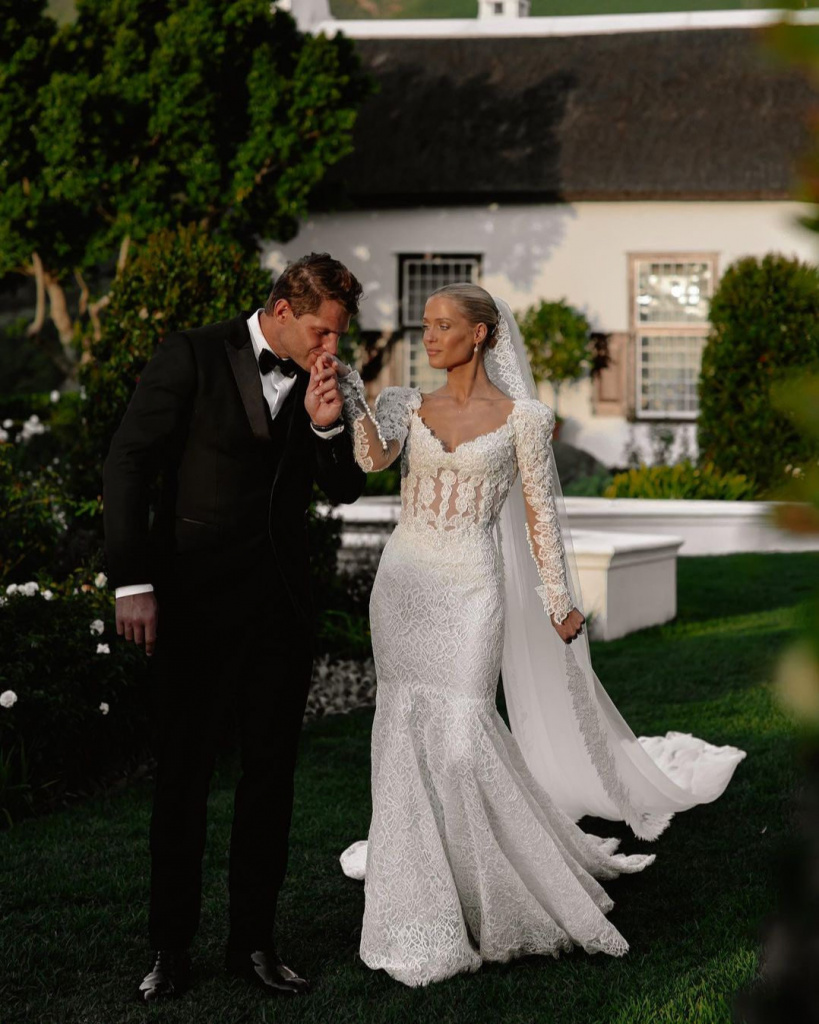 Alright, let's take a behind-the-scenes look at the exciting customs and heartwarming moments that make American weddings oh-so-special. From the show-stopping white wedding dress to that electrifying first dance, we're gonna dive into the nitty-gritty of what gives these celebrations their lasting magic.
White Wedding Dress
First up, let's chat about the real scene-stealer: the American traditional wedding dress. You might be thinking, "What's the deal with white?" Well, this trend has its roots in Queen Victoria's time, who rocked a white gown for her big day in 1840. Since then, the white dress has come to symbolize purity and innocence.
But, hey, we're living in modern times, and you're free to wear any color your heart desires! There's no hard-and-fast rule that says you have to wear white. So go ahead, channel your inner style icon, and pick a dress that makes you feel like you're on top of the world!
The Wedding Party
Next up, let's talk about your trusty wedding party. These are the fabulous folks who'll be standing by your side as you say your vows. Traditionally, you'll have bridesmaids and groomsmen, with the bride's bestie taking on the role of maid of honor and the groom's main man stepping up as the best man.
These guys and gals are your ride-or-die crew, so choose wisely! They'll be helping you with everything from dress shopping to emotional support. But most importantly, they'll be there to celebrate with you as you embark on this new chapter in your life. So raise a glass to your wedding party, and let's get this show on the road!
The Wedding Processional
This is when everyone struts their stuff, making their grand entrance, and the excitement really starts to heat up. The music crescendos, your heartbeat quickens, and your guests eagerly stretch to sneak a peek at you as you gracefully glide down the aisle.
The lineup for the processional can differ, but usually, it kicks off with the groom and his trusty best man hanging out at the altar. Then come the bridesmaids and groomsmen, usually walking in pairs. The adorable flower girl and ring bearer follow, sprinkling petals and carrying the precious cargo. Finally, the moment we've all been waiting for: the bride, escorted by her father or another close family member, making her grand entrance.
The First Dance
After you've said your vows and sealed the deal with a kiss, it's time to boogie on down to the reception. And what better way to kick off the festivities than with the first dance? This is a magical moment when the newlyweds take to the dance floor for a romantic spin.
Now, you might be thinking, "But I've got two left feet!" Don't worry, friend! This is your moment to shine, so pick a song that means something special to you both, and just go with the flow. Whether you're waltzing to a classic love song or busting out your best moves to a funky beat, it's all about having fun and enjoying your first dance as a married couple.
The Wedding Cake
Let's not forget about the pièce de résistance: the wedding cake! This delicious dessert has been a staple at American weddings since, well, forever. American wedding cake traditions are very wonderful, usually, it's a towering masterpiece, adorned with intricate icing designs and topped with a cute little bride and groom.
But why stop at tradition? You can get as creative as you want with your cake! Opt for a funky donut wall, a spread of mouth-watering cupcakes, or even a cheesecake (because, why not?). The sky's the limit when it comes to your wedding dessert.
And don't forget the cake-cutting ceremony! This sweet moment symbolizes the couple's first joint task as newlyweds. Just be careful with that knife – you don't want to start your marriage with a cake catastrophe!
Throwing Rice for the Newlyweds
Now, let's talk about the grand finale: throwing rice (or confetti, or birdseed, or whatever you fancy) as the newlyweds make their exit. This fun and festive tradition is all about showering the happy couple with good luck and well wishes as they begin their journey together.
But before you start pelting your guests with fistfuls of rice, make sure you check with your venue – some places have restrictions on what you can toss. You don't want to end up with a fine instead of a honeymoon fund!
American Wedding Food Traditions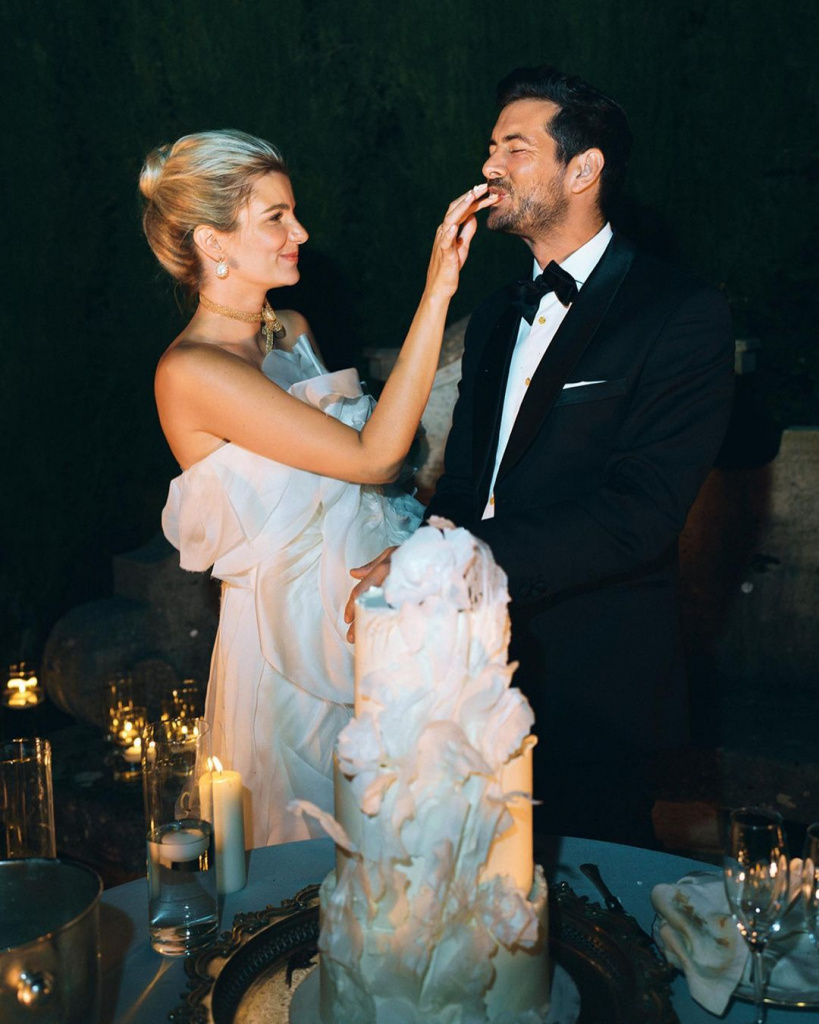 Moving on to the tasty treats and scrumptious delights that make American weddings a mouthwatering affair. From cocktail-hour nibbles to late-night snacks, we've got you covered!
Cocktail Hour Munchies
First things first, let's talk about the all-important cocktail hour. This is the time when your guests mingle, sip on their favorite drinks, and, most importantly, chow down on some delectable appetizers. It's like a warm-up for the main event – the wedding reception feast!
American weddings usually feature a variety of scrumptious bites during cocktail hour. You might find classics like shrimp cocktails, stuffed mushrooms, or mini quiches. But don't be afraid to get creative! How about some bacon-wrapped dates, caprese skewers, or even sushi rolls? The sky's the limit when it comes to satisfying your guests' taste buds.
The Reception Dinner
Now, onto the main course: the reception dinner. This is the moment when your guests will gather 'round the table and feast like kings and queens. American wedding dinners typically include a few key elements: a salad, a meat or fish entrée, and a side dish or two. But let's dive a little deeper into these delectable traditions.
The Great American BBQ
One of the scrumptious wedding food traditions in the USA that are gaining popularity is the Great American BBQ. What could be more mouthwatering than slow-cooked, fall-off-the-bone ribs, juicy pulled pork, or perfectly grilled chicken? Paired with classic sides like mac 'n' cheese, coleslaw, and cornbread, this is one feast your guests will never forget. Plus, it's a great way to add a touch of down-home comfort to your big day.
Buffet-Style Extravaganza
Buffet-style dinners are another American wedding food tradition that never goes out of style. The beauty of a buffet is that it offers something for everyone, from meat lovers to vegetarians, and everyone in between. Picture this: tables groaning under the weight of succulent roast beef, tender turkey, or zesty pasta dishes, with an array of sides to mix and match. Your guests will be spoiled for choice!
The Sweet Stuff
You didn't think we'd forget about dessert, did you? American wedding food traditions wouldn't be complete without a sweet finish. And while we've already covered the iconic wedding cake, there's so much more to explore in the world of wedding desserts.
From dessert bars featuring pies, cookies, and brownies, to interactive stations where guests can build their own ice cream sundaes or s'mores, the possibilities are endless. The key is to let your imagination run wild and choose treats that'll leave your guests with a sugar rush and a smile on their faces.
Late-Night Snack Attack
Now, let's talk about the unsung hero of American wedding food traditions: the late-night snack. After a night of dancing and celebrating, your guests are bound to work up an appetite. That's where the late-night snack comes in – a tasty morsel to keep the party going and satisfy those midnight cravings.
Popular late-night snack options include pizza, sliders, or even a taco bar. But why not think outside the box? Maybe a pretzel stand or a grilled cheese station? Whatever you choose, it's guaranteed to be a hit with your guests.
American Wedding Gifts Traditions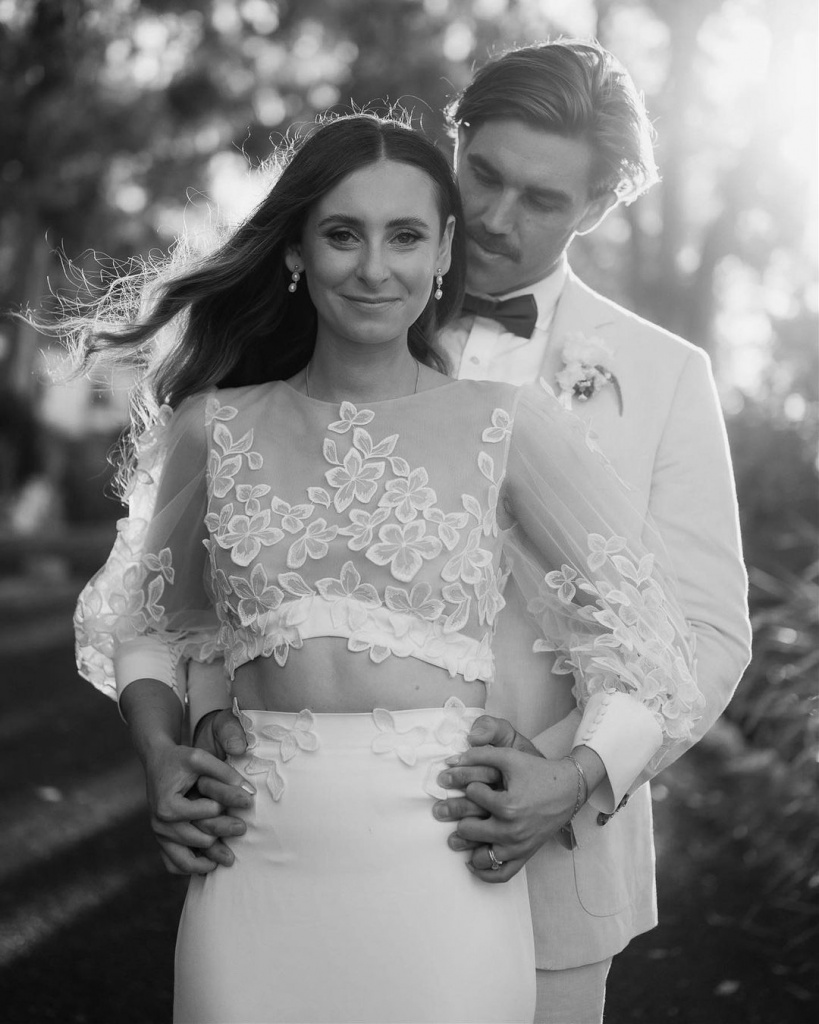 We're about to unwrap the secrets behind the perfect wedding present, explore the history of gift-giving at nuptials, and share some tips on how to make your gift stand out. Alright, let's plunge into the fascinating realm of American culture wedding gift traditions!
The Wedding Registry
This is like the holy grail of wedding gift-giving, the go-to source for all your present-buying needs. But what's the deal with registries, anyway? Well, they date back to the early 20th century when couples would create a list of desired items to help set up their new home. These days, registries have evolved into handy online tool that makes gift-buying a breeze.
So, if the happy couple has a registry, your job is pretty simple: pick a gift from the list, purchase it, and voila! You're done.
The Money Dilemma
Alright, let's tackle that tricky topic: giving cold, hard cash as a wedding present. Some folks might find it a bit too impersonal, while others reckon it's the most sensible choice. So, what's the final word on this?
In loads of cultures, handing over cash as a wedding gift is actually pretty standard. Plus, in our fast-paced modern world, it's becoming more and more embraced as a super practical option for newly hitched lovebirds. The key is to doll it up thoughtfully. Maybe slip in a heartfelt note with the moola or even go all out with some creative wrapping.
Bridal Showers and Engagement Parties
And hey, don't forget that weddings aren't the only shindigs that call for some gift-giving action. Bridal showers and engagement bashes are also perfect moments to spoil the couple with some love and pressies. For these get-togethers, it's typical to bring smaller, more intimate gifts, like a nifty cookbook, a personalized picture frame, or even a quirky game for the lovebirds to play together.
American Wedding Traditions: Who Pays For The Wedding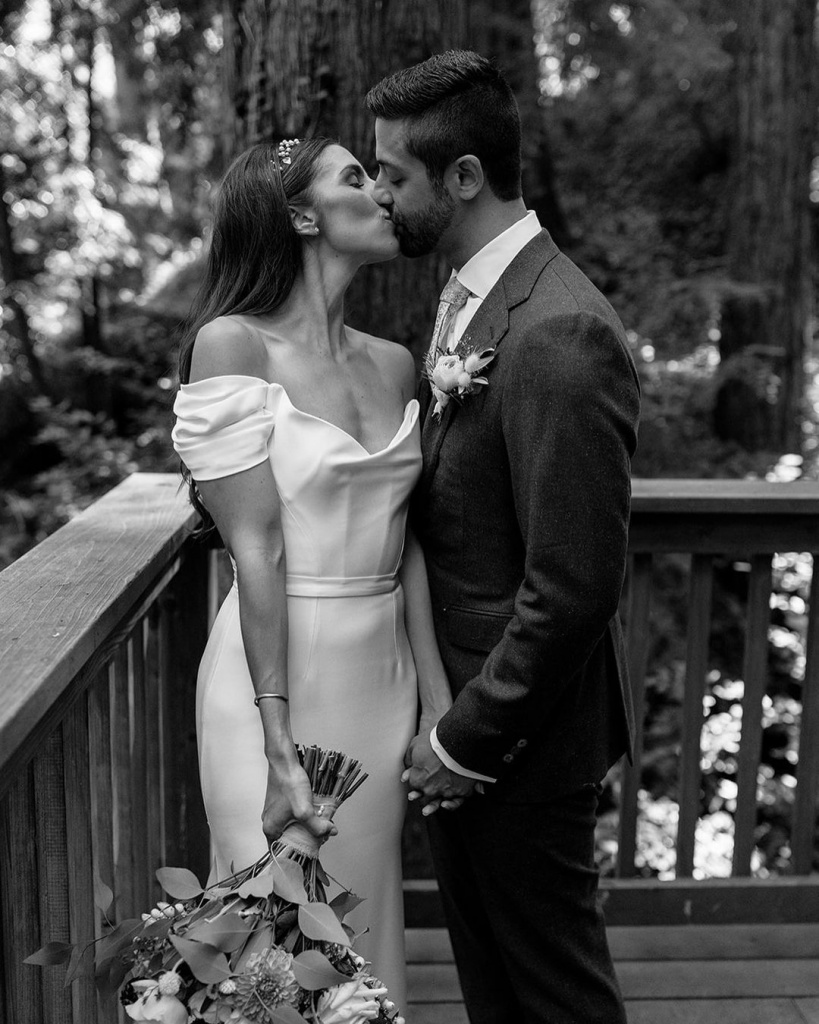 Keep in mind that times have changed, and many modern couples are rewriting the rulebook when it comes to paying for their big day. Let's get started!
The Traditional Breakdown
In the past, American culture, traditions, and customs of the United States followed some pretty clear guidelines when it came to who paid for what. Here's a quick rundown of the "old-school" way of divvying up wedding expenses:
The bride's family: Typically, the bride's family would cover the majority of the wedding costs. This included the ceremony, reception, flowers, photography, invitations, and the bride's dress.
The groom's family: The groom's family was traditionally responsible for a smaller portion of the expenses. They usually paid for the marriage license, officiant's fee, groom's attire, and the rehearsal dinner.
The groom: The groom himself would often cover the cost of the bride's engagement ring, wedding bands, and honeymoon.
Modern Times, Modern Solutions
Nowadays, the landscape of wedding finances has shifted quite a bit. With couples marrying later in life and many becoming financially independent before tying the knot, the rules about who pays for the wedding are much more flexible. Many modern couples choose to share the financial burden of their wedding with their families or even cover the expenses themselves. It's not uncommon for the bride and groom to split costs evenly or allocate specific expenses to each family based on their financial situation.
Some couples even opt for a more collaborative approach, with both families contributing a set amount or a percentage of the total wedding budget, allowing the couple to plan their dream wedding within those parameters.
Native American Wedding Traditions
Native American tribes have some incredibly unique and heartwarming customs that celebrate the union of two souls. Each tribe has its own distinct rituals, but here are a few of the most captivating Native American wedding traditions you'll come across:
The Blanket Ceremony
In many tribes, the Native American wedding tradition blanket ceremony is an integral part of the celebration. The couple is wrapped in a single blanket or two separate blankets that are then joined together, symbolizing their unity and the start of their new life together. This touching ritual is a beautiful way to represent the couple's commitment to each other and their shared journey.
The Blessing of the Four Directions
Some Native American tribes, like the Navajo, perform a blessing of the four directions during the wedding ceremony. The couple faces each of the four cardinal directions (east, south, west, and north) as the officiant recites a prayer or blessing. This ritual acknowledges the spiritual connection to the Earth and seeks guidance and protection from the four sacred elements for the couple's life together.
The Wedding Vase
The wedding vase is a unique pottery vessel with two spouts, used in many Native American wedding ceremonies, such as those of the Pueblo tribes. The couple drinks from the vase, each using one of the spouts, to symbolize their separate lives becoming one. The sharing of the water or nectar inside the vase represents the couple's commitment to love, support, and nourish each other throughout their marriage.
The Exchange of Gifts
Gift-giving is a common tradition in Native American weddings. The couple often exchanges gifts with each other, as well as with their families, to symbolize the merging of two families and their gratitude for the support they've received. These gifts can include blankets, beaded jewelry, or other meaningful items that hold cultural or personal significance.
The Stomp Dance
The stomp dance is a lively, rhythmic dance performed at many Native American wedding celebrations, particularly among the Cherokee and the Creek tribes. The dance is a communal activity that involves everyone present, symbolizing the unity of the community in supporting and celebrating the newlyweds. The stomp dance is a joyful expression of love, happiness, and togetherness.