30 Ways to Keep Kids Busy At Your Wedding
Publication date:

07/06/2023

Updated:

07/08/2023
Weddings are magical celebrations of love and unity, but let's not kid ourselves - they can be a little bit of a pickle when it comes to keeping our tiny humans entertained. With hours of speeches, slow dances, and plenty of adult conversation, it's no wonder the little ones start to get a bit fidgety. What's more, when we take our tiny tots out for a family meal, we are often confronted with the million-dollar question: how to keep a toddler entertained at a restaurant? Rest assured, our dear reader, because we're about to serve you the perfect solution for the puzzle. Sit back, and allow us to share 30 foolproof ways to keep your kiddos happily occupied at your wedding, ensuring that you and your guests can sip champagne and twirl on the dance floor worry-free.
How To Keep a Toddler Entertained at a Wedding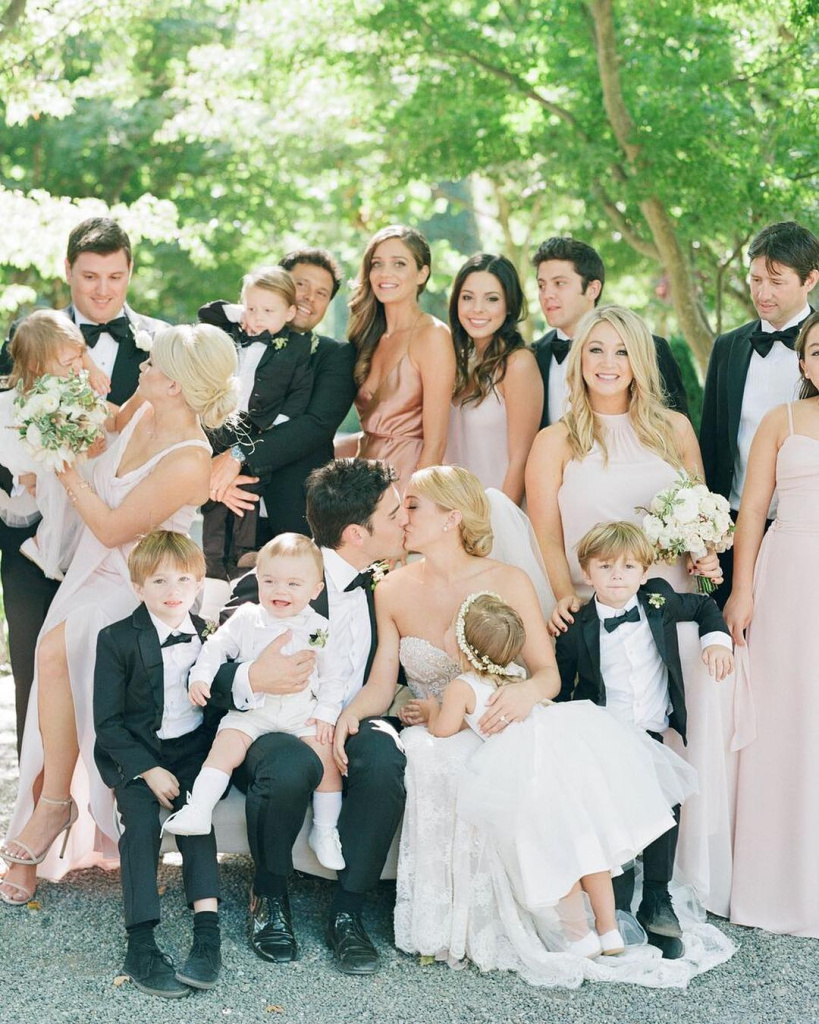 We know what you're thinking, folks. You're picturing the daunting scenario of keeping the youngsters entertained while you're busy with the ceremony and the reception. You're asking yourself, how to keep a toddler occupied or how to keep toddlers busy at a wedding? It's a tricky situation indeed, but luckily for you, we have some nifty tips and tricks up our sleeve. These ideas are going to transform the way you think about weddings with kids!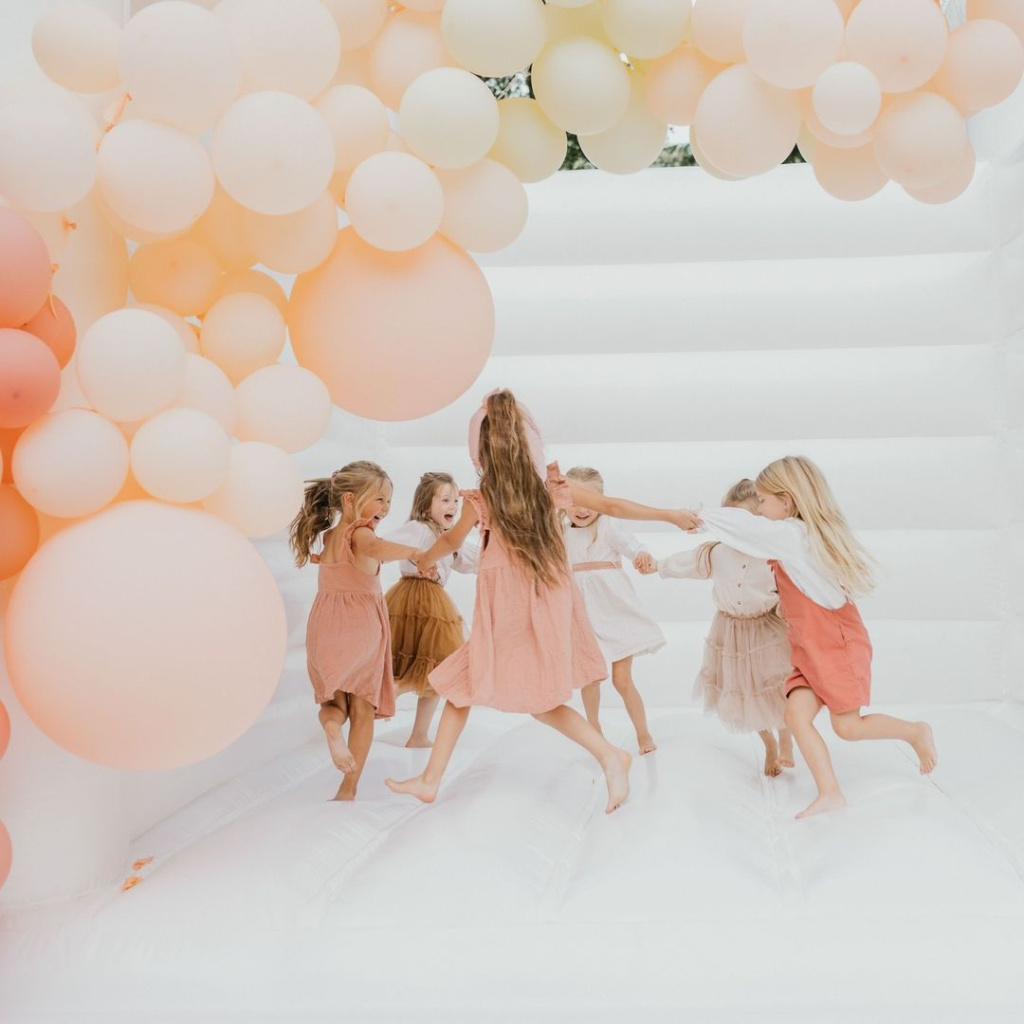 Kiddie Corner: Think of this as a mini amusement park for the tots. Fill this dedicated space with vibrant coloring books, brain-teasing puzzles, and exciting, age-appropriate toys. This area will serve as a playground, a sanctuary, and a hub of laughter and amusement, keeping the children busy and their parents stress-free.
Interactive Games: There's nothing like a good old scavenger hunt or a heart-pounding game of musical chairs to get the children's adrenaline pumping. These games are not only enjoyable but also encourage children to interact, make friends, and work as a team. Believe us when we say that these games will have them hooked for hours.
Arts and Crafts: This is where the magic happens, folks. Let the children unleash their inner Picassos by setting up an arts and crafts station. They'll be busy creating masterpieces, which can serve as beautiful keepsakes for your guests. Trust us, it's a win-win.
Bubble Stations: You'd be hard-pressed to find a child who doesn't love bubbles. So, why not give them what they love? Set up a bubble station where they can go wild creating a sea of shiny, floating orbs. It's a surefire way to keep them entertained and make your wedding look even more enchanting.
Face Painting: Imagine the joy on your little guests' faces when they transform into their favorite superheroes or mythical creatures. A face painting station can turn into a mini-event within your wedding. The kids will love it, and the adults will adore the cute photo opportunities.
Child-friendly menu: Let's not forget about the tummy rumbles. A selection of bite-sized foods and kid-friendly drinks will ensure that those little tummies are happy. Think mini burgers, fruit kebabs, and milkshake shots. Yummy and fun, it's a guaranteed hit!
Quiet Zone: Weddings can sometimes get a tad overwhelming for our tiny tots. Setting up a quiet corner with a TV and some favorite children's DVDs can offer them a little sanctuary. It's a place where they can chill out and recharge before they're ready to dive back into the fun.
Kids' Dance-off: Put on some catchy tunes and let the tots groove! A dedicated time for a children's dance-off will not only provide heaps of entertainment but also help tire them out. It's a party within a party, and who wouldn't love that?
Childminder: If the budget allows, consider hiring a professional childminder or two for the day. They can take over the supervision, allowing the adults to let their hair down without constantly worrying about the little ones.
Storyteller: Hire a captivating storyteller or a puppeteer to mesmerize the children with fascinating tales and puppet shows. This can turn into a delightful mini-event that keeps the kids engrossed for a considerable time.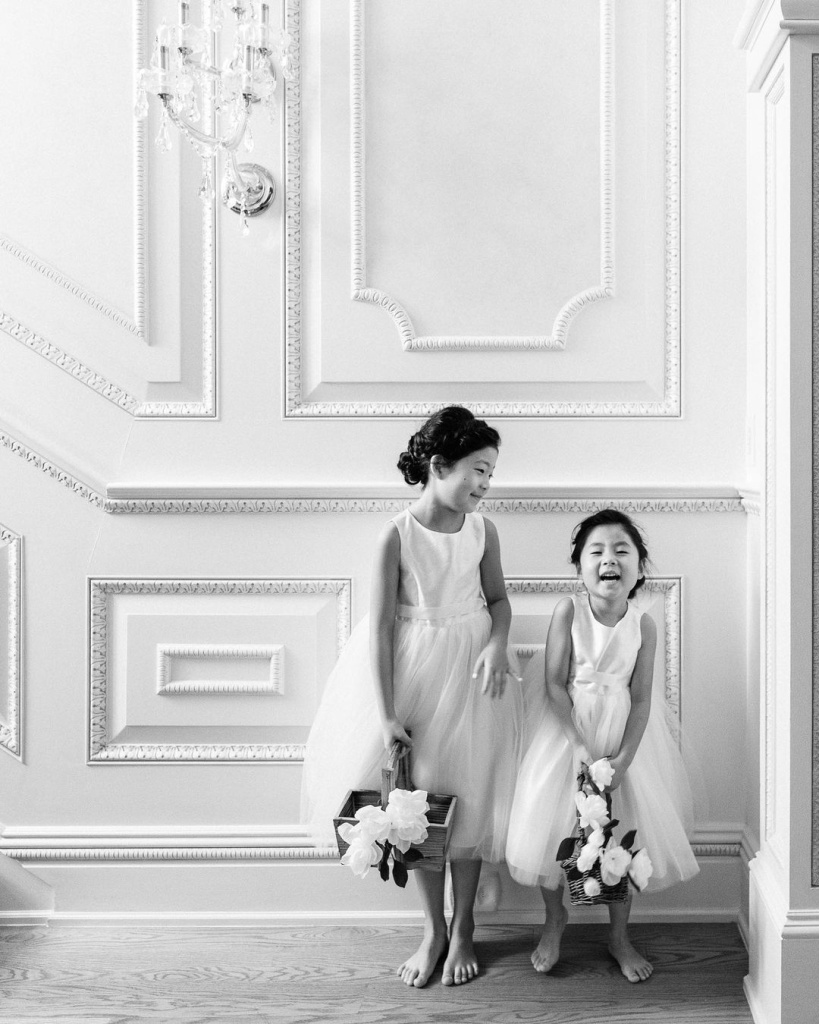 These ideas should make the challenge of entertaining toddlers at your wedding a breeze. But wait, there's more! We're just getting started. Keep reading for more inspiration!
How to Keep a Child Entertained at a Wedding: DIY Edition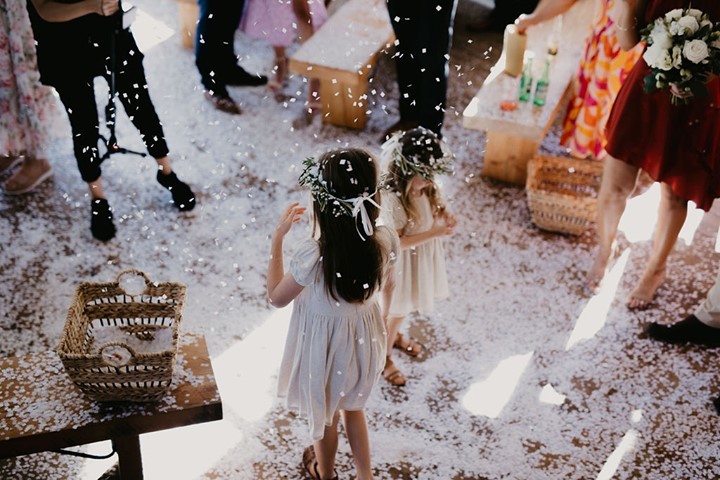 Alright, now let's amp up the game a little. We're diving into the world of Do-It-Yourself solutions. Now, before you start getting those cold feet, hear us out. You might be wondering, how to keep a 2-year-old entertained at a wedding with DIY activities? Well, the good news is, we have plenty of fun and creative ideas to get you started. And the best part? These ideas don't require you to be a DIY guru. So, let's roll up our sleeves and get cracking!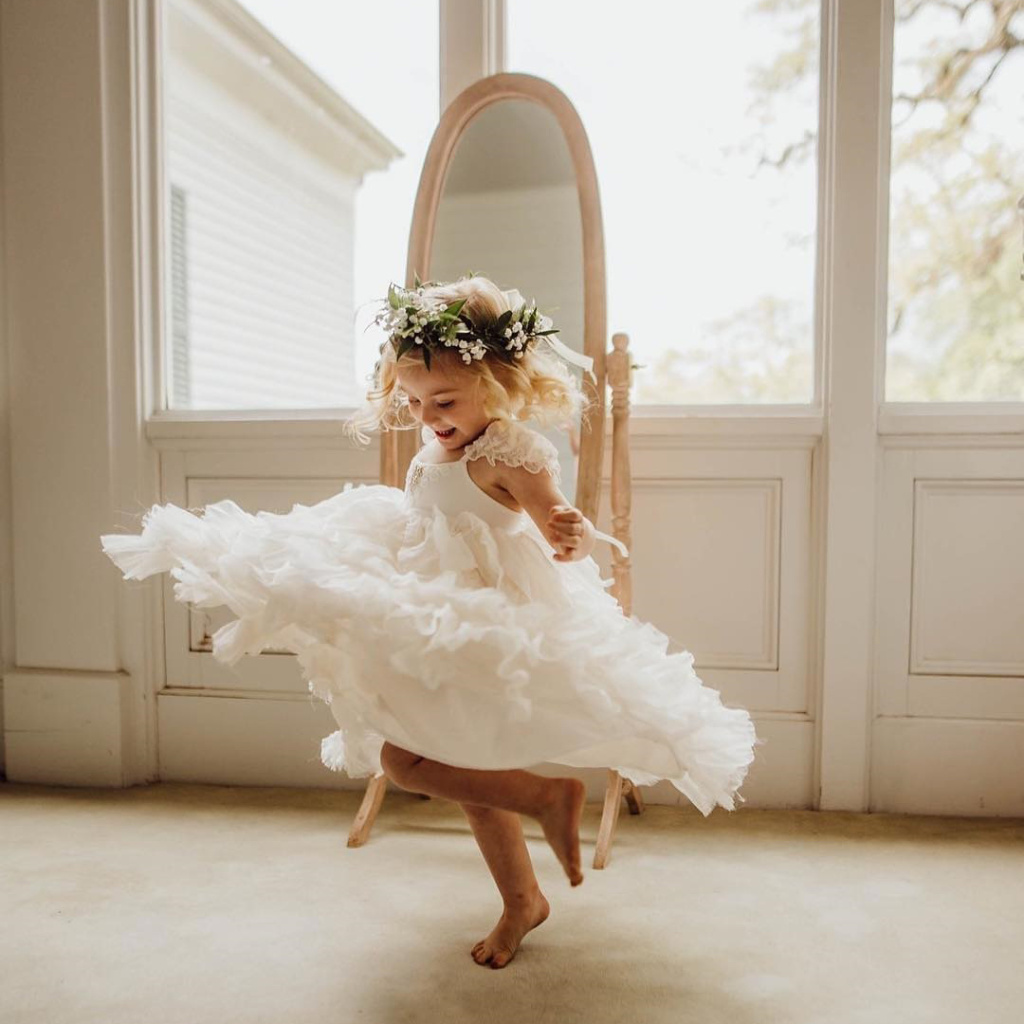 DIY Toy Stations: Setting up a DIY toy station can be a great way to engage kids. From building blocks to easy-to-assemble puzzles, these stations can spark curiosity and encourage creative play.
Homemade Playdough: A bit of flour, salt, and water, and voila! You've got yourself some homemade playdough. Set out different food coloring options and let the children create their masterpieces.
Cardboard Castle: With a few large cardboard boxes and a bit of imagination, you can create a fantastic castle. The kids will love playing king or queen of the castle.
DIY Necklace Station: How about a station where the kids can create their own jewelry? Provide plenty of colorful beads and let them thread their way to a beautiful necklace.
Homemade Bubbles: Mix some dish soap with water and glycerin and create a DIY bubble solution. Set up bubble wands and watch the magic happen.
DIY Mask Making: All you need are some craft supplies like colored paper, glue, and some elastic bands. A mask-making station will keep the kids entertained, and they can use their creations for some fun photo ops.
Finger Puppets: Get some fabric, markers, and googly eyes, and you're all set for a finger puppet crafting station. They can even put on a little show afterward.
Nature Scavenger Hunt: This is particularly great for outdoor weddings. Create a list of things to find and send the kids on a little adventure.
Paper Airplane Contest: Provide sheets of paper and let the kids fold and fly their own paper airplanes. Not only is it fun, but it also introduces them to some basic aerodynamics.
DIY Photo booth: With some props and a Polaroid camera, you can create a DIY photo booth. The kids can take funny pictures and have an instant keepsake from the wedding.
How to Keep a 1-Year-Old Entertained at a Wedding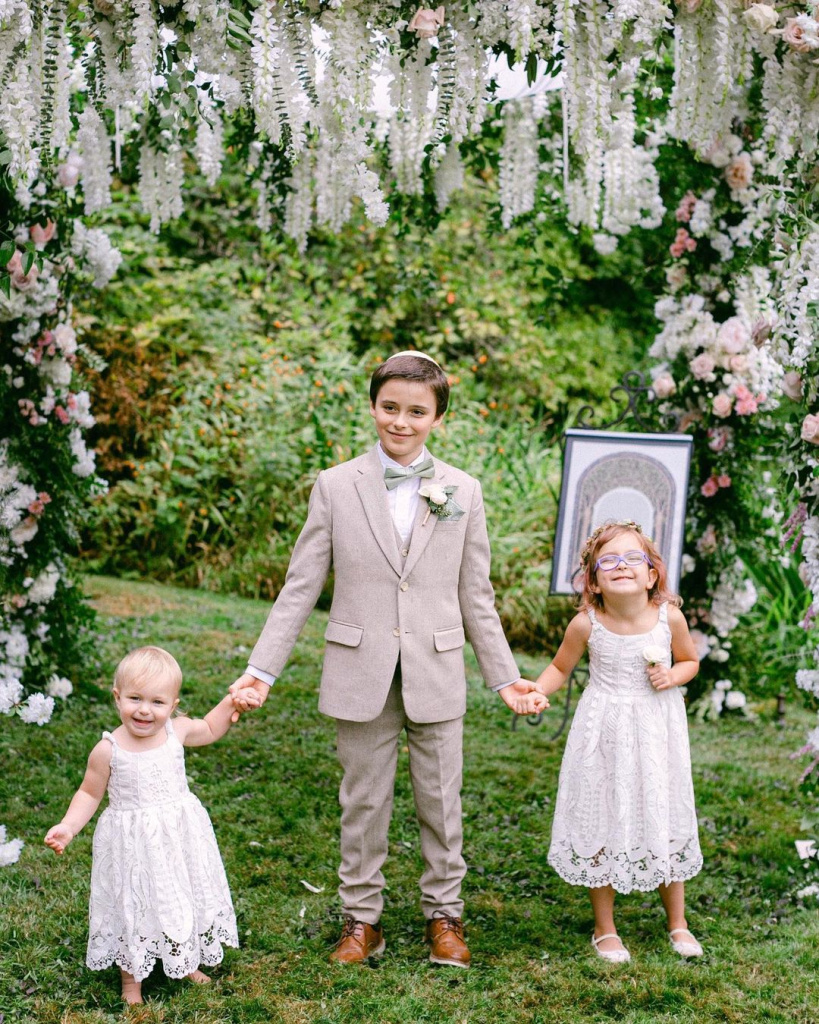 Now, you might be thinking, "All these ideas are great, but how to keep a toddler entertained during a wedding ceremony, especially the tiny ones who are just about a year old?" It's a valid concern, my friends. But don't worry, we've got you covered. With the following ideas, even the youngest guests will be happily occupied.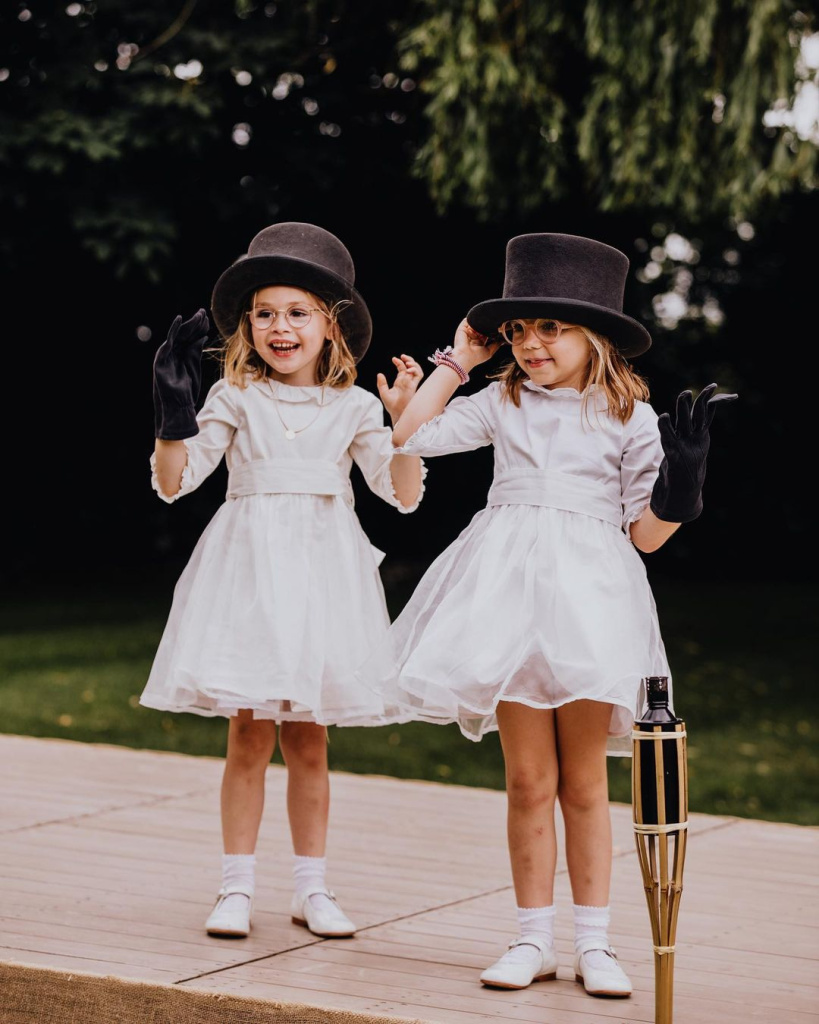 Soft Play Area: A play area filled with soft toys, cushions, and blankets can be a safe and comfortable place for one-year-olds to explore.
Baby-Friendly Finger Foods: Providing a variety of baby-friendly finger foods will keep the little ones busy and well-fed. Make sure the food items are soft, bite-sized, and easy to handle.
Sensory Toys: Toys that stimulate the senses, such as rattles, soft plush toys, and textured balls, can keep a one-year-old engaged for a good while.
Baby-Friendly Music: A playlist of soothing, baby-friendly music can keep the little ones calm and happy.
Stroller Walks: If the wedding venue has enough safe, open spaces, volunteers can take the toddlers for a little stroll to keep them entertained.
Picture Books: Picture books with large, colorful images can captivate a one-year-old's attention and keep them busy.
Soft Blocks: A set of soft blocks can provide entertainment and also stimulate the baby's developing motor skills.
Baby Swings: If the venue allows, set up a couple of baby swings. These can serve as a fun and soothing activity for toddlers.
Puppet Show: Simple puppet shows with colorful, friendly characters can keep the little ones entertained.
Comfortable Nap Area: A quiet, comfortable space for the little ones to nap can be a lifesaver. Make sure it's away from the noise and bustle of the main event.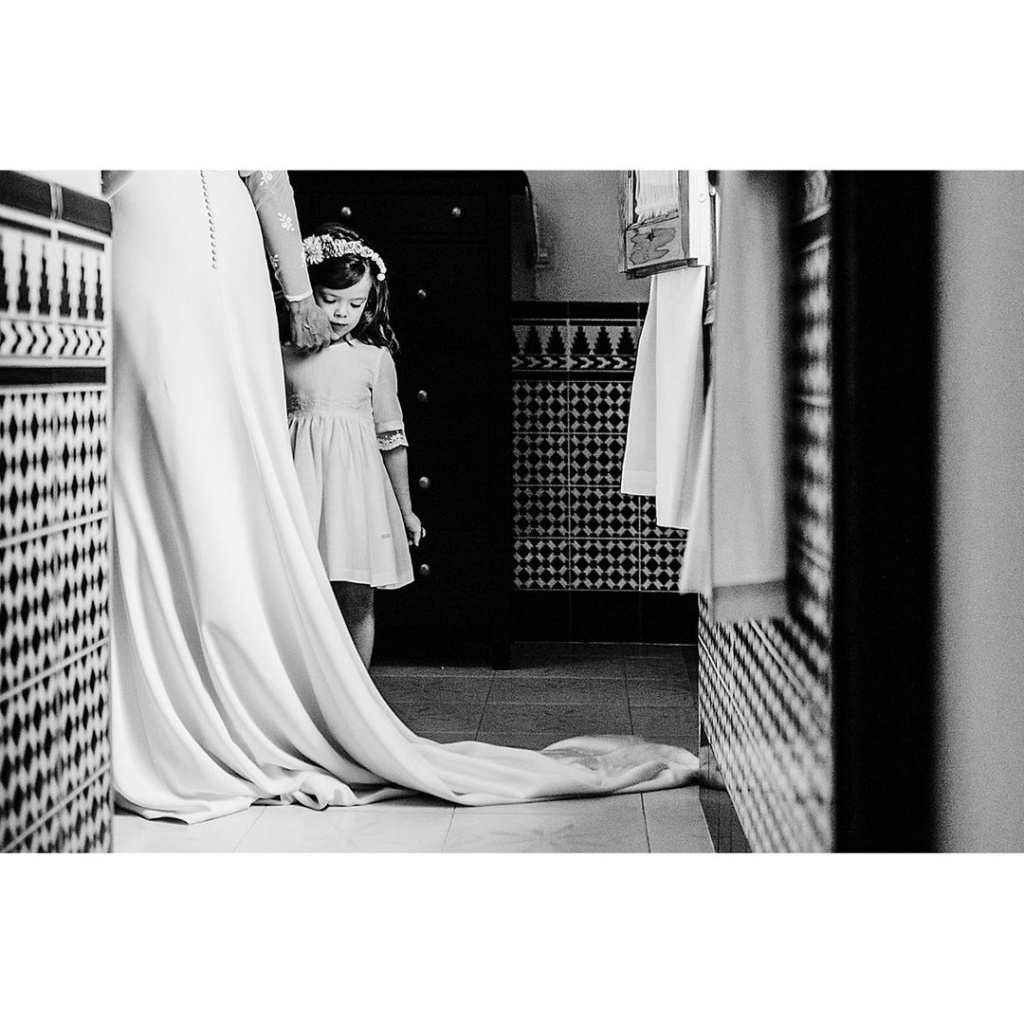 There you have it, folks! We've armed you with a plethora of ideas on how to keep toddlers entertained at your wedding. Remember, the key is to provide a variety of activities and create a child-friendly environment. Now, go forth and celebrate your special day with peace of mind!