The Best Bachelorette Party Destinations for Every Type of Celebration
Publication date:

06/30/2023

Updated:

07/04/2023
Hey there, party planner-in-chief! If you've landed on this page, chances are you're embarking on an epic quest: orchestrating a bachelorette bash to end all bachelorette bashes. Organizing such an affair is no casual Sunday stroll, and the selection of the best bachelorette party destinations can significantly elevate the stakes.
Bachelorette parties have taken a quantum leap from single-night shenanigans to adventurous travel escapades. According to our data, about 40% of future brides are now rooting for destination bachelorette parties. This guide will serve as your trustworthy navigator, steering you through the maze of bachelorette party locations and ensuring you architect a celebration that will live in memories forever. Are you ready to launch? Let's set sail!
Best Places To Have A Bachelorette Party In 2023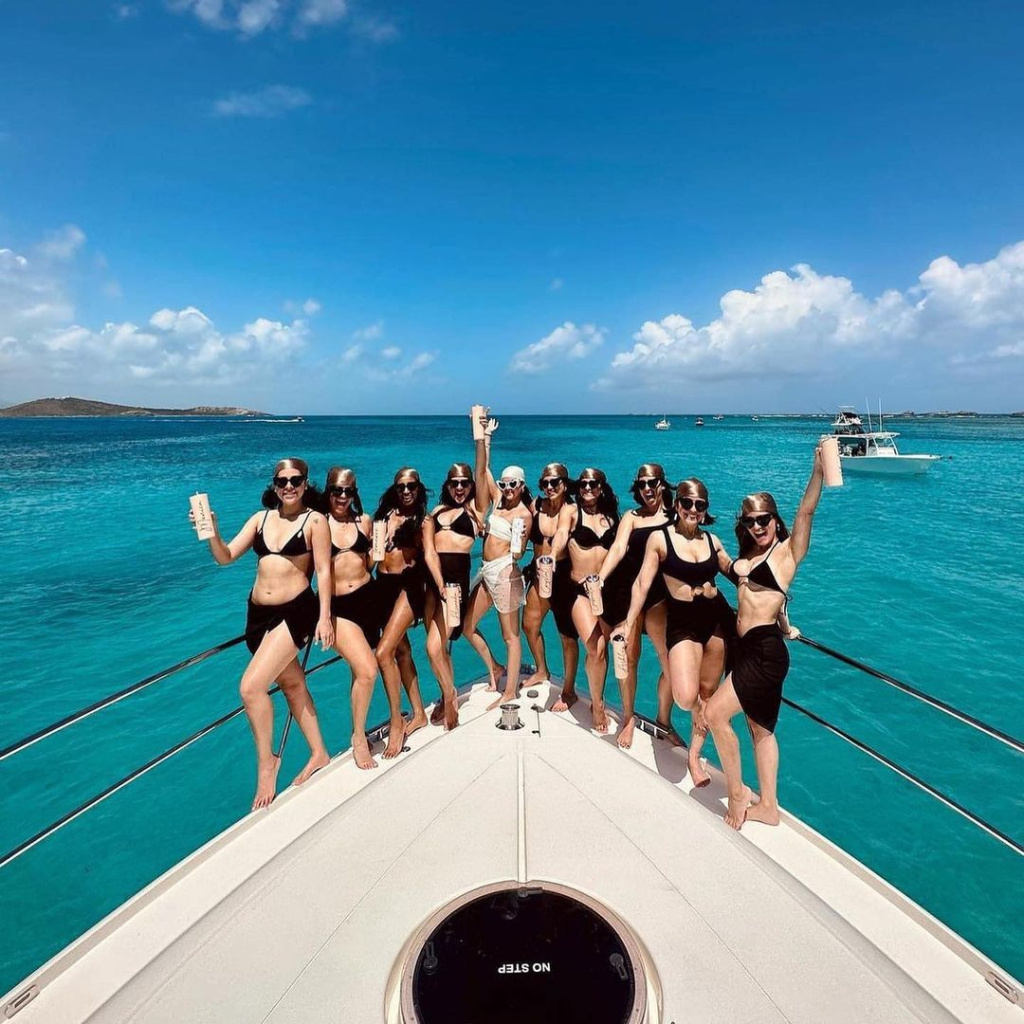 Looking for the top bachelorette party destinations for 2023? These trendy locations are set to make a splash this year!
Mykonos, Greece: With its stunning white buildings, crystal-clear waters, and active nightlife, Mykonos is an excellent destination for a chic and fun-filled bachelorette party.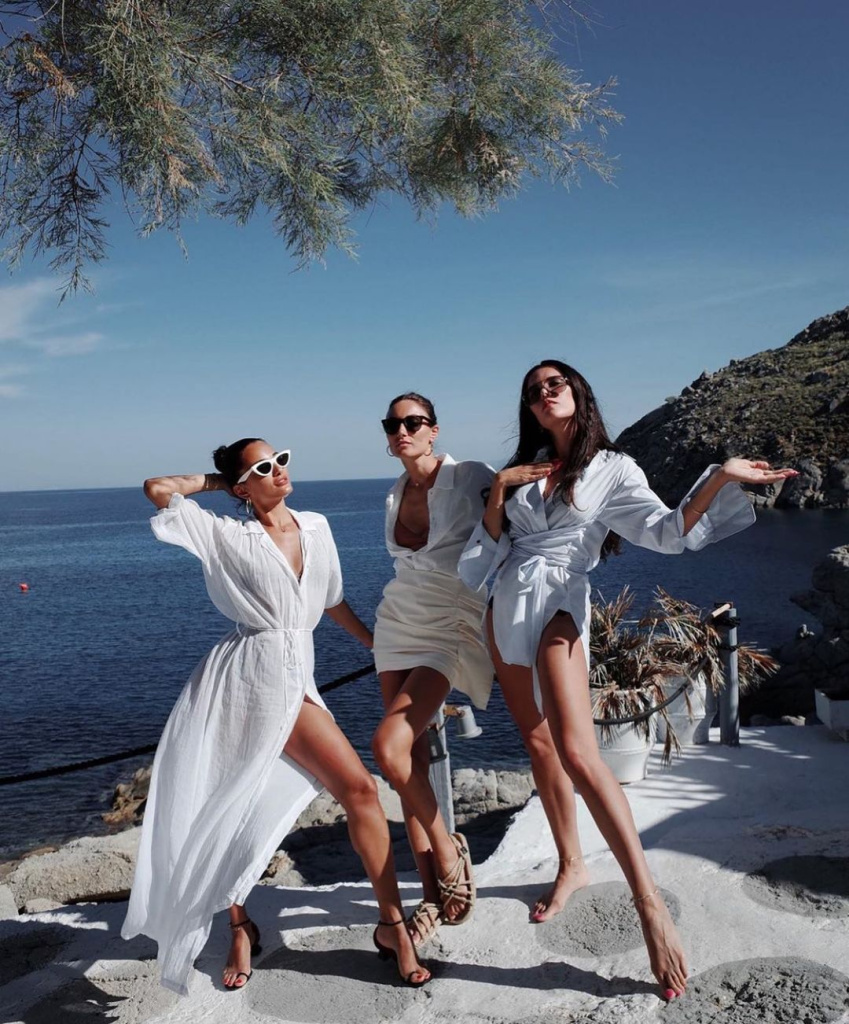 Bali, Indonesia: Bali is known for its lush scenery, stunning beaches, partying, and wellness resorts, and it provides the ideal balance of rest and action.
Rio de Janeiro, Brazil: With its beautiful beaches, renowned buildings, and bustling samba clubs, Rio is one of the greatest places to go for a bachelorette party.
Cape Town, South Africa: Cape Town is a distinctive and diverse destination known for its magnificent scenery, world-class wines, and dynamic nightlife.
Paris, France: Paris, known as the city of love, offers world-class cuisine, fashion, art, and culture, making it an excellent choice for a sophisticated and cultural bachelorette party.
Sydney, Australia: With its renowned monuments, beautiful beaches, and active entertainment options, Sydney provides a thrilling and distinctive journey.
Dubai (UAE): Dubai is a beautiful and exotic bachelorette location known for its luxury shopping, ultramodern architecture, and bustling nightclubs.
Tokyo, Japan: With its blend of historic temples, contemporary architecture, world-class shopping, and dynamic nightlife, Tokyo is a one-of-a-kind and thrilling place for a bachelorette party.
Tulum, Mexico: Tulum is more than simply a gorgeous beach town; it's a way of life. Tulum rates are high among bachelorette destinations for 2023, because of its wellness retreats, breathtaking Mayan ruins, and great gastronomy.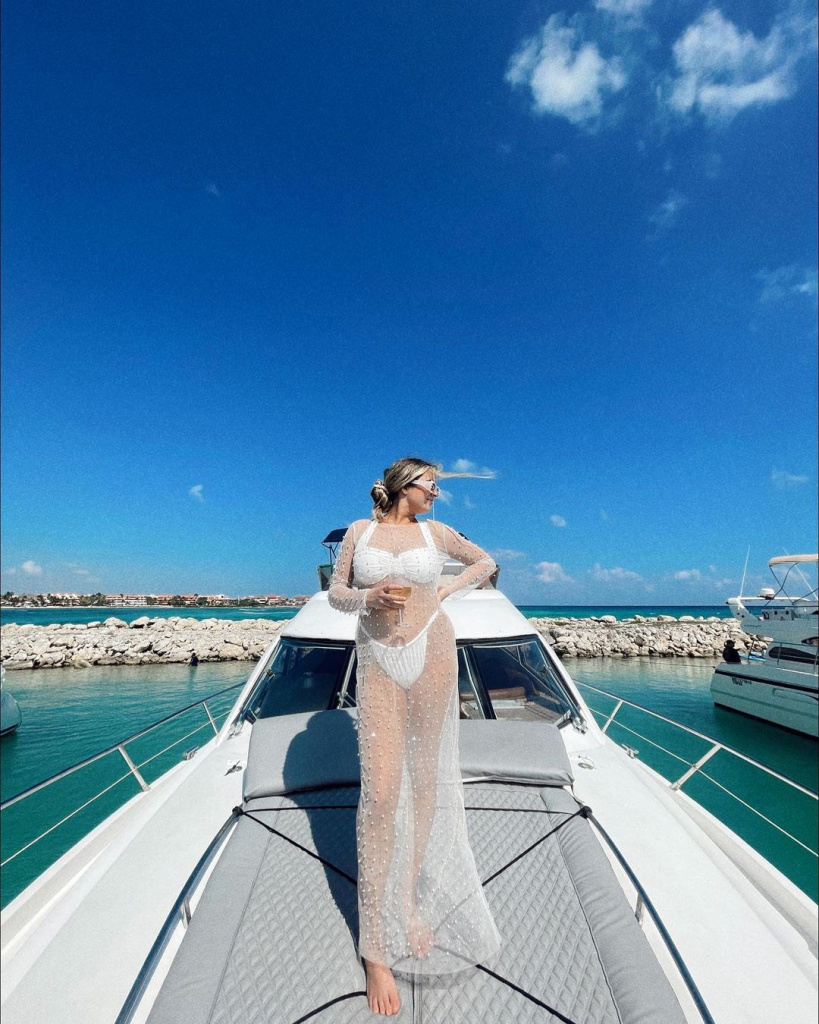 Ibiza, Spain: Ibiza is the party capital of the world. With its world-class nightlife and beach clubs, this Balearic island is perfect for brides looking to let their hair down.
East Coast Bachelorette Party Destinations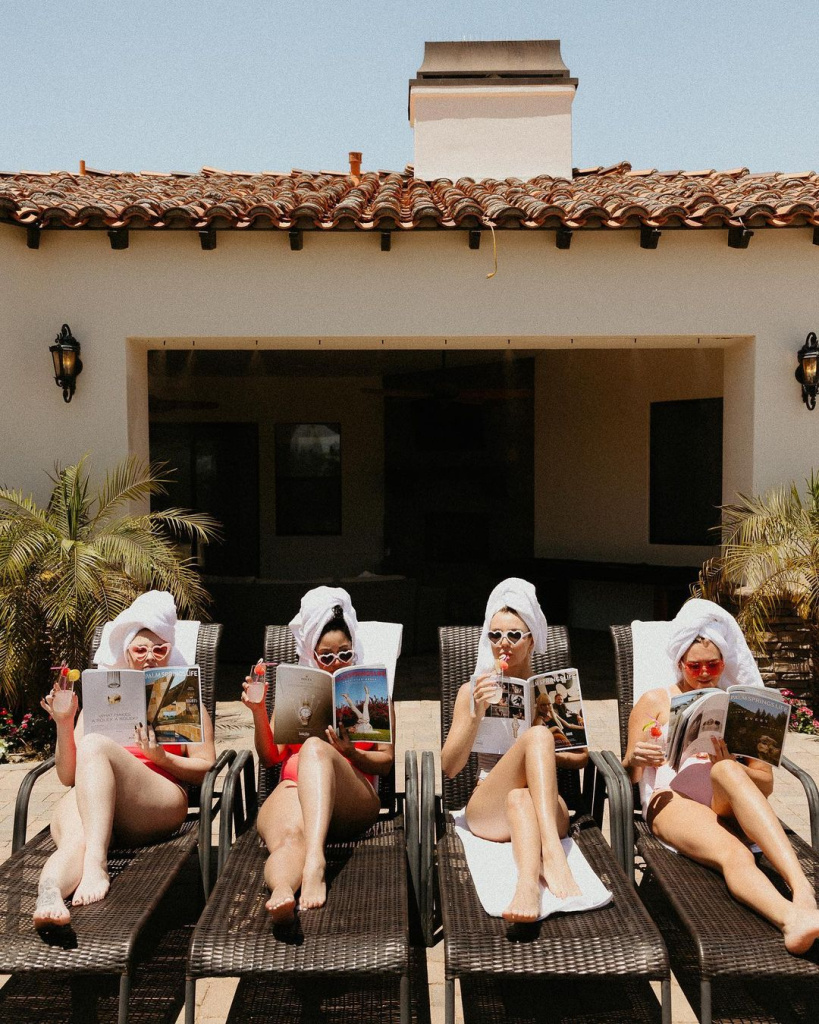 Look no further if you're looking for the greatest places for a bachelorette party on the East Coast. The East Coast offers everything, from sun-kissed beaches to beautiful southern cities.
Miami: With its sunny beaches, active nightlife, and art deco architecture, Miami is one of the best places on the East Coast for a bachelorette party.
Atlantic City: It is a fun and exciting resort known for its casinos, boardwalk, and active nightlife.
Boston: With its rich history, vibrant sports culture, and delectable seafood, Boston is a one-of-a-kind cultural destination.
Key West: It is a great fun destination, known for its magnificent beaches, water sports, and active nightlife.
Asheville: This city is so dynamic that you'll never want to leave! Furthermore, its ancient architecture and the stunning Blue Ridge Mountains make it a perfect location.
New York City: The city that never sleeps offers endless fun things to do for a bachelorette party. With Broadway shows, rooftop bars, shopping, and iconic landmarks, New York has it all
The Hamptons: Known for its beautiful beaches, upscale boutiques, and luxury estates, the Hamptons offer a sophisticated and relaxing destination for an East Coast bachelorette party.
Unique Bachelorette Party Destinations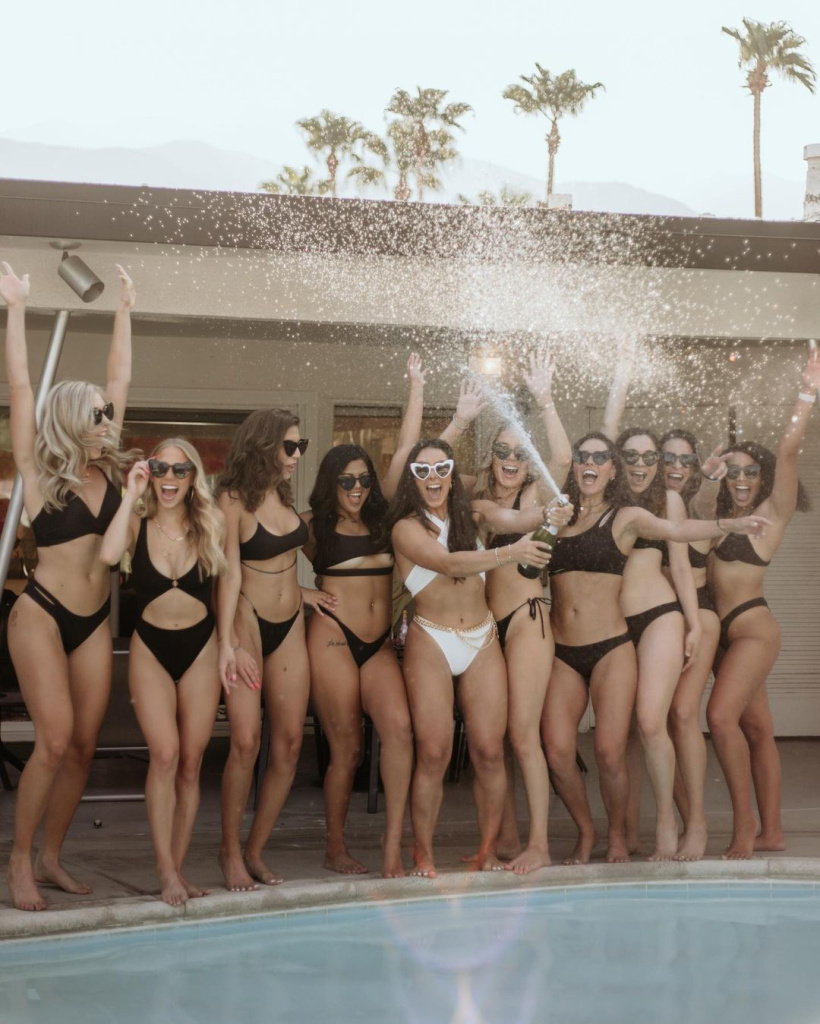 Why fit in when you were born to stand out? Here are the best places for a bachelorette party that will make your celebration rise above the ordinary!
Cappadocia, Turkey: Imagine gliding in a hot air balloon over a landscape dotted with whimsical fairy chimneys, ancient cave dwellings, and sprawling vineyards. Cappadocia is not just a unique bachelorette party destination; it's an unforgettable journey packed with magical moments and Instagrammable spots.
Santorini, Greece: Known for its iconic blue-domed churches, white-washed houses, and awe-inspiring sunsets over the Aegean Sea, Santorini offers a picturesque backdrop for a perfect girls' getaway.
Reykjavik, Iceland: With opportunities to see the mystical Northern Lights, soak in geothermal lagoons, and explore breathtaking landscapes, Reykjavik promises an action-packed bachelorette celebration.
Kyoto, Japan: Kyoto is Japan's cultural heart, full of quiet temples, traditional tea houses, and magnificent cherry blossom trees, making it ideal for a relaxing and enriching bachelorette experience.
Havana, Cuba: With its vintage automobiles, colorful colonial architecture, vibrant music culture, and energetic salsa bars, Havana provides a flavor of the past ideal for a fun-filled bachelorette party.
Galapagos Islands, Ecuador: A nature lover's paradise, the Galapagos Islands provide a once-in-a-lifetime opportunity to swim with sea lions, marvel at enormous tortoises, and explore distinctive volcanic landscapes.
Queenstown, New Zealand: Known as the adventure capital of the world, Queenstown offers adrenaline-pumping activities like bungee jumping, skydiving, and jet boating, making it perfect for thrill-seeking brides-to-be.
Dubrovnik, Croatia: Famous for its stunning Old Town encircled with massive stone walls, Dubrovnik offers a charming blend of history, beauty, and vibrant nightlife.
Buenos Aires, Argentina: Buenos Aires is where European grandeur meets Latin passion. With its tango clubs, art galleries, and alfresco dining, it promises a culturally rich and exciting bachelorette party.
Marrakech, Morocco: Enter a vibrant world of color and culture in Marrakech. This city is a sensory buffet, with bustling souks brimming with spices and handcrafted goods, lavish riads that ooze opulence, and tantalizing cuisine that's a treat to the palate. No wonder Marrakech is one of the most wonderful bachelorette trip ideas you can consider.
Budget-Friendly Bachelorette Party Destinations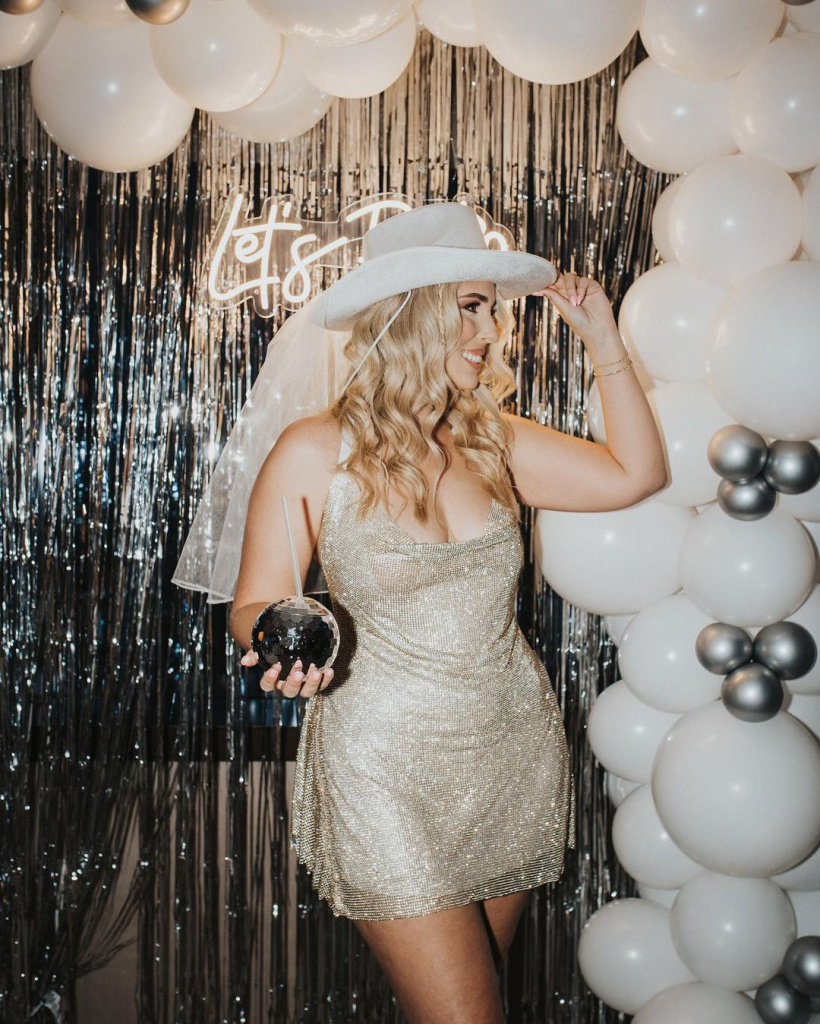 Want to give the bride-to-be a spectacular send-off without burning a hole in your pocket? These bachelorette destinations offer the most bang for your buck.
Las Vegas is more than simply a city; it's a phenomenon! As the queen of bachelorette party cities, Vegas has it all, from glittering casinos and breathtaking entertainment to high-end shopping and legendary nightlife. What's more, the best part? You can have a wild weekend without breaking the bank.
Nashville: Nashville is a fun and budget-friendly bachelorette trip, known for its booming country music scene, wonderful southern food, and reasonable lodgings.
Budapest, Hungary: Known for its thermal baths, pubs, and gorgeous architecture, Budapest provides a one-of-a-kind and reasonably priced bachelorette party venue.
Austin: With its live music scene, inexpensive food trucks, and outdoor activities, Austin provides a fun and cost-effective bachelorette party experience.
Thailand, Bangkok: Bangkok, a unique blend of old and contemporary, offers a cheap yet spectacular bachelorette weekend. Thriving night markets, delectable street cuisine, ancient temples, and the city's lifeblood all combine to provide a memorable and budget-friendly bachelorette experience.
Lisbon, Portugal: With its sunny weather, attractive streets, delectable pastries, and reasonably priced wine, Lisbon provides a unique and cost-effective bachelorette party option.
Split, Croatia: With its magnificent beaches, old Roman ruins, and economical seafood, Split is the ideal destination for a low-cost bachelorette party.
Best Cities for Bachelorette Parties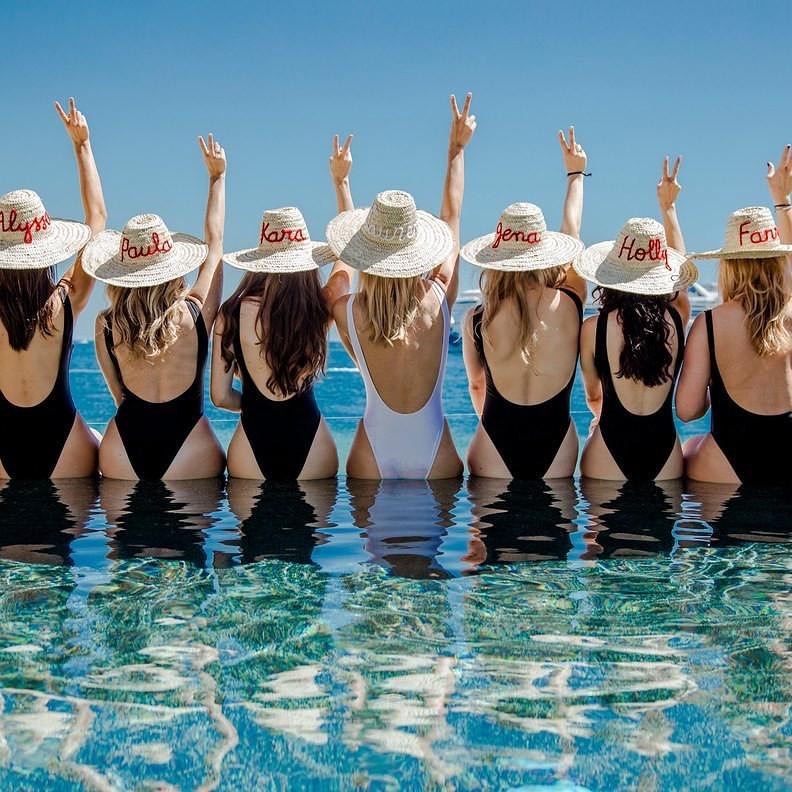 When it comes to cityscapes that scream "party," these are the top choices. They are among the best places for a bachelorette party, guaranteeing wonderful memories and fantastic photo opportunities.
Chicago is a cultured and energetic city for a bachelorette party, with gorgeous architecture, a vibrant food scene, and different neighborhoods.
Montreal, Canada: One of the greatest bachelorette destinations, Montreal is known for its historic old town, exciting nightlife, and delicious gastronomy.
New Orleans: With its active jazz scene, historic French Quarter, and delectable Creole food, New Orleans provides cheap pleasure.
San Diego: Fondly dubbed as "America's Finest City", San Diego is the perfect blend of city chic and beachy bliss. Its sun-drenched beaches, world-renowned craft beer scene, and vibrant Gaslamp Quarter brimming with trendy restaurants and lively bars make it an unrivaled destination for a memorable bachelorette party.
Portland: Known as the "City of Roses", Portland is a haven for foodies, beer enthusiasts, and nature lovers alike. Its eclectic mix of artisanal coffee shops, farm-to-table restaurants, microbreweries, and lush green parks make it a distinctive and enjoyable spot.
Charleston: This charming southern city is perfect for a bridesmaid party. Think historic mansions, cobblestone streets, and mouthwatering southern cuisine.
Savannah: Known for its historic charm, beautiful parks, and delicious southern cuisine, Savannah offers a laid-back and cultural destination for an East Coast bachelorette party.