Bridal Shower Game Ideas
Publication date:

07/05/2023

Updated:

07/05/2023
Hey there! A bridal shower is a super fun party where everyone gathers to celebrate the soon-to-be bride with lots of love and gifts. Although the main focus is on the bride, it's important to make sure that everyone is having a good time. And what better way to do that than by playing some fun and exciting games?
Bridal shower games are the perfect way to break the ice, get everyone involved, and create some unforgettable memories. So, if you're planning a bridal shower and want to make it a blast, check out these awesome and unique games we've rounded up for you!
Wedding Mad Libs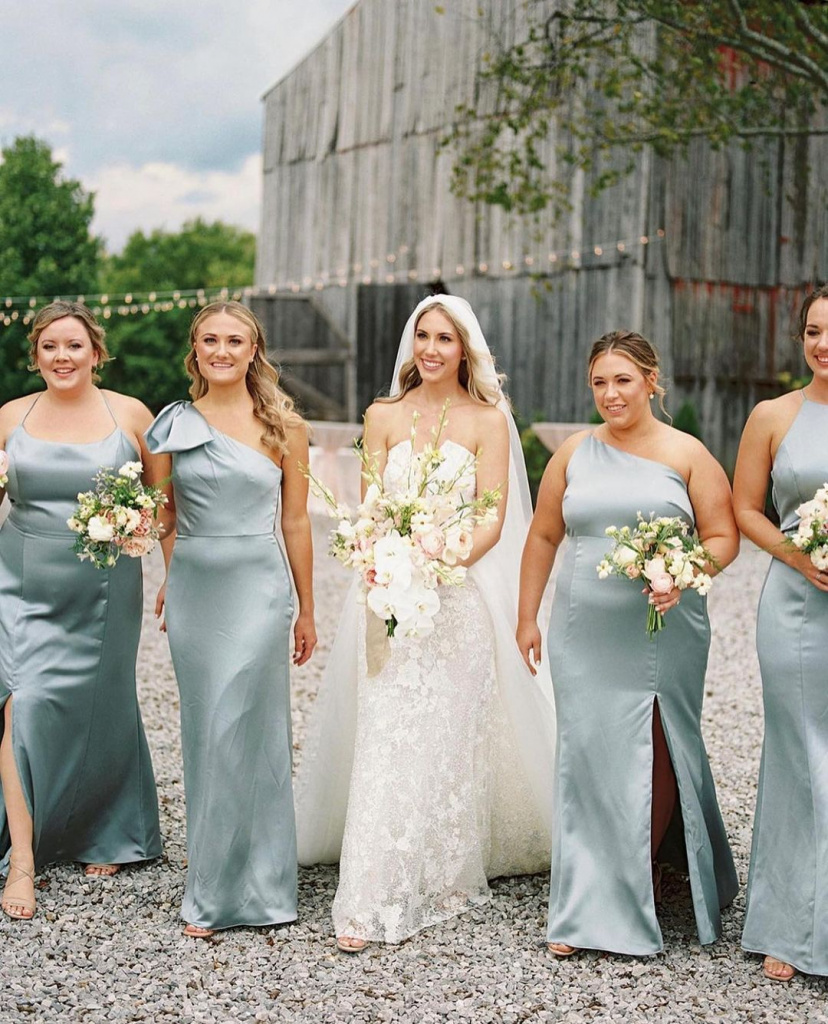 Oh, Wedding Mad Libs is a hilarious game that's sure to have everyone in stitches! Basically, you take a story about the bride and groom but leave out some keywords, like nouns, verbs, and adjectives. Then, the guests fill in the blanks with their own wacky and wild words, creating a totally new and absurd story that's completely unique to your party.
The best part about Wedding Mad Libs is that you never know what you're going to get! With all the silly and ridiculous words that guests come up with, the end result can be super funny and unexpected.
Bridal Pictionary
Here's another awesome wedding shower game that's perfect for anyone who loves to draw, guess, or just have a good time! Essentially, you divide your guests into teams and give each team a stack of cards with different wedding-related words or phrases. Then, one person from each team has to draw the word while their teammates try to guess what it is before time runs out.
Another great thing about Bridal Pictionary is that it's super fast-paced and exciting! You never know what your teammates are going to draw, and the pressure of the ticking clock makes it even more thrilling.
Bride Trivia
Bride Trivia is a super fun bridal shower game but it's also about putting your knowledge of the bride-to-be to the test! The game involves creating a quiz with questions about the bride's life, personality, and relationship with her future spouse. Then, the guests get to answer the questions and compete to see who knows the bride best.
One of the most exciting aspects of it is that it's not just fun, it's also a great way to learn more about the bride and her life. You might discover some interesting facts or stories that you never knew before!
Guess the Celebrity Bride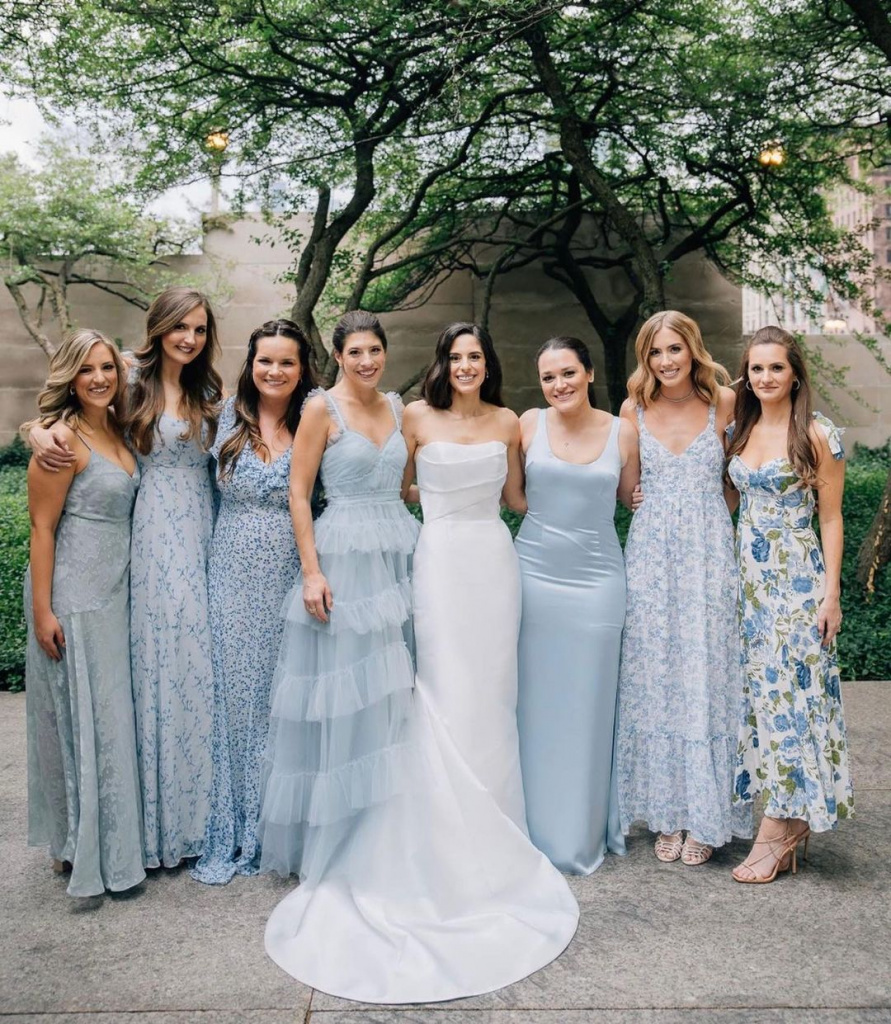 This game is just perfect for bridal showers! Here, guests have to match famous brides with their grooms, and the person who gets the most matches right wins a prize. It's a fun way to test your knowledge of famous weddings, while also learning about some of the most iconic couples of all time. From royalty to Hollywood stars, you never know who might show up on the list of celebrity brides!
Not only is it a fun and challenging bridal shower game, but it's also a great conversation starter. You can learn a lot about your guests' interests and preferences based on which celebrity couples they know best.
Bridal Bingo
It involves creating bingo cards with wedding-related words or gifts, and guests mark off the ones they spot during the party. Considered one of the best bridal shower games, it's fun and interactive and gets everyone involved. Guests will be on the lookout for all kinds of wedding-related items, from flowers and rings to specific words or phrases. And the best part? When someone gets a bingo, they get to shout it out loud and claim their prize!
Wedding Word Scramble
This game requires unscrambling wedding-related words, which might range from flower names and wedding destinations to the names of the bride and groom. It's a great way to challenge your guests and get their brains working. They'll have to use their problem-solving skills to unscramble the words, and the first person to finish gets a prize!
The Newlywed Game
Moving to another amazing bridal shower game idea! This one is an absolute blast that you'll want to play at your bridal shower! It's all about testing how well the bride and groom know each other by asking them questions about their relationship, habits, and preferences. The guests get to watch the hilarity unfold as the couple tries to guess each other's answers.
Toilet Paper Wedding Dress
An absolutely epic game that you need to try at your bridal shower! To put it simply, you have to create a beautiful and stylish wedding dress out of nothing but toilet paper. What a chance for your guests to show off their creative skills and make a one-of-a-kind dress that will be the talk of the party! It's a great opportunity to let loose, get a little silly, and create something truly unique.
Pin the Kiss on the Groom
This game is a twist on the classic party game Pin the Tail on the Donkey, but instead of a tail, guests are blindfolded and have to pin a kiss on a poster of the groom. Trust us, it's hilarious! Moreover, it's a great way to break the ice and get everyone comfortable with each other.
Bridal Shower Boggle
This game entails making a grid of letters and asking guests to find as many words as they can in a given amount of time. It's also a fun opportunity to put your guests to the test and see who can come up with the most original and unusual words. The game can be played independently or in groups, making it a fun and interactive pastime that gets all participating.
It's not only a fun game, but it's also a wonderful way to honor the bride and groom's approaching wedding. You may customize the letters by including terms connected to the wedding, such as the couple's names, wedding location, or honeymoon destination.
Wedding Ring Toss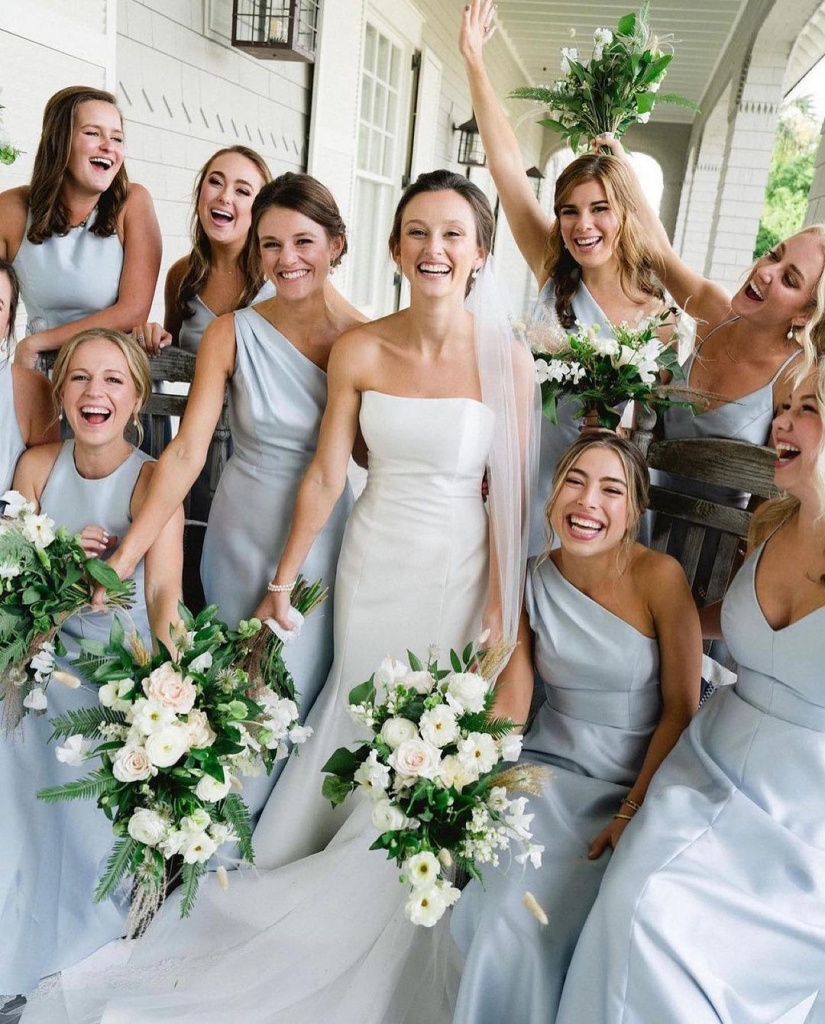 Here's indeed one of the funniest bridal party games! What you do is try tossing rings onto a peg, trying to land them on a certain spot to win points. It can be played individually or in teams.
Wedding Emoji Pictionary
Wedding Emoji Pictionary is an incredibly enjoyable game that you should consider playing at your party! This game involves guests guessing wedding-related phrases or words by interpreting a series of emojis. The game will be loved by everyone regardless of their age or background. Plus, it's a fun and creative challenge that will keep everyone on their toes.
Bridal Scavenger Hunt
If you're looking for a game that's both adventurous and entertaining, Bridal Scavenger Hunt is definitely the way to go. It involves guests searching for hidden items or completing tasks on a scavenger hunt list that is tailored to the bride's personality or wedding theme. Just be prepared for some friendly competition and maybe even a few hilarious photos of guests completing their scavenger hunt tasks!
Love Song Charades
We are pretty sure that this one is by far the most famous among bridal shower activities. It's all about acting out love songs without speaking, while other guests try to guess the name of the song. Be ready to catch those hilarious acting skills (and maybe even a few singalongs) on a video!
More Things To Do At A Bridal Shower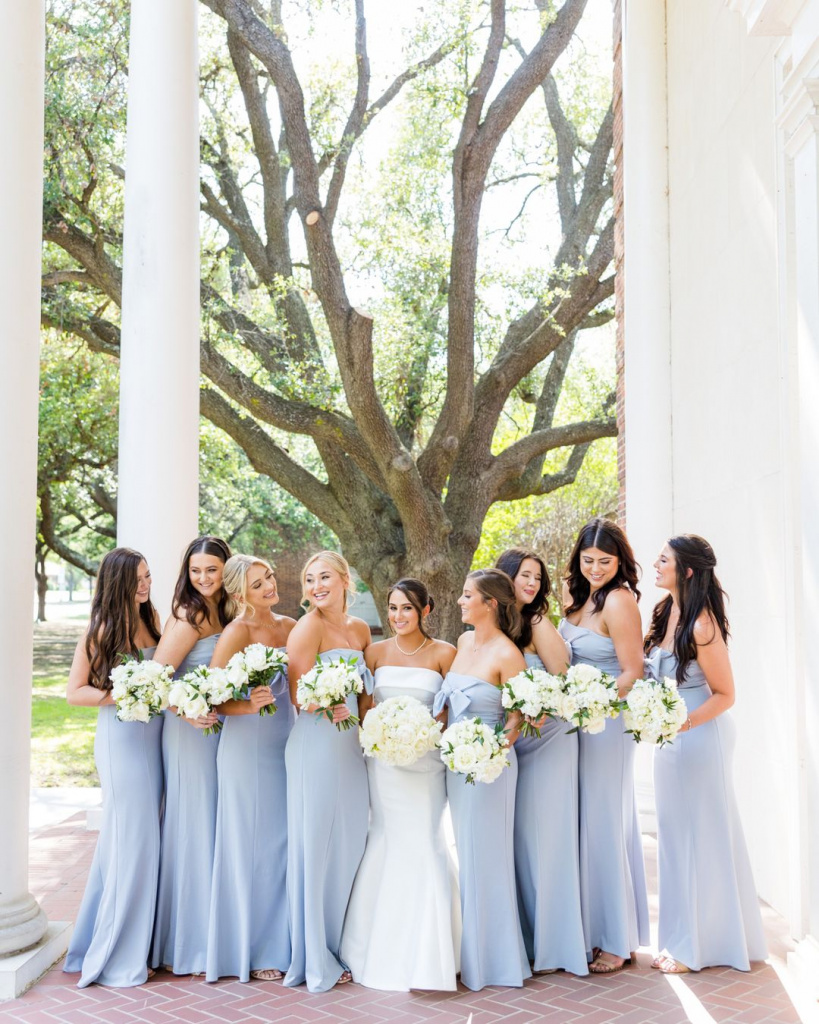 If you still haven't found the appropriate games for your bridal shower, maybe this list of our personal favorites will help!
Wedding Movie Trivia: Quiz guests on famous wedding scenes in movies.
Bridal Shower Jeopardy: Create a Jeopardy-style game with wedding-related categories and questions.
Wedding Karaoke: Guests sing love songs or wedding-themed tunes.
Bridal Shower Memory Game: Guests try to remember items on a tray after it's removed from the room.
Wedding Price is Right: Guests guess the cost of wedding-related items to win prizes.
Wedding Taboo: Guests try to get their teammates to guess a word without using certain taboo words.
Bridal Shower Jenga: Write wedding-related prompts on Jenga blocks for guests to complete.
Bridal Shower Truth or Dare: Guests answer truth questions or complete wedding-themed dares.
Who Knows the Bride Best?: Have guests answer questions about the bride to see who knows her best.
Love Letter Mad Libs: Guests fill out a Mad Libs-style love letter to the bride and groom.
Wedding Memory Lane: Have the bride and groom create a timeline of their relationship and have guests fill in the blanks.
Blindfolded Cake Decorating: Blindfolded guests try to decorate a cake with frosting and toppings.
Name that Love Song: Play a clip from a love song and have guests guess the name of the song and the artist.
The Purse Game: Create a list of items that might be in a woman's purse, and guests get points for each item they have.
Date Night Jar: Have guests write date night ideas on slips of paper and put them in a jar for the bride and groom to use.
Love Letter Keepsake: Guests write love letters to the bride and groom, and the letters are put in a scrapbook or keepsake box for the couple to read later.
Pass the Bouquet: Guests sit in a circle and pass a bouquet around while music plays, and whoever is holding the bouquet when the music stops is out.
Wedding Hashtag Challenge: Guests come up with unique and clever hashtags for the wedding and share them on social media.
Wedding Vows Mad Libs: Guests fill out Mad Libs-style wedding vows for the bride and groom.
The Wedding Advice Box: Guests write advice for the bride and groom on slips of paper and put them in a box for the couple to read later.
The Recipe Game: Guests bring a recipe that reminds them of the bride or groom, and the bride tries to guess who brought each recipe.
The Wedding Quiz: Guests answer trivia questions about weddings, and the person with the most correct answers wins a prize.
Personalized Cocktail Naming: Guests come up with unique names for cocktails inspired by the bride and groom.
Wedding Day Forecast: Guests predict the weather for the bride and groom's wedding day.
Wedding Word Association: Guests take turns saying a word related to weddings, and the next guest has to come up with a word that's related to the previous word.
Balloon Pop: This game involves guests trying to pop balloons that contain various wedding-related items, like ring pops or confetti.
DIY Flower Crown Station: Set up a station where guests can create their own flower crowns using fresh or silk flowers, ribbons, and wire. It's a fun and creative activity that doubles as a beautiful accessory for everyone to wear throughout the party.
Cocktail Making Class: Hire a bartender or mixologist to teach guests how to make their favorite cocktails.
Spa Day: Treat the bride and her guests to a relaxing spa day with massages, facials, and manicures. Not exactly a game, but definitely worth considering.
Photo Booth: Set up a photo booth with fun props and backdrops for guests to take silly pictures. It's a great way to capture memories and create some fun keepsakes for the bride.
Bridal Shower Brunch: Host a brunch with a mimosa bar and brunch foods like pancakes, waffles, and eggs benedict. It's a delicious and relaxing way to spend the morning with the bride and her guests.
Paint and Sip Party: Host a painting party with wine and appetizers.
Dance Party: Set up a dance floor and play some of the bride's favorite songs.
Have fun!