25 Bridal Earrings to Elevate Your Wedding Outfit
Publication date:

07/10/2023

Updated:

07/10/2023
It's the most important day of your life, the one where you're starring in your very own fairytale - yes, your wedding day! As a bride, you're not just a woman in a white dress, but a symbol of elegance and beauty. One that requires the perfect accessories to truly shine. If you think the dress is everything, think again. The magic is in the details, and the most elegant earrings can transform your wedding outfit from stunning to absolutely breathtaking. Elegant wedding earrings are like the proverbial cherry on top, completing your look with grace and style.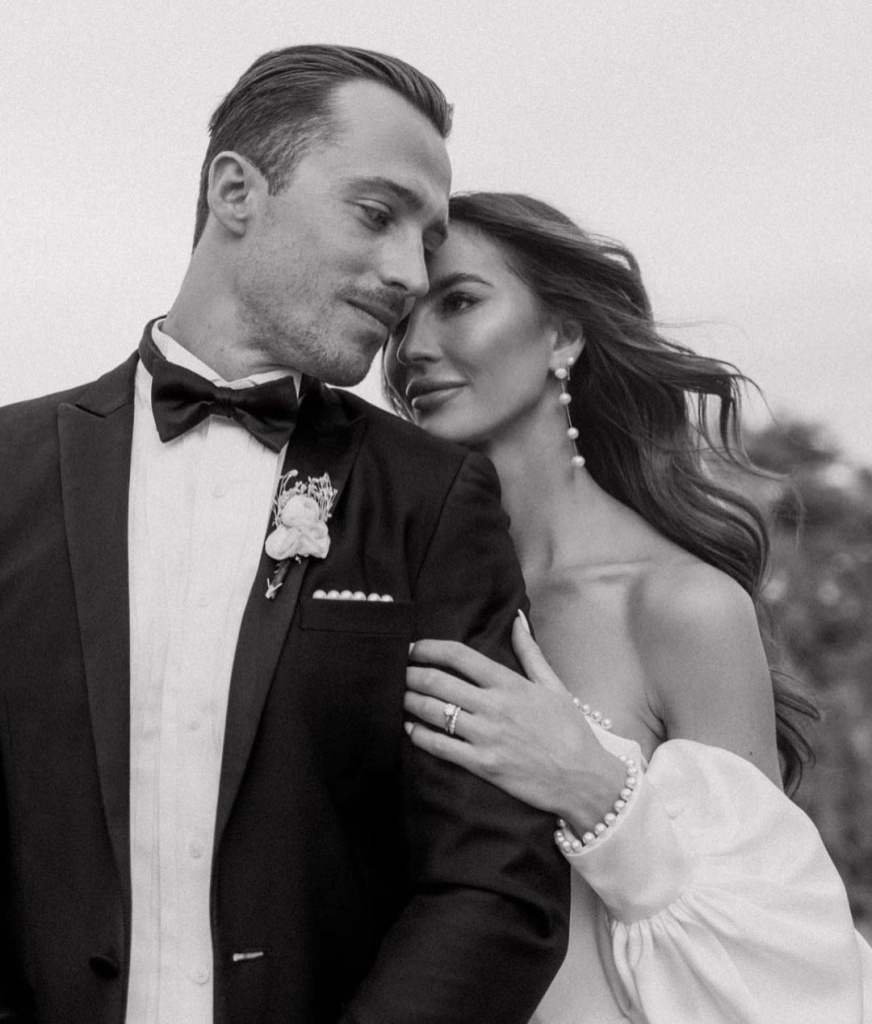 Now let's venture into our curated selection of bridal earrings. Brace yourselves, as the sparkle may be overwhelming!
Elegant Statement Earrings for Your Wedding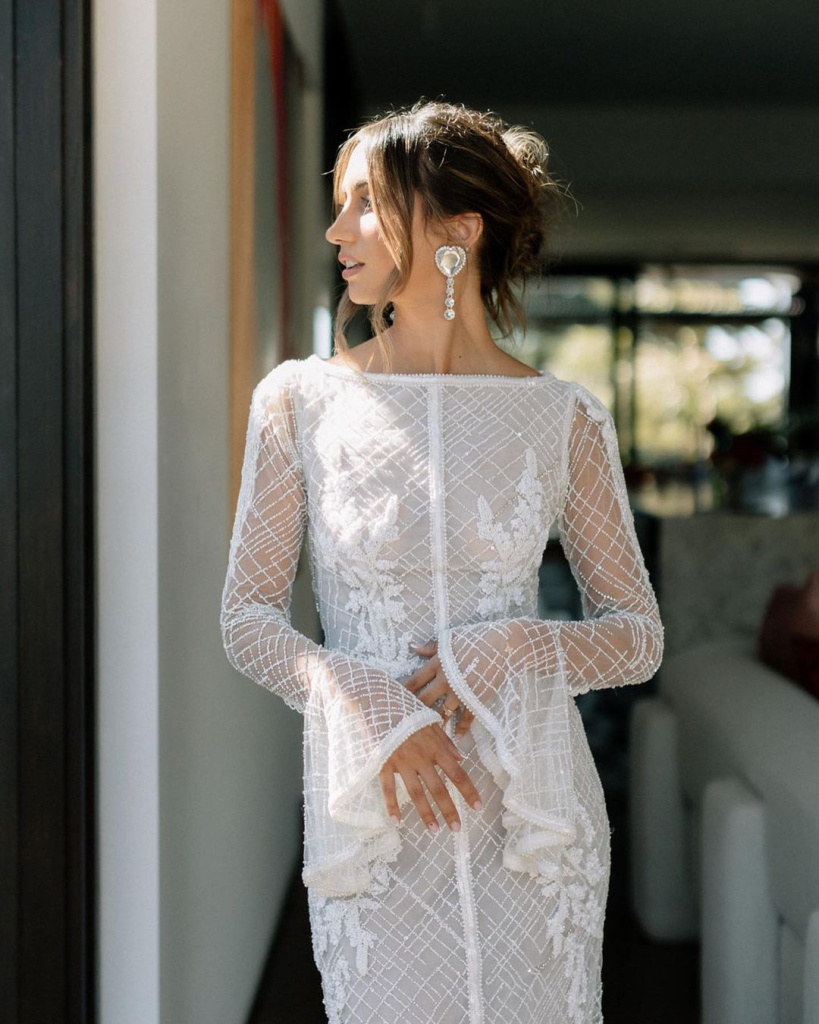 Not just any pair of earrings can claim the spot on your wedding day, they've got to be a pair of something truly outstanding. These pieces aren't just eye-catching; they're conversation starters, promising to steal a few moments from your mesmerizing gown. Dressed to the nines? Don't worry, these statement earrings have got your back, or rather, your ears!
The Graceful Cascade: Resembling a glistening waterfall, these elegant chandelier earrings are constructed with cascading crystals. With each turn of your head, they catch the light, casting shimmering reflections that enchant every onlooker. The intricate design is an art form in itself, a conversation starter that enhances your beauty tenfold.
The Sparkling Dance: A perfect marriage of subtlety and elegance, these elegant dangle earrings are the perfect wedding companions. Adorned with tiny diamonds, they move in tandem with you, their soft jingle a harmonious accompaniment to your steps. The delight they bring is immeasurable, a lovely addition to your bridal attire.
The Timeless Classic: Exuding a timeless elegance, elegant stud earrings are sophistication personified. Encrusted with diamonds of unparalleled brilliance, they will stand out despite their simplicity. If earrings could win Oscars, these would definitely be the frontrunners. A definite head-turner, they deserve a prime spot in your jewelry box.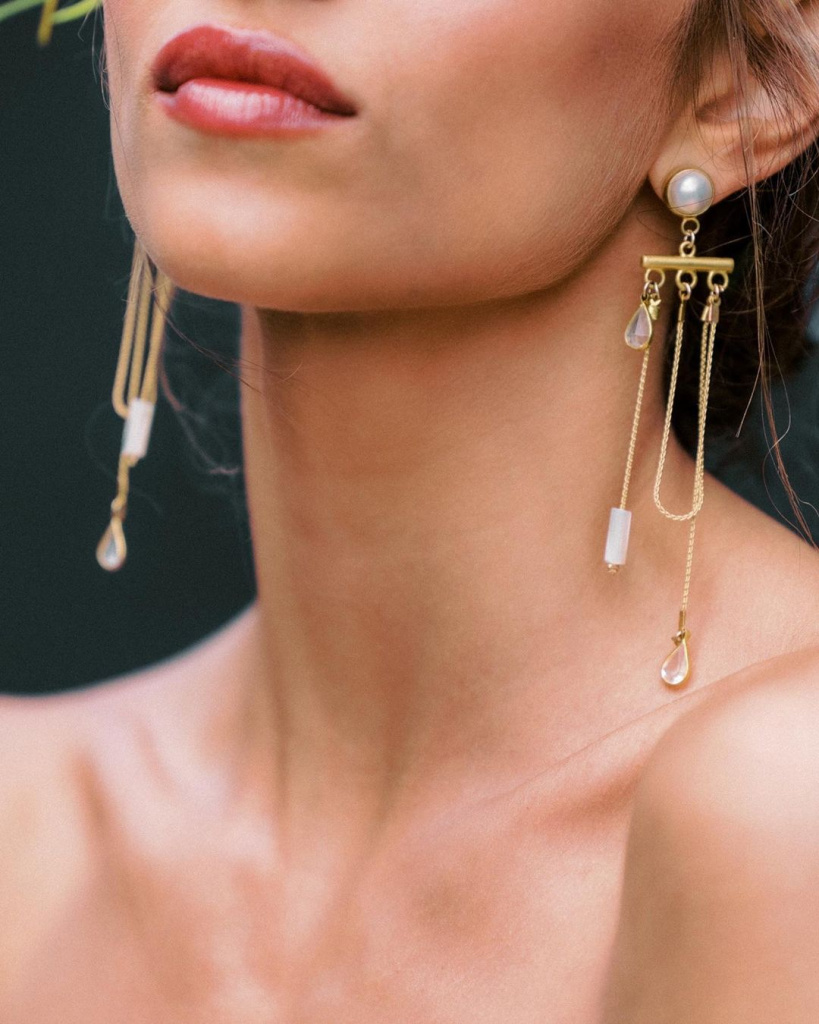 The Floral Dream: Embodying the romance and whimsy of a dreamy garden, these earrings are a floral delight. The crystal-encrusted petals cascade elegantly, beautifully encapsulating your feminine charm. An absolute artwork, these are sure to fetch you countless compliments.
The Twinkling Halo: Designed for brides with a minimalist yet refined taste, these elegant stud earrings offer a warm, twinkling glow. Each diamond encrusted in these earrings is like a twinkling star, making you the radiant celestial body around which everything revolves.
Simple Elegant Bridal Earrings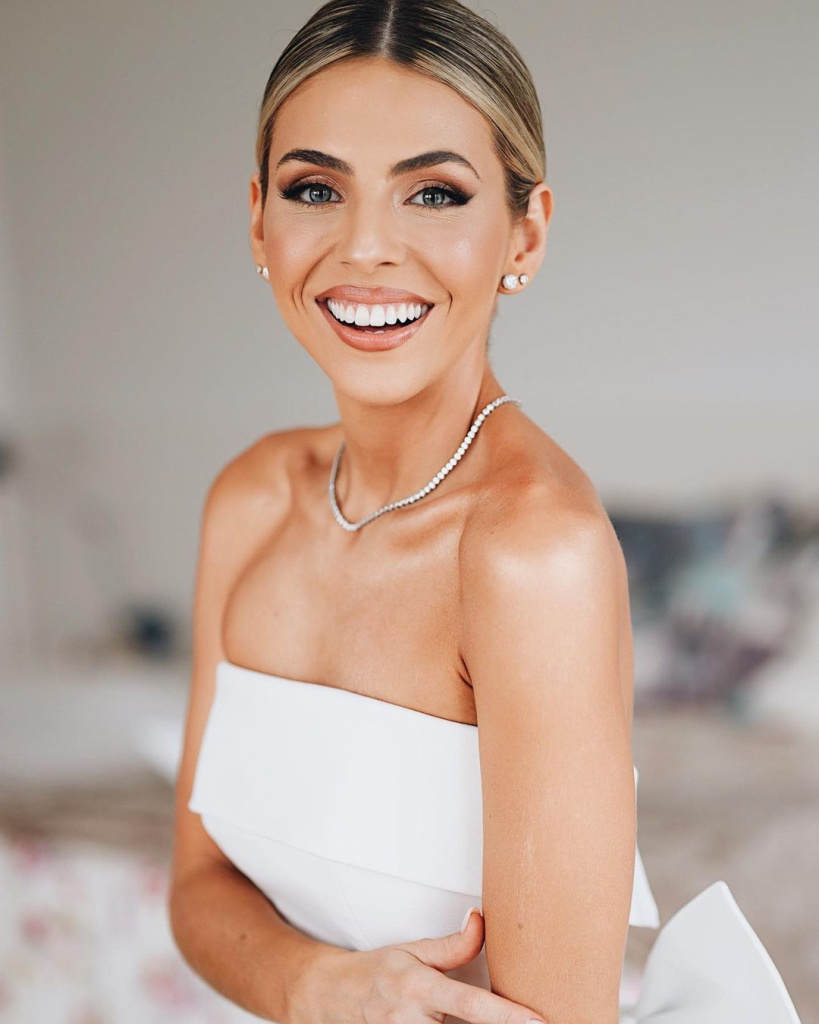 "Less is more" holds particularly true when it comes to simple elegant bridal earrings. In this section, we're toning down the opulence to spotlight subtlety and elegance. So, if you're all about minimalist charm, these elegant wedding jewelry pieces are just what you need to complement your bridal attire.
The Golden Whisper: Epitomizing understated elegance, these elegant bridal earrings in delicate gold loops are the quiet show-stealers. Never screaming for attention, yet drawing admiring glances, they enhance your natural beauty without overwhelming your bridal look.
The Sparkling Dewdrop: These elegant earrings in gold are simplicity at its finest. Resembling a dewdrop, with a single diamond, they subtly hint at the rich promise of a joy-filled, love-soaked life ahead.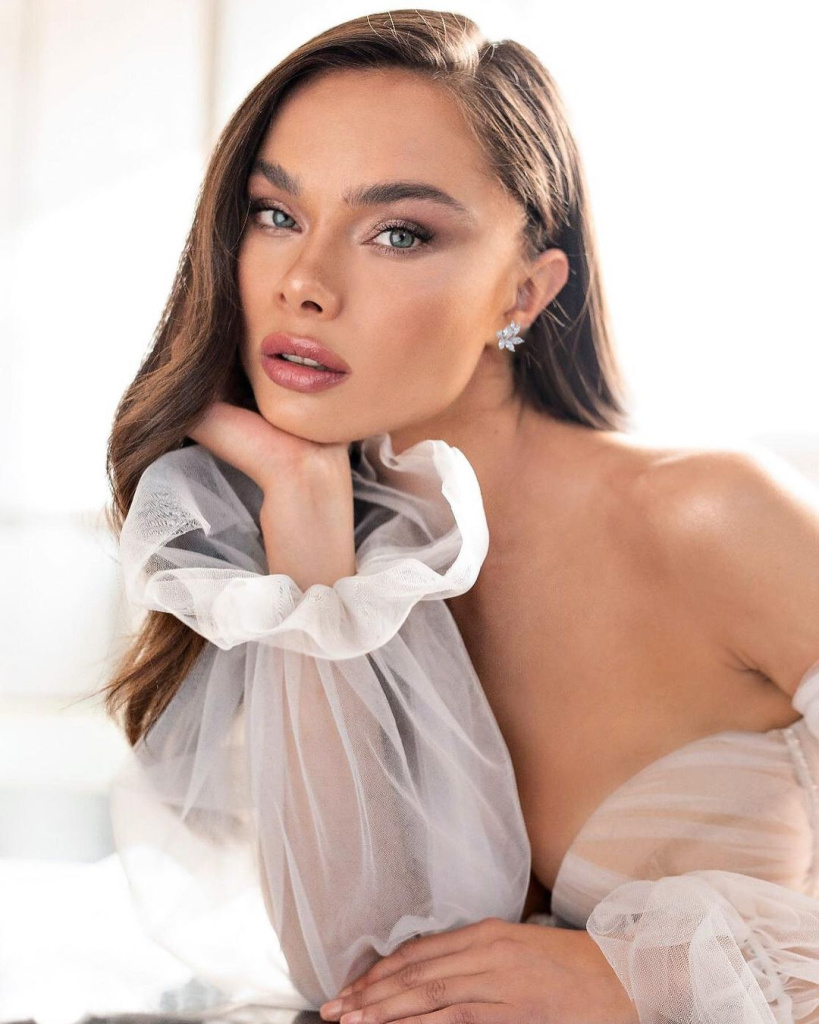 The Bridal Sunbeam: Here's the sunbeam you'd want to wear on your special day! These elegant wedding jewelry pieces, with solitaire diamonds set in yellow gold, promise to bask you in their warm, flattering light.
The Celestial Crescent Moon Earrings: The perfect balance of subtlety and style, these simple pieces topped with gems make for an exquisite addition to your bridal attire. They're the perfect accompaniment for a bride seeking celestial elegance.
The Tranquil River: Exuding serene beauty, these long, thin, golden drop earrings mirror the calm of a tranquil river. An apt metaphor for your enduring love story, they offer a stylish statement with an emotional undertone.
Fancy Wedding Earrings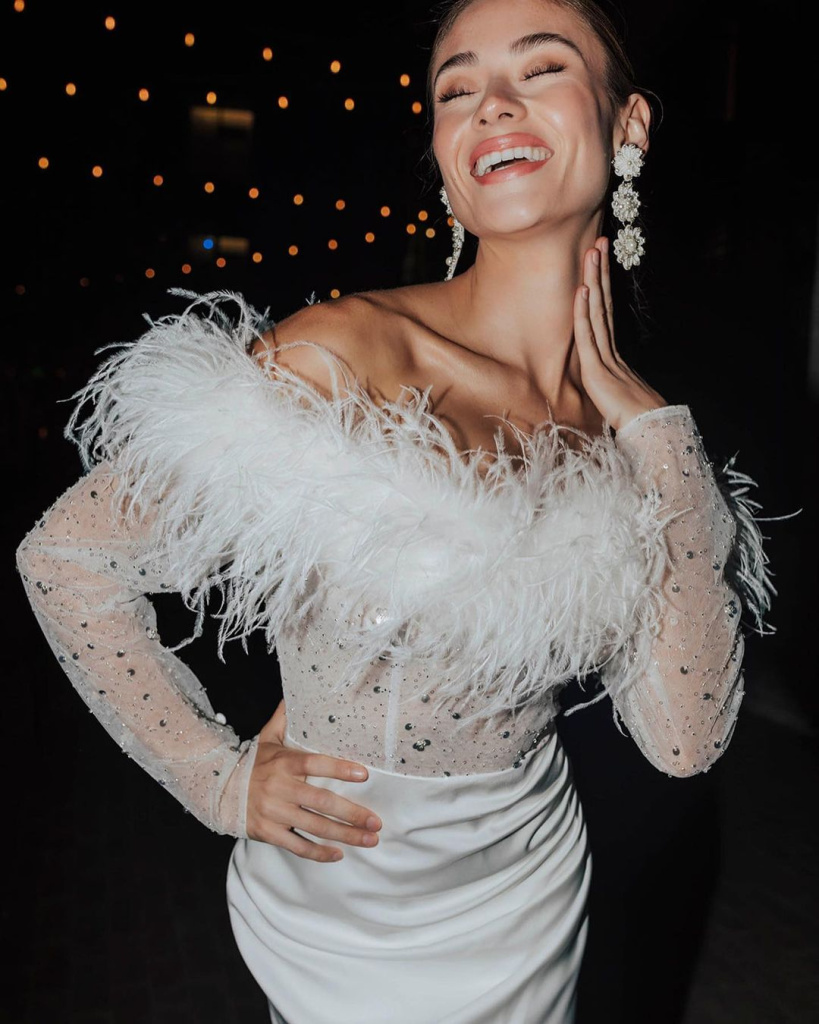 Welcome to the world of fancy wedding earrings! This is where elegance meets extravagance. For the brides who like to keep it a bit flamboyant and unapologetically glamorous, this collection of elegant earrings for brides is specially curated for you!
The Royal Glamour: Dripping with grandeur, these elegant earrings are the definition of royal glamor. Their stunning design, embedded with countless glimmering stones, offers an unapologetic elegance. They add a dash of regal charm to your wedding ensemble that's impossible to overlook.
Twirl Earrings: Created for the lavish bride, these exquisite earrings are a formal echo with a symphony of innumerable flashing precious stones. They swing and twirl in time with your movements, producing a captivating scene. These earrings are not for the faint of heart, as they loudly announce that today is your day to shine.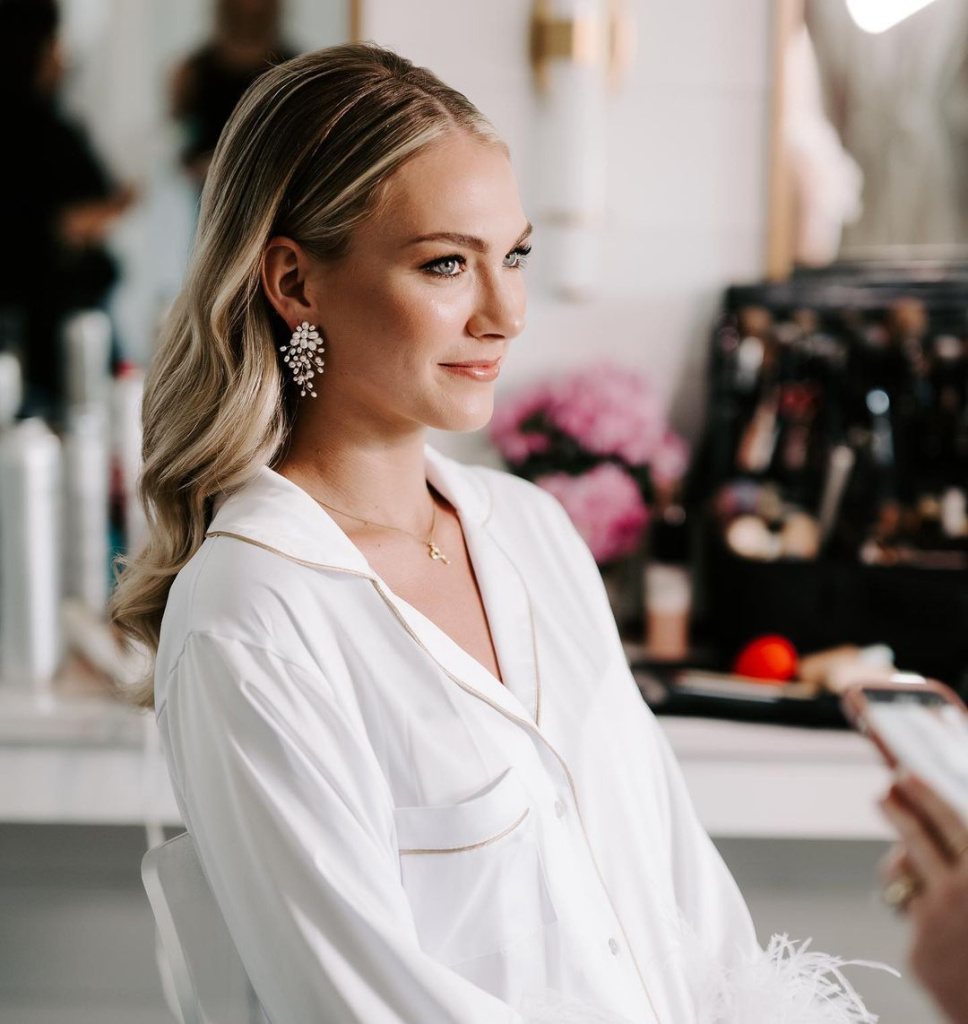 The Pearl Blossom: A symphony of pearls, these earrings highlight the enduring charm of gems. They provide a touch of nature's elegance to your bridal attire, promising to bloom with your brilliant smile throughout the day, and are encased in a floral-inspired design.
The Crystal Ballroom: These earrings are so sparkly, they look like they've been stolen from a ballroom made of crystals. They're loaded with shiny gems that brighten up your face and bring all the magic of a starry night right to your ears.
The Dainty Waterfall: These gorgeous pearl bridal earrings have a modern twist but keep that timeless elegance we love. With pearls falling like a delicate waterfall, they can transform your bridal look into something sophisticated and dreamy.
Chic Wedding Earrings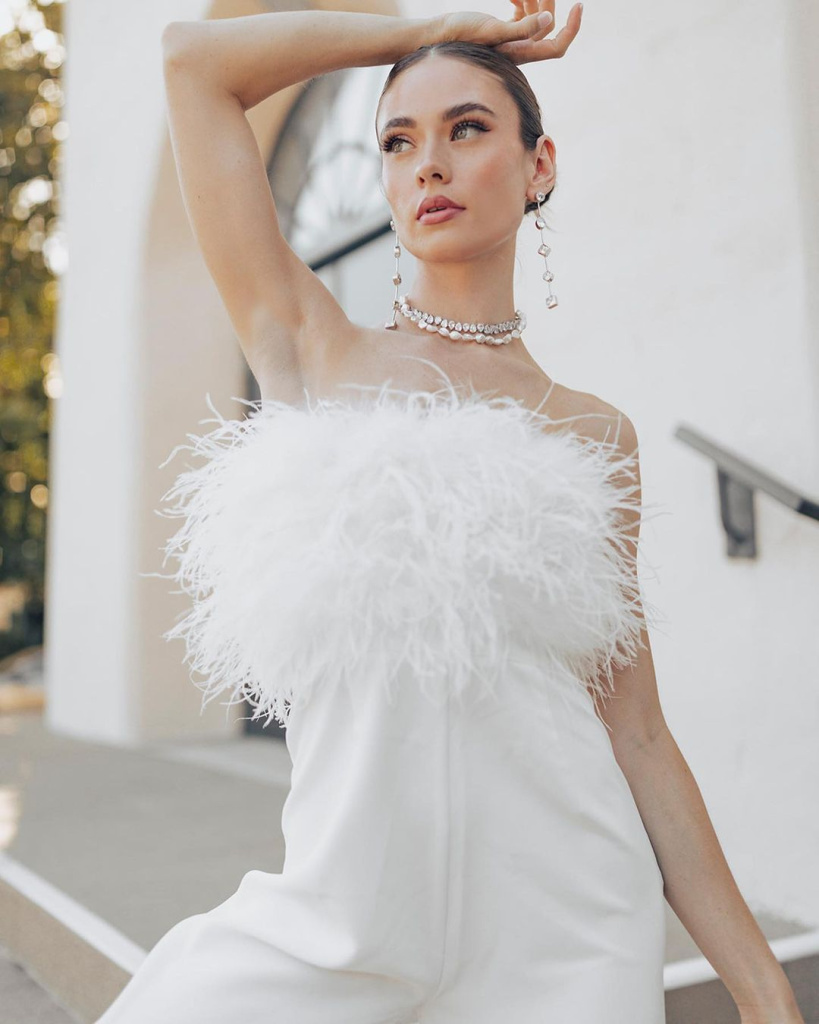 Hey, all you stylish soon-to-be brides! If you're on the hunt for wedding earrings that mix today's trends with a touch of timeless elegance, you're in the right place. Check out our collection of wedding statement earrings that are just itching to add a bit of chic to your wedding day look.
The Lunar Elegance: These pearl statement earrings blend old-school charm with modern style. Inspired by the moon, they're the perfect touch of chic that's bound to have heads turning as you make your way down the aisle.
The Glistening Wave: These earrings are all about style and shine. Shaped like a glittering wave, they're sure to make you stand out in the most fab way possible on your big day.
The Modern Muse: As the name implies, these sophisticated wedding earrings are designed for the modern bride. Their abstract design is a celebration of contemporary aesthetics, bringing a noticeable creative touch to your bridal ensemble.
The Enchanted Vine: Inspired by nature, these earrings are shaped like an enchanting vine. They provide a magical touch to your wedding gown, making you feel and look like a princess straight out of a fairytale.
The Crystal Symphony: These statement earrings are a symphony of crystals and modern design. They cast a brilliant sparkle that enhances your natural beauty and complements your wedding gown perfectly.
Luxury Wedding Earrings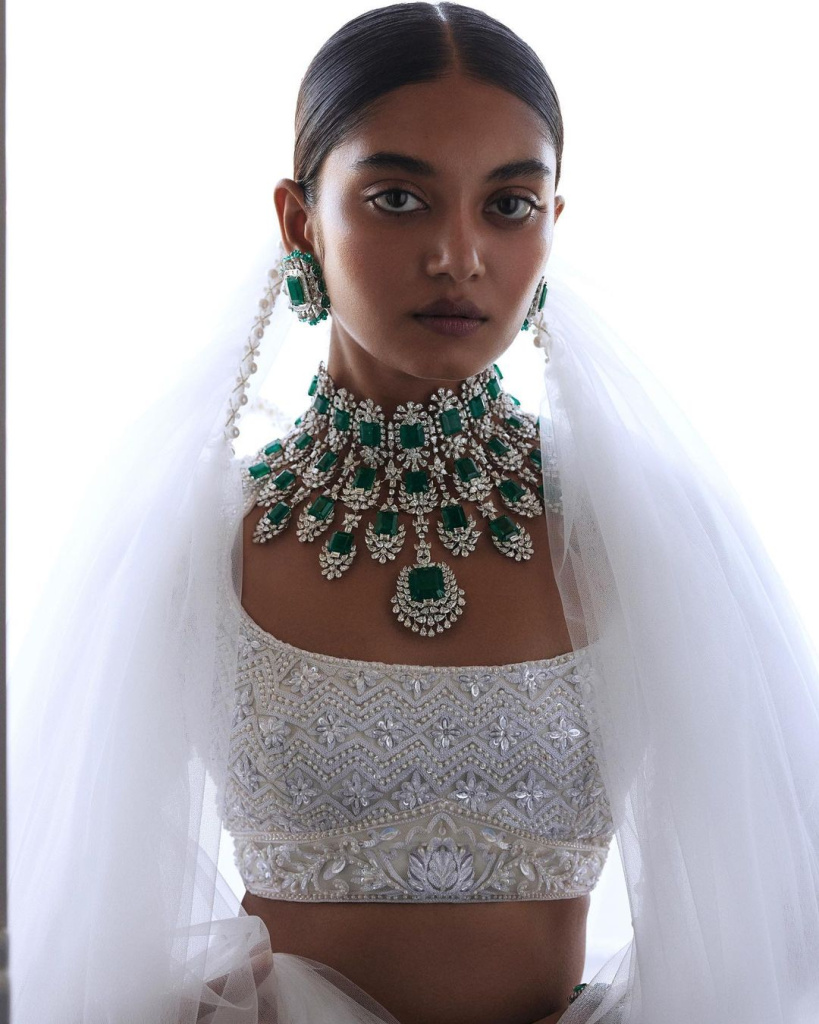 Last but definitely not least, let's step into the realm of opulence with luxury wedding earrings. For brides who believe their special day calls for the best wedding earrings that are nothing less than extraordinary, this collection is for you. Check out our handpicked unique bridal earrings that redefine luxury.
The Embrace Earrings: Fit for a queen, these are undoubtedly the best wedding earrings one could dream of. They can be encrusted with precious stones and designed with utmost care. Anyway, they're a luxurious treat for any bride.
The Golden Radiance: These gold statement earrings exude pure luxury. Crafted from gold and adorned with glittering gems, they radiate a warmth that beautifully mirrors the joy of your special day.
The Sparkling Dreams: These bridal earrings are like a dream come true, literally! They're the top of the line in luxury, meticulously crafted with attention to detail, and crammed full of shiny diamonds.
The Lustrous Solitaire: These earrings have a stunning solitaire at their heart and they just ooze elegance. They're the perfect example of "less is more," with their understated elegance that's just so darn loud.
The Gilded Cascade: These gold wedding accessories are like a waterfall of golden awesomeness. With their unique design and brilliant sheen, they're a real showstopper that guarantees you're the center of attention.