Bride's Emergency Kit
Publication date:

06/20/2023

Updated:

06/20/2023
Picture this: you're about to step into your dreamy wedding gown when - oops! A button pops off. Or perhaps your bridesmaid is struggling with an unexpected headache. Or worse, a sudden fit of nerves gives way to cold, clammy hands. These are all scenarios where a wedding day emergency kit can swoop in to save the day. This bridal emergency kit is a compilation of tiny superheroes, each ready to battle the little glitches that can pop up during your wedding. It's your personal backstage crew, working diligently behind the scenes to ensure your day is as seamless as your bridal gown.
What Exactly Is A Wedding Emergency Kit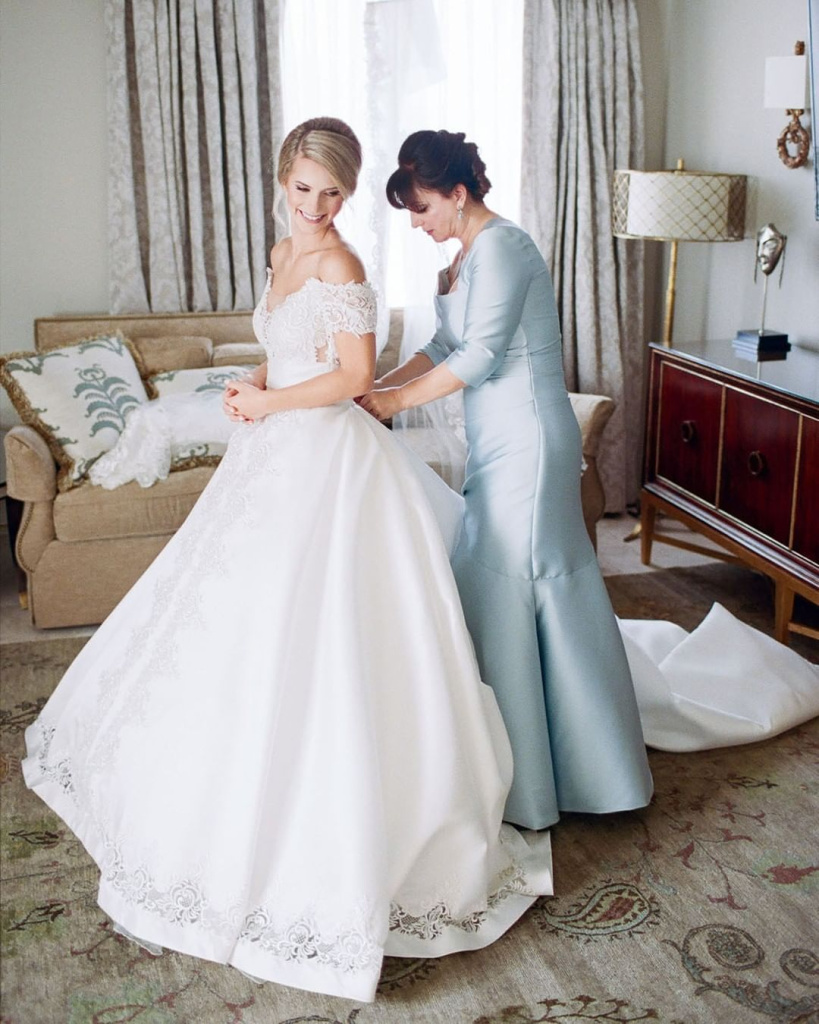 So, what's in this bride emergency kit we're raving about? Picture it as your bridal Batmobile, stocked with every gadget you might need for your wedding day adventures. It's a bride kit that's chock-full of practical items designed to combat any beauty blunder, health hitch, or wardrobe malfunction. This kit is your bridal contingency plan, an arsenal of tools ready to tackle any situation that dares to put a damper on your big day. It's like having a mini bridal fairy godmother tucked away in your bridal suite, ready to wave her magic wand (or in this case, safety pin) to keep your day picture-perfect.
What Should The Typical Wedding Survival Kit Include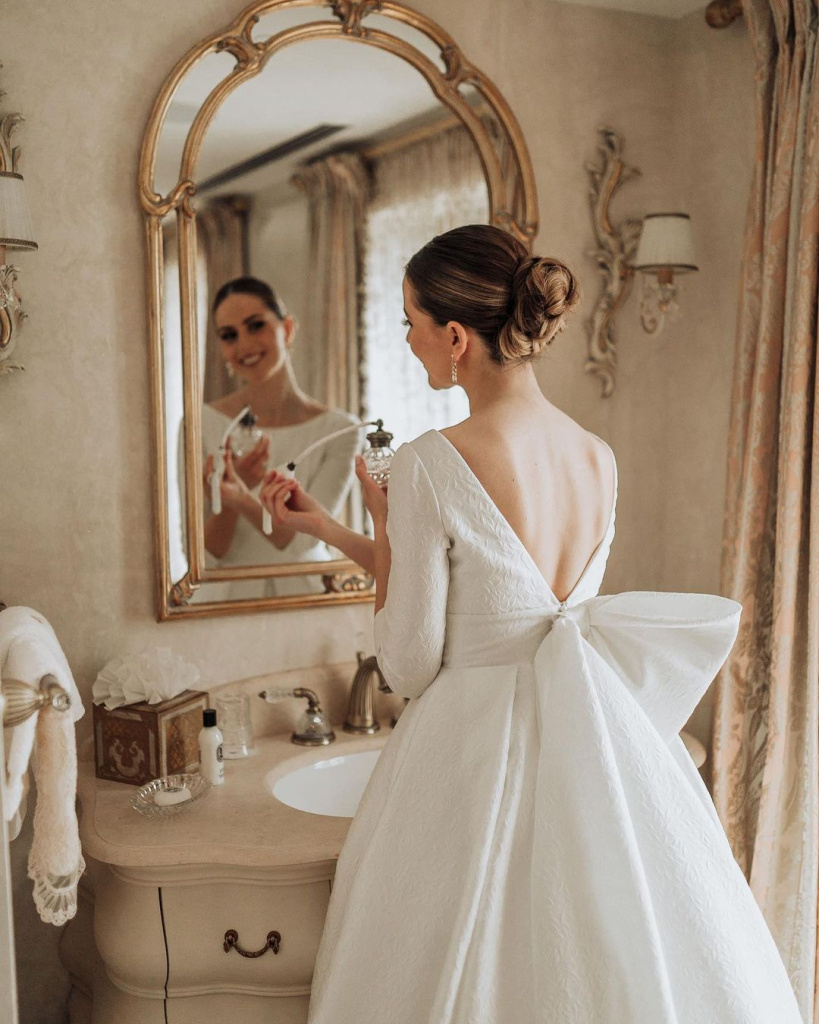 Curious about what makes the wedding day survival kit so indispensable? Let's dive into the contents of this magical bridal kit:
Bobby pins and hair ties: These tiny tools can save the day if your hair decides to rebel against your chosen style.
Safety pins: From fixing a falling hem to securing a broken zipper, safety pins are the unsung heroes of wedding wardrobes.
Mini sewing kit: This can come to your rescue if you or your bridesmaids encounter an unexpected wardrobe malfunction.
Blotting papers: Keep your face oil-free and your makeup fresh all day.
Lipstick or lip gloss: To ensure your lips are always picture-perfect for those unexpected photo ops.
Mirror: A quick check to ensure there's no lipstick on your teeth or mascara under your eyes is a must.
Tissues: For those emotional moments that tug at your heartstrings.
Painkillers: Because a throbbing headache has no place on your wedding day.
Band-aids: Blisters and small cuts can happen, even on a day as special as this.
Snacks: Keep your energy levels high with some nutritious nibbles.
Water bottle: Staying hydrated is crucial, especially on such a busy day.
Straws: They make it easy to stay hydrated without smudging your lipstick.
Deodorant: Freshness is key, especially when you're likely to be hugging a lot of people!
Toothbrush and toothpaste: To keep your breath fresh throughout the day.
Hand sanitizer: Germs shouldn't be allowed to crash your wedding.
Perfume: A quick spritz can keep you feeling fresh and fragrant.
Charger or power bank: You don't want a dead phone when you're about to snap a selfie or need to make a call.
Nail file: For those last-minute nail emergencies.
Super glue: This miracle worker can fix everything from a broken heel to a loose decoration.
Breath mints: Because you want to be completely ready for that  'you may kiss the bride' moment!
Remember, this list isn't exhaustive and can be tailored to your specific needs. Think of the things that make you feel comfortable and at ease. Maybe you want to include your favorite tea bags or a comforting scent. Or perhaps you need your favorite comfort food to calm those butterflies in your stomach. This bridal bag for your wedding day is your personal tool kit, so feel free to add anything that will help make your day as smooth and enjoyable as possible.
Things To Avoid Putting In Your Wedding Day Emergency Kit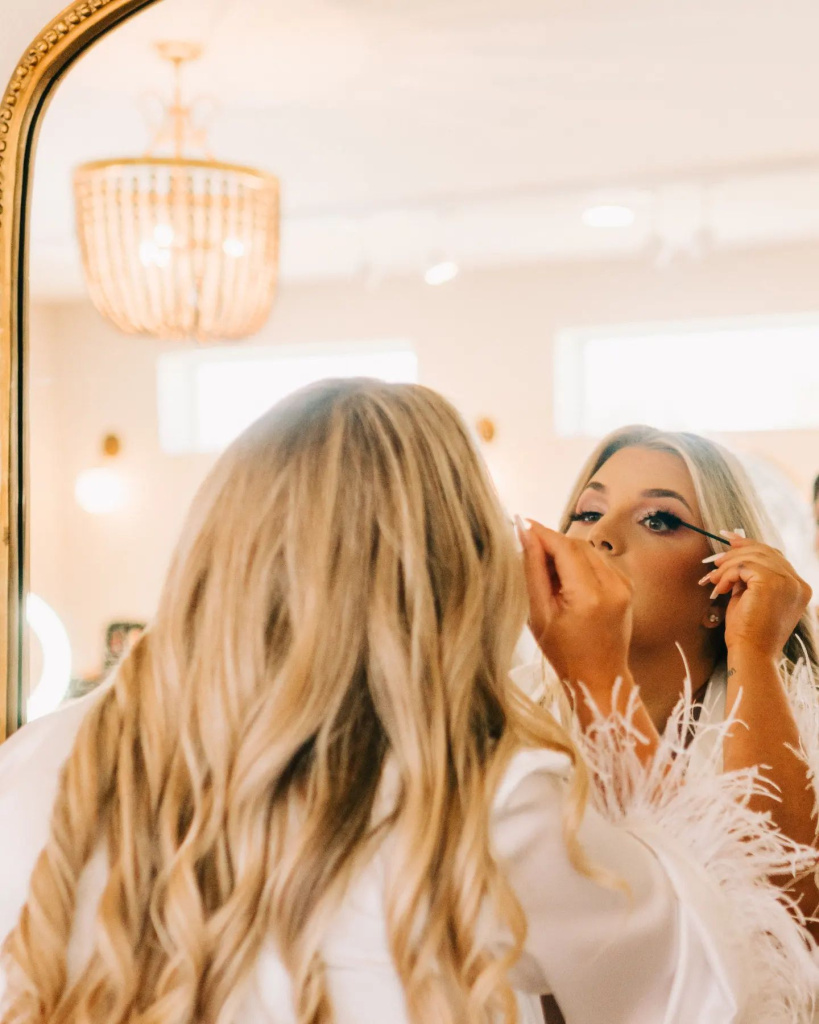 As we compile our bridal emergency kit, we tend to focus on the things we should pack. However, knowing what NOT to pack is equally essential. So, let's navigate this less-traveled path and discover what items you're better off leaving out of your trusty kit:
Valuables: Your wedding day isn't the time to bring along expensive jewelry or items that you aren't wearing. There's a high chance of misplacing them in the hustle and bustle of the day.
Full-Size Products: Remember, you're not moving house! Full-size bottles of hairspray, makeup, or skincare products will weigh down your kit and take up unnecessary space. Opt for travel sizes or samples.
Uncomfortable Shoes: It might be tempting to pack an extra pair of heels just in case, but your wedding day isn't the time to break in new shoes. If you're packing a spare pair, make sure they're comfortable and you've worn them before.
Perishable Snacks: While it's a good idea to include some snacks in your kit, avoid anything that might melt, spoil, or make a mess. Stick to non-perishable items like protein bars, nuts, or dried fruit.
Anything You've Never Used Before: This applies especially to makeup and skincare products. The last thing you want is an allergic reaction on your big day. Only pack products you've used before and know won't cause any adverse reactions.
Too Many Distractions: You might think you'll have downtime, but your wedding day will pass in a whirlwind. Packing too many distractions like books or games is unnecessary and will take up space.
Alcohol: It might be tempting to pack a small bottle of champagne for some pre-wedding jitters, but alcohol can often lead to dehydration. It's better to stay hydrated with water and save the champagne for the toasts.
Remember, the goal of your wedding emergency kit is to provide a sense of security and preparedness, not to become a catch-all for every possible scenario. Stick to the essentials, and you'll be ready to tackle anything your wedding day throws at you!
Is There Such A Thing Like An Emergency Kit For Bridesmaids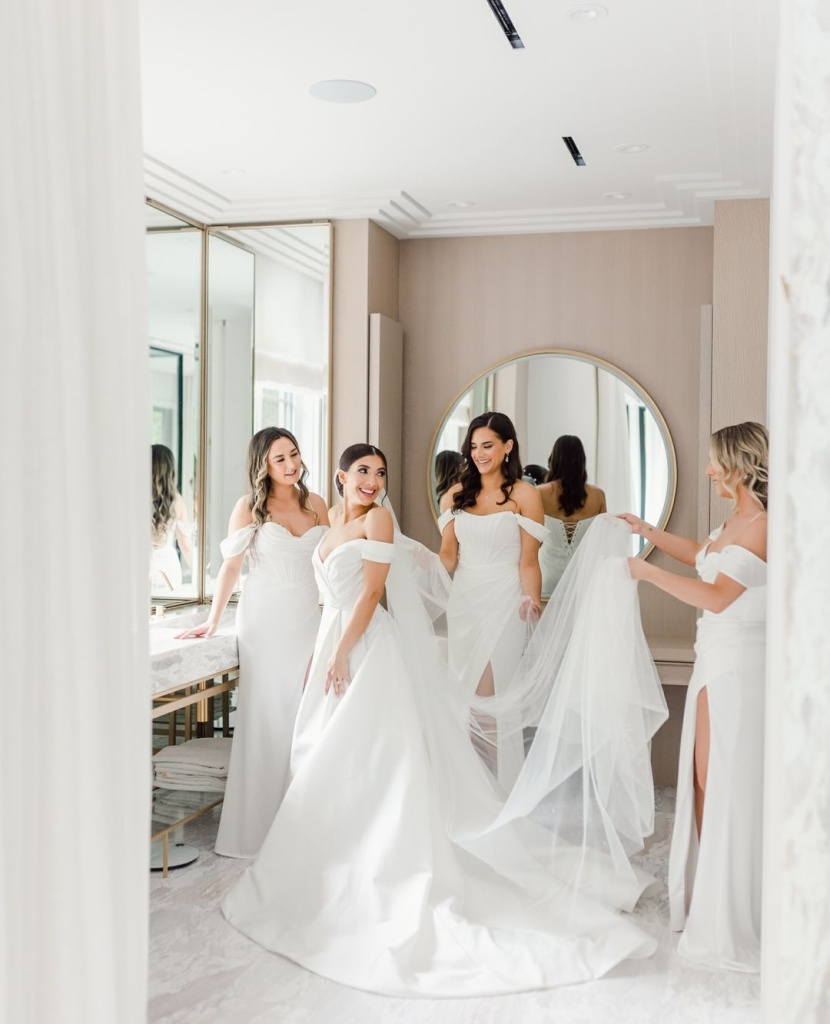 Yes, there certainly is! A bridesmaids emergency kit is the dynamic sidekick to your bridal kit. Just as you need a backup plan for any unexpected hiccups, your bridesmaids could also benefit from a little foresight. This kit could include similar items to the wedding day emergency kit for bride, like safety pins, band-aids, and painkillers, but also items specific to their roles, such as a copy of the day's schedule or a list of vendors' contact information.
This kit not only equips your bridesmaids to handle any mishaps that may occur on your big day but also helps them feel appreciated and prepared. After all, they're your hand-picked support team, and giving them the tools they need will help them be there for you every step of the way.
When To Start Packing Your Emergency Bridal Kit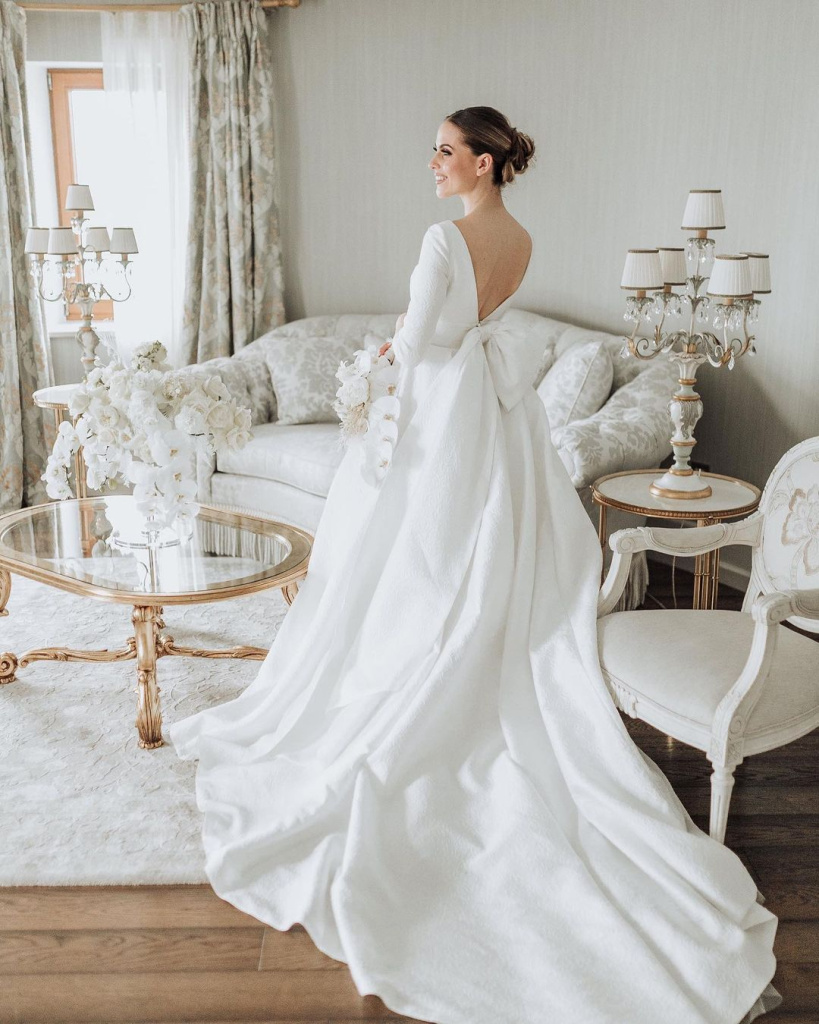 So, when should you start packing your bride-to-be kit? Just as you wouldn't cram all your holiday packing into the night before your flight, you shouldn't leave assembling your wedding day bridal emergency kit until the eleventh hour. The golden rule here is to start rounding up the items you'll need about a month ahead of your nuptials. This not only gives you ample time to ponder over what might come in handy but also allows you to buy anything you're missing and put everything together at a leisurely pace. Make it a memorable event - invite your bridesmaids over, uncork some champagne, play a rom-com with a wedding twist, and get packing!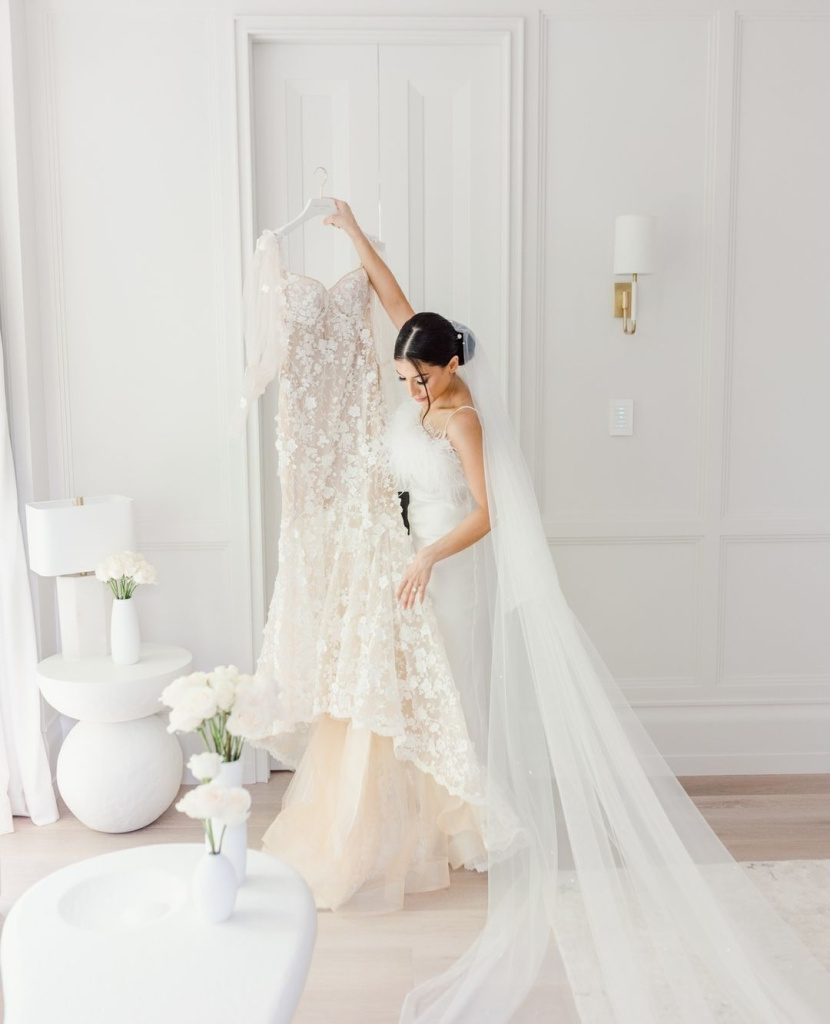 To wrap things up, your wedding day bride survival kit isn't just an ordinary emergency stash. It's a thoughtfully handpicked assortment of essentials geared towards giving you peace of mind and ensuring that your special day unfolds just as you've envisaged it. Always bear in mind, though important the wedding day survival kit for the bride might be, what truly matters is that you're tying the knot with your soulmate!