11-Year Anniversary Gift Ideas
Publication date:

07/08/2023

Updated:

08/03/2023
Hold the phone! An entire decade plus one year together? That's a cause for a serious celebration! You've adventured through the labyrinth of love, weathering the storms of life's hurdles and basking in the sunshine of happiness, side by side. As this monumental date rolls up, it's about time to launch a mission in search of the ideal 11-year anniversary gift ideas. So, let's traverse through the landscapes of devotion and loyalty, unearthing the magic of the quintessential 11th-anniversary gifts!
Traditional Gift Ideas for 11th Anniversary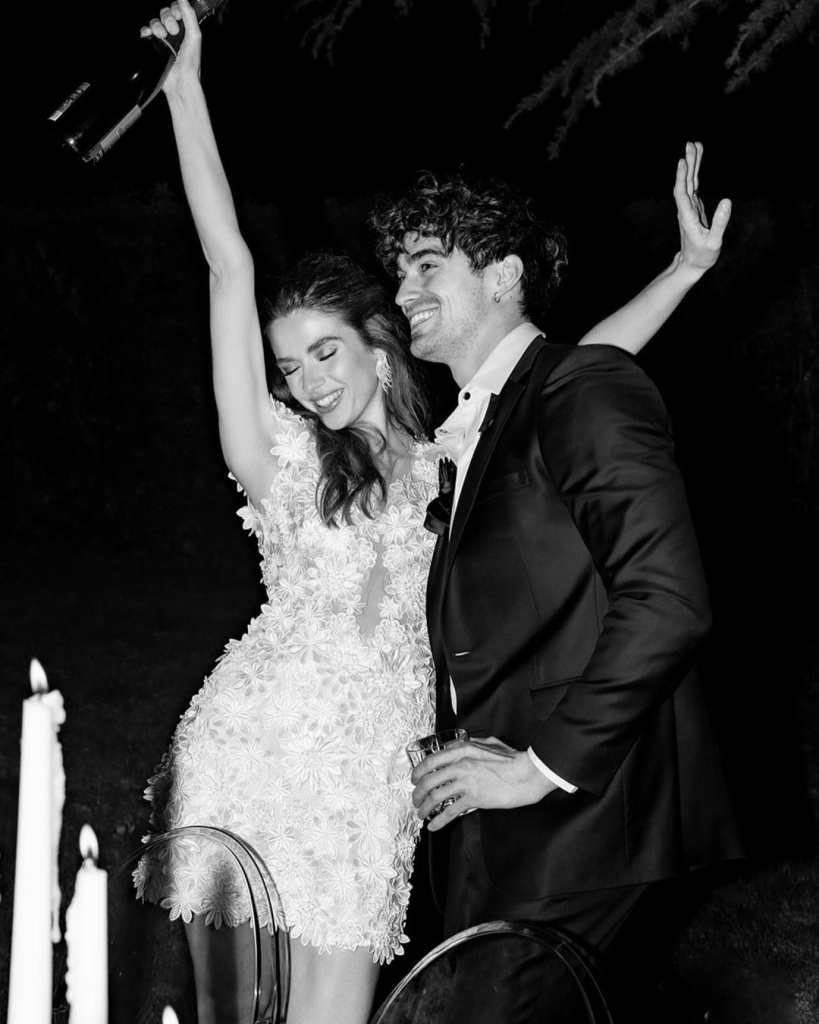 The allure of tradition has unique magic, binding us to our past and reminding us of the customs that have shaped our journeys. As you approach your 11-year anniversary, this time-honored wisdom can steer us towards significant presents imbued with enduring symbolism.
Best 11-year Anniversary Gift for Her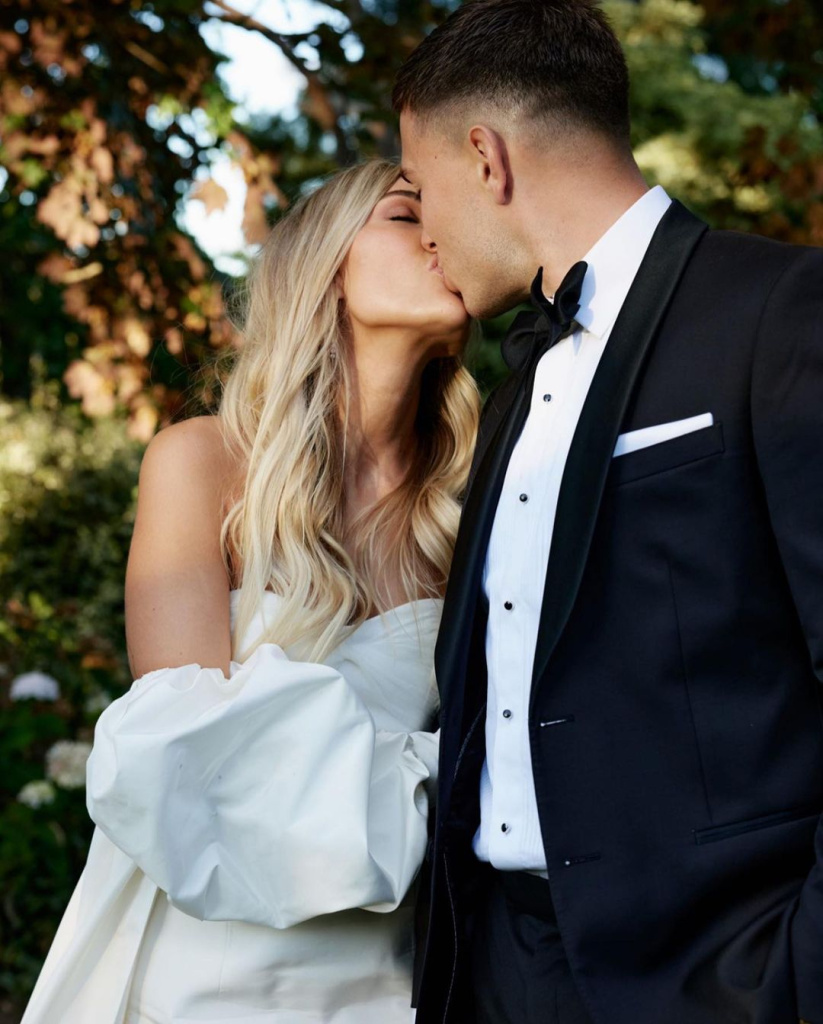 The charm of tradition is its enduring resonance. As you commemorate your 11th orbit around the sun of marital bliss, let's unearth a traditional gift that encapsulates your enduring affection for her. Here are some exceptional 11-year anniversary gift ideas for her, steeped in tradition and emotion.
Customized Steel Wall Decor: Opt for a distinctive design that embodies a meaningful quote or possibly the date of your matrimony. Each time she gazes upon this exquisite piece of art, it will stand as an ongoing testament of your unwavering devotion and the unique bond you both share.
Stainless Steel Kitchenware Collection: A superior stainless steel kitchenware collection with a shiny finish might be the flawless fusion of utility and symbolism. Every pot and pan would serve as a memento of the nutritious meals and heartfelt dialogues you've exchanged, enhancing your bond over the years.
Etched Steel Flower Holder: Select a stunning flower holder with clean lines and a glossy finish. Have it etched with a heartfelt message or date, transforming it from a mere vessel for blooms to a timeless memento that seizes your shared memories and flourishing love.
Steel Watch: A stylish stainless steel watch is not just a timepiece; it's a symbol of time — the past, present, and future that you share. Each tick reflects the beautiful moments you've cherished together and the exciting times that lie ahead.
Best 11-year Anniversary Gift for Him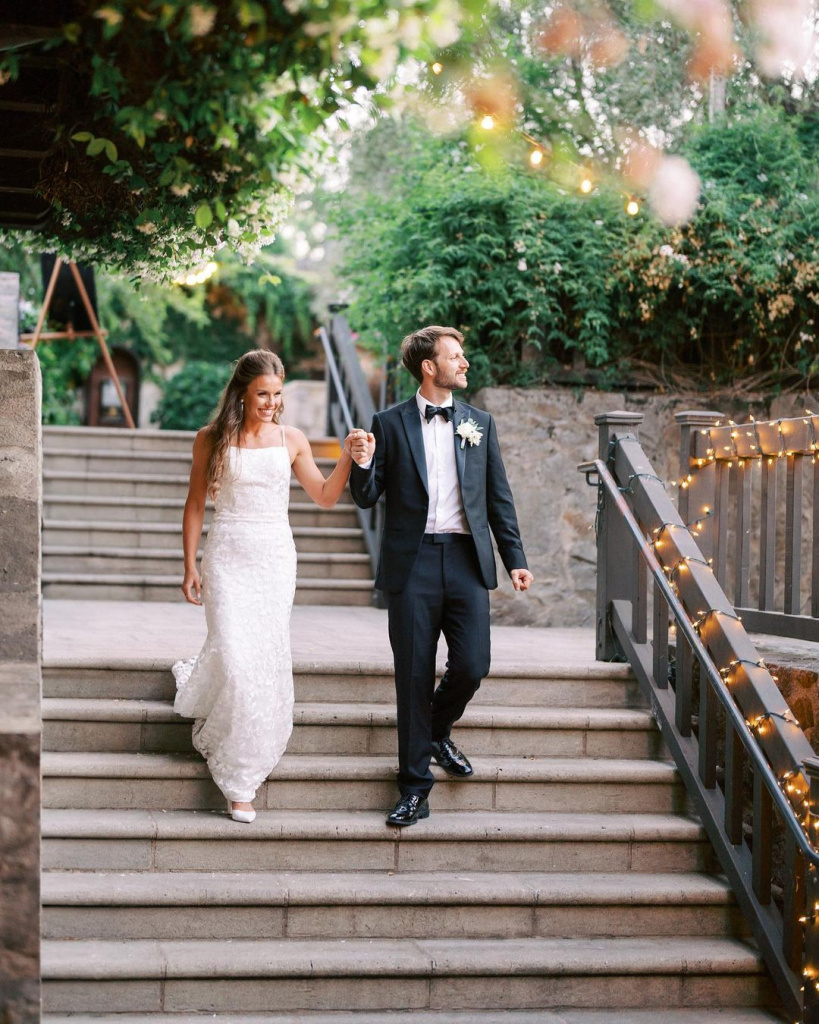 Finding a traditional gift for the man who has been your rock for 11 years can be a beautiful journey into the past. Let's discover some traditional gift ideas for the 11-year anniversary that resonate with the rich charm of yesteryears.
Personalized Steel BBQ Set: A top-notch BBQ set made of sturdy steel and personalized with his initials or a special message can serve as a memorable gift. It's a nod to the countless barbecues he's prepared, the laughter shared around the grill, and the joy of many more such occasions to come.
Steel Watch: A durable steel watch, combining style and functionality, is a wonderful gift. With every glance at the time, it will remind him of the wonderful years spent together and the many more moments yet to come.
Steel Cufflinks: Suave steel cufflinks can act as a subtle yet potent emblem of your unyielding bond. These stylish embellishments not only spruce up his formal ensemble but also represent the vigor, resilience, and classic elegance of your affection.
Custom Steel Flask: A sturdy steel flask etched with his initials or a heartfelt message transforms into more than just a vessel; it becomes a loyal companion on diverse escapades. Be it camping, trekking, or merely cherishing a tranquil evening at home, this flask will serve as a memento of your shared odyssey.
Steel Utility Set: A solid steel utility set mirrors the practical aspects of your life together — the house upgrades, the swift repairs, and the sense of achievement that accompanies them. Every tool is a tribute to the tasks undertaken as a team and the robustness of your union.
What is the Traditional 11-year Anniversary Gift for a Couple?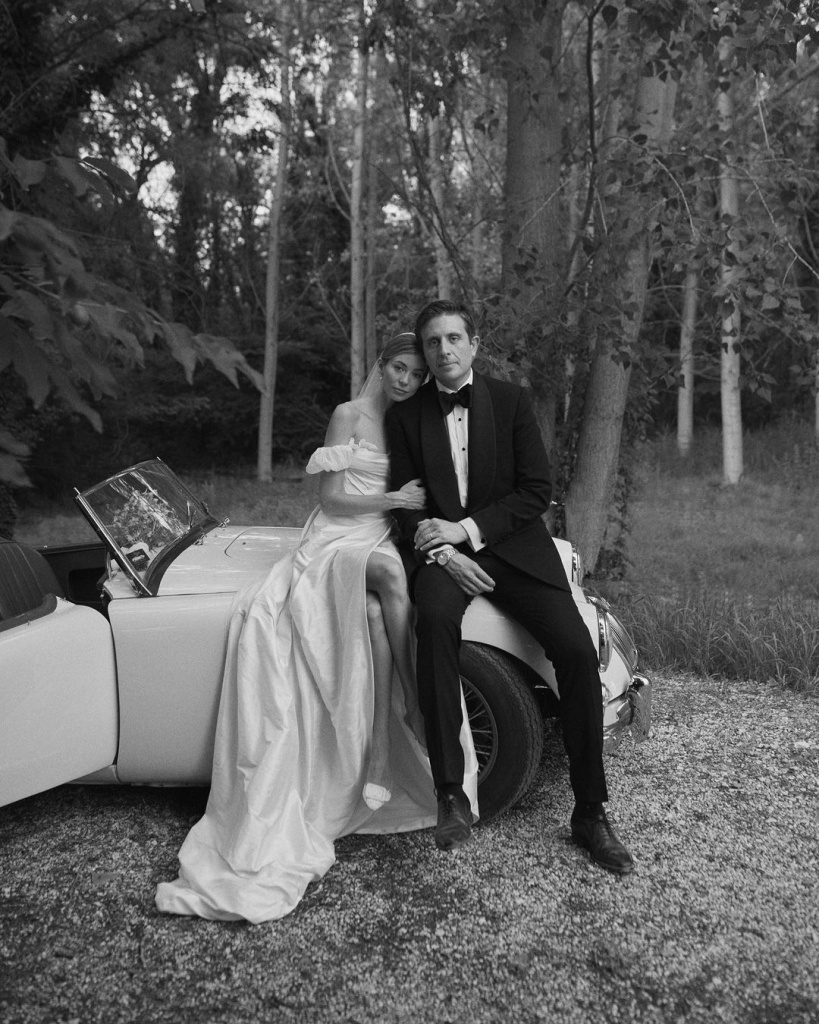 As the couple toasts to their 11th year of marital bliss, let's unearth a traditional gift that reflects their enduring affection. Delve into these alternatives for traditional steel anniversary gifts for a couple that will genuinely tug at their heartstrings.
Steel Wind Bells: Tuned to play a peaceful tune, these wind chimes can serve as a gentle reminder of the harmonious love that the couple shares. Every gentle breeze will bring forth a sweet melody, reminding them of all the joy and happiness they share in their life together.
Custom Steel Nameplate: A specially designed steel nameplate, personalized with their names or wedding date, is a strong symbol of their shared life. It stands for the home they've made and the endless love that keeps their family united.
Steel Photo Frame: A sleek, modern steel picture frame containing a particular family photo might evoke a flood of pleasant memories. It's more than simply a decoration; it's a miniature time machine that captures a moment of shared delight and love.
Custom Steel Garden Tools: For gardening couples, a set of strong steel tools personalized with their initials or a meaningful message could be a wonderful gift. Each item not only has a practical purpose in their gardening, but it also represents the love and passion they have for their family and garden.
Stainless Steel Coffee Maker: A high-quality stainless steel coffee maker not only helps them brew the perfect cup every morning but also stands as a symbol of the countless conversations shared over a hot cup of coffee. Every sip serves as a warm reminder of their strong, nurturing relationship.
Modern 11-year Anniversary Present Ideas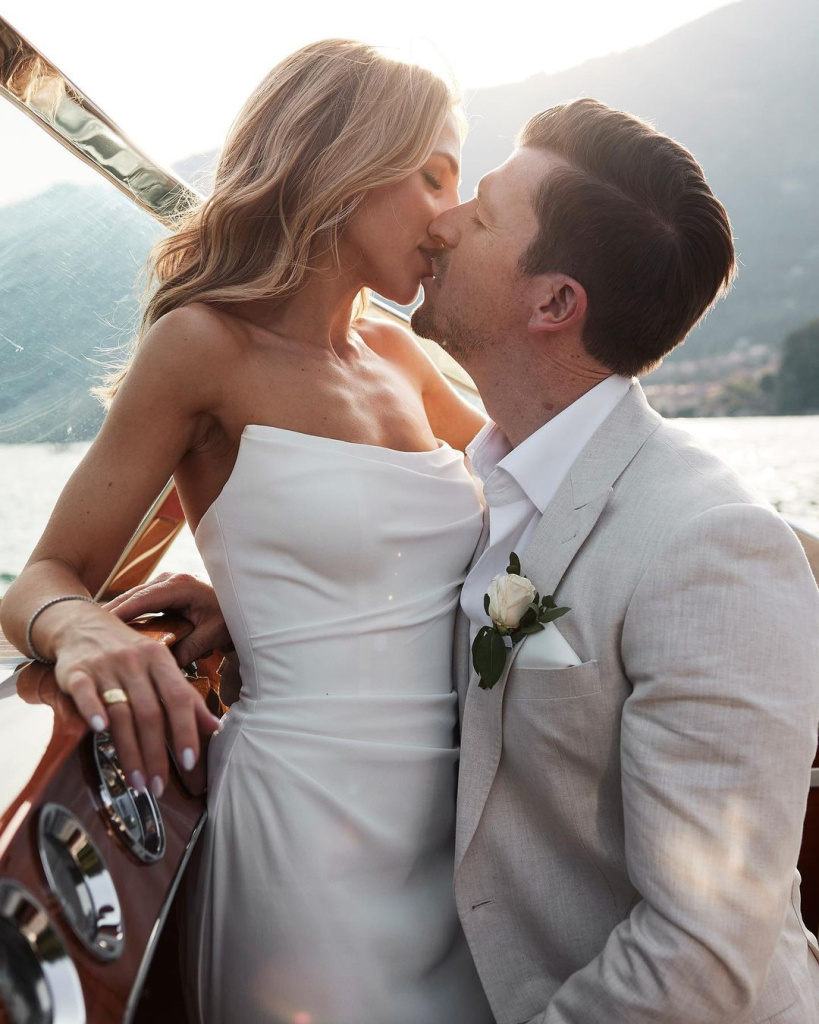 In the fast-paced world of today, modernity has a charm of its own. Celebrating your 11-year wedding anniversary with a modern gift mirrors the evolving nature of your love, reflecting the growth, adaptability, and contemporary spirit you both possess. Let's dive into a plethora of modern 11-year wedding anniversary present ideas that truly show the beauty of your journey.
11-year Anniversary Gift Ideas for Her
Eleven years of shared dreams, smiles, and loving memories - how do you encapsulate it all in a gift for the woman who means the world to you? Let's explore some best 11-year anniversary gifts for her that speak of love, appreciation, and deep admiration.
Leather Tote Bag: A high-end leather tote in her favorite color can be the perfect fashion-forward gift. It represents practicality and style, combining daily functionality with high-street fashion.
Custom Star Map: Take her back to that magical day when you both said "I do." A custom star map, framed and elegant, shows the celestial view on your wedding day, a moment frozen in the stardust of time.
Digital Art Portrait: Step into the realm of modern art by commissioning a digital portrait of her. This contemporary gift blends technology with creativity, resulting in an aesthetic piece of art that captures her essence.
Spa Day at Home Kit: Pampering and relaxation are at the heart of this gift. A luxuriously curated home spa kit, complete with scented candles, bath salts, and plush towels, can transform an ordinary day into an oasis of tranquility.
Silk Scarf: Silk, with its lustrous sheen and luxurious touch, symbolizes the comfort and elegance that your relationship has developed over eleven years.
Handmade Quilt: A cozy, hand-stitched quilt is a lovely emblem of the cozy life and home you two have created together.
Pottery: A stunning piece of pottery reflects the effort and artistry that goes into nurturing a relationship, making it a thoughtful anniversary present.
Scented Candles: Her favorite fragranced candles can set a calm and loving vibe, symbolizing the warmth and brightness she adds to your world.
Custom Recipe Book: Cooking and enjoying meals together forms a big part of any relationship. A custom recipe book can house all your favorite dishes, standing as a memento of the many meals and memories you've shared.
11-year Anniversary Gift Ideas for Him
Picking a gift for the man who's been your rock for 11 amazing years can be a bit tricky. You're looking for something that matches his style and also shows your unwavering affection. Here are some top-notch 11-year wedding anniversary gifts for your husband that strike the right chord.
Luxury Watch: A classic piece like a high-end watch is not just a gift; it's a tribute to your lasting love. Every tick of this chic timepiece will gently remind him of the beautiful moments you've enjoyed together.
Custom Leather Wallet: A sturdy leather wallet, complete with his initials finely embossed, strikes the perfect balance between sophistication and practicality. It's a personal and thoughtful gift that he'll use every day.
Smart Speaker: If he is into technology, a smart speaker could be an excellent gift. It's more than just a device; it's a toy that he'll enjoy using to listen to music or manage his smart home.
Leather Bound Notepad: If he's a writer at heart, a high-quality leather-bound notepad could be ideal. It's a private spot where he may write down his thoughts, dreams, and ideas.
Silk Necktie: A high-end silk necktie is an excellent present. It's a touch of elegance he can wear on a daily basis that will undoubtedly boost his style.
11-year Anniversary Gift Ideas for Each Other
Finding a perfect gift for a couple that has been together for 11 years can be quite a challenge. The gift must embody your love, celebrate your journey, and show that you care for one another. Explore these eleventh-wedding anniversary gift ideas for each other that will mirror your enduring love and commitment.
Personalized Cozy Blanket: Picture this. You're all snuggled up under a super soft blanket watching your favorite flick. You glance down, and there are your names, or maybe your wedding date, stitched into the fabric. Talk about a warm and fuzzy reminder of your love!
Matching Plush Robes: Comfy robes are always a hit, but when they're matching and personalized? That's a home run. They're not just a gift; they're like a little mini-vacation, an invitation to kick back, relax, and spend some quality time together.
Custom Art: Have you got a favorite picture of you two? What about turning it into a piece of art? It's a unique gift that will always remind you of a special time in your life.
Experience-Based Gifts: Gifts do not always have to be physical. A culinary class, wine tasting, or a ride in a hot air balloon can all be memorable gifts. These are shared experiences that will leave you with memories that will last a lifetime.
Handmade Pottery Vase: A stunning handmade vase could represent your unique and wonderful love story. It's a lovely reminder of the life you've built together.
Eleven-year Anniversary Gift Ideas: Jewelry Edition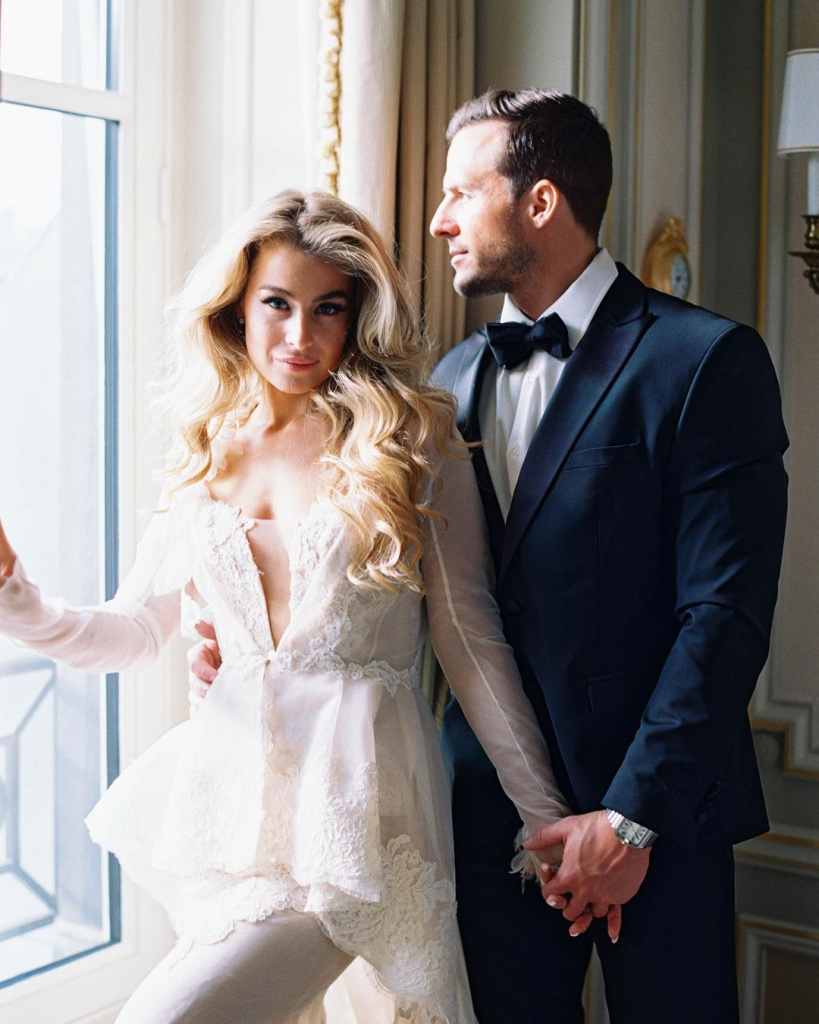 For centuries, jewelry has always been a popular gift. It's lovely, it lasts forever, and it's a timeless sign of love and dedication. What about a piece of jewelry that shines as brilliantly as your love on your 11th wedding anniversary? Here are some sparkling 11-year anniversary jewelry gift ideas that your special someone will adore.
11-year Anniversary Gift for Him
Men and jewelry may not appear to be the most apparent pairing, but when you dig deeper, you'll discover a world of brilliant options. Let's look at some amazing 11th-anniversary jewelry gifts for him that combine masculinity and romance.
Leather Bracelet: Masculine yet tender, a leather bracelet can be a powerful symbol of your love. An engraved message adds a personal touch to this piece, making it a fashionable accessory that holds a lot of emotional weight.
Pocket Watch: Echoing the charm of yesteryears, a vintage-style pocket watch is a unique blend of nostalgia and elegance. An engraved message inside adds a secret layer of intimacy to this timeless gift.
Signet Ring: Classic and stylish, a signet ring is a jewelry piece he'll treasure. The ring, inscribed with his initial or your special symbol, is a constant reminder of your enduring bond.
Tie Clip: A sterling silver tie clip is an accessory that subtly adds a touch of elegance to his attire. An engraved message on the backside turns it into a hidden love note he can wear.
Dog Tag Necklace: Edgy yet meaningful, a stainless steel dog tag necklace engraved with a special message can be both a fashion statement and a constant reminder of your love.
11-year Anniversary Gift for Wife
Eleven years of shared joy, passion, and companionship deserves a token of love that shines as brightly as she does in your life. To help you find that perfect piece, here are some captivating 11-year wedding anniversary jewelry gifts for her.
Charm Bracelet: A charm bracelet tells a story – each charm representing a milestone or a cherished memory in your relationship. Add a new charm to this anniversary, making it a growing testament to your journey together.
Custom Name Necklace: Imagine her beaming smile as she unwraps a sleek and elegant necklace, her name twinkling in delicate script against the warm gleam of silver or gold. It's not just a piece of jewelry, but a reflection of her unique identity.
Diamond Earrings: Diamonds are timeless and elegant – just like your love for her. A pair of delicate diamond earrings can add sparkle to her everyday life, reminding her of your enduring affection.
Pearl Necklace: Pearls symbolize wisdom and serenity. A beautiful pearl necklace is a testament to the wisdom and tranquility that has grown in your relationship over the years.
Infinity Ring: An infinity ring symbolizes eternal love. This ring, featuring the symbol of infinity, is a powerful representation of your everlasting love.
Personalized Locket: A locket holding a cherished picture or a small note is a heartwarming, personal gift. Every time she opens it, she'll be reminded of your special bond.
Luxury Eleventh Anniversary Gift Ideas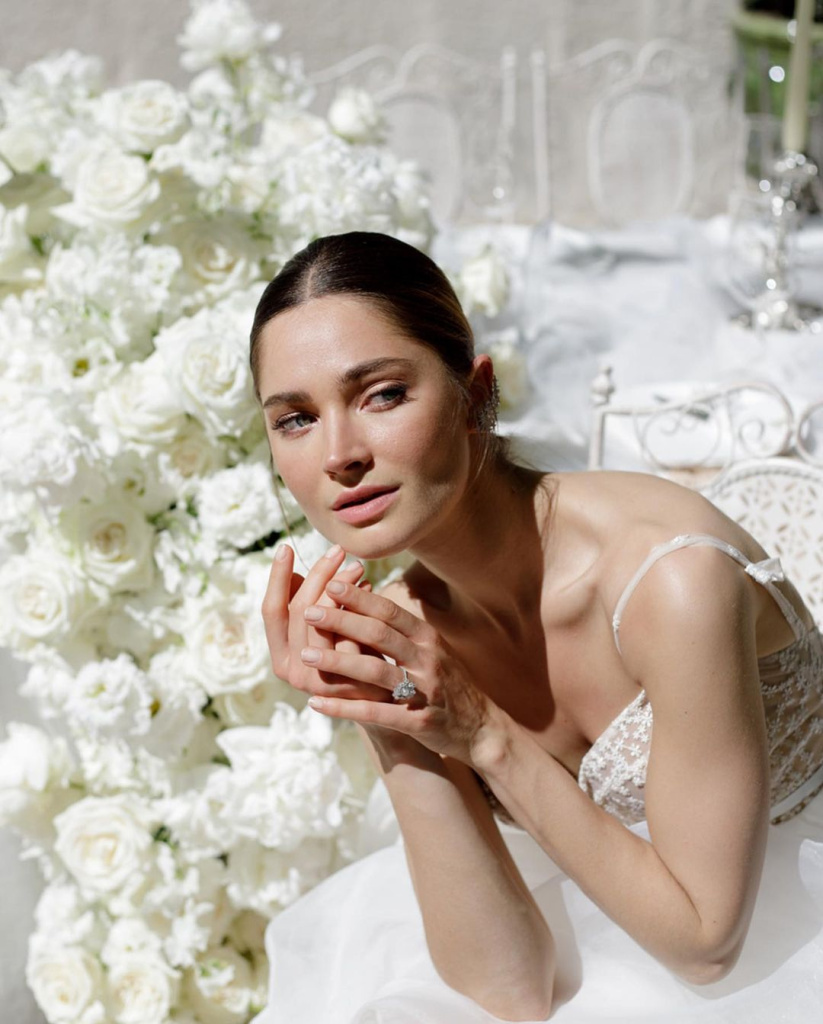 Eleven years of love, companionship, and shared dreams – isn't it a milestone worth celebrating with a touch of luxury? As the spark of your 11th anniversary illuminates the horizon, let's dive into some opulent gift ideas that exude both elegance and love.
11-year Wedding Anniversary Gift for Husband
For the man who's been at your side for 11 blissful years, only the finest will do. Dive into some luxury eleventh-year anniversary gift ideas for your husband that echo the richness of your shared journey.
Whiskey Decanter Set: A luxury whiskey decanter set, preferably crystal, can be a fabulous addition to his collection. It's not just about the whiskey; it's about the shared stories and laughter that accompany every pour.
High-End Headphones: A pair of high-end headphones can be a great gift if your husband is an audiophile. It's an upgrade to his listening experience and a nod to his passion for music.
Luxury Watch: A luxurious watch is a timeless accessory. It's not just about timekeeping; it's about the times you've spent together and the moments yet to come.
Designer Shoes: A pair of designer shoes is a stylish and practical gift. It's not just footwear; it's a step into the world of luxury and a way to elevate his personal style.
Luxury Car Rental: A day or weekend with a luxury car can be a thrilling experience, especially if he's a car enthusiast. It's not about the drive; it's about the journey and the experience.
Eleventh Year Anniversary Gift for Wife
Your wife, your confidante, your best friend – she deserves a gift as dazzling as the love you share. Explore these luxury 11th-anniversary gift ideas for your wife that are sure to make her eyes sparkle with delight.
Fancy Designer Purse: Picture this - a purse from her go-to designer. It's not just something to carry her things in. It's a little piece of luxury she can show off, something that really shows off her style and class.
Dreamy Spa Getaway: Now imagine a full-on spa getaway. We're talking more than just a massage and a facial here. This is about chilling out, freshening up, and bringing back that spark. It's all about feeling good and having a great time.
Jewelry Box: A high-end jewelry box is a luxurious and practical gift. It's not just a storage item; it's a beautiful piece of décor and a safe haven for her precious trinkets.
High-end Perfume: A bottle of luxury perfume is a personal and thoughtful gift. It's not just a fragrance; it's a signature, a representation of her essence.
Diamond Pendant: A diamond pendant is a sparkling celebration of your enduring love. It's not just a piece of jewelry; it's a beacon of your shared history, twinkling with precious memories.
Unique Steel Anniversary Gifts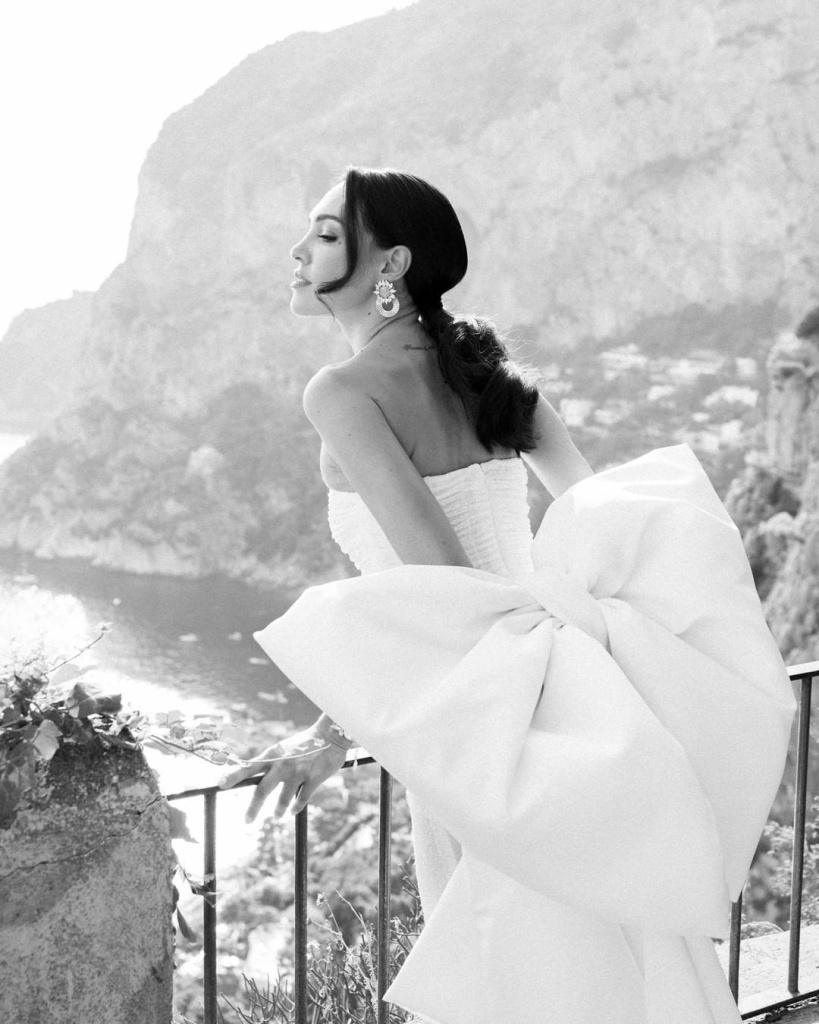 The 11th anniversary is traditionally known as the 'steel anniversary.' Steel symbolizes the strength and durability of your relationship. On this significant occasion, celebrate the ironclad bond you share with some unique steel gifts.
Eleven-Year Anniversary Gift Ideas for Him
Your 11-year connection is as tough as steel – sturdy, unbreakable, and long-lasting. To honor this, here are some special 11-year anniversary gift ideas for him, each representing the strong and unyielding nature of your love.
Personalized Steel Guitar Pick: For your music man, how about a custom steel guitar pick? It's a small gesture, but one that can strum the right note in his heart, reflecting his love for tunes and the rhythm you both share in life.
Custom Steel Wallet Card: How about a wallet card, made from stainless steel and etched with a heartfelt message? It's a constant reminder of your love that he can keep close, always. It's not just a card, it's your love letter in steel.
Handy Steel Money Clip: A stylish and useful steel money clip can make a great gift. It's not just about holding his cash together, but a symbol of the tight bond you two share, along with its practical implications in your day-to-day life.
Personalized Steel Bottle Opener: A steel bottle opener, perhaps marked with his initials or a meaningful date, makes for a unique gift. Each time he pops open a bottle, it'll trigger memories of your shared joyous moments.
Compact Steel Pocket Knife: A small steel pocket knife can serve as a practical and emblematic gift. More than just a utility tool, it's a reminder of the hurdles you've tackled together and the strength you've built over the years.
11th Anniversary Gift Ideas for Her
Discovering a gift that mirrors her strength and elegance can be tricky, but steel gifts are an excellent answer. Let's dig into some standout 11-year anniversary gift ideas for her, beautifully embodying the tenacity and grace of your relationship.
Personalized Steel Bookmark: For the book lover, a personalized steel bookmark can serve as a delightful surprise. Every time she turns a page, she'll be reminded of the unfolding story of your life together.
Steel Wine Rack: How about a stylish steel wine rack? It's not just for storing bottles, but also a symbol of all the future celebrations and cheers to your love.
Personalized Steel Tea Strainer: If she's a tea enthusiast, a personalized steel tea strainer could make her tea times even more special. It's not just a tea accessory, but a way to infuse your love into every cup she enjoys.
Artistic Steel Statue: A beautifully made steel statue could be a remarkable and thoughtful gift. It's not just a piece of home decor, but a physical representation of your lasting love and shared journey.
Custom Steel Necklace: What about a custom-made steel necklace, maybe shaped like her favorite animal or object? Each time she puts it on, she'll feel your love, creating a bond as durable and lasting as the steel it's made from.