24 Best Beach Venues For Weddings in California
There are countless sites and gorgeous scenery in California. From bustling metropolises to quaint small towns, beautiful forests, and majestic mountains. But, above all, California is recognized for its beautiful golden beaches. The number of beach wedding locations available is incredible, but how do you choose the ideal one? Let's talk about the top California wedding locations now!
P.S. Keep in mind that while planning a wedding with out-of-town guests, you must include their lodging. In this instance, perhaps the best idea is to hold the party in a hotel that allows you to recover afterward.
Pismo Beach Golf Course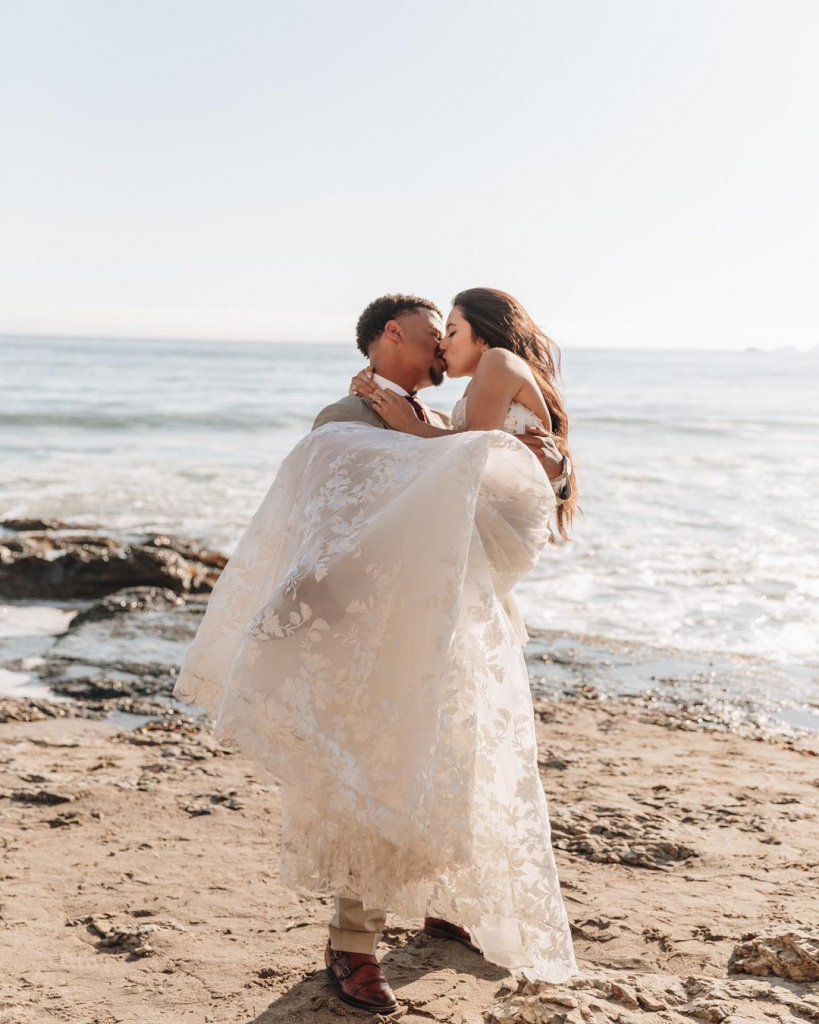 So let's begin with this wonderful Grover Beach country club. This place has no cons! There are amazing beach views, good service, and ideal outside areas for open-air events. The busiest season is from April to September, so if you're planning a wedding during that time frame, book the venue ahead of time. Even enormous celebrations can be held outdoors! The location has a heated tent with nice illumination.
L'Auberge Del Mar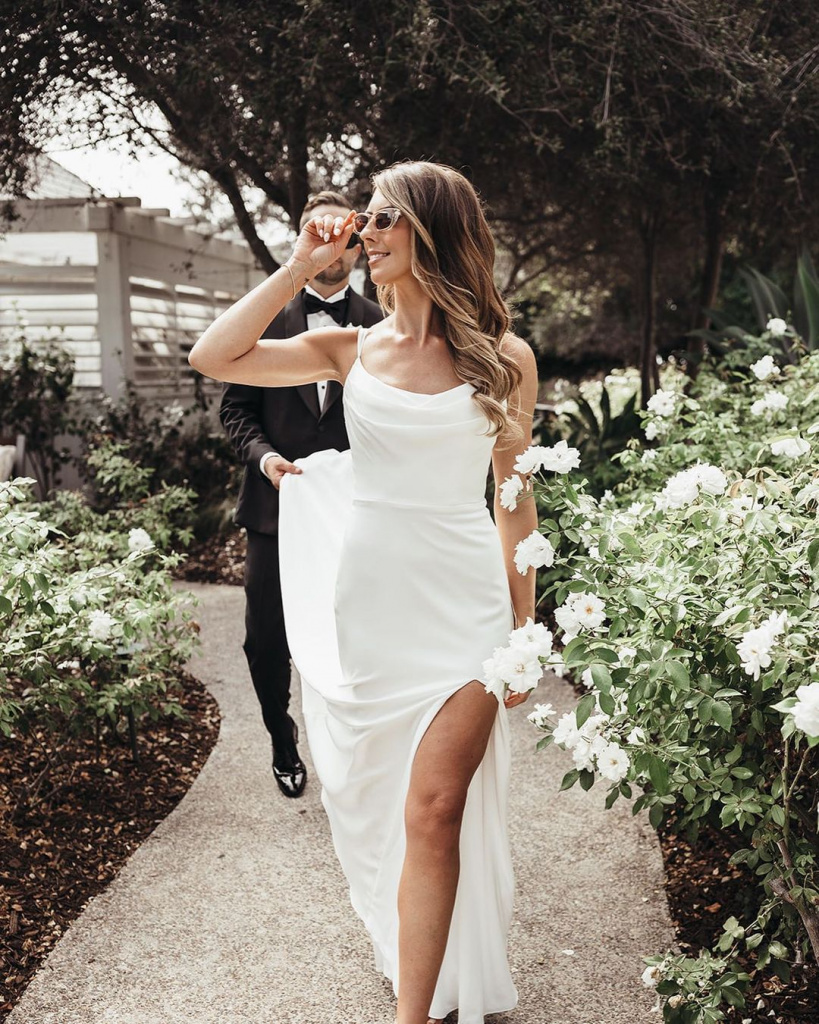 One of its main benefits is that it can host both small and large parties. Seagrove Park and Pacific Terrace are perfect locations for a lavish reception for 200 of your closest friends. You can even hold the entire wedding outside while taking in the ocean views. If you don't want to host a large gathering, the Ocean Terrace can seat up to 20 people.
Catamaran Resort Hotel and Spa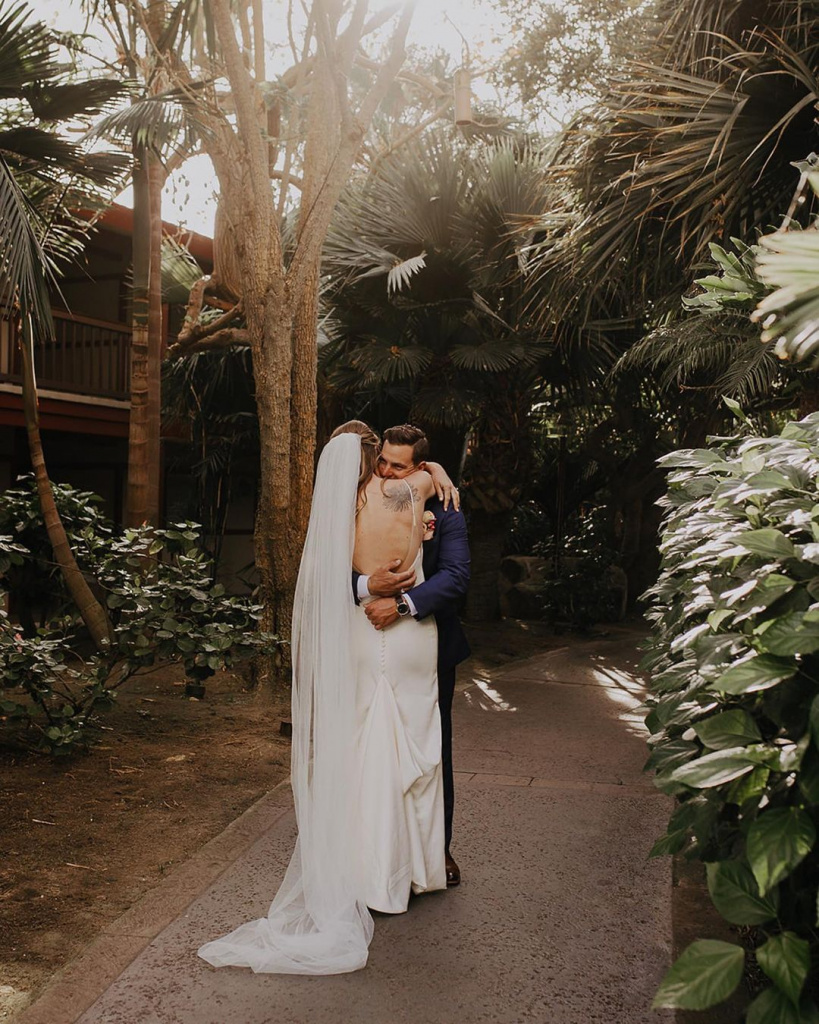 The hotel is located on the banks of Mission Bay, providing a tranquil oasis away from the noise of the city while staying only a few steps from the white sand beaches. This opulent establishment has a laid-back tropical vibe. Beautiful gardens, ponds, and serpentine walks will provide a stunning setting for your wedding pictures. The Aviary Ballroom offers views of Mission Bay and then you can go dance the night away in the Polynesian Kon Tiki Ballroom.
Alila Marea Beach Resort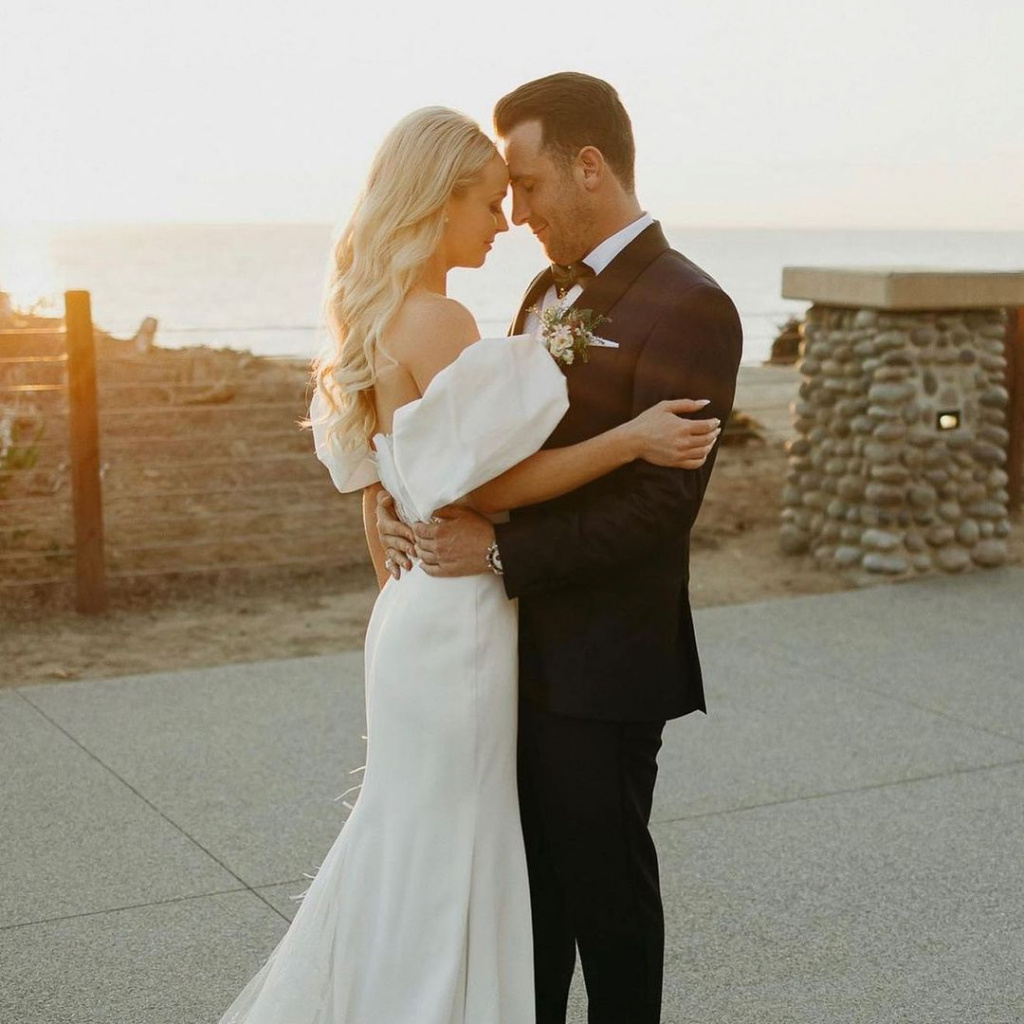 The Alila Marea Beach Resort in sunny Encinitas adds to the list of the greatest luxury wedding venues in California. Your event will undoubtedly be enhanced by the great facilities and amenities. The coast's vistas will serve as a background for some of the greatest images, while the tranquil lagoons and enchanting woodlands will allow you to escape the boisterous celebration and get closer to nature. With a few different site options, the guest capacity is around 200 persons. Our personal favorite is the ballroom. It oozes opulence and luxury.
Elk Cove Inn & Spa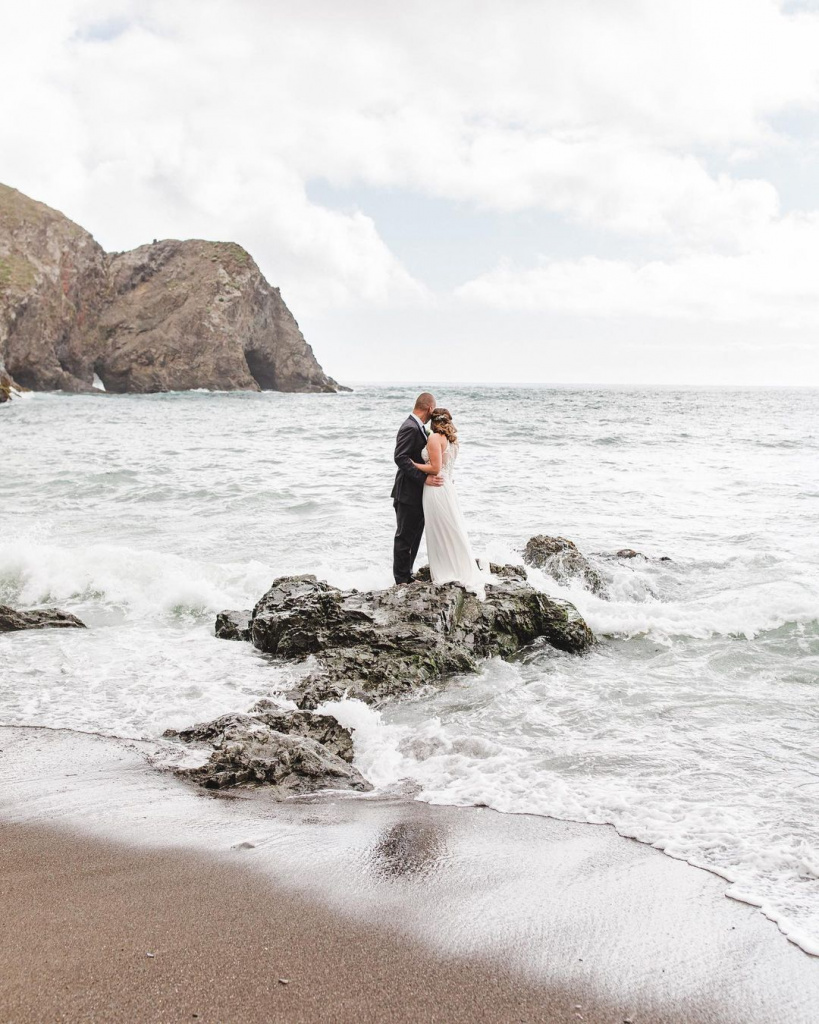 Mendocino is an artists' colony on California's coast that overlooks the Pacific Ocean. By the way, this is the only historical site on the California coast. The Elk Cove Inn & Spa, with its excellent suites facing the coast, is one of the best places in the area to organize a wedding. The ceremony can be held on the beach, followed by a reception at the resort. The shooting can take place at Mendocino Headlands State Park or one of the numerous secret beaches in the area.
Casa Romantica Cultural Center and Gardens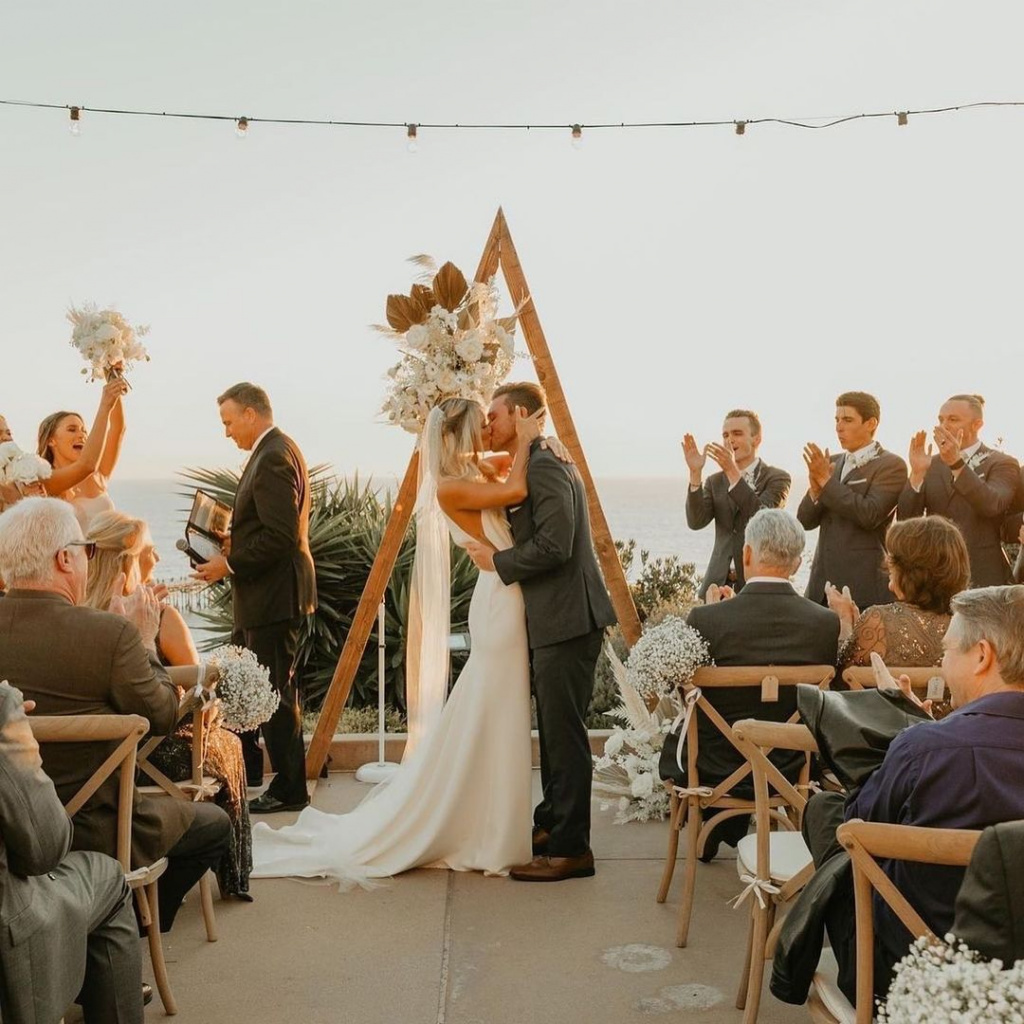 The venue, which is located in San Clemente, is literally translated as "house of romance" in Spanish. We realize the name appears attractive, and believe us when we tell it is. Ole Hanson, the founder of San Clemente, used to live here. The location is now suitable for weddings and other special events. Most of the couples choose Ocean Terrace, which has panoramas of the San Clemente Pier and Catalina Island.
Duke's Malibu
The site is great for couples seeking a tranquil beach setting for their wedding. The Ocean Room can accommodate up to 250 guests for both the ceremony and the reception. When you select this location, you will have a magnificent balcony perfect for bridal photos, Hawaiian koa wood items, amazing service, and delicious meals. Duke's Malibu also features a separate suite for romantic getaways.
Cass House Cayucos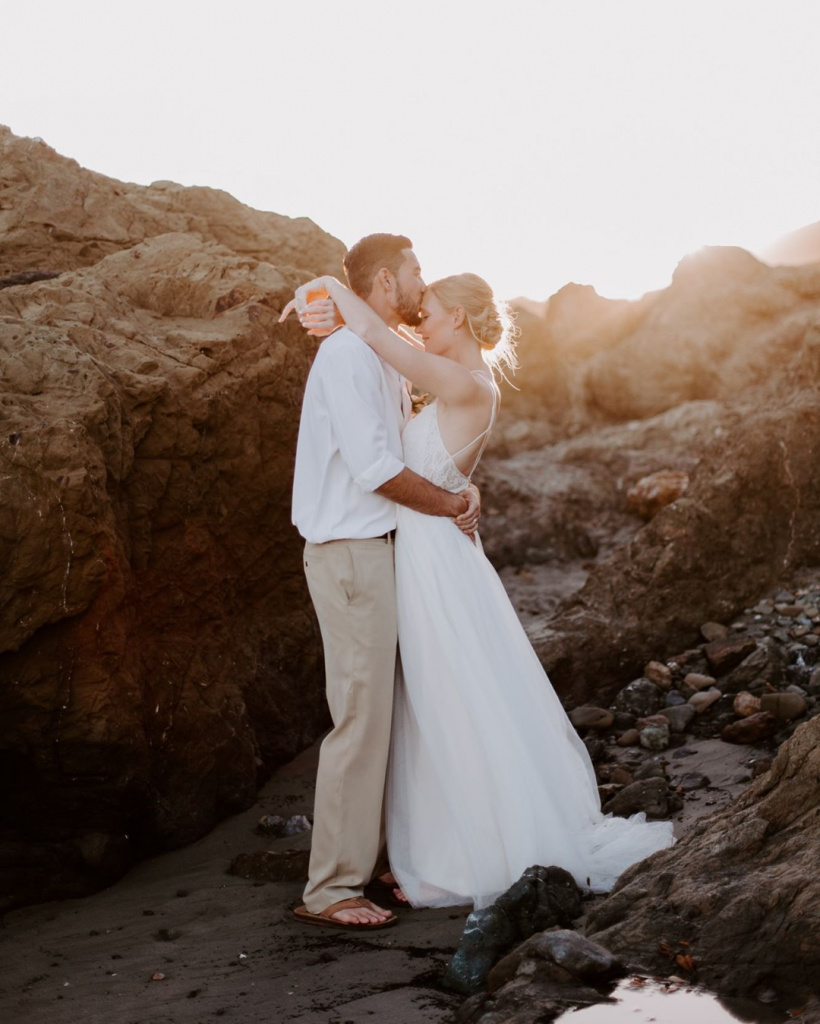 The best small wedding venue in California, by far. This lovely English-styled venue is ideal for exchanging vows in a small circle of friends and family. Well-kept lawns are perfect for wedding photographs. There are great views of the ocean and mountains from here as well. Your special day will be enhanced by a vintage setting and vibes. The venue also has a number of lovely luxury suites for you and your guests to prepare for the day.
Shutters on the Beach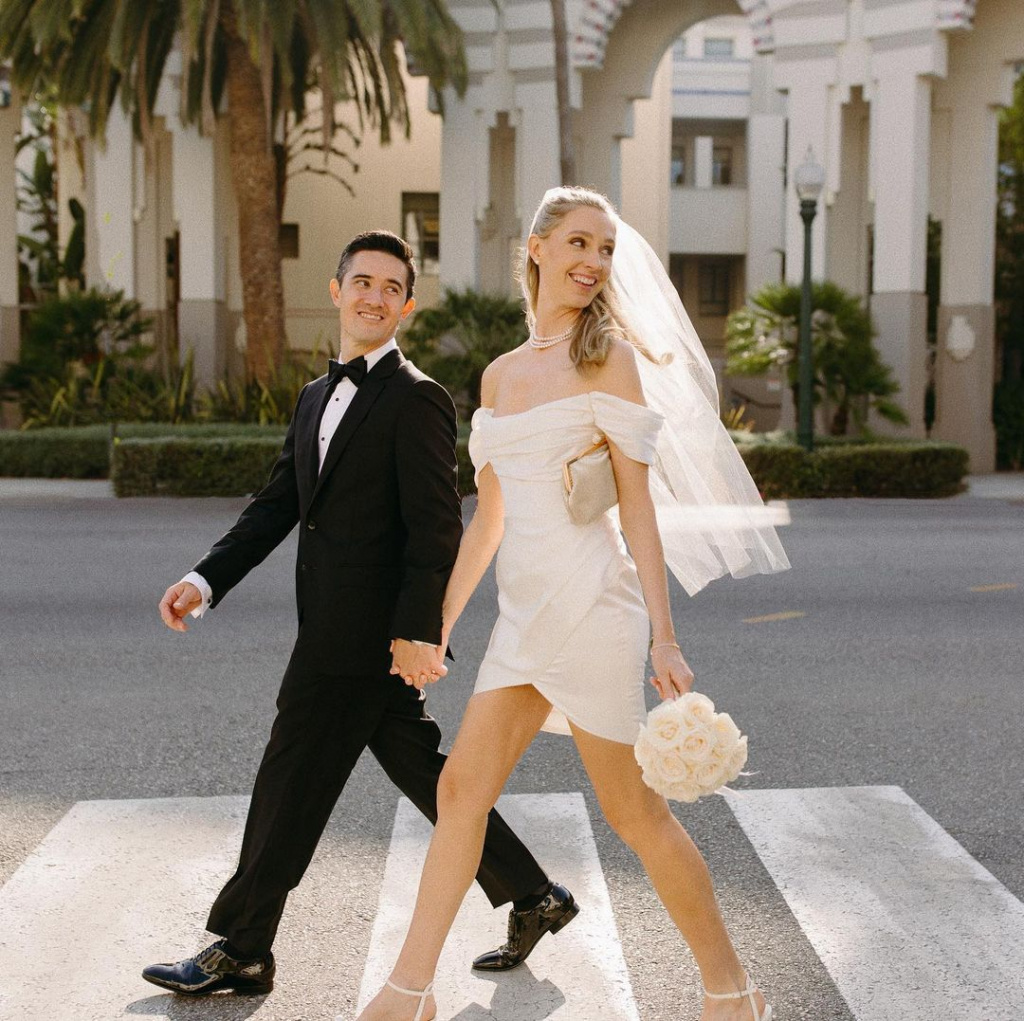 This location's historic elegance is well-known. The facility provides a variety of exclusive services. It is located in the heart of Santa Monica, with direct beach access. One of its best aspects is its classic architecture, which is reminiscent of the 1920s and 1930s West Coast architecture. Following the wedding ceremony, visitors can enjoy the world-famous Santa Monica Pier and its classic amusement park.
Malibu Beach Inn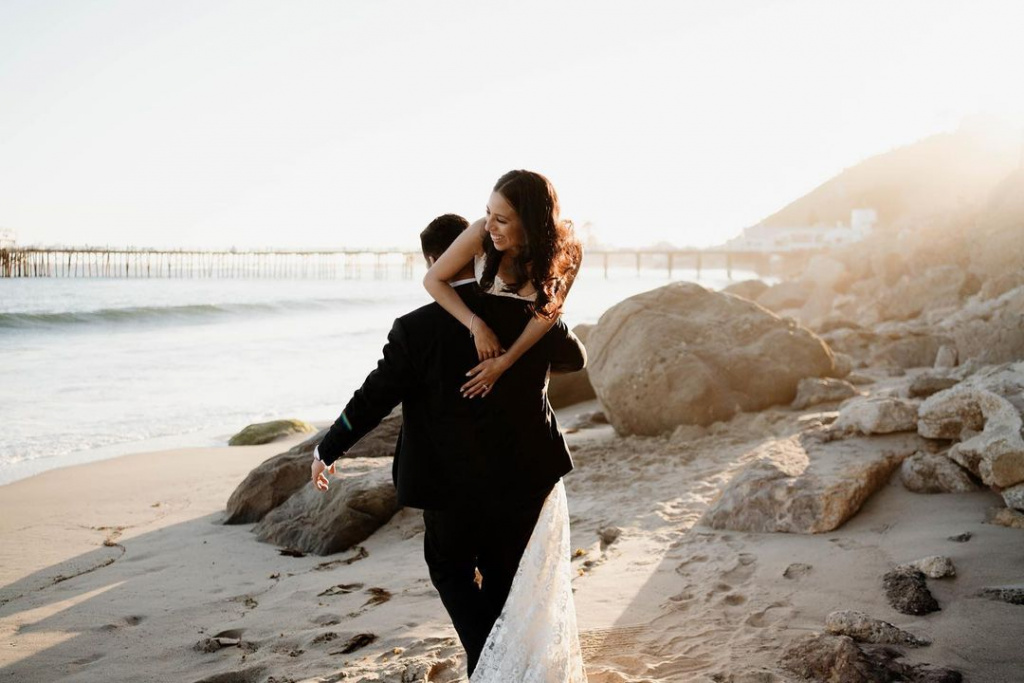 The Malibu Beach Inn is located on Pacific Coast Highway, just north of Santa Monica. Your private ceremony might be held on a remote beach. This location is ideal for those looking for romance. The sounds of the waves will soothe you to sleep every night. All of the luxury rooms have stunning views of the ocean through panoramic windows, as well as incredible conveniences, allowing your guests from afar to dwell in comfort.
Surf & Sand Resort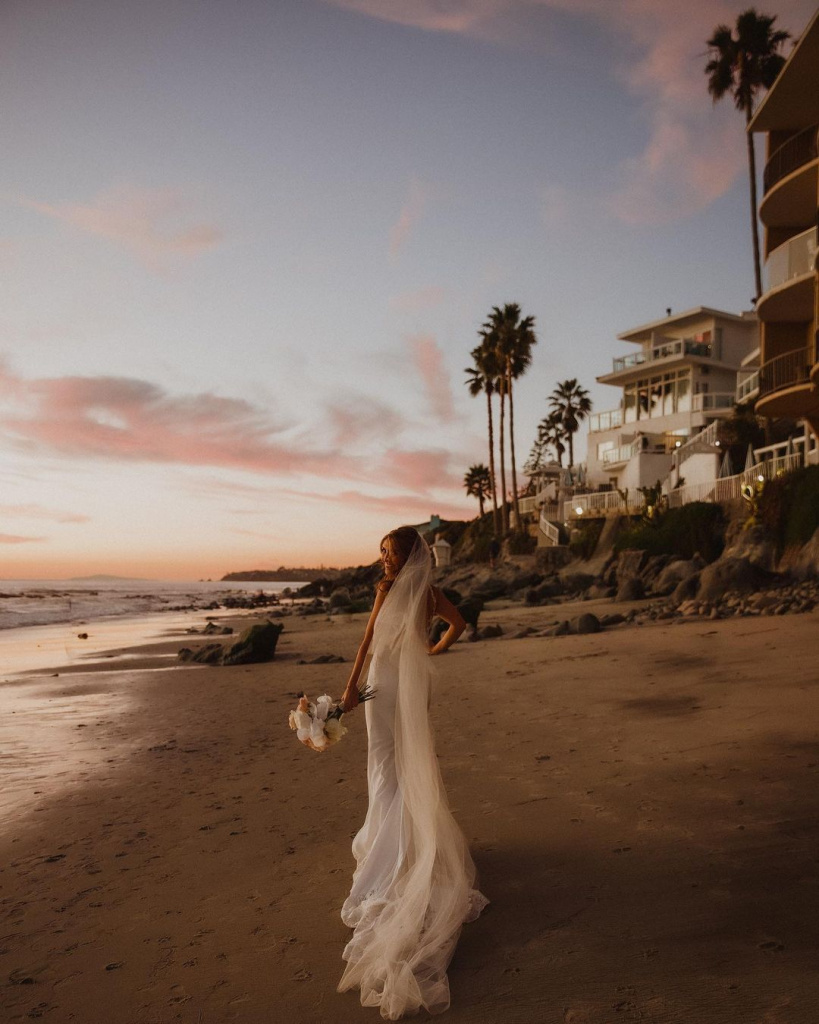 A beachfront getaway in Orange County that will capture your heart right away. As the sun sets behind you, imagine exchanging your vows with your feet in the sand and your closest relatives and friends shedding happy tears. The facility also features two outdoor terraces with views of the sea, as well as the Pelican Ballroom, which is suitable for hosting receptions. The maximum number of guests, however, is 50.
Newport Dunes Waterfront Resort & Maria
Lovely setting for your celebration. This opulent beachfront hotel has a few event venues. Isn't it true that every bride wishes for a beach wedding? Or how about a picnic in a gorgeous flower-filled area? You could even have your wedding on a beautiful palm tree patio. Regardless of the backdrop, the wedding will be spectacular.
Oceano Hotel and Spa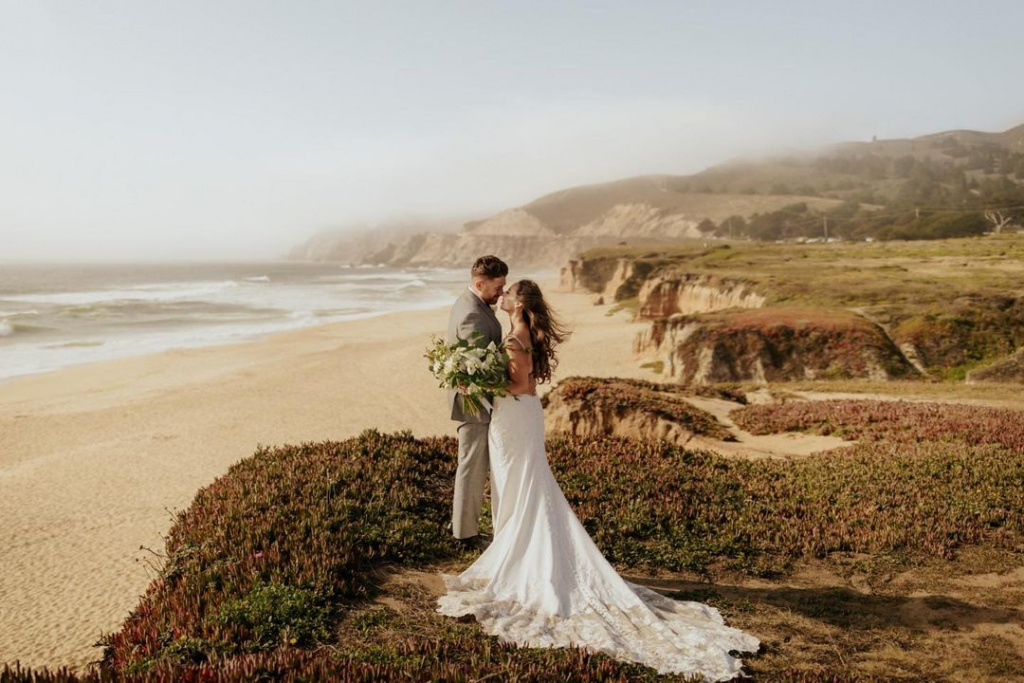 A hotel is worthy of your attention and consideration. This stunning location overlooking Half Moon Bay is within a 30-minute drive from San Francisco. The experienced team will walk you through the full planning phase. The garden with its attractive white fence, the Gate House with its rural ambiance, the Grand Ballroom, the spectacular Atrium, and more intimate rooms like the Montara and Mirada Rooms are available for your special occasion. They are all outstanding!
Hotel del Coronado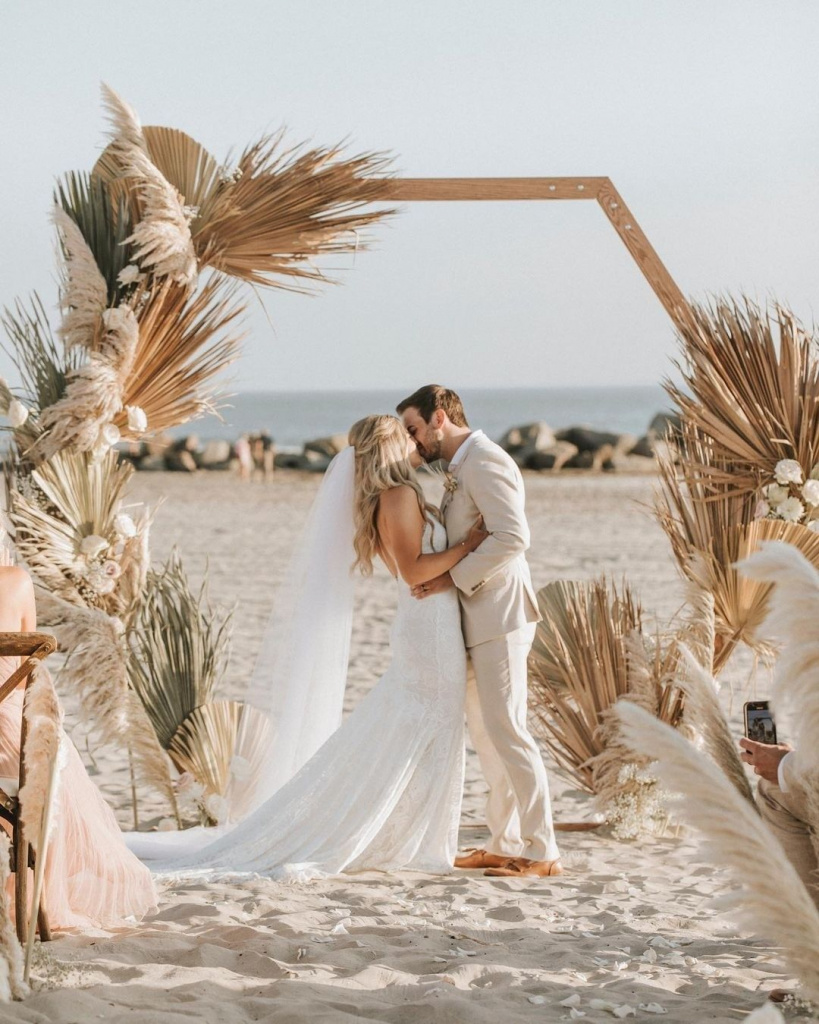 The iconic Hotel del Coronado spans 28 coastline acres. This 1888 National Historic Site has brought a significant number of celebrities, VIP attendees, and newlyweds from throughout the US. You may recall this resort from the movie "Some Like It Hot". The place is certainly one of the best beach wedding venues in California due to its majesty.
Hilton Santa Barbara Beachfront Resort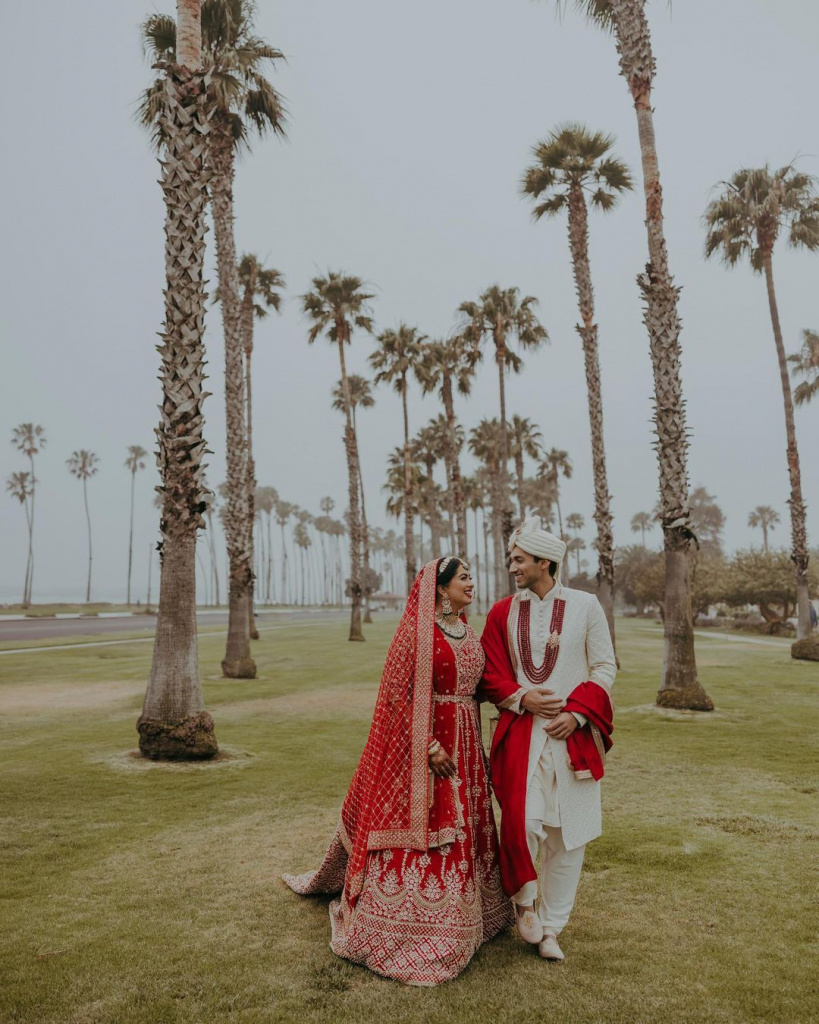 The venue is really lovely, and it can accommodate large events. You can tie the knot on the seashore, with the endless ocean as a picturesque location for your photos. There are also nine fantastic event spaces available. Plaza De Sol, the largest outdoor plaza in California, can hold up to 700 people. Dancing in the fresh air to the sound of the beach and your favorite music is an awesome experience.
Hyatt Regency Huntington Beach Resort & Spa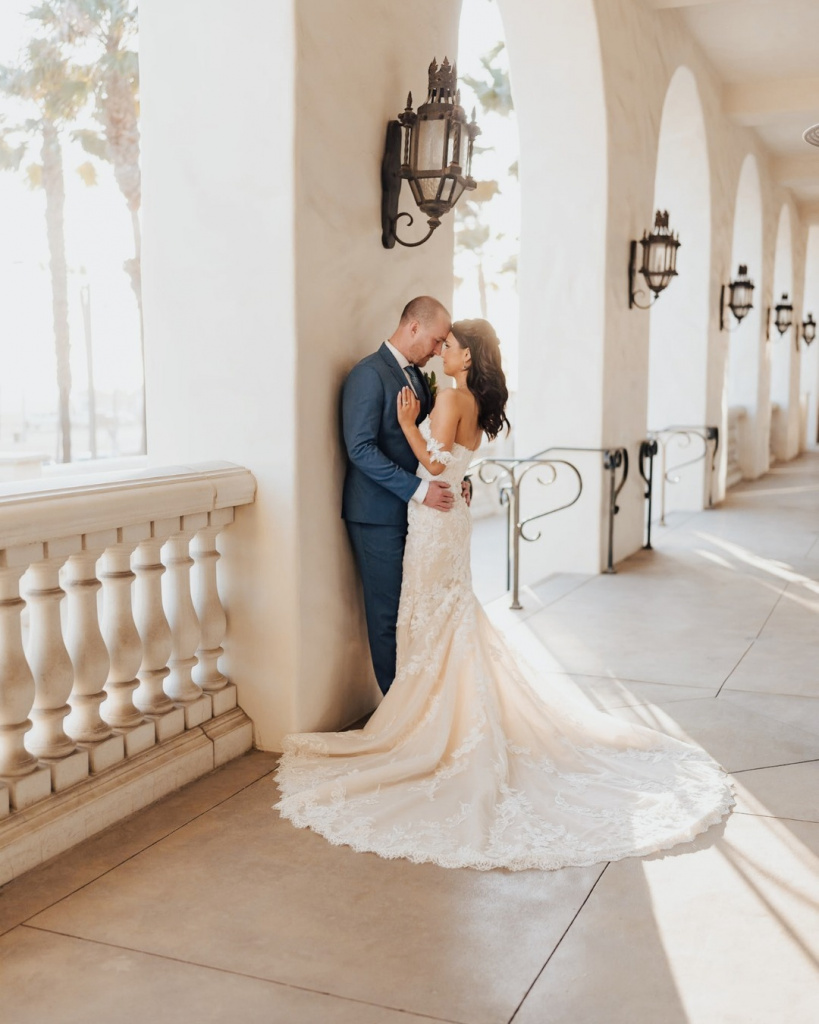 At the resort, newlyweds may enjoy breathtaking, beautiful beaches, ensuring not just the best relaxing city break, but also an unforgettable wedding experience. The architecture inspired by Spain's splendor, along with a plethora of services, creates the ideal backdrop for a celebration. Outstanding service will only leave positive impressions. Spend your first wedding night in a seaside accommodation with its own balcony where you can enjoy the sea wind and beautiful ocean views.
The Ritz-Carlton, Laguna Niguel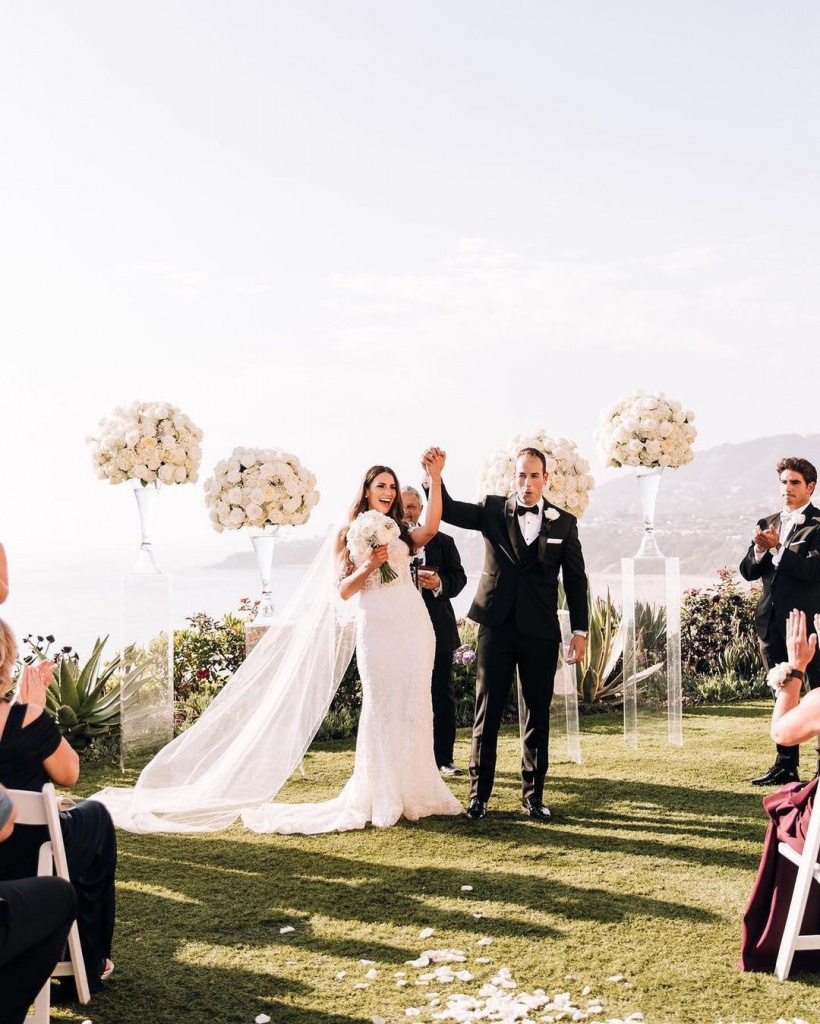 The venue runs 7 miles along Dana Point's gorgeous coastline, perched atop a cliff with stunning views of the Pacific Ocean. It is well-known for offering exceptional service and excellent facilities in beautiful surroundings. During the summer, your visitors will have access to a secluded beach with a variety of activities. One of the nicest wedding venues on the entire California coast.
Montage Laguna Beach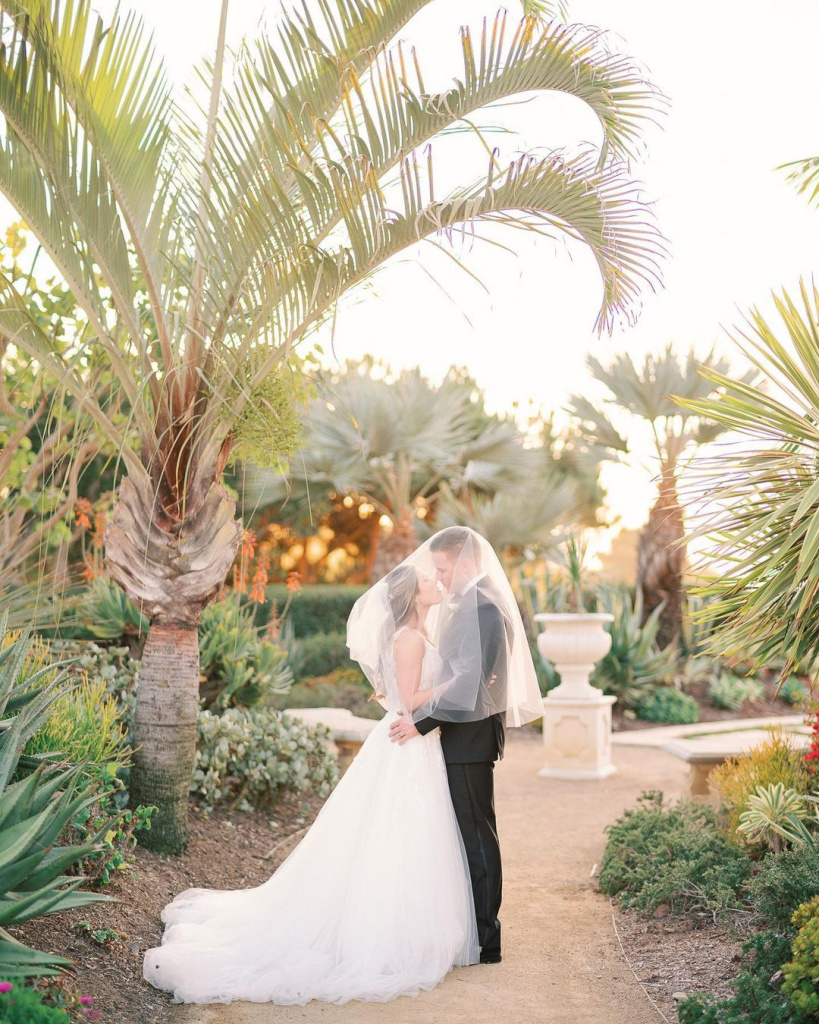 It is situated on thirty hectares on the southern end of Laguna Beach. The spectacular site offers 5-star services and breathtaking ocean views, so it has everything you'll need for a memorable wedding. Laguna coasts are ideal for a romantic photoshoot mixed with a leisurely walk.
Monterey Beach House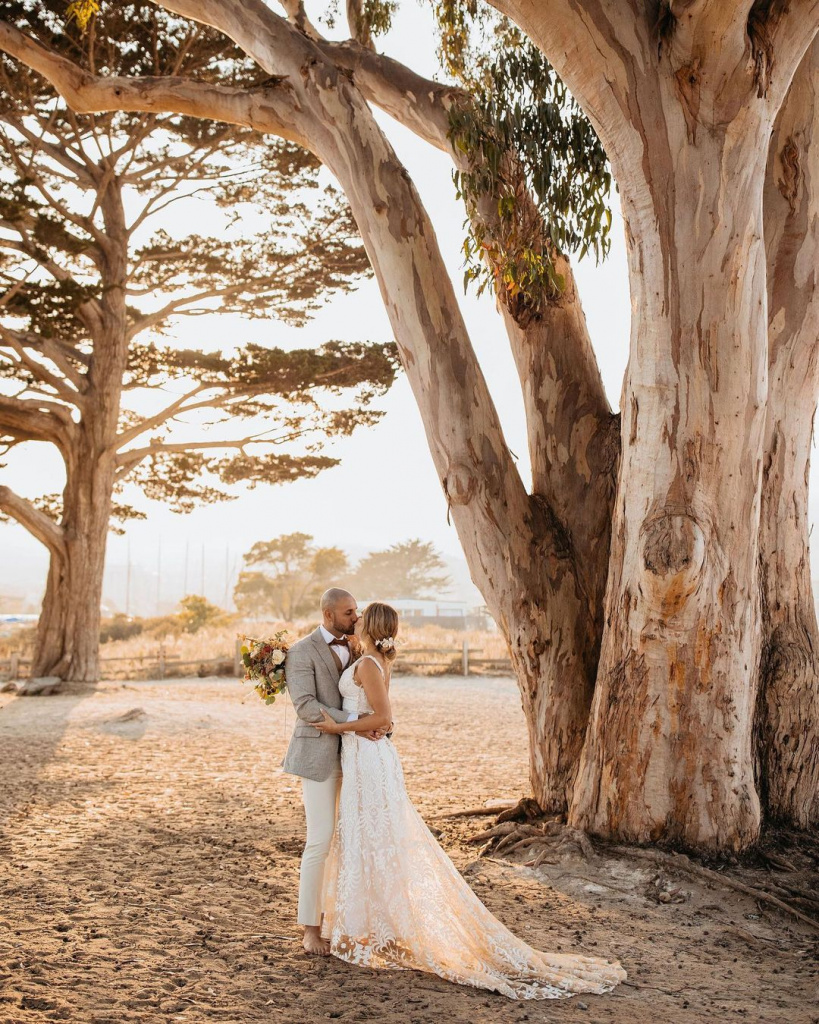 To start, the venue offers all-inclusive deals, so you won't have to worry about anything. The ceremony will be held on the beachside, with your toes in the sand, and will be followed by a party in the reception area of the beautiful beach club. Because the venue can seat up to 300 people simultaneously, it is a fantastic alternative for huge luxurious weddings. The views of the mountains, ocean and city lights will not disappoint.
Terranea Resort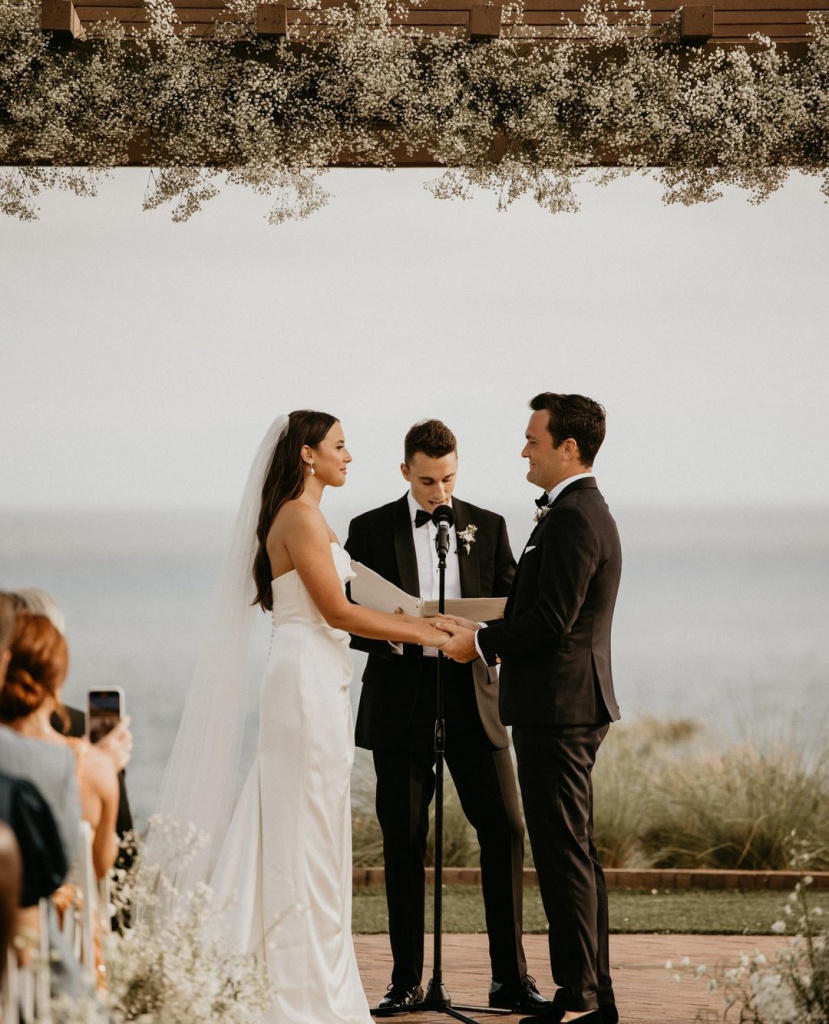 The place is one of the few mega-resorts in Southern California, offering everything from coastal guest rooms to poolside villas. Your guests' children will appreciate the hotel's pools, one of which has a giant water slide. You will receive excellent services in addition to stunning views. What more could you possibly want for your wedding?
San Diego Mission Bay Resort and Spa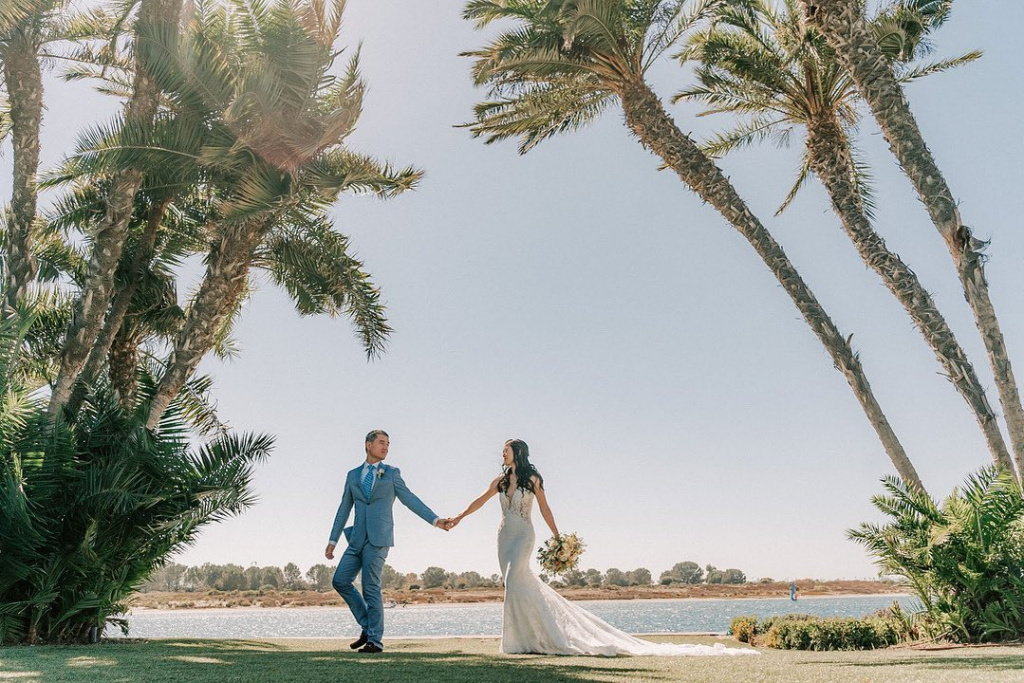 It's more than simply another posh coastal club. The venue has everything you could possibly need for the perfect wedding. White Mission Bay's sand beaches, bordered by gorgeous greenery and a tropical vibe, will supply you with a calm hideaway. Every couple will find something to their liking here. Fabulous hotels to suit every budget, breathtakingly stunning sites, and nice staff will all come together to make your dream become a reality. 
La Valencia Hotel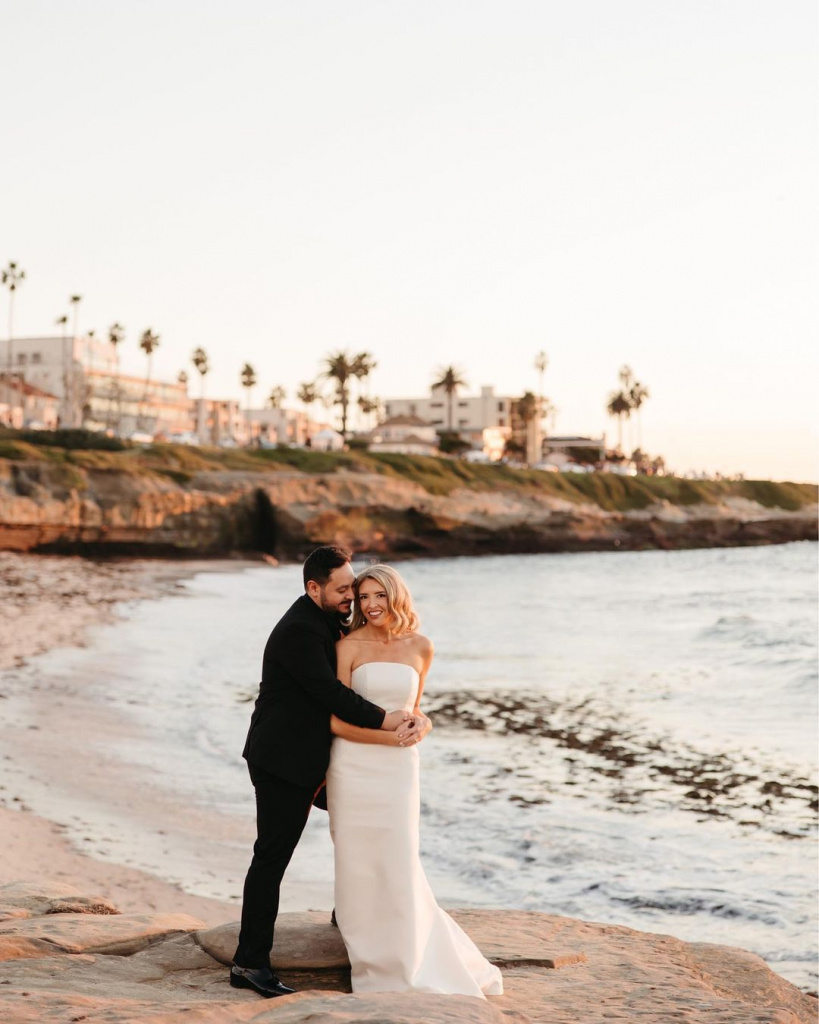 The exquisite hotel has dazzled all of its customers since its establishment in 1926. It was formerly a favorite hangout for Hollywood celebrities, but it has since emerged as one of the most perfect wedding sites, thanks to its absolutely stunning white sand beaches. You can have your reception at a restaurant that serves wonderful Californian cuisine as well as typical Spanish dishes with a range of seafood alternatives.
Ventana Big Sur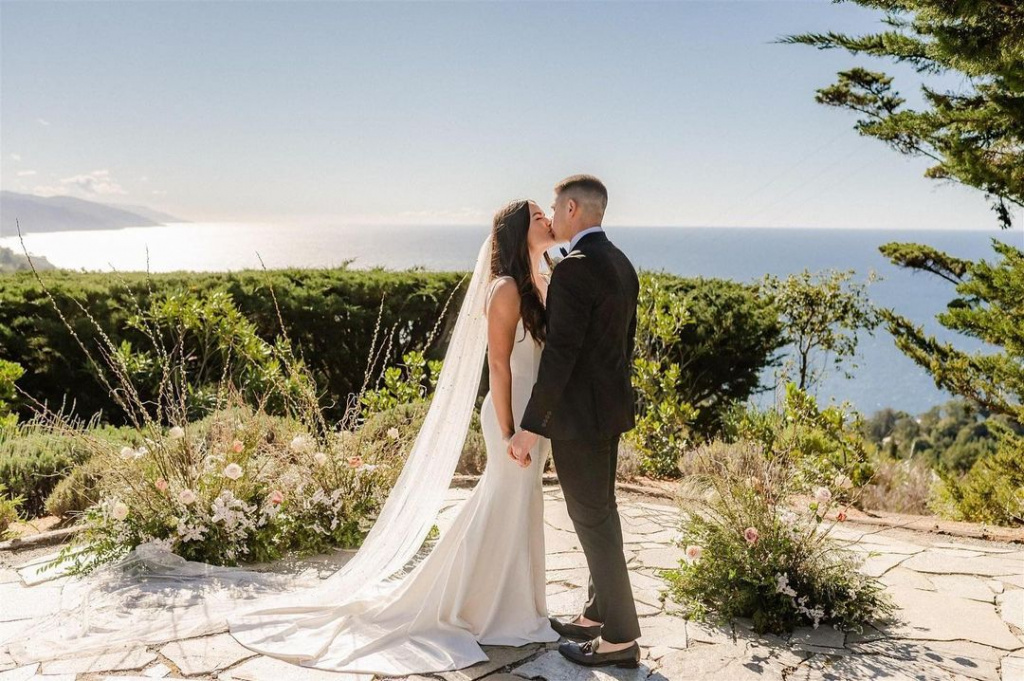 This is the ideal location for a traditional California wedding. The place, which means "window" in Spanish, is pretty spectacular. In one spot, the stunning Pacific Ocean backdrop is paired with a forest of redwood trees. Some even call it an oasis in the heart of California. Another advantage is that it has a lot to offer for both small and large events, making each one special.
Loews Santa Monica Beach Hotel
Southern California's most romantic location. You are assuring a one-of-a-kind festivity by booking this site. Anything you've been dreaming of can be fulfilled here. A few specialists will work with you to ensure that everything runs smoothly. The location's accessibility to all of Santa Monica's sites and various leisure activities for you and your guests is a huge bonus.