Log in
Forgot Password?
Or
Not a member?
Sign Up Now
Choose your role
Already a member?
Sign In Now
Sign Up as vendor
Already a member?
Sign In Now
Or
Contact Vendor
Request has been sendet
Error: Request has not been sendet
Thank you! Changes has been succesfully saved.
My profile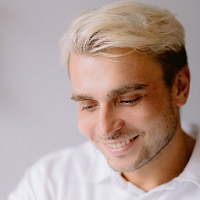 Valiko Proskurnin Photographer
Hey, I'm Valiko, a wedding photographer who captures raw and genuine emotions forever.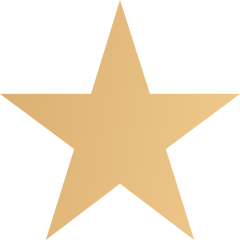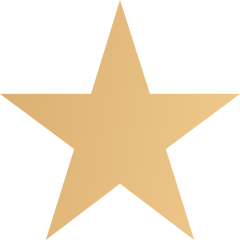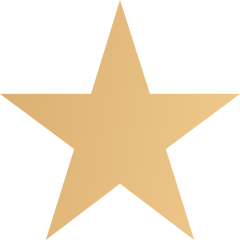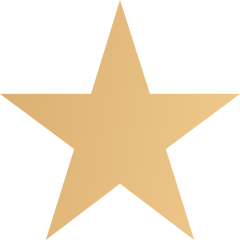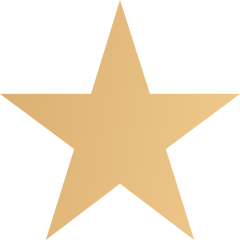 $5 000
54 Reviews for Valiko Proskurnin
out of 5. Recommended by 100% of couples
Add a Review
Our experience with Valiko was such a blessing! We did not have to worry about the photographer being late or not showing up. Valiko was our photographer and he was amazing! He made us all feel comfortable and took us to all the best locations to take pictures! Our pictures turned out... absolutely perfect! We love them!!! Thank you Valiko!!!
We are beyond grateful we found Valiko for our wedding photography. He captured every moment, every detail so perfectly and his photos tell a story, and truly make you feel like you're re-living the day over again. Valiko is truly a master with his work and was incredibly patient and reassuring for us throughout the day, we were comfortable posing and he always ensured he got the best shot every time. Our photos turned out beautifully, with genuine emotion, leaving us the perfect memory of our day. Valiko is truly the best of the best when it comes to wedding photography and couldn't be happier with Valiko and his work.
Valiko is an incredible photographer and person! Even though I prefer to be behind the camera instead of in front of it, he made me feel so comfortable and at ease throughout the day. Half way through the night I forgot Valiko was there to take photos because he fit right in with my friends and family. He is truly the best photographer with an amazing eye for dynamic shots that tell the story of your wedding day. 1000% recommend hiring Valiko!!
Valiko and his team were incredibly supportive, punctual, and respectful. Even before our big day, Valiko met with us via zoom to make sure we were on the same page. He made sure all of our requests were met and went above and beyond during our big day. On the day of our wedding, Valiko and his team arrived on time to the hotel where the wedding party was getting ready. He needed little direction and would set up any item (rings, details, etc) and have a grand photo shoot for it. We were absolutely impressed with his calm demeanor and ability to lead his helpful team. Our pictures took about 1.5 months to retrieve but we're excited when he sent a sneak preview the day after our wedding. It was a long anticipated wait but we are beyond happy with the outcome. We can't choose one! Valiko, thank you so much for making our special day so memorable. We will forever appreciate your willingness to take direction and carefree attitude to make sure all our needs were met. We recommended Valiko and his team to our friends as they were also extremely happy with their services. We would absolutely work with Valiko again! We are super satisfied with the final product. Thank you Valiko and team!
Valiko was an incredibly down to earth guy that was excellent at putting us at ease- especially since I hate having my picture taken! He is the perfect blend of casual and professional, very knowledgeable about what makes the perfect photo but doesn't force you into awkward, stiff poses. We did our engagement photos in a park and it felt like hanging out with an old friend. His ability to capture candid moments is phenomenal! At the wedding he fit right in with the guests and it didn't feel like we hired him for a job- I trusted him with the rings and was so thrilled to have him be part of such a significant day. I'd absolutely recommend Valiko if you're looking for someone with a different eye for capturing the fun, loving, unique moments of any occasion!
My now-wife and I could not be more pleased with our experience with Valiko. From the moment we first connected, to our engagement shoot, to our pivot to an elopement in Philadelphia, Valiko was communicative, flexible, creative, and an all around joy. And the final product is AMAZING. Valiko is really the best photographer we could have ever asked for. He made us feel relaxed and loose in front of the camera, and it really shows in the photos. 100% recommend to everyone!!
There are not enough words to describe how spectacular Valiko was as our wedding photographer. I was able to book him early and Valiko has been in constant communication. Because we were extremely uncomfortable in front of a camera, we wanted someone that we felt comfortable in front of and after interviewing some photographers, I knew Valiko was the one. I was so lucky to have come across his Instagram page! We had our rehearsal dinner/welcome party and Valiko was willing to shoot photos of everyone with both headshots and family photos. We opted for this instead of engagement photos and Valiko was extremely accommodating and was also extremely flexible with scheduling. On our actual wedding day, I think Valiko was the reason we felt comfortable leading to the ceremony if not the entire night. He was able to direct us in how to pose for the photos and had an eye for the camera like no other. My husband is even more shy of the camera and he felt very comfortable with Valiko's guidance. Valiko took many, many photos and this is when I lead to the part where we receive both the sneak peeks and the entire wedding gallery... WOW. When I say wow, Valiko really outdid himself with all of our wedding photos. He not only made us look decent (lol) but was able to capture some of the most amazing moments including our family members, friends, and other attendees. We received some of the highest of compliments on our wedding photos. Not only that, we received compliments of our photographers in general and how friendly and easy-going they were. We have the most beautiful wedding photos that we will continue to look back on for the rest of our lives. Our families and friends raved about Valiko's work. 1000000% recommend. We are so lucky to have snagged you as our photographer and have enjoyed working with you. We can't wait to recommend you to family and friends.
There are photographers, and then, there is Valiko Proskurnin. We chose Valiko as our wedding photographer and could not have been more pleased! He is a blast to work with and makes you feel comfortable, as though you've known him forever. As for his pictures, well, they speak for themselves. I compared photographers for weeks and his photos definitely stood out above all others! I was told by a professional in the wedding business, "You can't compare other wedding photographers to Valiko Proskurnin. If there's any way you can get him, then do it!" I agree! He is the magic in capturing your moment.
Valiko not only did our wedding pictures but also our engagement pictures and videography at the wedding. Was there for everything and got pictures not only of my husband and I but also plenty of the family, friends and wedding party. He was there for the rehearsal, set up and wedding day for many hours. Never complained about the tons of pictures I wanted. I couldn't have asked for a better, personal photographer on our wedding day! He also got our pictures to us very fast! Thank you for all your hard work! I highly recommend Valiko Proskurnin Studio!
Wow! I can't express into words how amazing Valiko is- as a person & as a photographer. My family, fiancé, friends, and I can't stop looking at our engagement pictures. They are beyond my wildest dreams. Valiko took so much time with us making sure he took every "photo-fantasy" I had. All around amazing experience.
Rich and I live in NJ, but are getting married in my hometown of Philli. Valiko was more than accommodating to our crazy schedule. Rich and I were a bit nervous about the photos, but Valiko made us feel confortable and relaxed. It was actually freezing the day we took our pictures and when we looked at the proofs, it looked as if it was a beautiful Spring day! We were thrilled with the quality of the photos as well as how quickly Valiko produced the product. I would strongly recommend Valiko to anyone I know.
His work is wonderful. He is kind and hard working. He has a wonderful attitude and easy to work with. I would recommend his work for all special occasions. He captured every detail of our wedding. Thank you Valiko!
Valiko is AMAZING! From start to finish, it was an absolute Pleasure working with him. I've received endless compliments on my pictures, he did such a fantastic job. His passion for photography is very obvious and he's very talented. HIRE HIM!!
Valiko Proskurnin Photography made my wedding day! They were creative with the shots they took, and I loved the different angles they used. They thought of everything and made my day that much simpler and magical! They took pictures I would have never of thought to take, which are some of the best pictures of the whole night! Perfect quality and memorable photos! I get so many compliments on every picture of my wedding book i got from the too! Love.
Valiko is an absolutely wonderful photographer. Our wedding pictures are beautiful, & we couldn't have asked for anything more! We will definitely be using him again for all of our photography needs!
We hired Valiko as our photographer for our wedding and reception on April 20th and we could not be more grateful. Valiko exceeded our expectations! When we first met with him, he was willing to customize a package for us based on our needs and encouraged us to give him ideas for pictures that we would like to have done for our wedding. The day of the wedding, he was very professional and made sure that everyone felt included and welcomed. He took time to find the appropriate backdrop for our pictures and had cute ideas for bridal party photos. He made the entire experience fun and stress free. At the reception, he helped serve food, brought people water and made sure everyone's needs were met. Nicholas also made sure he was not in the way and even took pictures for the guests with their cameras! Overall, Valiko did a phenomenal job! He was friendly, professional and hard working. Our pictures came out beautifully and he gave us the rights to print, copy and post them. We would highly recommend Valiko to our family and friends and would not hesitate to hire him again in the future! Thank you Valiko!
Valiko is amazing! While my husband did most of the coordinating with him, we both could not be happier with him and his photos. We loved meeting up with him before the wedding - it definitely put us at ease after having a chance to meet with him and just hang out. He is nice, kind and cares a lot of about the work he does. Our photos are beyond beautiful and we felt like we relived the entire day while looking through them. He was able to capture our personalities and those of our guests. I would highly recommend him and we hope we have an excuse to book him again!
Highly recommend using Valiko as an engagement and wedding photographer. We could not be more in love with the photos, and Valiko was an absolute blast to work with. He listened to what we wanted and went above and beyond our expectations. Valiko was also extremely helpful throughout the wedding day and was more than willing to jump in and assist with whatever we needed. We cannot say enough great things about Valiko or his work. We are so thankful we chose him as our photographer!
Valiko Proskurnin was the perfect choice or our wedding. Valiko met with us four times before the wedding and was kind, polite, and helpful each time. He allowed us the freedom to make four payments toward our total before the wedding, which helped us in budgeting for other things. We had a great time doing our engagement photos with him, and they looked great. He was willing to go to two separate locations to photograph. On wedding day, he was the first person to arrive at the venue. My wife and I got ready in two separate locations about a mile apart, and Valiko went back and forth between these locations to get pictures while we got ready and the bridal party started showing up. He was upbeat, helpful, funny, and courteous all day long. His photography of the wedding itself and the reception was excellent. Every shot we could have wanted, Valiko got it. One of my guests, as Valiko walked by us to take a picture of something commented, "he has not stopped taking pictures for a minute." That's pretty accurate. He did not stop until the bride and I left, and by then it was just Valiko, a couple guests, and the bridal party. We were very happy with the results.
We used Valiko Proskurnin for engagement photos and our wedding. They are wonderful to work with and do an amazing job. Would highly recommend them for anyone looking to have professional photos for any event.
Awards
50 Reviews
30 Reviews
15 Reviews
5 Reviews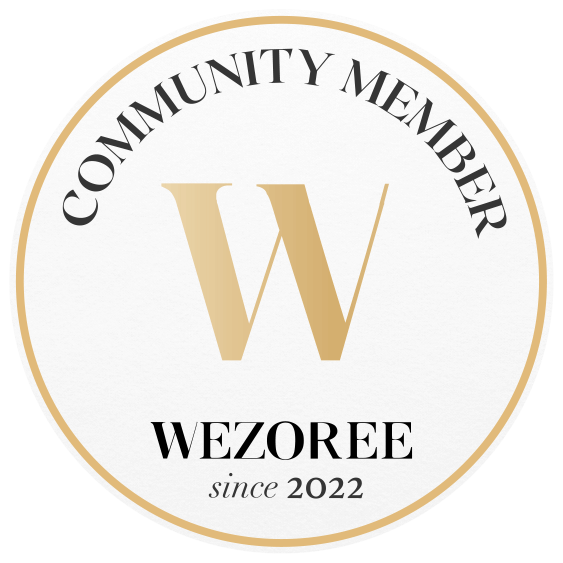 Wezoree Community Member