What is a Good Budget for a Wedding: Useful Tips to Follow
Publication date:

09/08/2023

Updated:

09/12/2023
For many, the intoxicating thrill of engagement comes with a sobering question: "What should my wedding budget be?" If you've found yourself deep in daydreams of dreamy venues, sumptuous cakes, and idyllic honeymoon getaways, only to be jolted back to reality with worries about dollars and cents, trust us—you're not alone. Planning a wedding is a whirlwind of excitement, but it's also a complex financial puzzle, making it essential to understand how to budget for a wedding effectively. And as we all know, puzzles are much easier when you've got the full picture.
Now, we know what you're thinking: "With so many items on the checklist, how do I make sure I'm allocating funds correctly?" Well, to answer that, we've put together a comprehensive wedding expenses analysis to guide you every step of the way. Whether you're dreaming of an intimate backyard ceremony or a grand ballroom bash, this guide is designed to demystify the financial maze, offer insights on the most pressing questions, and put your budgeting worries to rest. So, without further ado, let's uncover the secrets behind wedding budget guidelines!
The Ultimate Guide to a Wedding Budget Breakdown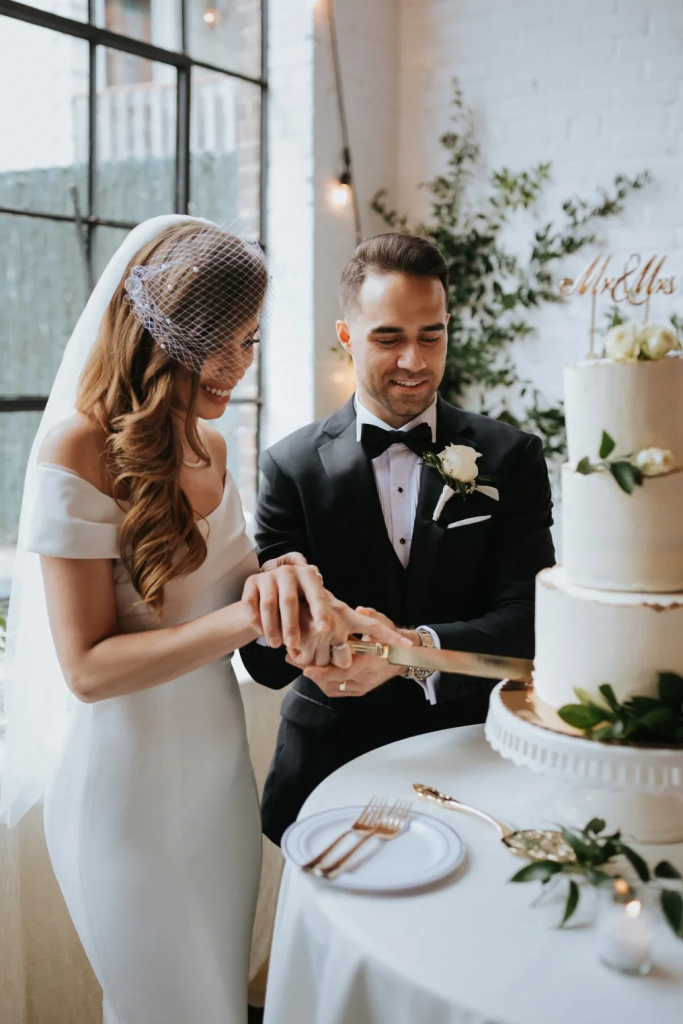 First off, hats off to you for stepping into the magical yet often overwhelming world of wedding planning! As you've probably realized, every enchanting element of your big day comes with a price tag attached. And let's be real, those price tags can sometimes have more zeros than you anticipated. But don't fret; the secret sauce to not drowning in costs is understanding the wedding budget breakdown.
When looking at the wedding cost checklist, it's easy to get lost in the swirl of flower arrangements, canapes, and venue rentals. Still, with an average couple spending a significant chunk of their savings on this once-in-a-lifetime event, it's crucial to know where every dime is going. In other words, before you decide on that five-tiered, gold-leaf decorated cake, you'll want to understand how much the average wedding cost in each category. Here's a detailed wedding cost breakdown.
Venue & Rentals
This is often the most significant chunk of change. The location, whether it's a beachfront setting or a rustic barn, can set the tone for your entire wedding. On top of the venue cost, remember to account for tables, chairs, linens, and maybe even a dance floor.
Average cost: 40-50% of total budget
Catering & Drinks
We all know a hungry guest is a grumpy guest. Factor in appetizers, main courses, desserts, and beverages (both alcoholic and non-alcoholic).
Average cost: 20-30% of total budget
Attire
The iconic wedding dress and dapper tux are central to the wedding visuals. Don't forget alterations, shoes, and accessories!
Average cost: 5-10% of total budget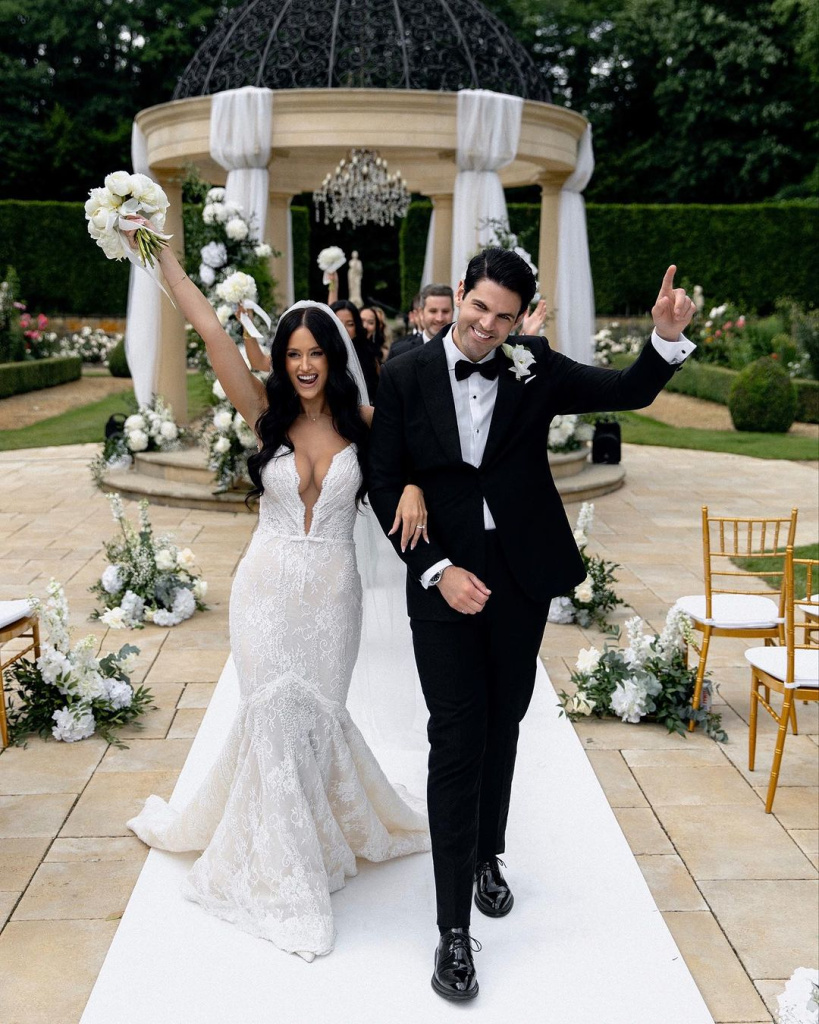 Photography & Videography
You'll want to immortalize every moment—from the tearful vows to the dance-off between Uncle Bob and Aunt Sue.
Average cost: 10-12% of total budget
Music & Entertainment
Whether you're hiring a band to bring down the house or a DJ to keep the beats flowing, this is essential for setting the mood.
Average cost: 5-10% of total budget
Floral & Decor
From bouquets to table centerpieces, flowers can elevate the ambiance of any venue.
Average cost: 8-10% of total budget
Invitations & Stationery
This includes save-the-dates, formal invites, RSVP cards, and thank-you notes.
Average cost: 2-3% of total budget
Wedding Planner
If you're thinking of getting some professional help to bring your vision to life (and keep your sanity intact!).
Average cost: 5-10% of total budget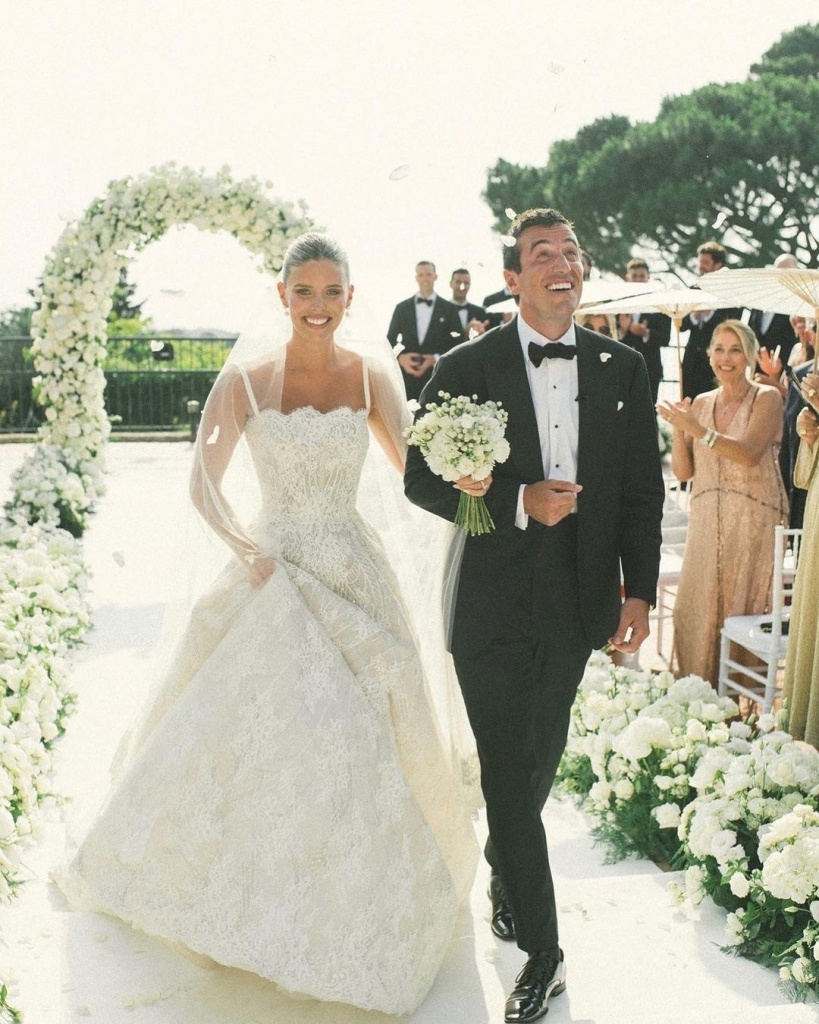 Transportation
Think of how you, your party, and maybe even your guests will get from point A to point B. Limos, buses, and even horse-drawn carriages can come into play.
Average cost: 2-4% of total budget
Miscellaneous
This is your buffer for those unexpected, "Oops, we didn't think of that!" moments.
Average cost: 3-5% of total budget
Now, these percentages are average figures and might fluctuate based on individual preferences and unique circumstances. However, having a ballpark idea can be a massive boon when you're trying to allocate funds.
How to Build Your Wedding Budget: Key Factors to Consider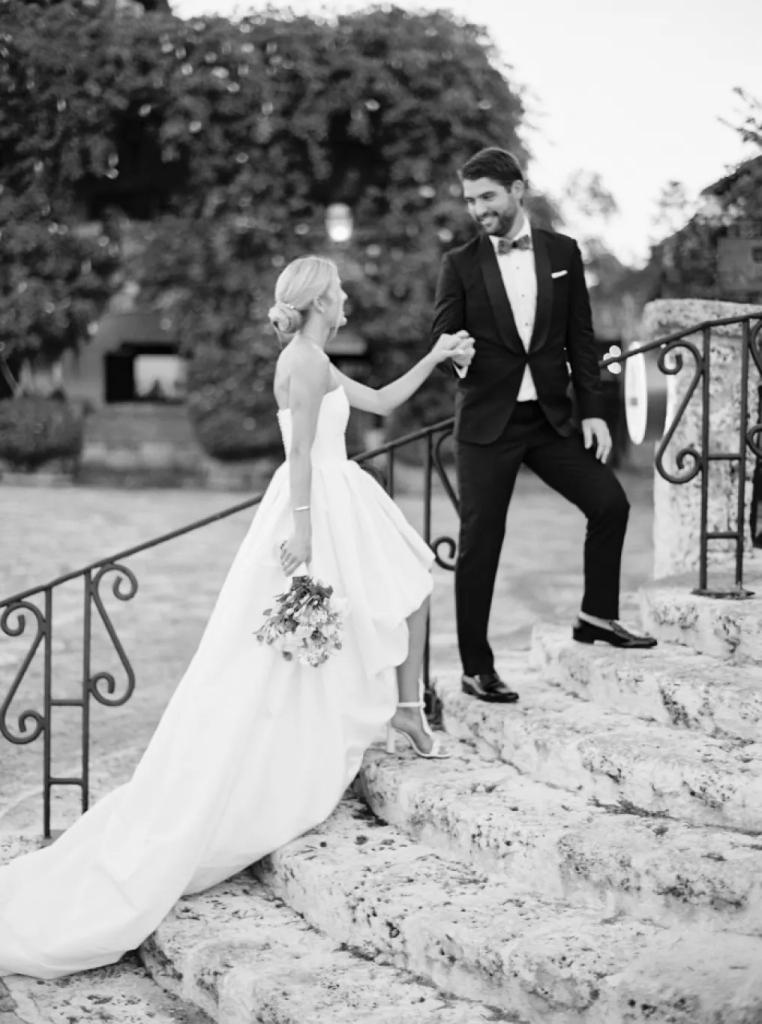 Planning a wedding is one of those experiences that's a blend of exhilaration and, well, a touch of anxiety—especially when it comes to how to plan a wedding budget. Tying the knot might be all about eternal love, but the events surrounding it have very real, temporal costs. If you're trying to decipher the right budget allocation for weddings, then you're in the right place. We're here to walk you through the financial landscape, ensuring you understand where every penny should go. A well-thought-out budget not only ensures your big day goes off without a hitch but also ensures that you step into your new life together on solid financial ground. Dive in with us as we uncover the key factors to consider, making your dream day both fabulous and financially savvy.
Guest List Size
Deciding on who gets a coveted invite is akin to casting for the most exclusive, one-night-only show. Your guest list size doesn't just determine the headcount, but also the heart count. More guests can add up quickly in costs. But hey, whether you're going big or opting for a more intimate gathering, the key is to ensure every person adds a special touch to your day.
Tip: Thinking of a smaller celebration? An intimate setting can allow for more personalized experiences.
Prioritize Spending
We all have our 'I absolutely need this' list. Maybe it's that designer gown you've been eyeing since forever or that renowned jazz band that promises to get everyone grooving. But while our wish lists can be long, the practical side often nudges us with the question: how much does a wedding cost on average? It's essential to know where you want to splurge and where you can save. After all, it's about making memories that last.
Tip: Have a sit-down chat and identify your top three non-negotiables. This will help shape your budget more effectively.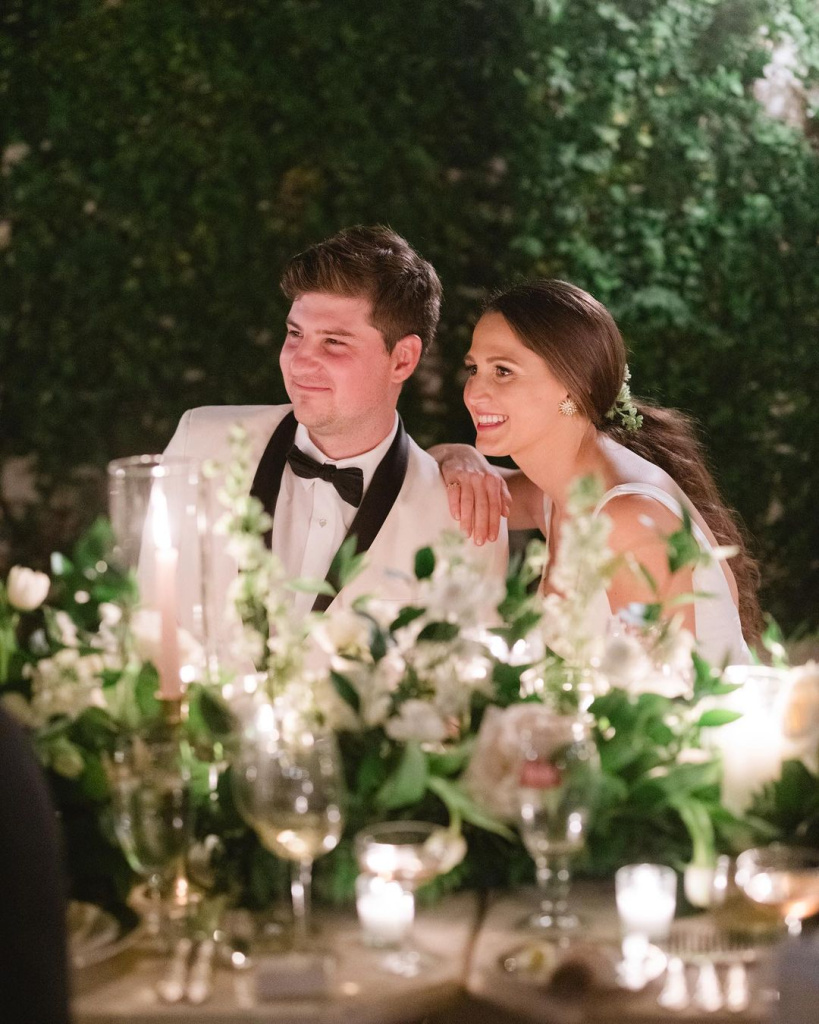 Season and Date
Timing, as they say, is everything. This is especially true when navigating the wedding scene. Opting for a day outside of the peak season can offer substantial savings and some unexpected perks. And if you're flexible, a weekday might not just save pennies but also give your day a unique touch.
Tip: Research off-peak seasons and ask for discounts. A winter wonderland wedding, perhaps?
DIY or Professional Services
Every couple faces this crossroads: To DIY or to delegate? There's a charm in crafting personal, handmade elements, but there's also undeniable value in professional expertise. It's all about finding the right balance for your big day.
Tip: For tasks that require finesse (think photography), it's often worth investing in the pros. But for personal touches like decor, why not unleash your inner artist?
Hidden Costs
Think of these as those sneaky extra toppings you didn't account for but end up on your pizza bill. They might seem minor, but they add up. Be a hawk-eyed couple when it comes to contracts, ensuring there are no financial surprises lurking.
Tip: Always allocate a buffer amount in your budget. This ensures you're covered for any unforeseen expenses.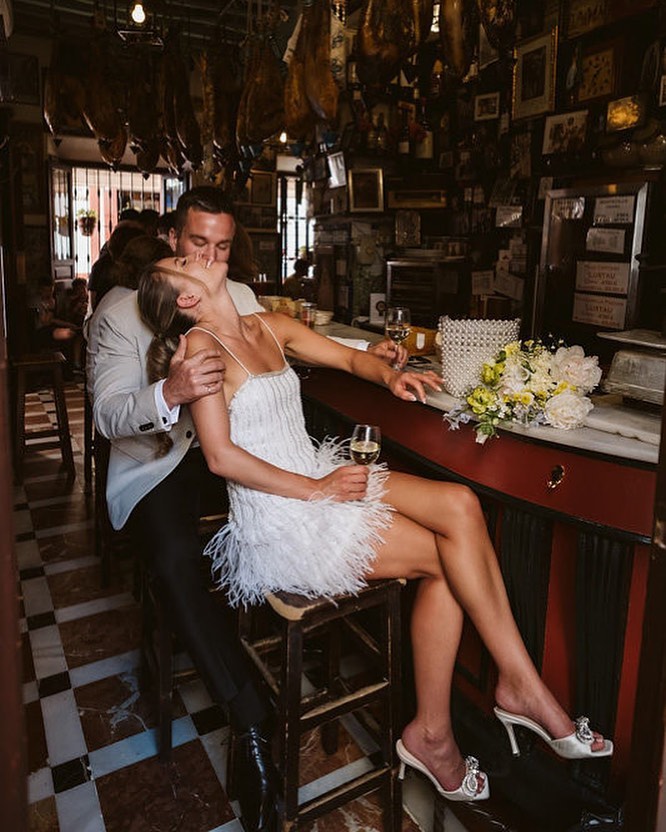 Location, Location, Location
Whether it's a serene beachside, a bustling city rooftop, or a charming countryside barn, the location can heavily influence costs. Destination weddings bring in added layers of costs like travel and accommodation. But they also promise unique experiences.
Tip: If your heart's set on a specific location, consider tweaking other elements to make it fit within your budget.
Wedding Budget Recommendations to Follow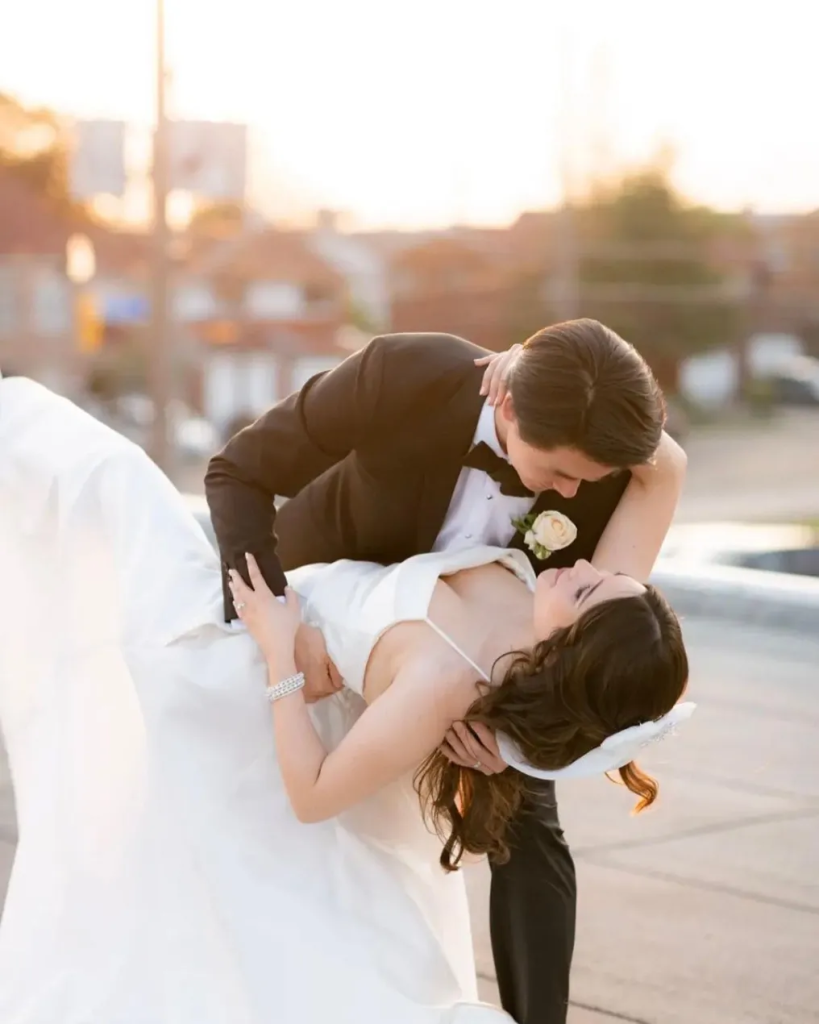 Alright, you've scoured the internet, listened to Aunt Patty's unsolicited advice, and now you're knee-deep in planning mode. But before you dive any deeper, pause and take a breather. We're here with some golden nuggets of advice. These are the tried-and-true recommendations that will make navigating the wedding financial maze just a tad easier. After all, when thoughts of average wedding spending plague your mind, these tips can be your guiding light.
Start with a Clear Number
Your wedding budget isn't a mystical, ever-changing figure. Sit down with your partner and discuss openly about the funds you have available. This clear number will help answer the burning question: what should my budget be for a wedding?
Tip: Use online budget calculators as a starting point, but always personalize based on your priorities.
Keep Track of Everything
Maintaining an organized record of expenses isn't just a good habit; it's a lifesaver. Tracking helps you understand the actual spending and ensures you aren't greeted with any unpleasant surprises.
Tip: Use apps or traditional spreadsheets to monitor every purchase or booking related to the wedding.
Research Before Committing
Before signing any contracts or making payments, do your homework. Understand the market rates, read reviews, and maybe even try negotiating. Knowledge truly is power when it comes to data-driven wedding budgets.
Tip: Don't shy away from seeking advice from recently married friends or family.
Always Have a Contingency
Even the best-laid plans can face hiccups. Having a buffer, typically 5-10% of your total budget, can handle those unexpected costs.
Tip: While it's tempting, try not to touch this fund unless absolutely necessary.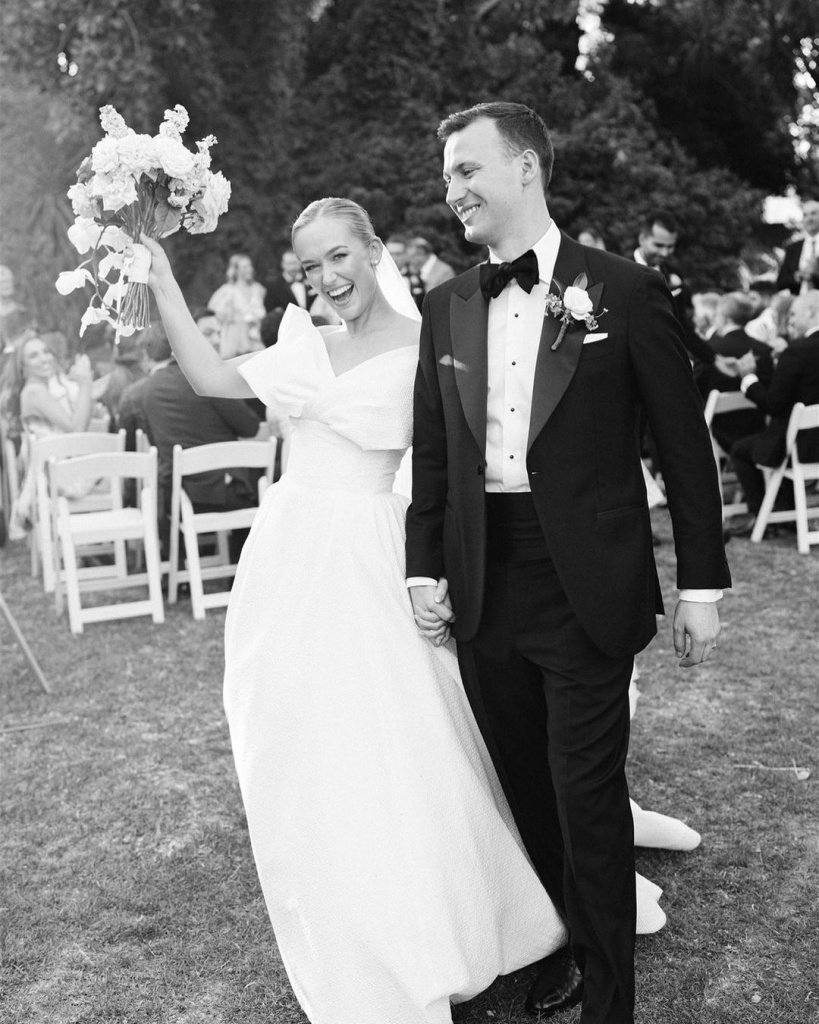 Seek Professional Advice
If numbers just aren't your thing, consider hiring a wedding planner or financial consultant. They can provide invaluable insights into how to create a wedding budget that aligns with your vision.
Tip: When choosing a planner, opt for someone who understands and respects your financial boundaries.
Factor in Post-Wedding Costs
Your budget shouldn't end at the reception. Consider costs like thank-you cards, professional photo albums, or even honeymoon expenses.
Tip: Allocate a separate section of your budget specifically for post-wedding costs to ensure they don't get overlooked.
Revisit and Revise
A budget isn't static. As plans evolve, ensure your budget adapts too. Regularly revisiting ensures you stay on track.
Tip: Schedule monthly budget review sessions with your partner. Make it fun with some wine and snacks!
Be Ready to Compromise
While it's essential to have your dream elements, be flexible. There's always a way to make things work within a budget without compromising on the overall experience.
Tip: Prioritize the elements that truly matter and be willing to adjust on others.
Transparency is Key
If family members are contributing to the wedding, ensure clear communication regarding amounts and expectations. This prevents misunderstandings and ensures everyone's on the same page.
Tip: Arrange a sit-down chat with all contributors early in the planning process.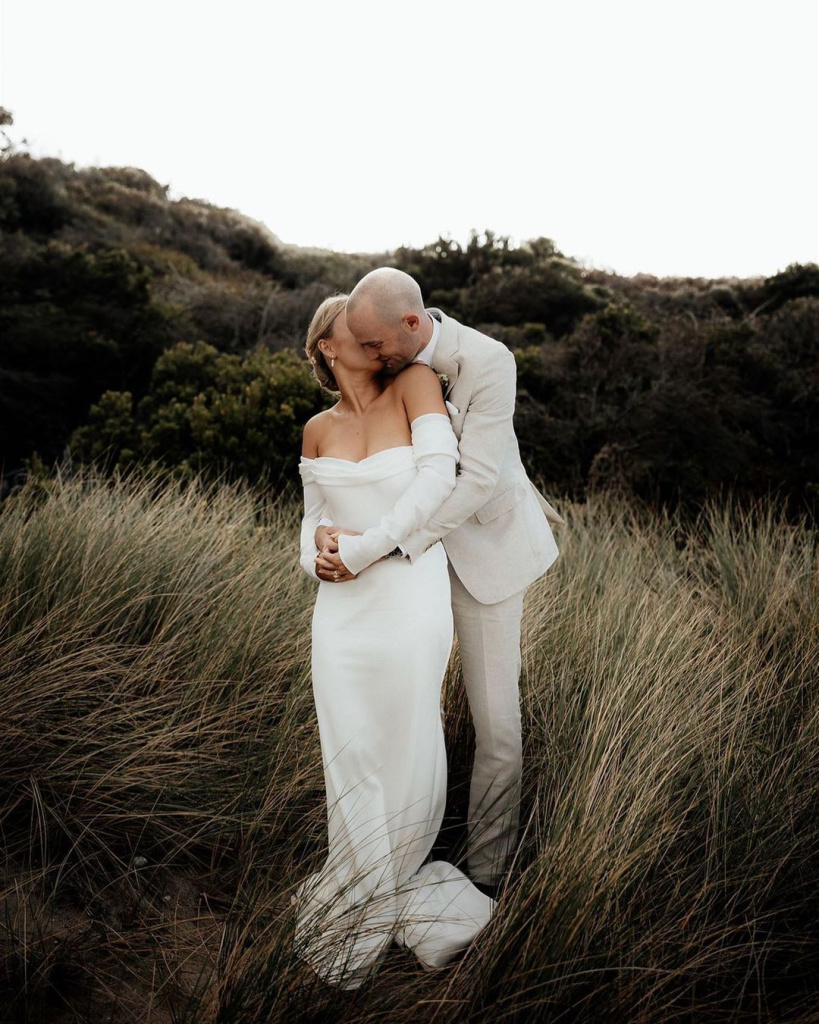 Remember the Big Picture
Amidst all the financial planning, remember that this day is about celebrating love. While budgets are crucial, the memories and experiences hold more value.
Tip: Focus on creating moments that you and your partner will cherish forever.
Wedding Budget Trends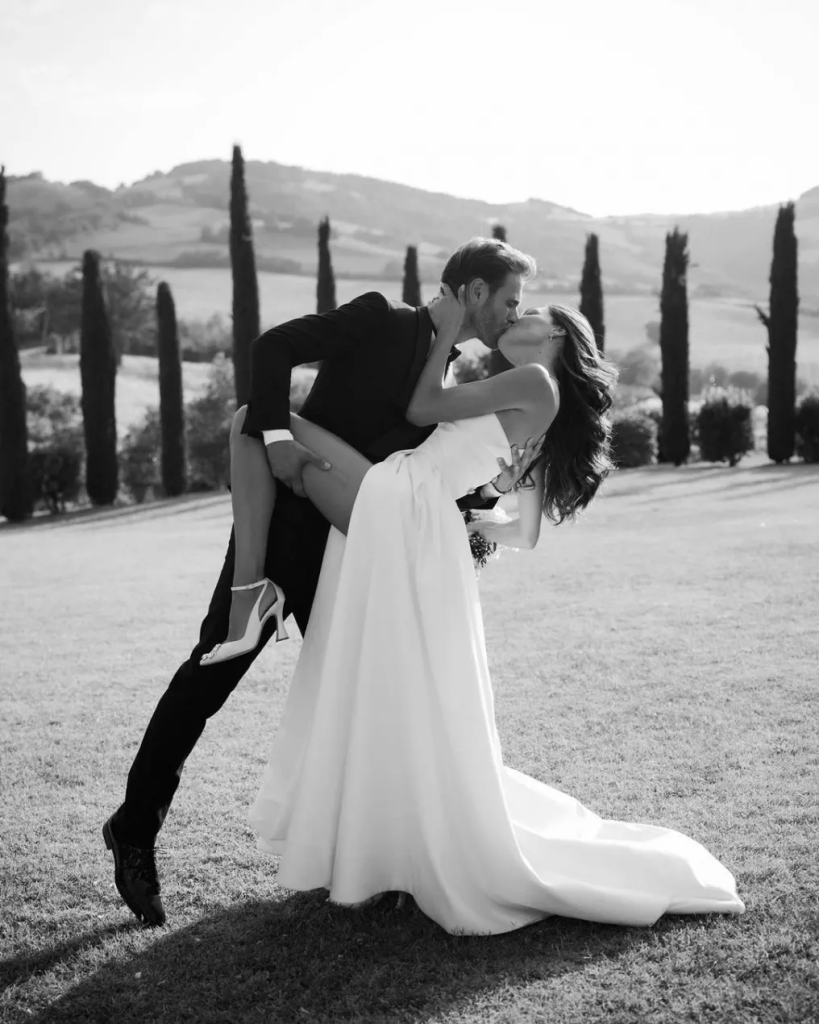 Trends, ah, those ever-evolving creatures that shape the way we celebrate and enjoy our big day. Just like the world of fashion, wedding budget trends have their ebbs and flows. From splurging on unique experiences to finding sustainable alternatives, couples today are reimagining what it means to have a dream wedding. So, let's dive into the hottest trends of 2023 and see how modern couples are spending and saving for their "I dos."
Experiential Celebrations
It seems that more couples are valuing experiences over materialistic grandeur. Rather than a big traditional party, many are opting for immersive experiences, like destination weddings or thematic celebrations. This shift impacts budgeting for your wedding day as allocating funds for unique experiences becomes a priority.
Tip: Think interactive: wine tasting sessions, dance-offs, or even a mini-concert could elevate your wedding experience.
Sustainability Takes the Front Seat
Eco-friendly weddings are more than just a passing phase. They've become a statement. From digital invites to sustainable decor, the green revolution is reshaping how to make your wedding budget work in favor of Mother Earth.
Tip: Swap out single-use items for reusable ones and consider plant-based catering options for a smaller carbon footprint.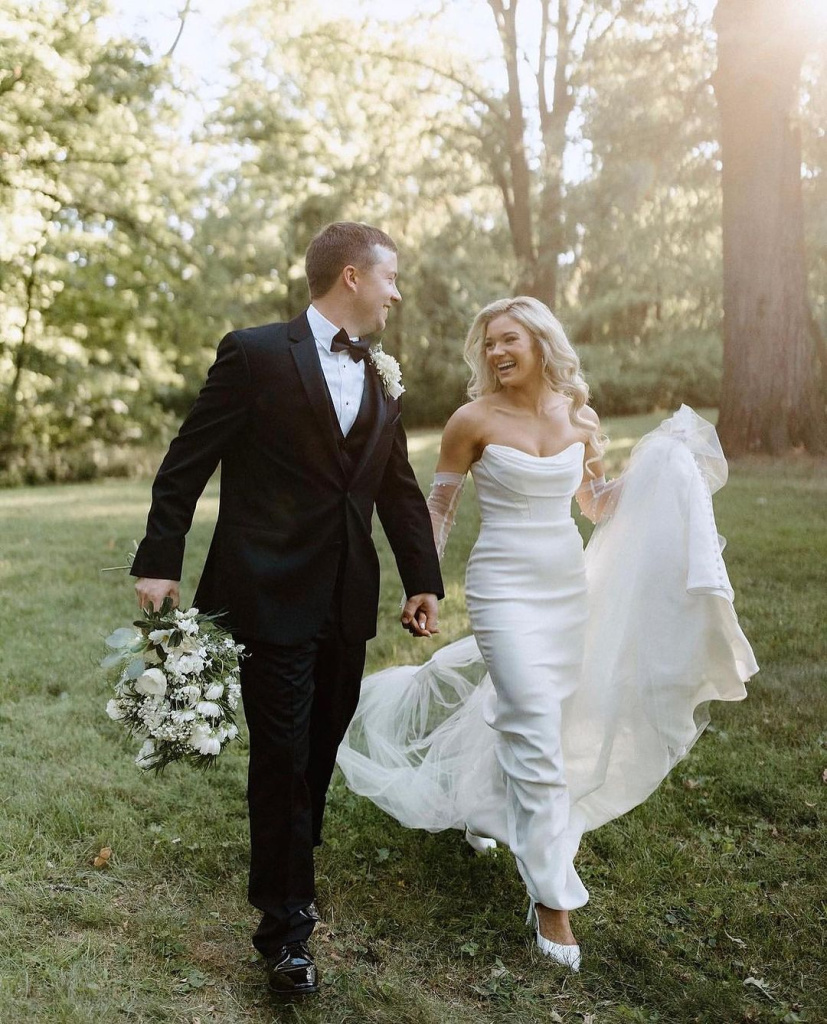 Tech-Infused Weddings
With the rise of technology, many couples are embracing innovative solutions like VR weddings, drone photography, and live streaming. Such additions, while enhancing the wedding experience, also bring in new avenues for financial planning.
Tip: If you're considering a tech element, ensure you're well-acquainted with it beforehand to avoid any last-minute hitches.
Intimate Micro-Weddings
The allure of intimate gatherings hasn't waned. With smaller guest lists, couples are focusing on personalization and quality over quantity. This trend can influence your wedding budget stretch further, as fewer guests often mean savings across various categories.
Tip: Use the saved funds to splurge on something special for your micro-wedding, like gourmet meals or lavish decor.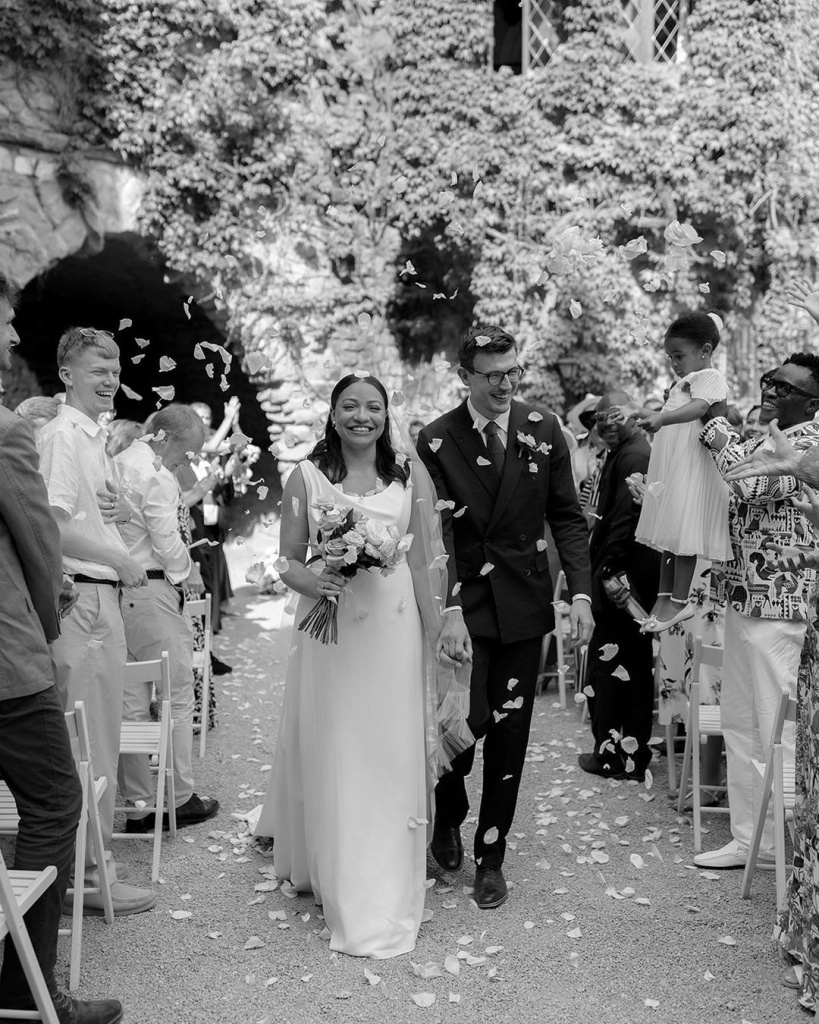 DIY with a Touch of Professionalism
While DIY weddings have always been around, there's a noticeable trend of couples blending self-made elements with professional services. The balance allows for personal touches while ensuring quality, which naturally affects how couples approach wedding financial planning.
Tip: Choose DIY elements that have sentimental value or where perfection isn't the utmost priority. But for crucial aspects like photography, investing in a professional is often worth it.