Exactly What to Wear to a Wedding as a Guest
Publication date:

09/03/2023

Updated:

11/30/2023
Navigating the delicate world of wedding guest attire is a bit like setting up a Tinder profile - you want to stand out but not for the wrong reasons. Each wedding is a unique blend of personalities, cultures, and vibes, so understanding every wedding guest's dress code is crucial. Why, you ask? Well, let's be honest, we all secretly love the spotlight, even if it's just for a fleeting moment as we walk into the venue. But when it comes to weddings, there's a fine line between sizzling standout and, "Oops, I didn't get the memo."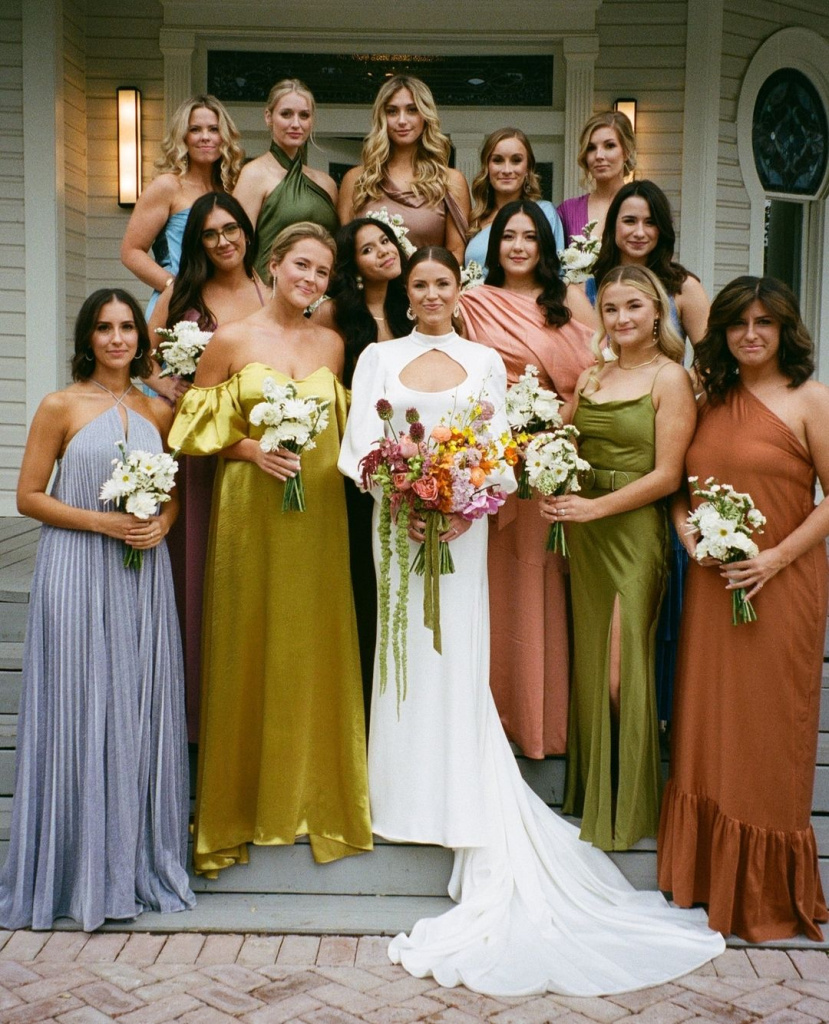 We're here to guide you through this maze, ensuring you leave a lasting impression without upstaging the bride and groom. So, if you're scratching your head, pondering what you wear to a wedding as a guest, buckle up! We're diving deep into the world of wedding outfit ideas, and trust us, it's going to be a stylish ride.
What to Wear to Every Type of Wedding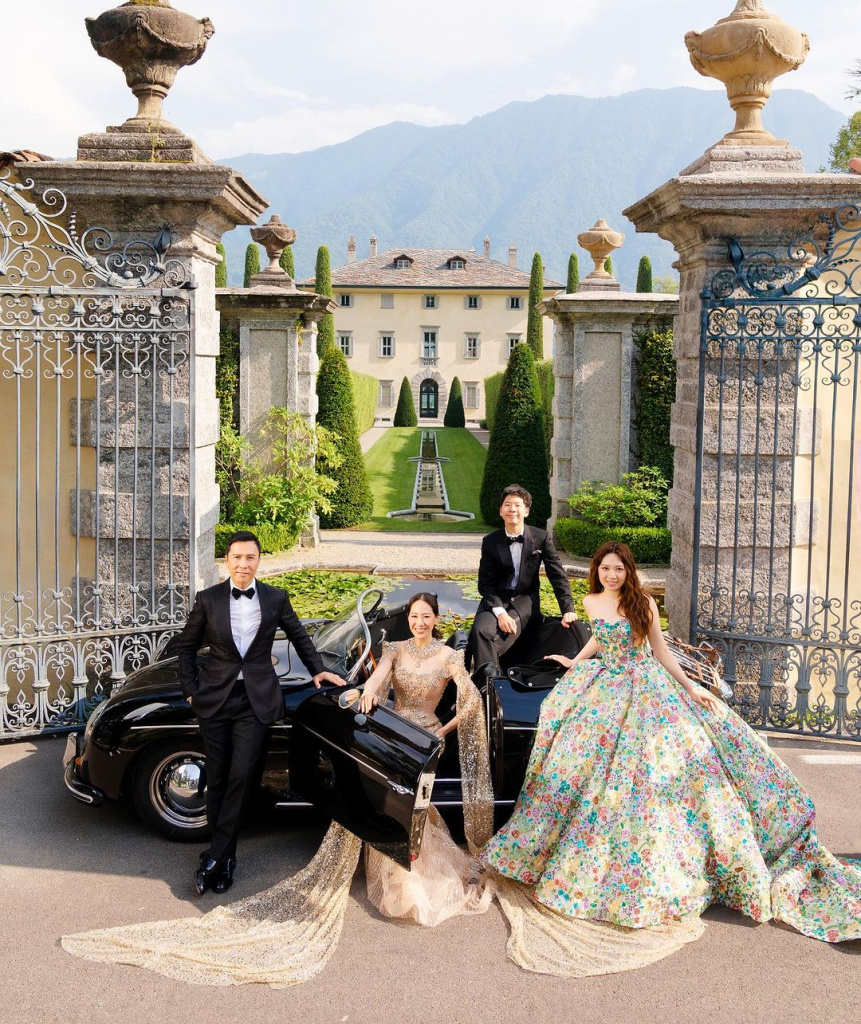 Let's play a quick game of wedding roulette. Every spin lands on a different wedding theme. One's by the beach, another's in a grand ballroom, and yet another has you surrounded by barnyard animals (trust us, barn weddings are chic!). The point? As a wedding guest, what to wear is not one-size-fits-all. Each wedding has its own unique flair, and your attire should rise to the occasion, figuratively and fashionably. With the multitude of styles out there, understanding the nuances of what to wear to wear to a wedding can sometimes feel like cracking the Da Vinci code. But fear not! We're here to serve some inspiration on a silver platter. Let's unravel the mysteries of proper wedding attire, one theme at a time.
Beach Wedding
The waves, the sand, the romantic sunset backdrop - beach weddings are nothing short of dreamy. But there's a catch: sand doesn't play nice with stilettos. Aim for flowing, breathable fabrics, think maxi dresses or light linen suits. Remember, comfort is key. Consider going for sandals instead of closed shoes, but please, leave the flip-flops for your next beach vacation. Accessorize with a touch of boho – perhaps some sea-inspired jewelry? Guys, a lighter color palette with a crisp, relaxed shirt will make you look like a total beach babe.
Black-Tie Wedding
When you hear black-tie, think James Bond meets Vogue. It's time to channel your inner superstar. Embodying the essence of formal wedding guest attire, for the ladies, those floor-length gowns gathering dust in your wardrobe? Give them a night out! Gentlemen, a sharp, perfectly tailored tuxedo should be your armor. Remember, attention to detail is paramount – cufflinks, bow ties, elegant clutches, and perhaps a statement piece of jewelry. This is your chance to feel and look like red-carpet royalty.
Casual Wedding
Alright, 'casual wedding guest attire' can be a slightly misleading term. While it suggests laid-back vibes, it doesn't mean rocking up in your weekend loungewear. Women can embrace sundresses, mid-length skirts, or even tailored pants paired with a chic blouse. As for the gents, think chinos with a neat polo or a button-down shirt. Accessories can be understated, but a statement watch or earrings never hurts. Remember, it's casual, but it's still a celebration!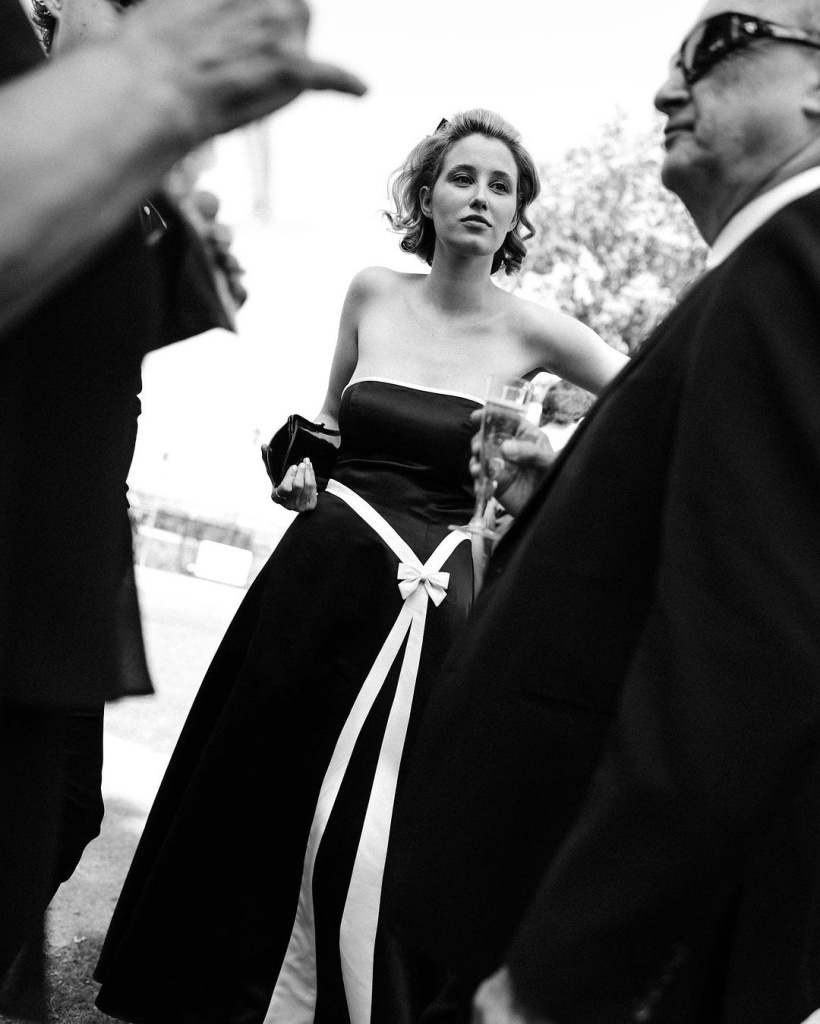 Traditional/Cultural Wedding
Here's where things get even more exciting. From Indian sangeets to Japanese tea ceremonies, traditional or cultural weddings are a beautiful journey into customs and attire. When invited to such an event, it's essential to do your research. Embrace the culture's dress norms, and if you're unsure, ask the couple or other guests for guidance. Sometimes, traditional attire is provided or can be rented. If not, aim to strike a balance between respectful and stylish.
Garden Wedding
Garden weddings are a blend of elegance and natural beauty. Ladies, pastel or floral-themed dresses can be your best friends here. A floppy hat? Even better! Gents, lighter suits in grays, blues, or even subtle greens can make you one with nature. And let's not forget, the ground might be a tad uneven, so ladies might want to opt for wedges over stilettos.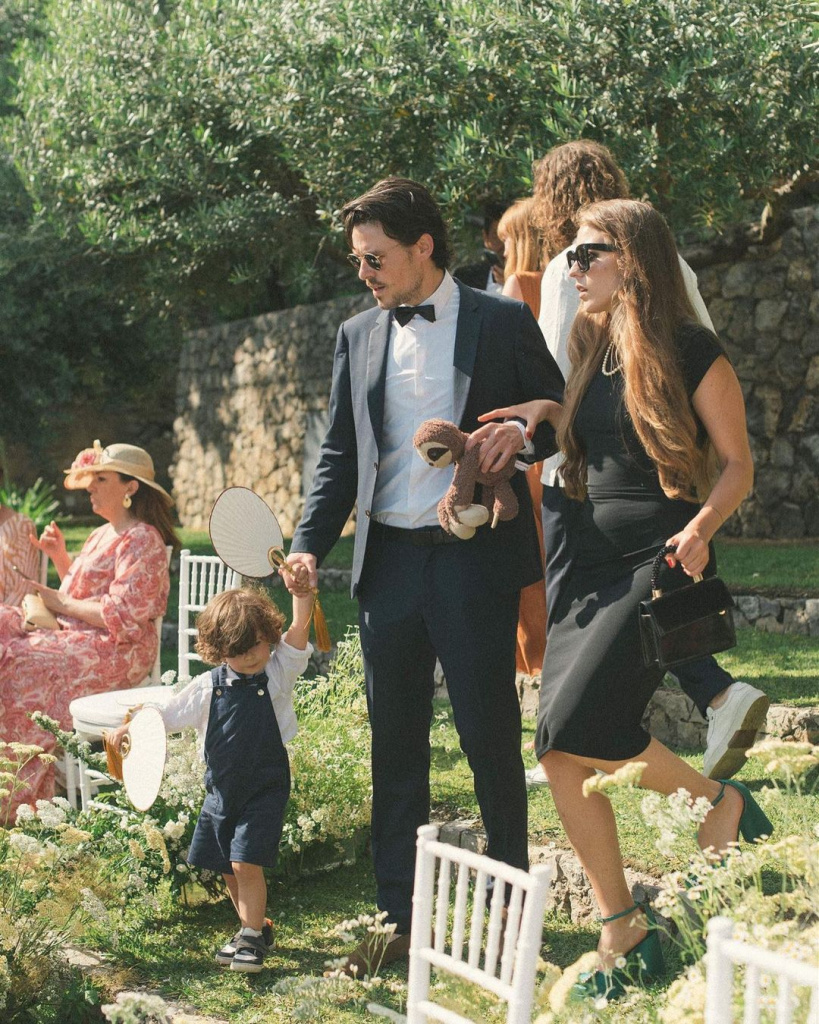 Vintage Wedding
Stepping into a vintage wedding is like taking a delightful trip down memory lane. Ladies, think of flapper dresses, lace, pearls, or even an elegant Audrey Hepburn-style gown. Guys, how about a well-fitted suit reminiscent of the roaring '20s or a debonair look from the '50s? The key here is to keep it classic, with a touch of nostalgia.
Barn Wedding
Contrary to what you might initially think, barn weddings are all the rage and can be incredibly chic. Think rustic elegance. Women, consider wearing longer dresses in earthy tones or even playful plaids. Cowboy boots? Absolutely, if that's your jam. For the gents, a nice pair of slacks paired with a checkered shirt or vest can set the right tone. Just remember, barns often mean nature, so be ready to embrace the outdoors.
Seasonal Wedding Guest Outfits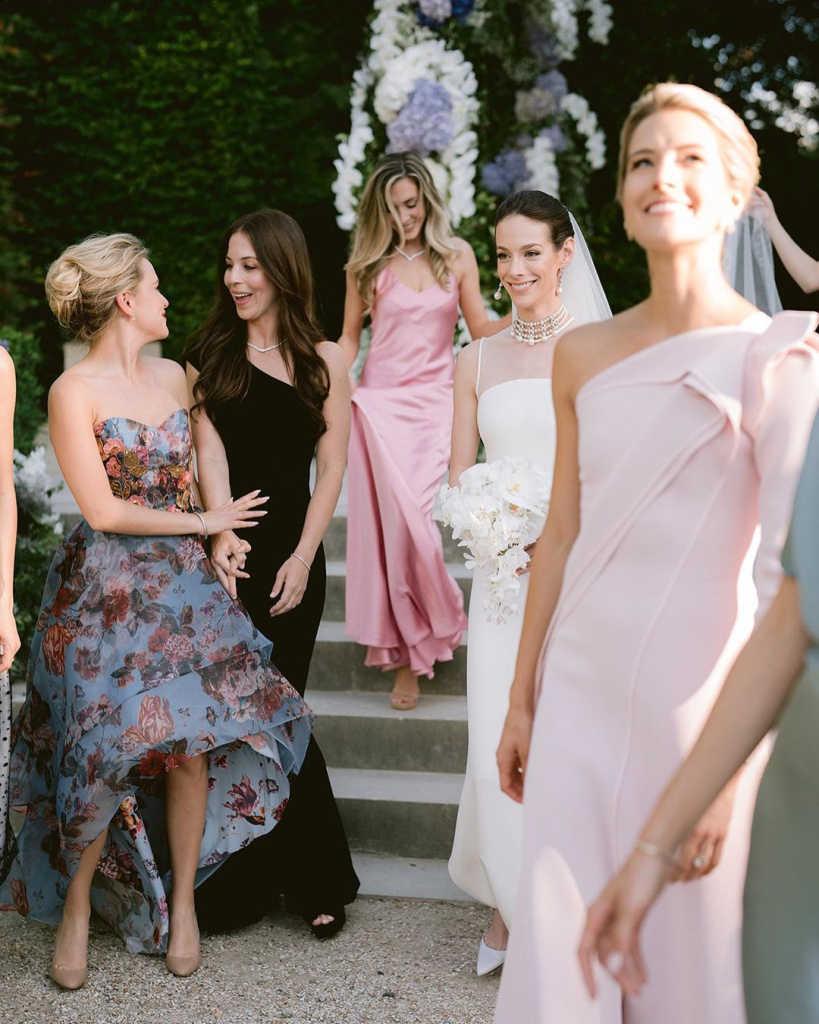 Deciding what to wear to a wedding as a guest can be a delightful challenge when you factor in the season. From embracing summer breezes to cozying up in winter woolens, each season brings its own flavor to wedding fashion. And just like a fashion chef, we're here to serve up some stylish wedding guest attire ideas, tailored for every time of the year!
Spring: Blossoms, Freshness, and A Dash of Romance
Ah, spring! When nature wakes up, everything seems fresh and vibrant. Wedding attire in this season is all about embracing this renewal.
Outfit #1: Think of floaty, ethereal gowns in pastel shades for the ladies, echoing the softness of the season. Pair with delicate heels and subtle, floral-inspired jewelry. For the gents, a crisp light-colored suit, maybe in a soft gray or beige, paired with a pastel tie or pocket square can be the perfect nod to spring.
Outfit #2: Ladies can opt for knee-length dresses in floral prints, paired with comfortable ballet flats or sandals. Infusing these wedding fashion tips into your ensemble, gentlemen might consider lighter trousers and a linen shirt, maybe even daring to roll up the sleeves if the sun's shining bright!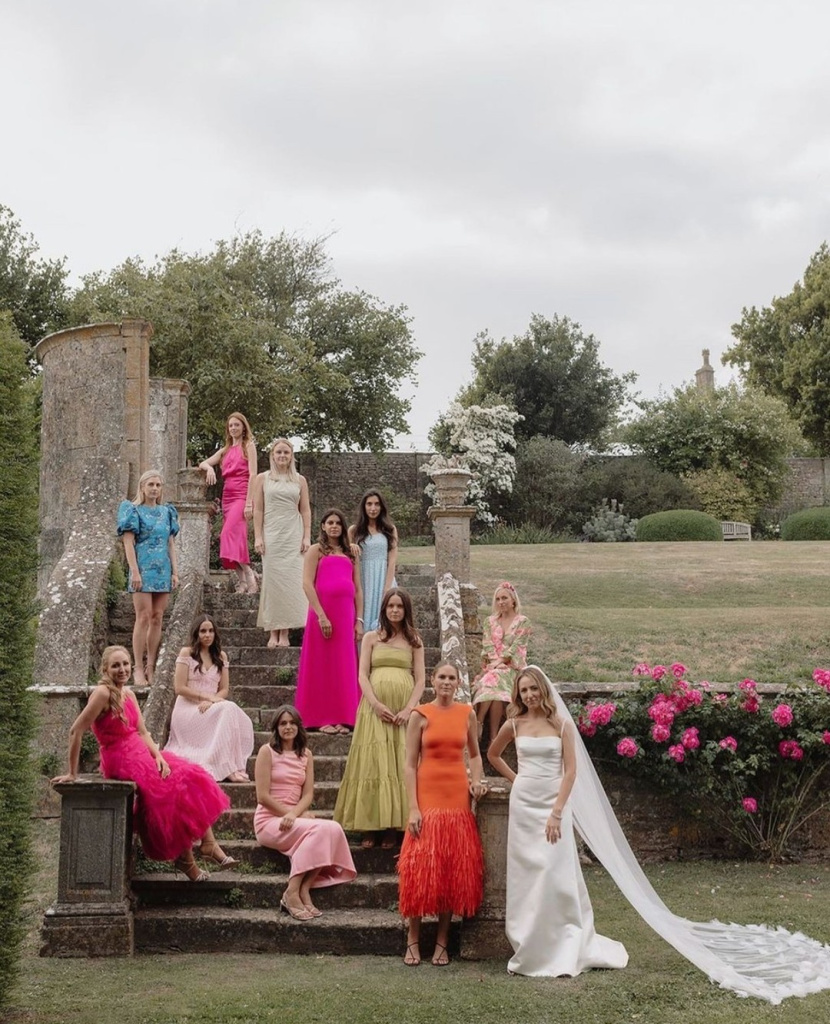 Summer: Sunlit Dreams and Starry Beach Nights
When the sun's at its peak, summer weddings are all about staying cool while looking sizzling hot.
Outfit #1: For women, a sleek, strappy maxi dress in a bold color can capture the vibrancy of summer. Pair it with elegant sandals or open-toed heels. Men can go for a tailored navy or charcoal suit, perhaps even daring to ditch the tie for a more relaxed yet refined look.
Outfit #2: Sundresses are a girl's best friend in summer. Choose breathable fabrics and playful patterns. Pair with cute wedges or stylish sandals. For the guys, chino shorts with a casual button-up shirt can keep things relaxed yet sophisticated.
Autumn: Rustic Vibes and Golden Hues
As the leaves change, so should your wardrobe palette. When pondering what to wear as a guest to a wedding during this season, it's time to embrace the warmth and depth of autumn.
Outfit #1: Ladies, think of long-sleeved dresses in deep, earthy tones. Accessories with gold or bronze for that added autumnal touch. Gentlemen, a rich-toned suit in deep greens, maroons, or browns can set the right tone. Pair with a warm-colored tie and leather shoes.
Outfit #2: Women can opt for midi skirts paired with cozy jumpers, adding boots to complete the look. For men, dark jeans paired with a sweater or a rustic-colored shirt can encapsulate the essence of fall perfectly.
Winter: Cozy Elegance Amidst Frosty Panache
Winter weddings can be magical, and your attire should reflect that enchantment.
Outfit #1: Velvet can be a fantastic addition to your wedding guest wardrobe choices. For women, opt for longer gowns in deep tones like emerald, navy, or classic black. Add a shawl or a fur stole for that extra warmth and panache. Meanwhile, men can go all out with a dark, tailored wool suit, pairing it with a rich silk tie and polished leather shoes.
Outfit #2: Ladies, consider stylish jumpsuits in thicker fabrics or even a chic midi dress paired with tights and ankle boots. Men can't go wrong with a smart turtleneck sweater paired with tailored trousers and lace-up boots. Remember, layering is your friend in the chilly season!
Do's and Don'ts of Wedding Guest Attire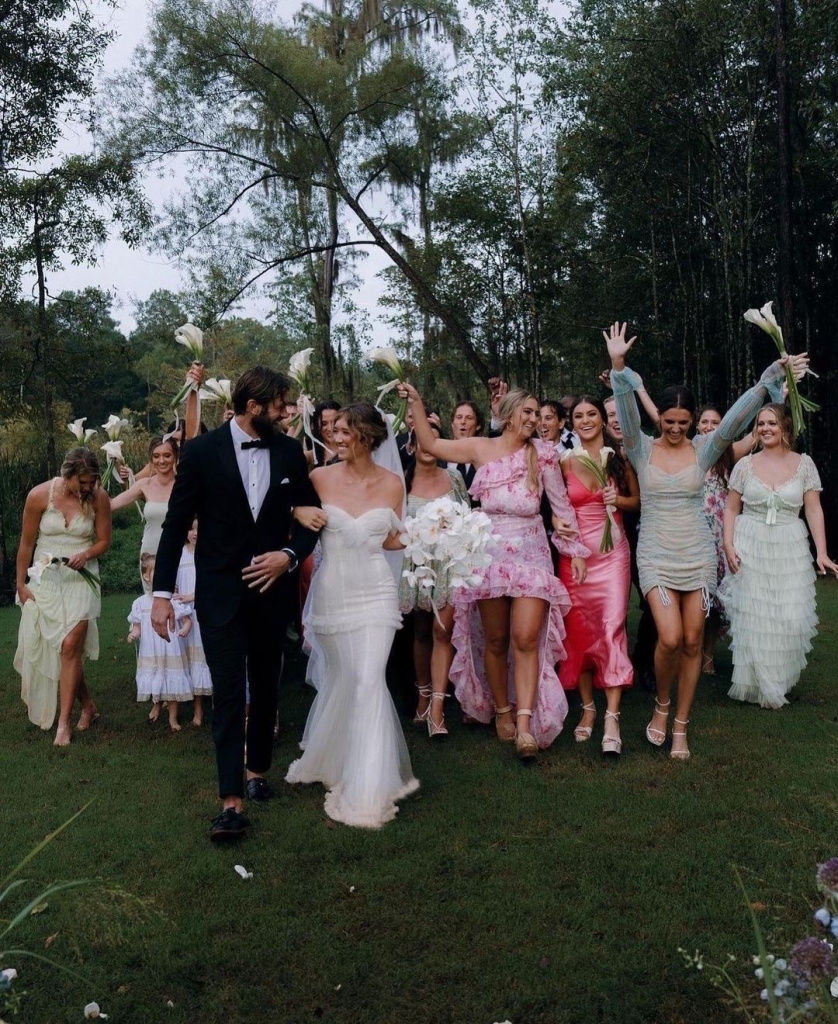 While understanding what guests wear to a wedding can be a delightful mix of excitement and nerves, it's essential to know the unwritten rules. We don't just want you to avoid fashion pitfalls; we aim for you to be the epitome of wedding guest attire guidelines. So, grab a pen, or better yet, bookmark this page. Here's our carefully curated list of dos and don'ts, sprinkled with handy guest outfit suggestions. Let's make sure the only thing memorable about your outfit is how drop-dead gorgeous you looked!
The Do's
When it comes to wedding attire, let's be real, we're walking through a minefield of fashion faux pas waiting to happen. Let's switch those potential blunders with jaw-dropping moments of "Wow, who's that stunner?" Here are the golden rules to swear by:
Research the Dress Code: If the invitation's vague or you're lost in translation, reach out and ask. Nobody ever regretted being over-prepared. This is the cornerstone of understanding what to wear at a wedding as a guest.
Consider the Venue: Is it a beach, a barn, or a ballroom? Your shoes, especially, will thank you for this. Venues give significant hints about the expected dress code for wedding guests.
Embrace Accessories: Just like a cherry on top of your sundae, the right accessory can elevate your entire look. Whether it's a statement necklace, elegant cufflinks, or a vintage brooch, accessories add that finishing touch.
Think of Comfort: Remember, weddings aren't just about the "I do's". There's dancing, mingling, and lots of moving around. Those sky-high heels or super-tight ties might not be your best pals by the end of the night.
Respect Cultural or Religious Sensitivities: If you're attending a traditional or cultural wedding, do some homework. It's not just about looking good; it's about showing respect and appreciation for the couple's heritage.
Opt for Timeless Over Trendy: While it's tempting to be a trendsetter, sometimes classic choices stand the test of time (and photographs).
Remember, It's Their Day: It's about celebrating love and commitment. While it's a great occasion to dress up, remember the couple should be at the center of attention.
The Don'ts
Alright, we've all heard of some notorious wedding guest stories - from wardrobe malfunctions to stealing the bride's thunder. But you won't be a chapter in that book of wedding misadventures. Here's what you should steer clear of:
Don't Wear White: Unless the invite specifically says otherwise (like a white-themed party), white is traditionally reserved for the bride. This is one of the golden rules of wedding attire etiquette.
Don't Overshadow the Couple: Sure, you want to look smashing but avoid going over the top. Remember, it's their day in the spotlight.
Don't Underdress: While you might adore your laid-back style, a wedding isn't the place for those worn-out jeans. Always aim to be slightly overdressed rather than under.
Don't Ignore the Season: You wouldn't wear summer clothes in the dead of winter, would you? The season can guide your fabric and color choices, ensuring you're both comfy and stylish.
Don't Forget a Gift: Yes, it's not related to attire, but it's a gesture of love and appreciation. Even if it's a small token, it's the thought that counts.
Don't Wear Overly Revealing Outfits: A wedding is typically a family affair, with guests ranging from toddlers to grandparents. Aim for a balance between stylish and appropriate.
Don't Neglect the Details: Those tiny wrinkles or unnoticed stains? They can become quite glaring in photos. A little attention to detail can go a long way in perfecting your look.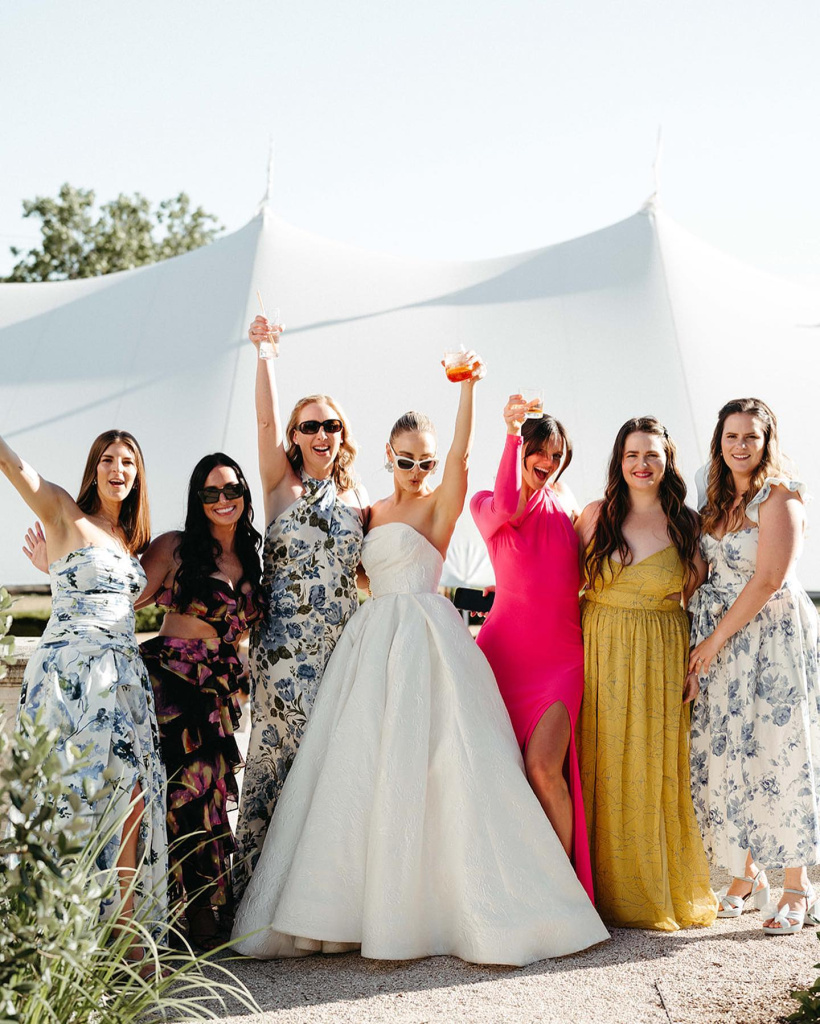 Wrapping things up, remember that age-old question, "What should a guest wear to a wedding?" It's not about a one-size-fits-all answer. It's about blending the mood of the occasion with a pinch of your own flair. When navigating through guest attire for different wedding themes, think of it as a dance – step in tune with the theme, but don't forget to add your own signature moves. Let the rhythm of the event and your personal style guide you. So, as the curtain closes on our little fashion guide, here's a toast: May your choices always resonate with the occasion, and may you feel as fabulous as you look. Cheers!