Wedding dresses at Bridal Fashion Week Spring 2022
Publication date:

03/06/2022

Updated:

02/06/2023
The next wedding season is bound to surprise brides-to-be with a variety of different dresses, gowns, jewelry, shapes and materials. Bridal Fashion Week offers a great range of wedding attires, both traditional and modern, to satisfy the tastes of the most capricious fashionistas. You may have noticed the abundance of minimalistic gowns, mini dresses and bridal separates that are gaining popularity in recent times. However, if you're a more classic type, you'll easily find some gorgeous up-to-date voluminous ball gowns. Enjoy wedding dress options in the following article.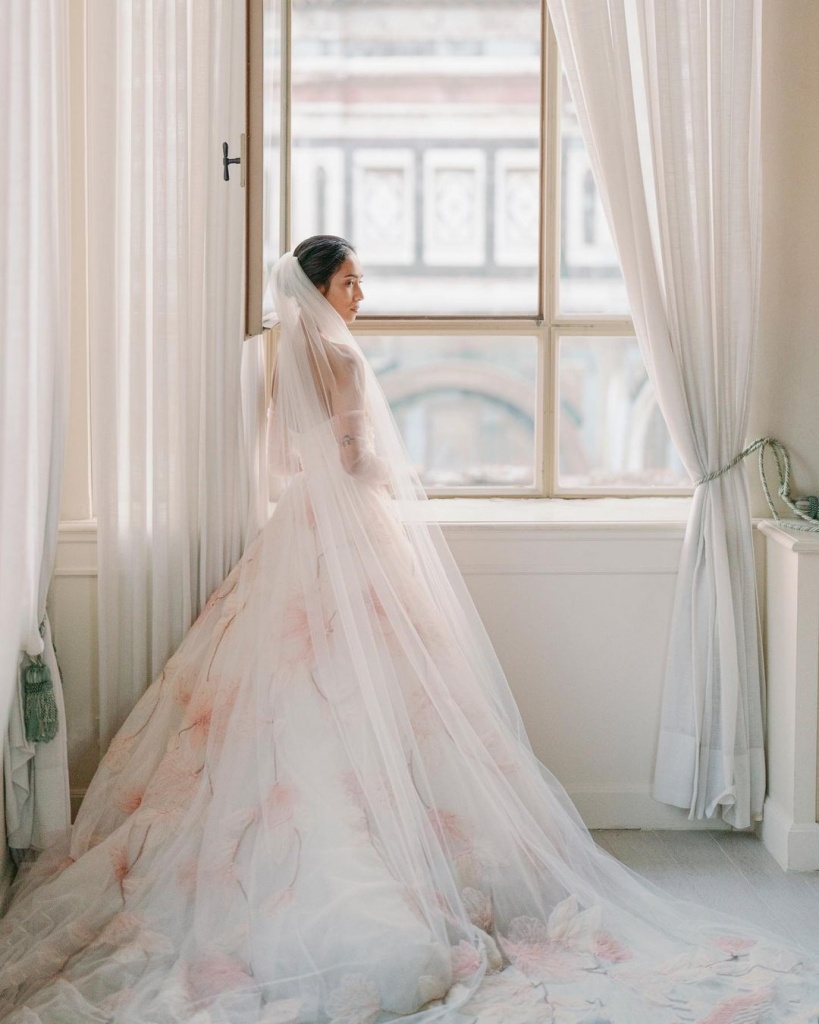 Photo by courtneybowlden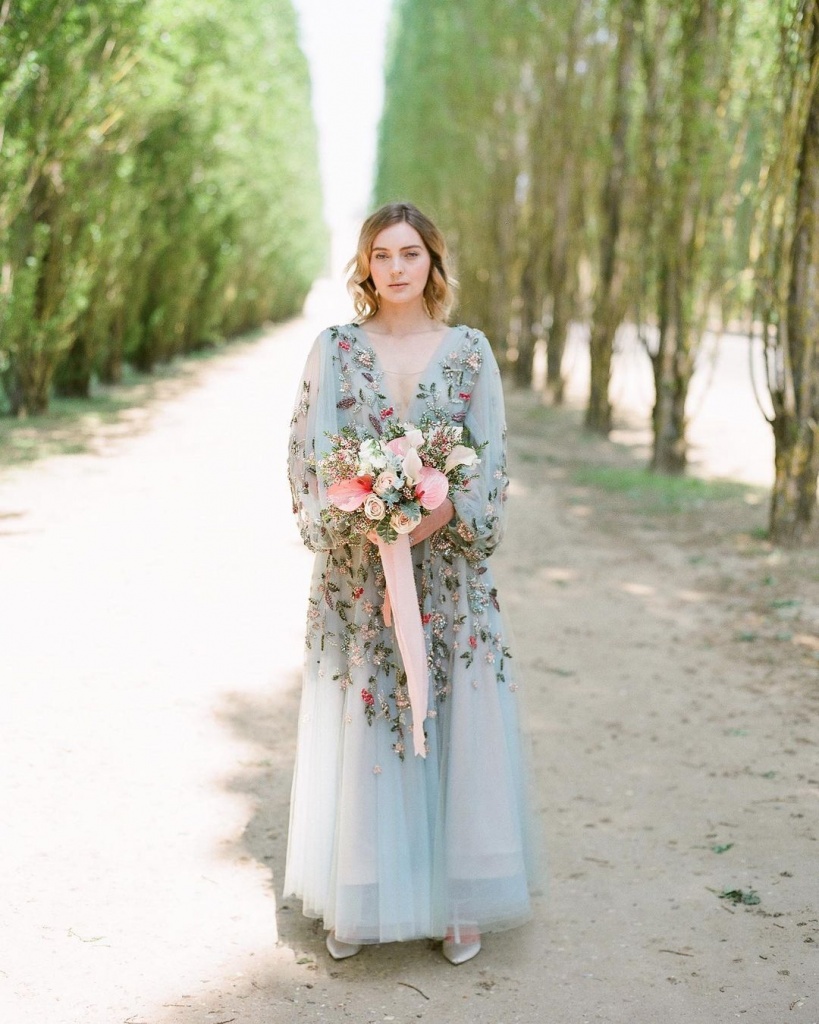 Photo by ashleynoelleedwards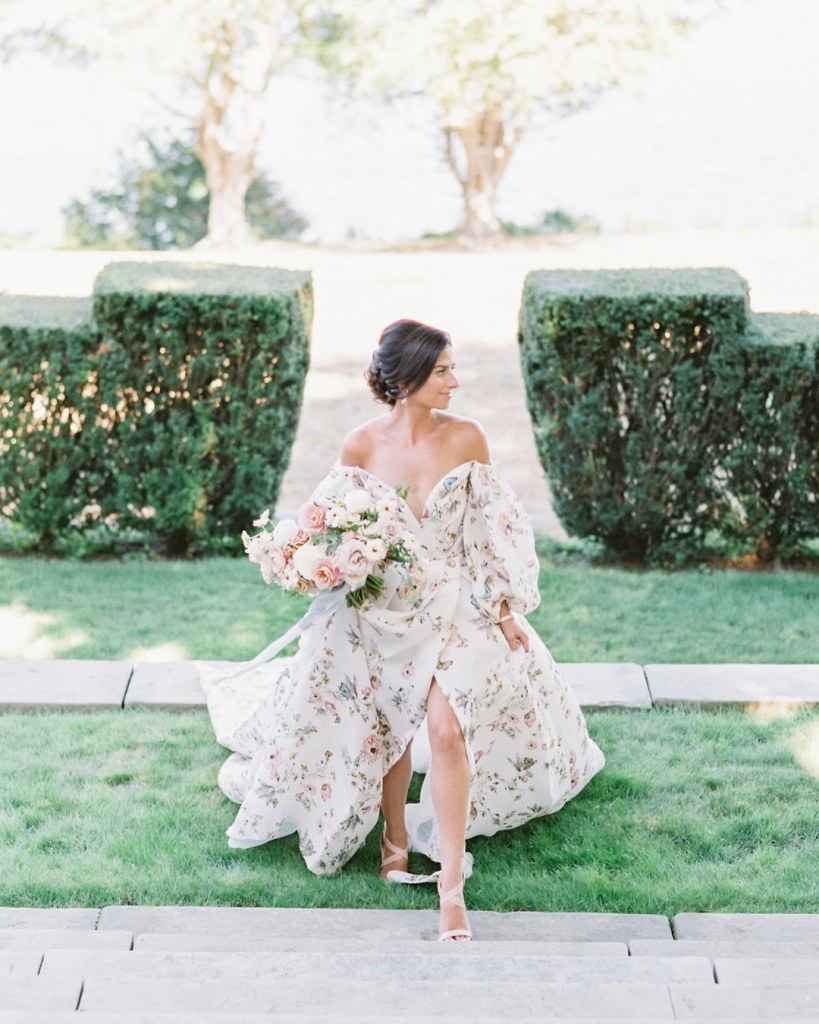 Photo by laurenfair
Floral Motifs
Keeping their high position, dresses with floral prints or embellishments are still at the top of the list, though the diversity of shapes and colors has increased. 3D floral appliqués and rich beading adornment make the entire look very  exquisite. Experiment with a pastel pink or blue colored dress to follow all the major trends of 2022.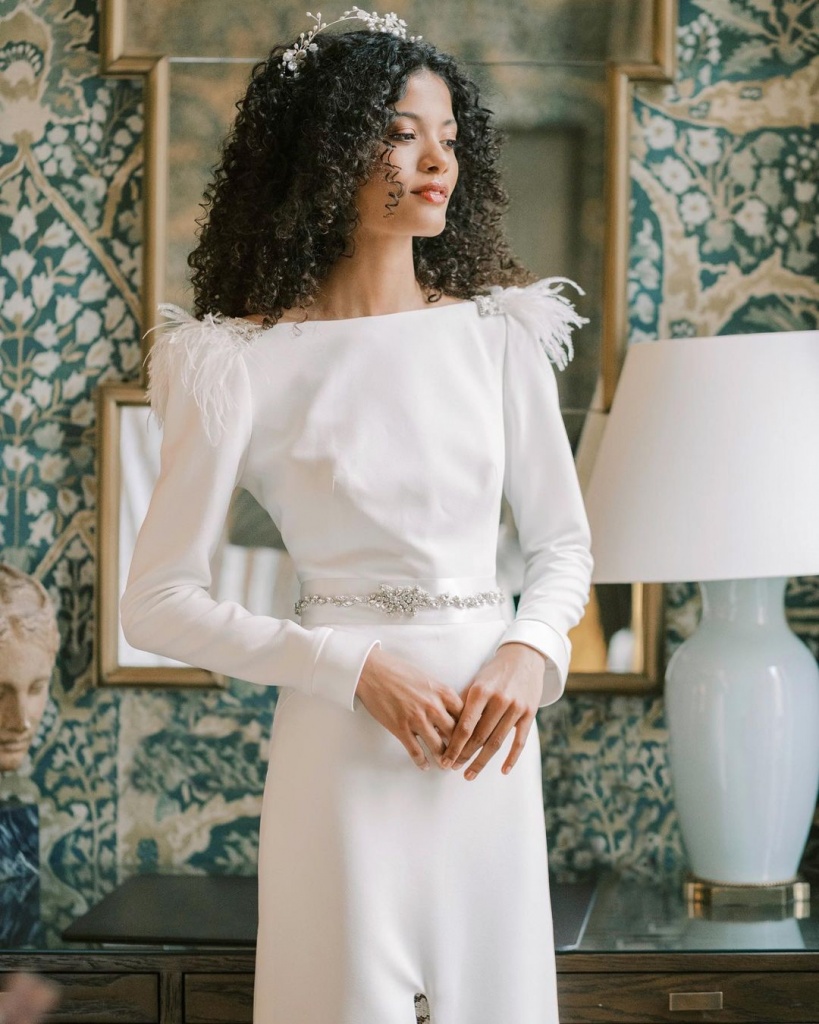 Photo by andyourstory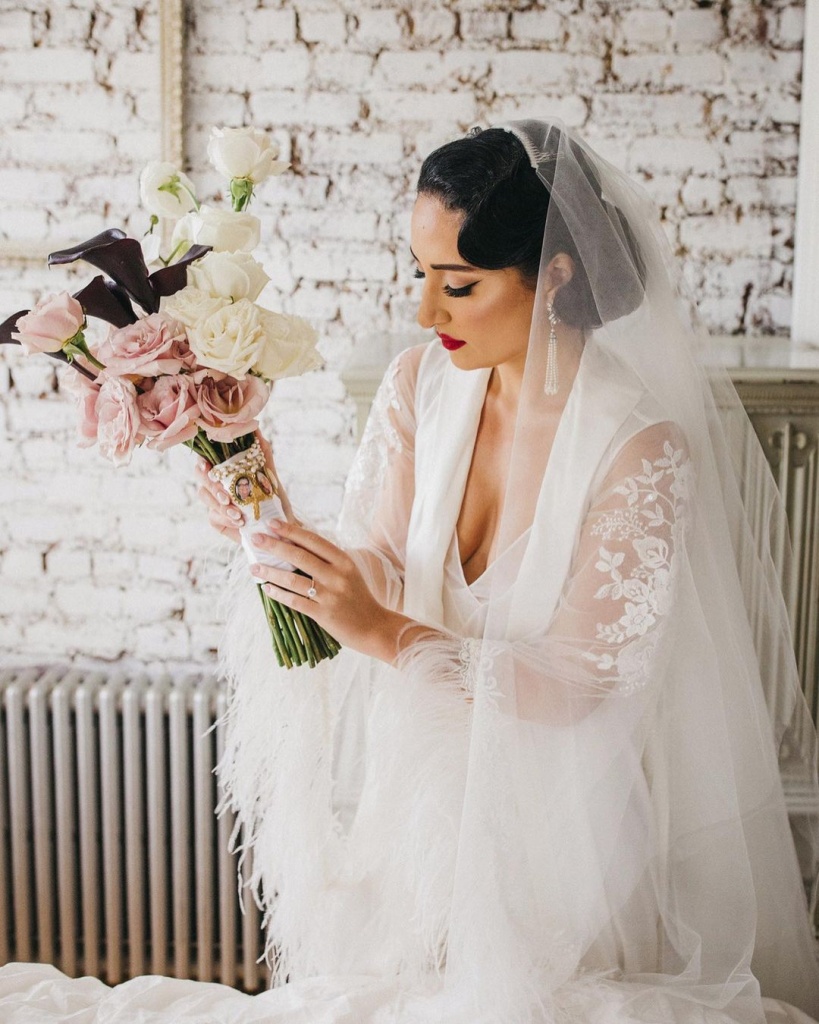 Photo by jaylimstudio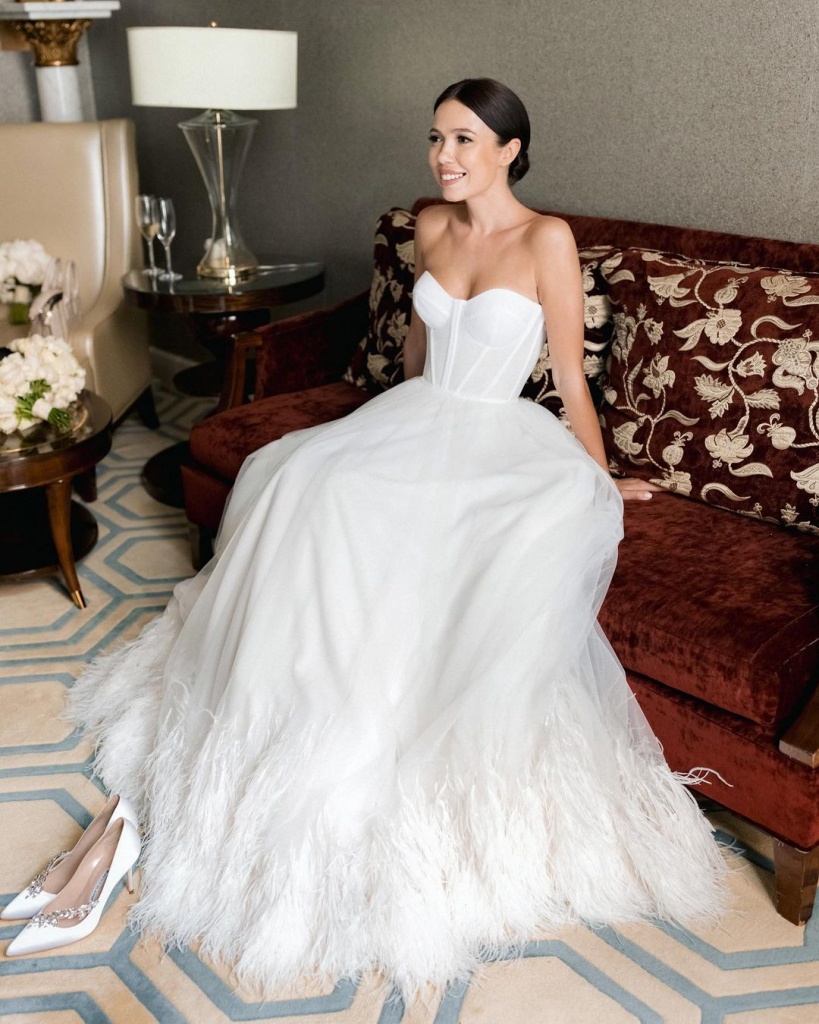 Photo by andrewbayda_wed
Dramatic Feathers
For more than one season feathers have caught everyone's attention. They can be seen as a decoration on the bottom of the dress, on the shoulder line and even on the airy romantic sleeves. Anyway, choosing an accessory or a dress with such an element, you'll considerably add chic and elegance to your look.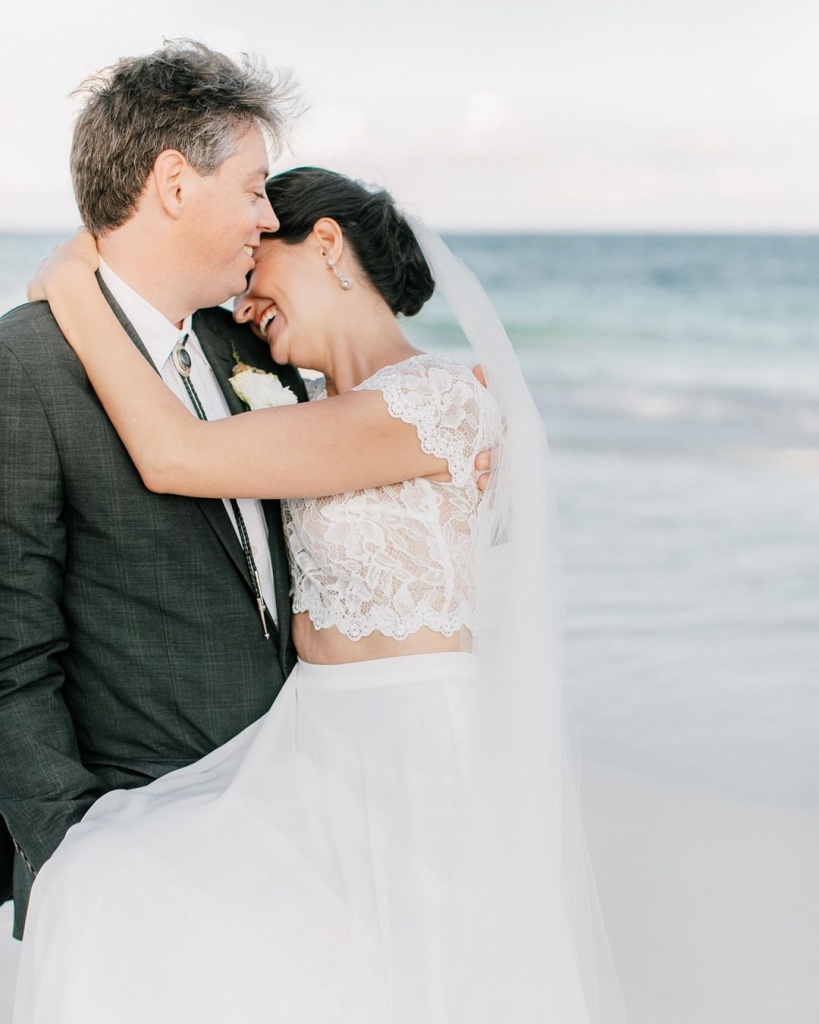 Photo by magdalenastudios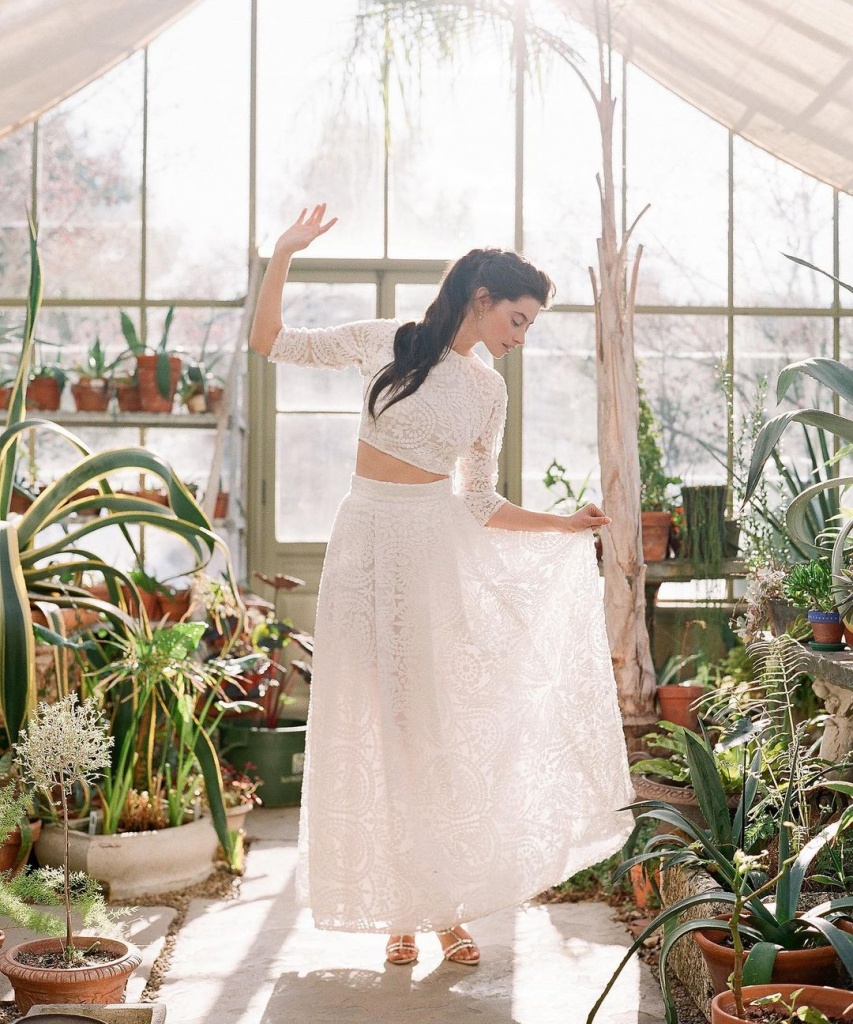 Photo by corbingurkin
Bridal Separates
Frankly speaking, it's been predicted that this Fashion Week multi-piece outfits will become a huge trend. The bridal separates, being a charming suit or a skirt suit, are really loved by brides all over the world. This wedding option allows you to experiment and put on something extremely fashionable, though still sticking to wedding traditions.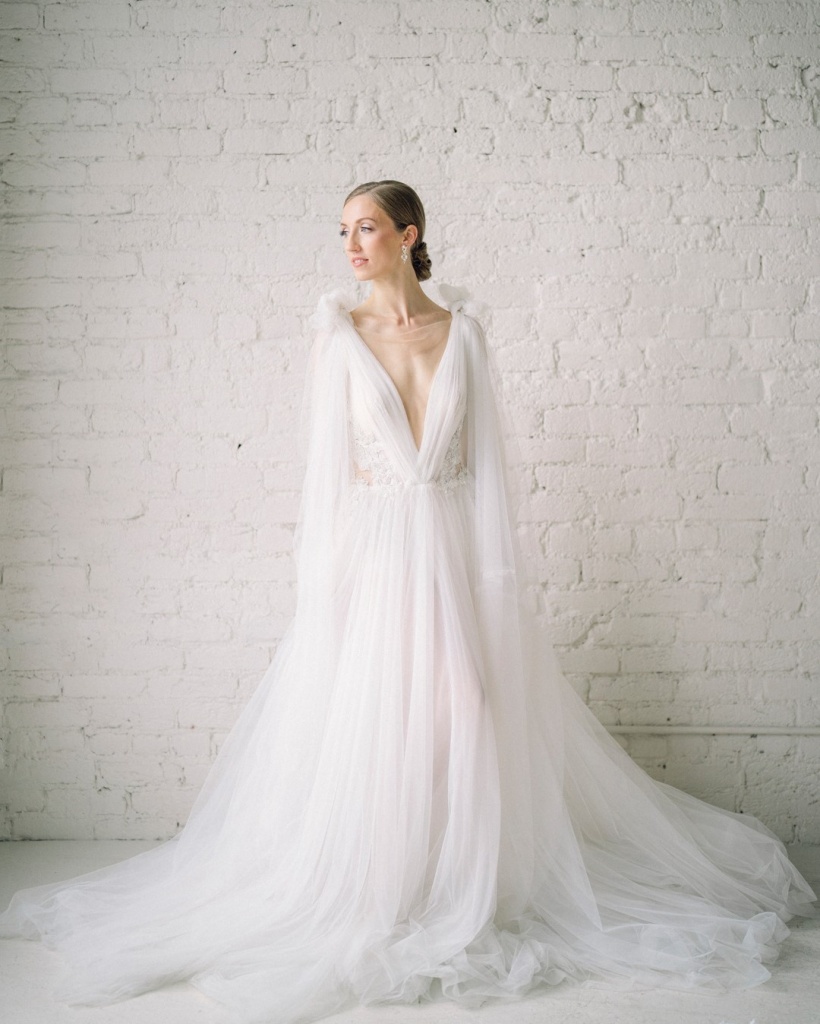 Photo by courtneybowlden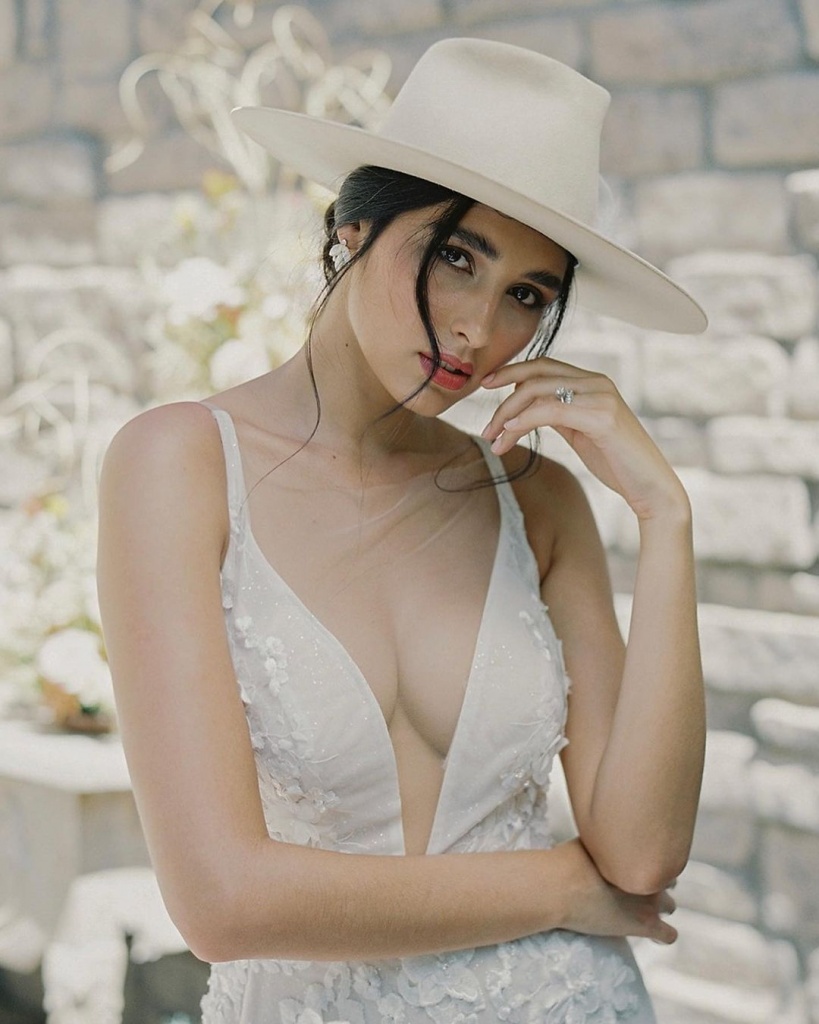 Photo by carriekingphotographer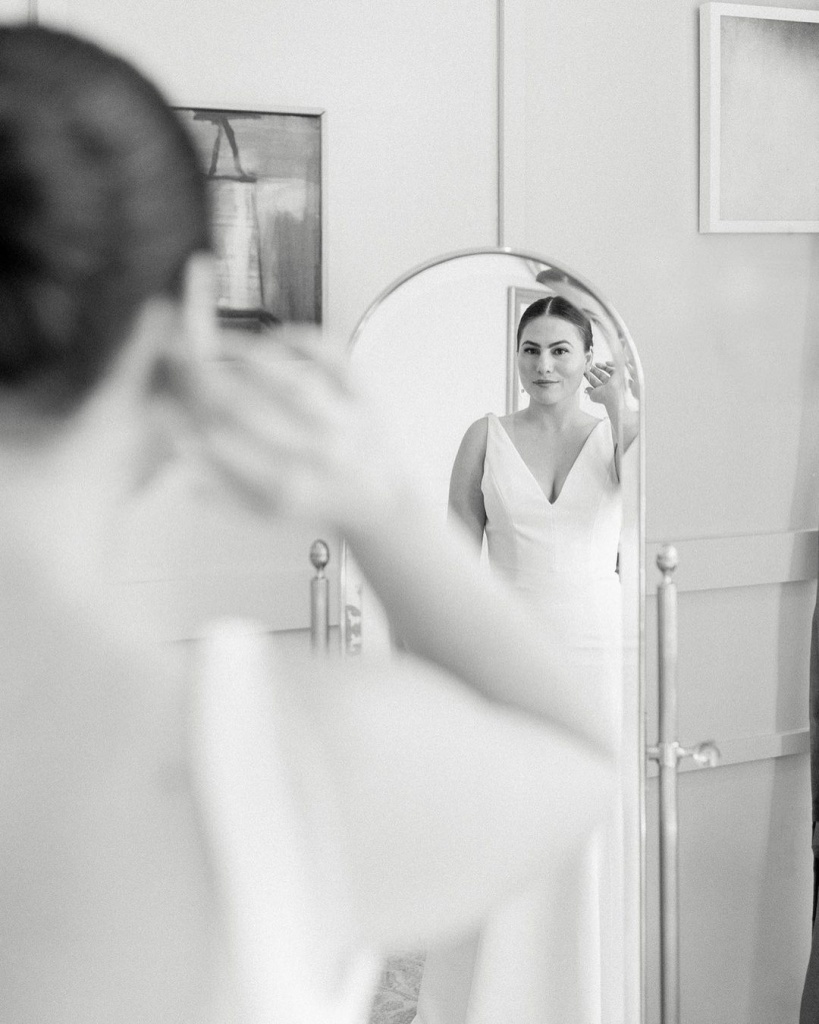 Photo by stephanieweberphotog
Deep V-Necklines
It doesn't matter whether you're looking for a dress with a lot of volume and adornment or a simple one with an ultra-feminine silhouette, a V-neckline will always look perfect. Moreover, such a sharp angle flatters the décolleté and looks incredibly gentle.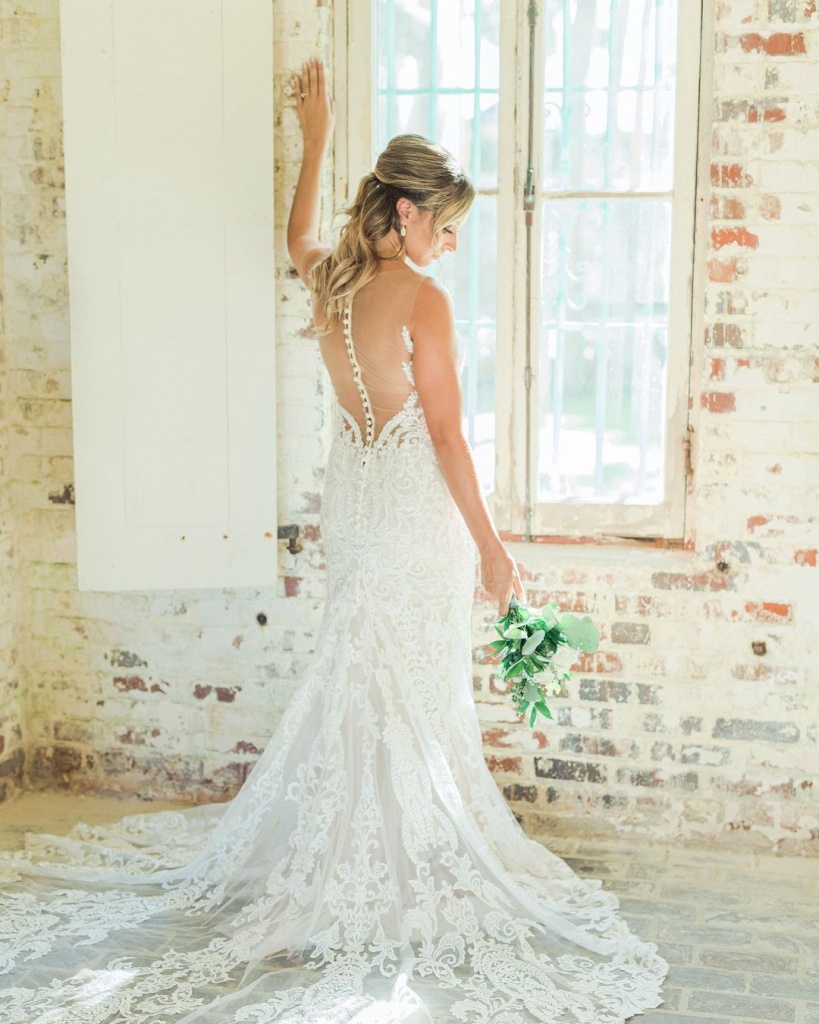 Photo by summeradamsphotography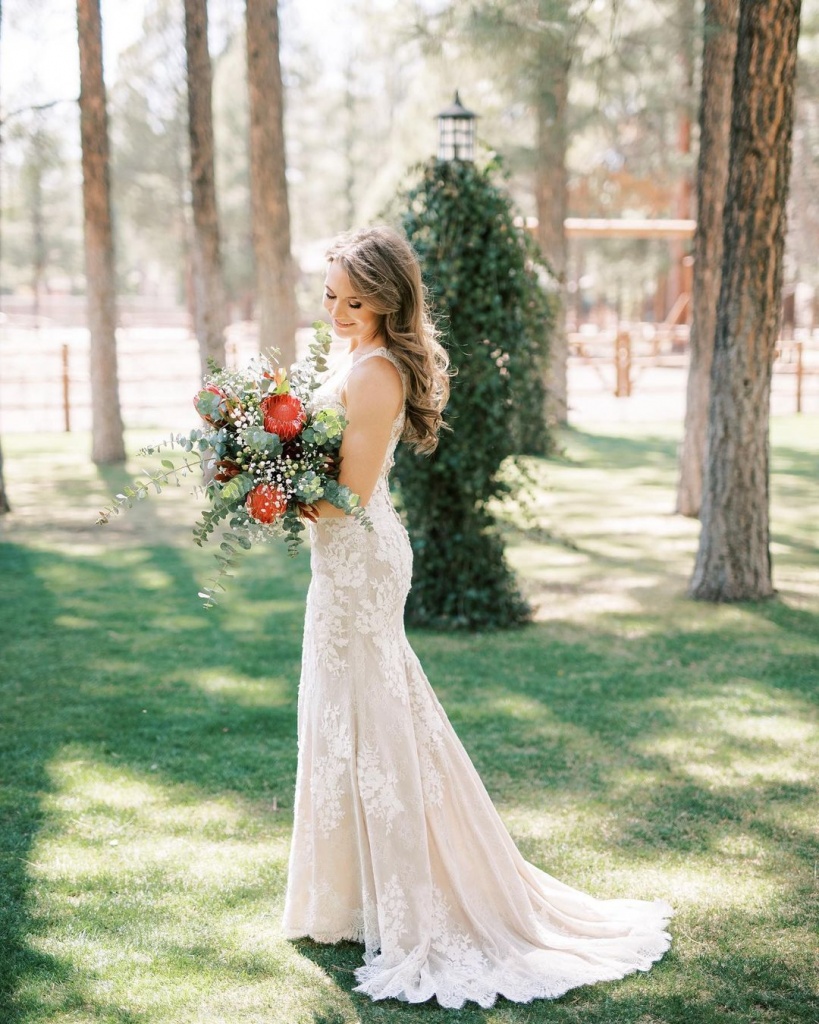 Photo by devonstoebephoto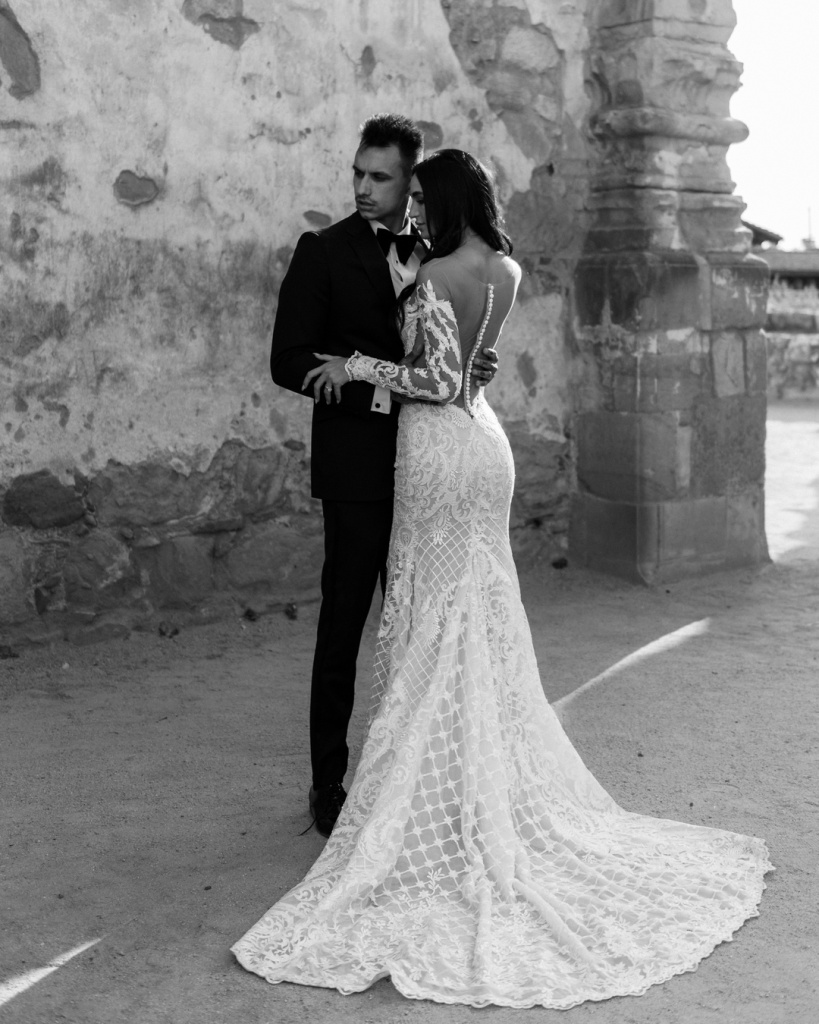 Photo by lovelylight_imagery
Sexy Silhouettes
Many brides prefer exactly this kind of form-fitting dress to emphasize the curve-skimming silhouette and skin-baring elements. Quite often, designers suggest these models accompanied by the variety of lace, florals, feathers and open back effect, which makes the entire look extremely stylish.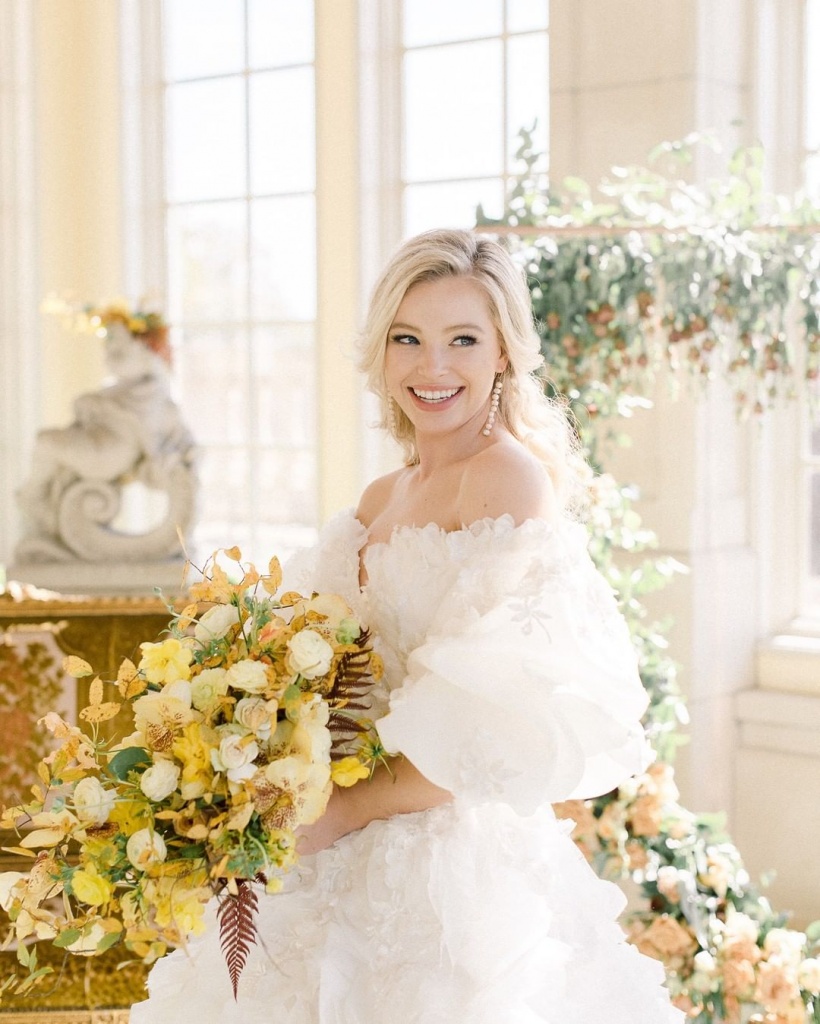 Photo by xoandfetti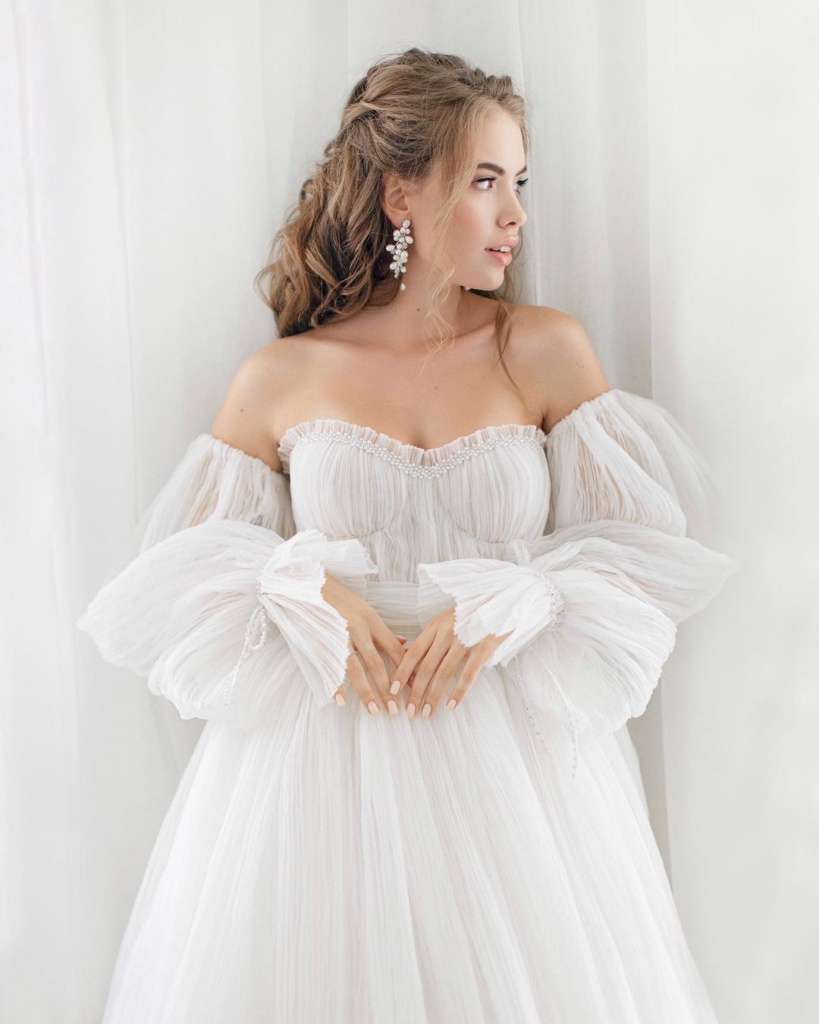 Photo by masha.golub
Photo by masha.golub
Balloon "Puff" Sleeves
The best option for a summer or fall wedding would definitely be a gown with puff sleeves. Rooted in the Regency era, this beautiful detail is becoming more and more popular these days. It's basically a new life for outdated '80s wedding attires that show off women's tenderness with these exaggerated sleeves, but still soft and subtle tissues.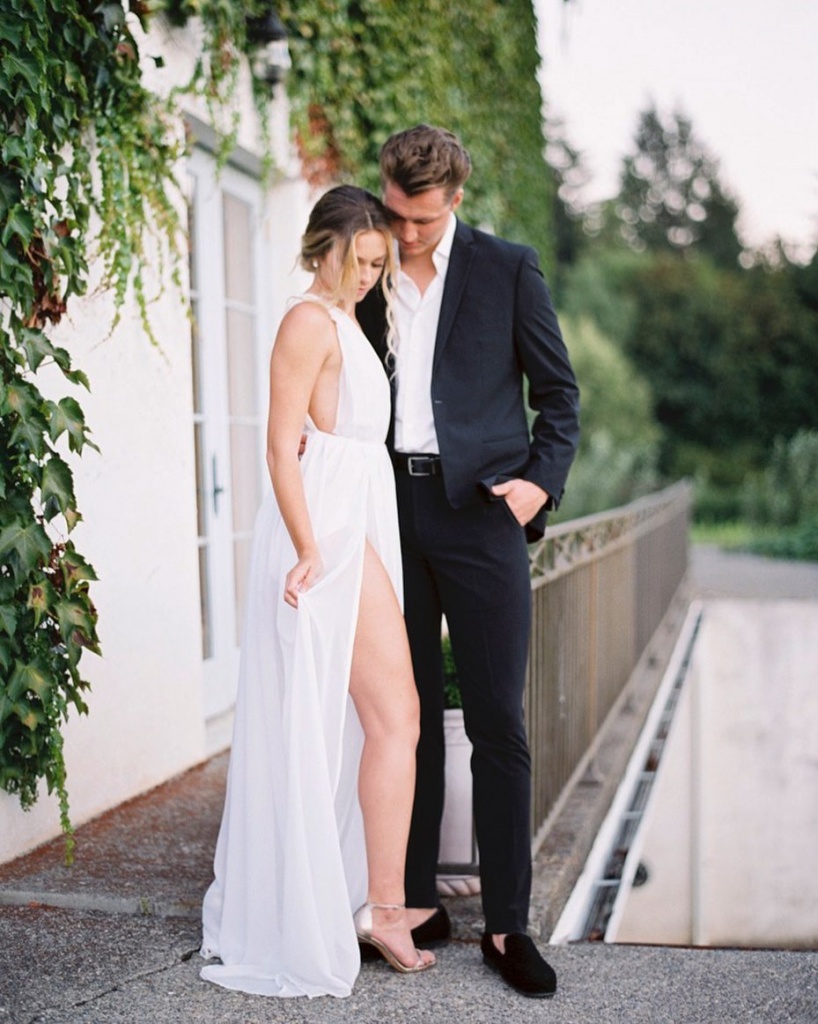 Photo by troymeiklephoto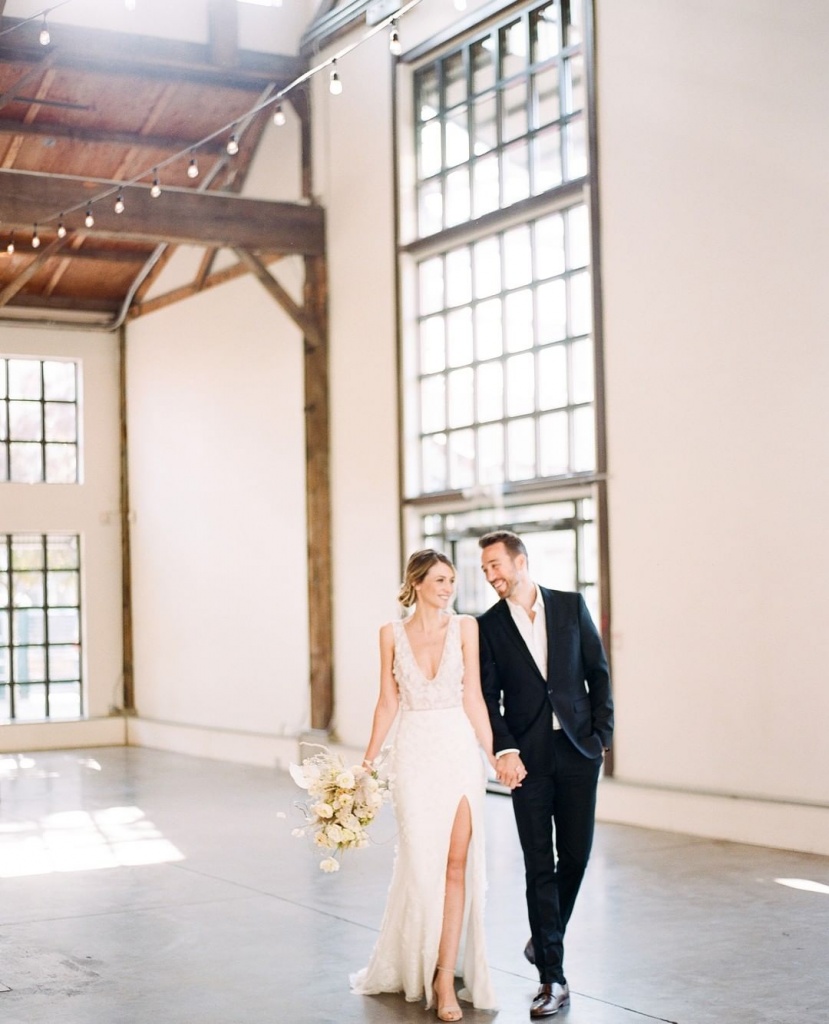 Photo by nadiahungphotography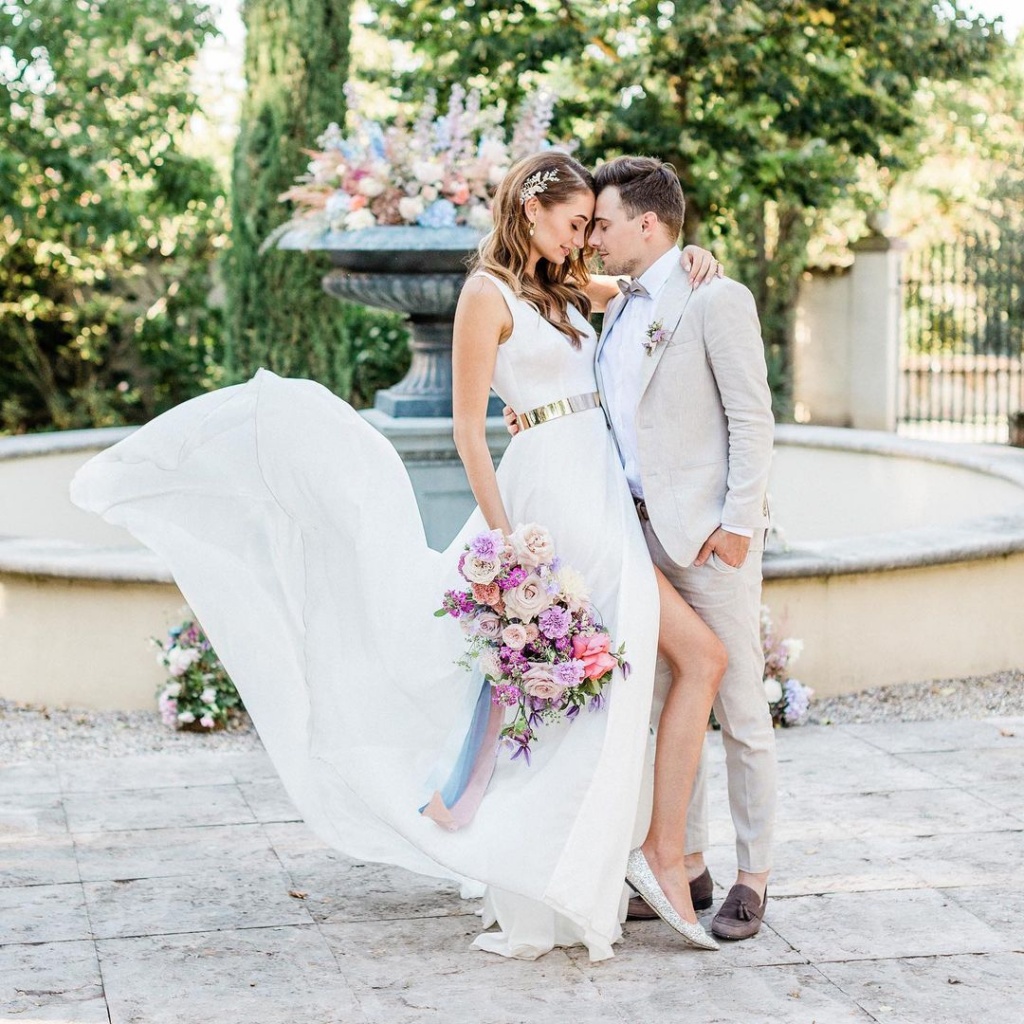 Photo by andreasandhanno
Thigh-High Slits
This versatile detail will turn even the simplest wedding dress into a charming and attractive piece. Definitely, you may adorn it with floral decorations, beads or splashy embroidery, but mainly let your festive gown do the rest for you. A minimalist silk dress and a high slit is a working formula of great success.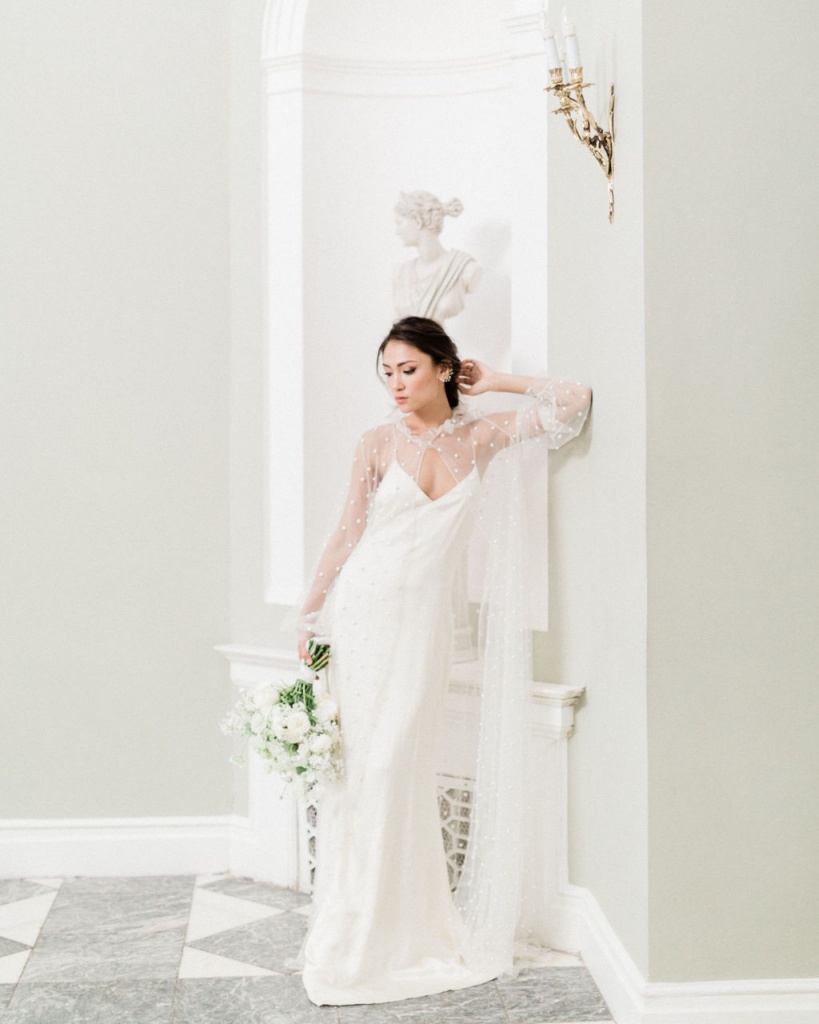 Photo by jacob_and_pauline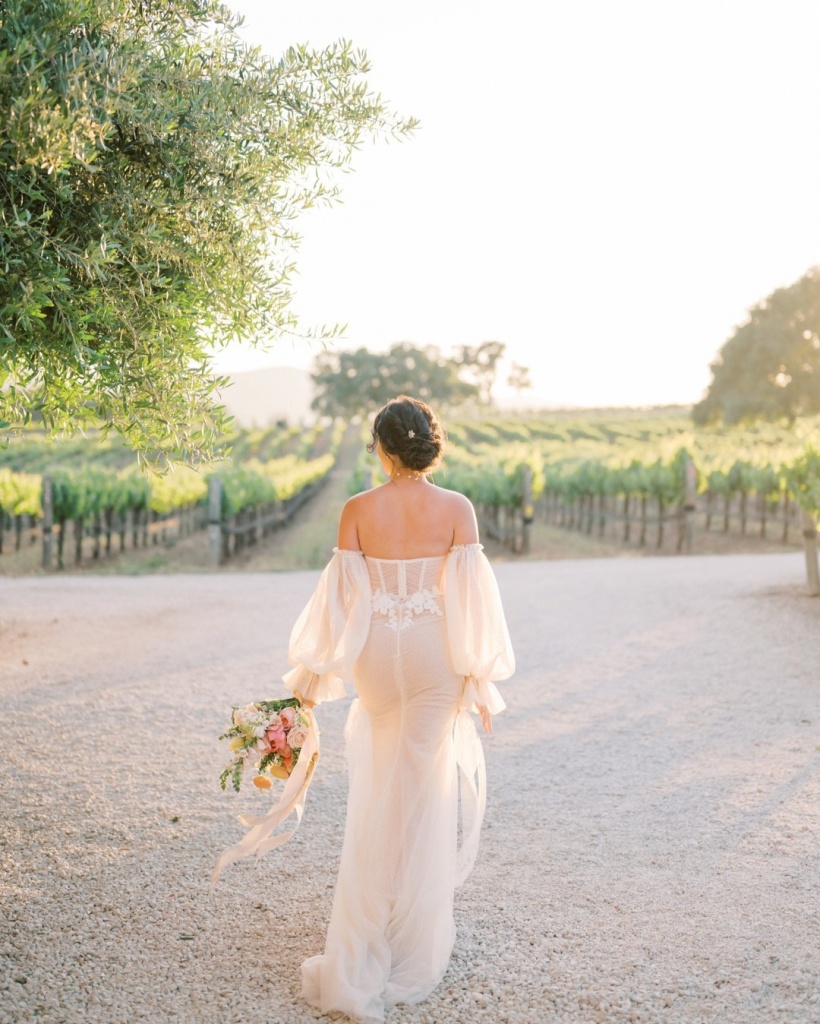 Photo by lovelylight_imagery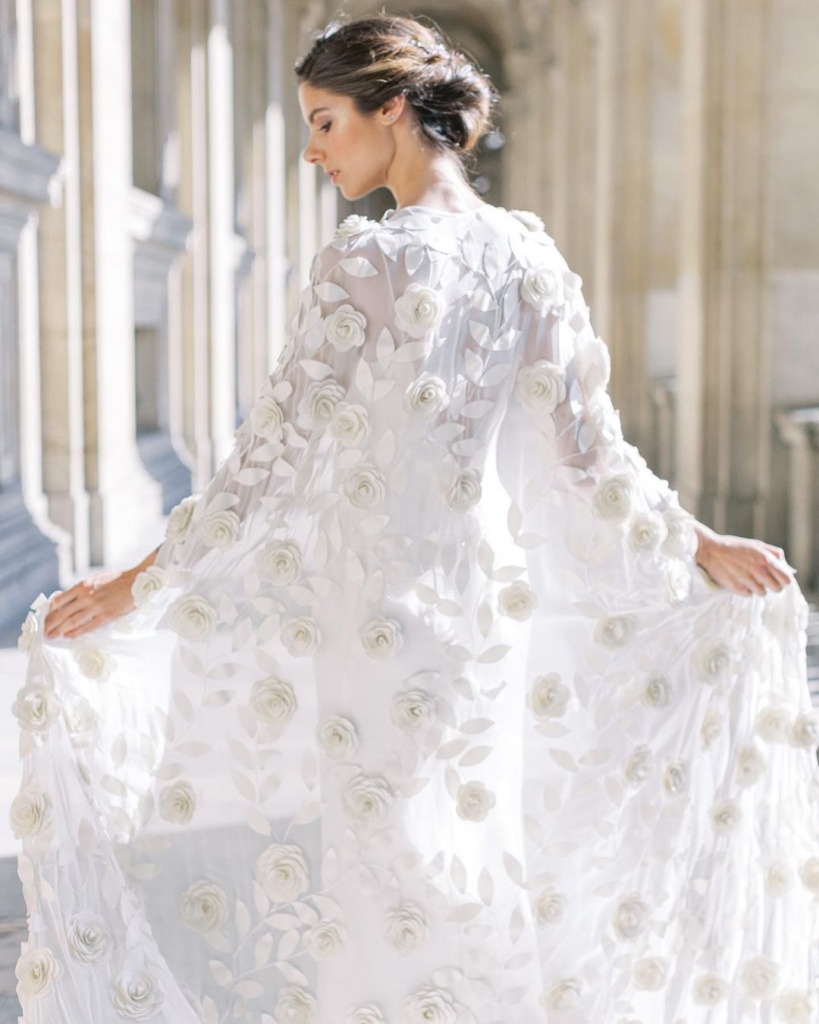 Photo by andyourstory
Transitional Pieces
In this category, you can find absolutely different items that are easily removable, namely overskirts, capes or sleeves. So, honestly, you get two outfits out of one dress. The richly decorated dramatic capes have seen  a surge in demand, with many brides today using them nowadays as an alternative to a veil. Just imagine walking down the aisle with the marvelously adorned cape flowing behind. An absolutely remarkable look!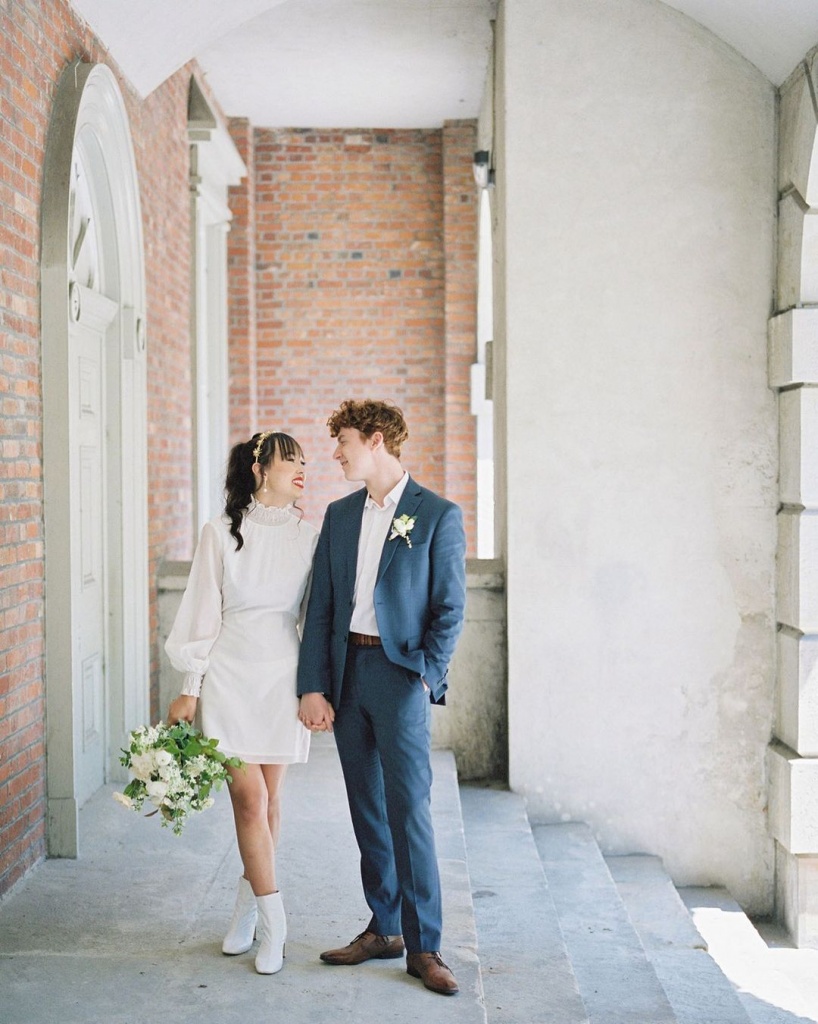 Photo by alix.gould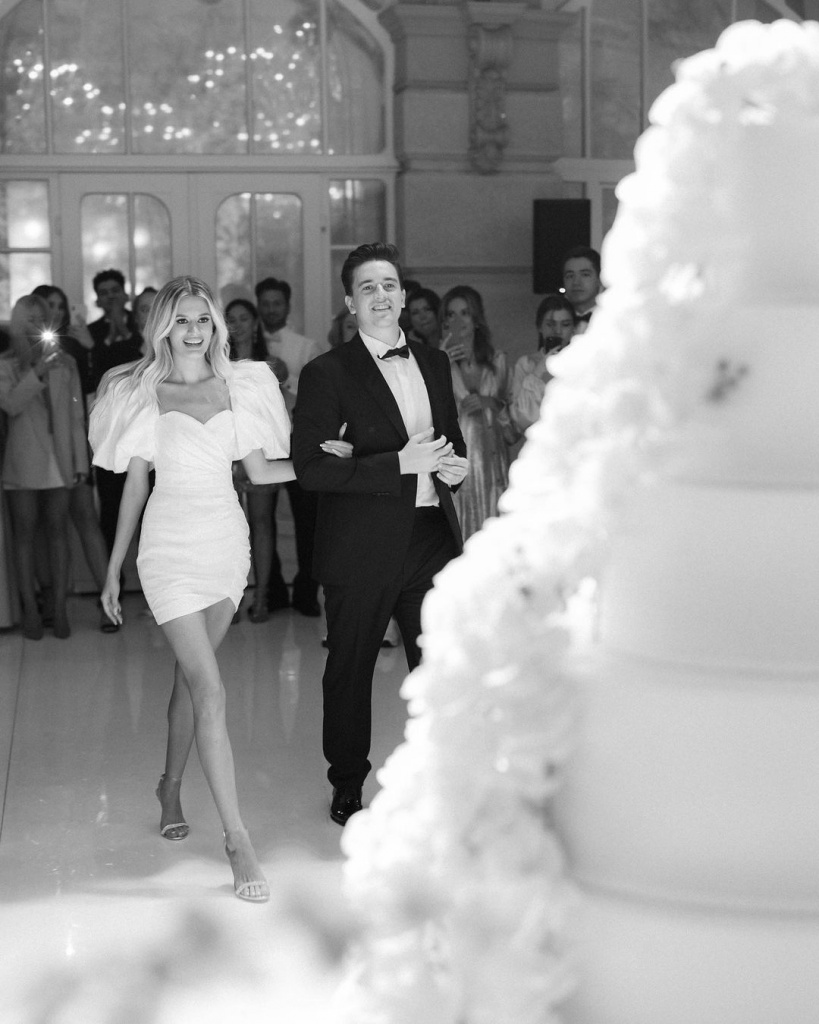 Photo by andrewbayda_wed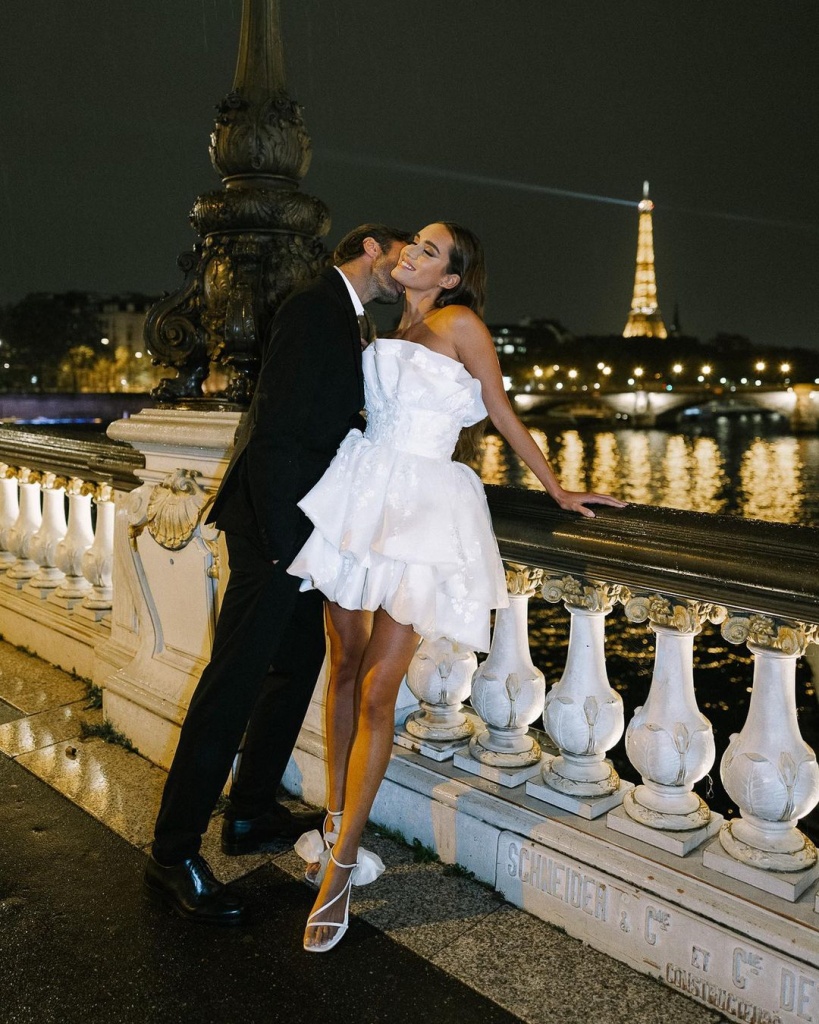 Photo by gregfinck
Mini Dresses
You'll have the admired glances of all your guests by appearing in front of them in a flirty mini wedding dress. This very trend happens to be the top recommendation from the fashion designers for wedding attire. Though for some brides it may seem a little bit extravagant and unusual, everyone agrees that such a dress will become a real hit.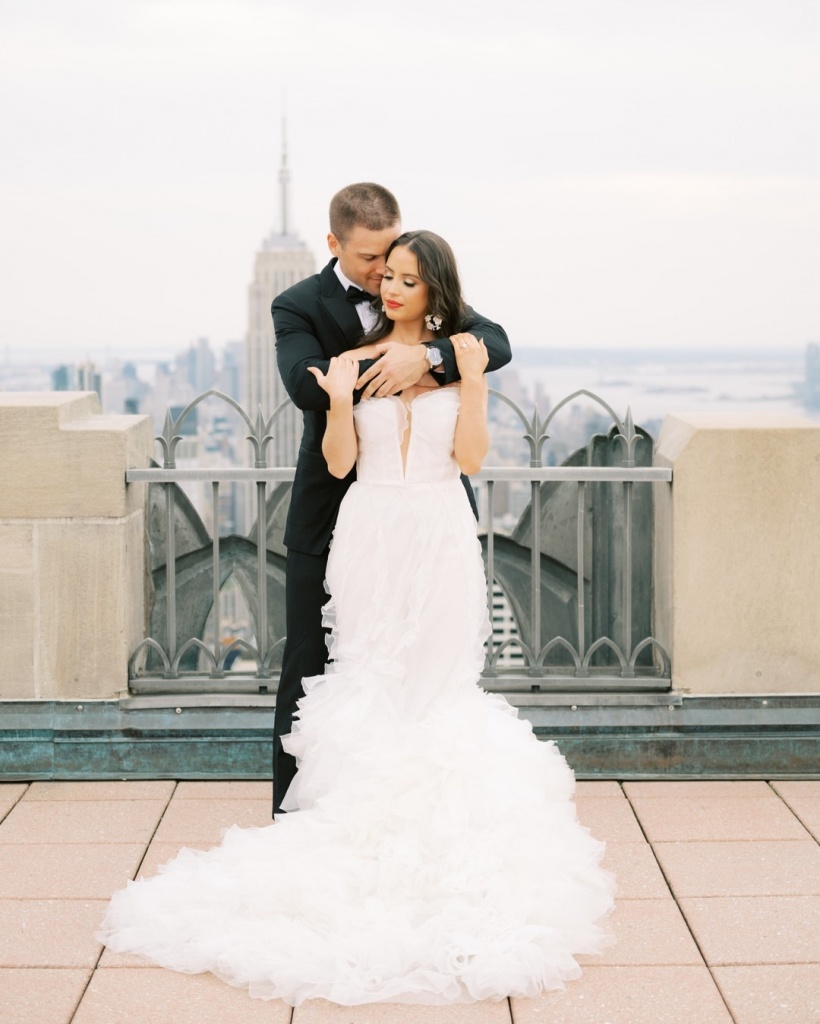 Photo by lovelylight_imagery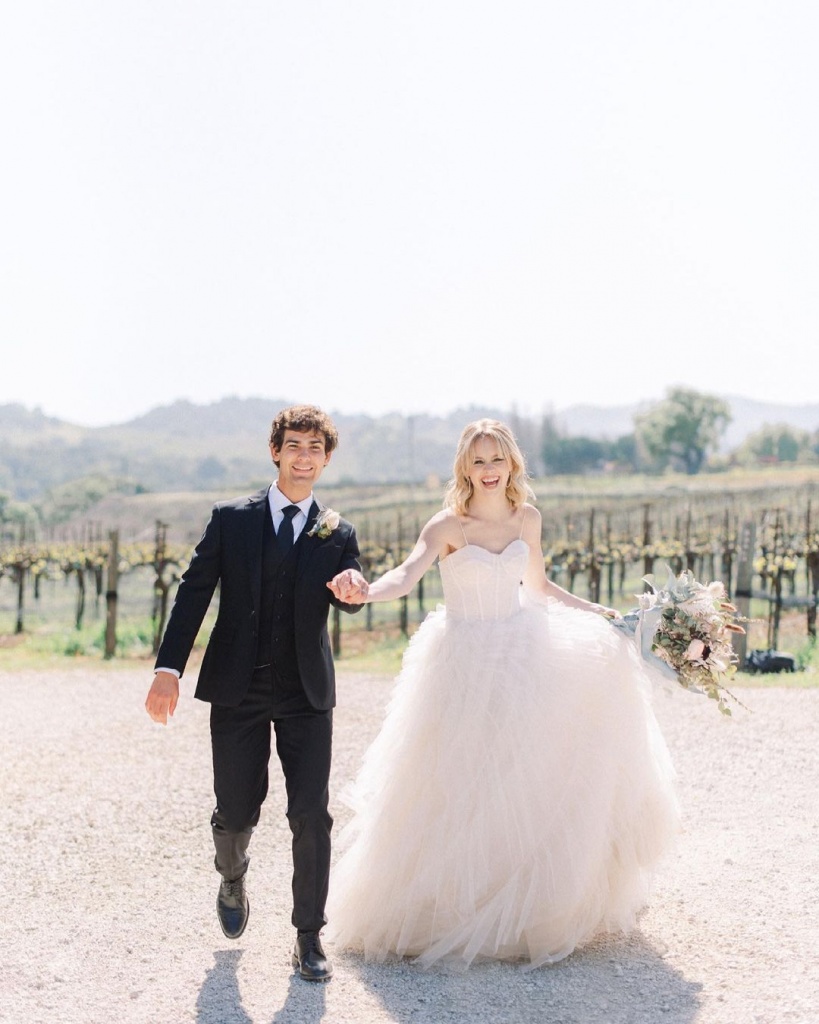 Photo by xoandfetti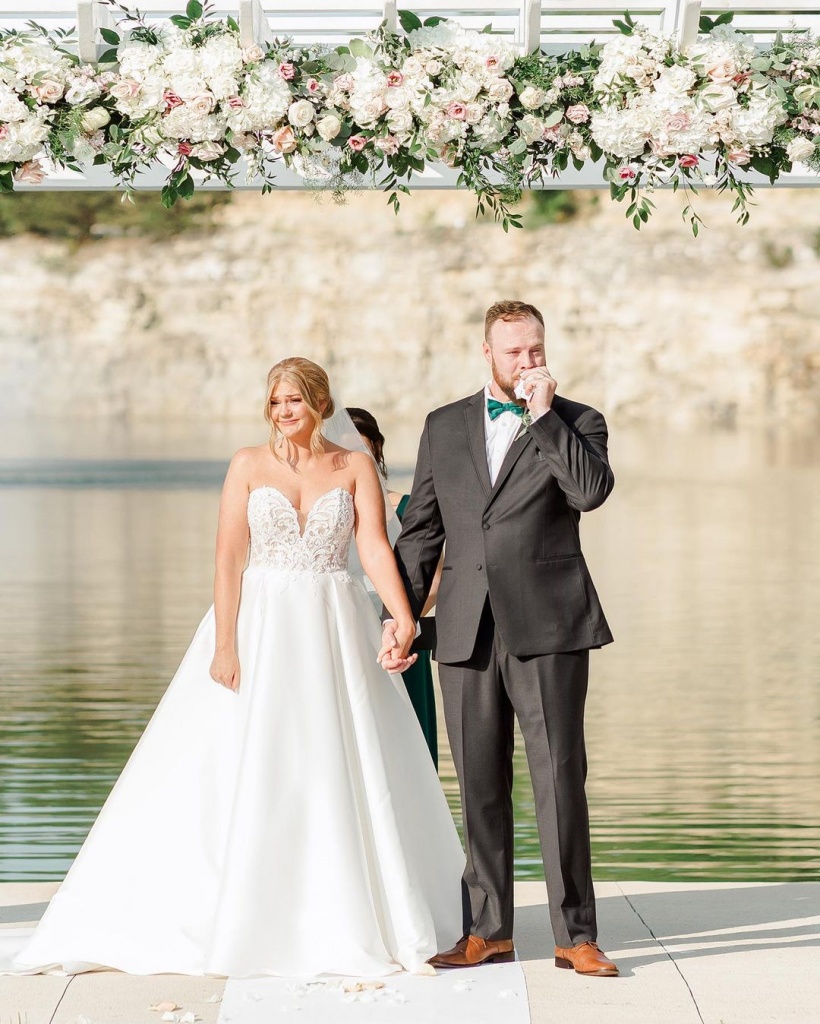 Photo by danielleambryphotography
Corset Bodices
Such wedding gowns have proven to be classic and figure flattering types. This sounds like an ideal combination: a structured corset and a voluminous skirt decorated with frothy ruffles, or a heavy satin or silk one. The choice of skirt is up to you, but a corset will definitely make your waist look elegant and stunning.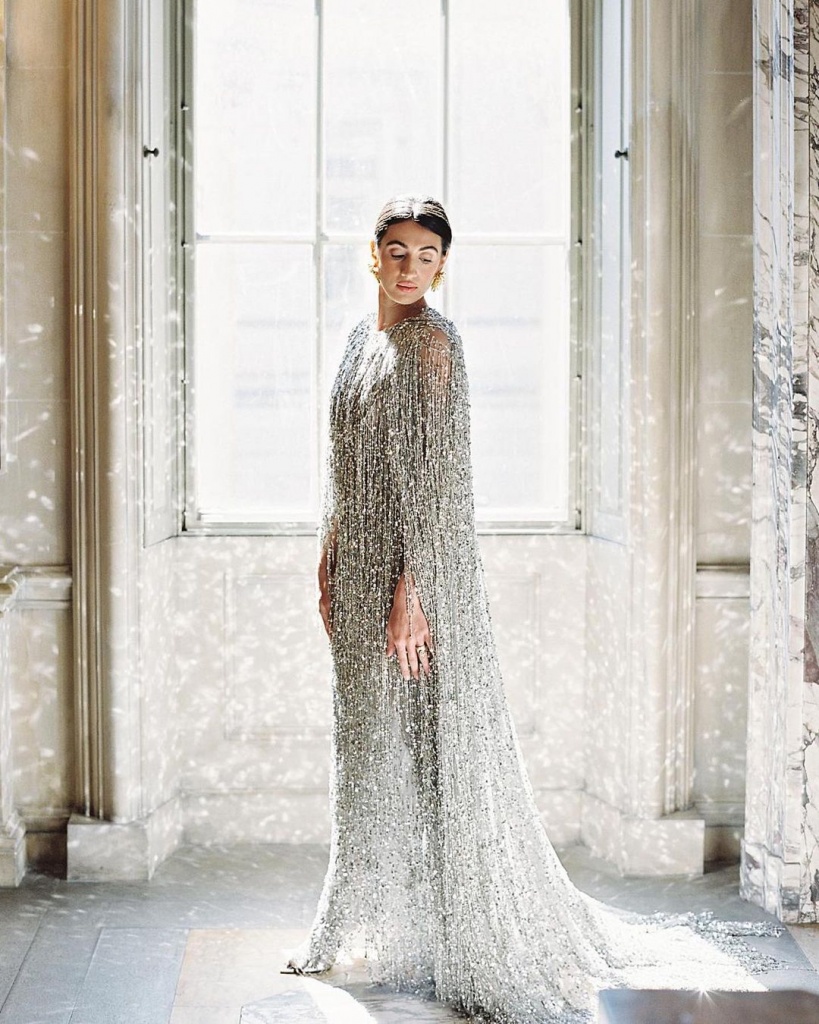 Photo by davidabel.co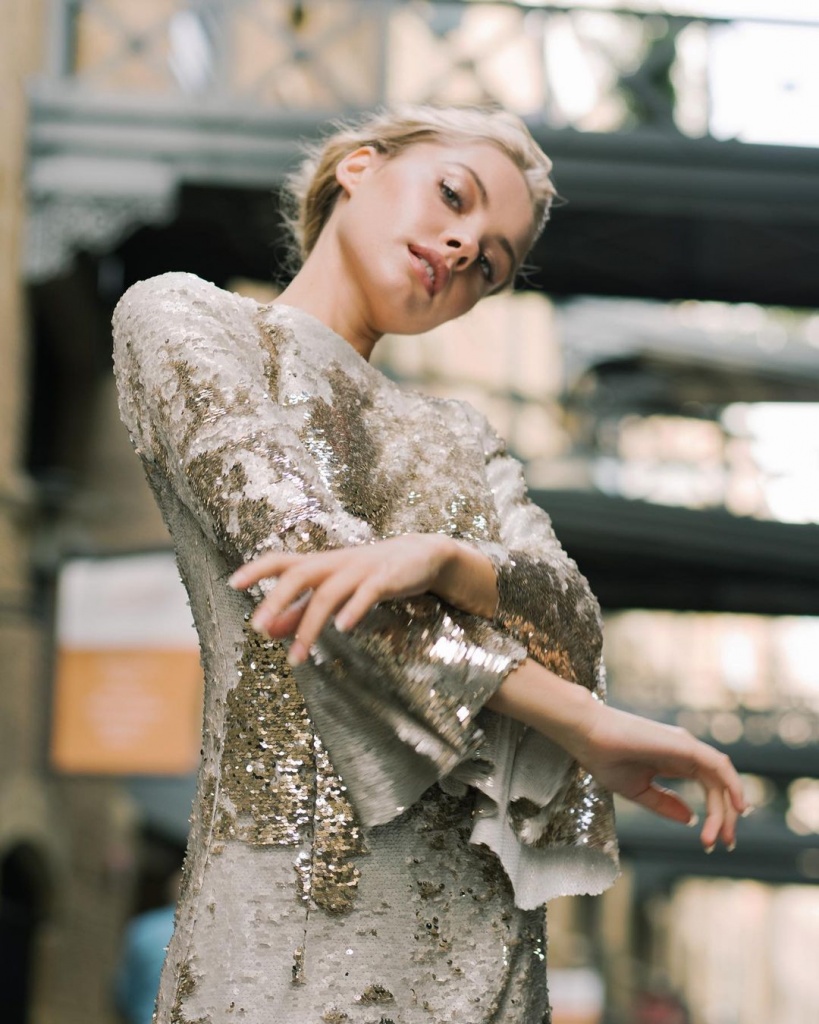 Photo by andyourstory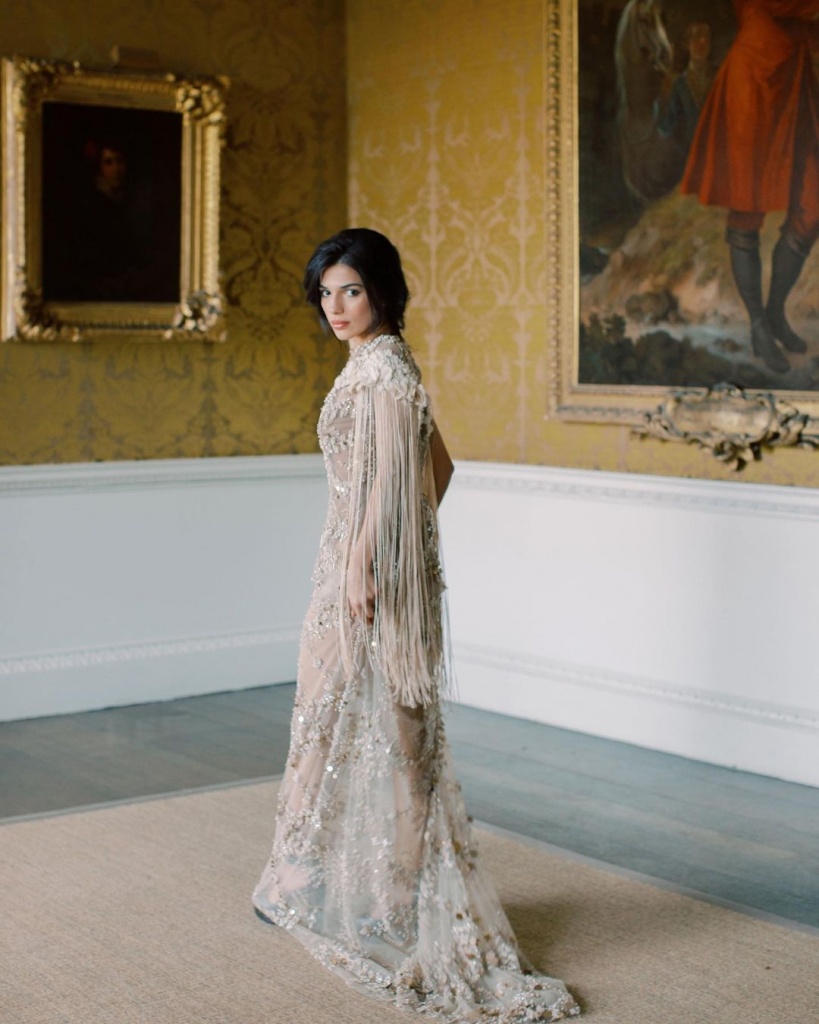 Photo by andyourstory
The After-Party Look
You should take a closer look at this type if you're planning a micro-ceremony with your closest friends, and you want to throw a party instead of a traditional celebration. As for the after-party dress, you can be at ease with the abundance of sequins, beading, feathers and cascading silver crystals. Demonstrate your strong personality by choosing an unusual wedding attire.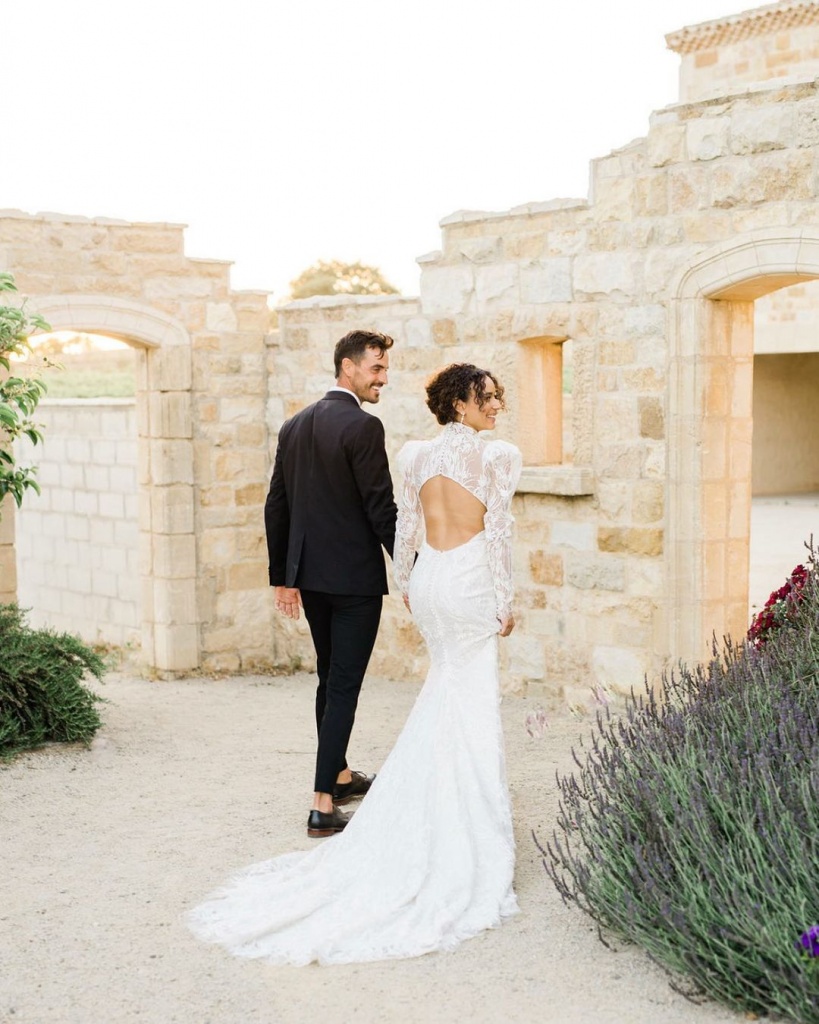 Photo by troymeiklephoto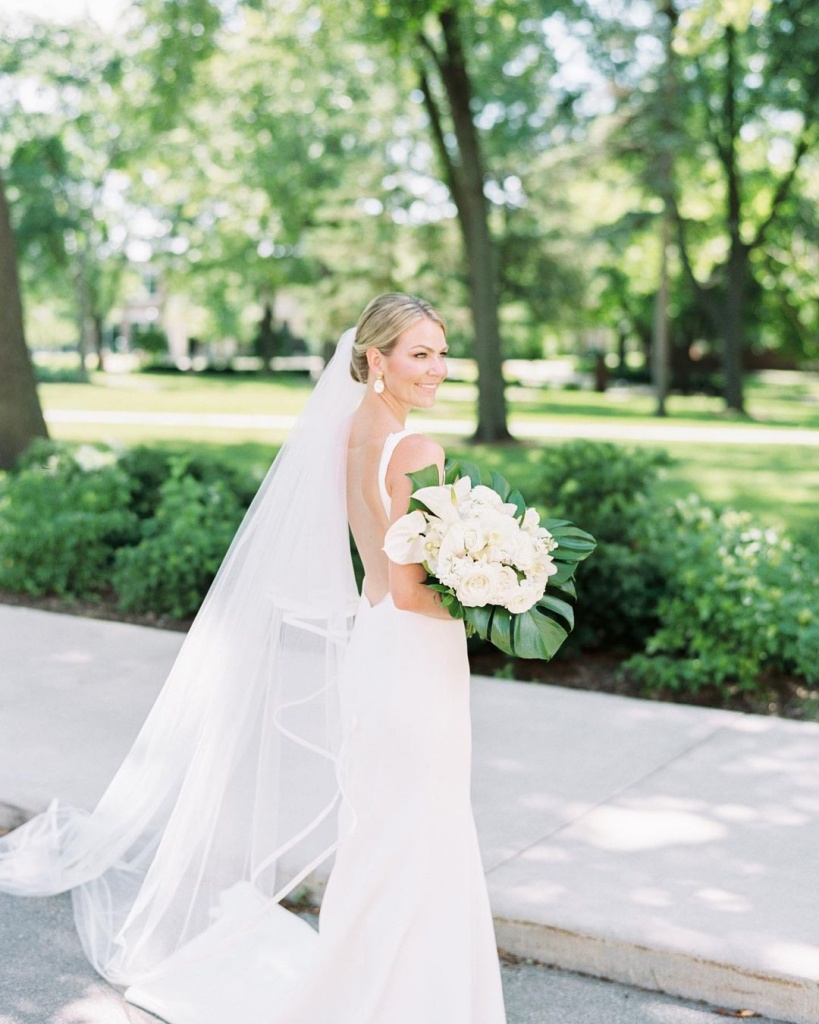 Photo by trishburtzel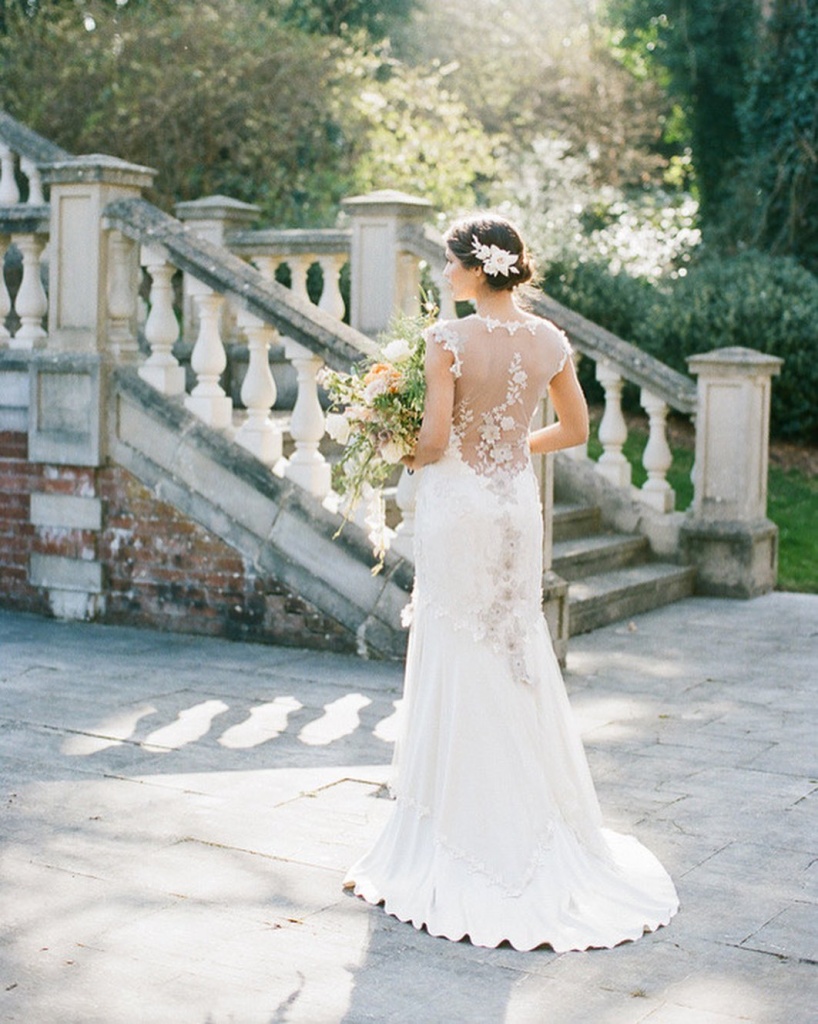 Photo by katylunsfordphotography
Bringing Sexy Back
If you're not an innovator and are not used to non-traditional wedding trends, try this model. You can choose even the simplest dress, but by adding a bare back element, you can easily transform it into a modern-day wedding outfit. Therefore, you'll be able to be on-trend and look great without sacrificing a classic fit.
Analyzing all the wedding trends offered by the top fashion designers, you pay attention to the variety of styles that allow you to select something appropriate and unique according to your preferences and wedding theme.