Wezoree's Top 10 Photographers in Toronto
Publication date:

05/29/2023

Updated:

11/15/2023
In the bustling metropolis of Toronto, where moments of bliss and love are celebrated with grandeur, the demand for high-quality wedding photography is at an all-time high. From capturing the delicate details to encapsulating the elation of the crowd, the best wedding photographers in Toronto make every wedding a unique story told through images. When you think of Toronto wedding photography, it conjures up the thought of artists who create tangible memories that couples can cherish for a lifetime.
As we explore the best wedding photographers in Toronto, we are introduced to a world where every click of the camera echoes with the romance and charm of the couple's love story. This group of professionals take pride in their work, bringing your joyous moments to life with their intricate storytelling and artistic flair. Let's dive into this list of top wedding photographers in Toronto who have mastered the art of capturing life's most precious moments.
Ryanne Hollies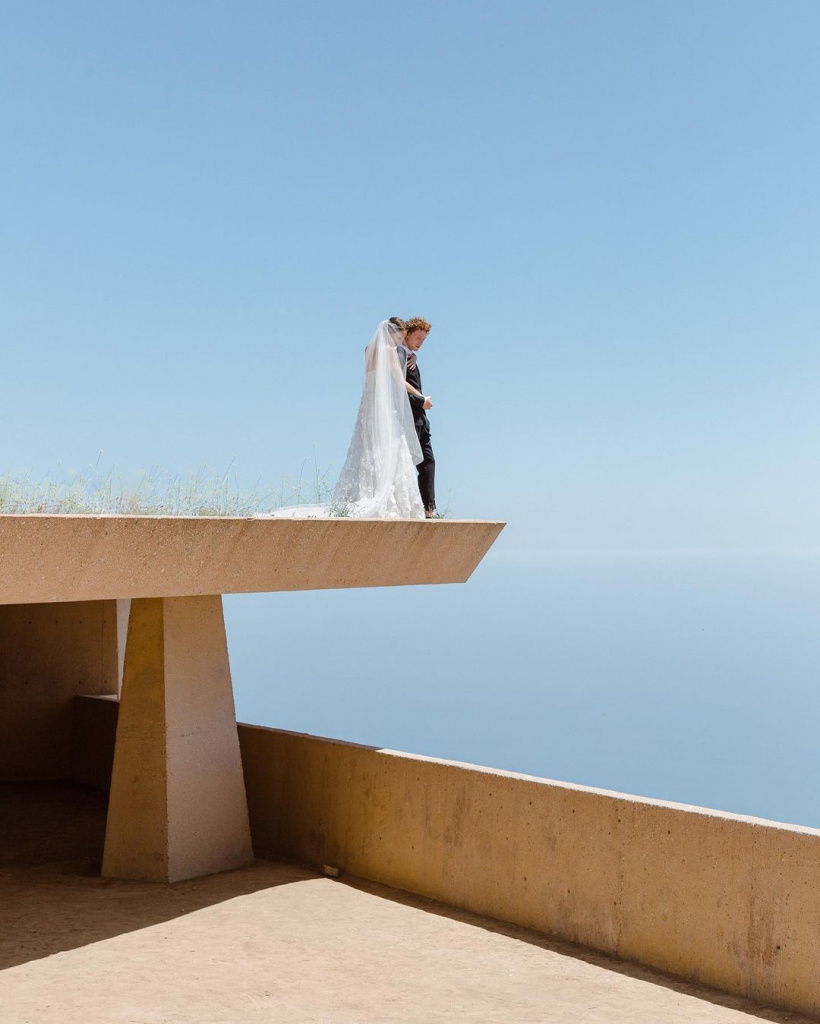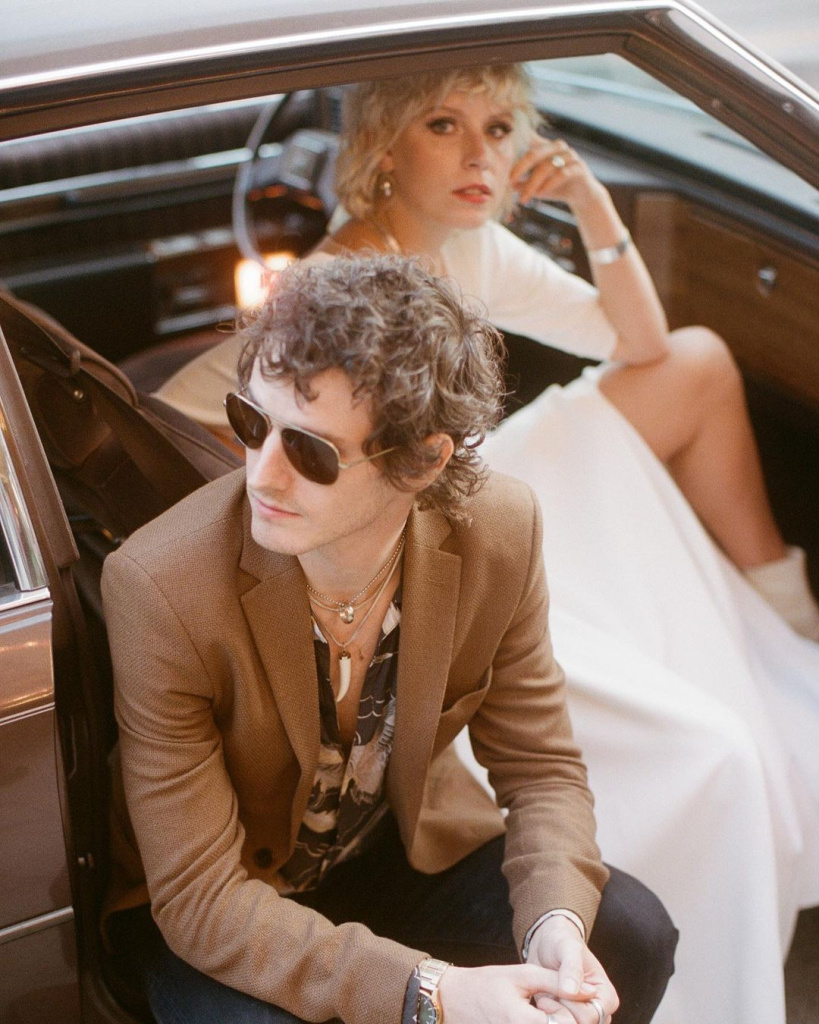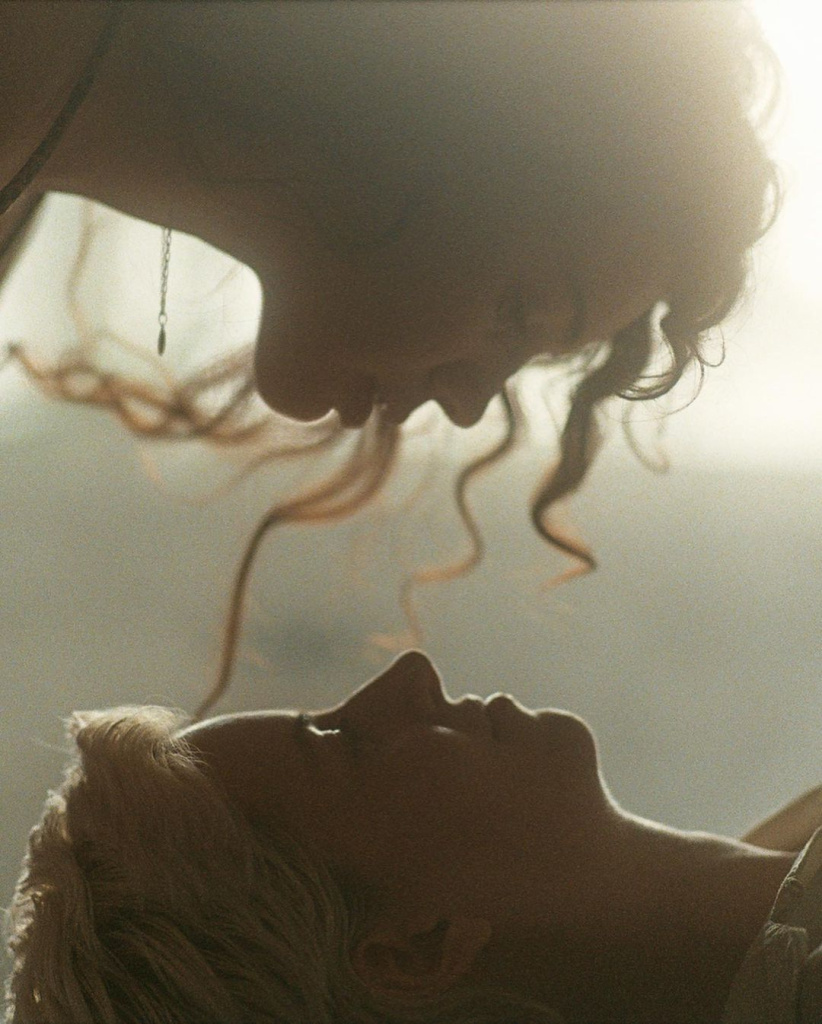 Ryanne Hollies, a distinctive name in wedding photography, is known for her fusion of fine art, editorial aesthetics, and documentary storytelling. Her formal education in Fine Art from Toronto Metropolitan University's avant-garde New Media program shaped her unique approach to art. Later, her immersion into curatorial arts refined her understanding of art presentation, influencing her creation of memorable visual narratives for her clients' wedding albums.
Ryanne Hollies brings a fresh perspective to wedding photography, merging her background in fine art and curatorial arts with her love for capturing authentic moments. Through her unique blend of documentary storytelling and editorial aesthetics, Ryanne creates images that evoke emotions and transcend traditional wedding photography. Her mastery of analog film and digital techniques allows her to infuse a sense of nostalgia and timelessness into her work. With a dedication to providing a personalized client experience and her passion for travel, Ryanne ensures that each couple receives a unique and unforgettable photography experience. Ryanne Hollies is not just a photographer; she is a visual storyteller, crafting images that reflect the love and essence of every couple she has the privilege to work with.
Danijela Weddings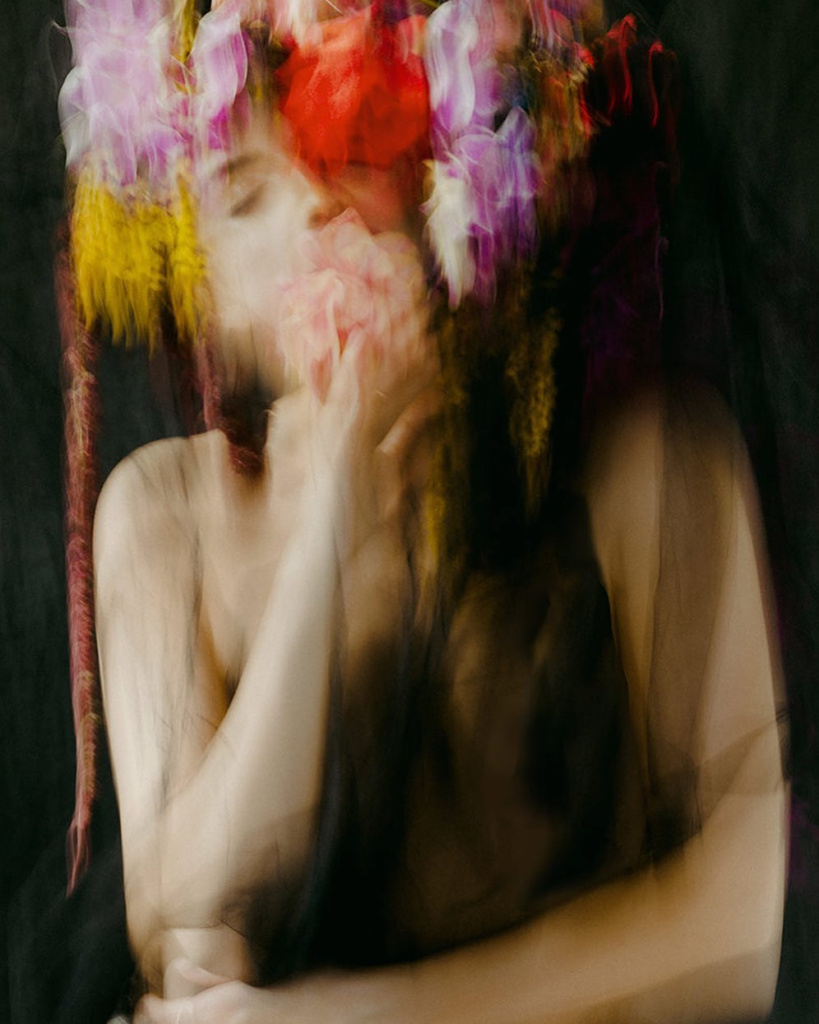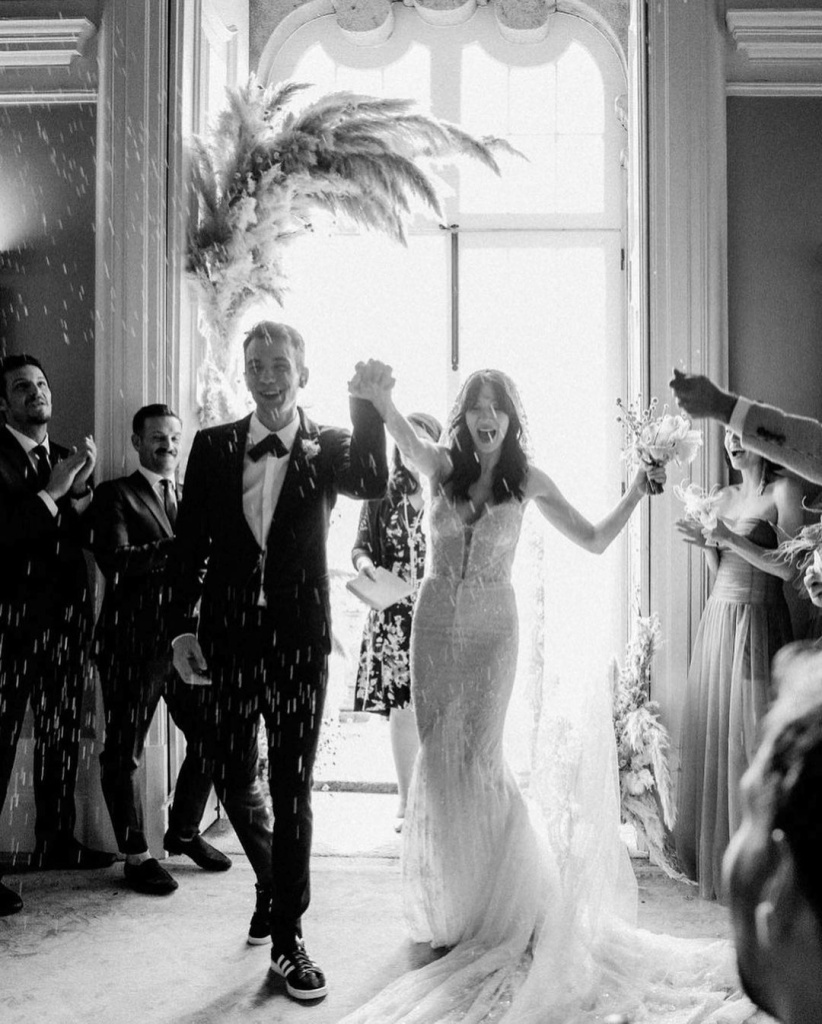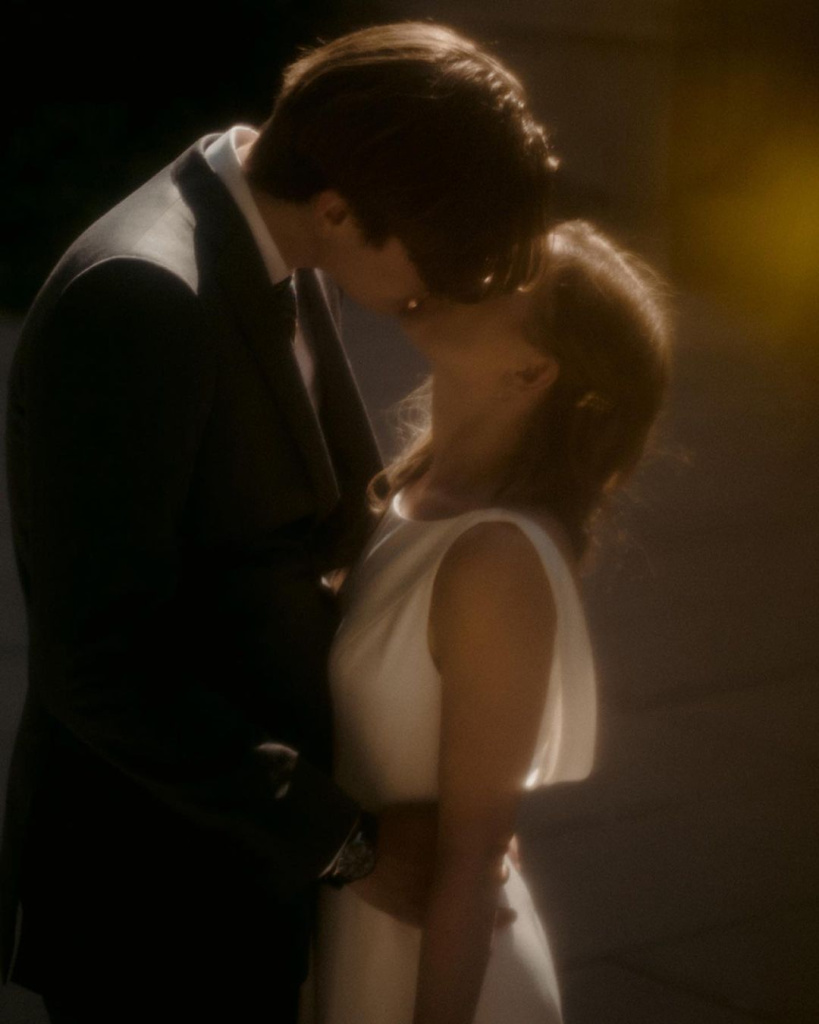 For over 20 years, Danijela Gorley has been capturing precious moments through her camera lens, dedicating the last 15 to the specialized field of wedding photography. Her formal education in photography, coupled with her unbridled creative expression, allows her to capture the raw beauty and unfiltered emotions of her subjects. A film enthusiast at heart, Danijela uses both digital and film cameras to add a unique, nostalgic touch to her work.
While she has captured weddings in various locations, she dreams of photographing events in Japan and Italy, charmed by their captivating allure and the potential they hold as backdrops for her artistic compositions. Danijela's skill and passion make her a top wedding photographer in Toronto.
Danijela's top recommendation for clients: "My number one tip is to be as relaxed as possible so however that's done for each individual person is up to them, be it a glass of wine or some great tunes to get in the mood.  Also, wear something you feel fabulous in, it's an instant mood booster."
Whitney Heard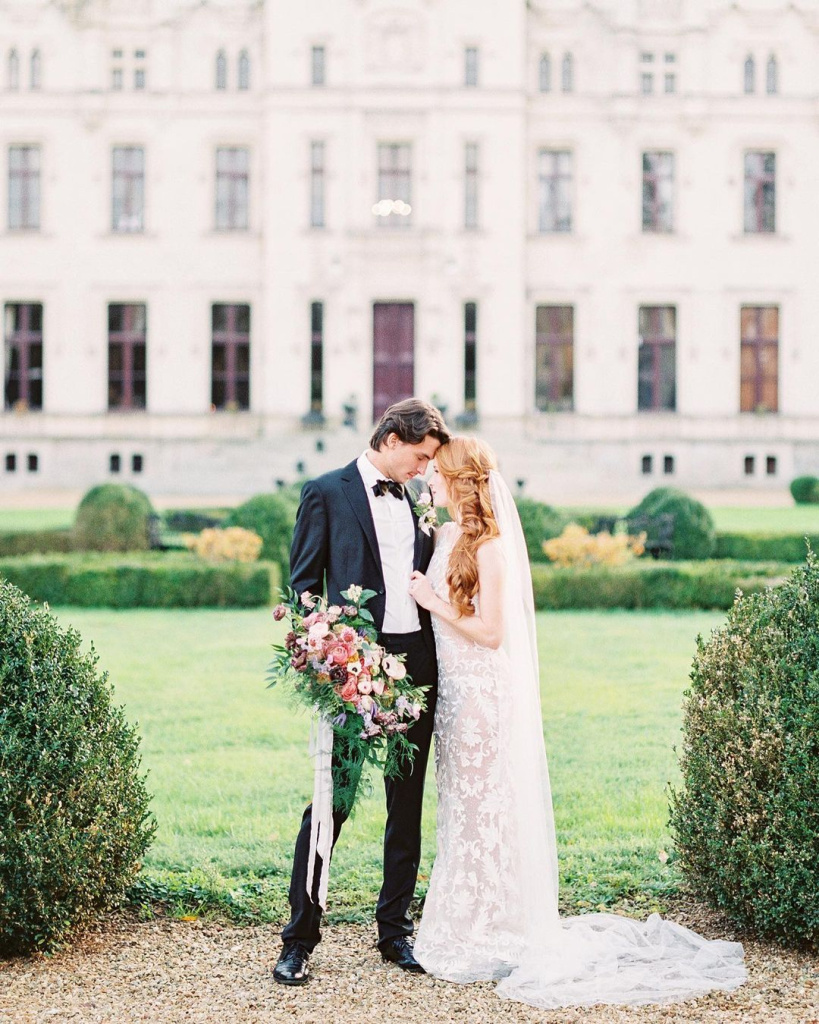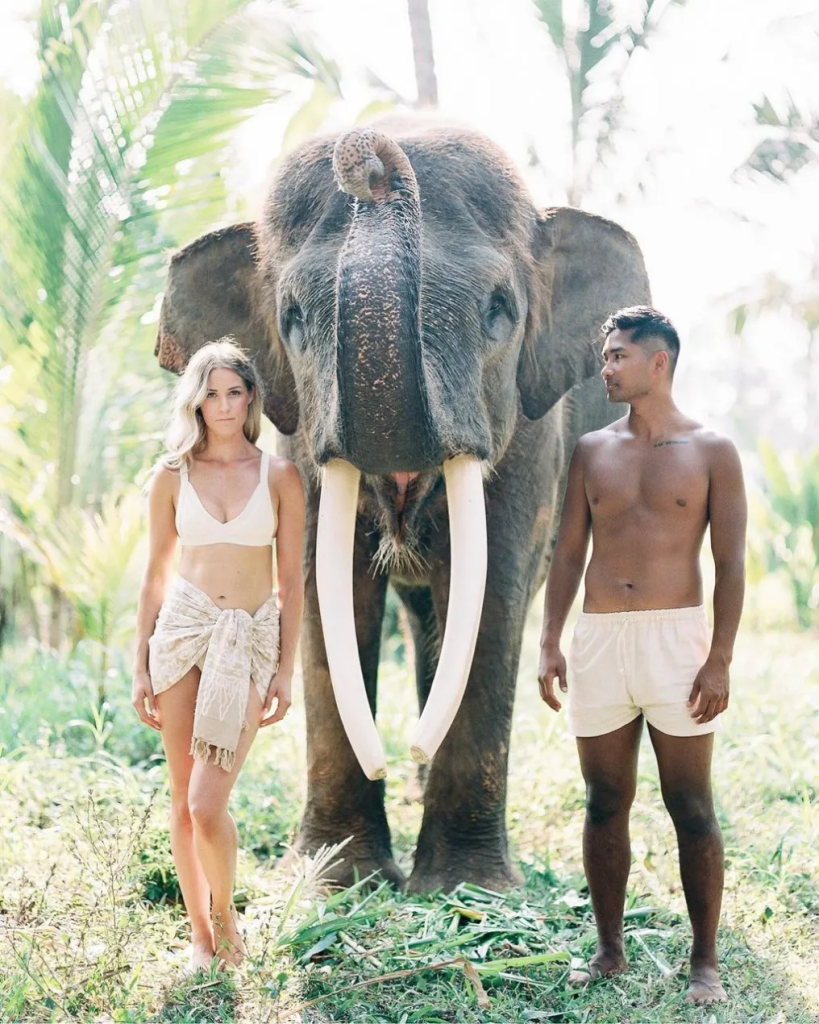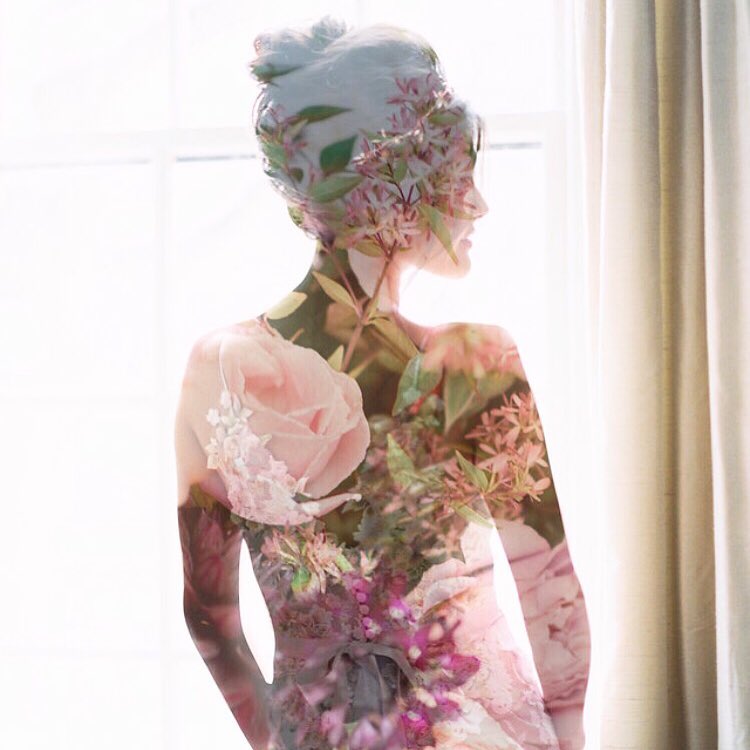 Whitney Heard is more than a photographer; she is a storyteller who captures the magic of love in every frame. With her genuine passion, creative eye, and dedication to personalized experiences, she ensures that every client receives photographs that evoke cherished memories and stand the test of time.
Whether photographing intimate moments in Toronto or documenting grand celebrations in Europe, Whitney's artistic vision and commitment to providing an exceptional experience shine through in every image. By understanding her clients' desires and preferences, Whitney crafts photographs that encapsulate their emotions and create lasting memories.
For couples who dream of a destination wedding, Whitney's wanderlust spirit and expertise make her the perfect choice. She approaches each destination wedding with enthusiasm, infusing the celebration with the beauty and cultural richness of the location.
MANGO Studios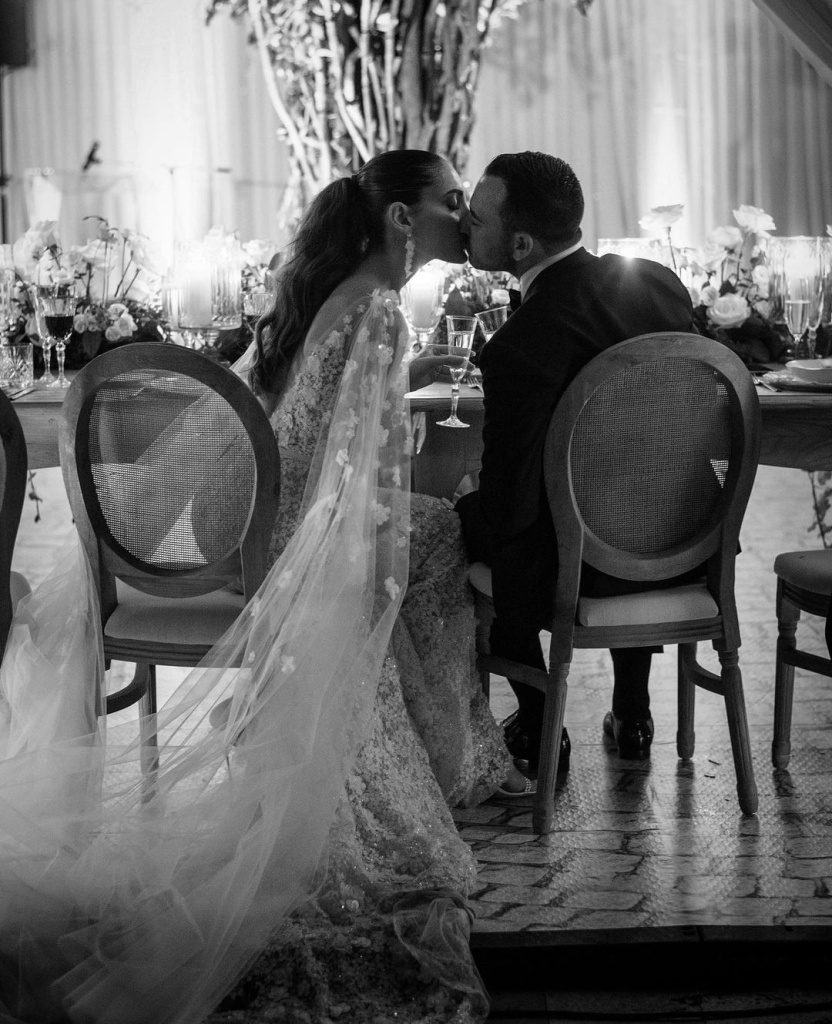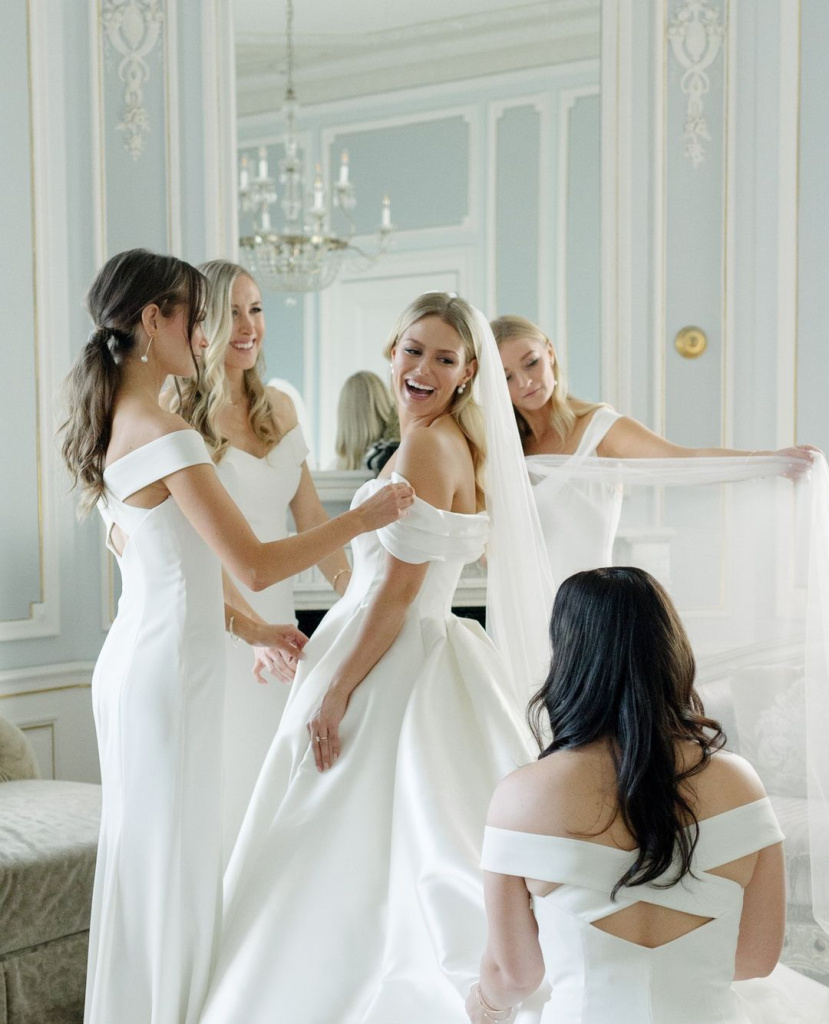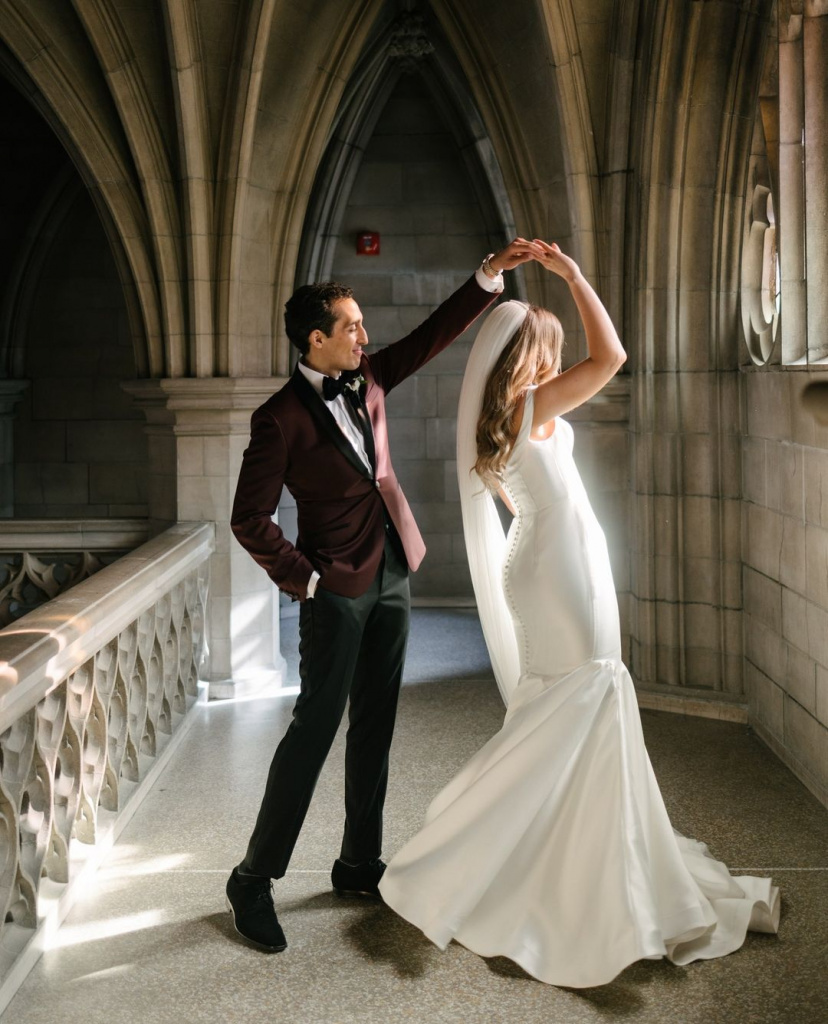 MANGO Studios, established in 2004 in Toronto, is a distinguished collective of photographers, renowned for curating and creating timeless, captivating images. With their storytelling approach, they weave each couple's unique narrative into their work, crafting photographs that radiate a cool, timeless charm, infused with a distinctive cinematic flair. With a strong focus on capturing each moment's essence using digital, DSLR, and mirrorless cameras, they manipulate color correction, basic adjustments, and tone curves to achieve a filmy, timeless aesthetic.
Their passion lies in forming extraordinary connections, collaborating with a diverse group of talented individuals ranging from brides and grooms to designers, editors, and fellow photographers. These interactions have shaped MANGO Studios into a leading wedding photographer in Toronto. Central to their ethos is fostering strong relationships with their clients, prioritizing a deep understanding of each couple's unique needs and delivering the highest level of customer service.
Tips for an unforgettable photoshoot or event: "Create a mood-board so we have a better idea of your vision for the shoot. Timeline is also very important, we always work together with our clients and planners to create an ideal timeline of the day and make sure we allocate enough time for each part of the day. Trust your photographer, and lean on their expertise."
Angie Choi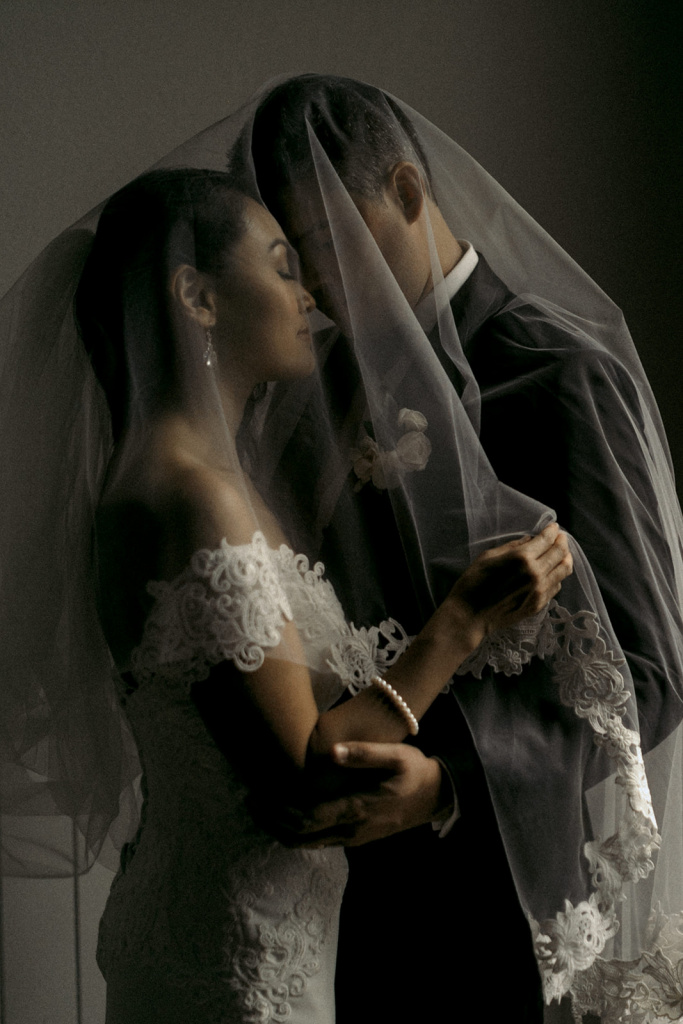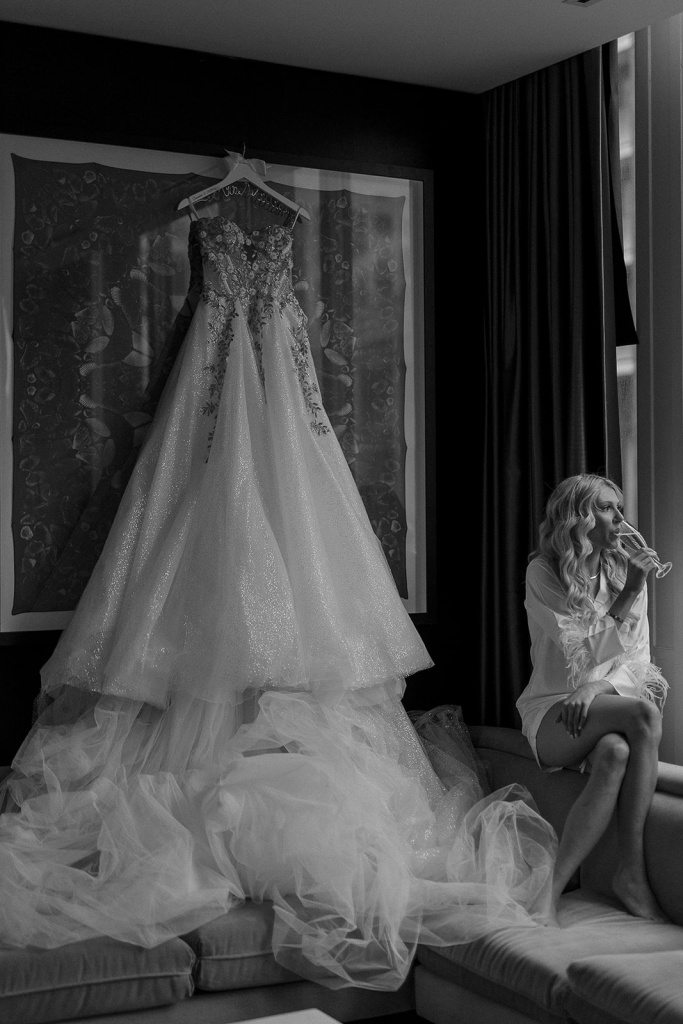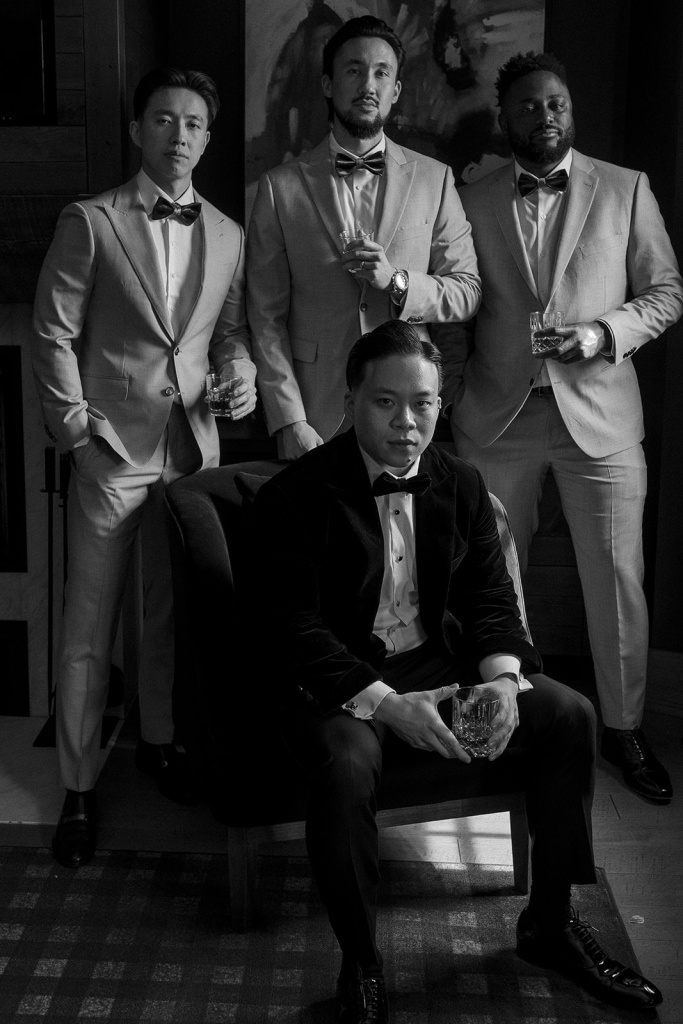 Renowned for capturing the euphoria of weddings, Angie Choi has carved a niche for herself in the realm of photography. Celebrating over 15 years of translating fleeting moments into lasting memories, her reputation as a leading photographer in Toronto is well-deserved. Angie's unique approach weaves together candidness, romance, and artistry, a blend that results in timeless photographs. Her passion for capturing genuine emotions shines through each frame, resonating with couples seeking to immortalize their wedding day.
Majoring in photography in college, Angie has successfully made her passion her profession, enjoying the creative journey and the people she meets along the way.
The joy of making people feel confident, happy, and comfortable is the essence of Angie's photographic journey. She works closely with clients, providing an embracing space, attentively listening to their needs, and ensuring a fun experience. Angie embraces destination weddings, with Hawaii being her favourite destination so far, although she aspires to photograph a wedding in Europe one day.
For those preparing for a photo shoot or event, Angie offers valuable advice.
"For any lifestyle portrait session, my advice is to have fun, be communicative of your needs with your photography and trust your photographer. For weddings - plan for MOMENTS & not for photos. Being your authentic self is ENOUGH."
Raphaëlle Granger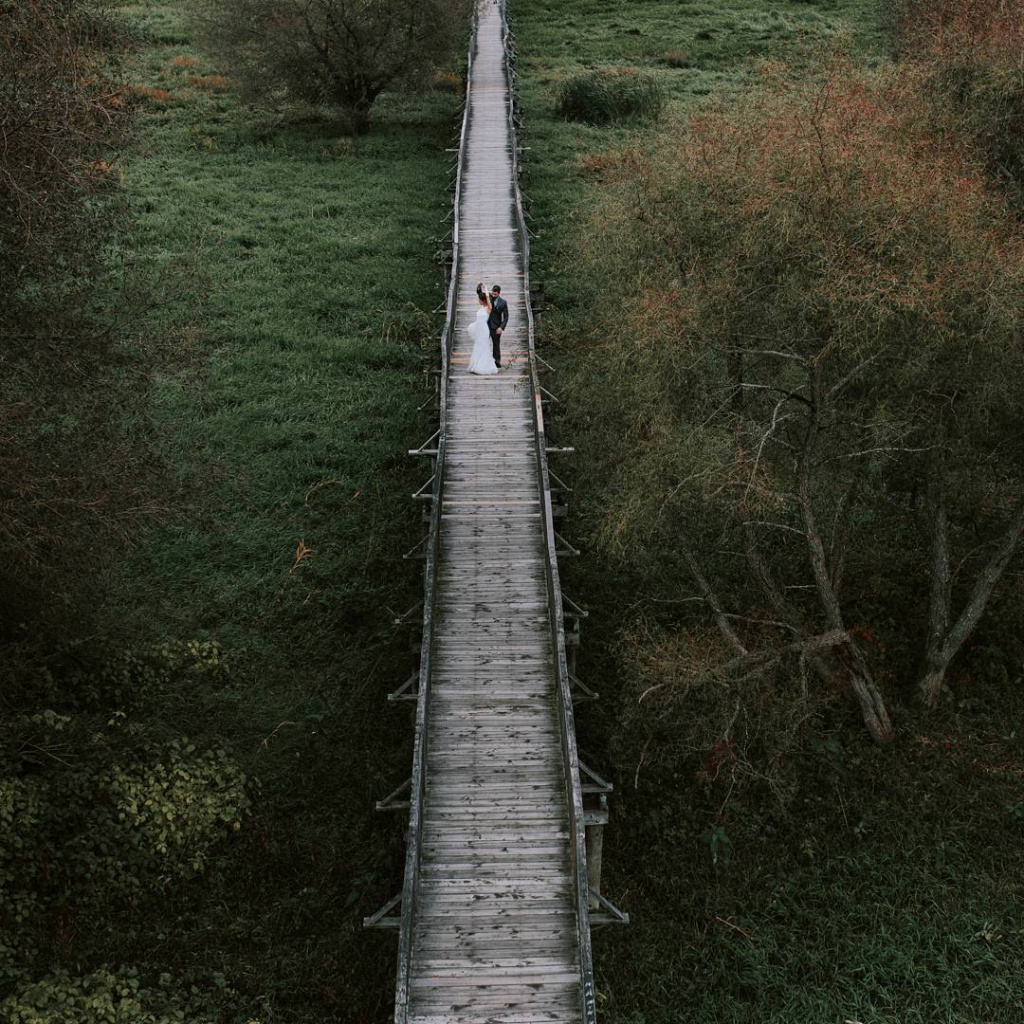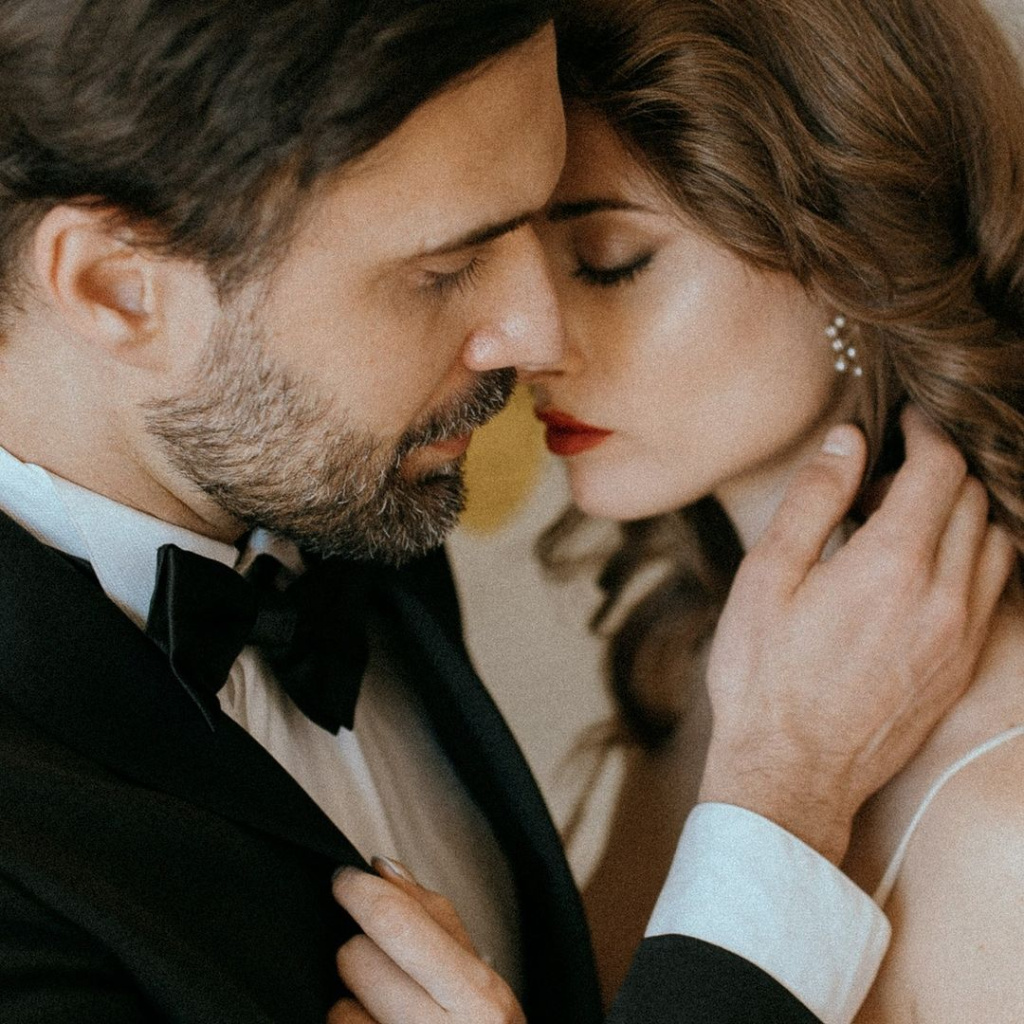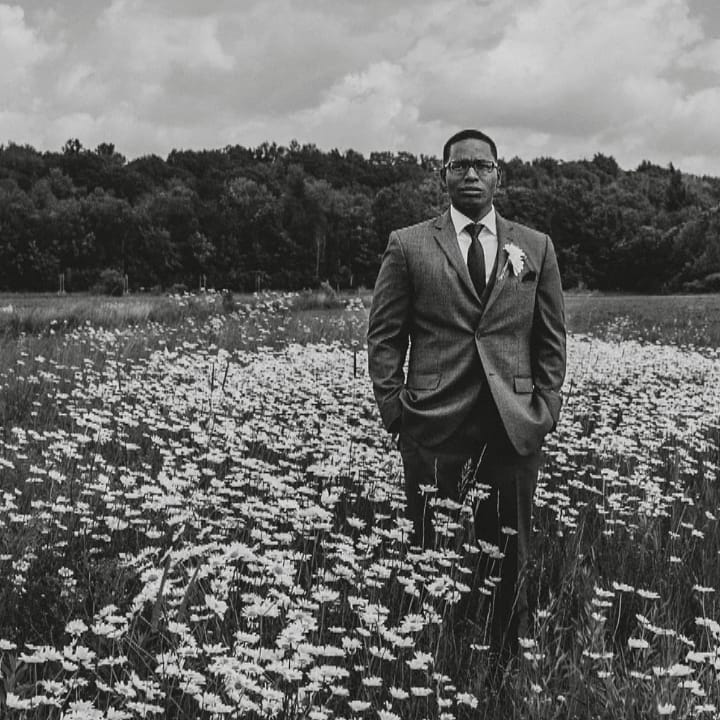 Raphaëlle Granger is a passionate photographer with a unique journey into the world of weddings. She dreamt to be a war photographer, but stumbled upon weddings and discovered a different kind of joy and fulfillment. From that moment, she knew that her path was set, and there was no turning back. Raphaëlle now specializes in luxury wedding photography, adopting an unobtrusive and intentional approach.
Her style is a blend of documentary, raw, and elevated imagery, focusing on genuine emotions to weave a visual narrative that becomes a couple's lasting legacy. The privilege of being part of a couple's most intimate and joyful moments is what she cherishes most about her profession. Inspired by her own childhood memories with her parents' wedding album, she aims to instill the same sense of wonder and nostalgia in her clients.
Raphaëlle's recommendation for clients preparing for a photo shoot or event is simple but essential: "Allow yourselves to have fun, be authentic, and enjoy the moment as it is. Don't worry about your "best angle", hair, or anything else. Let it go and sink in the moment. Memories behind a photo are more precious than everything else. Give your photographer the possibility to capture who you truly are so you can remember it in 30, 40, 50 years."
Liza Litvinovich