The questions to ask a wedding photographer
Choosing a photographer is a very important decision that you make when planning your wedding. Long after the wedding, you will be able to view your wedding photos alone or with family and friends. It is a fact that many couples are very afraid to make the final decision of hiring a wedding photographer.
Don't worry, TOP U.S. photographers have prepared the main questions to ask a wedding photographer that will help you find the best professional for your wedding photography.
Photo by bottega53
Basic questions for a wedding photographer
What is your experience in wedding photography?
All newlyweds are most concerned about the photographer's experience in wedding photography when it comes to viewing his/her portfolio. Therefore, it is important that the bride and groom are well informed, freely asking a potential photographer what they are interested in. Before choosing a photographer for your special day, you need to know that he/she is a professional at wedding photography and will do a great job.
Do you have our wedding date available?
It is one of the most important questions since the photographer can have several weddings on the same day or have this date already occupied. Photographers are advised to shoot only one wedding per day. If your photographer arrives for the shoot after another event, he/she will be tired and may not be in work all the time you need. Clearly, it will affect the quality of wedding photos.
Do you provide a wedding photography contract?
Don't even think about taking something on faith. Remember that a wedding contract will protect you against unexpected situations, which may happen at any moment. Ask for signing a contract in which you will include all important issues, in particular the photographer's working hours, services included in the package, price, additional fee, copyright, compensation in case of loss of material by the photographer, and the cancellation of a wedding photoshoot. Reaching agreements is also important, so don't hesitate to write new clauses in your wedding photography contract if it is necessary.
Do you work alone or with a team?
Usually, photographers work alone, with an assistant or a team of photographers. Bear in mind that with a team of photographers your wedding will always be better covered and you will get a lot more photos of the ceremony and reception. It is also necessary that all the photographers know what kind of result you want to obtain from your wedding photography. Definitely, the photos always come out better when you feel comfortable with the people who make them. So, do not hesitate to ask a photographer about how many people will be shooting your wedding.
Do you have a backup plan for unexpected events?
Hopefully, you will never experience an unexpected event on your wedding day, but it's essential to know what your photographer's contract sets in this case. Most photographers always have a backup plan for a successful wedding photo shoot. Discuss it with a potential photographer to be calm and not worry about wedding planning.
How far do you travel?
If your wedding is not held in the place where the photographer lives, you will have to make sure that he/she will be able to come to you. Generally, most wedding photographers do it without a problem, as newlyweds often choose locations to say "I do" in another city or country. However, depending on the distance, the photographer may ask you to cover the cost of the trip. In any case, make sure this service is available.
Do you know the location of our wedding?
Knowing that the photographer has previously taken wedding photoshoots in the location where you are about to  get married is calming for both of you. You can be sure that the photographer knows the wedding venue and everything will be well thought out.
How long does it take to receive our wedding photos?
Ask about the approximate deadlines to see a preview of your photos, the complete wedding report, the wedding album design, and finally your photo album. These deadlines can vary greatly depending on the photographer and will also vary based on the choices, changes, and confirmation of the bride and groom.
The average time for the photographer to hand over the finished product is two-three months from the date of the wedding. Moreover, every photographer stipulates a delivery time according to the volume of work. Photographers use online platforms to show the wedding couple their photos, which in many cases include the option of downloading and even ordering the copies. There are also services where you can interact to make observations of the wedding layout and choose which photos to change.
What rights will we have to our wedding photos?
It is worth knowing that photographers have different approaches to copyright. Many of them publish the results of their wedding photoshoots on the Internet to promote themselves or show them as a portfolio when presenting an offer to clients. Remember this practice requires your consent. At the beginning, if you don't want your photos to be public, you can ask your photographer to include a privacy policy in the contract.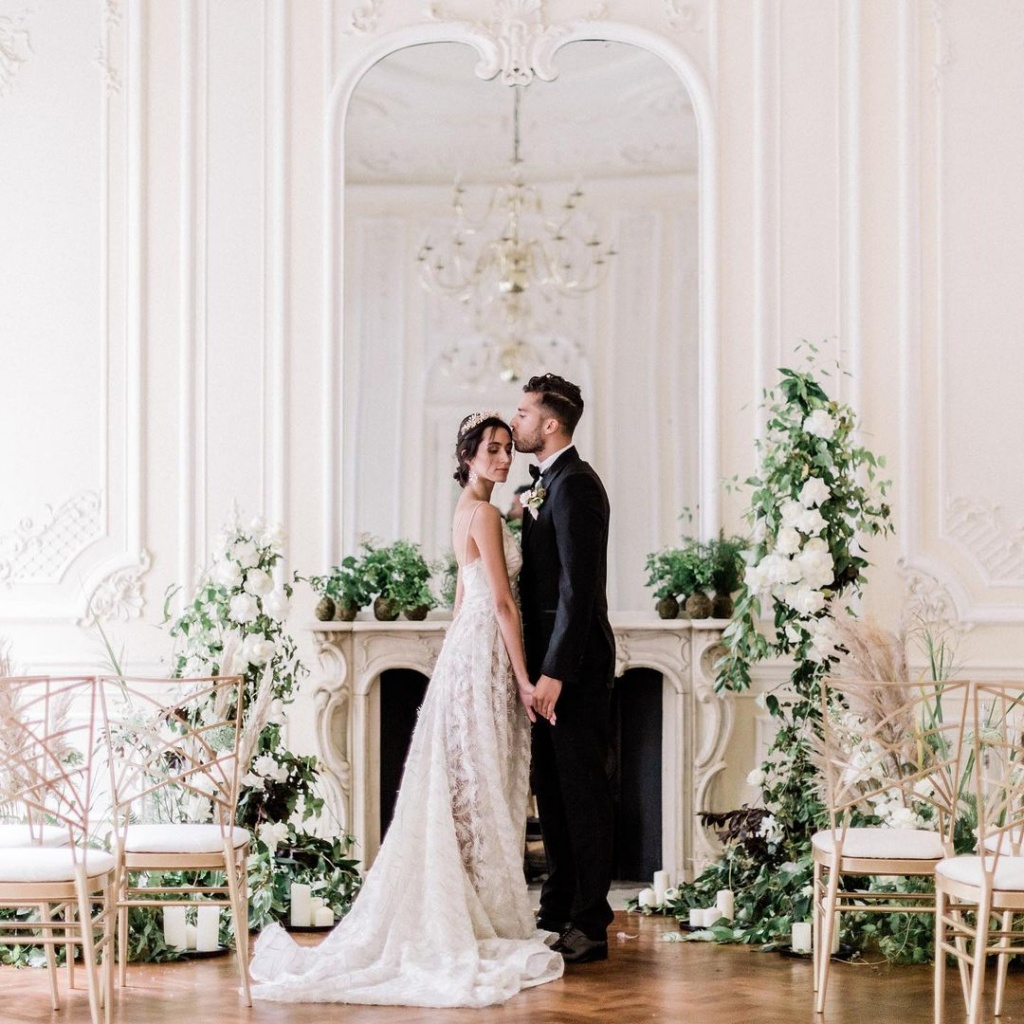 Photo by jacob_and_pauline
Wedding Photography Style
Nowadays, you can find a wide variety of wedding photography styles, including traditional, natural, documentary, contemporary, artistic, photojournalistic, portrait, cinematographic, editorial, fashion, and aerial photos, which adapt to the preferences of any married couple. Some photographers work only with one photography style, while others prefer to combine several styles of wedding photography.
Start by going through the photographer's portfolio and ask them about the style they specialize in. You have to be sure that your sense of aesthetics coincides with their one, and in the end, you will get what you expect. If there is no chemistry at this stage, it is worth looking for someone else. Also, take into account that every photographer has a different style of wedding photography editing, which can be dark and moody, or bright and airy.
It is worth choosing a professional photographer who works in a style that satisfies you completely since it will make you feel more comfortable and confident during the wedding photoshoot.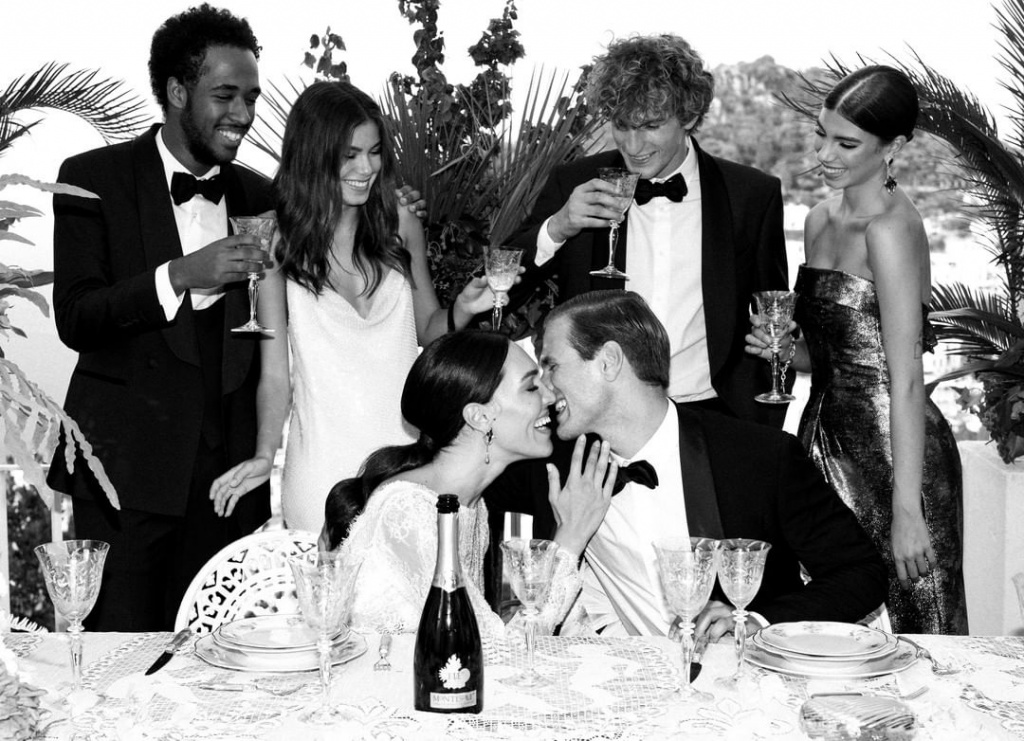 Photo by bottega53
Wedding Photographer Prices and Packages
What packages do you offer?
Wedding photographers present different types of packages, such as basic, essential and extended ones. Every wedding couple can find the best option that satisfies them with the price and services included. Many photographers only offer the report of the wedding day, while others make discount packages with a pre-wedding photoshoot or various designs of photo albums.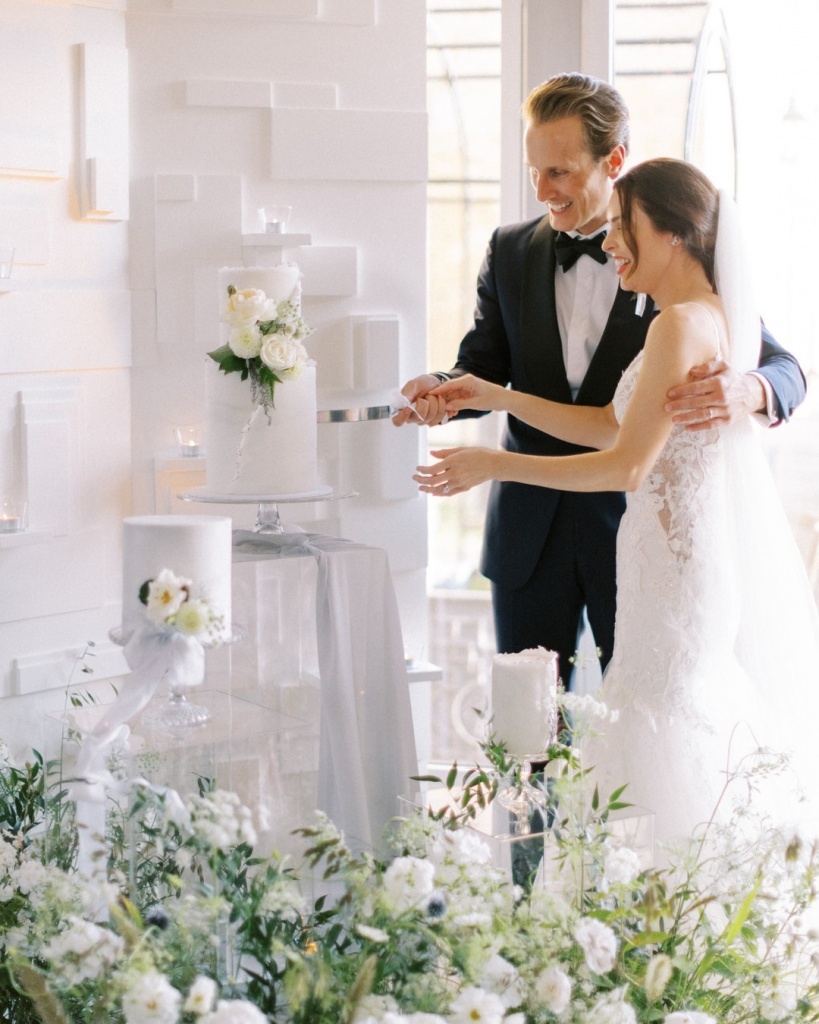 Photo by jacob_and_pauline
How much does your package cost?
The price is one of the decisive factors when you choose to hire a photographer. Although in reality, it should be the least important aspect to take into account. Talking about professionals, the line that separates one amount of price from another is minimal. Remember that your wedding photos will be the memory for years. So, when deciding on a wedding photographer, try to pay attention to your feelings and style preferences.