A guide to choosing a wedding date
Publication date:

02/22/2022

Updated:

02/06/2023
Marriage is one of the most important events in the life of a loving couple, so the newlyweds should decide for themselves what is the best date for their wedding. Choosing a wedding date requires rethinking the dreams, expectations and needs of the bride and groom.
Newlyweds often have disagreements about the date of the wedding. Thus, they need to find a compromise that will delight both of them. When the bride wants to choose a date according to the horoscope, lunar calendar or tradition, the groom should understand her wishes. Sometimes, a wedding couple believes very much in signs that predict the future of their marriage. What is sure, they sincerely wish to live in peace, harmony and love.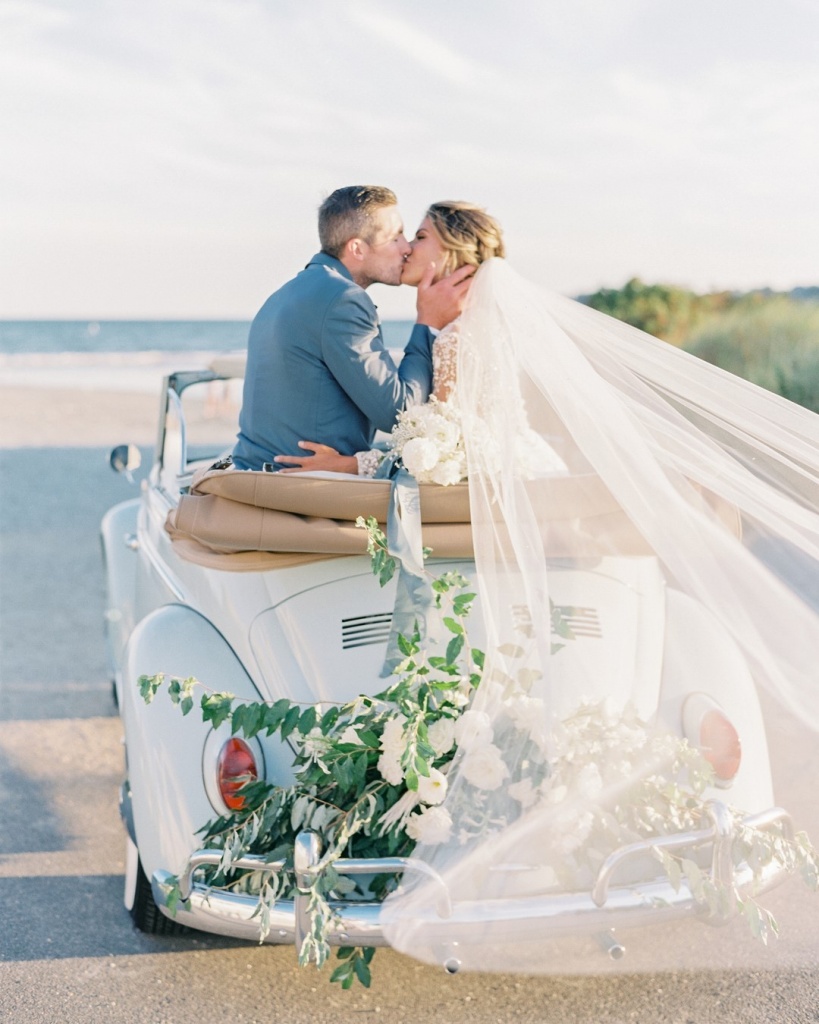 Photo by laurenfair
There are many aspects to consider before choosing the right date for your wedding, but do not worry! We have prepared four steps for you that will help you make a decision - here they are!
Brainstorm any dates that are symbolic to you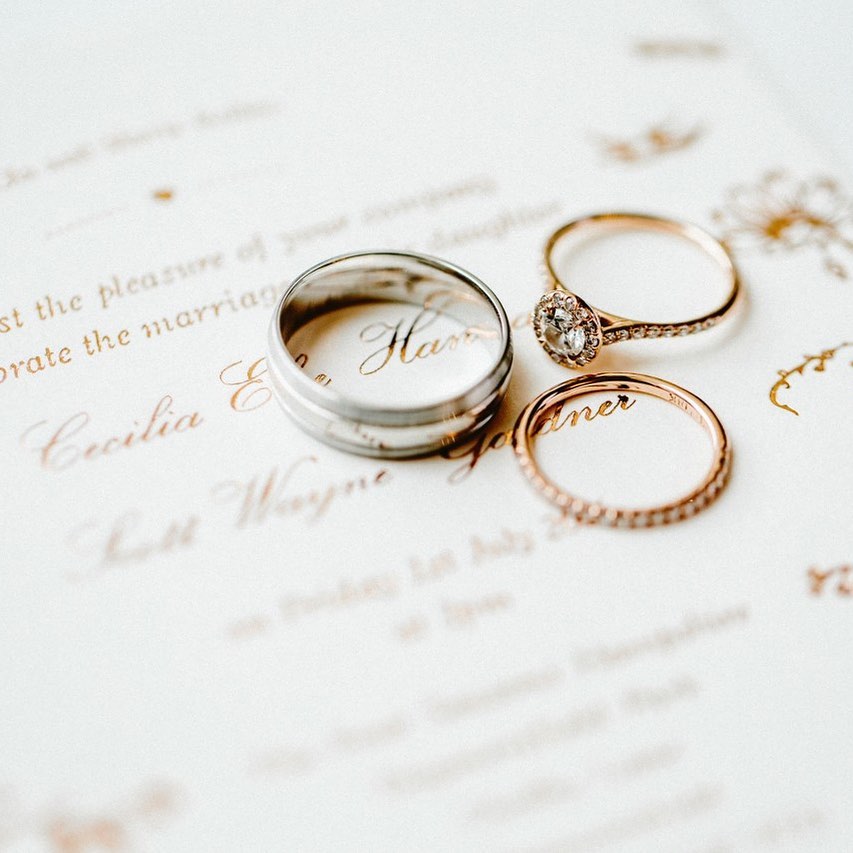 Photo by jacob_and_pauline
For a bride and groom, choosing a wedding date means finding the right combination of numbers. Newlyweds can show their individuality and creativity by choosing a particular day to start a new family and by showing how they are going to honor it on the calendar.. Maybe you have a personal lucky number or just a favorite day of the week.
It will be more symbolic to choose one of those special dates that mean something to you: the date of your meeting, the date of your first kiss, the date of a romantic evening, or the date of an exciting trip. Try to look through your love story and focus on the most impressive moment. However, if you want to be more original and impress people around you, choose February 29 and wait four years for your first wedding anniversary.
When brainstorming symbolic dates, some couples focus on memorable events, while the others pay more attention to numerology or a beautiful combination of numbers. Therefore, follow your preferences and choose the most special wedding date for you.
Pick the season you want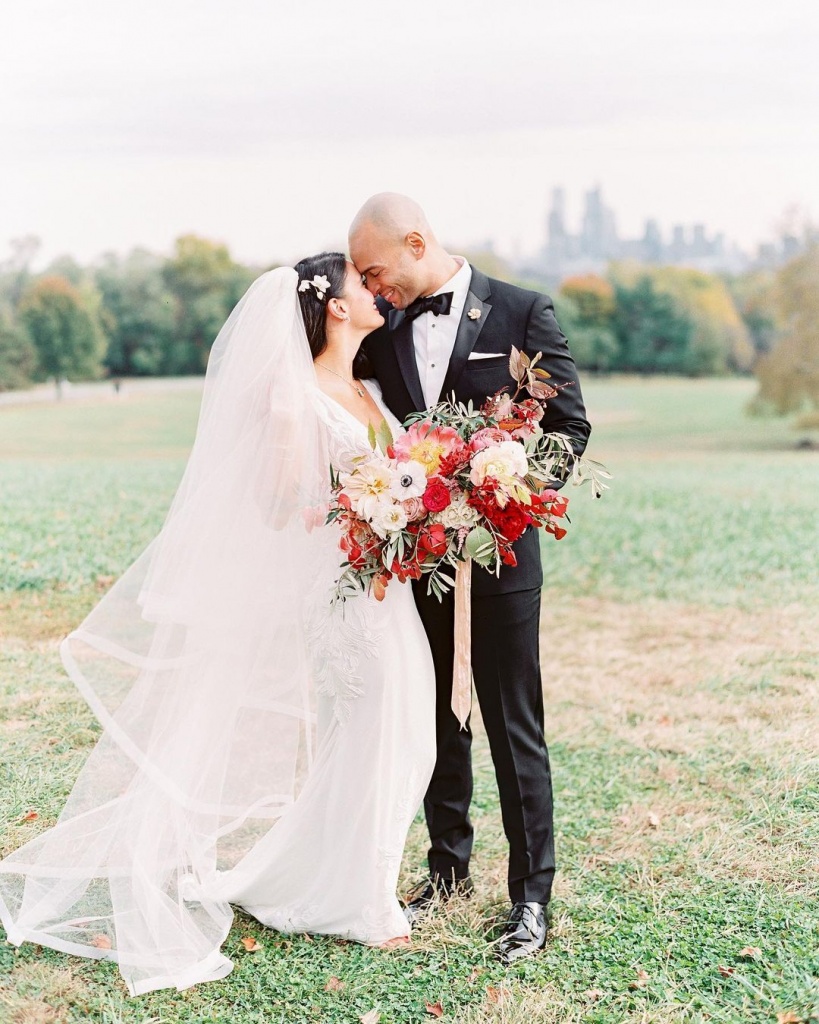 Photo by laurenfair
A good starting point for choosing your wedding date is to think about your favorite season of the year. What month do you prefer the most? There is no doubt that each month has its own charm and advantages. It is worth mentioning that the seasons not only affect the location and the style of the wedding but also determine outfits of the newlyweds and even the reception menu.
Spring and summer weddings offer you good weather and a large number of possibilities for holding open-air marriage ceremonies and outdoor banquets. A beautiful spring day filled with the floral scent, birdsong and greenish landscape is the perfect decor for your wedding.
If you dream of getting married only under a beautiful blue sky and shiny sun, then June, July and August are the best options for you. When choosing summer months, you have a long day at your disposal, which allows you to have your wedding ceremony and reception later. In addition, warm summer evenings, lit by the moon, create an especially romantic atmosphere for a married couple.
Fall can also surprise you with a palette of beautiful colors of nature. Though, at this time of the year, the weather is slightly colder with lots of rain. Keep this in mind when choosing your wedding date and venue.
For lovers of a white fairy tale wedding with snow-covered landscapes, the winter season is a perfect choice for you. December or January may be a good option to feel the winter mood and enjoy a unique wedding photoshoot. Remember that the winter day is shorter, so when deciding on marriage at this season of the year, you need to think about an earlier time for your wedding ceremony. Nevertheless, the wedding will be in the high or low season, it will certainly be one of the most beautiful and unforgettable memories of your life.
Skip certain dates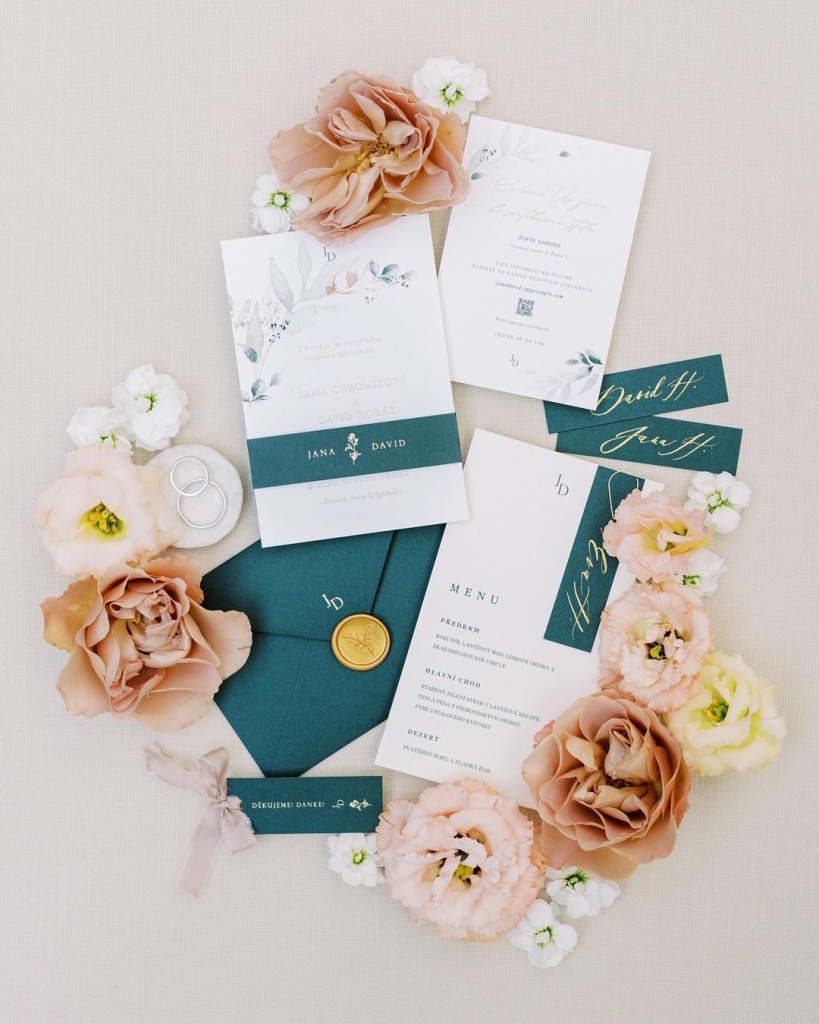 Photo by sabinapovolna
There are certain wedding dates that newlyweds should skip. At first, it is advisable to check the calendar for bank holidays to avoid them, because at that time many guests will not be able to come to the celebration. Furthermore, these days have several restrictions that will force you to adjust the wedding plan.
In the case of celebrating religious weddings, there are prohibitions on getting married during some specific religious holidays or periods of fasting. You can find a list of these dates on the religious calendar.
Secondly, the most superstitious couples should be warned that marriage is disencourage during the time of the new or the waning moon. Apart from this, Tuesday has been considered a disastrous day to celebrate the wedding since the Roman era. Although day 13 is synonymous with bad luck for some wedding couples, for others it can be a day of good omens. The best advice to plan your wedding day is to have undoubtedly enough time to find much better options and alternatives to choose from.
What Are the Luckiest Days to Get Married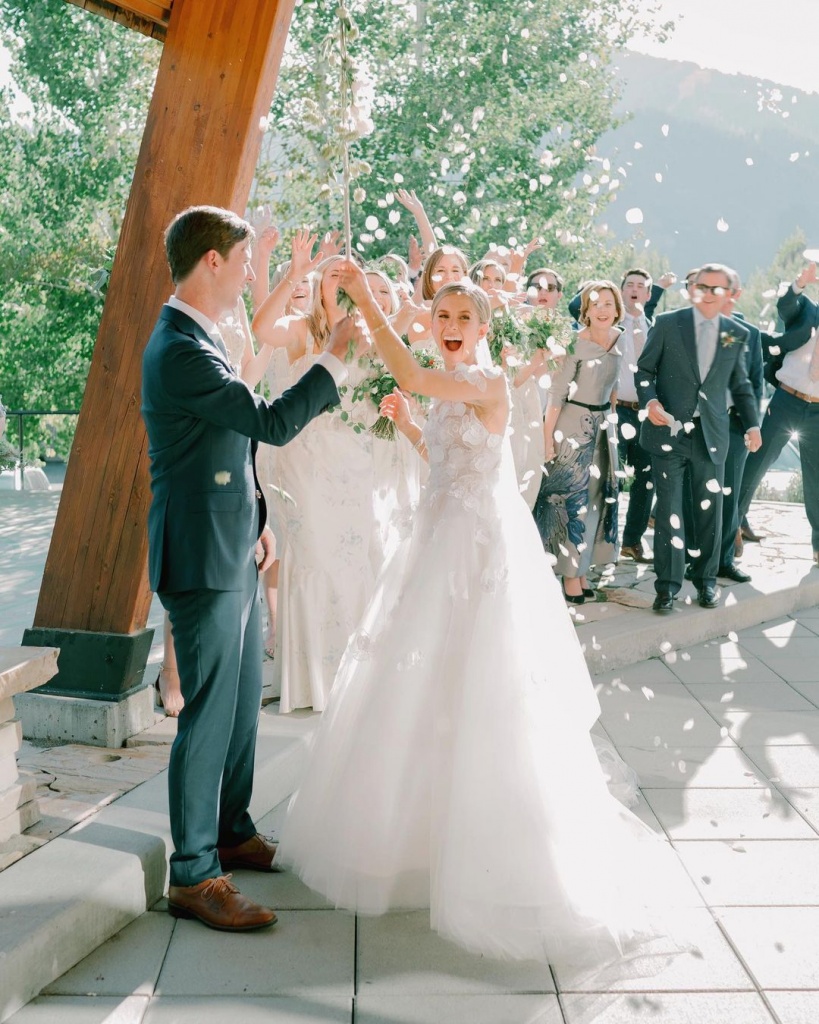 Photo by corbingurkin
Even now, when newlyweds choose a wedding date, they often adhere to the old traditions, believing in a successful combination of numbers or prejudices that existed several hundred years ago. However, there are also those who do not accept it and  choose the most popular modern wedding days such as Saturdays and Sundays. The main advantage is that your family and friends will be able to come to your  wedding celebration since these days are weekends.
In ancient times, Monday was considered a very good time to get married because it was the day of the goddess of the Moon. Friday was the day dedicated to Venus, the goddess of beauty and love, who ensured that the affection of the bride and groom would last over time and years. In addition, Sunday was a blessed day because its patron was the sun god. People thought that the sun god would provide health, joy and abundance to the spouses who married that day.
Chinese culture considers dates containing the number 8 or 9 to be lucky days for a wedding because in Chinese the word "eight" sounds like "wealth" and the word "nine" rhymes with "long duration". If you do not believe in old traditions, you might be interested in learning about the other ways to choose the best days to get married.
According to the moon phases, having your wedding on a full moon foretells a happy marriage with children. A crescent moon ensures a harmonious and lasting married life. Besides, you can determine the luckiest day for a wedding by the zodiac signs. This way, you will use all the positive energy of your zodiac and attract good luck to your marriage. The correct choice of a wedding day will help you to find harmony and family well-being.