20 modern rules of wedding etiquette
Publication date:

02/21/2022

Updated:

02/06/2023
Wedding etiquette is an extremely important rule that requires correct guest behavior, which demonstrates good manners and respect for another person. Even if you are invited to the wedding by the closest relatives or friends, who you have known since childhood, wedding etiquette should always play first fiddle.
Take into account that you may not know all the invited people, who will attend the wedding ceremony and reception. Therefore, below we present the most common wedding etiquette rules that you shouldn't break. Not even a little bit!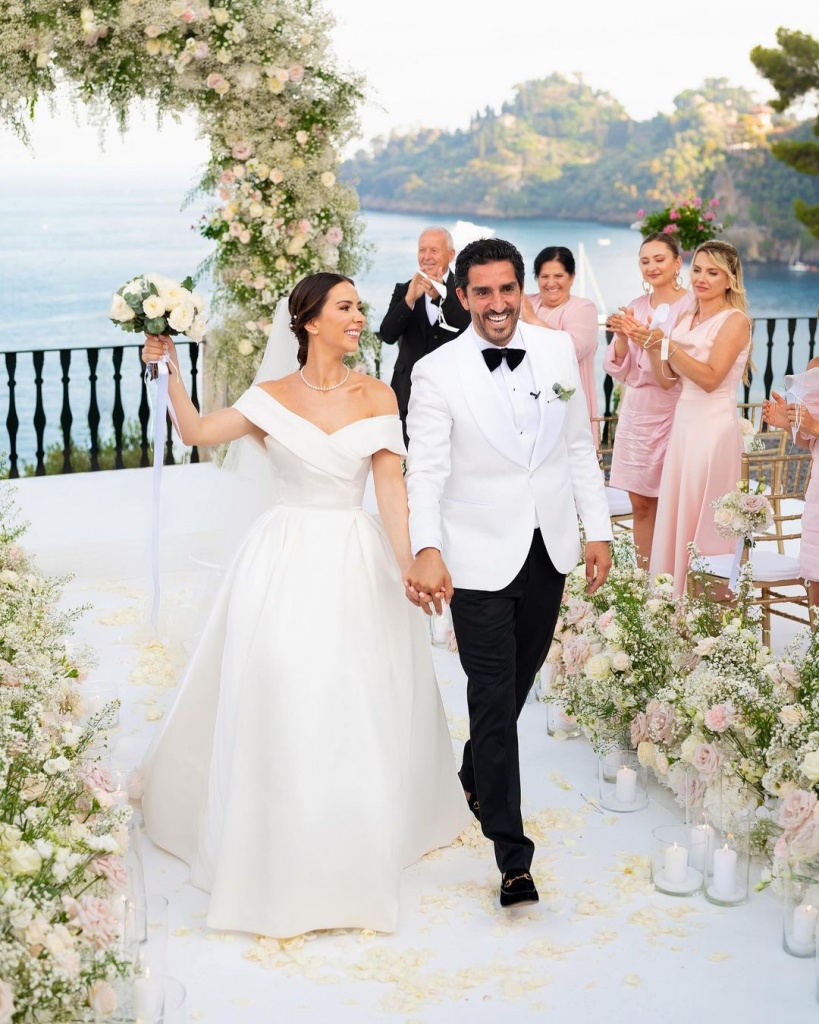 Photo by bottega53
Always RSVP
If you receive a wedding invitation, you should respond out of courtesy to the bride and groom as soon as possible. Your quick response is crucial for the wedding planning so that the couple knows the final number of guests attending the ceremony and reception. It would be best to do it by phone call or email within the next forty-eight hours after receiving the invitation and in no case a week before a wedding day.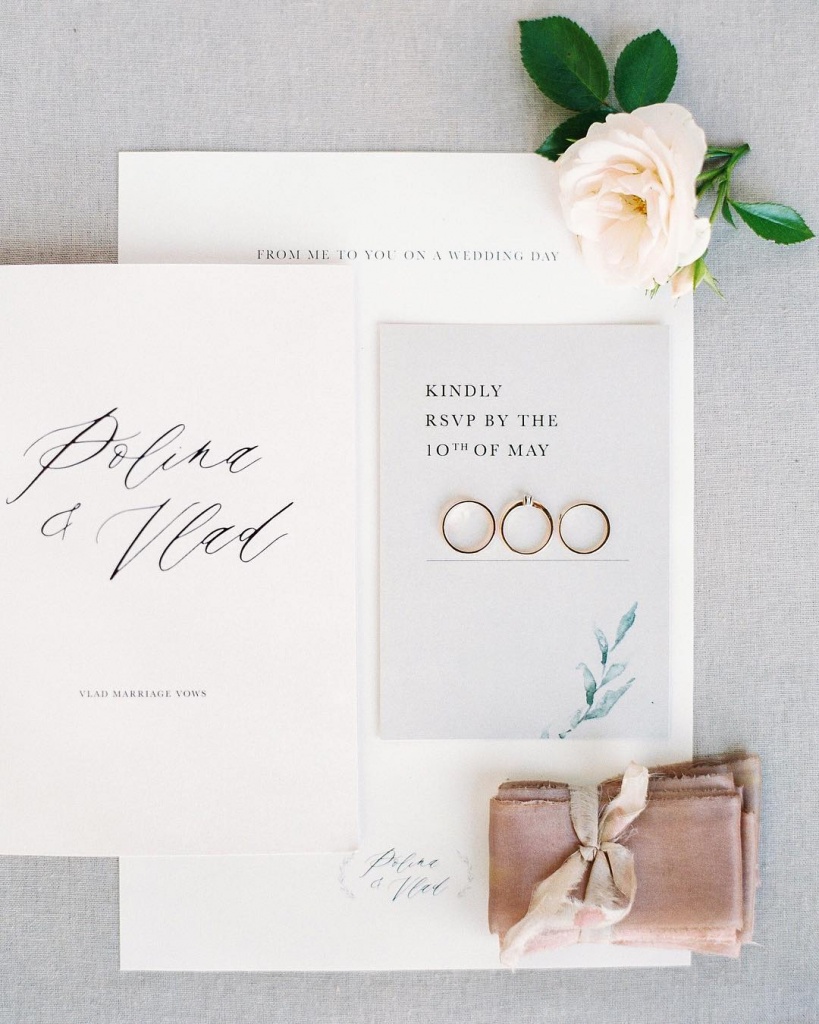 Photo by Masha Golub
How To RSVP If You Will Not Attend
Sometimes, unforeseen circumstances arise suddenly and make you unable to attend the wedding of your beloved ones. It is always hard to find the words and the right way to tell the bride and groom that you will not be able to accompany them. In this situation, you should firstly congratulate the newlyweds and thank them for the wedding invitation.
Be aware that if the couple doesn't receive your answer, they will assume that you are going to be at the wedding ceremony and reception. Therefore, it is recommended to announce your absence in advance and tell them the reasons why you will not come to the wedding.
Of course, it will be a very embarrassing moment, therefore try to be brief, simple and true. The experts say you do not have to justify yourself since the bride and groom will understand your motives and be very grateful that you excuse yourself.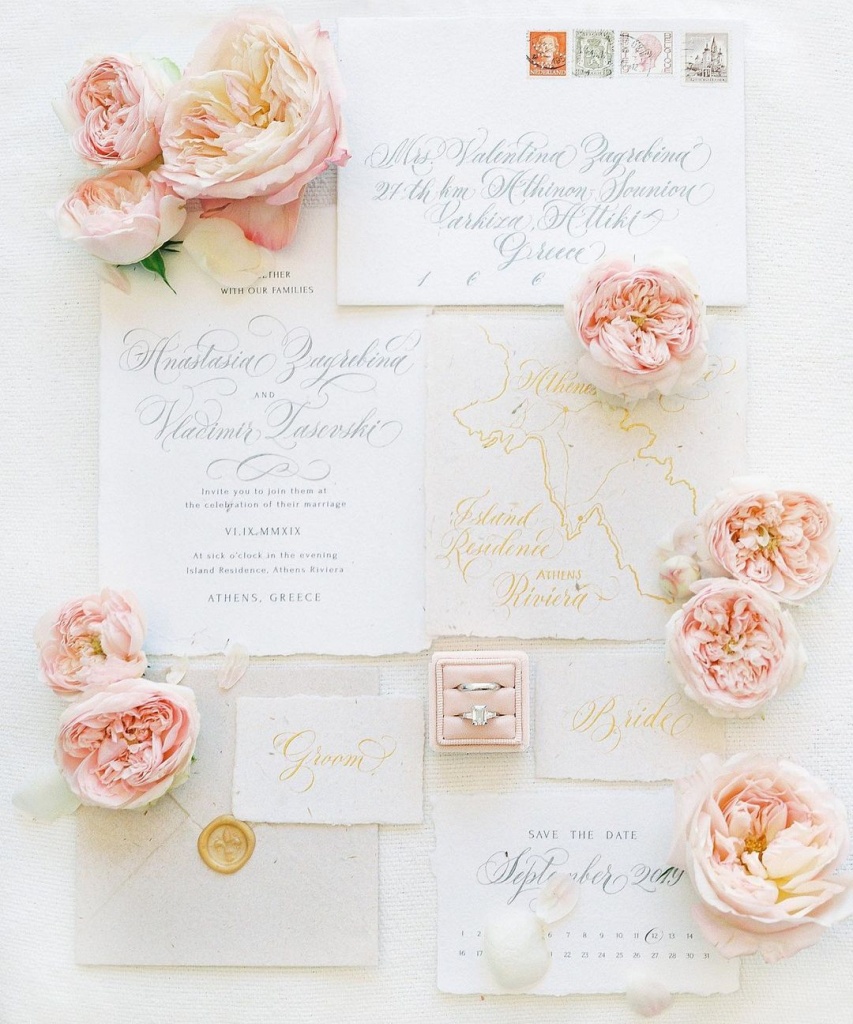 Photo by Masha Golub
How To Tell If You Get a Plus One
If the wedding invitation doesn't indicate that it is for you to get a plus one, you can tell the newlyweds that you would like to come with your partner. Try to get information about the availability of free reserved tables. Maybe you're lucky and the couple will find an extra place for you.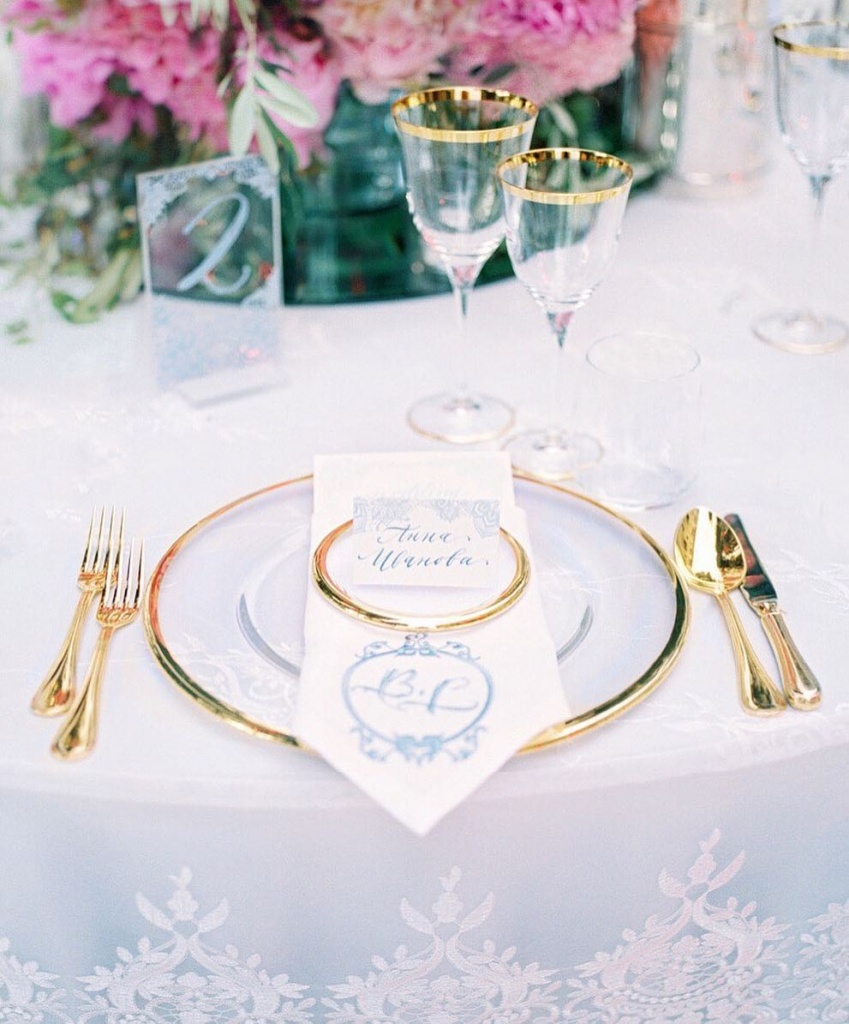 Photo by juliakaptelova_photography
How Many People to Bring
A wedding is the most wonderful day in the life of a married couple, which should be celebrated with loved ones, including both friends and family members. Only newlyweds make a wedding guest list, deciding on whom they want to see around at this important event.
However, the number of guests often depends on a wedding budget. Taking into account the financial capabilities, your list of guests can start with the closest family, wedding witnesses, and other people who are somehow close to you.
Bear in mind that your wedding day will be remembered for many years so that it is worth inviting those guests with whom you will feel comfortable to share your joy and happiness.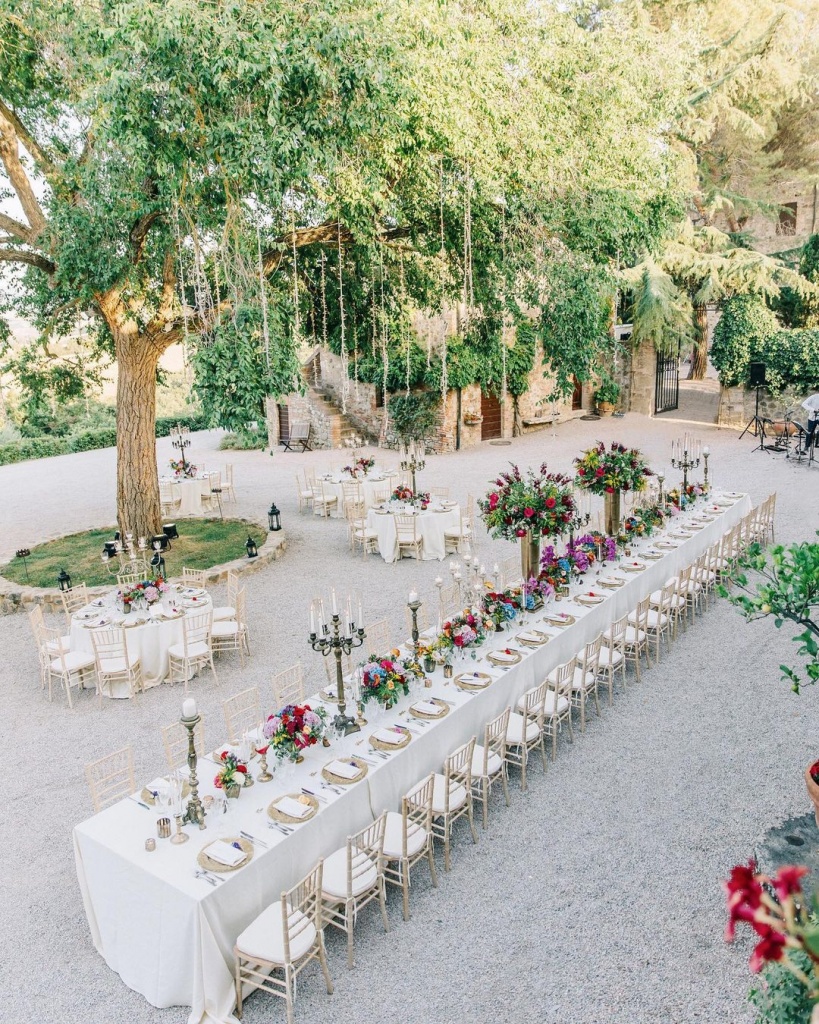 Photo by Masha Golub
If An Invitation Reads "How many people are in your party?" or Something Similar
When planning the wedding, a married couple can indicate the number of guests able to attend the wedding in the invitations. If your invitation reads how many people are at the party, strictly follow this wedding etiquette and don't invite extra guests with you. Since there will be no free place for them at the wedding, it may cause inconvenience to the newlyweds.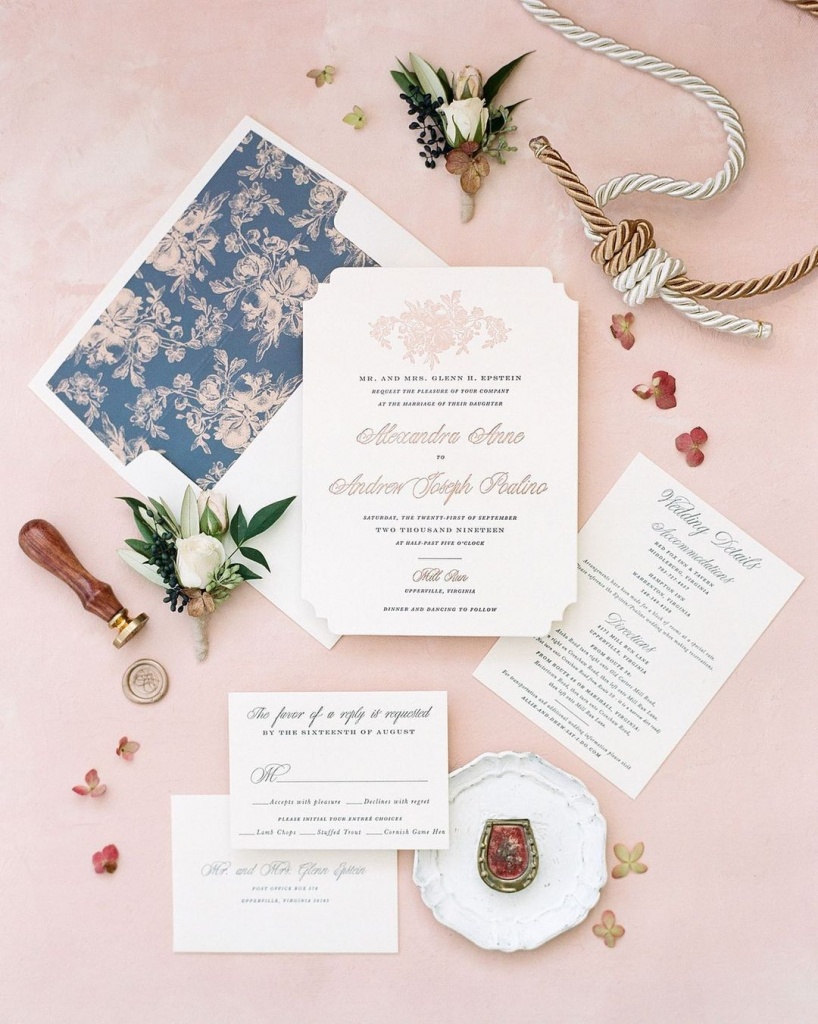 Photo by Audra Wrisley Photo
You Can Bring Your Kids If…
In case kids are allowed at the wedding, they should be in a separate area and, preferably, cared for by a babysitter so that adults can enjoy this wonderful day.
What is more, it is a great idea to involve kids in a wedding ceremony. They can take part in the wedding cortege accompanying the bride to the altar and strewing rose petals from little baskets. It looks very beautiful and sweet when some of them help the bride carry the long tail of the wedding dress at the beginning and the end of the ceremony.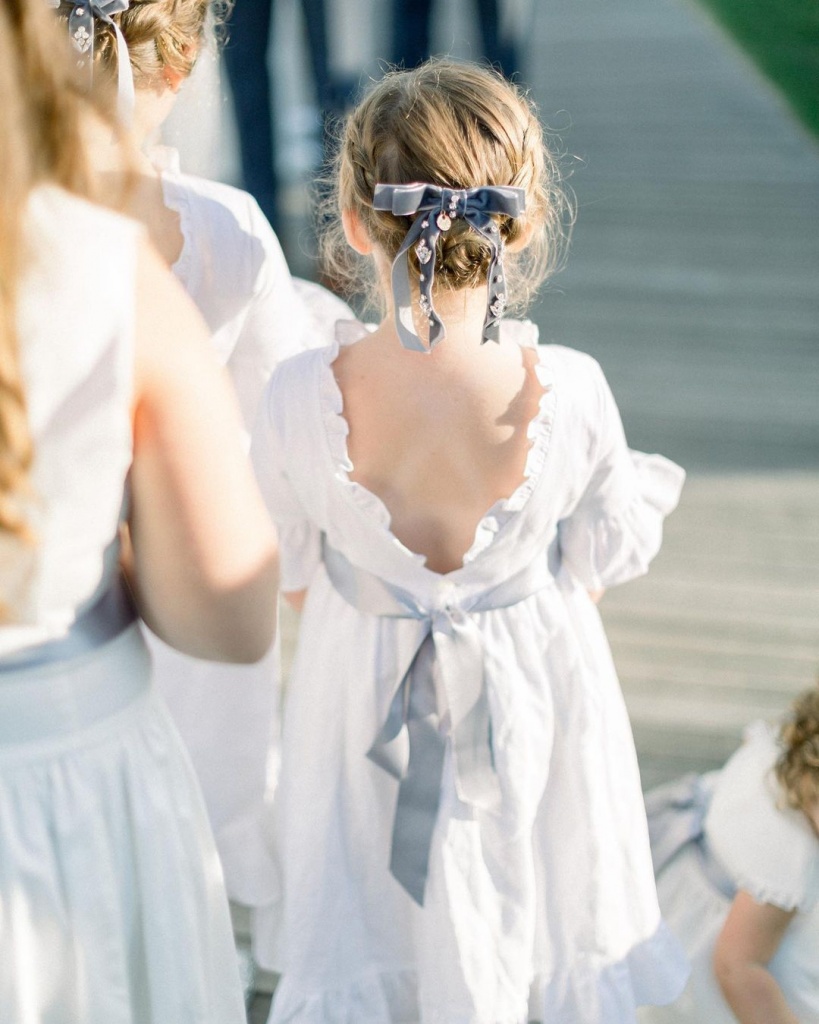 Photo by Tiffany Von
Sending a Gift If You're Not Going
Giving gifts is a nice custom that applies to all guests, whether they will be present at the wedding or won't. If you are unable to attend a wedding, it is worth sending a gift before the wedding day to show your gesture of courtesy and respect for the newlyweds. Of course, it is not an obligation, but it is very bad manners not to present any gift, since the bride and groom stated their willingness to celebrate this important day with you. When you cannot buy something from a gift registry, nothing will happen if you send another gift to congratulate the wedding couple and thank them for the invitation. Without doubts, they will greatly appreciate it.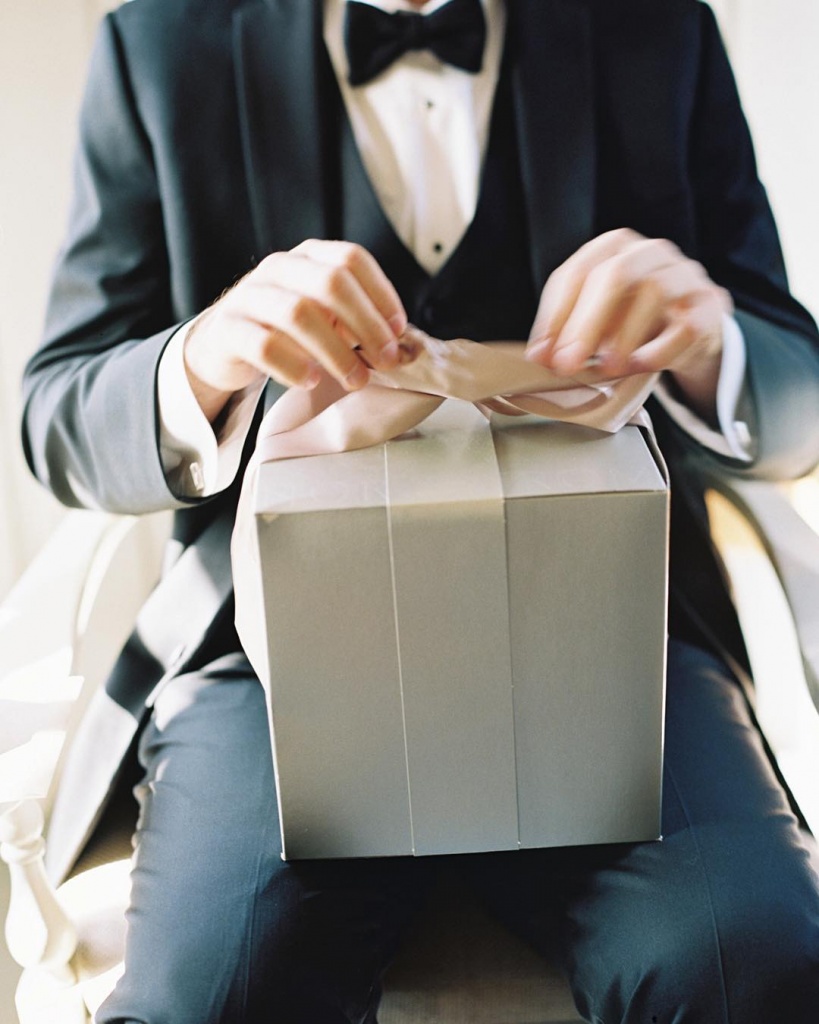 Photo by Laura Gordon
Asking For Extra Guests
RSVP means that only the person who received the invitation is invited to the wedding. If you want to go with one or more partners, respect the newlyweds and ask for additional invitations for extra guests. This is especially true of those cases when you take the kids with you, as they are often not allowed to attend these events.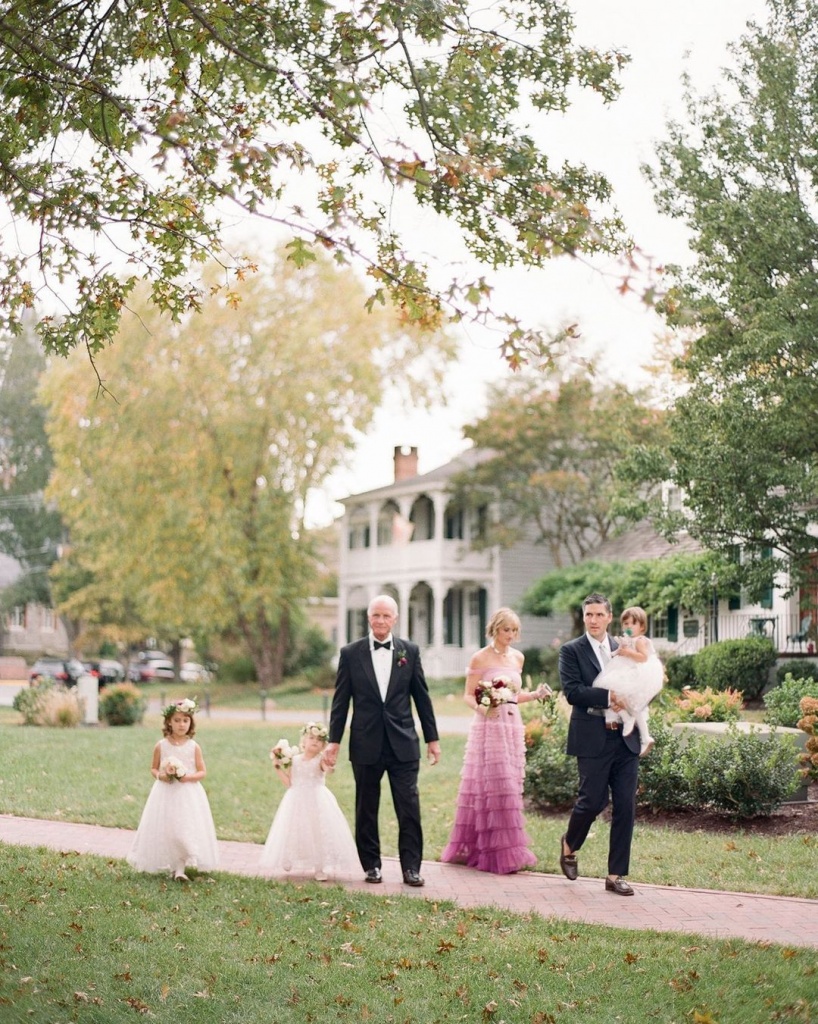 Photo by Audra Wrisley Photo
Taking a Gift
If you are a guest, taking a gift is the absolutely mandatory rule of wedding etiquette, regardless of whether the couple wants it or not. It is the best way to express your gratitude for being a part of this special day, as well as for becoming a symbol of a new marriage. Obviously, there are no rules when it comes to the gift you will take. You can choose something from the couple's gift registry or buy them a little more personal thing. As always, make a gift you can afford.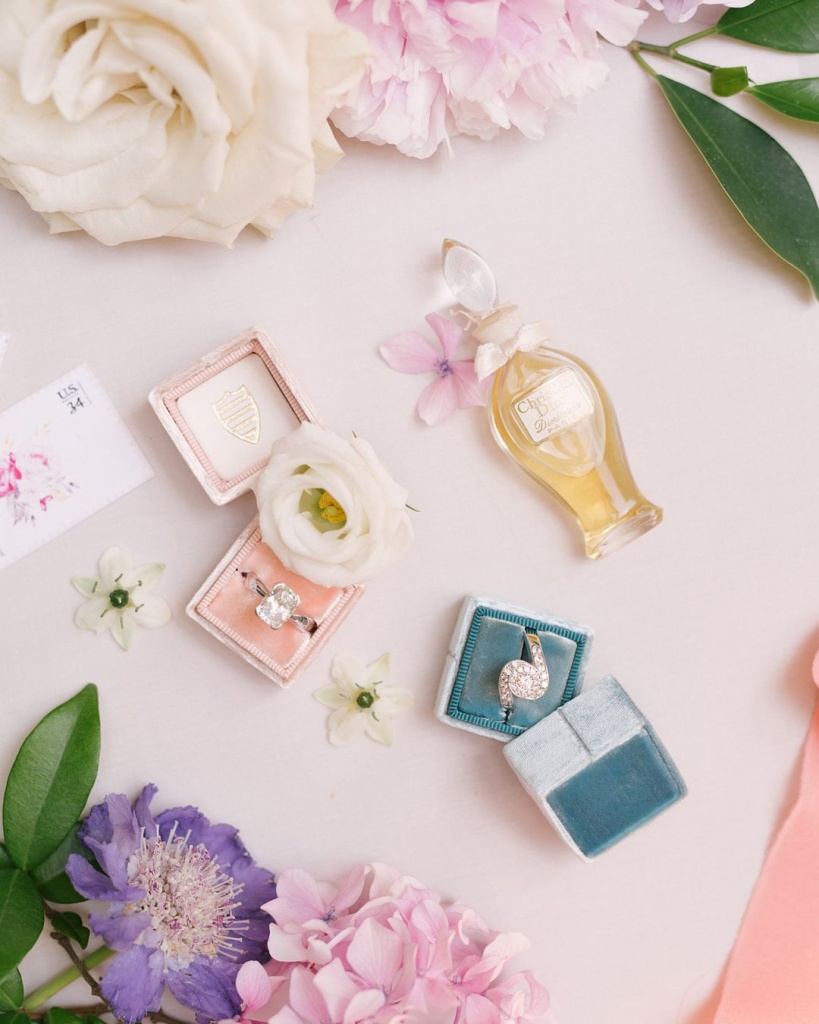 Photo by bottega53
Using The Gift Registry
If the bride and groom have a list of the most desired wedding gifts, you should review it and choose one of the items. Thanks to this, they will avoid double gifts or completely useless ones. It is much easier when the guests do not buy any wedding gifts and only send money to the couple's bank account. Whatever option you will prefer, be sure the newlyweds will be delighted with your wedding gift.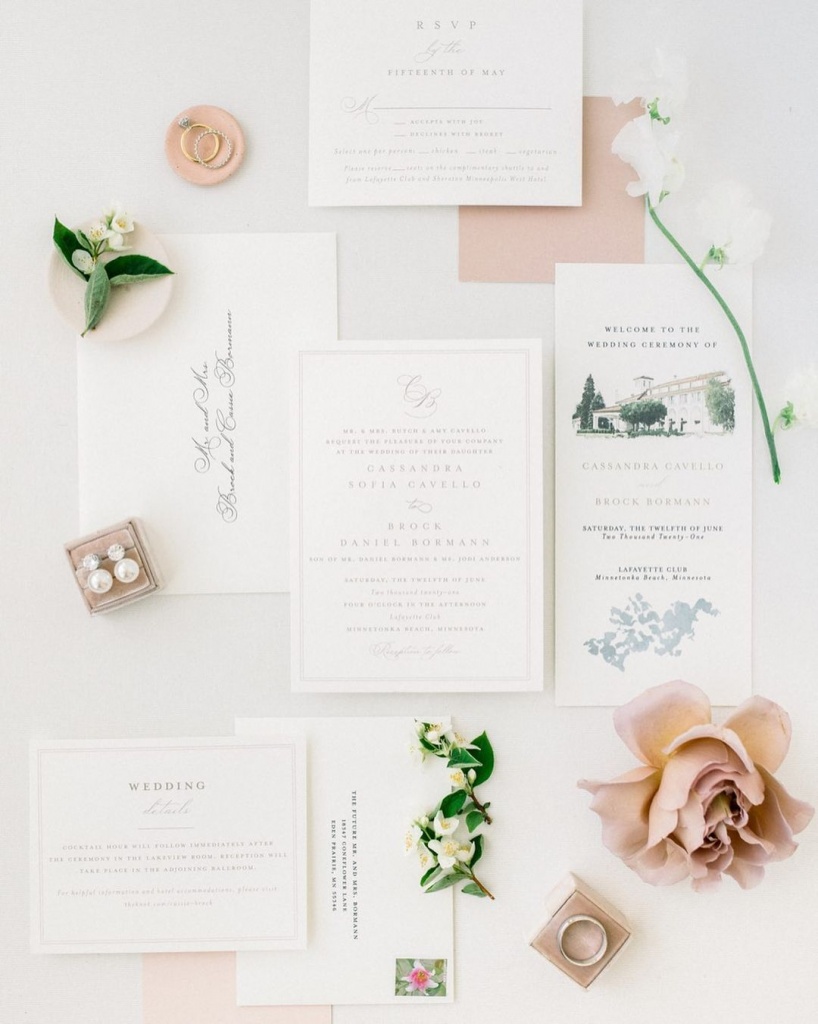 Photo by Trish Burtzel
If There's No Registry
Wedding gifts can be of the most varied types to satisfy all the wishes of the newlyweds. When you choose a wedding present without having a registry, make sure that it will not lie in the corner, but the newlyweds will use it in their new family life. There is no perfect or appropriate wedding gift for a married couple; nevertheless, they are your relatives, friends, or just familiar people. You shouldn't give an unthoughtful gift but choose the one that will demonstrate your best regards to the bride and groom. If you are not sure that someone has not already bought a similar gift, please give cash or a gift certificate. Remember that a wedding gift should be both elegant and practical.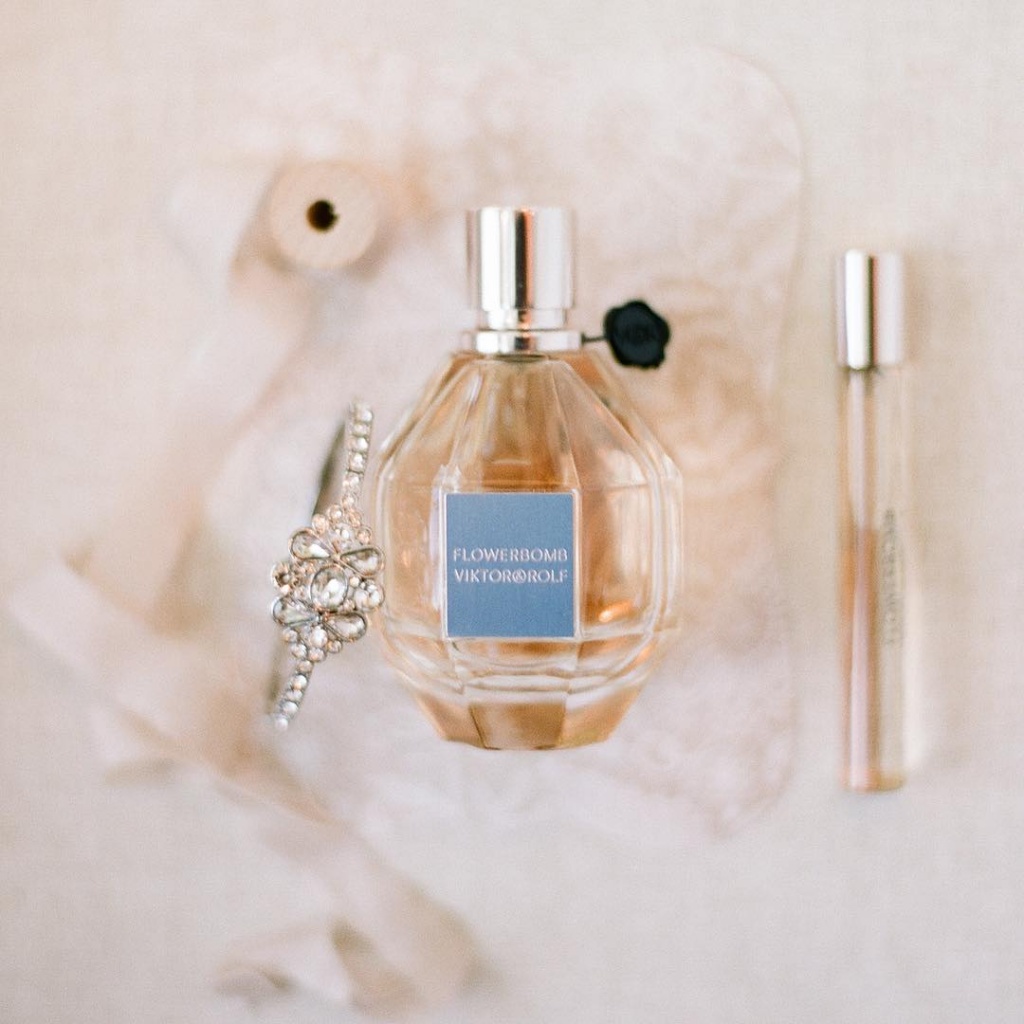 Photo by Audra Wrisley Photo
Giving Group Gifts
The value of wedding gifts depends both on the degree of relationship with the young couple and the capabilities of a particular guest. Of course, guests can opt for group gifts if they don't plan a major purchase. But keep in mind that a group gift can become a troubled one since many guests are involved in its selection process. For that reason, it can be more difficult to choose a suitable option together. Disagreements can always be avoided by deciding who will organize the purchase of a wedding gift. Make sure it will be a unique group gift from a circle of family, friends or coworkers!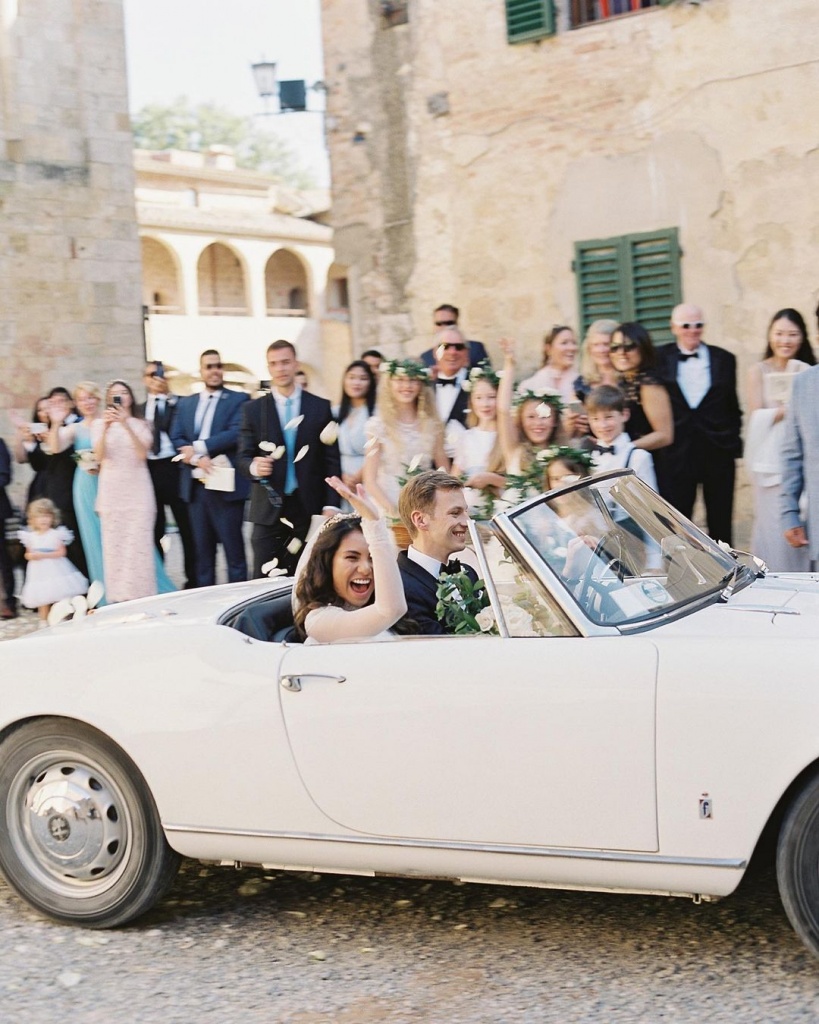 Photo by Laura Gordon
Pre-Wedding Parties
Nowadays, a pre-wedding party has become the 'must have' of a wedding program. More and more people invite their friends, family members or relatives to celebrate their happiness of getting married in a more intimate circle. This type of event is usually held the day before the wedding and ends at around 1 a.m.
Everyone knows that the newlyweds are pretty busy on the wedding day so that they have almost no time to talk with the guests. In this way, the pre-wedding party allows the couple to have conversations with their loved ones and welcome those guests who came from afar to attend the wedding.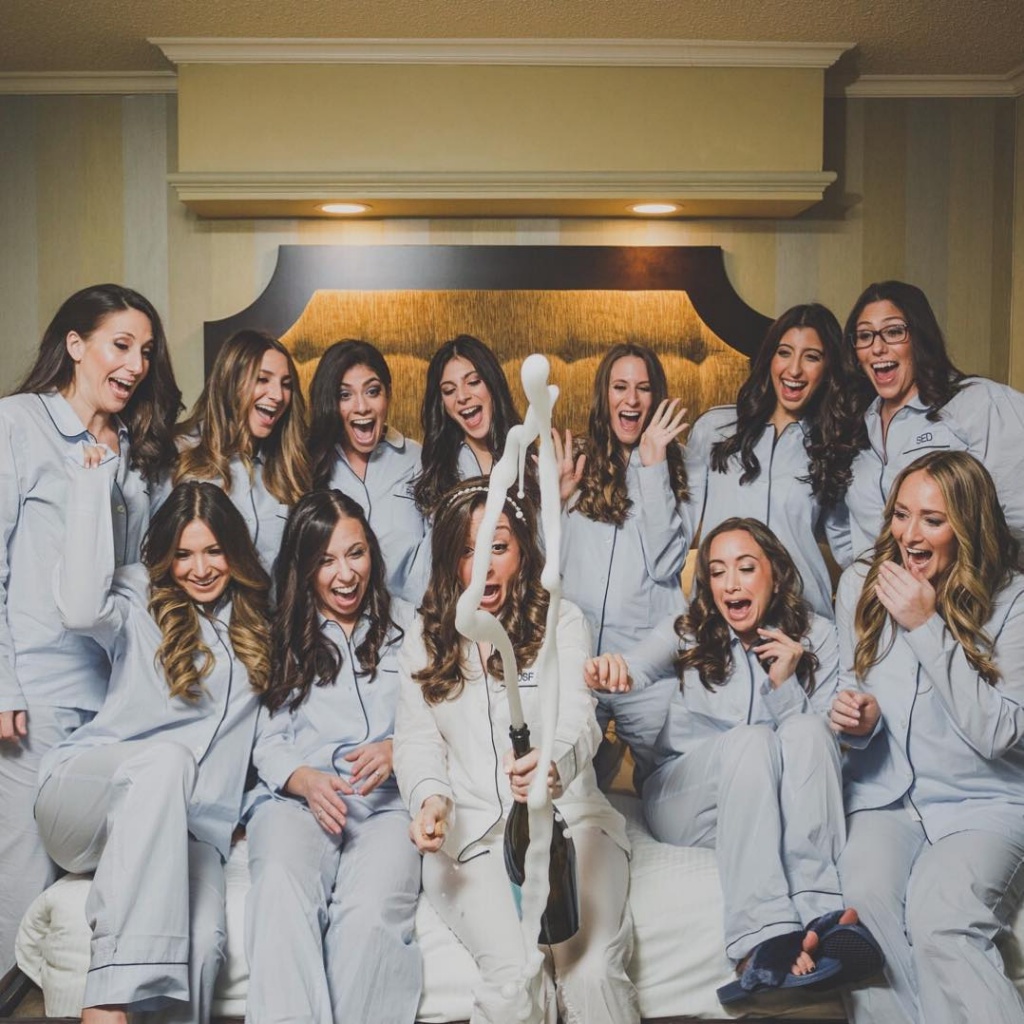 Photo by jaylimstudio
Dress Codes
The most important rule of wedding guest dress codes for women is not to wear white to a wedding. This color is only reserved for the bride, who is the protagonist of a wedding day. It is recommended to wear a dress that will be in harmony with the bride's style but not contrast with it. In the same vein, black should be also avoided because it is viewed as an unlucky color.
As for the men, it is much easier for them to dress for a wedding. They choose from two options, for example, a tuxedo or suit, which can come in dark or neutral in color. Wearing a bow tie is preferred for tuxedos, while a tie is the great men's accessory for suits. Don't forget that guest dress codes also require that the men's jacket cannot be taken off during the wedding ceremony.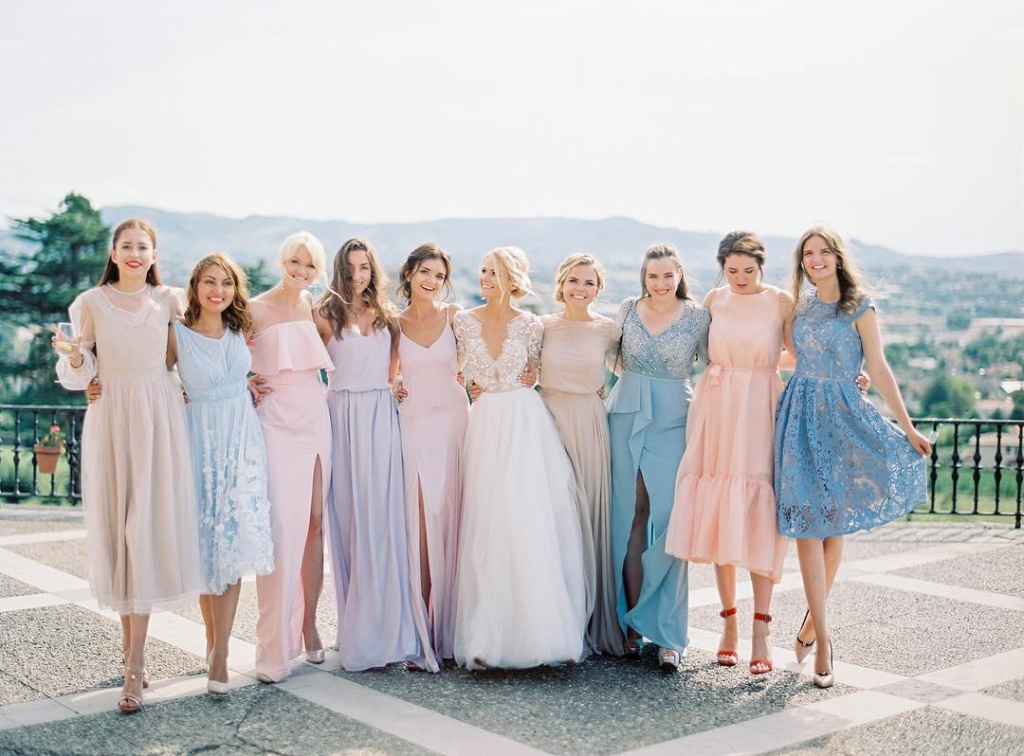 Photo by Masha Golub
Don't Be Late
Arriving late to a wedding ceremony is always a distraction for the wedding couple and the rest of the guests. In fact, when you arrive at the wedding during the ceremony, you can spoil the magical and romantic moment of newlyweds. Therefore, it is advisable to keep yourself organized and make sure you will attend a wedding ceremony about 10 or 15 minutes before it starts. If you are ever late, try not to draw attention to yourself and sit on the backbench.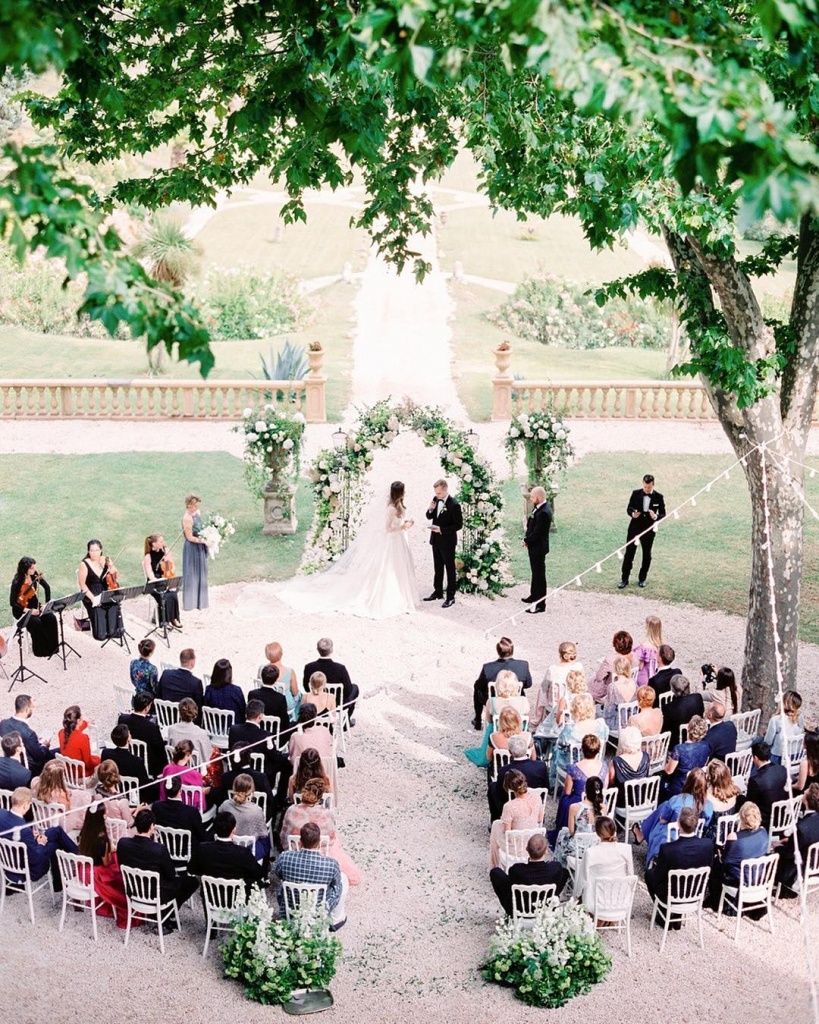 Photo by Max Koliberdin
Don't Film
The bride and groom's request that guests not take photos with mobile phones or cameras will certainly not offend them if the couple assures all the guests will receive photos taken by a professional photographer as a souvenir after the wedding. In this case, a wedding couple will not worry that someone takes undesirable photos of them, which can be shared with other people or posted on the Internet.
Unplugged wedding is an ideal solution to this situation. Hired photographers and videographers will do it for guests and capture the best moments of the wedding without drawing attention to themselves.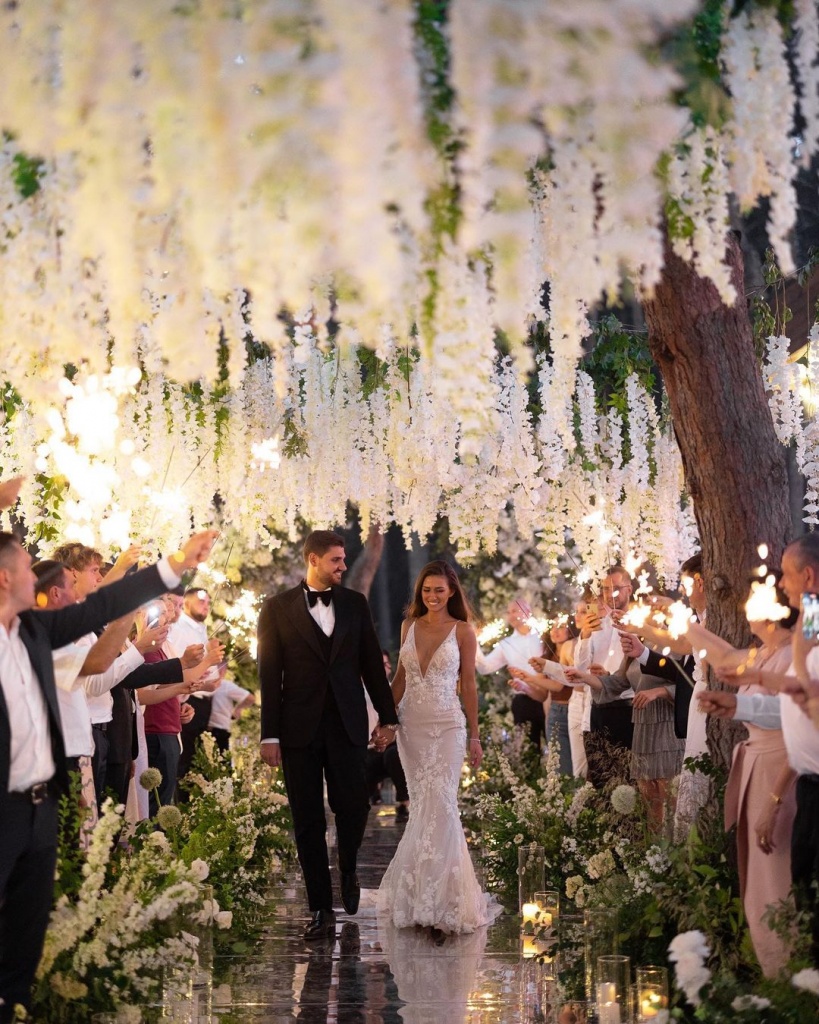 Photo by Masha Golub
Animals at the wedding
Owners of dogs, cats or other domestic animals often do not know what to do with their pets on a wedding day. Brides and grooms, who consider pets as one of their family members, would be happy if their four-legged friends were present at the wedding.
It is a wonderful opportunity for your beloved pets to participate in the wedding ceremony accompanying you during this special day. Moreover, they can play a great role in a wedding photoshoot by entertaining newlyweds and creating a sweet and joyful atmosphere.
Choose a restaurant or a pet-friendly hotel for the wedding venue to celebrate the marriage together with them. Do not worry that pets can cause inconvenience to others since a professional animator will take care of them at the time of the wedding reception. This way, you will be able to devote your time to guests.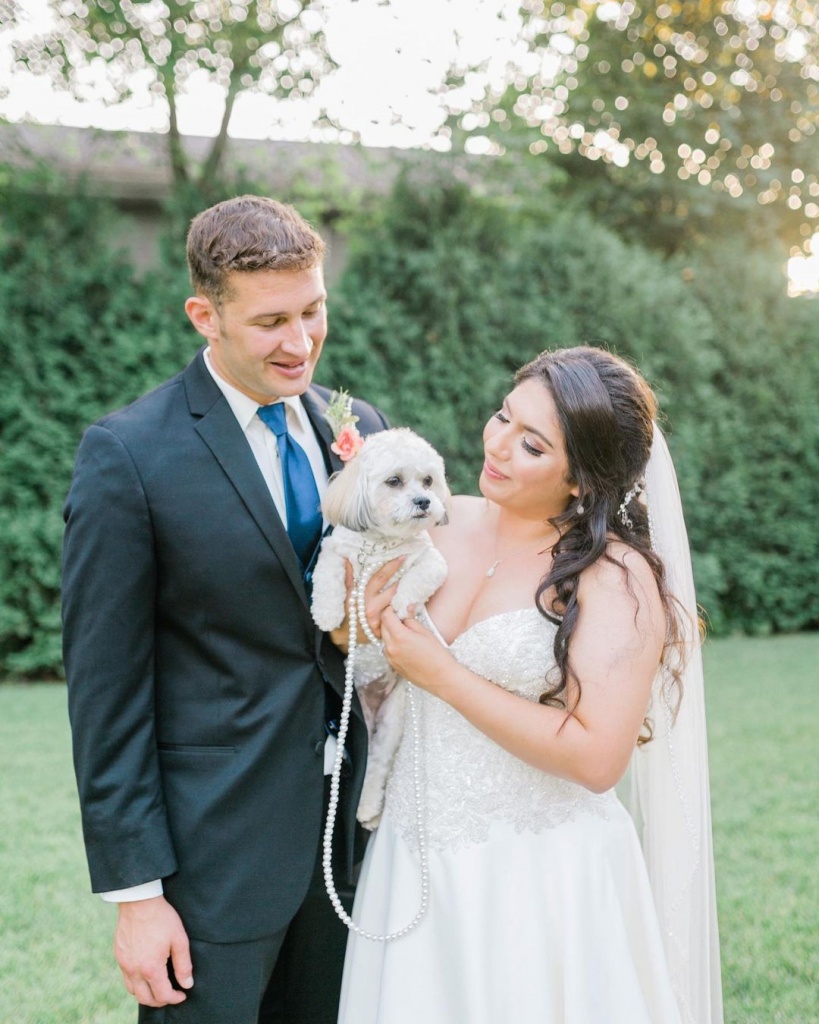 Photo by Taylor May Photography
Turn Your Phone Off
An unplugged wedding is a wedding without mobile phones where no one is taking photos, recording videos, checking emails or using social media. On the contrary, it is a wedding where all the guests have fun, socialize and get to know each other.
It is no wonder that today more and more young couples decide to organize an unplugged wedding because of the desire to create a family spirit and preserve the intimacy of the ceremony. It is better to notify the wedding guests in advance about your intention so that during the ceremony there would be no surprise. You can include an additional note in the invitation with this information. In addition, the newlyweds can prepare the poster about an unplugged wedding. It should be placed at the entrance to the wedding hall or the church. Persuade your guests to come to a wedding without phones!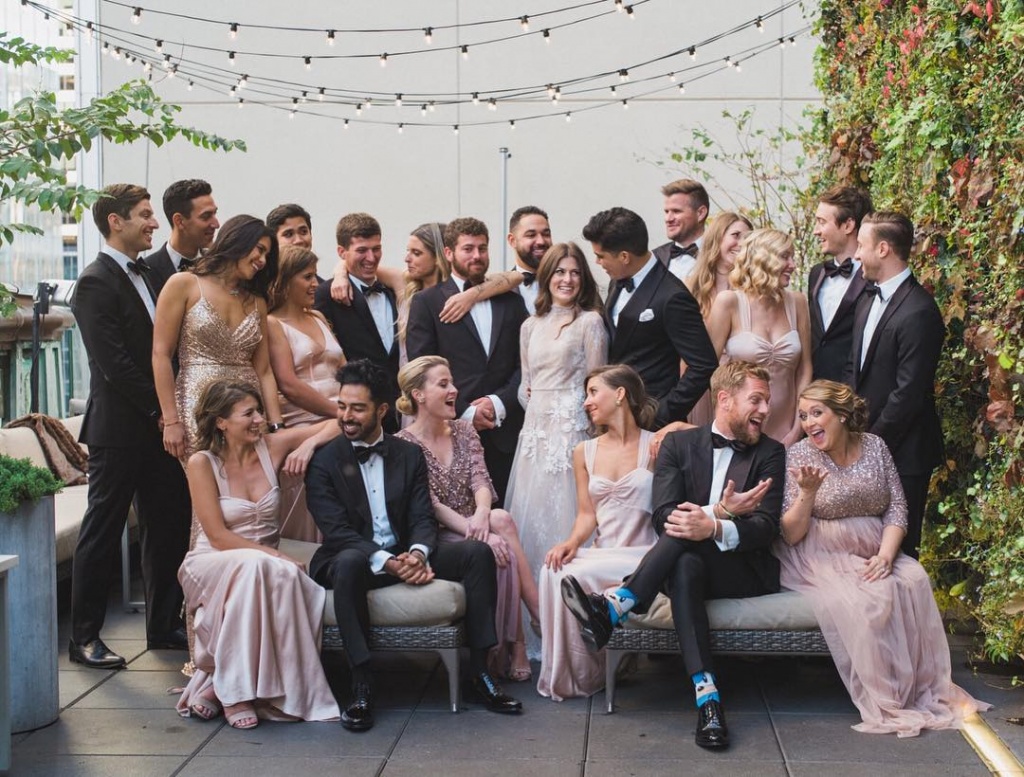 Photo by jaylimstudio
Monitor Alcohol Intake
No wedding is celebrated without alcohol. Before you start drinking, set a limit on how much you will drink at this event and try to monitor it. Drink slowly, in small sips, and between rounds of alcoholic drinks, take a soda, water, or juice for a change. Also, you can enjoy low alcohol drinks and cocktails that don't make you drunk.
If someone at the wedding insists that you drink a lot, do not be afraid to refuse it. Apart from this, it is worth noting that the wedding catering service will monitor the alcohol intake of wedding guests.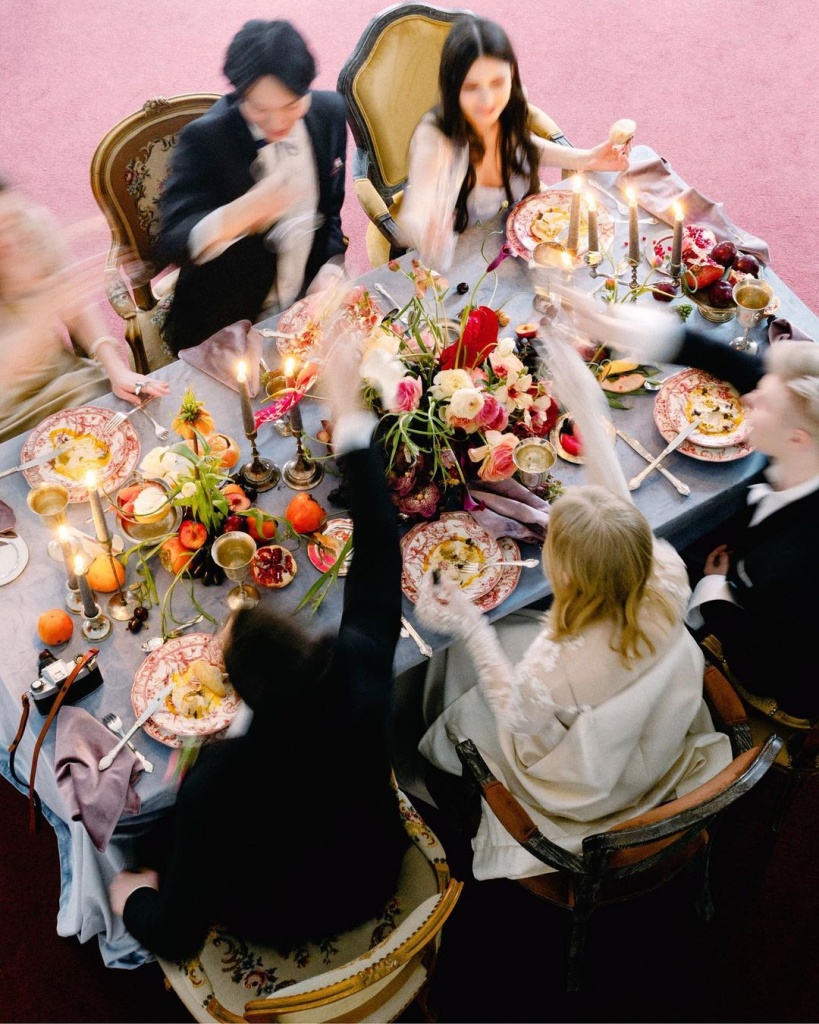 Photo by Max Koliberdin
Have fun
It cannot be denied that wedding parties are often planned to entertain guests and satisfy their preferences. That is, the couple does everything possible so that everyone present has a fun time. So, if you are at a wedding party, don't hesitate to dance, ask for the cocktails or drinks you want the most and take candid photos at the wedding photo zone.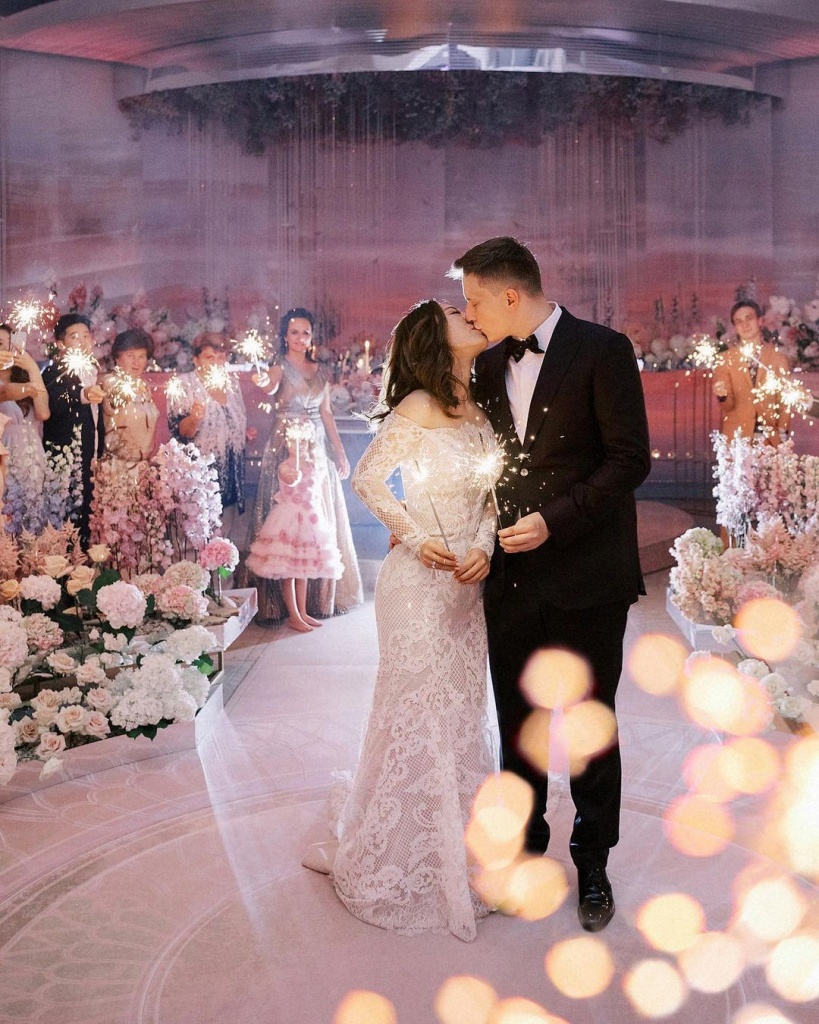 Photo by juliakaptelova_photography
Enjoy every moment of this wonderful celebration!