The best photos of the bride's mother for inspiration on your wedding day
Publication date:

10/15/2021

Updated:

02/06/2023
Even if it sounds weird, you should know that there is one person who is waiting for your wedding day even more than you do. This person is your mom. The transparent bond between a mother and her lovely child is a fact. Do you remember the feeling of sharing a hug with your mother after a long time being away? Sometimes this warm hug is all you need to become much happier and relaxed. Your mom will accompany and support you from the very beginning of the wedding planning till the cake cutting on the wedding day. So, take some really nice photos with your charming mother during the whole day to make it even more memorable for both of you.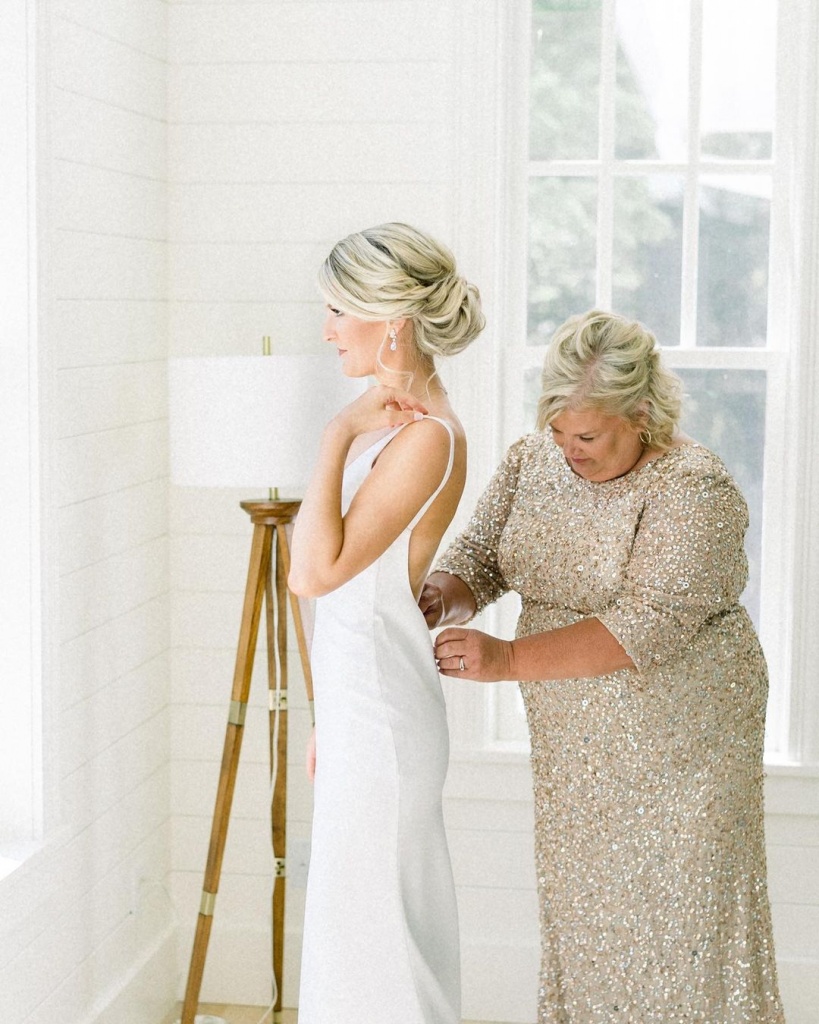 Photo by trishburtzel
Photo by stephanieweberphotog
Help From Mom With the Wedding Dress
Taking your mom as a support team while looking for a wedding dress will be one of your best decisions. Firstly, you'll have an opportunity to spend time chatting together that you might not have got for a long time. Secondly, she sincerely wants you to be the most beautiful bride ever and will help you make the right final choice. Moreover, it'll be a tender and catchy moment if during the bride's morning, your mom will zip and button your dress. Despite the bridesmaids and your wedding party being present, your mother is the one in charge to complete such a responsible task. Just imagine looking through the photos of these warming moments - that is worth a lot.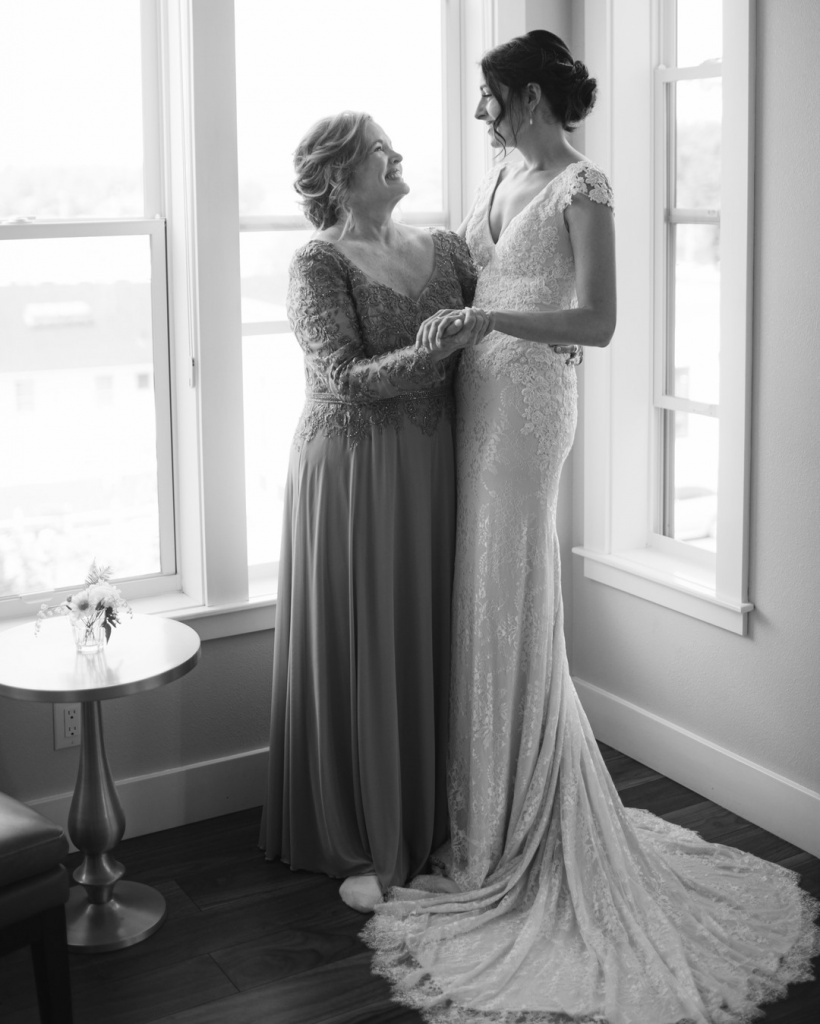 Photo by courtneybowlden
Multiple Generations in One Room
The wedding day is usually an important celebration where all family members gather together. Therefore, don't miss a chance to take group photos and portraits that will be framed and given as a gift when the event is over. Ask your mother, grandmothers, sisters, nieces and aunts to join you for taking an amazing shot of women from different generations but of the same beauty. Be sure, this touching photo will not leave anyone indifferent.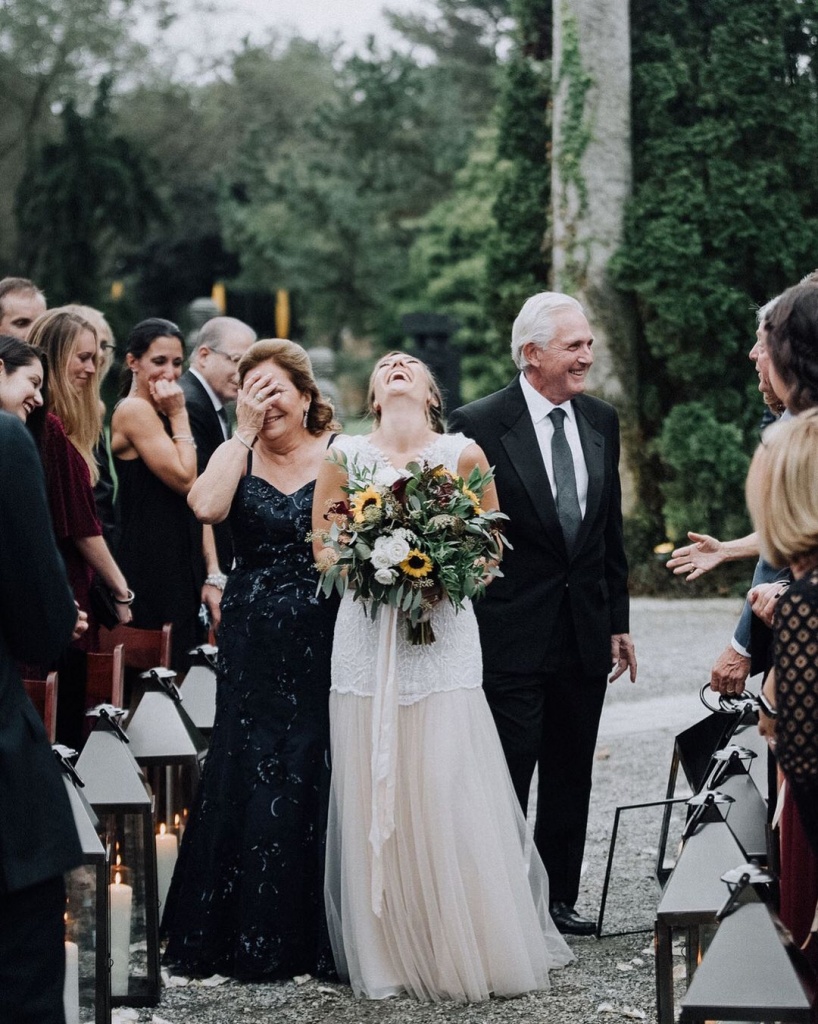 Photo by jaylimstudio
A Special Moment Before the Ceremony
Brides always feel quite nervous and excited while waiting for their appearance to the guests. That's why the gentle and soft voice of your mother will considerably lessen the tension and calm you down. Let her give you the prep talk, be with you, hold your hand and warm your heart with her genuine tears and smile. It's a common thing that the bride's mom or both parents escort her walking down the aisle. Either way, your wedding photographer will have a great opportunity to take beautiful shots capturing your natural feelings when looking at your beloved parents.
Photo by lauragordon
Sharing a Hug and a Kiss With Mom
Looking through the candid shots where you're laughing, hugging and tenderly kissing each other is so much fun. After making sure you've got enough classy photos, feel free to fully relax and enjoy this big day of yours. Many photographers admit that taking natural photos is their favфorite way to catch the bride's true emotions when looking at the groom, friends or mom. Hug and kiss your mother during your morning preparation when she gives a speech or dances on the dance floor. You'll make your mother the happiest woman if you share your love and joy with her.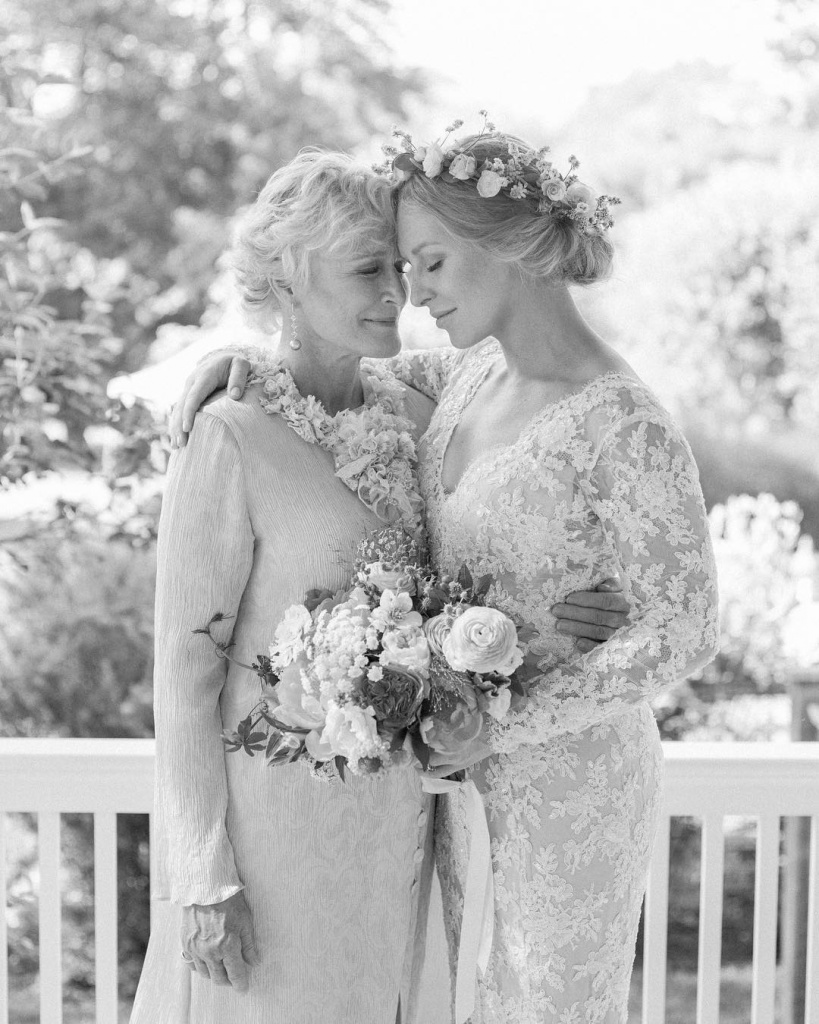 Photo by corbingurkin
Enjoying a Moment of Silence
Sometimes, silence speaks louder than many sophisticated words. The photos of the two of you looking at each other keeping silent are so powerful and breathtaking. You understand and feel each other, just sharing glances and smiles. No words needed when the celebration is full of love and happiness. Every mother looks forward with anticipation to the day when her daughter becomes a bride. Then, with great pleasure, she helps with the wedding preparation, searching for a dress and bouquet as well as hiring vendors. She goes through all this long way with her daughter, so that her girl can be happy and pleased on the wedding day. That's why just by looking at you, your mom will feel all the inner feelings you experience and will always support you.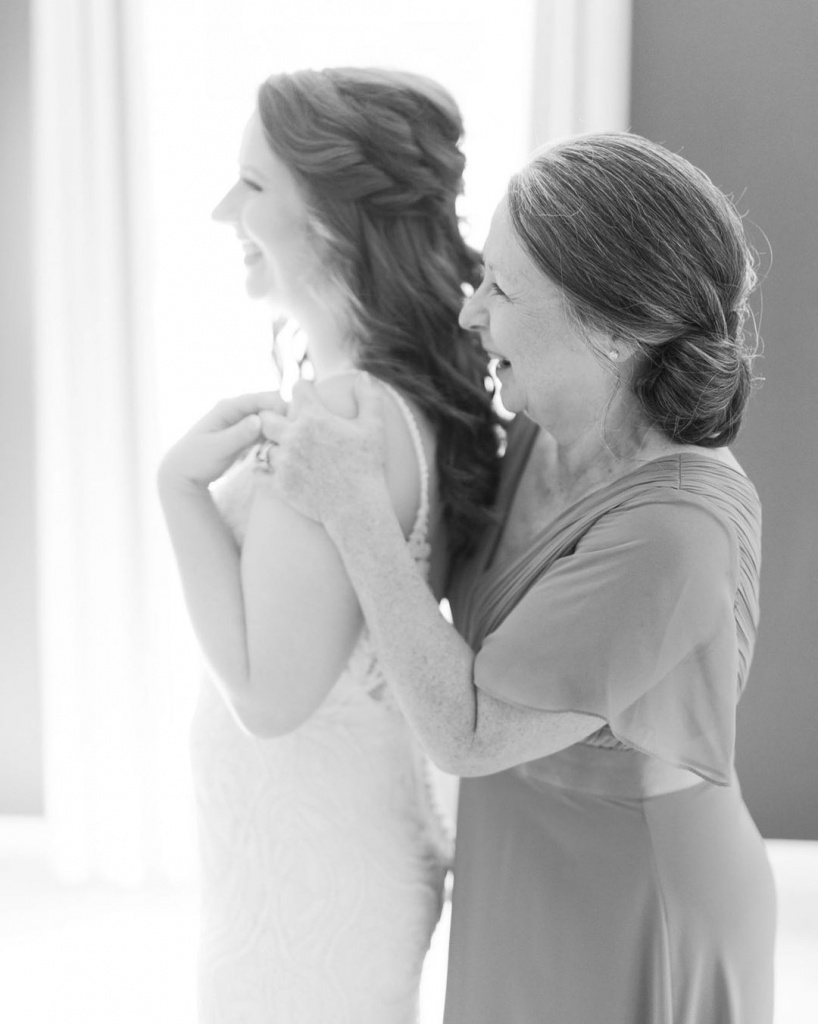 Photo by coreyjohnsonstudios
A Spin Around the Dance Floor
Try to remember the song from your childhood, the one you both like listening to, or just your mom's favorite song. Ask the DJ to play it while you both are on the dance floor and do your best to make this duo a remarkable moment of the celebration. Rest assured, this episode and photos of you having fun will become one of those stories that is told every time you meet. So, isn't your wedding day the best reason to bring to life all the great ideas that will be turned into funny family memories and lovely stories? 
For sure, wedding portraits of mother and daughter are worth a lot. They are not just ordinary photos of you two. Such shots are full of care and warmth that you could easily feel again and again when looking at them in some years.