From Seating Arrangements to Playlists: How AI is Automating Wedding Details
Publication date:

08/18/2023
The future is here, folks! Artificial Intelligence isn't just a concept bandied around in tech conferences or sci-fi movies anymore. It's in our homes, our phones, and even our shopping habits. Now, it's making a bold entry into one of the most personal and intimate parts of our lives – wedding planning. If you're newly engaged and the panic of planning a wedding is beginning to dawn on you, don't worry. Grab your favorite stress snack and take a seat because AI-powered wedding planning tools are here to the rescue. But wait, let's hold our horses for a second. Can AI really plan your wedding? Join us as we take a deep dive into this tech wonderland of AI and weddings.
How AI Impacts the Process of Planning a Wedding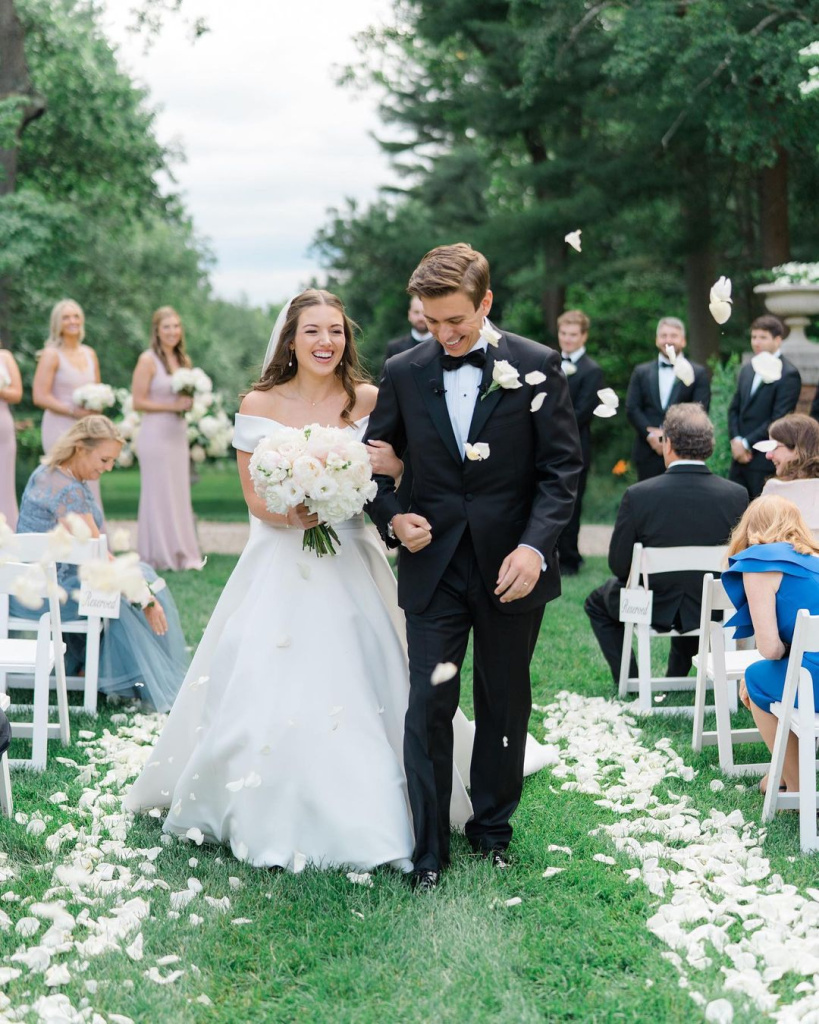 Relax, we're not talking about delegating your vows to a speech synthesizer or leaving your first dance in the hands of a robot. What we're referring to is the fascinating realm of Artificial Intelligence wedding planning that's gradually transforming the wedding industry landscape. AI has begun to tackle the exhaustive to-do list of wedding planning, taking over tasks like managing guest lists, deciding seating arrangements, and even creating tailored playlists.
The Algorithmic Architect
Remember the painstaking process of drawing up a seating plan? Trying to figure out which aunt should sit next to which cousin or which friends would hit it off best? AI algorithms have now turned into expert social architects. They can analyze your guest list, understand the relationships and social dynamics involved, and then design a seating arrangement that would promote the most enjoyable social experience. It's like having a professional mediator on your wedding planning team.
The Virtual Assistant
AI also serves as a tireless virtual assistant that operates around the clock. It can handle tasks that are often overlooked or neglected due to their repetitive nature. It can send out RSVP reminders, assist in managing your gift registry, create and update your wedding website, and even help you curate the perfect playlist based on your musical preferences. This leaves you more time to focus on the aspects of wedding planning that truly require your personal touch.
Digital Master of Ceremonies
Moreover, AI's role in your wedding doesn't end with planning. During the actual event, AI can act as your digital Master of Ceremonies. By interfacing with digital calendars, weather forecasting services, and vendor management systems, AI can make real-time adjustments to your wedding timeline. This ensures everything flows smoothly even if unexpected situations arise - like a vendor running late or a sudden change in weather.
The Personalized Wedding Blueprint
AI can utilize machine learning to create a personalized wedding blueprint. By learning your preferences - the types of venues you like, the color schemes you prefer, the music you enjoy - it can provide suggestions and create a wedding plan tailored to you. The more information you provide, the better it gets at understanding your style and making appropriate suggestions.
The Budgeting Wizard
One of the most stressful aspects of wedding planning is undoubtedly budgeting. AI, with its data-crunching abilities, can act as your personal financial advisor. It can keep track of your spending, provide alerts when you're nearing your budget limit, and even offer suggestions on areas where you could save money.
AI Techniques for Successful Wedding Planning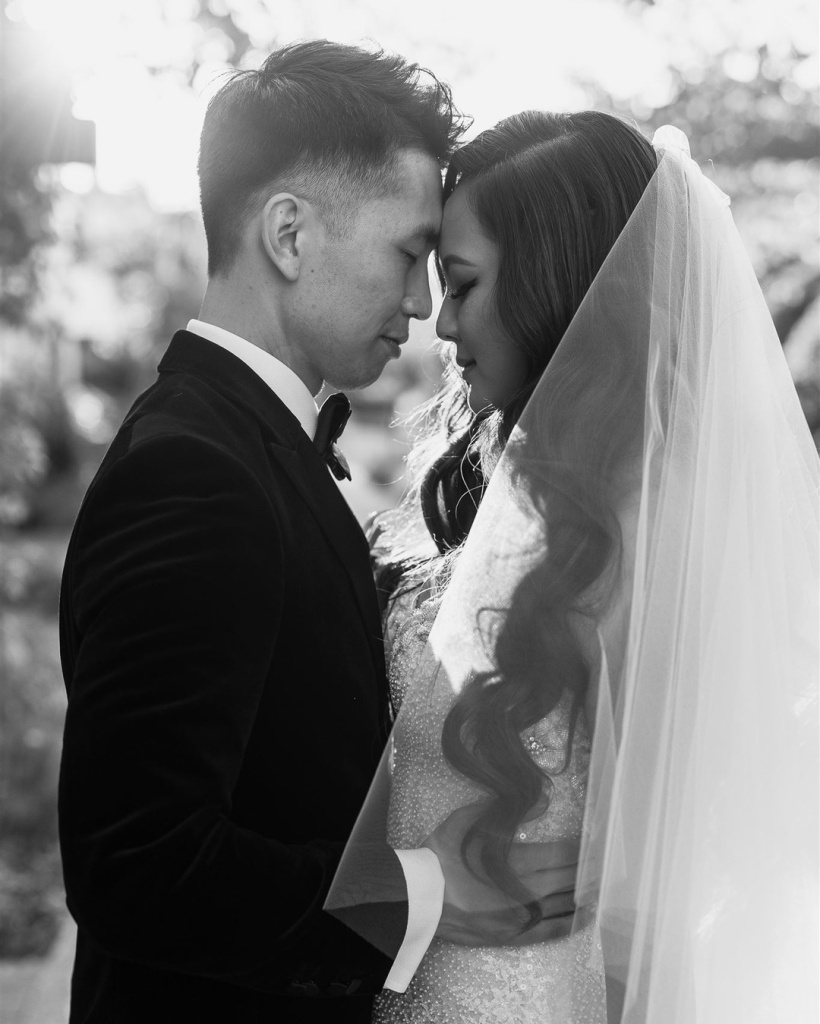 Artificial Intelligence is not just used to predict the weather or recommend your next movie on Netflix. It's also stepping into the ring to help couples plan their wedding. But how does it do this? What are the AI-powered wedding planner techniques?
The Etiquette of Wedding Planning with AI
Etiquette is a fundamental part of wedding planning. From wording the invitations correctly to deciding the seating order, there are rules and conventions that, if adhered to, can make the event run more smoothly. Now, the fascinating thing about AI is that it can be taught these rules. Using Natural Language Processing (NLP), a subfield of AI, the systems can understand the nuances of wedding etiquette and ensure that every 'i' is dotted and every 't' is crossed when it comes to wedding planning.
The Fine-Tuned Coordinator
AI is like a well-oiled machine when it comes to coordination. It can send out automated reminders for RSVPs, provide a platform for collaborative planning for the bridal party, and keep all your vendors in the loop with real-time updates. This not only ensures that everyone is on the same page but also eliminates the likelihood of any crucial detail slipping through the cracks.
The Predictive Power
At the heart of AI lies the ability to analyze vast amounts of data and predict future outcomes. This predictive power is extremely useful in wedding planning. By studying data from hundreds of weddings, AI can predict what trends will be popular, what food choices will be well-received, and even which venues would suit your tastes. This takes the guesswork out of planning and allows you to make informed decisions.
Top 10 Ways AI Can Be Used for Your Wedding
Are you still wondering, can you use AI to plan your wedding? Absolutely, you can! AI can lend a helping hand in every step of your wedding journey. Here are the top 10 ways wedding planners (or even brides) can use AI:
AI can help you choose the perfect engagement ring by analyzing your style preferences and suggesting rings you'd love, saving you hours of browsing.
Managing your guest list with AI is a breeze as it can automate invitations, track RSVPs, and create optimal seating arrangements, reducing the potential for human error.
With virtual reality and AI, you can take a virtual tour of potential venues, helping you to shortlist options without the need for physical visits.
AI can recommend vendors based on your preferences and budget, making the process of finding reliable services easier and more efficient.
Personalize your wedding menu with AI, which can suggest dishes based on your preferences and dietary requirements, ensuring a delightful dining experience for all guests.
AI can help design your wedding website, incorporating your personal style and providing useful features like RSVP tracking and registry management.
Let AI handle your RSVPs; it can send reminders and provide real-time updates, keeping you informed and stress-free.
AI can provide personalized honeymoon destination recommendations by analyzing your preferences, previous travel experiences, and current travel trends.
Keep track of your wedding budget with AI, which can monitor expenditures, alert you when you're nearing your budget limit, and suggest areas where you can cut costs.
AI can create the perfect wedding playlist by learning your musical preferences and suggesting songs that fit your wedding's theme and mood, setting the right tone for your special day.
Best AI Tools for Wedding Planning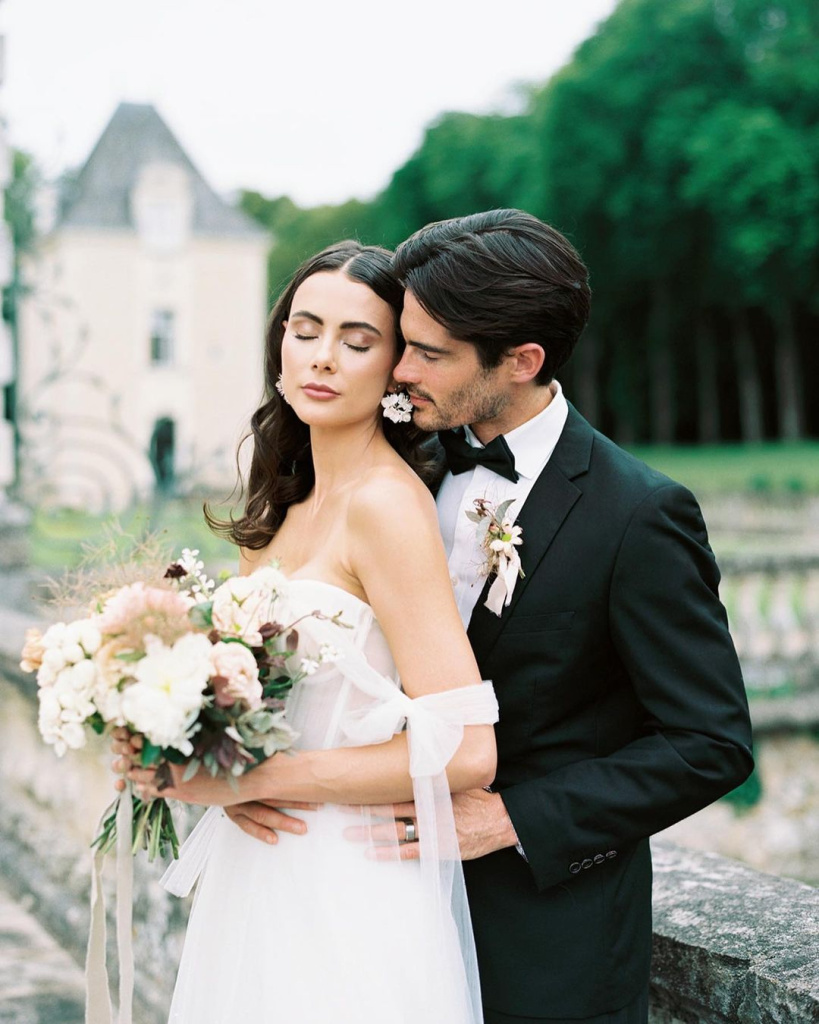 When it comes to wedding planning, AI isn't just a trend, it's a game-changer. But with the numerous options available, which are the best AI tools for wedding planning? Here are five top picks that can help you orchestrate your dream wedding.
Zola
Zola is an all-in-one wedding planning tool that harnesses AI to help manage your wedding registry, website, invitations, and guest list all in one place. The convenience of having all these tasks streamlined in a single platform is its biggest pro, making the planning process seamless and efficient.
Joy
Joy offers a comprehensive suite of wedding planning tools, including a website builder, guest list manager, and a digital save-the-date creator. Its machine-learning capabilities allow it to provide personalized recommendations and style suggestions, making your wedding feel uniquely yours.
Hitched
Hitched uses AI to simplify the process of finding the perfect wedding ring. It suggests designs based on your tastes and budget, reducing the time and stress involved in the ring-shopping process. An added perk - it provides a home try-on service, allowing you to try before you buy.
Tendr
Tendr leverages AI to streamline your gift-receiving process. It uses AI to understand your preferences and suggest gift lists tailored to your needs and lifestyle. The pro here is the elimination of unwanted gifts and the ease with which guests can contribute.
The Bash
The Bash (formerly known as GigMasters) uses AI to recommend vendors for everything from live bands and DJs to photographers and decorators. The recommendations are based on your style, location, and budget, making the vendor selection process much simpler and personalized.
How Chat GPT Can Help You Planning Your Wedding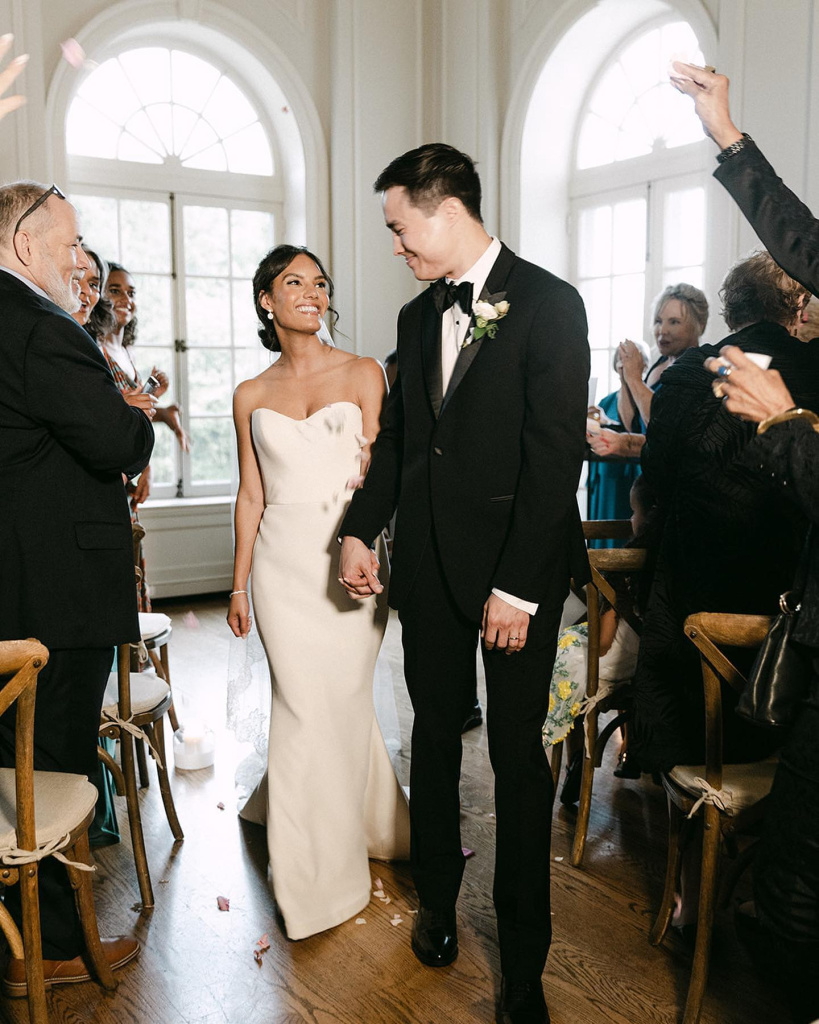 Between choosing the right flowers and picking out table linens, planning a wedding can feel like you're running a marathon without any training. That's where Chat GPT comes in. Its AI algorithms for wedding planning can help you with all your wedding-related queries, offer suggestions, and even interact with your guests.
Vendor Search
Finding the right vendors can be time-consuming and somewhat tricky. Chat GPT can assist you by researching and shortlisting vendors based on your specified criteria like budget, location, and personal style. It can even help you get quotes or set up appointments with these vendors, making the process significantly easier.
Etiquette Advice
Unsure about the right wording for your invitations or the proper way to arrange your seating chart? Chat GPT can provide advice based on established wedding etiquette. It can even help you draft emails or messages to your guests, ensuring you maintain a polite and proper tone throughout your communications.
Stress Management
Chat GPT can serve as a non-judgmental listener, offering comforting words, motivational messages, or even humorous anecdotes to lighten your mood. While it may not replace human comfort, it can certainly provide some stress relief when you need it most.
Pros and Cons of Using AI Wedding Planner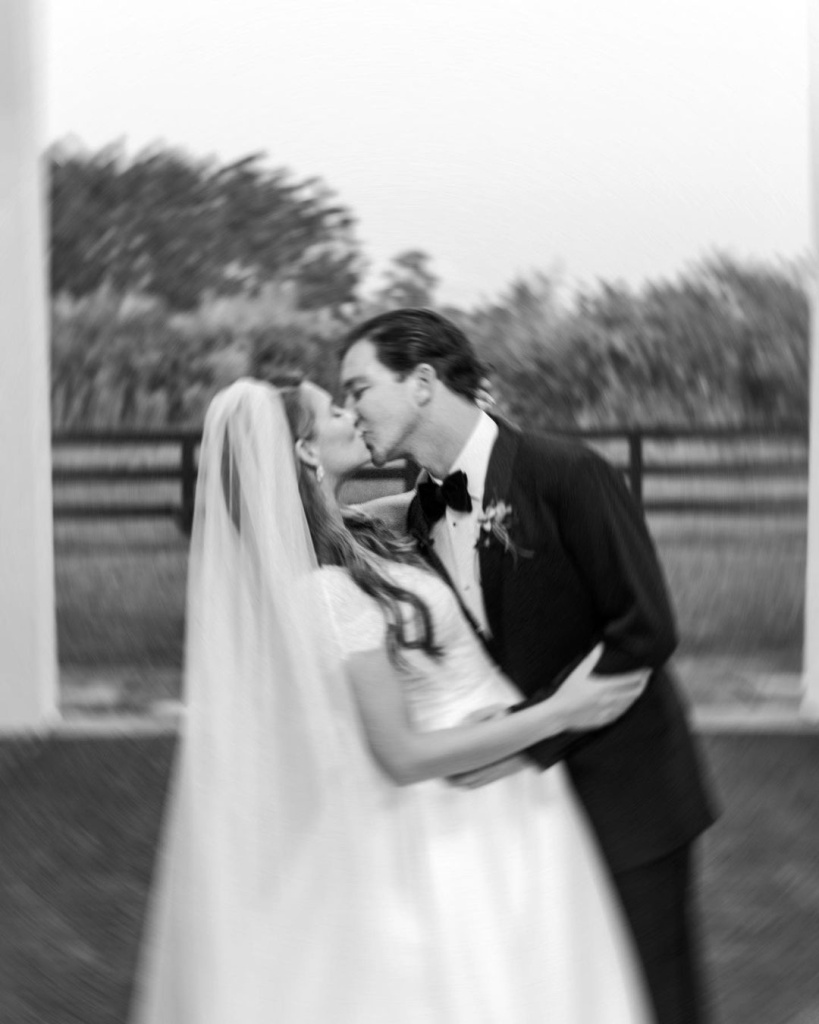 Now, it's important to consider the pros and cons of AI in the wedding industry.
The Upsides
Efficiency: AI can handle time-consuming tasks, leaving you with more time to focus on the fun parts of planning.
Personalization: Thanks to data analysis, AI can provide highly personalized suggestions.
Accessibility: AI tools are generally less expensive than hiring a human wedding planner.
The Downsides
Lack of Personal Touch: Despite its many capabilities, AI might not fully grasp your unique vision the way a human planner would.
Technology Dependency: You'll need a reliable internet connection and some level of tech-savviness to fully utilize AI tools.
Limited Creativity: AI tools are improving every day, but they still can't match the creativity and intuition of a human planner.
So, the ultimate question is: can you plan a wedding with AI? Yes, you can! It may not replace a human wedding planner entirely, but AI can certainly help you pull off a beautiful and stress-free wedding. So why not let AI handle the logistics while you focus on saying 'I do' in style? Now that's a wedding toast worth raising your glass to!