Top 10 Best Wedding Florists in LA
Publication date:

08/10/2023

Updated:

08/10/2023
Can you smell that? That's right! That's the enchanting scent of fresh blooms wafting from the screen because you've just landed on our definitive guide to the Top 10 Los Angeles Florists! We're here to help you navigate the vibrant jungle of posies, petals, and peonies to find the right wedding floral designer. You know, the kind that brings your Pinterest boards to life. And don't you worry, we'll make sure to throw in the best spots for those jaw-dropping wedding flower arrangements you've been dreaming of.
So, buckle up your bridal belts, lovely folks! It's time to roll up our shared digital sleeves and dive deep into the fragrant world of wedding flowers. Prepare for a wild ride down the petal-covered path that is the Los Angeles florist scene!
Emblem Flowers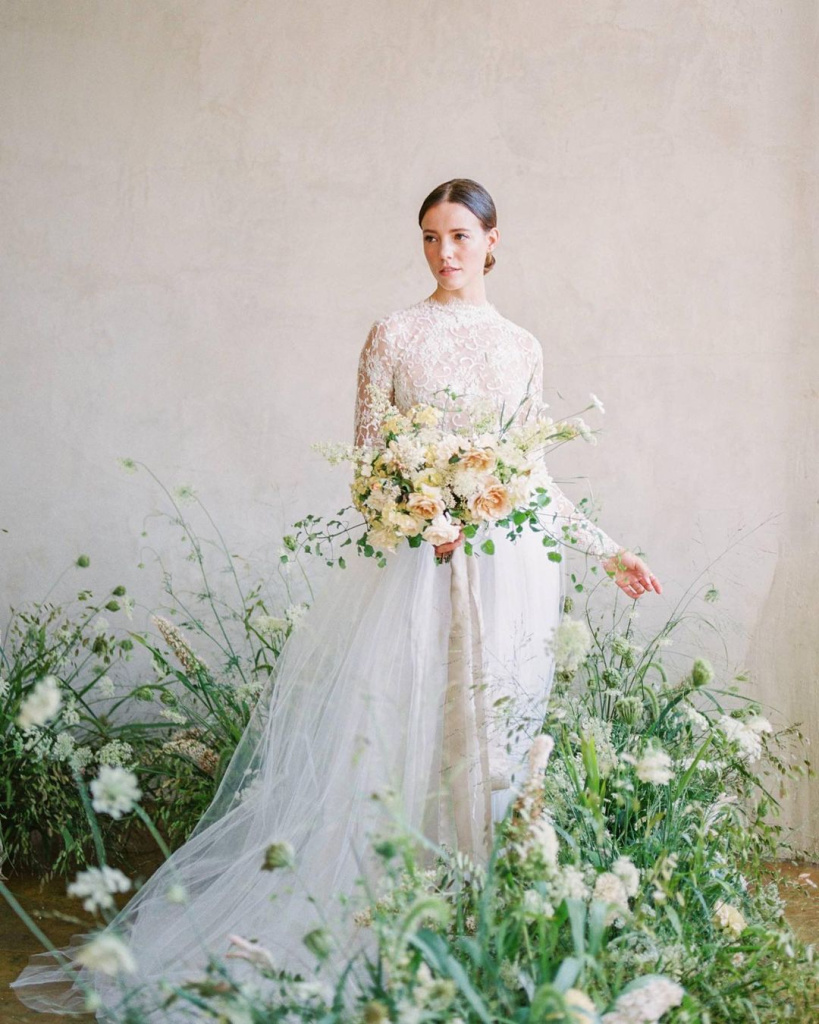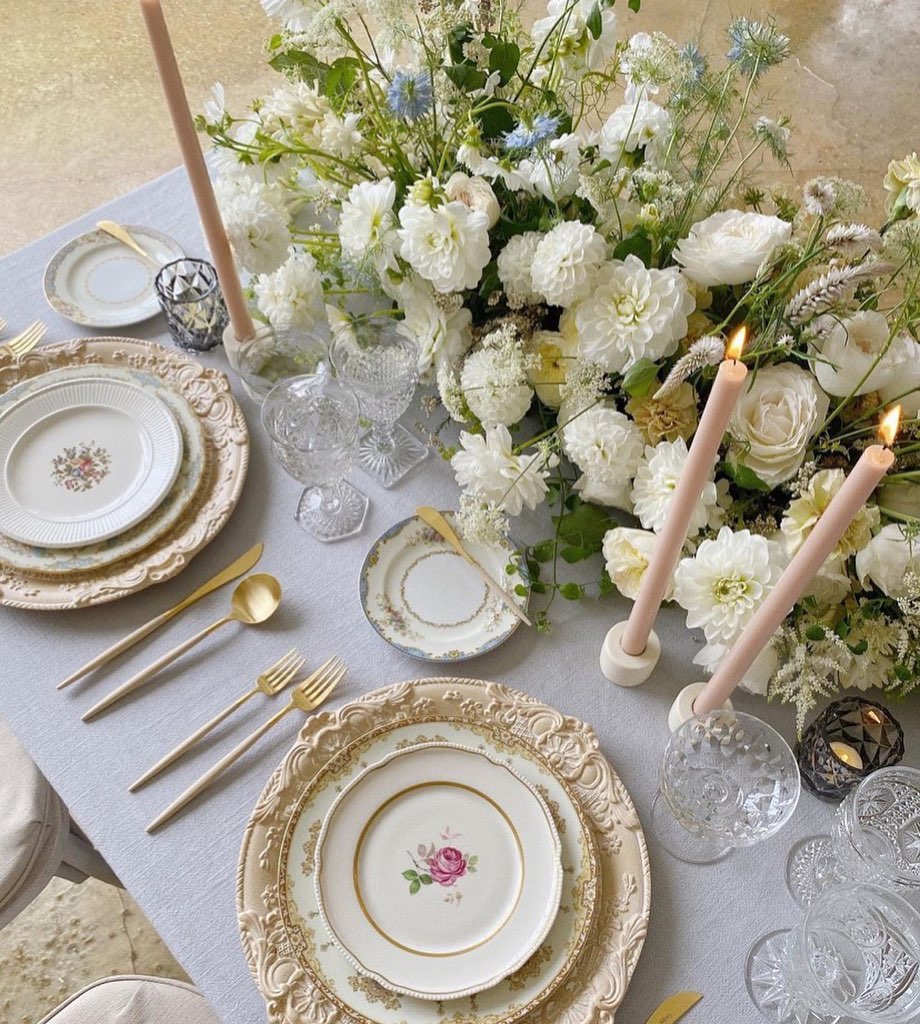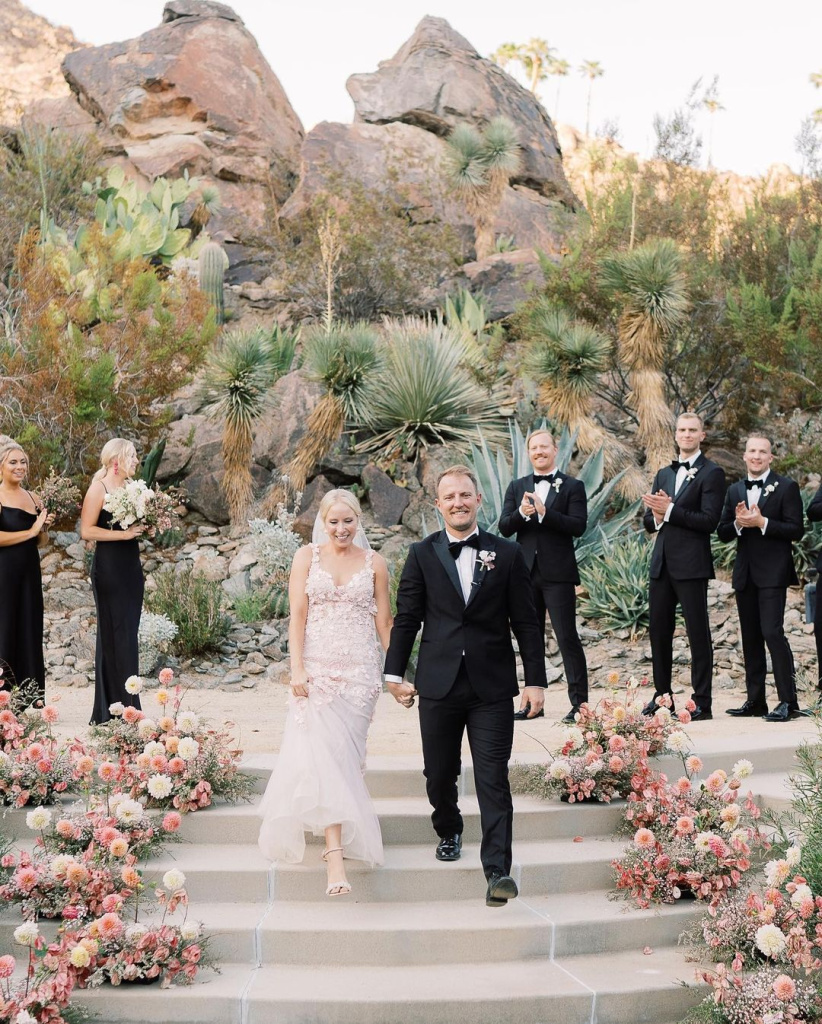 Let us introduce you to the delightful world of Charmain, the soul behind the top florist company in Los Angeles, CA - Emblem Flowers. The world of a wedding florist is teeming with joy and magic. What drives Charmain? In her own words, it's "the finished result." Picture this - stepping into a wedding venue, with every floral arrangement carefully placed, creating an ethereal, wondrous scene. Charmain's artistry can strike an emotional chord with you, making it a truly transcendent experience. It's like she's painting a beautiful canvas with petals and leaves, isn't it?
Now if you're a couple unsure about your style, our flower maestro has some advice for you. She encourages exploring your preferences in other aesthetic domains such as interior design or fashion. Whether you're a minimalist at heart or a lover of vibrant, loud colors, your personal tastes can guide you toward your perfect floral style. So, it's not just about flowers, it's about understanding yourself too. Quite the philosophical approach to floristry, don't you think?
Butterfly Floral & Event Design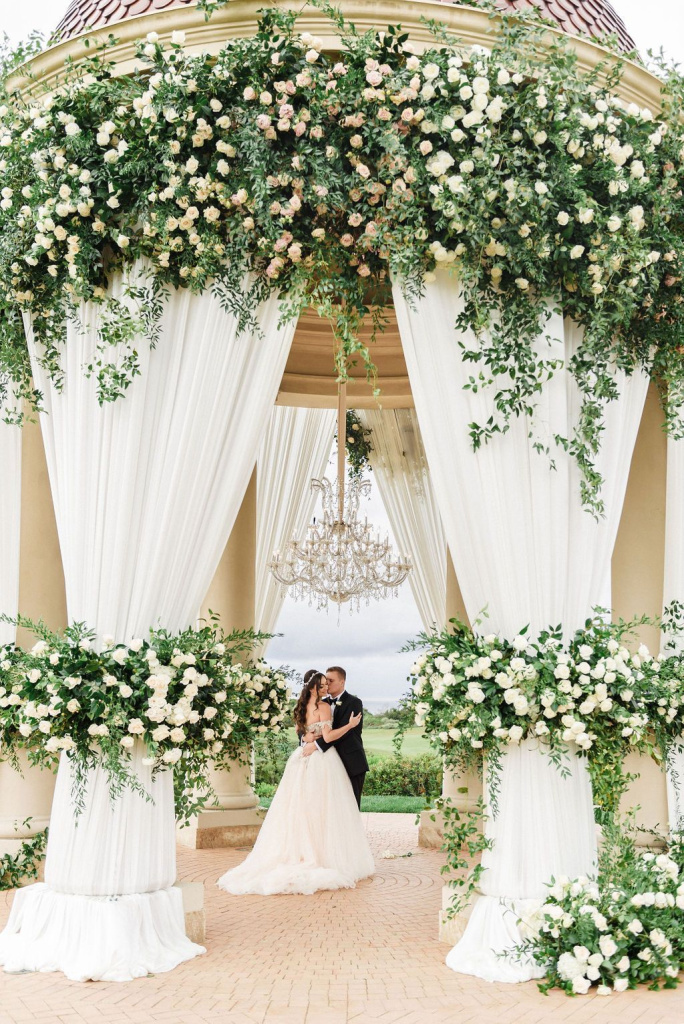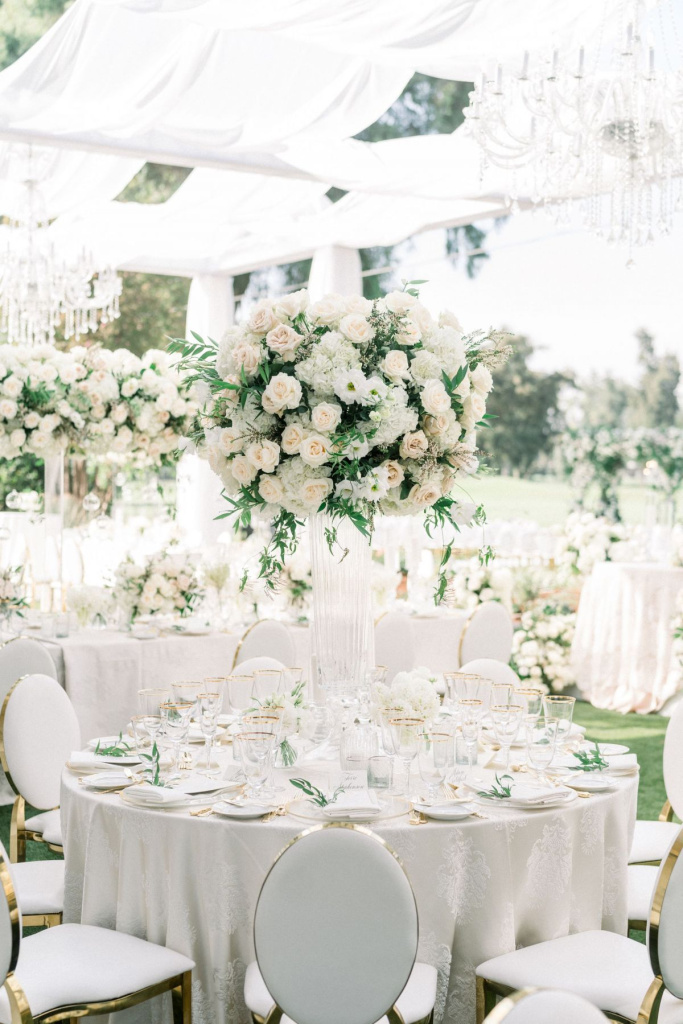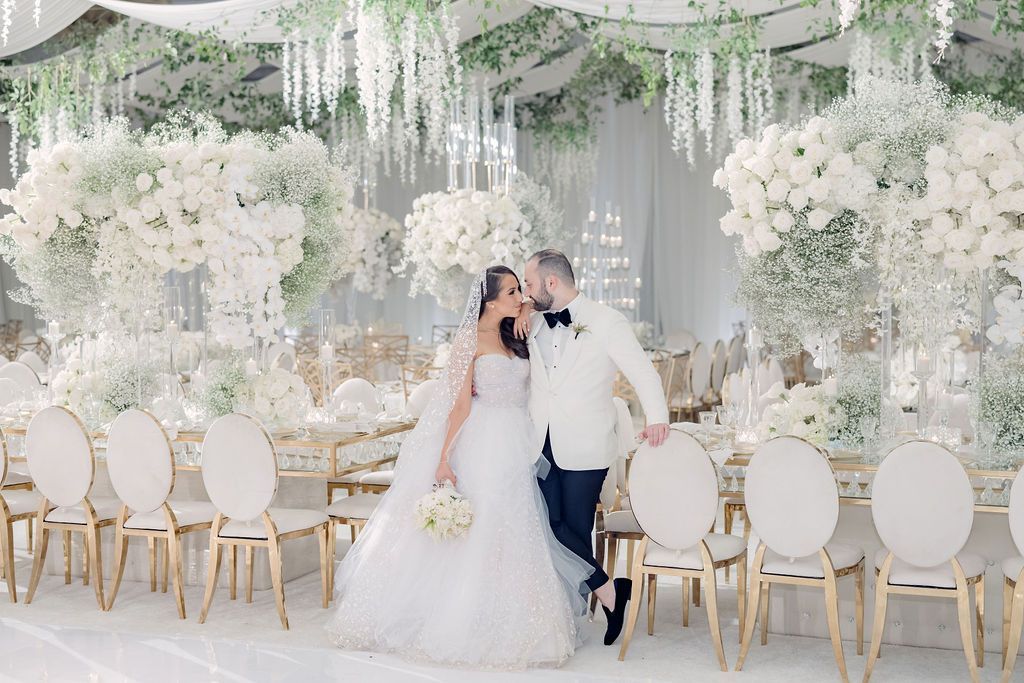 Prepare for an enchanting tale, a story of petals, passion, and one extraordinary woman - Inna Savluk, the creator of Butterfly Floral & Event Design, the best wedding florist in Los Angeles. Inna's journey began in the picturesque landscapes of Ukraine during her teen years. This love, strong and unwavering, led her from Ukraine to the vibrant metropolis of Los Angeles. In 2007, she founded Butterfly Floral & Event Design, transforming her passion into a tangible enterprise. This venture, built on hard work and unwavering dedication, is a testament to her enduring love for floral design.
Inna finds her rewards not in monetary gains but in the joy she brings to others. The joy, dear reader, in the eyes of a bride and groom as they step into a dreamscape Inna has helped craft, that, to her, is more precious than any gem. Each event she creates, she treasures, molding every moment into an unforgettable memory. Inna takes immense pleasure in utilizing non-traditional elements in her work, a reflection of her belief in embracing uniqueness. She crafts each floral design as unique as the love story it represents. 
Flowers by Edgar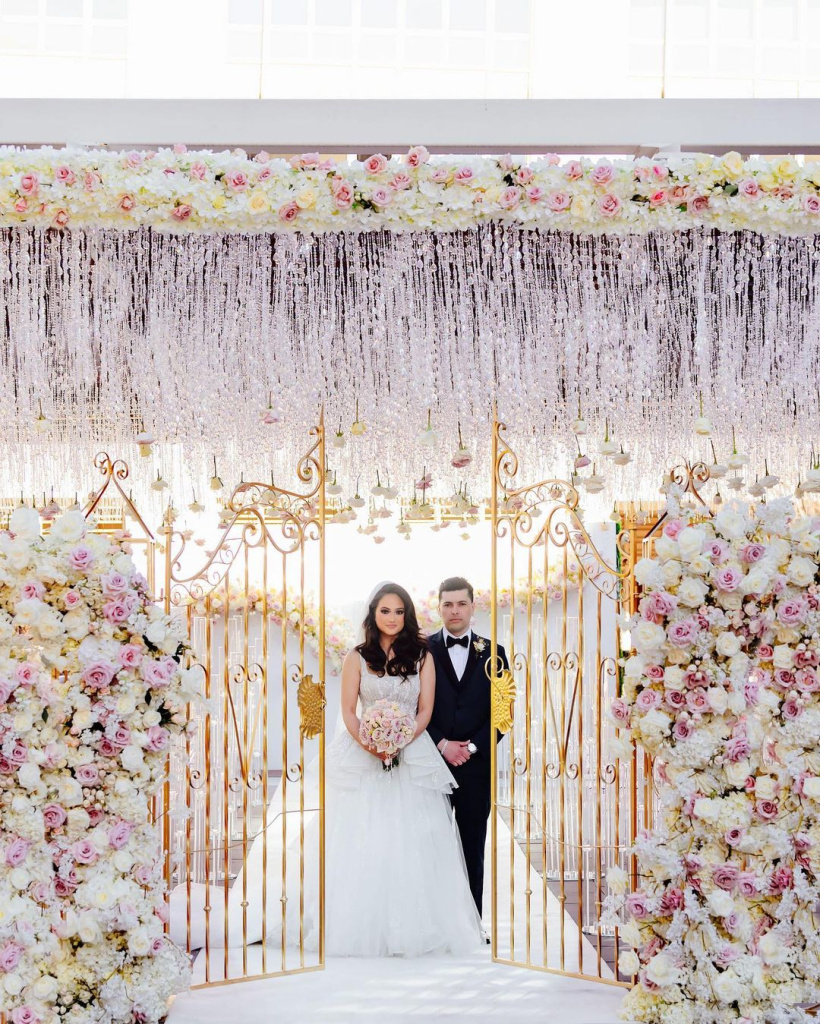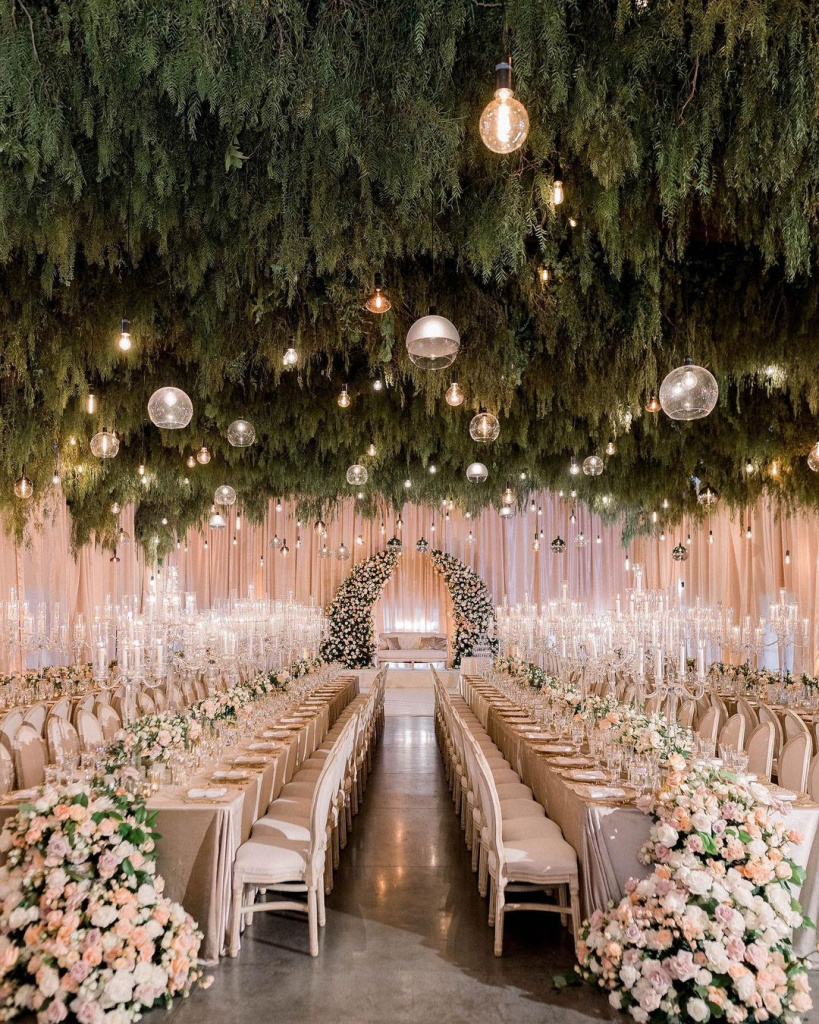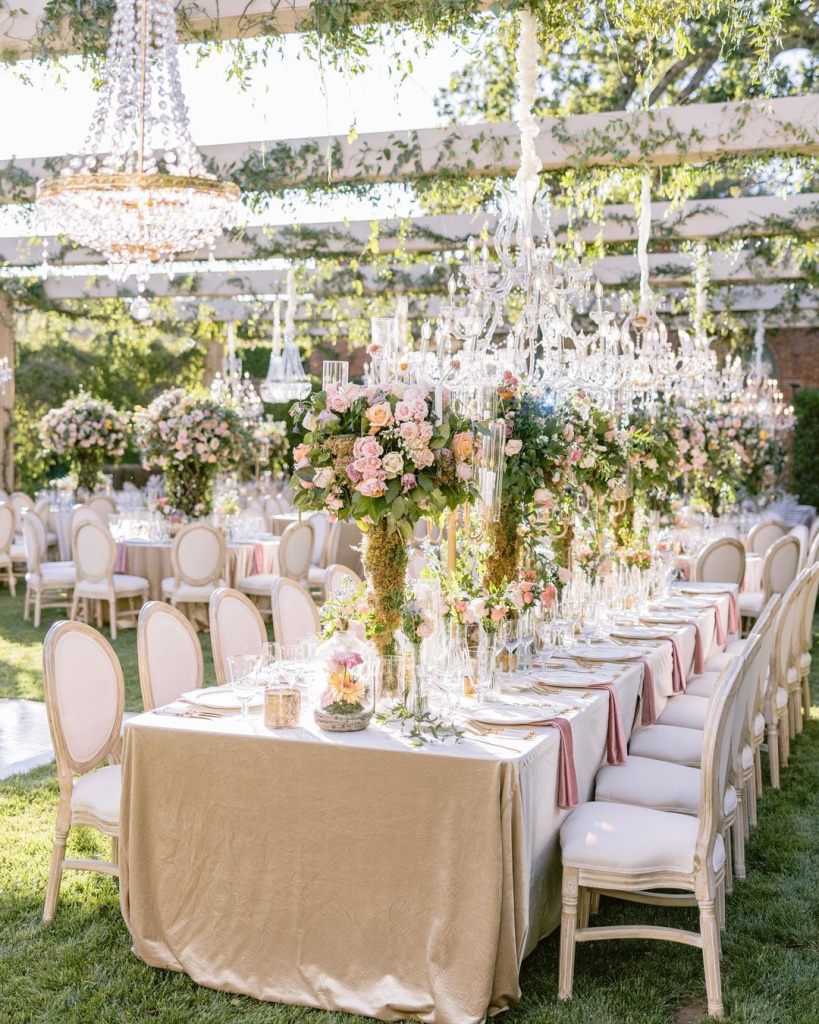 Gather round and let us paint a vibrant portrait of the charismatic Edgar Martinez, one of the most popular wedding florists in Los Angeles, CA. Now, what gets Edgar's heart aflutter, you ask? Oh, it's the Room Reveal - that hushed moment when couples and families witness the magic he's spun out of blossoms and twigs. Their gasps of awe, the joyous screams, and tears rolling down their cheeks – it's what Edgar calls, "when everything makes sense". A pinch of laughter there, a dash of sentimentality here, and voilà, you've got a bouquet of emotions!
Our floral architect is a daring maverick, employing a smorgasbord of materials in his designs. Fruits, vegetables, dry florals, leaves - Edgar throws convention out of the proverbial window, embraces novelty, and concocts floral arrangements that are as unique as the couples he designs for. His mantra for 2023? "More is more and the rest is a bore!" He quips, grinning from ear to ear. And his advice for the couples? Be daring. Be unique. Break the rules. Be fabulous. Ah, isn't that just music to our non-conforming ears?
Blooms By Melly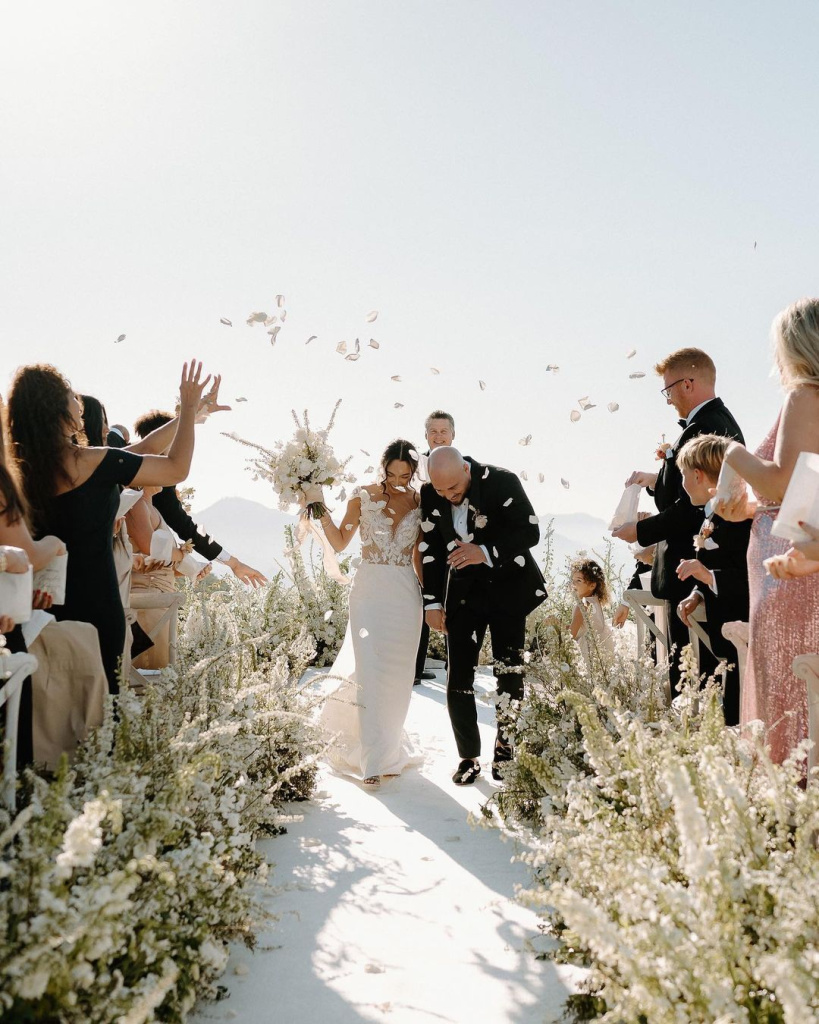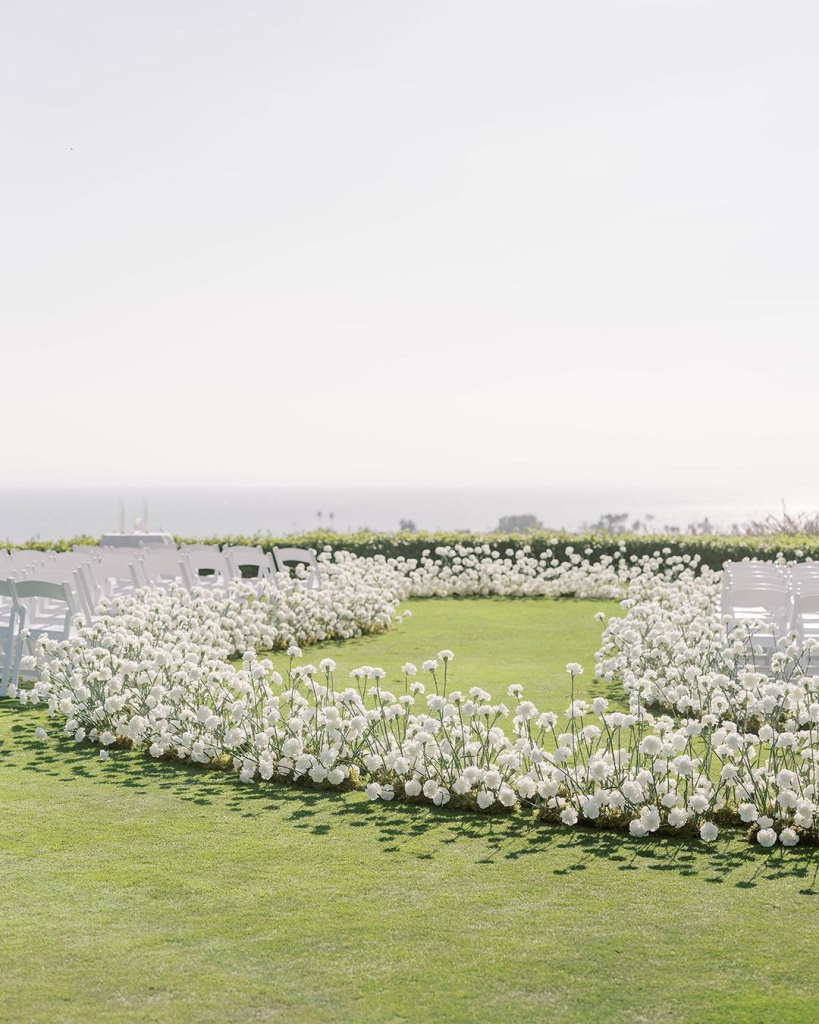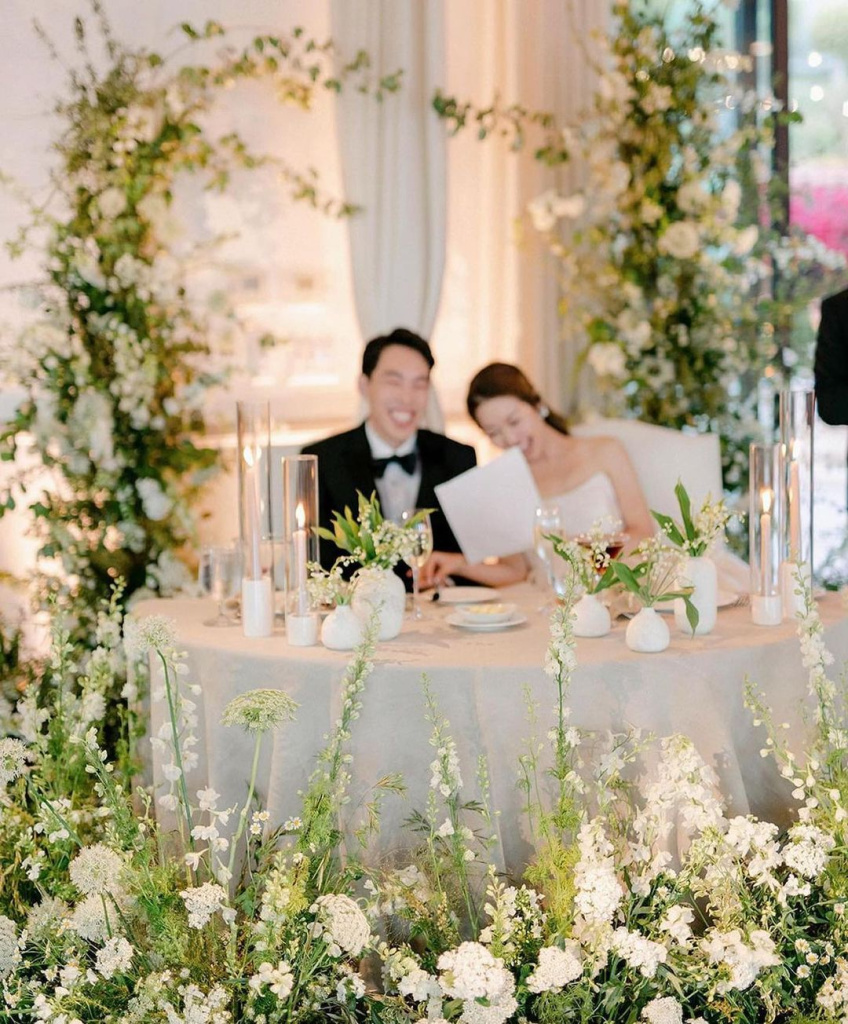 Meet Melissa, more affectionately known as "Melly", a top 10 best wedding florist in Los Angeles, CA, whose passion for her craft blossoms even more brightly than the creations she weaves. Melly's artistry blossomed in the heart of Los Angeles. Her work is as colorful, vibrant, and lively as the city itself. However, it's not the beauty of her creations alone that defines her. There's a deeper emotional resonance that underlies her work. Her craft is as much a tribute to her late father as it is a vibrant expression of her creative soul. 
The most rewarding part of her job isn't the process of creating beautiful arrangements, but the emotional connections she makes with her clients. Imagine being a part of one of the most important days in someone's life, forming lasting friendships, and then watching all of it come together in a breathtaking display of color, texture, and love. It's no surprise that many of her clients stay in touch long after their wedding day, a testament to the depth of these bonds.
The Hidden Garden Floral Design Studio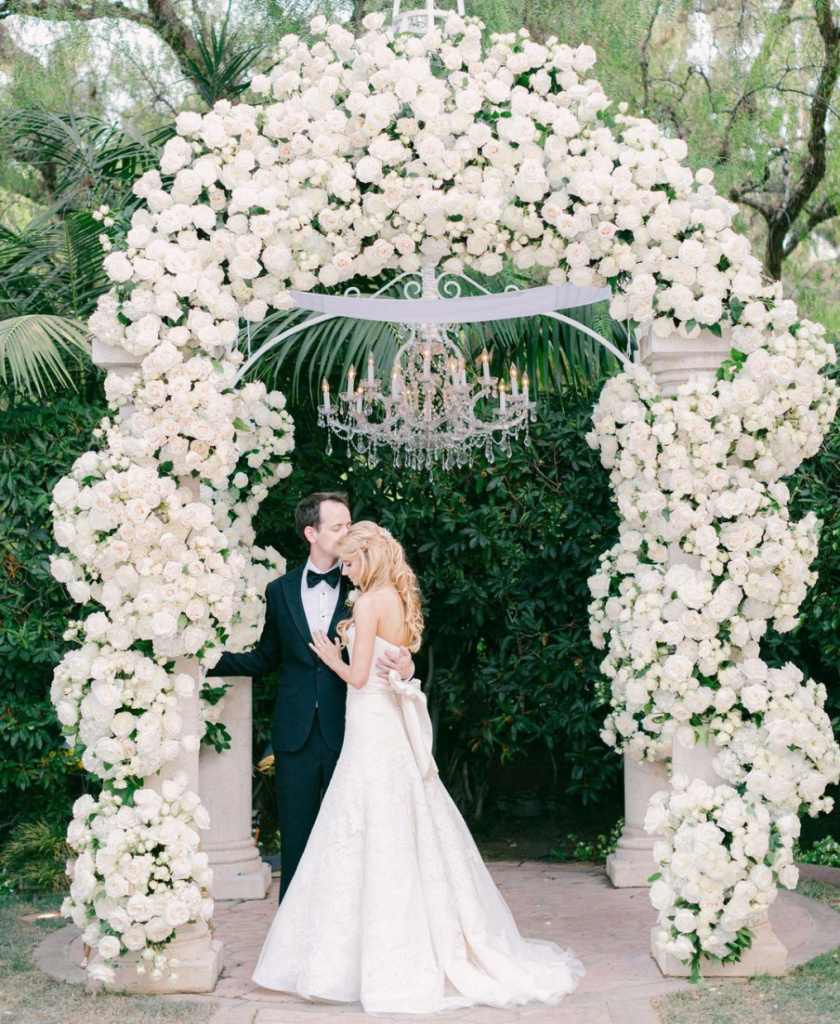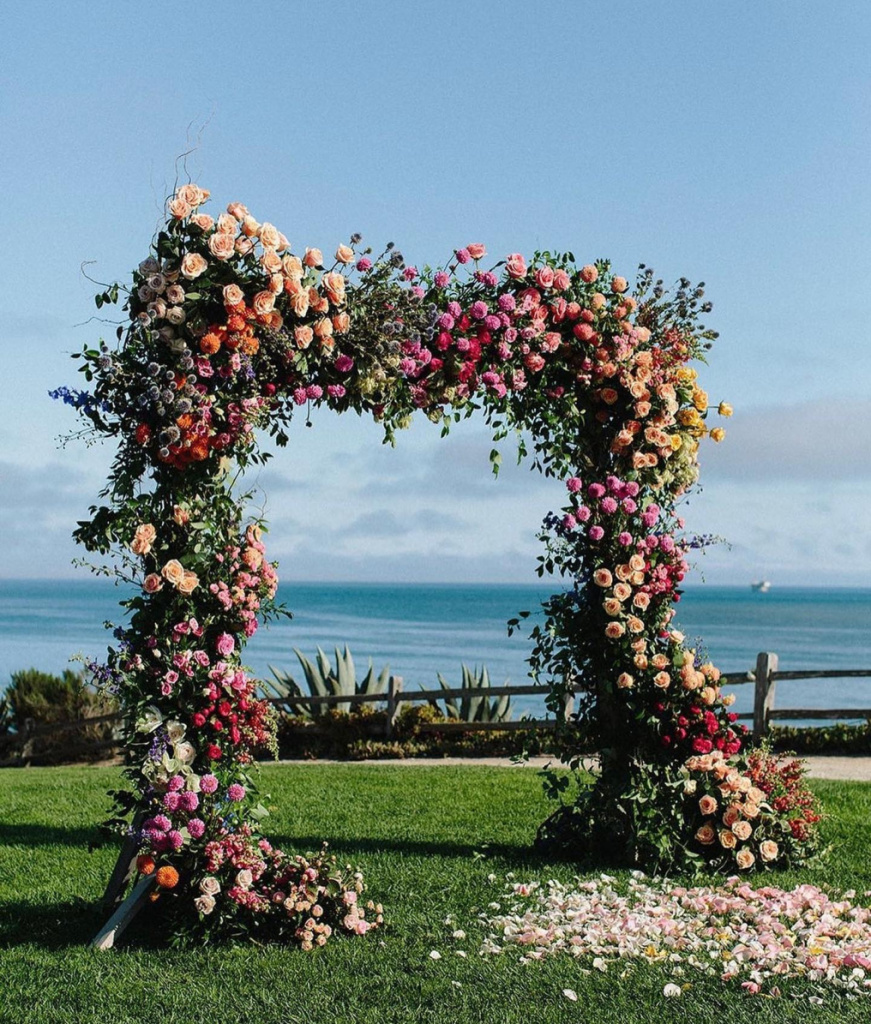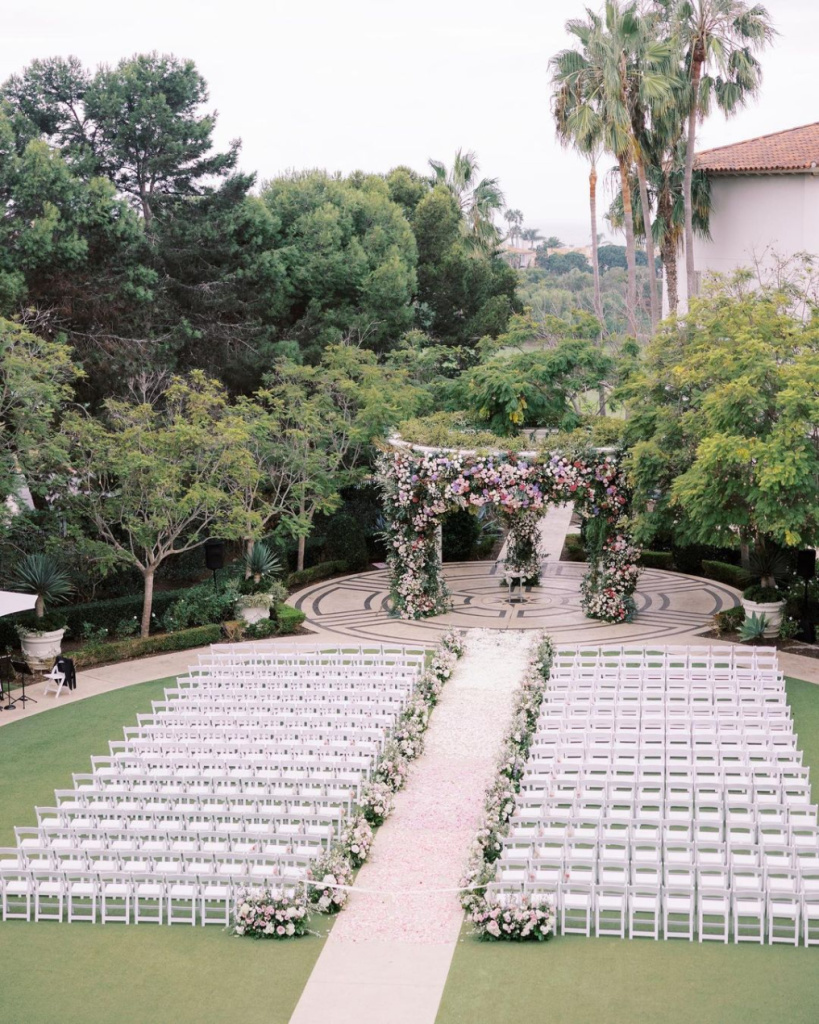 Picture, if you will, stepping into a shop that doesn't merely sell flowers, but sells an experience; a place that thrives on a delightful concoction of passion, creativity, and the power of collaboration. Welcome to Hidden Garden Flowers, one of the best florists in Los Angeles, California! They're not just a business; they're a bustling beehive of talent and creativity. And, like a beehive, there's no single bee buzzing around doing everything - it's a team effort!
At Hidden Garden, their passion for what they do permeates every petal and leaf. They offer the best, doing it with panache and a level of customer service that one would not only appreciate but truly cherish. It seems numerous couples have selected them as their wedding florist, and they suspect it's not solely because they offer stunning flowers, but because they work diligently to make each customer's special day genuinely unforgettable. So, Hidden Garden is more than just a florist shop. It's a haven where luxury converges with nature, creativity blossoms into spectacular floral displays, and the community becomes ever stronger. It's not merely about acquiring flowers; it's about participating in a distinct experience. So why not accompany them on this floral expedition?
Noonan's Wine Country Designs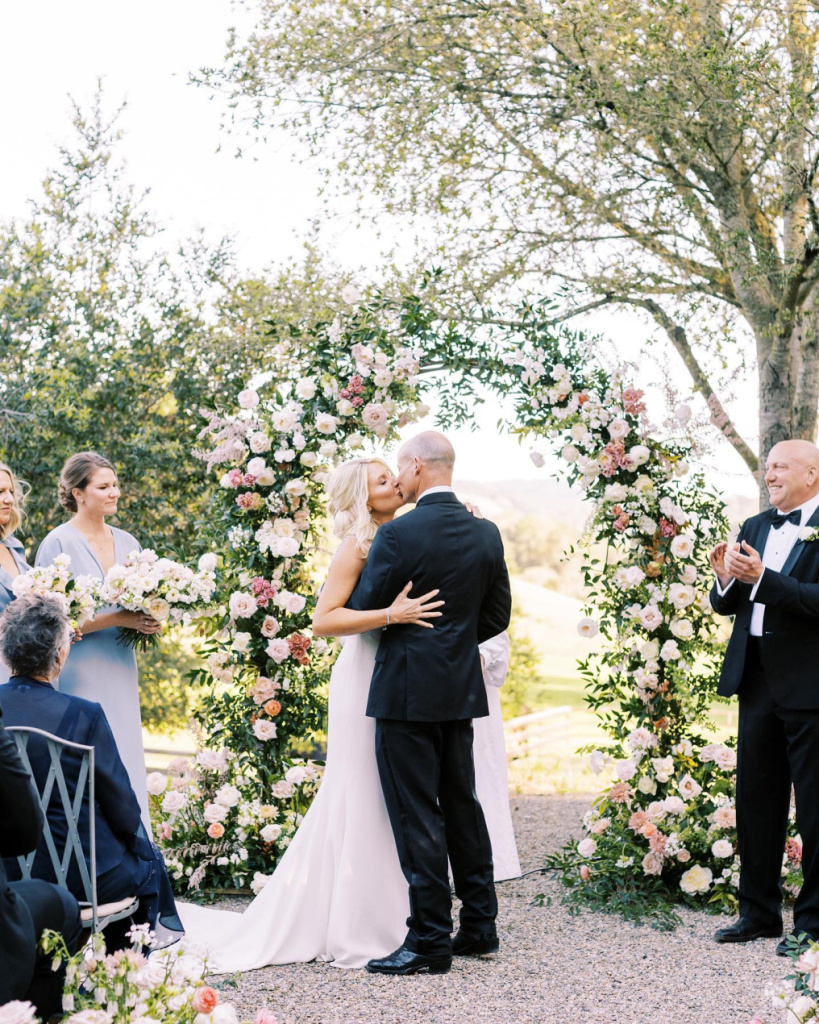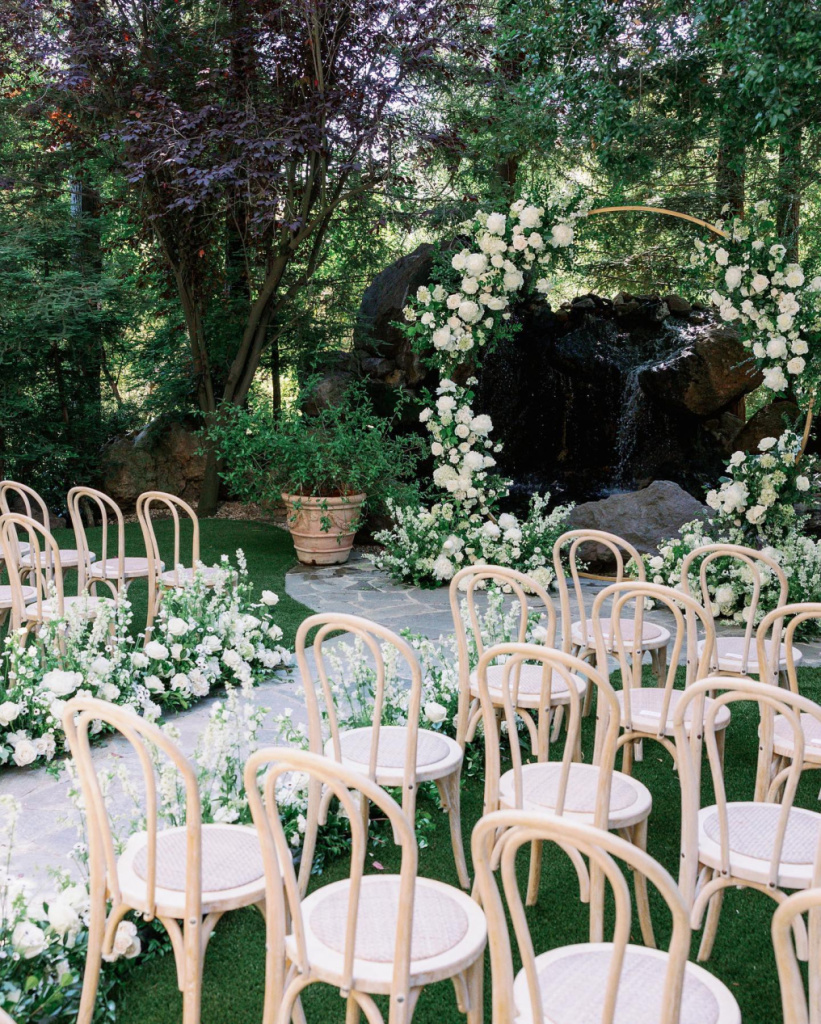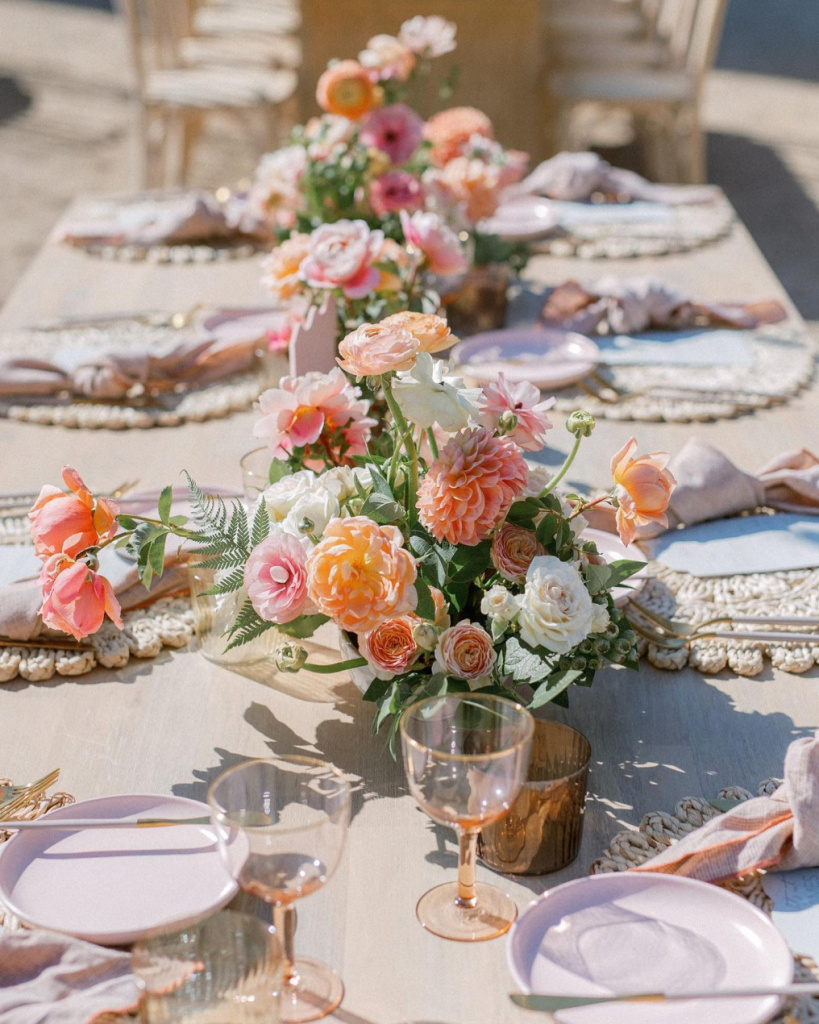 Let's dive into the vibrant world of Katie Noonan, a top Los Angeles wedding florist! See, Katie is not just any floral designer. Nope, she's a certified talent, an accredited member of the American Institute of Floral Design. What makes her work stand out, you ask? The sweet whispers of customization echo through every design. Each floral arrangement is as unique as the love story it complements. They are tailored to the clients' personalities and dreams. A marriage, if you will, of vision and artistry. Isn't that a treat to imagine?
Ah, but the journey doesn't end here. Not at all. The magic truly happens when the final design comes alive on the big day. Katie's eyes light up as she shares this - the purest, most rewarding part of her craft. She loves infusing unexpected elements like fruits or textured berries into her designs. It's all about depth and uniqueness. Plus, the color is 'in' this year, especially blue, and Katie is fully embracing this trend. She's not just a florist, but a trendsetter in her own right!
Mirabel Floral Design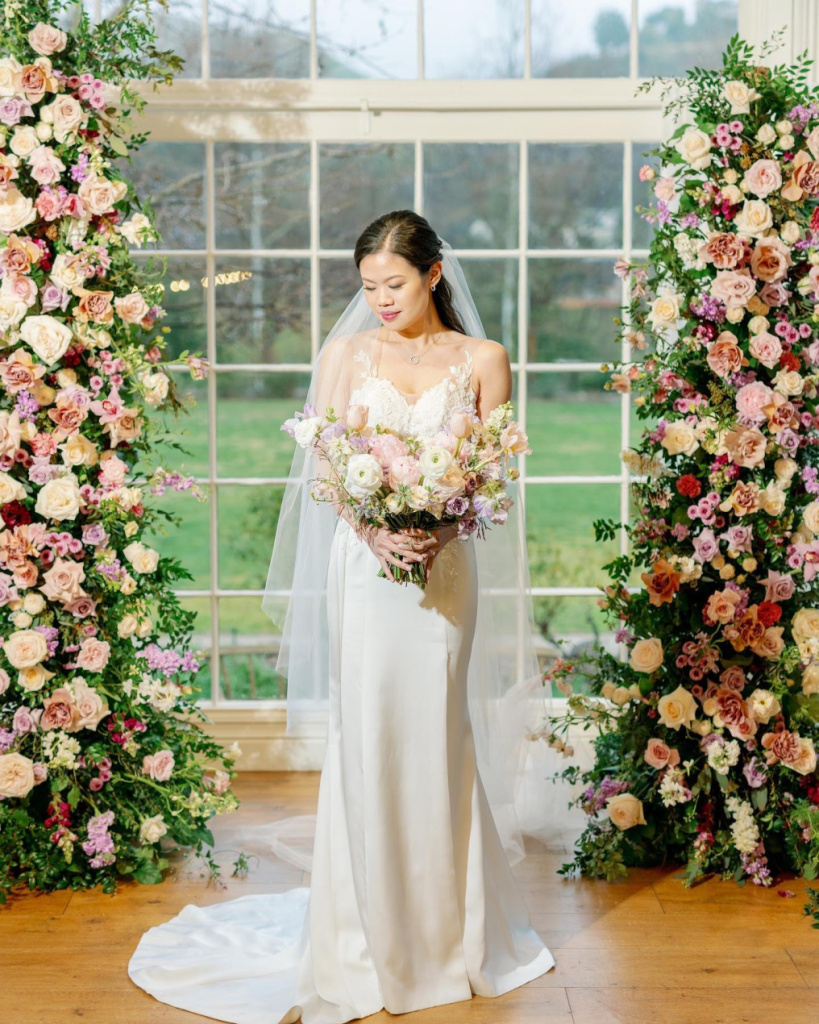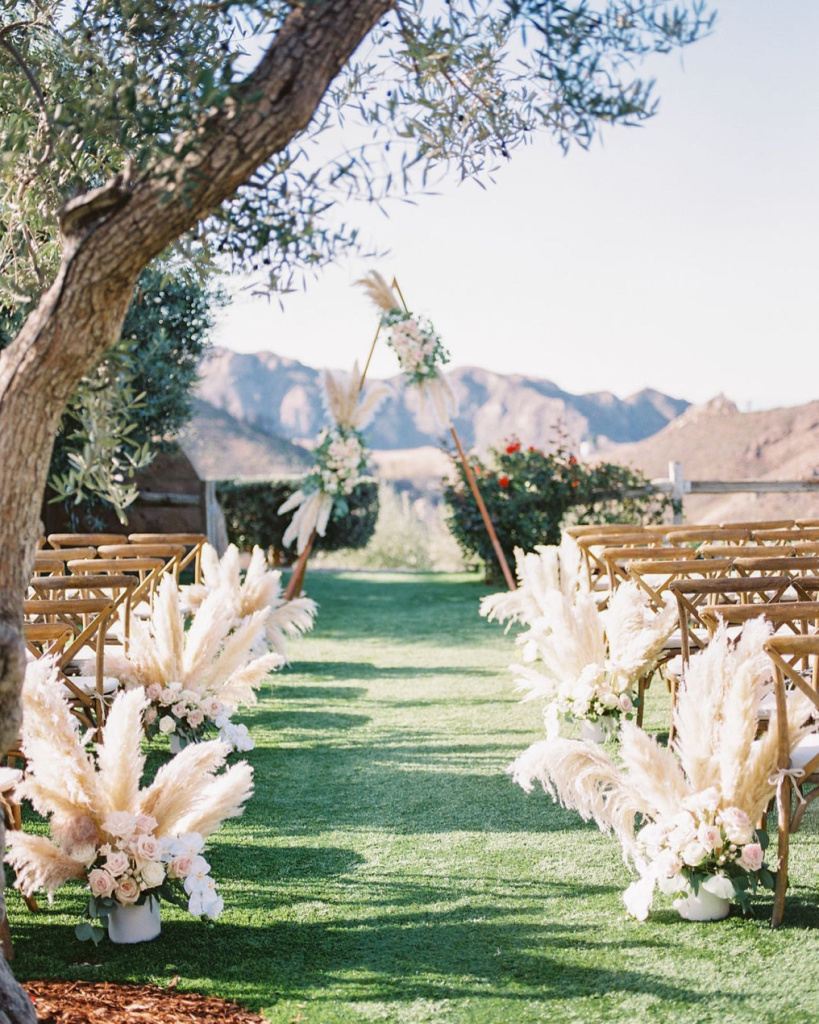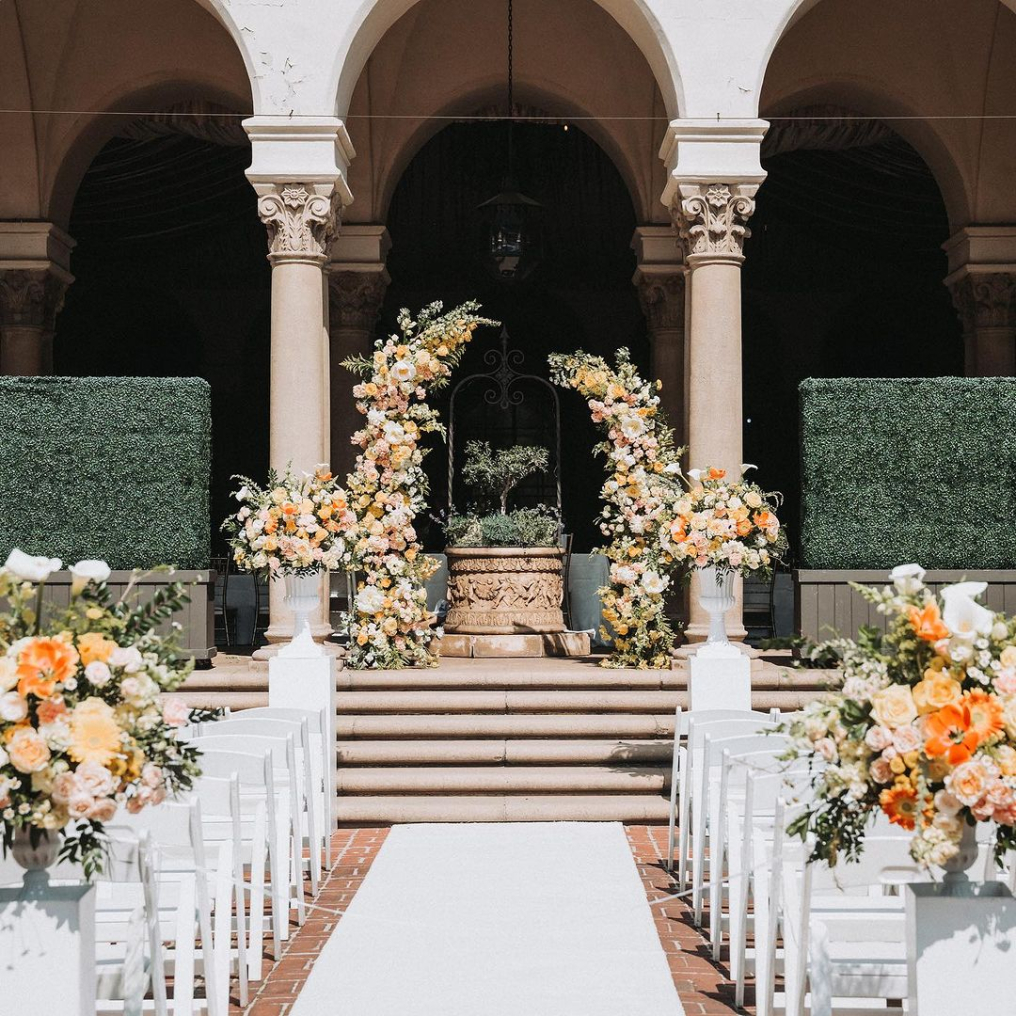 Now, let us introduce you to the mastermind behind the thriving Mirabel Floral Design, one of the 10 best wedding florists in Los Angeles - Vivienne Hou. A previous career in Fashion Design was left behind, in favor of blossoms and bouquets, following a deep-rooted romance with flowers ignited while planning her very own wedding. Her commitment to turning bridal dreams into lush, petal-filled realities is nothing short of a floral fairytale. This delightful endeavor is her personal pot of gold at the end of the rainbow.
Now, let's tiptoe into the realm of the non-traditional, shall we? Vivienne believes that as each love story is unique, so too should be the representation of that love in florals. Non-traditional elements are not just accepted, they are highly encouraged. She thrives on pushing her creative boundaries, using these opportunities to craft truly one-of-a-kind arrangements. Oh, and don't think we forgot about trends! In the magical world of 2023, expect to see an abundance of whimsically arranged Baby's Breath, elongated meadows down the aisle, cozy cake nests, and deconstructed arches!
The Little Branch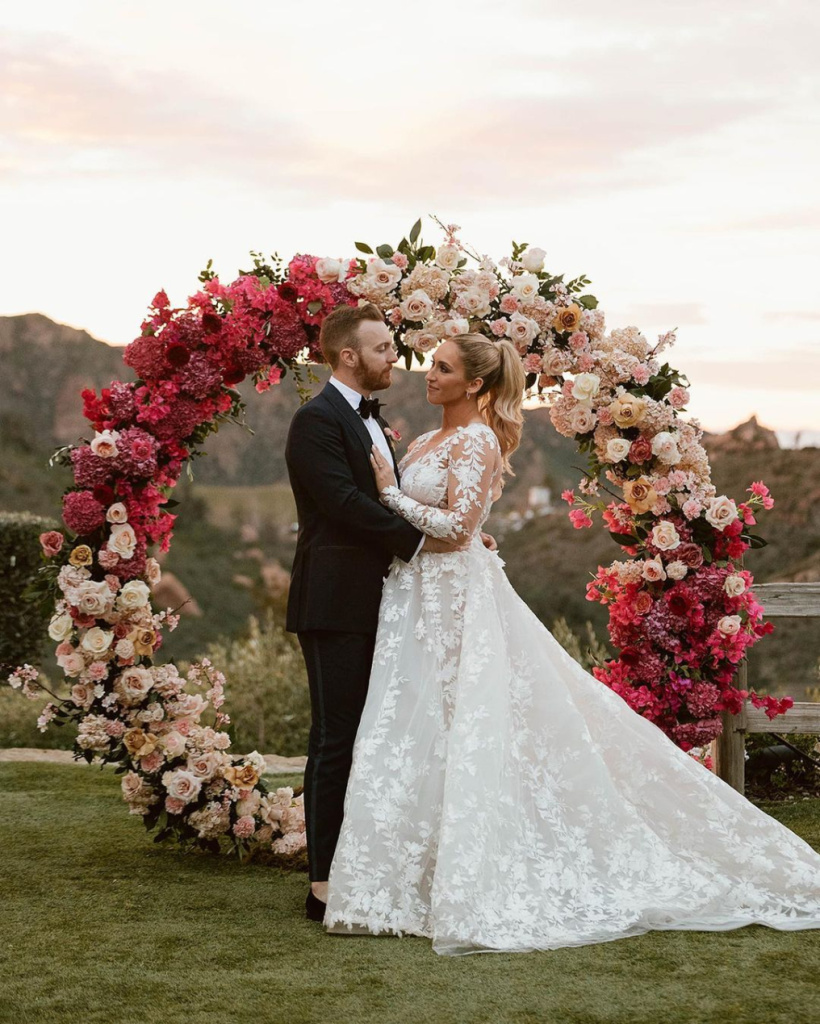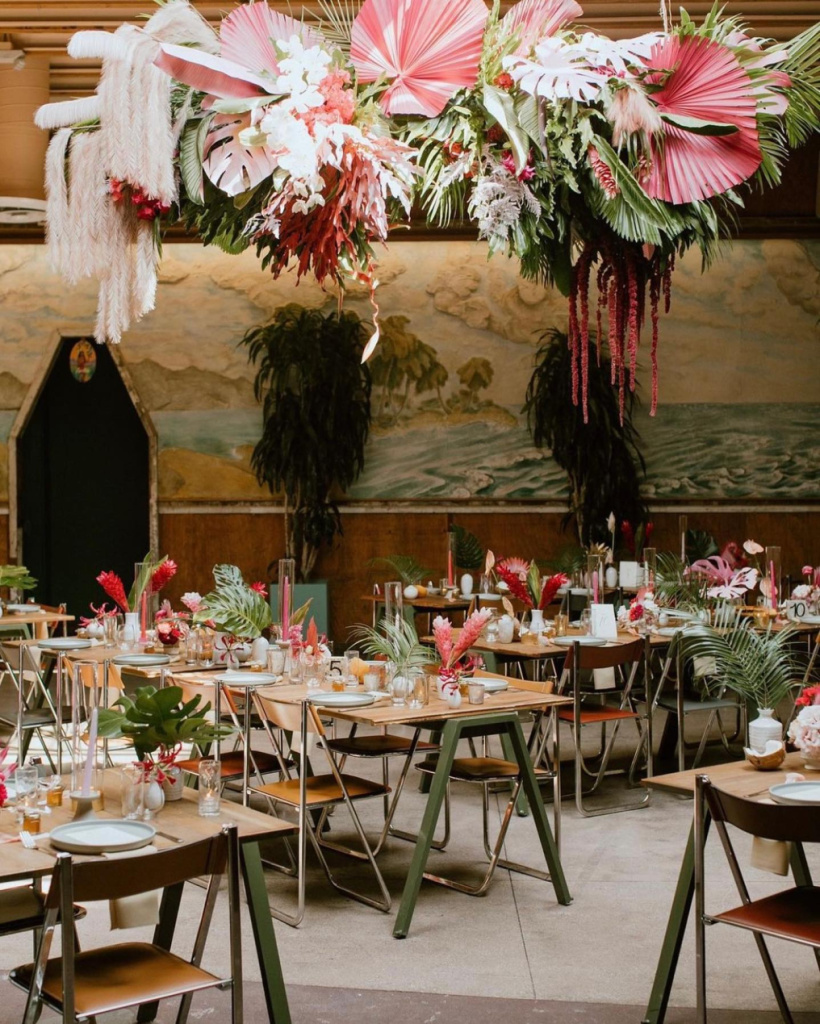 We're about to paint you a picture of one truly vibrant soul, Meg McCarter. Now, Meg isn't just any florist, she's the mastermind behind the top florists company in Los Angeles - The Little Branch. She thrives on creating bespoke designs for each client, treating every celebration as its own little universe. And she isn't just spinning us a yarn, oh no, she can't even pick a favorite event, because, to her, they're all special. She LOVES non-traditional elements in her floral arrangements. We're talking figurines, glass items, custom sculptures, and even fruits and veggies! It's like a farmer's market colliding with an art fair. She's pushing boundaries like an artist on the edge, and she's having a blast doing it.
As for trends, she'd rather leave them to the influencers. She stays true to her craft, immersing herself in her clients' visions and preferences. Colors, shapes, flowers, party vibes, you name it - Meg turns it into a personal masterpiece for her clients. When it comes to deciding on a style, she recommends a good old-fashioned mood board. Gather every image, idea, and inspiration you have and watch your design evolve over time. It's like watching a flower bloom, a slow but oh-so-worth-it process!
The Velvet Poppy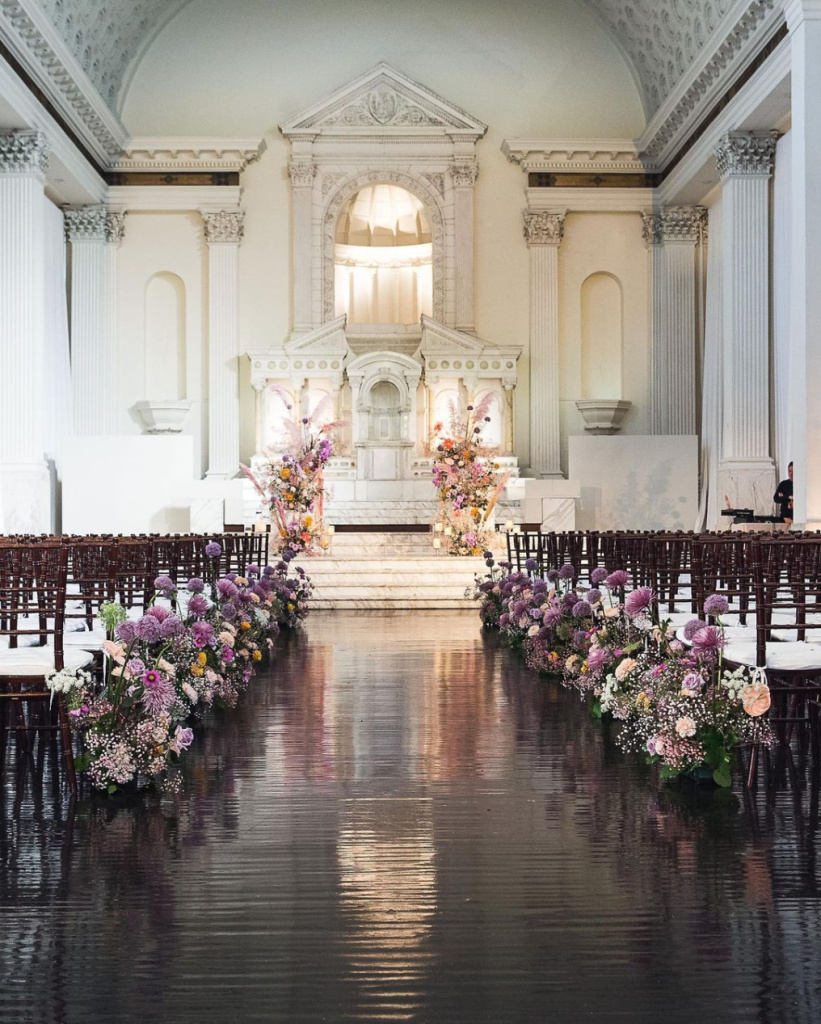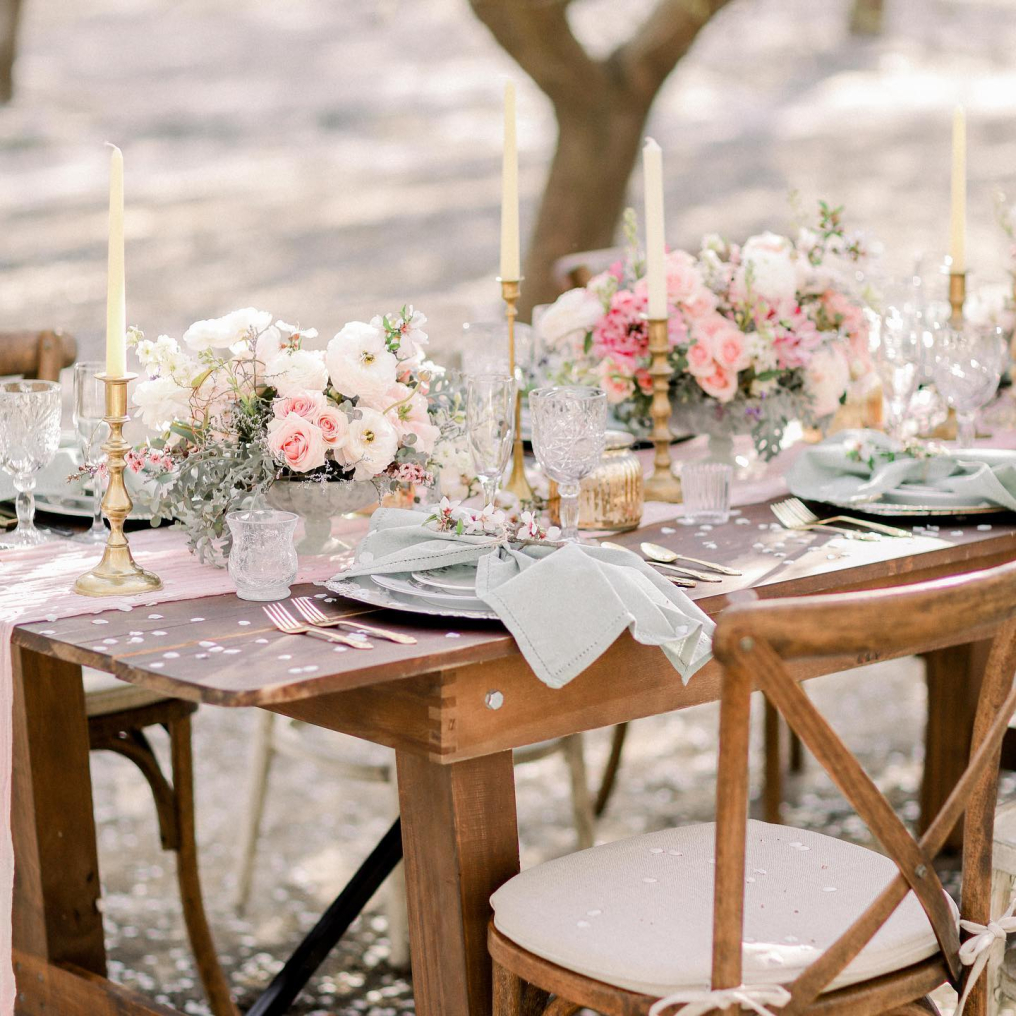 Moving on to another absolutely best florist in Los Angeles, with two decades of blooming passion and creativity under her belt. Meet The Velvet Poppy! Known for her vibrant aesthetic, she weaves tales of color and emotion, creating what we can only refer to as botanical symphonies. Her story starts in the humble Midwest, where her own garden planted the seeds of her passion. Eventually, her creativity bloomed across the pond, with The Velvet Poppy sprouting in Europe in 2018, before coming back to the sunny sidewalks of Silver Lake, Los Angeles. A homecoming of sorts, wouldn't you agree?
She is quite the trendsetter, never afraid to shatter conventions and pioneer new aesthetics. Speaking of aesthetics, she shared the exciting floral trends of 2023: a fascinating divergence between the earthy, filled with moss, stones, and wild elements, and the bright and alien-like, playing with unique flowers and loud colors. But what if you can't decide between earthly charm and extraterrestrial exuberance? This floral expert suggests looking inward. She encourages couples to stay true to their style, capturing a timeless feel that reflects their love story. Makes sense, doesn't it?
La Petite Gardenia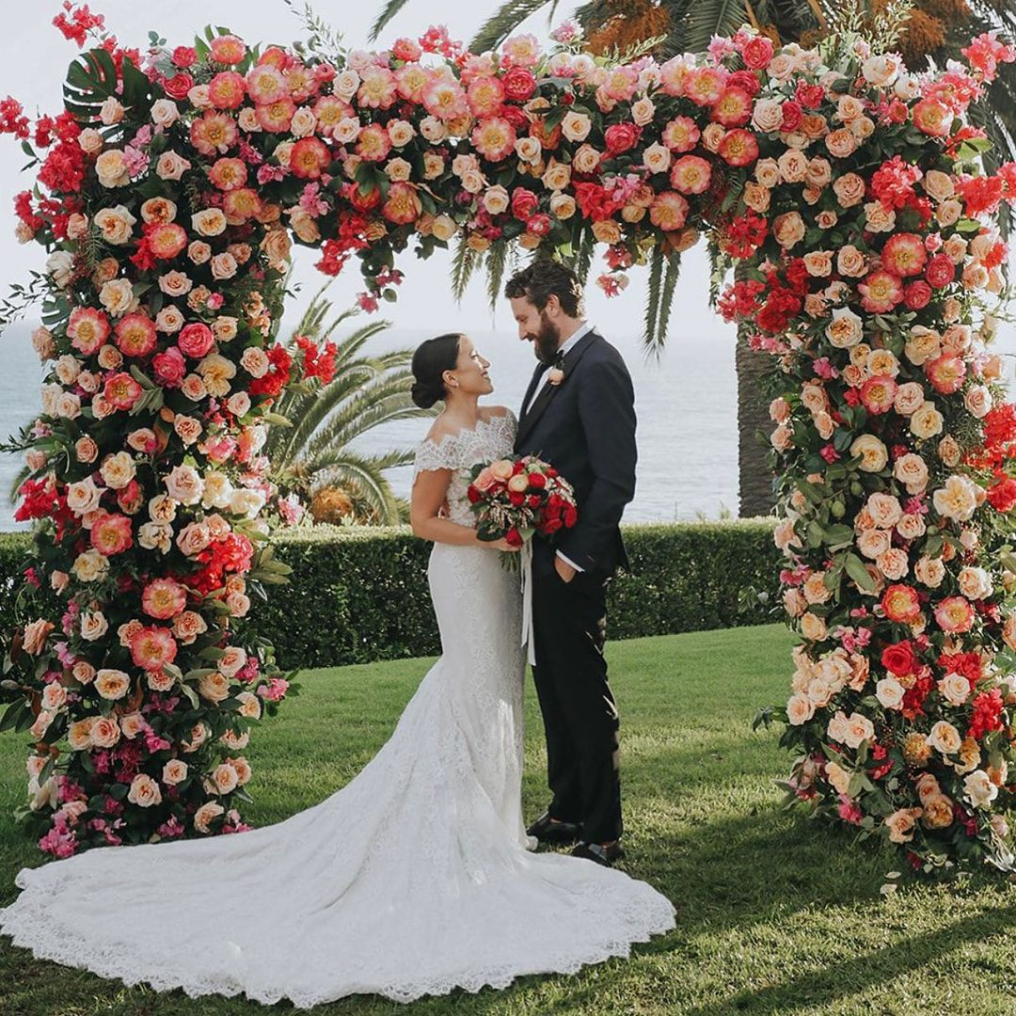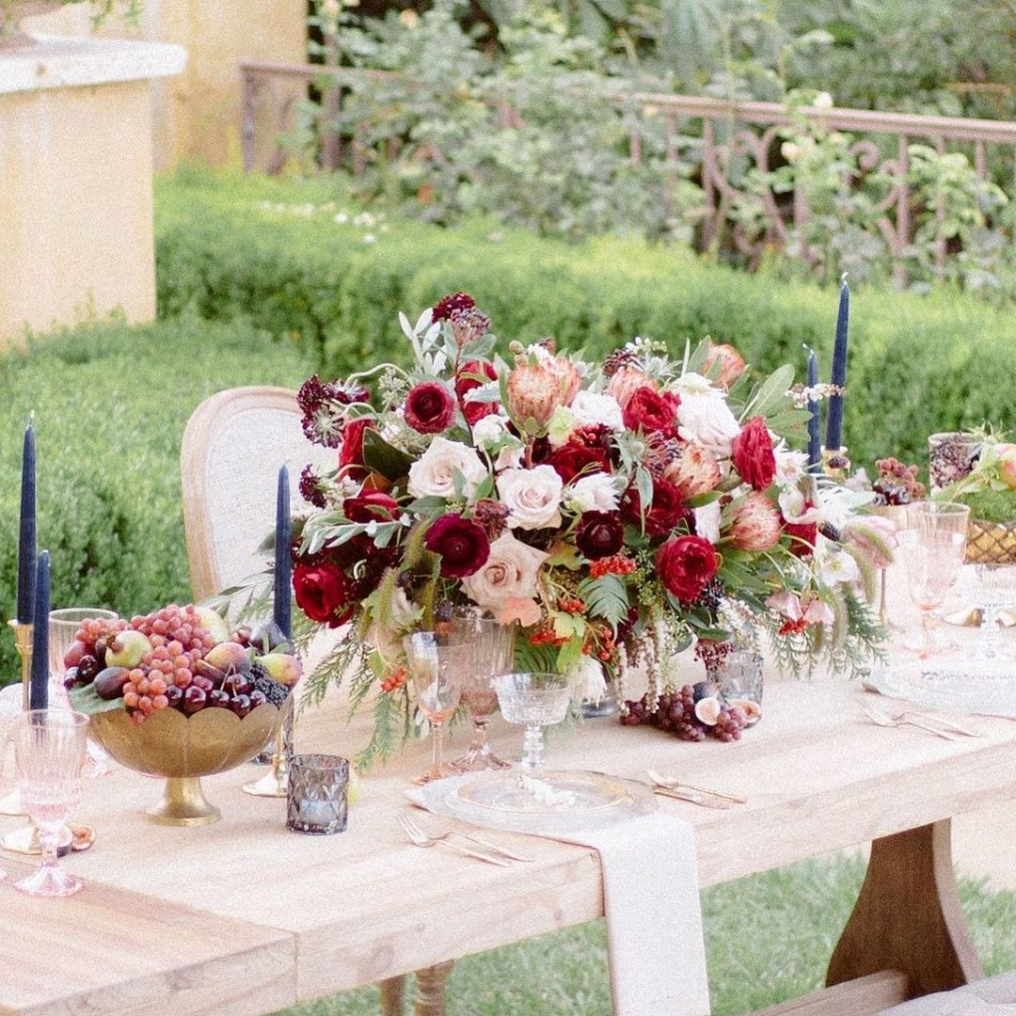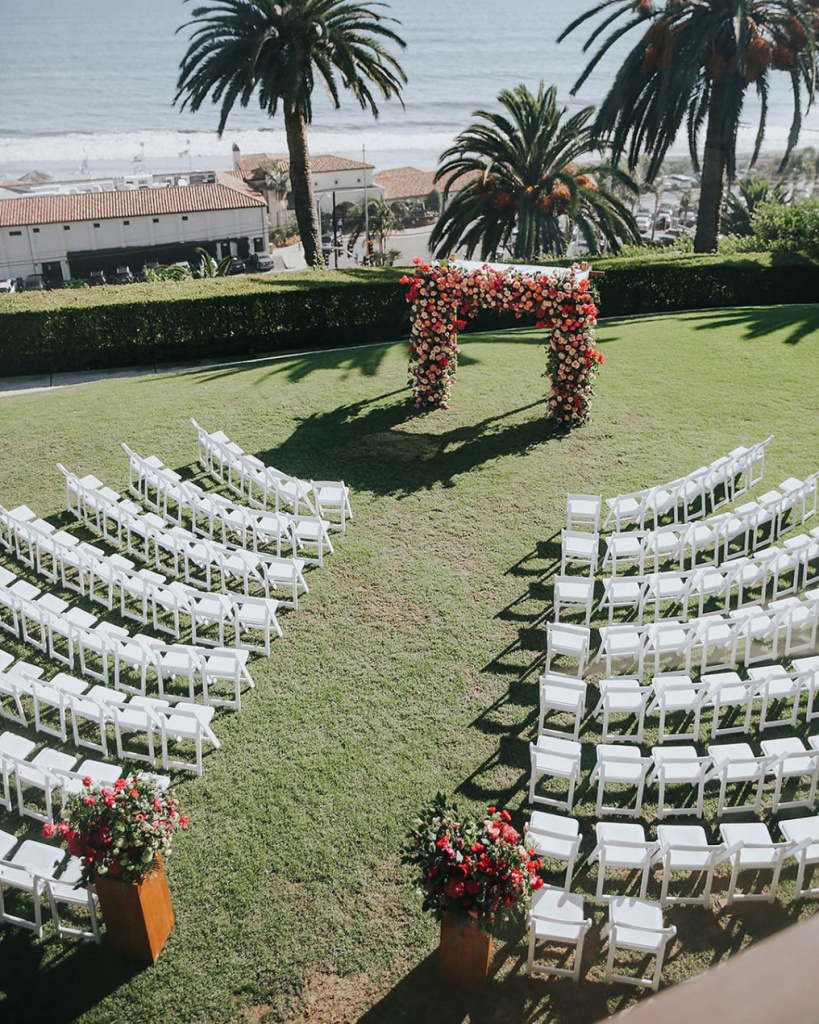 Now, let's talk about a floral designer in LA who has managed to fuse passion, art, and tradition into a harmonious symphony of botanic beauty. Not one to rest on a bed of roses, this florist packed up the bags and moved to Los Angeles in 2007. Here, creativity and ambition took root, and La Petite Gardenia was born. What followed was an explosion of success, with big names like Dior, Amazon, and Netflix commissioning for their floral needs. Imagine the thrill of seeing your floral designs gracing television shows, commercials, and feature films! Hollywood may have its Walk of Fame, but we bet this star-studded line-up of clients can compete with that any day.
The core of this florist's craft remains, above all, a deep-rooted love for flowers and design, and a belief in the powerful language of blooms. To them, floral design is not just about aesthetics; it's a conduit for emotions. A way to manifest love, joy, and solace, a reflection of personality and style, an immersive and interactive experience. It's like a magic wand, turning ordinary spaces into extraordinary landscapes of emotion and memories.
What an aromatic adventure we've been on, sniffing out the very best floral designers in Los Angeles, one bouquet at a time! We've trekked the city's streets, navigated the wilds of the web, and even endured a few pollen-induced sneezes. All to ensure you can confidently say "I do" in the presence of the most fabulous flower arrangements your wedding guests have ever seen. So, dear soon-to-weds, as we put down our virtual flower crowns and step away from the land of roses and ranunculus, remember: whether you're into classic roses, exotic orchids, or cute-as-a-button baby's breath, your perfect petal partner is on this list!