Artificial Intelligence: The Future of Destination Wedding Planning
Publication date:

08/14/2023

Updated:

08/15/2023
With the advent of artificial intelligence in wedding planning, a whole new dimension has opened up for couples planning their big day. This cutting-edge technology is adding a dash of glam and effortless perfection to the most memorable event of people's lives. Let's dive into the exciting, AI-infused future of destination weddings. Imagine planning your dream destination wedding with just a few clicks and swipes, as if your best friend was also your wedding planner! The future of wedding planning is not just techy, it's cool, it's unique, it's AI.
How AI Will Impact the Future of Destination Event Planning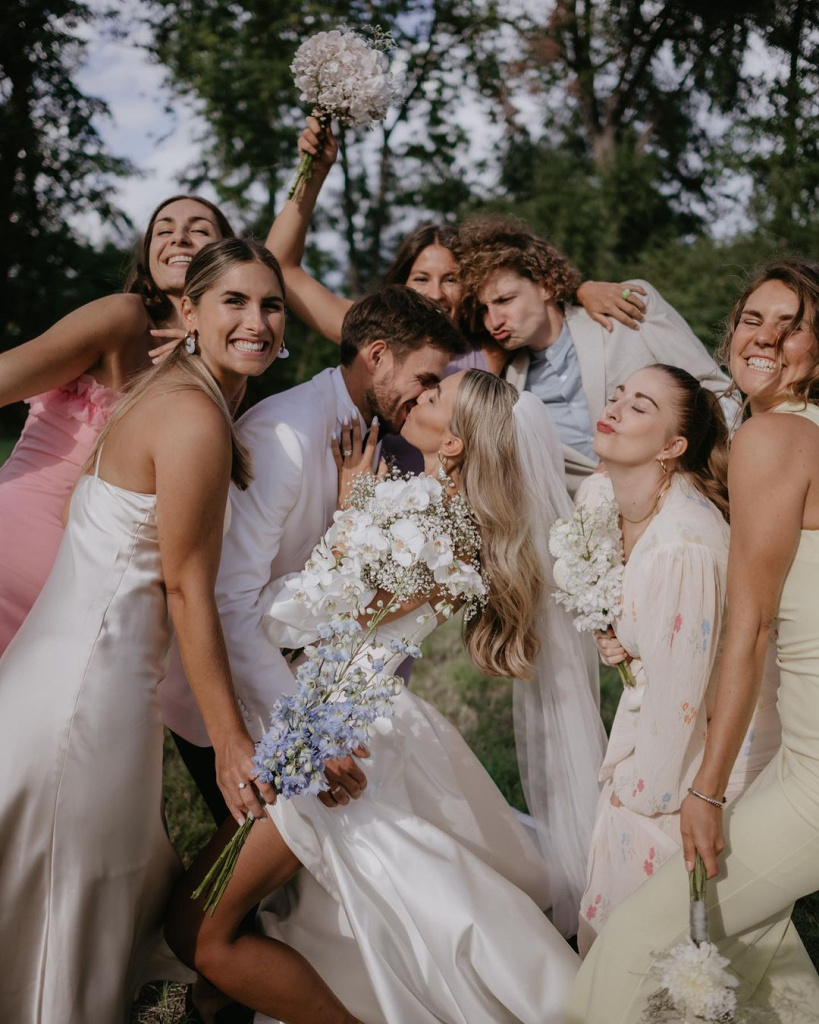 What's that you ask? How exactly is this cool tech buddy, the AI wedding planner, going to revolutionize your big day? Well, hold on to your wedding hats, folks, we're about to dive deep into the fascinating future where AI and destination weddings tie the knot!
The Efficiency Guru
When you're planning a destination wedding, there are a million things on the checklist and just as many details to get wrong. AI, with its super processing powers, is like that uber-efficient friend who never misses a beat. This tech genie can coordinate and manage your wedding checklist, ensuring every task is completed efficiently and on time.
Data-Driven Decision Making
AI takes the guesswork out of planning. With its ability to analyze mountains of data, it can provide insights into everything, from the best season to tie the knot to the most affordable caterers in your chosen destination. By making data-driven decisions, your wedding planning becomes less of a gamble and more of a surefire success!
Real-Time Crisis Management
Last-minute changes can turn any wedding into a stress fest. But guess what? Your AI wedding planner is a champ at handling crises. With real-time analytics and predictive capabilities, it can preempt problems and provide quick solutions. Rain on your beach wedding day? AI's got a Plan B ready!
Personalized Experience
No two weddings are the same, and that's where AI's personalized touch comes in handy. Based on your preferences, past trends, and cultural specifics, AI can tailor your wedding to be a unique reflection of your love story.
Cost Savings
Let's face it, weddings can be expensive. AI can help you get the best bang for your buck by comparing prices, finding deals, and suggesting budget-friendly options. With an AI wedding planner, you can have your dream destination wedding without breaking the bank.
Vendor Discovery and Evaluation
Choosing the right vendors for your wedding can be a daunting task. AI's ability to quickly sift through vendor reviews and ratings can help you find reliable and quality vendors in your wedding destination. It's like having your own personal Yelp reviewer on your planning team!
AI Algorithms for Wedding Destinations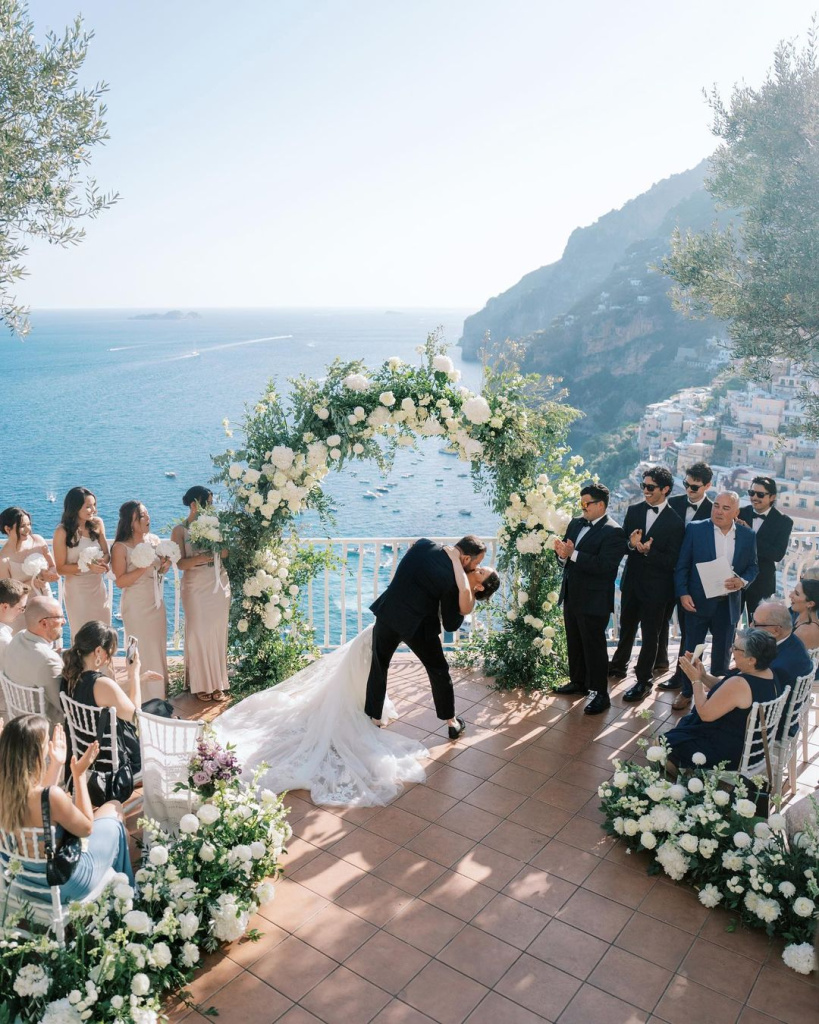 You've always dreamt of that perfect wedding location, haven't you? But finding 'The One' can be as tricky as, well, finding 'The One'! This is where machine learning for wedding destinations steps in. AI, your newest travel guide, can simplify your wedding location hunt by leveraging complex algorithms and data analysis.
Location Recommender
AI algorithms can sift through thousands of wedding destinations worldwide to recommend the best ones based on your preferences. Beach or mountain? Urban chic or countryside charm? AI's got it all covered!
Legal Navigation
Weddings often involve a lot of legalities. AI can make sense of the complex web of local laws and customs in various destinations, ensuring a smooth, hitch-free wedding.
Climate Forecasting
Rely on AI to choose the perfect season for your destination wedding. By analyzing weather data, AI can advise on the best months to plan your wedding, avoiding any climate-related hiccups.
Accessibility Checker
Want to ensure your destination is easily accessible for your guests? AI's got your back. It can assess transportation options and connectivity to help you choose a location that's convenient for all.
Scenic Score
AI can also factor in the 'scenic score' of a location, analyzing online pictures and reviews to recommend destinations that are visually stunning.
Cultural Compatibility
For those who want their wedding to reflect their cultural roots, AI can suggest destinations that align with specific traditions and customs.
Best AI-Powered Destination Wedding Planner Tools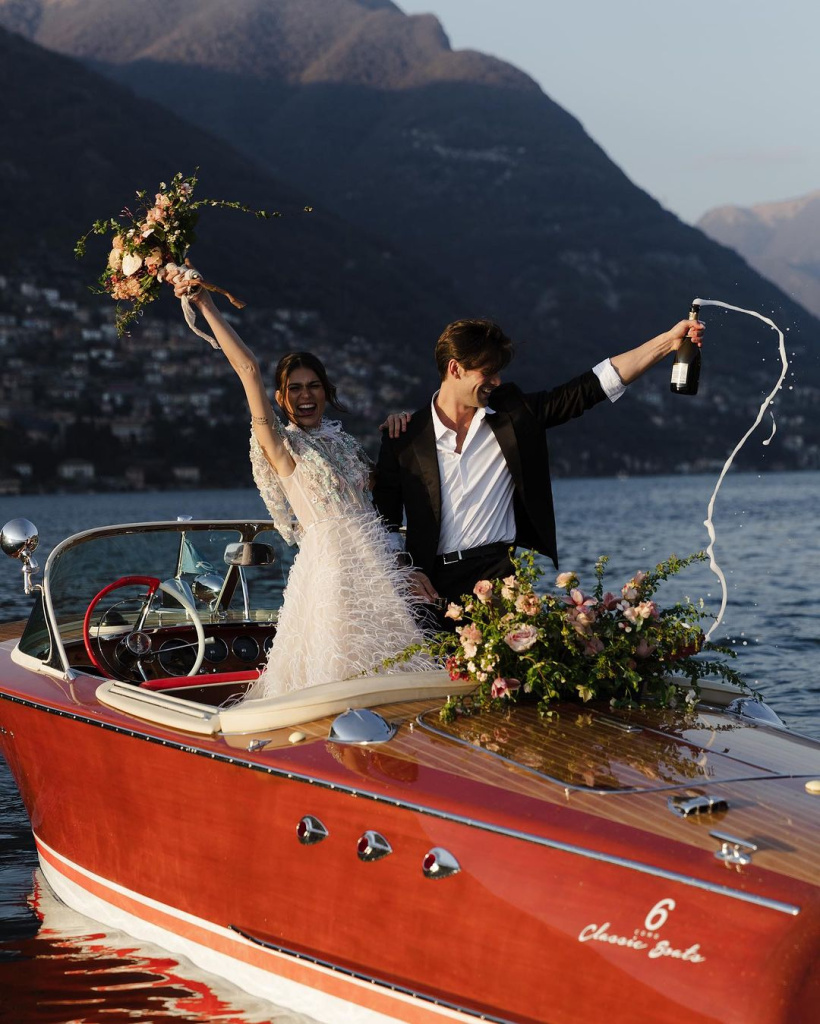 So, what's cooking in the AI lab for your wedding, you ask? The upcoming destination wedding AI technology will include innovative tools that make your planning a breeze. From budgeting to venue selection, every detail will be taken care of by these AI-powered wonders.
Honeyfund: While primarily a registry service, Honeyfund uses machine learning to suggest items for your registry based on your preferences and what other similar users have added to their registries.
Minted: This platform is well-known for its unique wedding invitations and stationery. Its intelligent tool uses information about your style and color preferences to suggest the most suitable designs.
Hitch: Hitch uses AI to recommend venues and vendors based on your preferences and budget. Their database includes thousands of options, ensuring you find the perfect match.
Slack: Although Slack is essentially a business communication tool, many couples and wedding planners have been using it to streamline communication and organization. You can create different channels for various wedding tasks and include all the necessary stakeholders in one place.
Tailor Brands: If you want a unique logo for your wedding, this AI-powered tool can help. It uses your preferences and inputs to design a personalized logo that you can use on your invitations, programs, and other wedding paraphernalia.
So, let's bid goodbye to stress and say "I do" to these AI wedding planner tools. From planning to execution, they've got you covered. Here's to a perfectly planned, AI-assisted happily ever after!
The Future of AI in the Destination Wedding Industry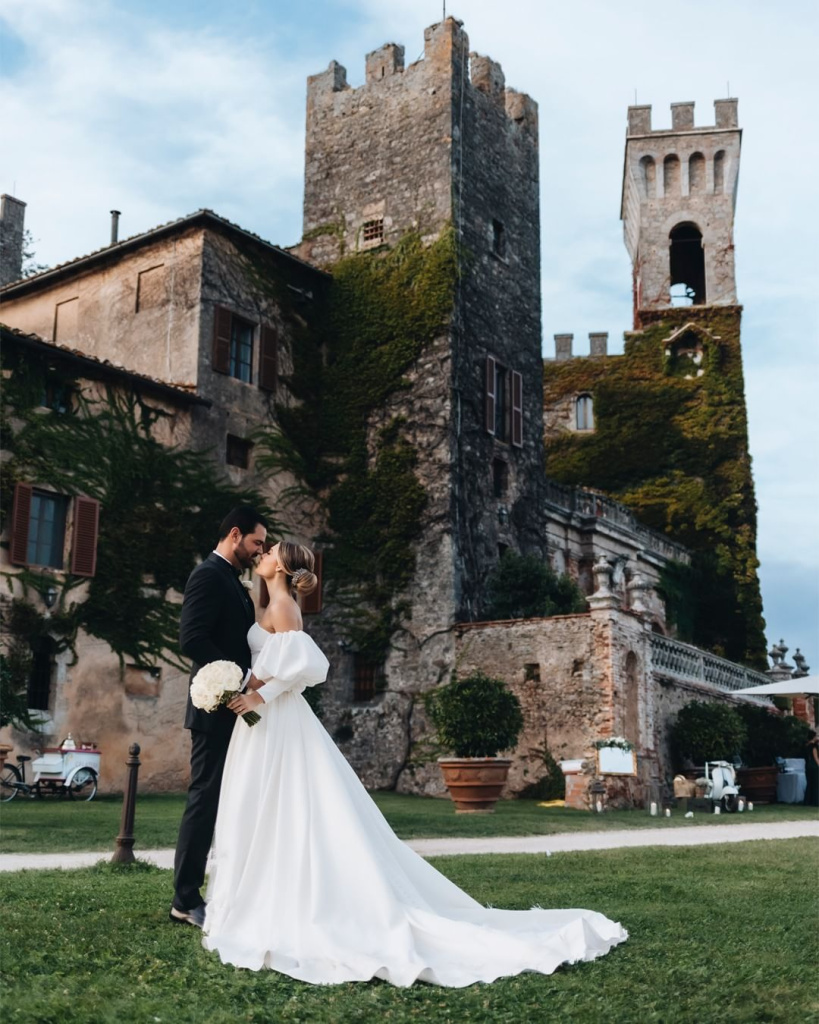 Welcome to the future! Where "Speak now or forever hold your peace" has a whole new meaning with AI-driven wedding venue selection, destination planning, and more! If you're curious about how AI is set to further transform the destination wedding industry, then stick around. The future is not just bright; it's positively gleaming with possibilities.
An Eye for Detail
With AI getting smarter by the day, expect it to develop an even sharper eye for details. Imagine an AI tool that can not only recommend color schemes based on your theme but can also suggest the perfect floral arrangement for your beachside gazebo. The future of AI in weddings is all about meticulous attention to detail.
Sensory Overload
The future could bring AI tools capable of creating immersive virtual reality experiences of your chosen destination. This could include virtual tours of the venue, a walkthrough of the décor, or a taste of the menu. Before you know it, you'll be able to 'experience' your wedding before it even happens.
Vendor Vetting
AI could take vendor vetting to the next level. With advanced algorithms, it might predict a vendor's reliability based on factors like past performance, customer reviews, and even current workload. This could be a game-changer in ensuring that you're choosing the right professionals for your big day.
Guest Experience
AI is set to revolutionize the guest experience at destination weddings. From personalized travel and accommodation arrangements to tailored experiences at the wedding venue, AI has the potential to make your guests feel special in a million different ways.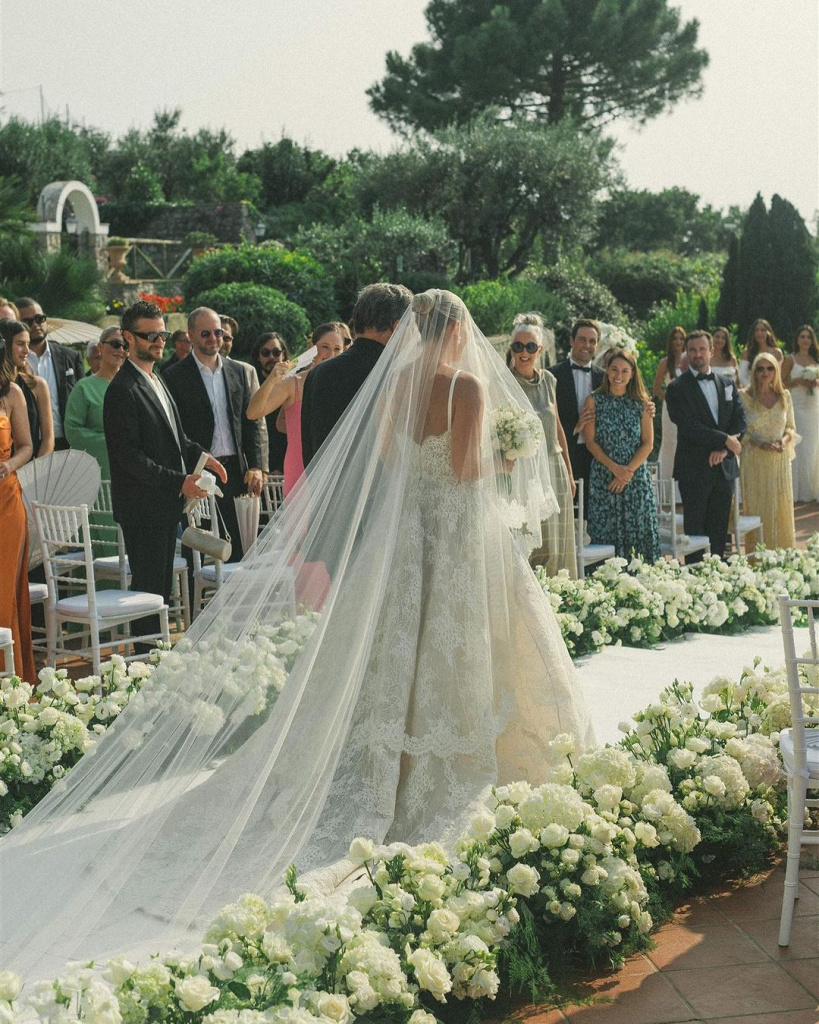 Cultural Integration
The future of wedding planning with AI tools could be designed to understand and integrate cultural traditions into your destination wedding planning. So whether you're dreaming of a colorful Indian wedding in Tuscany or a traditional Japanese ceremony in Hawaii, AI could make it happen seamlessly.
Eco-Friendly Planning
As sustainability becomes increasingly important, we could see AI tools that help plan eco-friendly weddings. They could suggest the most sustainable vendors, recommend carbon offset options for travel or even help you find a solar-powered venue!
Blockchain Weddings
Could there be blockchain weddings in the future? Absolutely! With smart contracts, AI could streamline and secure all wedding transactions, from vendor payments to legal documentation. It's a whole new level of trust and efficiency.