How to Nail the Dress Code at a Black-Tie Optional Wedding
Publication date:

06/11/2023

Updated:

06/12/2023
Ah, weddings - a delightful mix of joy, love, and... fashion conundrums? That's right, we're addressing the ever-so-confusing world of black-tie optional weddings! If you've found yourself perplexed by the phrase "black-tie optional" on a wedding invitation, worry not, for we're here to help. In this comprehensive guide, we'll navigate the ins and outs of black-tie optional and ensure you're dressed to impress at any black-tie optional wedding. So, buckle up, fashion aficionados, let's get this style party started!
What Does Black-Tie Optional Mean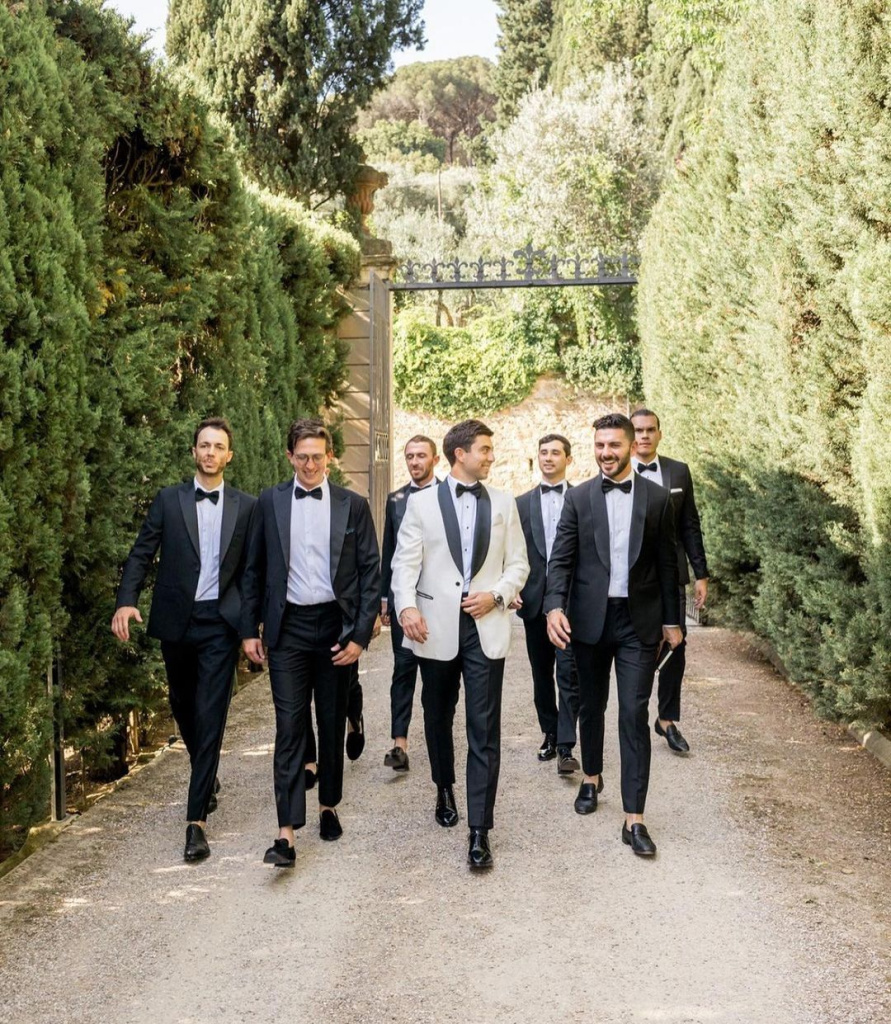 Consider this: the traditional "black-tie" dress code has decided to relax, kick off its shoes, and let its hair down. Enter, black-tie optional. This dress code gives guests more wardrobe options, allowing them to feel both comfortable and fashionable. But what does this suggest for black-tie optional dresses and what to wear to a black-tie optional wedding in general?
In essence, black-tie optional serves as a transitional step between formal and semi-formal clothing. This may mean a well-fitted black suit and tie for males, while a full-length gown or an attractive cocktail dress for ladies. The aim is to strike a balance between sophistication and approachability without going overboard on the formal front. It's all about finding that sweet spot of dressiness - not too formal, not too casual, but just right.
The Etiquette Rules Of Black-Tie Optional Attire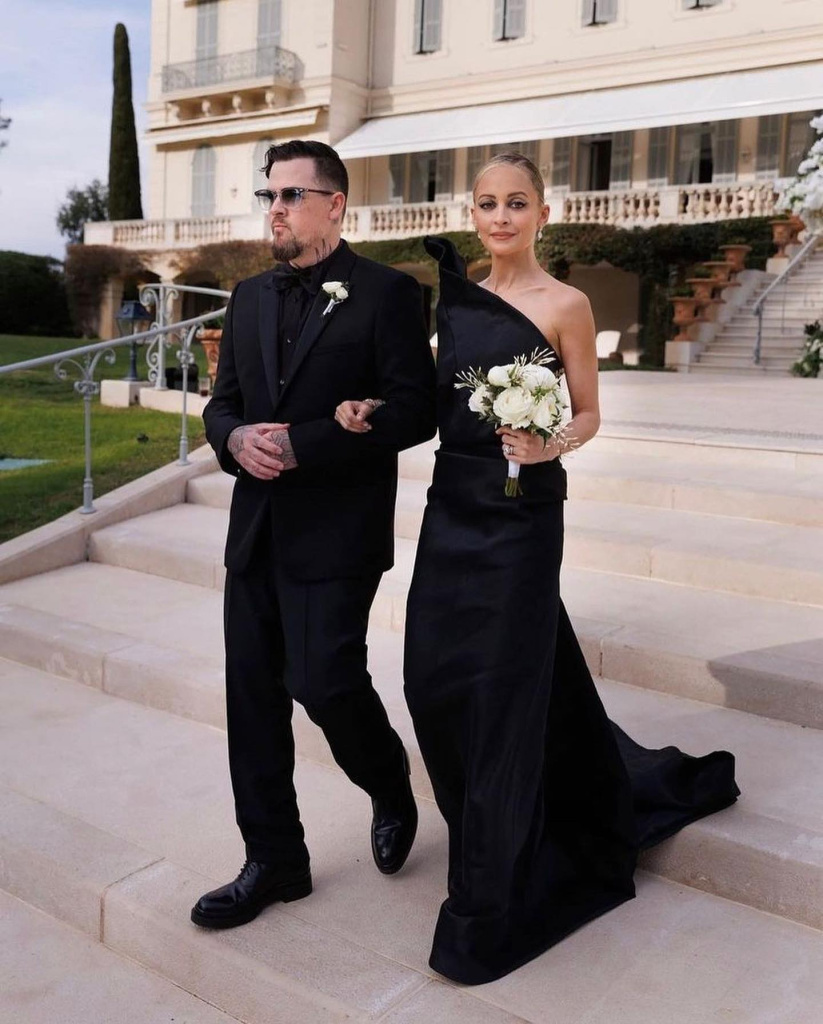 Now that we've established what black-tie optional entails, let's get into the nitty-gritty of etiquette. When selecting black-tie optional wedding guest dresses, it's crucial to maintain a balance between formality and comfort. A good rule of thumb is to dress up rather than down if you're uncertain. It's always better to be slightly overdressed than underdressed. Believe us, no one wants to be the odd one out in jeans at a black-tie optional soiree.
First and foremost, pay close attention to the invitation. If it states "black-tie invited," the hosts are hinting that they'd prefer guests to lean towards a more formal ensemble. Gentlemen, this is your cue to dust off that tuxedo hiding in the back of your closet. Ladies, this is the perfect opportunity to flaunt that stunning floor-length gown you've been saving for a special occasion.
Black-Tie Optional For Men: Wardrobe Essentials
Gentlemen, it's time to step up your style game. Here's an extended list of wardrobe essentials for a black-tie optional wedding for men, along with some style tips to help you make a lasting impression:
A timeless navy or charcoal suit: Opt for a slim fit with a modern cut to ensure a polished look.
A tailored tuxedo (for more formal black-tie optional): If you decide to go the tuxedo route, consider a shawl collar for a sophisticated touch.

Photo by @kirktruman

A crisp white dress shirt: Look for one with a semi-spread collar that complements your suit or tuxedo.
A classy bow tie or long tie: Select a tie that provides a personal touch without conflicting with the other components of your outfit.
For a black-tie optional dress code, a matching vest or cummerbund is an excellent choice. Color and fabric should match your suit or tuxedo for a harmonious appearance.

Photo by @stanlophotography

Well-polished leather dress shoes (oxfords, brogues, or loafers): Ensure your shoes are clean and in good condition, as they can make or break your outfit.
A pocket square to showcase your personality: Fold it creatively and play with colors or patterns that complement your tie.
Classy cufflinks to complement your black-tie optional wedding attire: Opt for subtle, elegant designs that enhance your overall ensemble.
A sleek watch or other tasteful accessories: A minimalist, timeless watch can add a touch of refinement to your look.
A well-groomed hairstyle and facial hair: Ensure your hair is styled neatly and your facial hair is trimmed or clean-shaven.
A pair of dress socks that coordinate with your suit: Choose socks that match your suit color, or opt for a patterned pair to inject a hint of playfulness.
A formal overcoat for cooler weather: A quality wool or cashmere overcoat can keep you warm while maintaining a sophisticated appearance.
Confidence - the ultimate finishing touch: Stand tall, make eye contact, and wear your outfit with pride.
Black-Tie Optional For Women: Outfit Necessities and Styling Guidance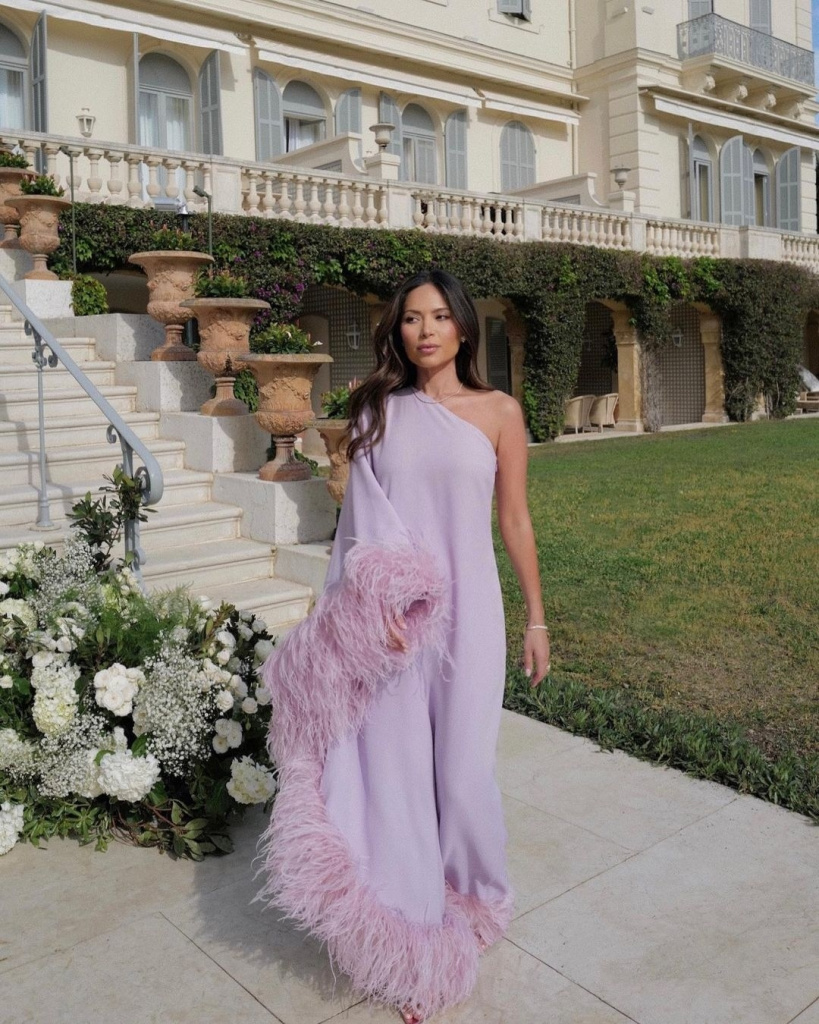 Ladies, we've got you covered too! Here's an expanded list of dresses for a black-tie optional wedding essentials, along with style tips to ensure you look and feel fabulous:
A refined floor-length gown or elegant midi dress: Choose a silhouette and fabric that flatters your figure and complements your personal style.
A stylish cocktail dress with just the right amount of embellishment: Opt for a black-tie optional dress with tasteful details that make you feel confident and glamorous.
A fashionable jumpsuit for a contemporary twist: Look for a well-tailored jumpsuit in a luxurious fabric, like silk or satin.
A tailored pantsuit for a chic, powerful look: Pair a sleek blazer with matching trousers and a silk blouse for a modern, sophisticated ensemble.
Statement heels or fashionable flats (if we're talking black-tie optional summer wedding) for comfort and style: Consider your venue and select shoes that allow you to walk and dance with ease.

Photo by @patbo

Eye-catching jewelry to elevate your ensemble: Choose statement pieces that coordinate with your outfit and enhance your overall look.
A sleek clutch or small purse to hold your essentials: Opt for a bag that compliments your outfit's color palette and adds a touch of elegance.
A wrap, shawl, or tailored blazer for when temperatures drop: Choose a cover-up that adds warmth without sacrificing style.
Your hairdo could be an elegant updo, romantic waves, or a sleek blowout: Consider the formality of the event as well as your personal tastes when matching your hairstyle to your dress.
For a dramatic touch, use a strong lip or a smokey eye: Experiment with makeup to put together a look that matches your outfit and gives you confidence.
For extra polish, wear a customized blazer or a chic jacket: Choose a blazer or jacket that goes with your attire and adds a touch of sophistication.
For enhanced perfection, add a touch of lace, beading, or embroidery: Subtle accents may elevate and personalize your clothing.
A lovely silhouette to highlight your distinctive figure: Choose a black-tie optional wedding guest dress or suit that accentuates your greatest features while also making you feel at ease.
If necessary, hosiery to match your dress and shoes: Choose sheer, neutral-toned stockings that complement your skin tone or match your clothing.
Your most dazzling smile - because, at the end of the day, confidence is the best accessory: Radiate confidence, engage with others, and enjoy the celebration.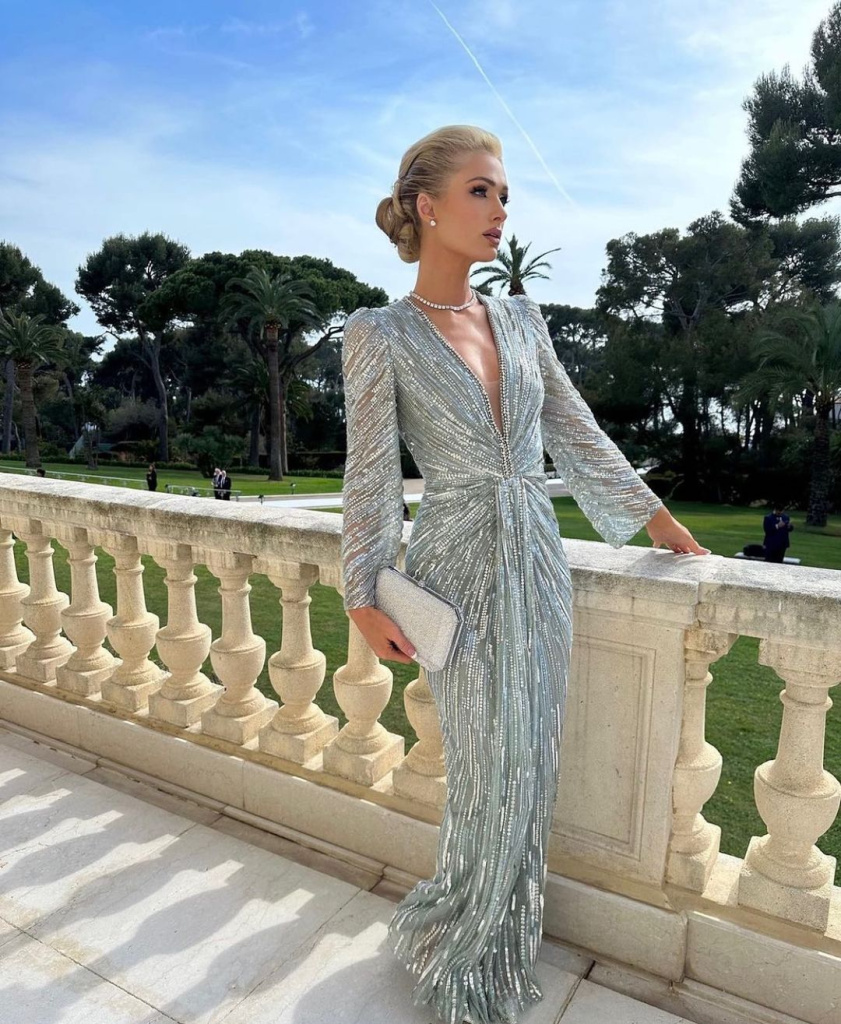 In conclusion, mastering the dress code for a black tie optional wedding is well within your reach with our comprehensive guidelines and style tips. Remember that confidence is key – when you feel good in your outfit, it will shine through. So, embrace your personal style, play with accessories and details, and prepare to dance the night away in style at any black tie optional event!