Best Wedding Cake Cutting Songs
Publication date:

06/06/2023

Updated:

06/06/2023
Are you ready to embark on the delicious journey of picking the best cake-cutting songs for your big day? Cutting the cake is a special moment during the wedding reception, one where all eyes are on you and your sweetheart. It's a sweet and fun tradition that marks the beginning of your life together, and the music you choose can set the tone for this memorable event. So, here's our ultimate list of the top 25 most precious cake-cutting songs to add some extra flavor to your big day!
Top 25 Cake-Cutting Songs for Your Wedding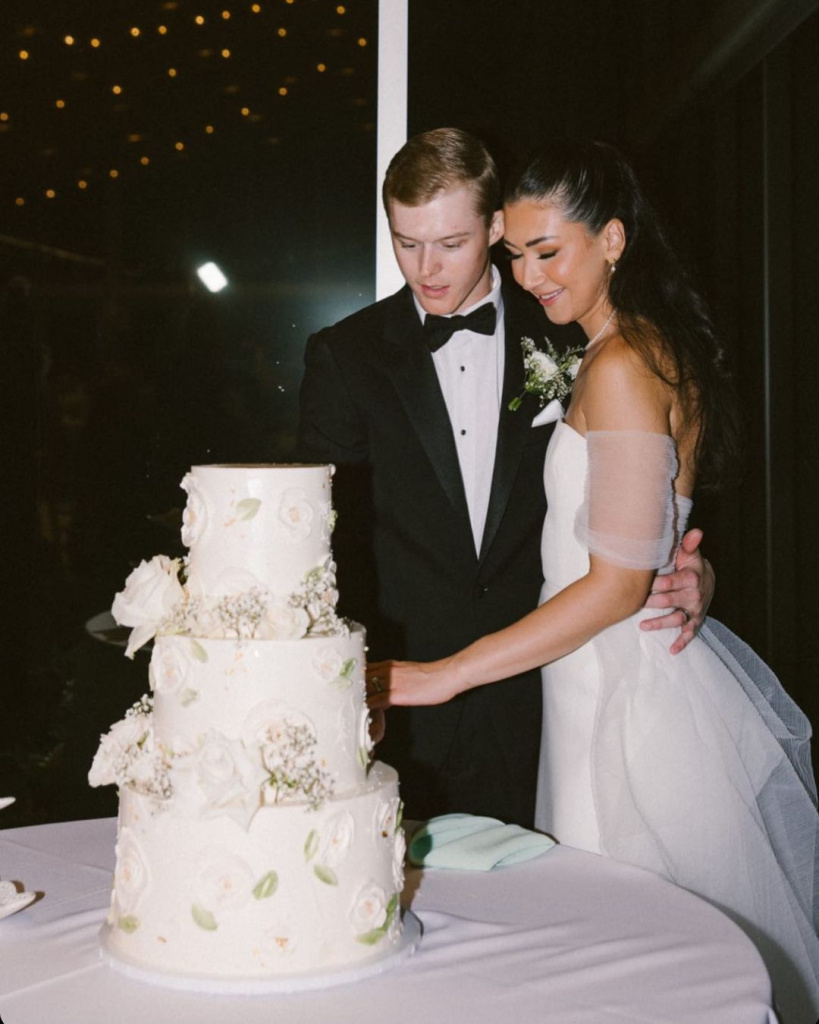 Get inspired as we reveal our top 25 songs for cake-cutting that will have everyone grinning from ear to ear. Let the sweet symphony begin!
"Sugar, Sugar" by The Archies - This classic hit is a sugar-coated delight that will have your guests humming along.
"Sweetest Thing" by U2 - The perfect mix of rock and romance, this U2 ballad is an ideal choice for couples who want to add a unique touch to their cake-cutting moment.
"Cut the Cake" by Average White Band - With its funky groove and playful lyrics, this song is a no-brainer for your cake-cutting playlist.
"How Sweet It Is (To Be Loved by You)" by Marvin Gaye - This Motown classic will have your guests swaying and singing along as you slice into your beautiful cake.
"Cake by the Ocean" by DNCE - This catchy pop hit is the perfect wedding cake song for couples looking to add some energy and fun to their cutting moment.
"I Can't Help Myself (Sugar Pie, Honey Bunch)" by The Four Tops - This sweet Motown gem is guaranteed to have your guests singing along.
"Pour Some Sugar on Me" by Def Leppard - Rock out and embrace your inner 80s hair band with this iconic power ballad.
"Love and Marriage" by Frank Sinatra - Ol' Blue Eyes serenades you through the cake cutting with this timeless classic.
"Sweet Creature" by Harry Styles - A modern love song that perfectly captures the tender moment between you and your spouse.
"Sugar" by Maroon 5 - This infectious pop tune is sure to get your guests tapping their feet and dancing in their seats.
"Sweet Caroline" by Neil Diamond - A crowd-pleaser that will have everyone singing along and cheering as you cut the cake.
"I Want to Hold Your Hand" by The Beatles - Add a touch of nostalgia with this good cake-cutting song from the Fab Four.
"Honey Bee" by Blake Shelton - This country hit will add a sweet southern charm to your cake-cutting moment.
"L-O-V-E" by Nat King Cole - A romantic classic that will have your guests swooning as you cut your cake.
"Everything" by Michael Bublé - This contemporary love song is perfect for a romantic and heartfelt cake-cutting moment.
"You're My Best Friend" by Queen - An upbeat, feel-good anthem for a fun and unforgettable cake-cutting experience.
"A Thousand Years" by Christina Perri - This enchanting ballad from the Twilight Saga makes for a magical cake-cutting moment.
"Candy" by Paolo Nutini - This smooth and soulful cut-the-cake song is a sweet addition to your playlist.
"Better Together" by Jack Johnson - This laid-back love song adds a touch of whimsy to your special moment.
"Marry You" by Bruno Mars - This pop hit is a perfect fun cake-cutting song.
"The Sweetest Thing" by Lauryn Hill - This soulful R&B ballad adds a touch of sophistication to your cake-cutting moment. 
"Lucky" by Jason Mraz and Colbie Caillat - This breezy, feel-good duet is the perfect soundtrack for a joyful cake-cutting moment.
"You Make My Dreams" by Hall & Oates - This upbeat 80s classic is sure to bring a smile to your face as you cut your cake.
"Ice Cream" by Sarah McLachlan - This sultry, romantic tune is a sweet addition to your cake-cutting playlist.
"Can't Take My Eyes Off You" by Frankie Valli - This timeless classic will have your guests swaying and singing along as you share this special moment.
Wedding Cake Cutting Songs FAQs - All Your Burning Questions Answered!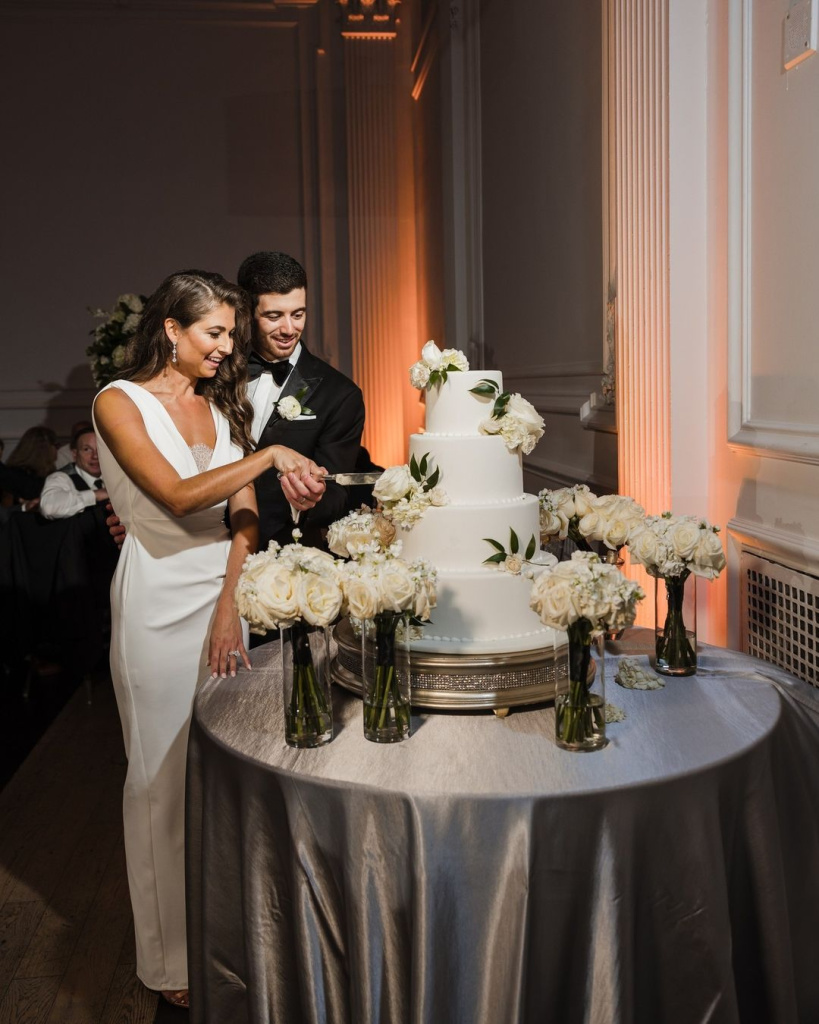 Moving on to the FAQs! Here we'll answer all your burning questions about cake-cutting music and share our expert tips to ensure your cake-cutting ceremony is a showstopper!
How do we choose the perfect wedding cake song?
When choosing your cake-cutting song, think about your personal taste, the vibe you want for your wedding reception, and the message you want to convey. Select a song that resonates with both of you and represents your love story.
Should we pick a slow or upbeat song for our cake-cutting moment?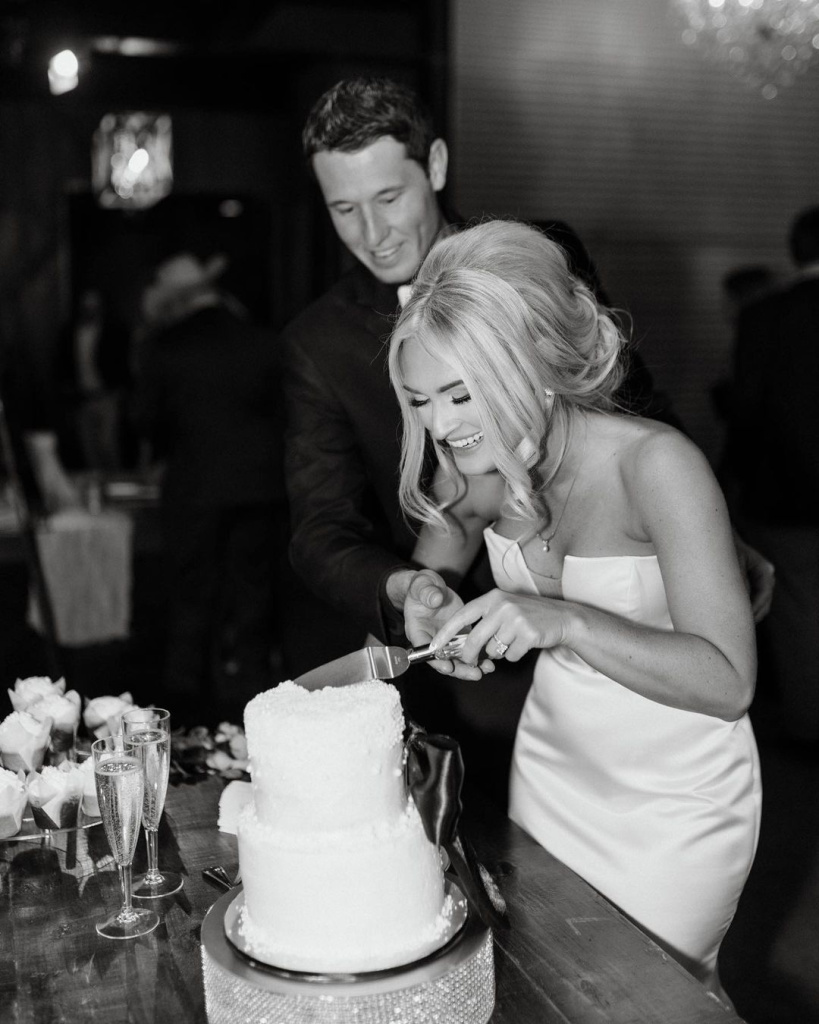 It depends on your preference! Some couples opt for slow, romantic ballads, while others choose upbeat, fun tunes. There's no right or wrong answer; pick a song that reflects your personalities and the atmosphere you want to create.
Can we use an instrumental song for this occasion?
Absolutely! If you prefer an instrumental song, go for it. It can add a touch of elegance and sophistication to your cake-cutting moment.
Do we need to pick a song that specifically mentions cake or sweets?
While it's fun to choose a song with a sweet theme, it's not necessary. Any song that reflects your love, relationship, or the joy of your wedding day will make your cake cutting moment memorable.
How long should our cake-cutting song be?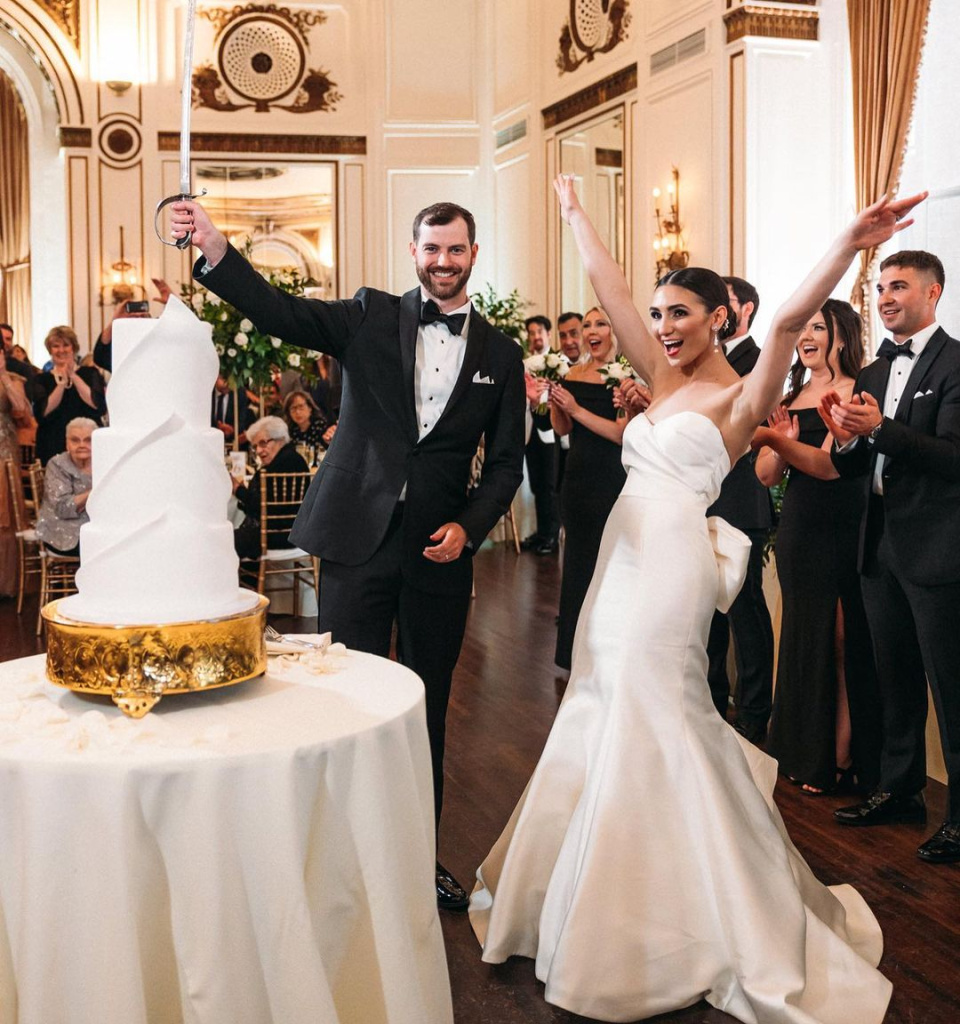 Typically, the cake-cutting ceremony lasts about 2-3 minutes. Choose a song that's at least this long, or work with your DJ or band to create a seamless loop if your preferred song is shorter.
Should we choose a popular song or something more obscure for our cake-cutting music?
It's entirely up to you! Whether you opt for a well-known hit or a lesser-known gem, the most important thing is that the song reflects your personalities and relationship.
How do we coordinate our cake-cutting music with our DJ or live band?
Communicate your song choice(s) and any specific instructions to your DJ or band well in advance of your wedding day. This will give them time to prepare and ensure a smooth performance during the cake-cutting ceremony.
Is it okay to use a song with explicit lyrics for our cake-cutting music?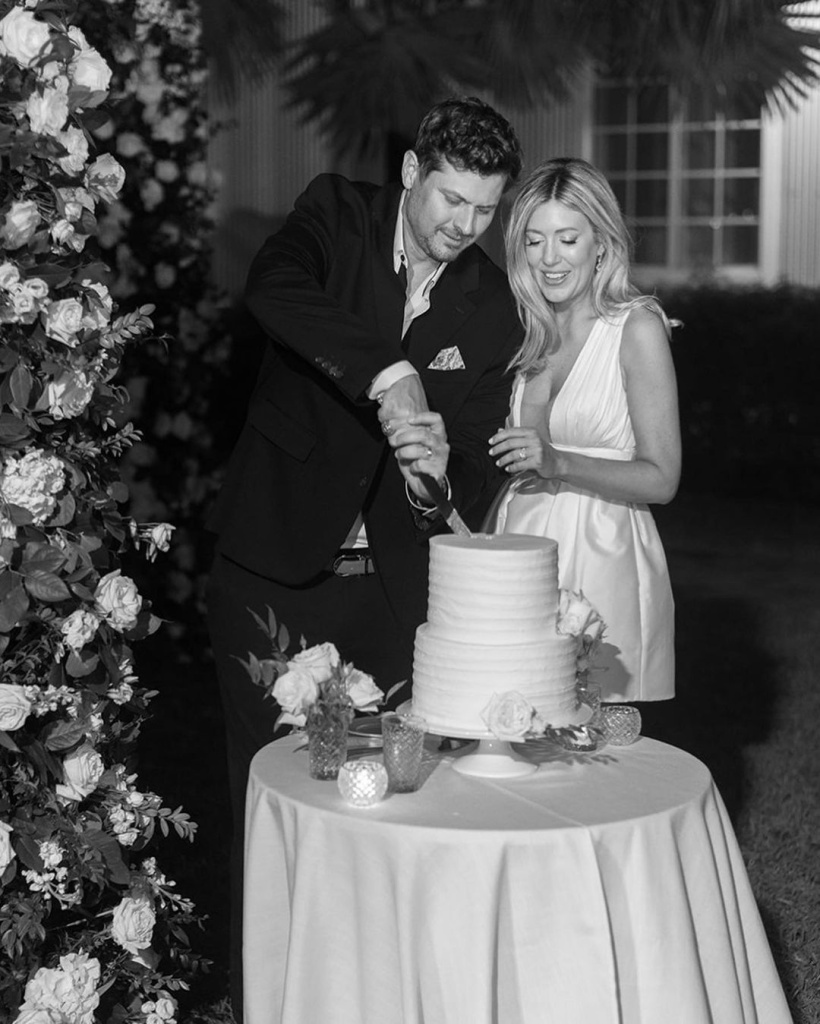 While it's essential to choose a song that you both love, be mindful of your audience. It's generally best to avoid explicit lyrics, as they may not be suitable for all your guests, especially if there are children present.
Is it necessary to practice our cake-cutting before the wedding?
While it's not essential, practicing your cake-cutting can help you feel more comfortable and confident during the actual ceremony. You can also use this time to rehearse any choreography or special moves you'd like to incorporate with your chosen song.