Secret Tips: how to choose your perfect photographer for a wedding
Publication date:

03/05/2022

Updated:

05/01/2023
With all the excitement of your celebration, you'll barely have time to stop and experience the atmosphere and all the little details of your amazing party. That's why wedding photos are so important. Even though the day will fly by quickly, the photos will preserve all the precious moments of the big day, so you'll be able to return to them again and again after so many years. However, with so many amazing photographers ready to turn your celebration into everlasting and tangible memories, many couples wonder how to choose a wedding photographer. Should you browse wedding sites and social media, or is it better to ask other couples for a recommendation? Read on, and we will reveal secret tips for choosing the best wedding photographer.
Photographer's Philosophy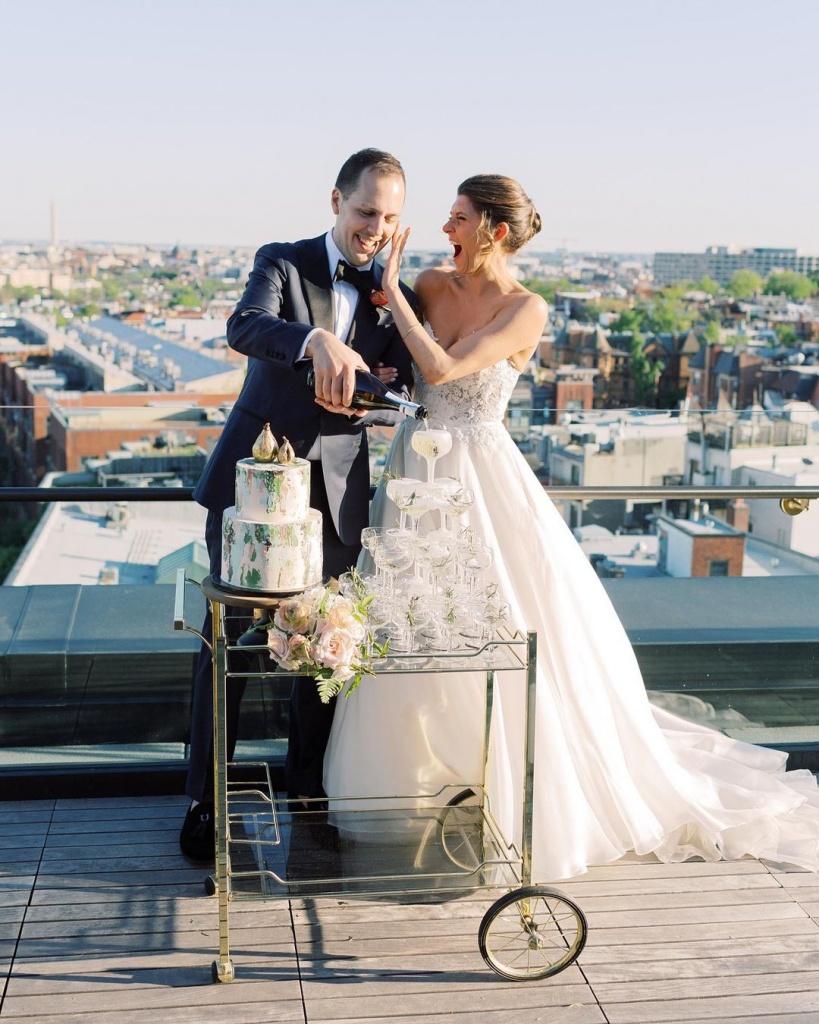 Photo by kir2ben
The photographer will spend the entire day shooting all the key events of your wedding, from preparation to the late night party. That's why it's important to make sure that you and your photographer share the same values, and have a close connection that will make you and your guests feel comfortable in front of the camera.
When you start searching for a wedding photographer, look through vendor listings and check out the photographers' About Me pages. It is usually where the experts describe their philosophy and professional approach. When you find a person whose philosophy reflects the way you feel about the wedding and marriage, reach out to them and see if that feeling of connection persists when you meet in person or talk on the phone.
Reviews and recommendations about the photographer from other couples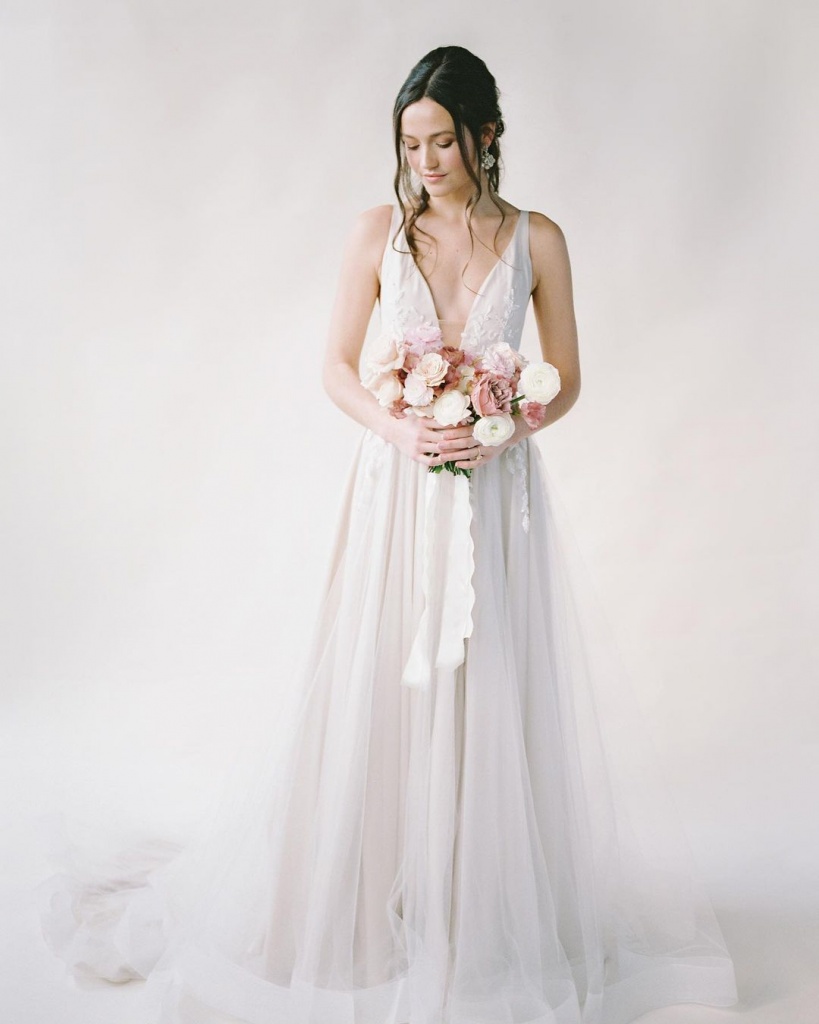 Photo by Tiffany Von
If you're not sure what to look for in a wedding photographer, just ask for recommendations. Maybe your friends or close ones got married recently? Find out who their wedding photographer was and how they chose him. Surely, if they were happy with their photos, they would gladly share the information about their photographer.
Another great way to find a professional for your wedding is to browse photographers' websites and social media and read other people's reviews. Experienced and trustworthy photographers usually have many positive reviews from happy clients.
Photography style for your wedding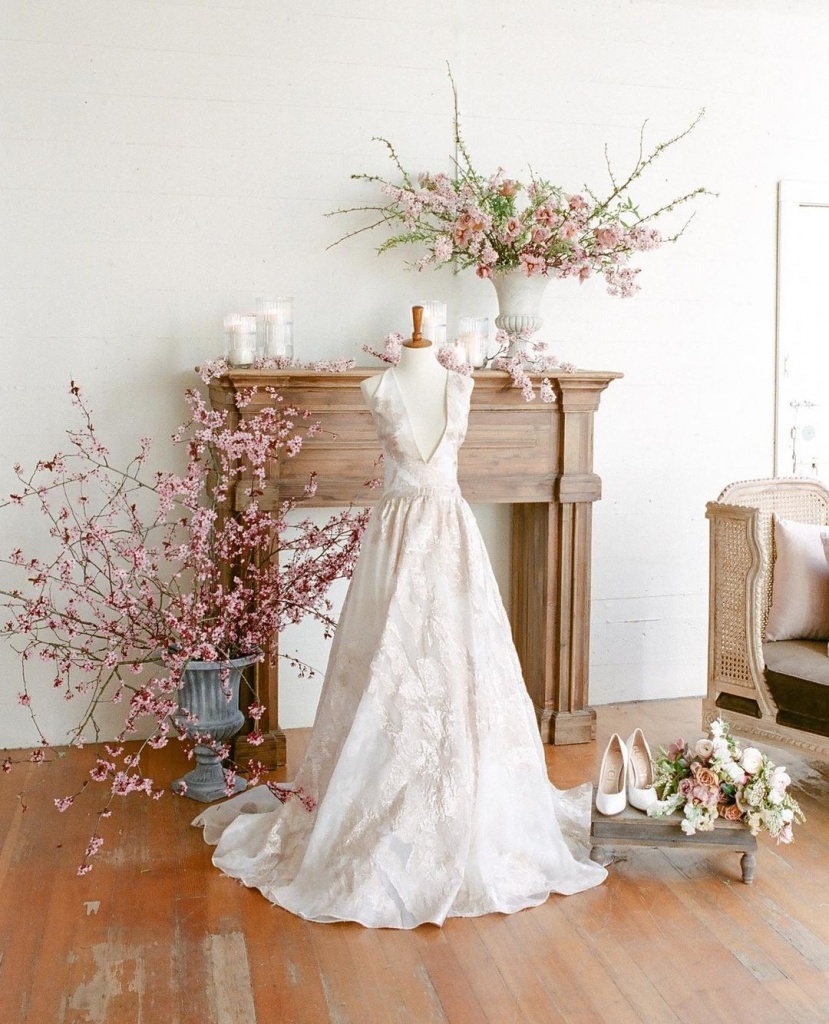 Photo by Kerry Jeanne
Before you choose a specific photographer, take some time to explore different wedding photography styles and get to know which one you like most. You can choose from so many weddings photography styles:
traditional;
fine art;
documentary;
vintage;
contemporary.
Remember that the style of the photos should reflect your character as a couple. That's why don't rush with the final decision. Think how you would like to look at your wedding photos and then select a few photographers whose aesthetics and style you truly enjoy. If the professionals you're interested in are available for your date, you can move on to the next step and ask them to meet for an interview.
Interview with a photographer
Before you arrange interviews with potential photographers, look through their portfolios and collect all the valuable technical information. Here's what you should know about your candidates:
do they have a license and insurance?
what is their turnaround time?
do they back up photos and for how long?
how many years of experience do they have?
Make sure to ask photographers these questions and get answers that suit you before you move on to individual interviews.
Next, discuss your photoshoot. Ask the photographer about their approach to the wedding day, if they bring assistants with them, and if so, how they distribute the work. Don't be afraid to ask how they handle last minute changes, whether they can help you with posing, and if you can count on their support if you start feeling nervous.
After you have discussed all the details related to your photoshoot, move on to more personal questions. It is important to make sure that you and your photographer are on the same page. Ask what inspires them, why they enjoy wedding photography, or what is the most important for them in wedding photography.
One of the greatest questions that will give you more information about your photographer is "What distinguishes you from other professionals?" The answer will tell you a lot about the personality and professional approach of the photographer, so you'll be able to make an informed decision.
Browse your photographer's portfolio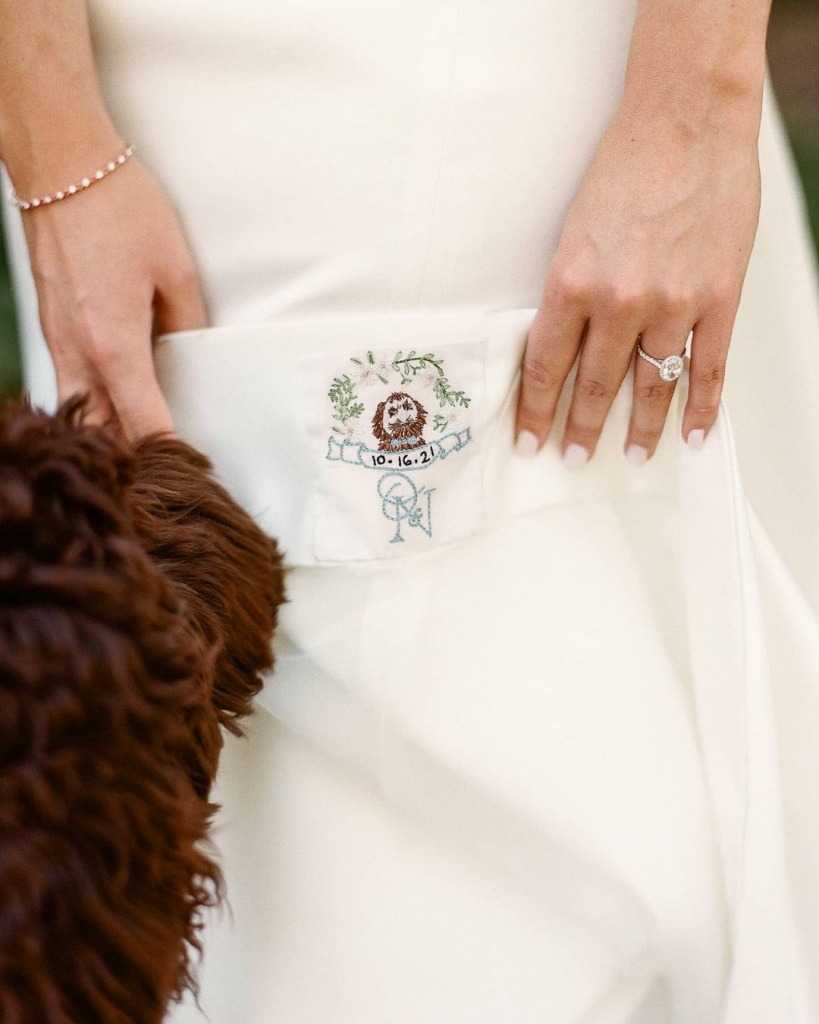 Photo
Emily & Thomas Ganey
You can't find a perfect photographer without checking his/her portfolio. Select 3-5 photographers you like most and look through the wedding photos they've previously made. Typically, a portfolio includes the best images from different weddings, but these photos won't tell you how the entire wedding was shot. You need to ask for a full wedding album to make sure that the photographer can properly shoot the entire day and take great photos in different locations and with different lighting.
Oftentimes, photographers do not work single-handedly and bring assistants with them to shoot events that occur simultaneously but in different places. If your photographer does not work alone, ask to see the assistant's portfolio as well. You need to be sure that all photos that will be taken at your wedding are going to be of high quality.
You'll know that you've found your photographer when you come across photos that resonate with you.
Photographer's fee
Another important factor that should be considered when choosing a wedding photographer is the fee. Some professionals have a flat or hourly rate and prefer to charge clients for any additional pictures or albums separately, while others include everything to their fees. Usually, photographers provide a price list with several packages to choose from, so make sure you understand what's included in each package.
When it comes to photographer's fees, experience is also important. Professionals who have worked for years know how to manage stressful situations and definitely will not miss any important moments because of pressure. That's why experienced photographers usually have higher fees. Still, investment in a great photographer pays off because you'll be certain that all your precious moments are saved in amazing photos.
Schedule a test run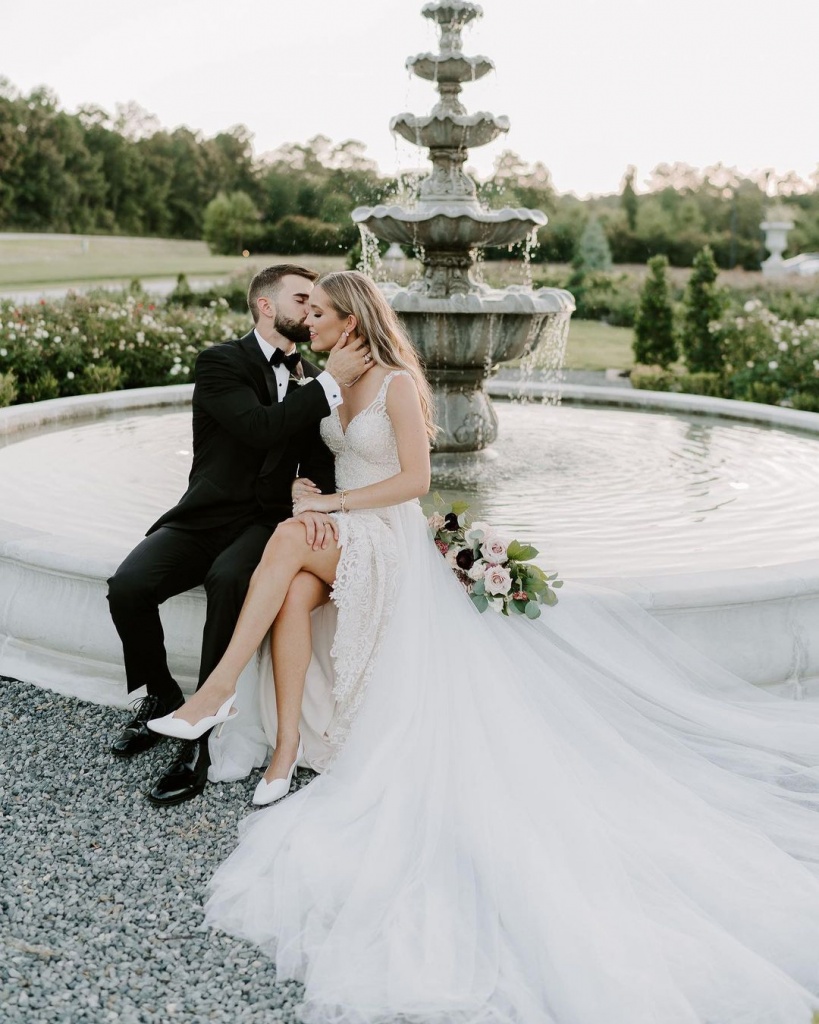 Photo by Emily Figurelli
If you feel anxious about the photoshoot during your big day, we suggest you book a test run before the wedding. On the one hand, you'll get gorgeous engagement photos, and on the other, you'll have a great chance to bond with your photographer. During engagement sessions, you and your partner will see how the professional works and understand what to expect from the wedding shoot.
It's also a great chance to explore whether you feel comfortable around your photographer or not. After the test run, you'll be able to discuss the photos and your feelings during the photoshoot. Finally, a test run offers a great opportunity for the couple to feel natural and comfortable in front of the camera later on a big day.
Create a detailed action plan
Remember that everything from the time of your wedding to the venue you've chosen will impact the photoshoot. Oftentimes, the couple has specific photos in mind, for example, portraits at sunset or the preparation of the  bride and groom. To make sure you get the photos you truly want, provide your photographer with a wedding photoshoot checklist. Talk through all the details together because a professional can also give you some valuable advice on how to achieve the best results.
Many photographers also offer a pre-wedding shoot to help clients explore different approaches to their photoshoot during the big day and understand what kind of photos they really want. This way, you'll be certain that you'll get the perfect photos while your photographer will be relaxed since they'll already know what you expect them to do.
Sign a Contract with a photographer
Photo by
James Furman
Planning a wedding is a very exciting process. No wonder you may not want to think about serious issues such as signing a contract. However, this document clarifies all the details of your work with a photographer and ensures that you'll get what you pay for. Your contract with a wedding photographer should include the information about:
The wedding time and place.
The clients' and photographer's biographical details.
Payment.
Selected package and services it includes.
Delivery time.
Copyright.
Payment method.
Rescheduling and cancellation policy.
When you finally choose your ideal photographer, make sure you sign a contract that covers all aspects of your collaboration.
Relax and Enjoy Your Day
Finding wedding photographers and choosing the perfect one for your big day was not an easy task. After all the hard work you've done, you can be certain that your photographer knows what you want and shares your vision while your guests gladly pose in front of the camera. There's only one thing left, that is to relax and enjoy the celebration.