How to choose a wedding concept
Publication date:

03/03/2022

Updated:

02/06/2023
Even if the task "to choose the wedding theme" doesn't sound comprehensible, make sure you spend enough time to work it out. You see, the concept of your wedding will provide you with a clear understanding of what to look for, it will help you specify the aesthetic and common vibe of your wedding that will be noted in everything - from your save the dates or invitations to venue, decorations and dress-code. Every detail of your celebration will contribute to the special ambiance you want to create on your wedding day. To organize a dream wedding you need the chosen wedding concept to fully reflect your couple and represent your real personalities for the whole wedding with the air of your love and joy. However, there are many themes that you might like and it'll be useful to study all of them, or at least the most popular ones, before making the final decision.
Mind Your Personality
While searching for the appropriate theme, you may help yourself with some questions about your couple that may greatly simplify these sufferings of choice when everything is so beautiful in the photos despite being of absolutely different styles. Only by looking inside and basing on your own tastes, you can make the right choice. Here are some recommendations that may help:
Pay attention to the way your house is decorated, whether you use many adornments or prefer minimum details. Observing it, you may opt for a certain style of your wedding decorations tending to minimalism or classic or vintage style.
Think about the colors you choose to surround your life both at home and in clothing. Choosing your favorite colors as the first point to clarify your wedding concept is a great thing. Most couples are prone to use white, ivory or cream colors for their wedding because they are traditional and look pretty good. Although who says that there is no place for choosing something catchy and memorable?
Where would you like to spend your vacation or weekend? In a classy restaurant, in an eclectic vintage countryside house or in a lively sunny beach bar? The answer will guide you to the perfect venue that would suit your preferences.
So, just listen to your heart and make choices that resonate with you and then you'll be perfectly delighted with the wedding you get.
Wedding concept and the Venue
If you know the season you're going to have your celebration, you can choose the concept of your wedding where the weather will not be able to upset your plans. And consequently, keeping it in mind, you'll be in a hurry in search of a place to hold your wedding. Weather, venue and concept are those main blocks that unite the whole celebration and it's important to take each into consideration to get the best possible result. Well, if you'd like to have your wedding in summer, you'll probably want an outdoor place with a natural rustic theme. Alternatively, it's better to organize a classy or vintage styled wedding in a beautiful hall in case your wedding date is set for winter. However, never get sad if your wedding is scheduled for the summer but you've already booked an indoor venue. Actually, just by adding the right decorations, you can easily adjust it to your theme and style.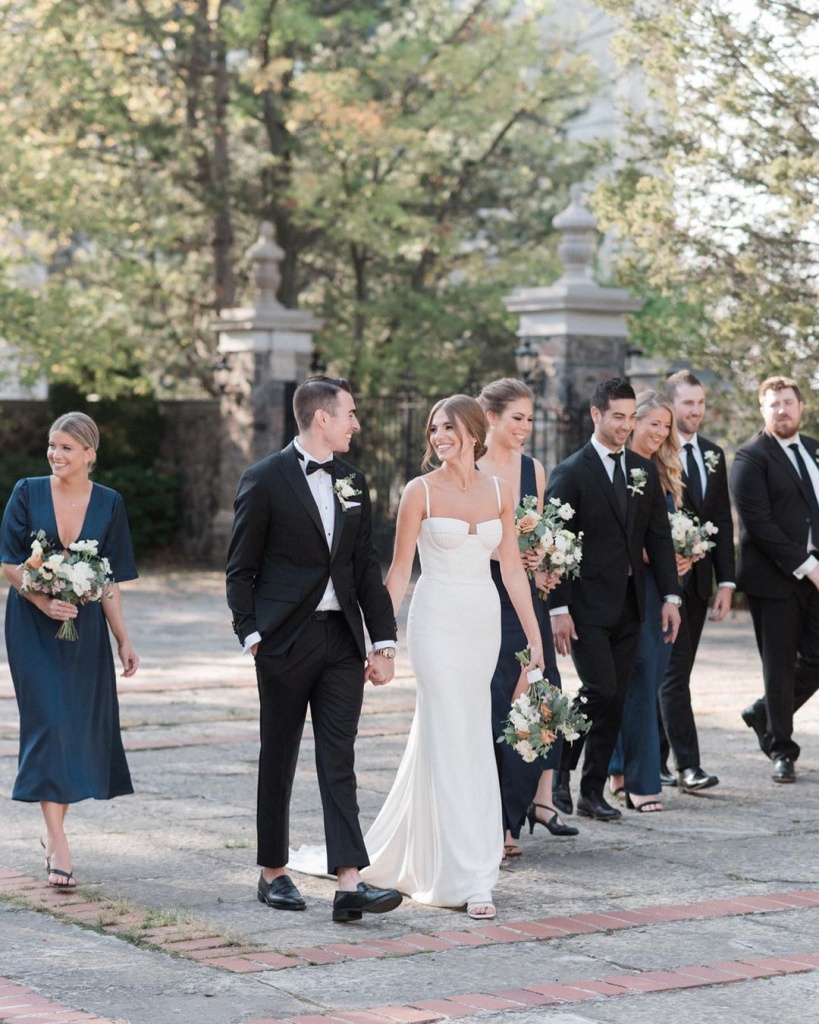 Photo by  alix.gould
Defining the Dress Code
Thinking about the clothes and outfits you often prefer to wear in everyday life may hint you at the wedding theme and the dress code that your guests will follow. In case you both mostly like classical style then it'll be easier for you to specify your event as formal or black-tie. Probably, most of your guests may be accustomed to wearing such outfits, although for others it might be not easy to settle. If you like casual, relaxed and comfortable clothes much more, you may choose semi-formal or cocktail attire. However, frankly speaking, in case you already have your venue booked, consider it when choosing your dress code, because quite often the festive location sets the tone of the event itself.
Go Personal Versus Trendy
Each season, wedding magazines and Pinterest boards boast of dozens of new wedding themes and trends, glamorous decorations, posh locations, and popular ways to make your wedding day the best ever. You should definitely use some ideas, keep getting inspired and save the favorites for your own celebration. Also,don't forget that your wedding is YOUR special day, and it should be a reflection of YOUR couple. Every detail in your wedding concept should be done for you and about you, it should express your vibe and make you happy. You can add as many of your own touches as you feel, for example, you may opt for some of your family traditions to be presented during the wedding ceremony, or offer your guests some cultural entertainment you adore. In addition, you can add some of your favorite dishes or cocktails, created by you personally, and your photos may easily become a great decoration or idea for a photo zone. Anyway, trends are changing all the time, that's why the right choice is to simply choose the style you like best and you'll definitely win!
Traditional or Classic Wedding
There is a theme that always charms the guests with its beauty and splendor - the classic or traditional wedding. Stick to this concept if you imagine your wedding day as a magnificent formal occasion in an elegantly decorated hall or ballroom, where all the guests are wearing tuxedos, suits or long evening dresses. The wedding ceremony is performed mainly at a church with numerous wedding parties and with the full range of crucial points like speeches, first dance, father-daughter and mother-son dances, cake cutting, as well as bouquet toss. Every classic wedding, despite having some truly important milestones, can be modified to respond to your needs and preferences and anyway, it will still remain an absolutely timeless aesthetic.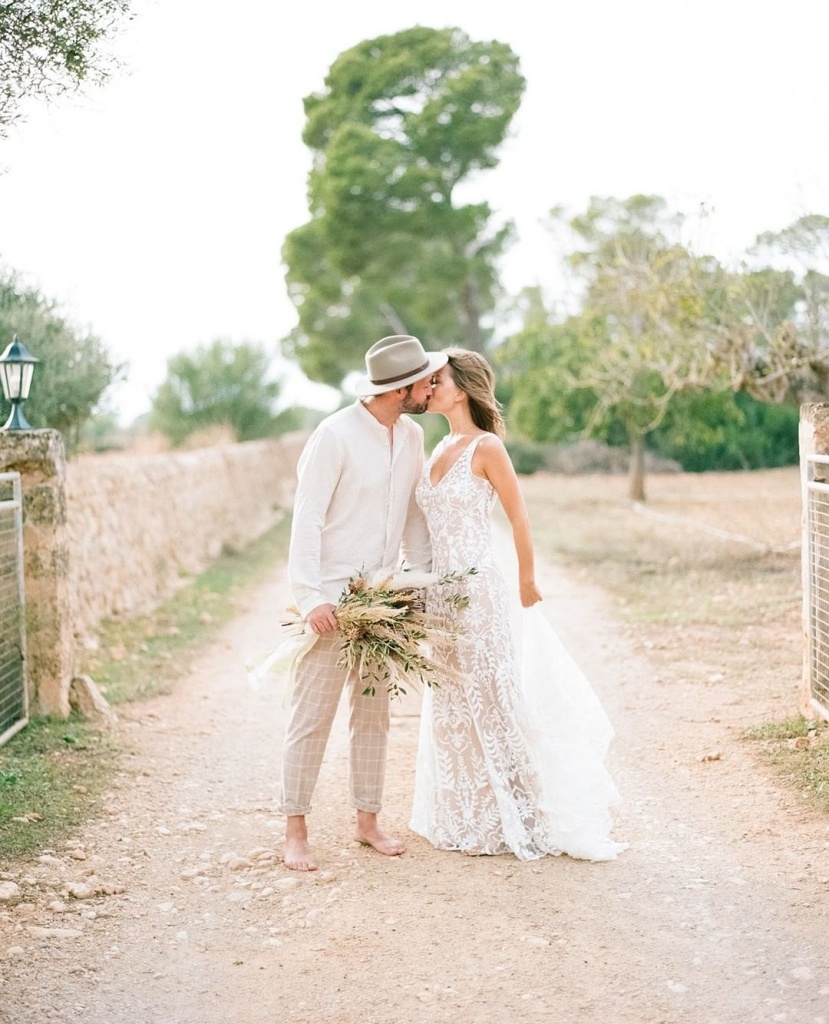 Photo by andreasandhanno
Rustic or Vintage-Inspired Wedding
As stated before, there are a huge number of wedding themes existing and you may choose any of them. Though, when it comes to money expenses, try to confirm your budget as soon as possible, because there are themes that come with a huge price tag, as well as many others with much cheaper options. Here are several well-known and widely-used concepts that can be both quite affordable and rather chic as well as posh by applying more decorations and different details.
A vintage theme. This one for sure will amaze you and your guests with the unique atmosphere of the celebration, especially if you add thematic decorations, suitable venue and clothing.
A romantic theme. Here colors play one of the main roles: pink, blush, ivory, soft pastel colors, delicate but still elegant decorations, the fragrant aroma of fresh bouquets of blooming peonies, candles and romantic live music in the background. This day will definitely become the tenderest one in your life and in the lives of your guests.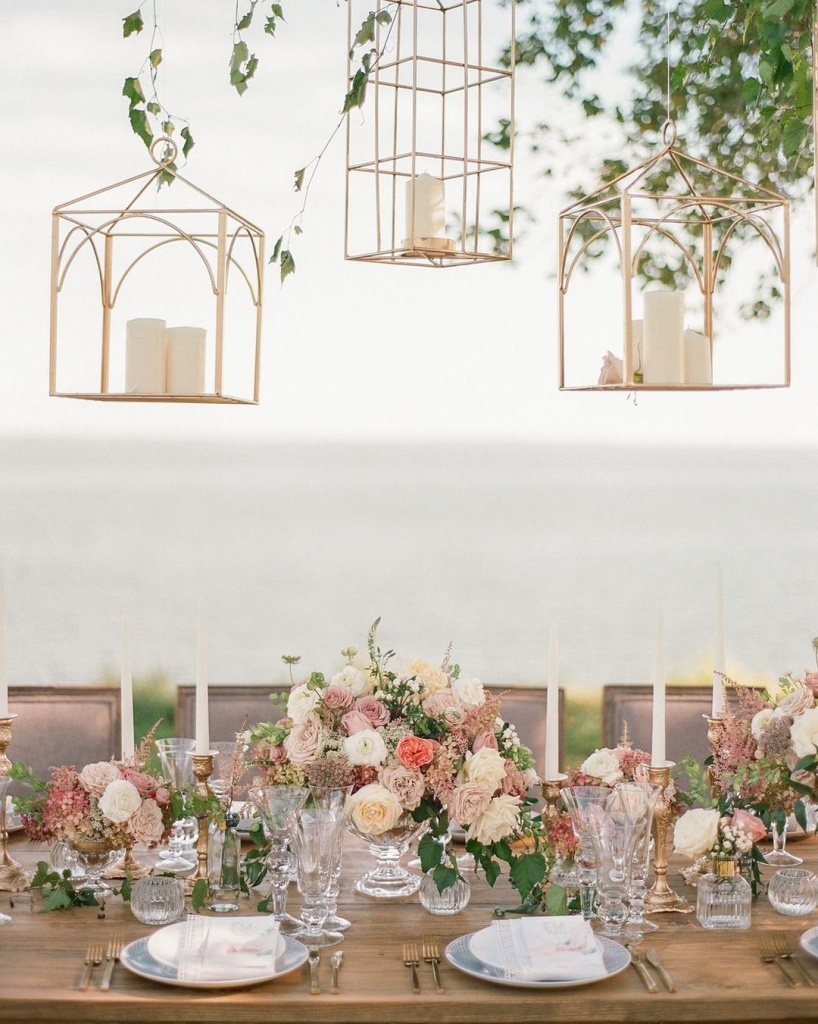 Photo by audrawrisleyphoto
A minimalist theme. This concept perfectly corresponds to those who agree that "simplicity is the ultimate sophistication." Your venue is a key part of the celebration, and the best option would be a rooftop, a spacious loft hall or even a small cozy modern place.
A rustic theme. Such boho styled weddings are thought to be pretty much affordable and are extremely popular among newlyweds. It's a perfect combination of something simple, natural, relaxed with something charming and elegant. Fresh flowers, beautiful lightning, wood and soft fabrics - and much more, enough for your imagination!
A beach theme. If you already know a great venue by the sea, this concept will work fantastically.  You don't even need tons of decorations, because the sea is an incredible background on its own. The sound of waves, your closest people next to you and the love of your life becomes now your family. Isn't it a real dream coming true?