Countdown: how early to start preparing for the wedding
Everyone agrees that a wedding, being one of the happiest moments in our lives, can be difficult and quite often stressful. However, never start panicking, take a deep breath...one more and relax! There are many tips elaborated especially for you that will help you to face the preparation process with a quiet mind but a hungry heart. Here you will find the best recommendations on how to plan your wedding. Enjoy!
When to Start Planning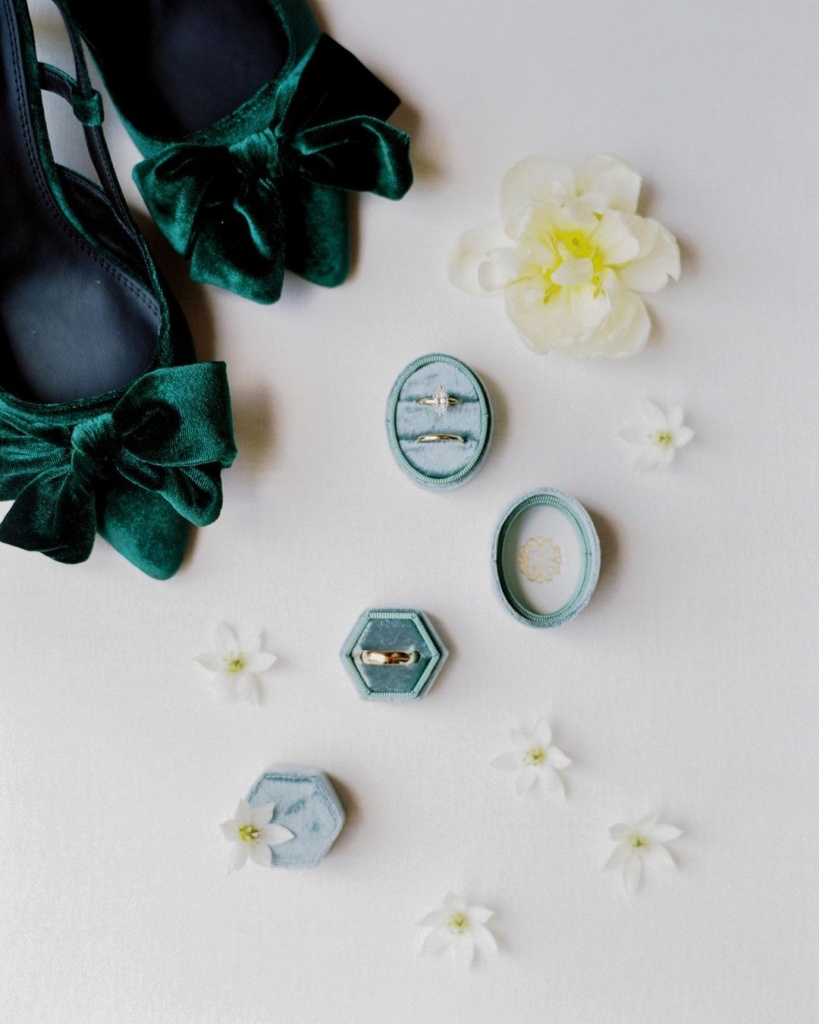 Photo by Alice Ahn
Evidently, most couples begin to plan their wedding beforehand to be sure all the pieces are fixed and set. Though, on average, the most appropriate time to start the whole preparation is pretty vague, being 12-18 months before the event. However, to be honest, the amount of time is not a crucial and deciding point in case you have a strict adherence to a plan. Keep in mind that the more detailed plan you create, the better results you are going to get. Be sure you are ready to devote some time of your daily life to different wedding tasks. However, always remember that every big and complicated task consists of smaller ones. The success is in tiny victories!
Wedding Planning Timeline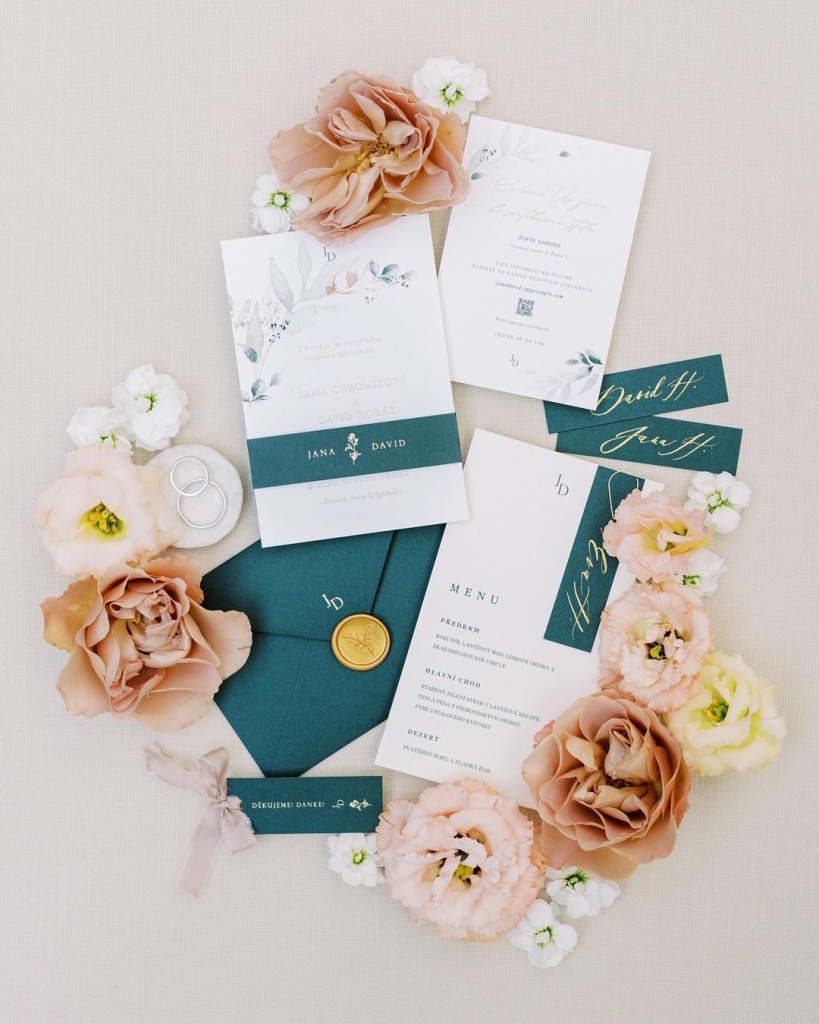 Photo by Sabina Povolna
As soon as your date is set the wedding countdown begins. The most effective way to create your own timeline lies in clarifying the priority of tasks according to their importance. Thus, the date choice is followed by your wedding budget determination and the reservation of a suitable venue. Then you would apparently book the wedding vendors you like and think of a guest list as well as wedding party members. The moment to look for your perfect bridal dress has come so as the time to book the hair and make-up artists (the trial hairstyle and make-up are really necessary!). Having done that, send your date reservations to all guests and feel free to start planning the honeymoon. After purchasing the rings, specifying the music selection and the menu choice, send your wedding invitations to all the guests in the list. So, there are just a few things left — try to draw out the wedding day timeline and go over all the wedding vendors to make sure each one of them is aware of his/her responsibilities. But again, as soon as you write down and prioritize all the tasks and split them into smaller ones, you'll be genuinely surprised by these precise and confident steps you are taking approaching your dream wedding.
Book a Venue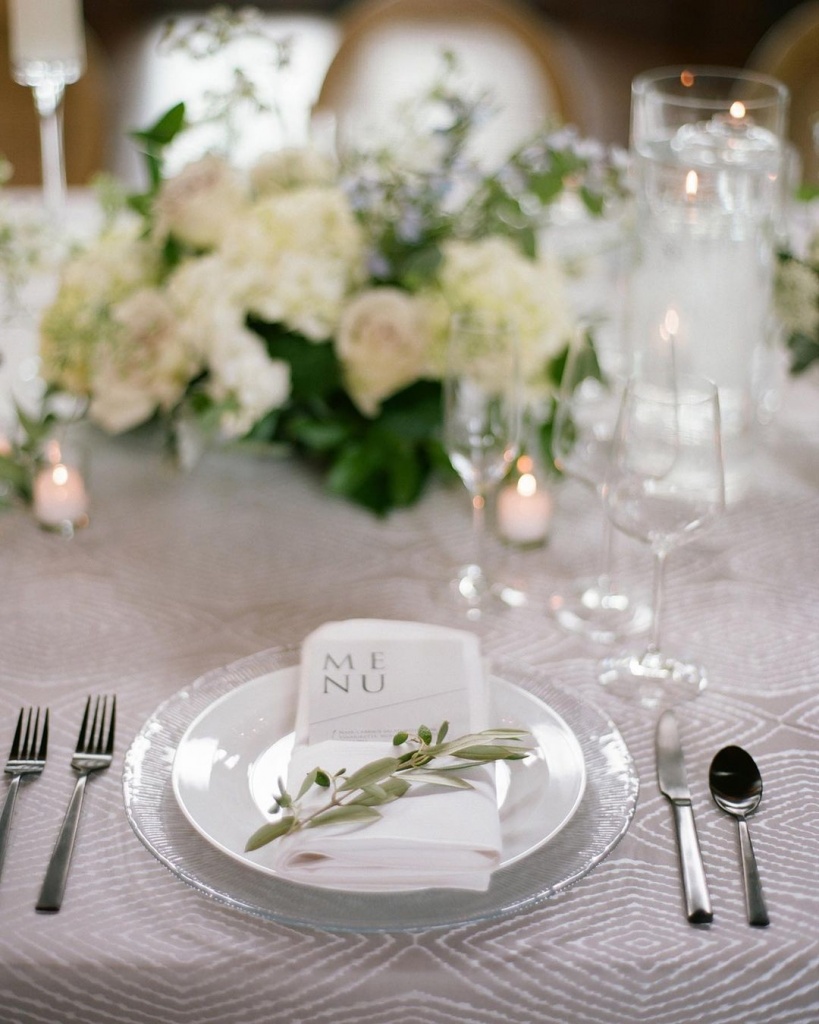 Photo by The McCartneys Photography
Despite being a basic point in any wedding preparation, choosing a venue rather often becomes a stumbling block. This is almost certanly because it can be difficult to the untrained eye to imagine a simple square hall turning into a blooming garden or a boho styled place full of decorations, flowers and lights. That's why it makes sense to stick to the professional planner's point of view, to the experienced person who by defining your wedding budget, the number of guests and expectations will narrow the range of places to those perfectly fitting your preferences and vibe.
Find a Wedding Dress
Photo by Erich McVey
Every girl at least once in her life dreamt about that very dress, her beautiful wedding dress. Now, as you dive into the world of ivory gowns, sparkles and glitter, try to close your eyes just for a second to remember that little girl and that splendid dress she was once eager to put on. These memories can help you hear your inner voice and opt for exactly your dress.
Hire Vendors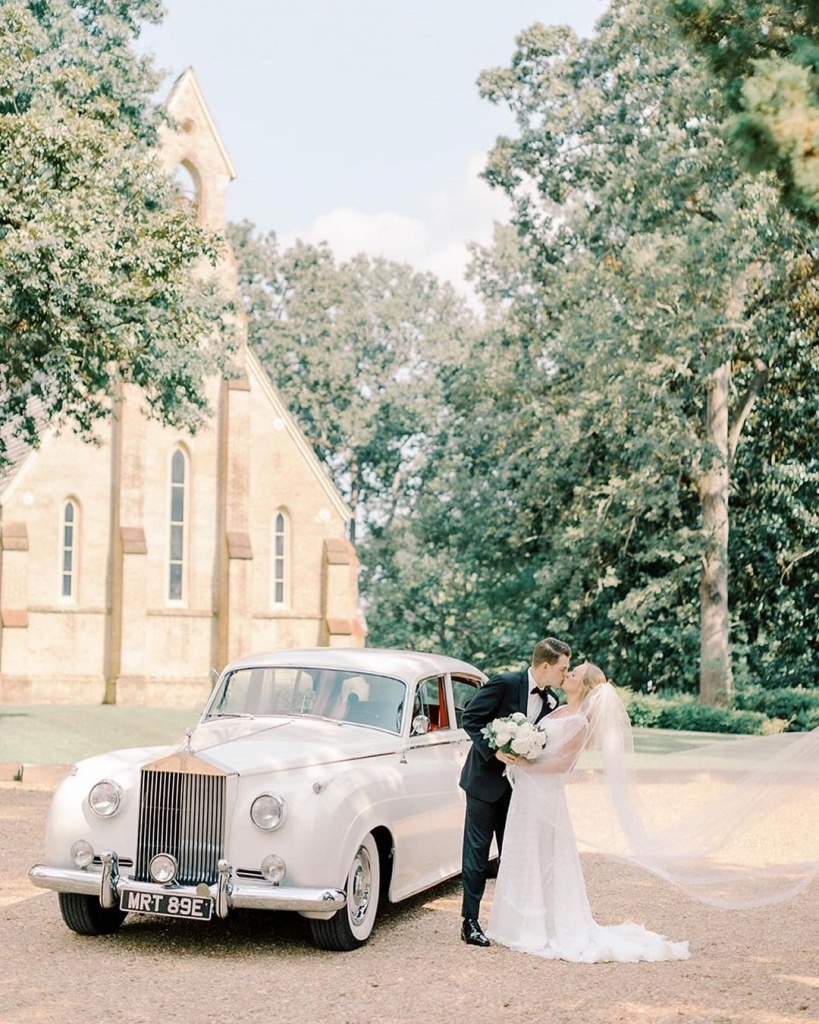 Photo by Shea Gibson
The only secret tip in looking for the best wedding vendors lies in your trust to the team you've chosen. It's easy to get lost in choosing florists, decorators, rentals, caterers, stationery, entertaining programs and live music bands, photographers and videographers without any previous experience. So, there are two ways you can resolve the issue:
Seek advice from your friends and relatives who already have their wedding experience to obtain some recommendations. Although, remember that tastes differ and you'd better double-check the information.
Reach out to real professionals in each area with many years of experience, hundreds of satisfied clients and positive reviews and a unique portfolio. Such selection of best wedding vendors you can easily find visiting service Wezoree and be sure everything will run smoothly.
Send Save the Dates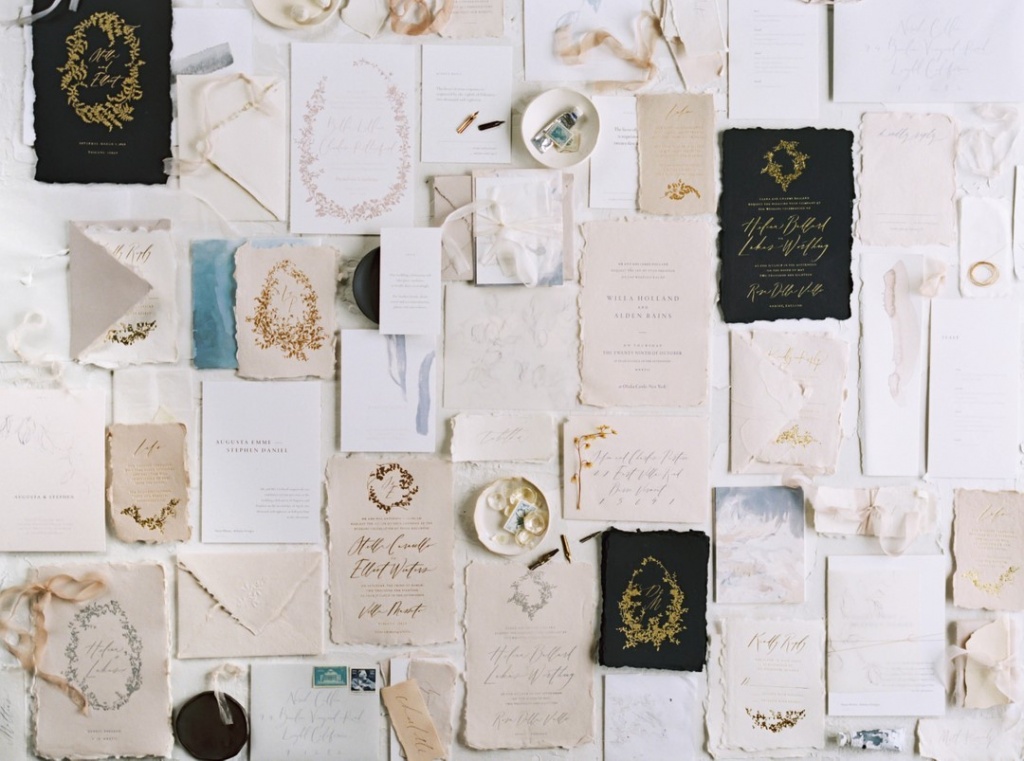 Photo by Erich McVey
Such a tiny thing as keeping the date card actually plays a significant role in announcing for the first time your strong desire to get married and demonstrating the tone and vibe of the wedding. By sending out send-the-dates cards, you both invite your guests and give them the idea of what they should expect. However, the main function of a save-the-date card is informational, so feel free to send something straightforward and concise.
Choose the Wedding Party
Photo by juliakaptelova
Traditionally there are many roles for the closest and dearest people at the Wedding Party:
Maid and best man. These people for one day become the greatest newlyweds' support, taking responsibility for helping them with every aspect, both practically and emotionally. Moreover, namely maid and best man are in charge of bachelor and bachelorette parties, they control the whole wedding preparation process almost from the very beginning, as well as participate in making various wedding arrangements
Bridesmaids and groomsmen. Usually they are friends or relatives of the couple who not only stand next to the bride and groom during the ceremony but also are involved in many processes like meeting guests or showing them their seats
Ring bearer and flower girl. Quite often these two roles may take one person, though it all totally depends on you. Don't be surprised to see in the pictures a family dog carrying the rings. Isn't he a key family member?
Parents. According to the agreement, the bride's or the groom's parents may take part in the wedding planning or vice versa be totally in the dark, so everything will be a great surprise for them. Anyway, there are a few important points like giving a speech and dancing with parents that are not only traditional but also a very touching moment of the wedding
Plan Your Honeymoon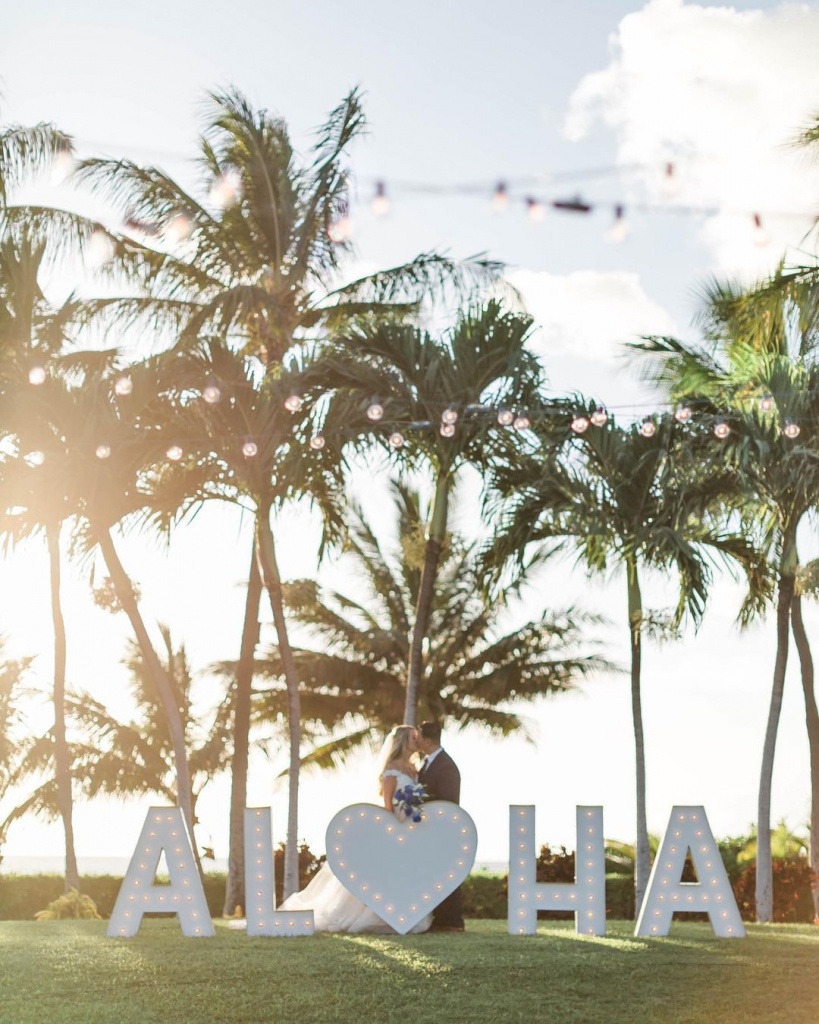 Photo by Hannah Quintana
Though being the last point of your wedding timeline, honeymoon preparation ought to be among the first tasks to complete. Whether to contact a travel advisor or search the information about destination, prices and conditions on your own is up to you. However, what can сonsiderably help you is a list of things that may be handy during the trip. This list may differ, but items such as documentation, extra money and toiletries always prove useful.
It is worth saying that everything can be created according to your wedding vision if you have a detailed plan and a professional team. That's why start planning your own timeline right now, and your wedding is bound to be the best one!