Key Benefits of first look wedding videos
The wedding first look is a very important point. All groomsmen think, "God, I'm marrying the most beautiful woman!". These emotions are priceless.
That's the moment they are 100% sure both of them want to live together forever and want to say their "yes".
That's why they will want to see these emotions a lot of times in their lifetime.
For this reason, every couple needs to take a video of this meeting.
What is a first look?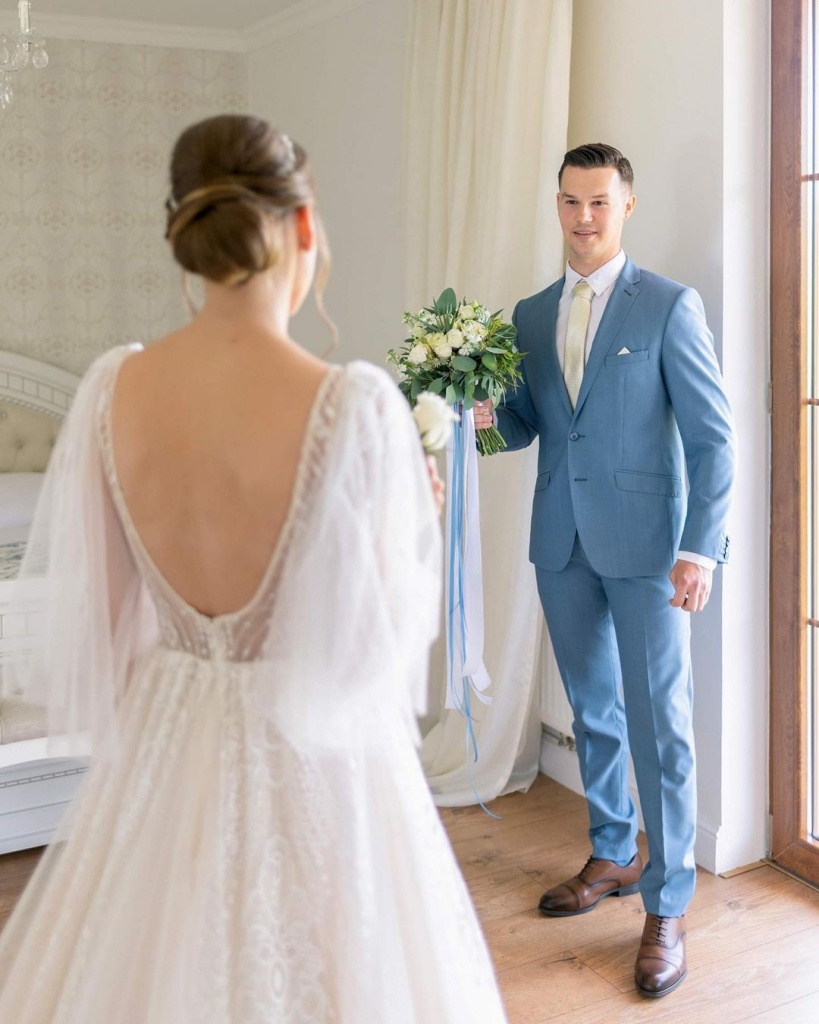 Photo by
Vanda Smrekova
The first look at a wedding is the first visible meeting of the bride and groom on the wedding day. This point has three mandatory components:
it is carried out before the ceremony or reception;
it takes place in an intimate setting, usually in the parents' house, hotel, or other private places;
at this meeting, only the closest ones are next to the bride and groom.
In general, the first look is the moment of the wedding, when the groom first sees his beloved in a wedding dress and admires her beauty.
Reasons to do a first look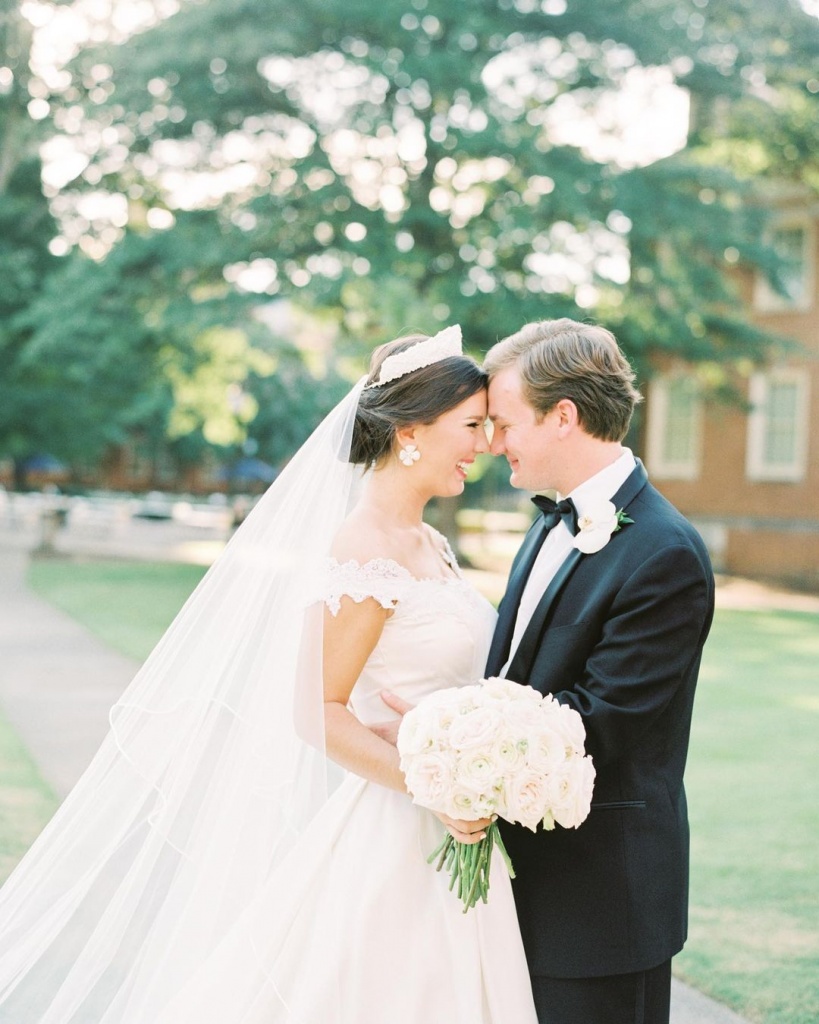 Photo by @hannahbmiller__
The main reason to make a video where the groom first looks at the bride is the uniqueness of those 5-10 seconds, which reflects on your face crazy happiness and pleasure.
But if this reason isn't enough, here are 5 more causes to take first look wedding videos and photos:
After your meeting at noon or later, you will feel so dizzy that you won't remember the special decorations you've chosen several months ago or whether there were some of the guests at all.
This second is the most cherished second of celebration.
Both of you can always watch this moment of admiration and these sincere emotional shots on video.
This is a jiff of confidence because the right person is still in place, and no one changed his mind.
This moment can take even a few minutes. Don't miss it!
10 unique first look ideas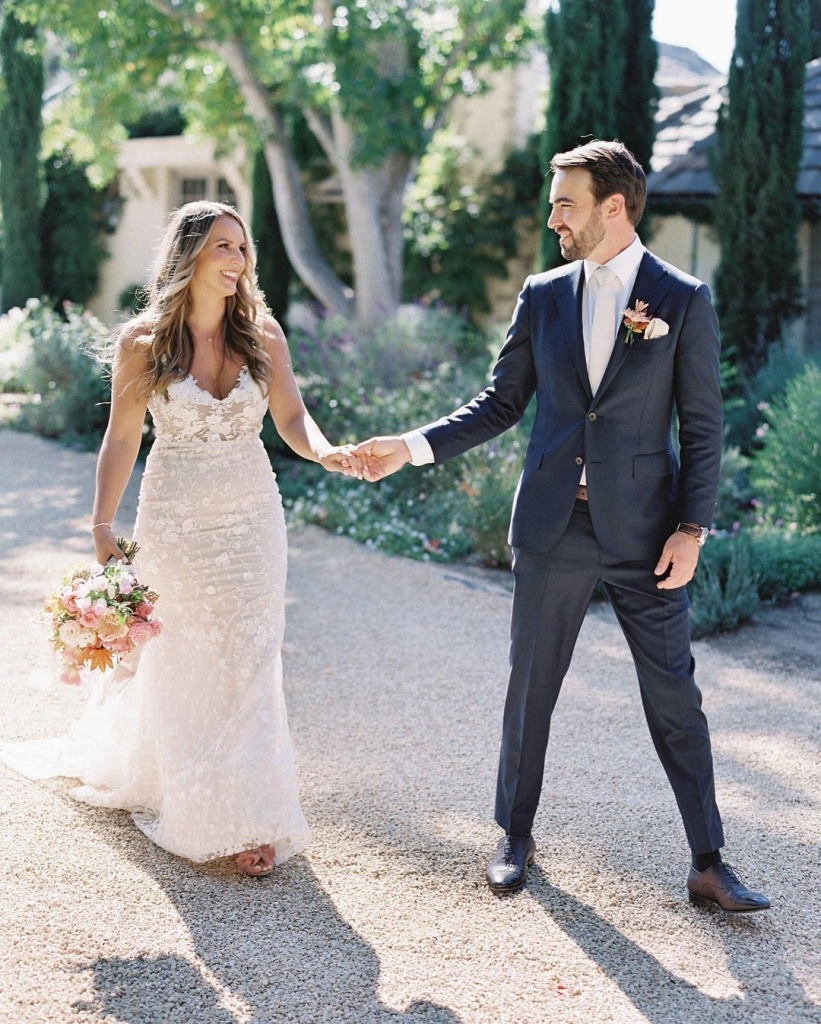 Photo by @jacquelinebenetphoto
Hold hands first.
Smile. Even if you are crying. A smile symbolizes support.
Caution! If you forget to say how beautiful your beloved bride is, you`ll have some serious problems. However, you can always say that she was so stunning that you lost your speech.
Be honest, look in the eyes.
That moment shouldn't last for a long time. The most sensitive minutes need to be on the video.
Say some compliments not only to your partner but also to your friends.
Include a sense of humor.
Don't be afraid to show your real emotions, even if you are uncomfortable or unusual.
Take care of the light decor and quality light. 
Invite close relatives to a meeting. Let your parents and friends see your loved one first. You see her last today, but from tomorrow you will wake up together every day and be the first to see her eyes after sleep.
For more video tips see also 10 Wedding Videography Tips for Brides
Bride and groom reveal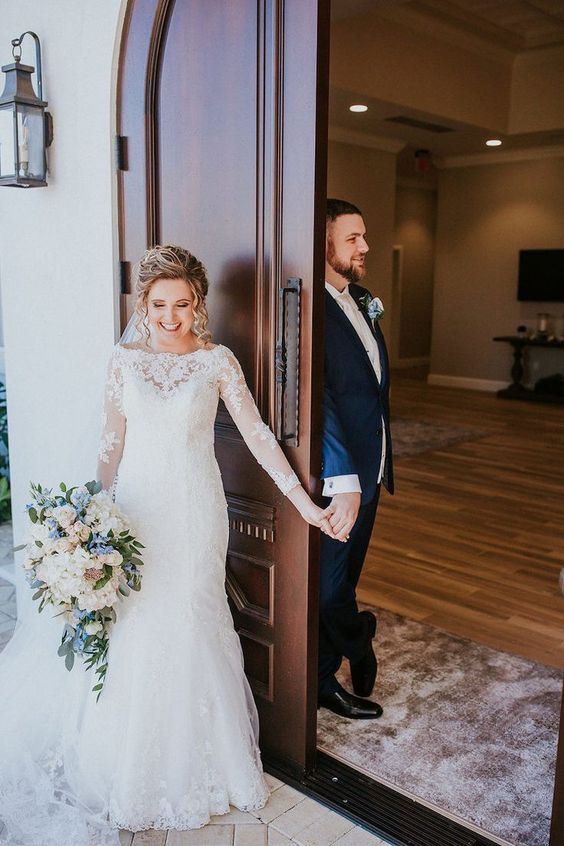 Photo by Sea Shack Photography
Many couples say that this meeting is the most memorable. This is the last step towards your unity.
Bride and groom first look ideas
Elevator, especially if your morning preparations were in the hotel
Appear from the top of the stairs, romantically go down
Drive up to a groom waiting on the terrace or outside. He will open a door to his beloved
She stands with her back and he takes her hand and turns her
Short quest-search for tips in the house, a groom finds his bride in the backyard
There are many such options. Turn on the imagination, don't be afraid to ask friends for help or use various vehicles to appear.
Wedding first look alternative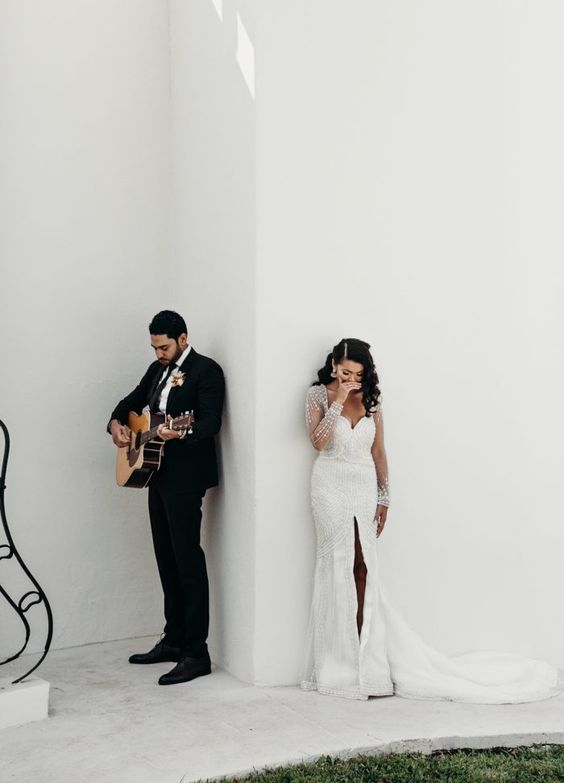 Photo by Kapsule Co.
The main alternative to the first look is the initial touch or the initial word.
The initial touch is a meeting of hands out of sight of each other without a real look at the whole image.
The initial word is a couple of words that you say on the audio in person or on a loudspeaker in front of everyone. Words of impatience, anticipation, and love.
You can do morning preparations together, shoot makeup and hairstyles together, just decide whether you want a special romance with traditions or home comfort with modern specialties?
How Long is The First Look
Filming a video of the couple meeting and these first almost imperceptible emotions, sometimes tears, sometimes a lot of smiles. The main thing in this shooting is not words, but non-verbal communication between loved ones.
Usually, this moment of the celebration lasts from 10 to 30 minutes, if the meeting is thought out as a quest or in another interesting format.
Get a memorable video from the wedding first look shooting
At this point, be sure to tell the photographer to capture the moment of a tear dripping, a sincere smile with light wrinkles and dimples that illuminates your face.
But the main task is to do a video and capture the excitement in the bride's eyes: "Does he like me and my dress?", the groom's impatience, every step, every emotion from surprise to delight in their eyes. For videographers, this is one of the most emotional and sincere moments of the wedding, when words are unnecessary.
Is there anything more sincere than eyes in love?