A Complete Wedding Cake Checklist
Publication date:

08/05/2023
Feeling overwhelmed about planning your dream wedding cake? Fear not, because we have put together an ultimate wedding cake checklist to guide you on this sweet journey! Let's face it; planning a wedding cake is not a piece of cake. But with this checklist, we aim to inspire you with an array of ideas and help you make key decisions about cake style, budget, size, flavors, and more. So whether you're looking for some wedding cake inspiration or are ready to plunge into the delicious details, let's get this confectionery journey started!
Wedding Cake Budget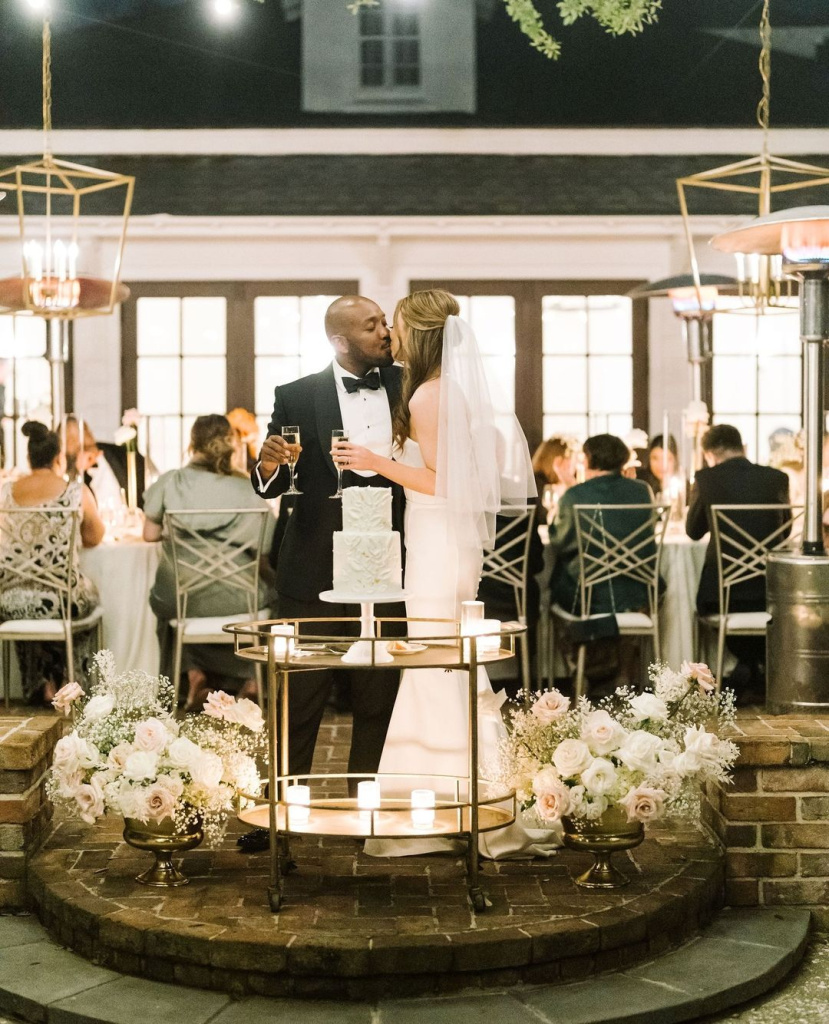 When it comes to wedding cake prices, it's essential to realize that it's not just flour and sugar you're paying for. You're also investing in a caterer's time, skill, and creativity. To help you grasp 'how much does a wedding cake cost', let's dive into some common options:
Three-tier Cake: Starting from $400, these cakes are ideal for medium-sized weddings. They offer the classic look of a wedding cake without breaking the bank.
Four-tier Cake: Larger weddings may require a four-tier cake. Prices start at around $600, depending on the complexity of the design.
Cupcake Tower: If you're budget-conscious or want to offer your guests a variety of flavors, a cupcake tower is a fantastic option. A tower of 100 cupcakes might cost between $200-$400, again depending on design details.
Overall Wedding Cake Style Ideas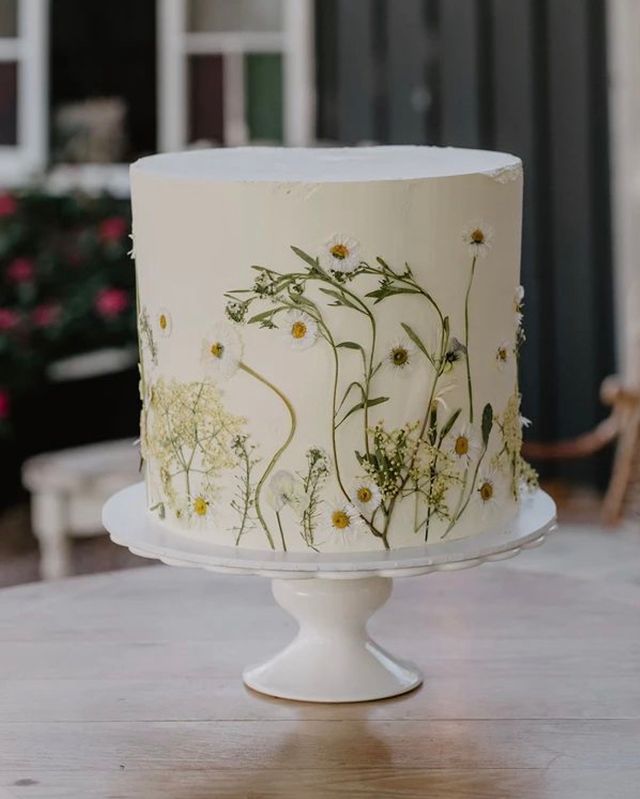 Moving onto the aesthetic aspects, your cake should be a reflection of your taste and your wedding theme. From minimalist modern to opulent baroque, there's a wide range of styles to choose from. Here are 13 styles to fuel your imagination:
Traditional White: This timeless classic radiates purity and elegance. Opt for a white fondant or buttercream cake adorned with delicate edible pearls or lace designs for a sophisticated look.
Rustic: Ideal for countryside or barn weddings, this style often features "naked" cakes, or cakes with minimal frosting and raw, exposed edges, beautifully adorned with fresh flowers, greenery, or berries.
Themed: Are you into the Coast, superheroes, or vintage vibes? Themed cakes are a creative way to include the couple's hobbies.
Glamorous: Want to look and feel like a pop star? Glitzy cakes shine with bling. They're embellished with glittering gold leaf, crystals, brilliant colors, and more, making them perfect for a luxurious wedding.
Modern Minimalist: If you want a minimalistic, sophisticated design, go with the modern minimalist design. Smooth lines, minimal cuts, and one-color designs are accepted.
Romantic: Do you want to have a fairytale wedding? Soft colors, flowers, and fancy touches like delicate lace or edible pearls give romantic cakes a lovey-dovey vibe.
Textured: Want to try something new? Textured cakes have enticing embellishments like ruffles or buttercream designs that make you want to reach out and touch them.
Geometric: Geometric cakes are perfect for folks who appreciate shapes and patterns. Consider hexagonal or triangle cake tiers, as well as sharp edges.
Vintage: If you're nostalgic for the past, vintage cakes will do the trick. They include traditional lace, vintage brooches, and delicate colors that will transport you back in time.
Whimsical: Want to have some fun? Whimsical cakes have creative elements such as bright sprinkles, charming toppers, or amusing forms.
Painted: Do you enjoy art? Painted cakes are similar to a painter's canvas. These cakes are works of art, with delicate flower designs, vivid watercolor spots, and even a complete portrait.
Monochrome: Prefer to keep things simple? Monochrome cakes are elegant and classy single-color cakes. Choose a color that complements your wedding theme and experiment with different tints and textures.
Neon: Do you like bright colors? Consider a neon-colored cake. Whether it's an all-neon cake or one with neon touches like piping or sugar flowers, it'll stand out.
Latest Wedding Cake Tier Shapes Trends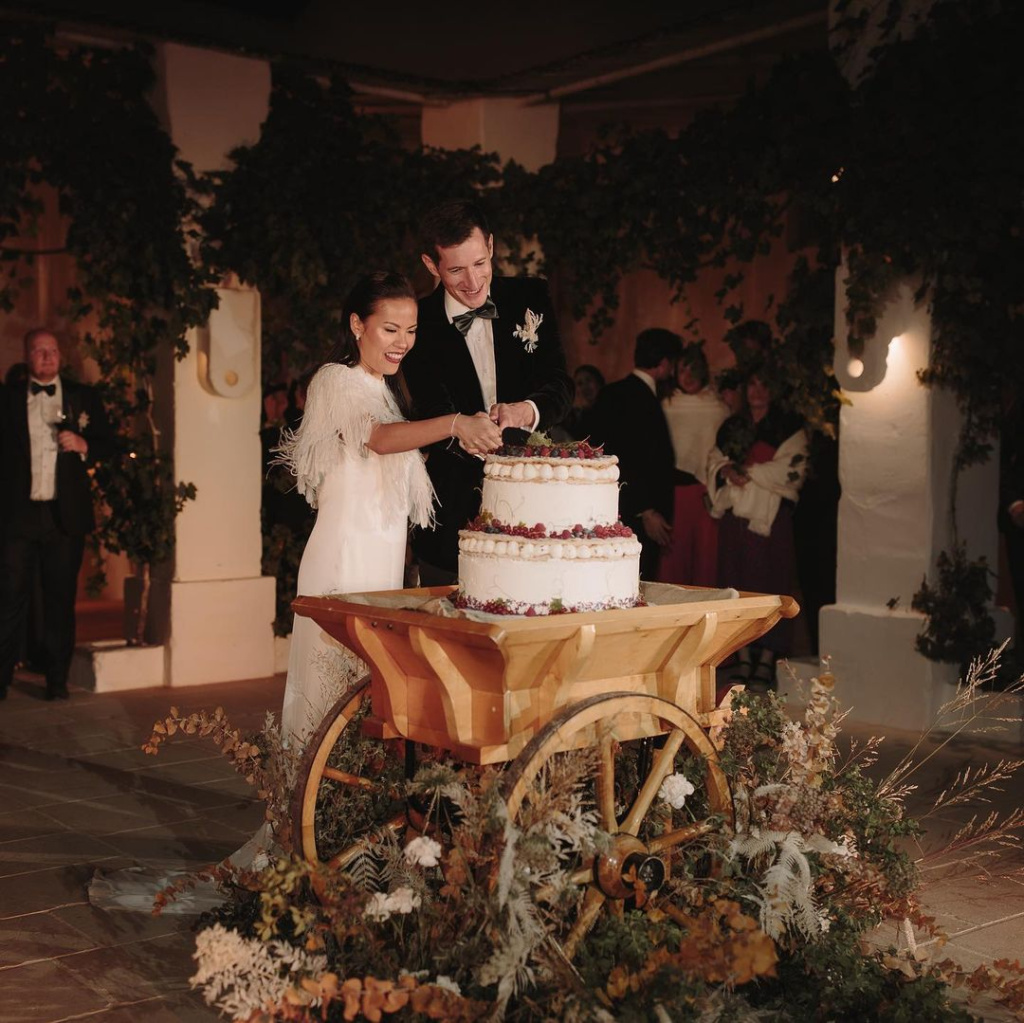 The shape of your cake tiers can transform the entire look of your cake. Let's go beyond the classic round and explore ten trendy wedding cake designs in terms of tier shapes:
Round Tiers: The most common shape, round tiers have a timeless appearance and are adaptable in terms of style and decorating.
Square Tiers: These give the cake a modern edge and a tidy, symmetrical appearance.
Hexagonal Tiers: Do you like shapes? For a modern-style wedding, you could try hexagonal tiers. They're a fun twist on the classic cake design.
Heart-shaped Tiers: Do you have a romantic side? Heart-shaped tiers could be a lovely way to express your love on your wedding day.
Petal-shaped Tiers: Do you like flowers? Petal-shaped layers resemble large flowers and provide a charming, lively element to any wedding cake.
Topsy-turvy Tiers: Looking for something out of the ordinary? These levels, often known as the mad-hatter style, appear to be on the verge of collapsing!
Oval Tiers: Want a twist on the classic round cake? Try oval tiers. They're elegant and a bit longer than round ones.
Mixed Shape Tiers: Want to shake things up? Combine different shapes for your levels, such as circular and square. It's a distinct look that will make you stand out.
Multi-sided Tiers: Tiers with more than four sides, such as octagonal tiers, can provide an interesting geometrical effect.
Sculpted Cake: Consider a sculpted design for a genuinely unique cake that may be molded into a variety of shapes and themes to complement your wedding.
Wedding Cake Servings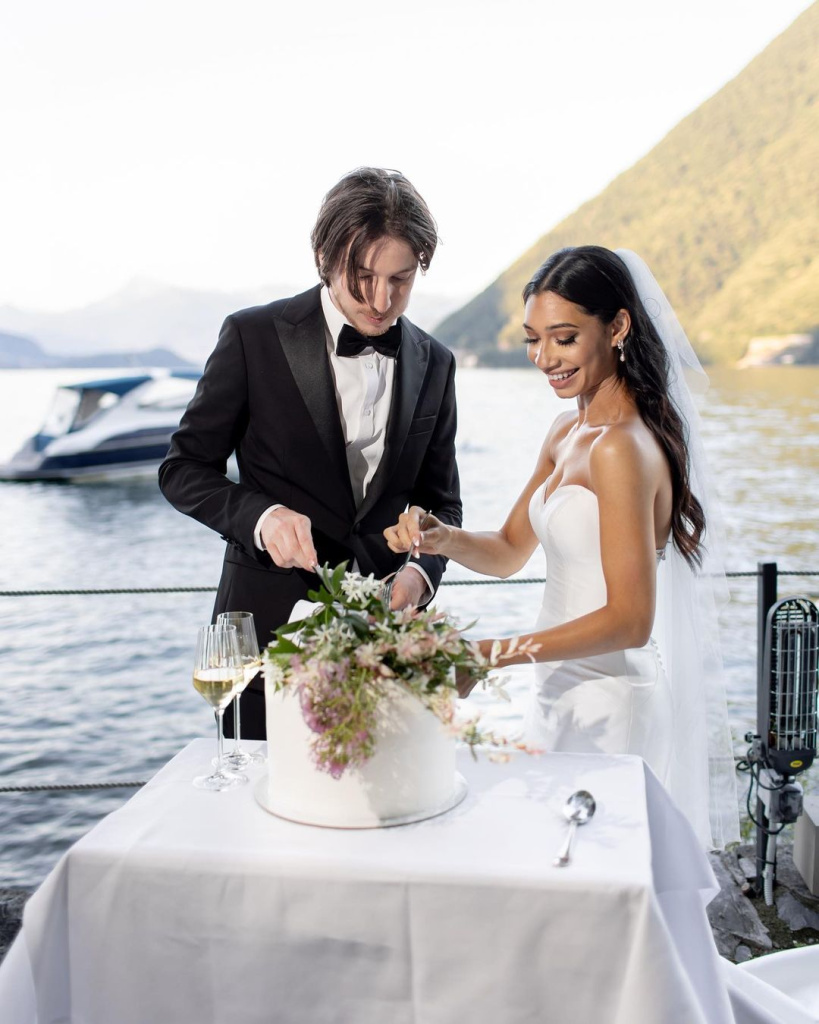 Choosing the size of your cake can be a tricky task. It's not just about how many mouths you need to feed but also about the cake's visual impact. Here are some general guidelines for tiered cake servings:
50 guests: A two-tier cake is typically sufficient. Each tier can be around 12 inches and 9 inches in diameter, respectively.
100 guests: A three-tier cake can adequately serve this number of guests. Tiers could be 14 inches, 10 inches, and 6 inches in diameter.
150 to 200 guests: You'd want to consider a four or five-tier cake. Tiers could be 16 inches, 12 inches, 8 inches, and 6 inches, and if needed, an additional 4-inch tier.
200+ guests: For large weddings, consider six tiers or more. Alternatively, complement a smaller tiered cake with a sheet cake kept behind the scenes or a dessert table.
Wedding Cake Flavors and Fillings Checklist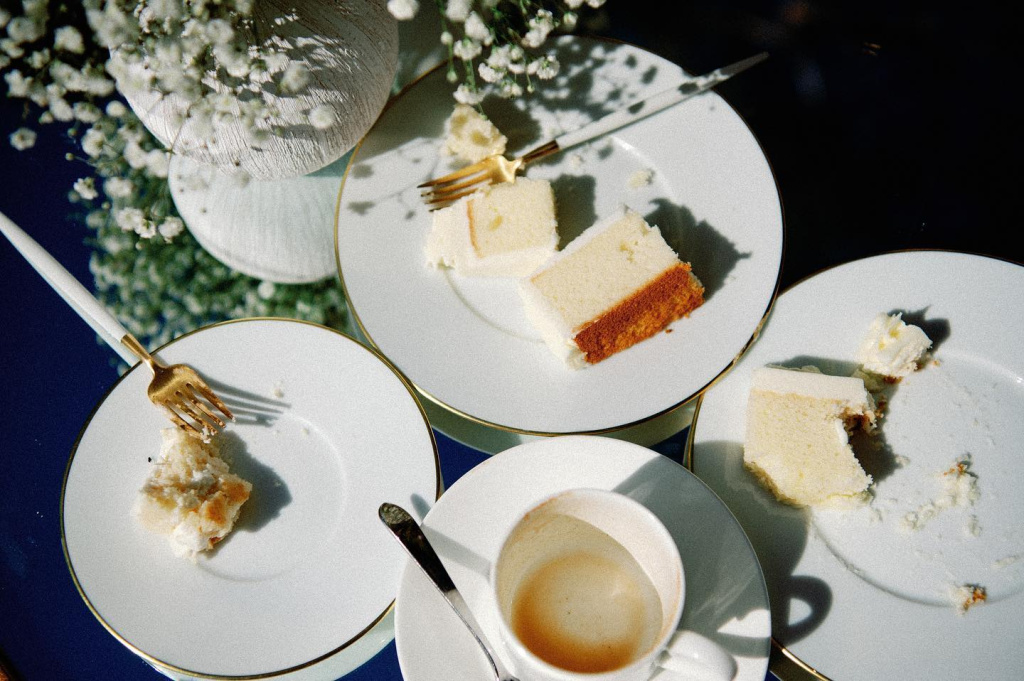 The cake's flavor is where you can truly cater to your taste buds. From traditional vanilla to exotic passion fruit, the world of cake flavors and fillings is vast and diverse. Here are our top flavor and filling combinations to tickle your palate:
Classic Vanilla: A crowd-pleaser, the vanilla cake can be paired with a variety of fillings like raspberry, lemon, or chocolate ganache.
Decadent Chocolate: A rich chocolate cake with a creamy mocha filling is a chocolate lover's dream.
Red Velvet: This delicately sweet, cocoa-infused cake complements the acidic cream cheese filling perfectly.
Lemon and Elderflower: For a spring or summer wedding, match light and zesty lemon sponge cake with a subtly sweet and fragrant elderflower cream.
Carrot and Cream Cheese: A soothing choice with a tangy and creamy cheese filling, this substantial and moist carrot cake is a crowd-pleaser.
Almond and Apricot: How about a sweet and bitter cake? This almond-flavored cake is filled with a delicious apricot jam. It's a tasty combination of flavors that will make your taste buds dance.
Champagne and Strawberry: Looking for a flavor that shouts party? Consider a champagne-infused cake. Fill with fresh strawberry puree for a delicious twist.
Coconut and Pineapple: Do you want to have a beach wedding? This airy coconut cake with sour pineapple jam will transport your visitors to a tropical paradise.
Banana and Salted Caramel: Like sweet and salty? Try a banana with salted caramel. The salty-sweet caramel filling in this thick banana cake is a treat for your taste senses.
Earl Grey and Lavender: Looking for something a little more upscale? Consider an Earl Grey tea-infused cake. The delicate lavender cream filling adds a special touch.
Pistachio and Honey: If you like unusual flavors, this is the one for you. The sweet honey cream filling complements the nutty pistachio cake. It's a delectable combination that will leave your guests speechless.
Coffee and Walnut: For coffee aficionados and fall weddings, a coffee-infused cake with a walnut crunch filling is a fantastic choice.
Spiced Apple and Caramel: A warmly spiced apple cake with a creamy caramel filling is ideal for a winter wedding.
Cherry and Chocolate: A rich and sweet cherry cake with a delectable dark chocolate ganache filling gives a lovely mix of flavors.
Pumpkin and Cream Cheese: For an autumnal or Thanksgiving-themed wedding, a spiced pumpkin cake with a creamy cheese filling is a fantastic choice.
Best Wedding Cake Designs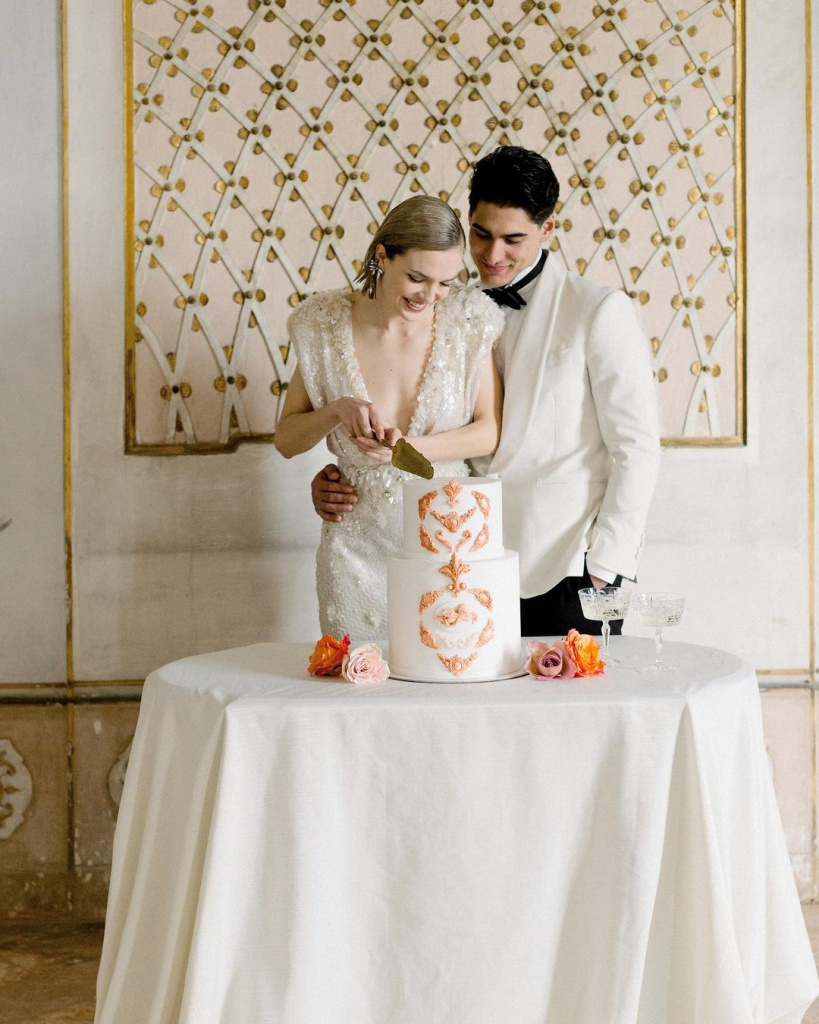 We're now at the heart of your cake's visual appeal: its design and colors. With this part of your wedding cake checklist, we're stepping into the realm where artistry meets taste. From soft pastel hues to vibrant pops of color, from simple and elegant 3 tier wedding cake designs to show-stopping artistic displays, this aspect of your cake truly reflects your wedding's theme and your personal style. Let's dive into a creative pool of 21 unique design ideas:
Marbled Effect: A technique that infuses your cake with a flowy, natural look, resembling the random yet beautiful patterns found in marble stones. Combine colors from your wedding theme for a cohesive look.
Metallic Shine: Incorporate gold, silver, or rose gold accents for a cake that screams luxury and grandeur. Metallic sheen can be applied in geometric patterns, floral motifs, or elegant trims.
Floral Frosting: Adorning your cake with buttercream flowers gives it a charming, romantic feel. Opt for your favorite blooms or those used in your venue decor.
Watercolor Wash: An ethereal design choice where soft hues blend seamlessly, much like a watercolor painting. This design is perfect for a spring or garden wedding.
Buttercream Ruffles: Mimic the beauty of a bridal gown with layers of buttercream ruffles. This technique adds depth and texture, creating an elegant, feminine cake.
Stenciled Designs: These are a great method to include patterns or themes without using 3D materials. The end product is always gorgeous, whether it's a damask pattern or a floral design.
Naked Cake: A cake without frosting that exposes the layers, perfect for rustic or boho weddings. Garnish with fresh fruits or flowers for a more natural look.
Polka Dots: Polka dots are a bright and cheerful pattern. Polka dots can be used flat on the cake or as 3D embellishments to add a pop of color.
Ombre Effect: The ombre effect is achieved by alternating between a darker hue at the bottom and a brighter shade at the top, or vice versa. It's an artistic decision that adds a dramatic touch.
Lace Patterns: Inspired by the exquisite patterns of a wedding gown, royal icing or fondant lace designs lend a sense of grace and class.
Edible Flowers: Edible flowers made of sugar can be made to replicate your favorite blooms for a sustainable, whimsical vibe. They add a creative, garden-fresh touch to any cake.
Chalkboard Effect: A black fondant layer covered with white edible ink replicates a chalkboard, providing a unique spot for personal notes or doodles, and is ideal for a rustic or casual wedding.
Bas Relief: A way of carving patterns or figures into the surface so that they stand in low relief, creating a lovely 3D effect. Ideal for traditional or artistic weddings.
Wood Bark Texture: A tier or two with the texture of tree bark adds a unique, earthy touch to nature-themed or woodland weddings.
Rosettes: Using miniature buttercream rosettes to cover a tier or the entire cake provides a fluffy, cloud-like appearance. It would be perfect for a romantic or magical wedding.
Fruits and Berries: Fresh fruits and berries, whether scattered or tastefully put, add a bright, vibrant accent. It also implies a more natural or garden-like look.
Draping or Swags: This technique, inspired by the draping of ancient statues or draperies, uses fondant to produce a dramatic, theatrical look.
Art Deco: Geometric designs, fan patterns, and gold accents distinguish this design, which is ideal for a Gatsby-themed or 1920s-inspired wedding.
Buttercream Baskets: A cute design in which buttercream is piped to look like a woven basket. For a spring or country wedding, it's commonly adorned with piped flowers.
Graffiti: For an urban, bold vibe, adorn parts of the cake with vibrant graffiti-like colors and design elements. It's a daring choice for out-of-the-box couples.
Celestial: Suitable for an evening or outdoor wedding, this design features patterns such as stars, moons, and galaxies, which are generally set against a black fondant for contrast.
Wedding Cake Toppers Ideas
Now, let's put the cherry on top of our cake journey! The cake topper is the crowning glory of your wedding cake, a symbol that can represent your love, personality, or wedding theme. Whether you fancy a traditional couple figurine, a bespoke creation, or a wedding cake with flowers, these ideas will provide the perfect finishing touch:
Initials: A monogram cake topper featuring your shared last initial or both of your first initials. This choice is not only personalized but also a timeless classic.
Figurines: These can range from traditional couple figures to more modern, stylized versions. Some couples opt for custom-made figurines that resemble their appearances or even their pets!
Humorous Toppers: If you're a couple who loves to laugh, why not reflect that in your cake topper? Figures climbing the cake, superheroes hiding under formal attire, or even dinosaurs in wedding outfits are just a few fun ideas.
Floral: If you're a lover of nature, a floral topper can be a gorgeous choice. Fresh flowers, edible sugar ones, or even faux flowers can beautifully tie your cake design with your overall floral decor.
Love Quotes: A simple yet powerful topper could be your favorite love quote or your wedding vows. It's a romantic and touching way to express your love.
Your cake topper should represent the heart and soul of your relationship. After all, it's not just about the cake but the love that it symbolizes. Now, you're equipped with a complete checklist for your dream wedding cake. Happy planning, and don't forget to enjoy a piece of the cake on your big day!