63 Bachelorette Party Themes
Publication date:

06/02/2023

Updated:

06/02/2023
Your bestie's bachelorette party is a momentous occasion, marking her transition from single life to married bliss. It's your job to make this celebration absolutely epic, and we're here to help you with a whopping 63 bachelorette party ideas that'll have everyone talking for years to come. So grab your confetti and put on your dancing shoes, because we're about to get this party started!
Classic Bachelorette Party Themes: Timeless Fun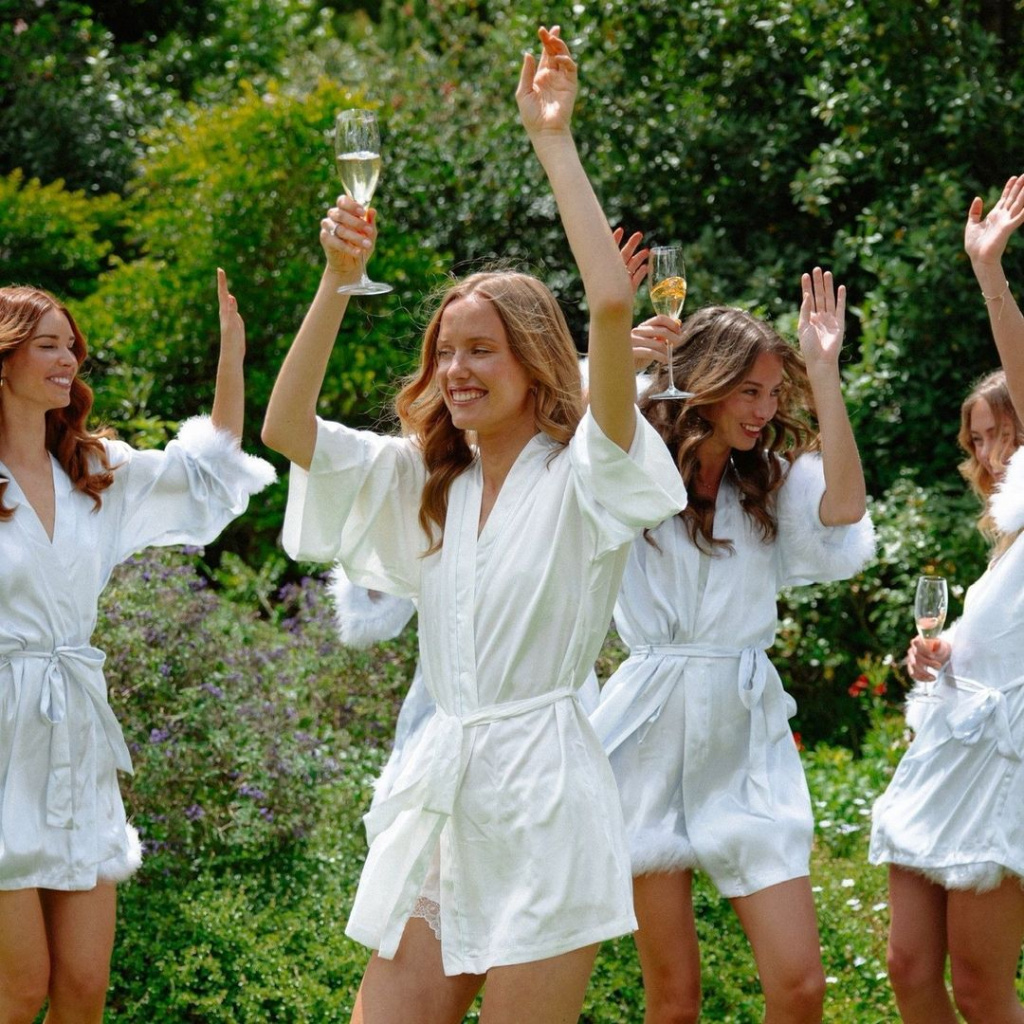 You can't go wrong with these tried-and-true classics. They've been the go-to choices for countless bachelorette parties and never fail to deliver a great time.
Last Fling Before the Ring: Celebrate the bride's final days of singlehood with matching "Bride Tribe" shirts, a lively playlist, and a night of dancing at her favorite clubs or bars. Arrange for a party bus or limo to transport the group in style.
Spa Day: Book a beauty day at a luxurious spa for the bride and her squad, complete with massages, facials, mani-pedis, and a relaxing soak in a hot tub. Provide personalized robes or slippers for guests as a keepsake.
Pajama Party: Host a nostalgic sleepover with comfy pajamas, chick flicks, popcorn, ice cream sundaes, and of course, a few rounds of Truth or Dare. Set up a DIY photo booth with props for fun snapshots.
Wine Tasting: Arrange a winery tour or host a private tasting, complete with cheese pairings, charcuterie boards, and a sommelier to guide you through the world of wines. Send guests home with a custom-labeled bottle as a memento.
Murder Mystery: Hire a professional murder mystery company or create your own whodunit storyline. Encourage guests to dress up as their assigned characters and immerse themselves in the thrilling plot. Offer themed prizes for the best detective work.
Casino Night: Transform your venue into a glitzy casino with card tables, slot machines, and plenty of sparkling décors. Hire professional dealers or enlist friends to run the games, and provide guests with fun prizes like personalized poker chips.
Masquerade Ball: Set up a lavish ballroom scene with elegant decorations, dramatic lighting, and ornate masks for guests to wear as they dance the night away. Hire a live band or DJ to create the perfect musical ambiance.
Fun Bachelorette Party Ideas: Quirky and Exciting
These themes add an extra layer of fun and excitement to the celebration. They're perfect for brides who love a good time and aren't afraid to think outside the box.
Glow-in-the-Dark: Decorate your space with neon accents, black lights, and glow sticks. Offer guests glow-in-the-dark body paint and accessories to create a vibrant, electrifying atmosphere. Hire a professional blacklight body painter or neon-themed dancers for added entertainment.
Scavenger Hunt: Plan a city-wide scavenger hunt filled with creative challenges, photo ops, and stops at the bride's favorite spots. Split the group into teams and race to complete the tasks. Create custom tote bags or t-shirts for participants to wear during the hunt.
Paint and Sip: Reserve a group painting class at a local studio or hire an instructor to come to your venue. Provide the bride's preferred drinks and let the creativity (and wine) flow. Display finished paintings as a gallery for guests to admire and take home as souvenirs.
Karaoke Night: Book a private karaoke room or host a DIY karaoke party at home. Create a playlist of the bride's favorite tunes and encourage everyone to sing their hearts out. Add a fun twist by having guests perform duets or impersonate famous singers. Provide fun props like inflatable microphones and wigs to amp up the excitement.
Game Night: Set up stations for board games, card games, and video games, or organize a friendly trivia competition with questions tailored to the bride's interests. Serve game-themed snacks and drinks, and offer prizes for the winners, like custom trophies or medals.
Comedy Club: Reserve a VIP section at a local comedy club and enjoy an evening filled with laughter. Consider arranging a shout-out for the bride-to-be from the comedians. Alternatively, hire a stand-up comic to perform at your venue, or host an open-mic night for guests to share their own hilarious stories.
Dance Class: Sign up for a group dance lesson in a fun style like salsa, hip-hop, or pole dancing. Afterward, hit the town and show off your new moves. Create a custom playlist featuring the bride's favorite songs and have a dance-off or choreograph a surprise flash mob for the big day.
Unique Bachelorette Party Ideas: A One-of-a-Kind Celebration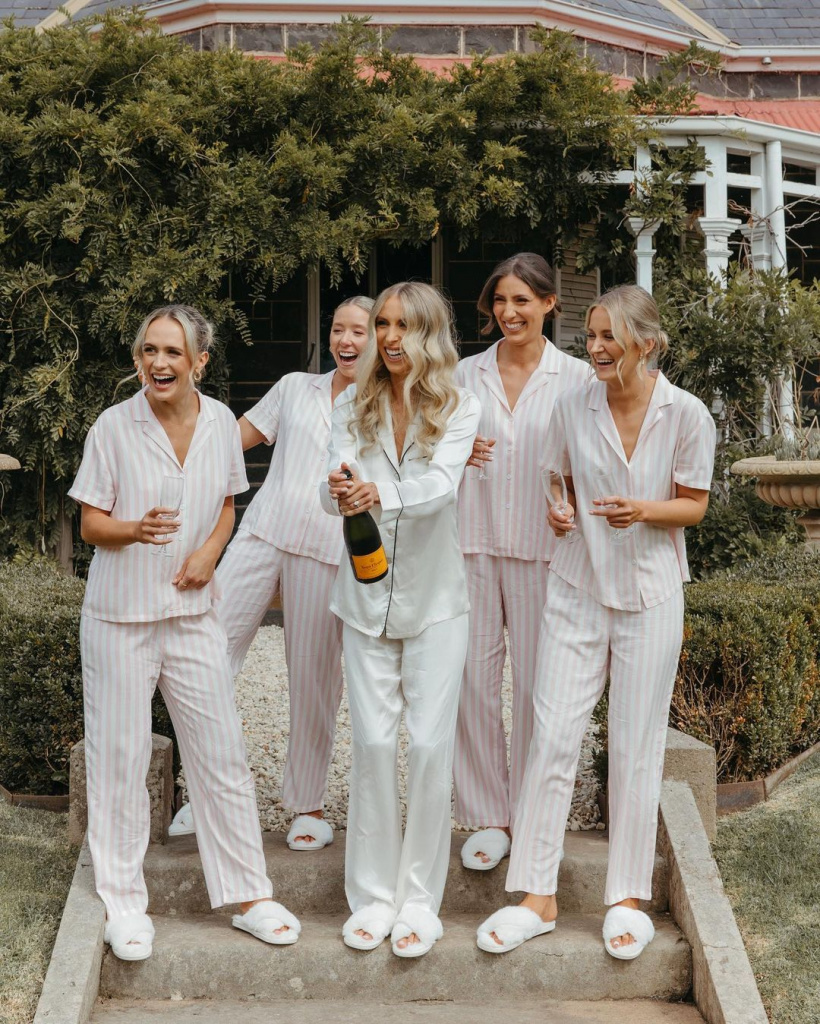 These themes are perfect for brides who want something truly unique and memorable. They'll make the bachelorette party stand out and ensure it's a night to remember.
Harry Potter: Transform your venue into the Hogwarts Great Hall or the cozy common room of the bride's favorite house. Incorporate themed food, drinks, and games for a magical experience. Organize a Sorting Hat ceremony, a Quidditch match, or a potions class to keep guests entertained.
Circus: Create a whimsical, vintage-inspired circus atmosphere with colorful decorations, fun carnival games, and circus-themed treats like popcorn and cotton candy. Hire a juggler, stilt walker, or aerialist for awe-inspiring entertainment.
Escape Room: Book a group session at a local escape room, or create a custom escape room experience at your venue. Design puzzles and challenges related to the bride's interests, and offer a special prize for the group that escapes first.
Mermaid: Dive into a sea of enchantment with a mermaid-themed soirée. Decorate your space with shimmering aquatic accents, serve ocean-inspired cocktails, and host a mermaid costume contest. Hire a professional mermaid performer to entertain and take photos with guests.
Survivor: Outwit, outplay, and outlast with a bachelorette party inspired by the popular reality show. Plan team challenges, immunity challenges, and tribal councils complete with custom buffs and torches. Keep the competition friendly and reward the ultimate "Sole Survivor" with a fun prize.
Zombie Apocalypse: Unleash your inner zombie hunter in this undead adventure. Set up a zombie-themed escape room, organize a zombie makeup tutorial, or participate in a thrilling zombie survival experience. Don't forget the themed food and drinks, like "brain" cupcakes and "blood" punch.
Boat Party: Set sail for a day of sun, sea, and shenanigans on the water. Charter a yacht, catamaran, or sailboat for a leisurely cruise or a high-energy party. Plan water-based activities like swimming, snorkeling, or paddleboarding, and serve nautical-themed refreshments.
Iconic TV Shows and Cartoons Bachelorette Themed Party: A Night of Nostalgia
Celebrate the bride-to-be's favorite shows or cartoons with a theme that pays tribute to iconic characters and unforgettable moments from the small screen.
Friends: Throw a Central Perk-inspired bash complete with a replica orange couch, a "Smelly Cat" karaoke session, and a trivia game to test your knowledge of the beloved sitcom. Serve signature drinks like the "Rachel," "Ross," or "Monica" in coffee mugs.
Sex and the City: Channel your inner Carrie, Charlotte, Samantha, or Miranda with a fabulous NYC-themed party. Sip on the cosmos, shop for fabulous shoes, or take a tour of the show's famous locations. Provide guests with personalized "Carrie" necklaces as a keepsake.
The Office: Host a Dunder Mifflin-style celebration complete with office pranks, a Dundie Awards ceremony, and a "That's What She Said" drinking game. Decorate your venue to resemble the show's iconic Scranton office, and don't forget the "World's Best Boss" mug.
Disney Princess: Treat the bride to a fairytale-worthy party with a Disney Princess theme. Invite guests to dress as their favorite princess, serve themed snacks like "Belle's Enchanted Rose" cupcakes, and play Disney-themed games. Hire a professional princess impersonator for added magic.
Game of Thrones: Transport your party to the world of Westeros with a medieval-inspired feast, a "Mother of Dragons" cocktail, and an Iron Throne replica for photo ops. Organize a GoT trivia contest and offer house sigil banners as prizes.
The Bachelor: Embrace the drama and romance of the hit reality show with a rose ceremony, group date challenges, and one-on-one dates with the bride-to-be. Decorate your venue with roses and candles, and serve champagne and "final rose" desserts.
Stranger Things: Venture into the Upside Down with an '80s-themed Stranger Things party. Transform your space into the Hawkins arcade, create a DIY photo booth with iconic props, and serve Eggo waffles and themed cocktails like "The Demogorgon."
Food and Drink Bachelorette Theme Ideas: A Feast for the Senses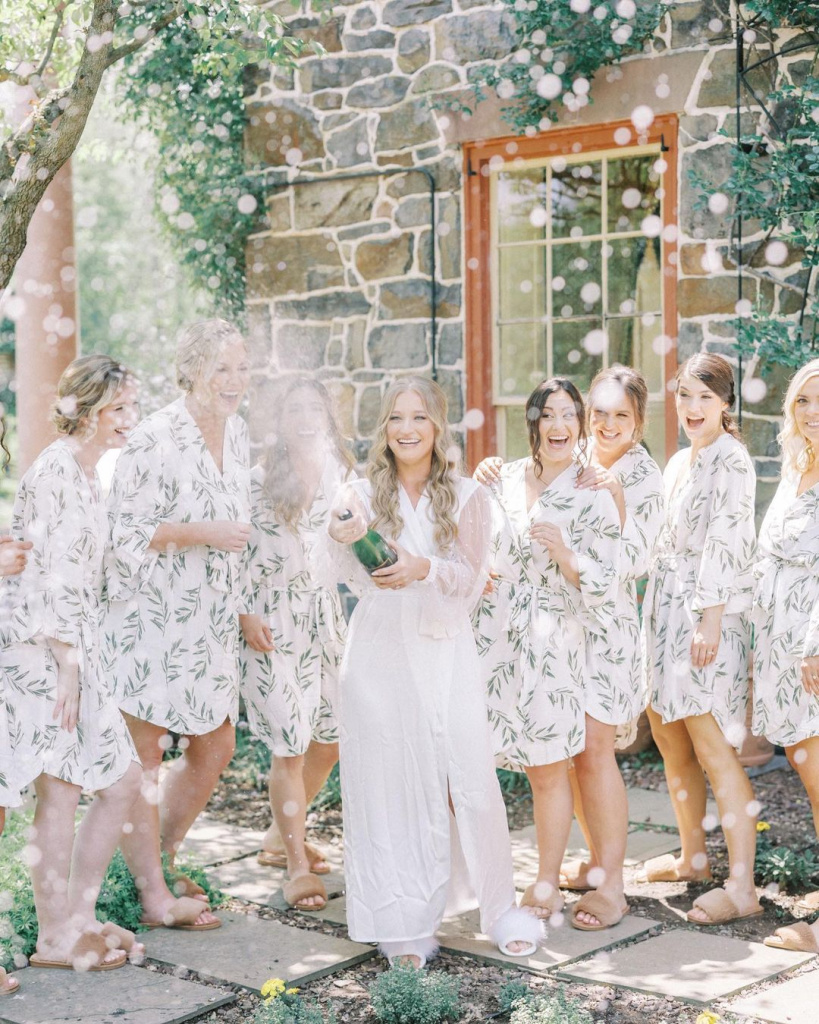 Celebrate the bride-to-be's love of food and drink with a party centered around her favorite indulgences.
Sushi and Sake: Arrange a sushi-making class for the group, followed by a sake tasting. Set up a DIY sushi bar for guests to create their own rolls, and serve sushi-inspired desserts like "sushi" cupcakes or candy sushi.
Pizza Party: Host a gourmet pizza-making party, complete with a variety of toppings, dough recipes, and a pizza oven. Offer a selection of Italian wines or craft beers, and end the night with a pizza-themed dessert like Nutella pizza.
Champagne Brunch: Organize a sophisticated brunch with bottomless mimosas, Bellinis, or a DIY champagne cocktail bar. Offer a variety of sweet and savory brunch dishes, and set up a waffle or pancake station with gourmet toppings.
Taco 'Bout a Party: Throw a fiesta with a build-your-own taco bar, margaritas, and a piñata filled with fun goodies. Hire a mariachi band or a salsa dance instructor to keep the party lively.
Chocolate Lover's Dream: Indulge the bride's sweet tooth with a chocolate-themed soirée. Plan a chocolate tasting, a chocolate fountain with dippable treats, and a variety of chocolate-inspired cocktails. Arrange a chocolate-making workshop or truffle-making class for a hands-on experience.
Cheese and Charcuterie: Host a sophisticated cheese and charcuterie tasting, complete with wine pairings and a selection of gourmet crackers and accompaniments. Create an Instagram-worthy grazing table or hire a cheese expert to guide the group through the tasting.
Craft Beer Crawl: Plan a brewery tour, a beer tasting at a local beer garden, or a DIY beer flight experience at home. Include the bride's favorite brews, as well as some adventurous options. Serve beer-themed snacks like pretzels and beer cheese dip.
Favorite Music Band-Inspired Bachelorette Party Themes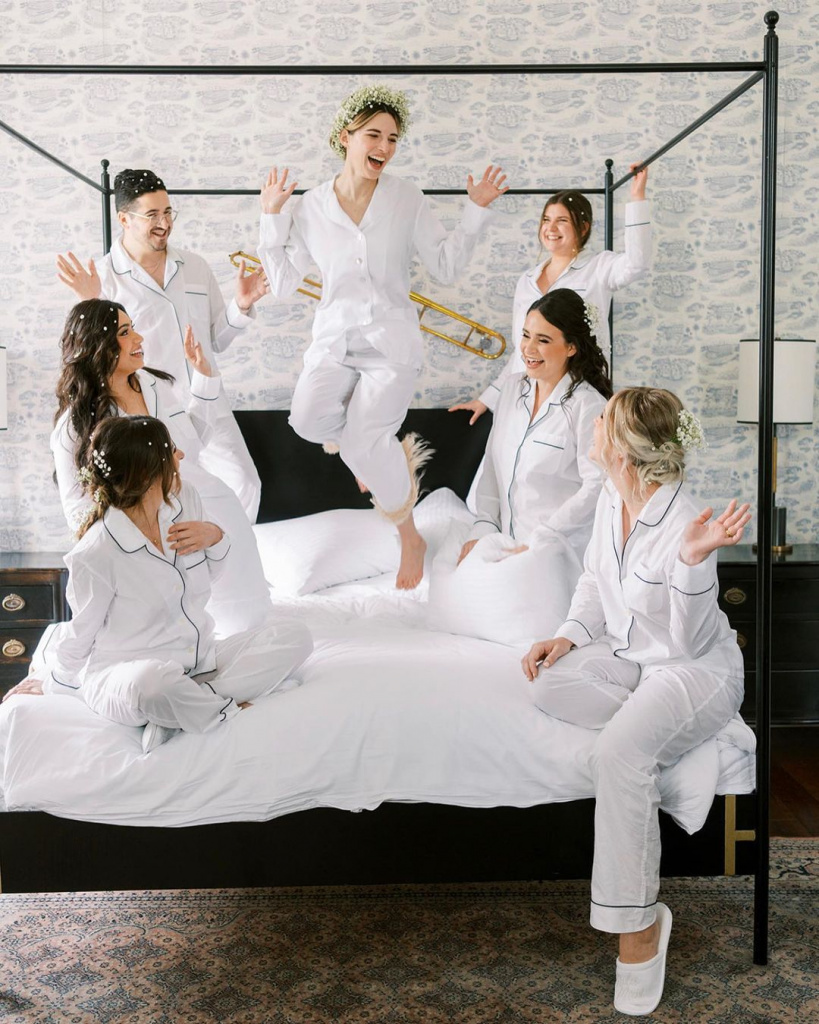 Celebrate the bride's love for her favorite music band with a theme that pays homage to their tunes, style, and unforgettable performances.
ABBA: Host a "Dancing Queen" extravaganza, complete with disco balls, '70s attire, and a playlist filled with ABBA hits. Set up a DIY photo booth with vintage props and organize a karaoke session featuring the band's iconic songs.
Spice Girls: Spice up your life with a '90s-themed Spice Girls party. Invite guests to dress as their favorite Spice Girl, and decorate the venue with Union Jack flags and plenty of girl power. Organize a dance-off to the band's catchy tunes and serve themed cocktails like "Posh Spice" or "Baby Spice."
The Beatles: Celebrate the Fab Four with a British Invasion-themed party. Encourage guests to dress in '60s attire or as their favorite Beatle, and serve English-themed refreshments like fish and chips or cucumber sandwiches. Organize a Beatles-themed trivia game or a sing-along session.
Fleetwood Mac: Channel your inner Stevie Nicks with a bohemian Fleetwood Mac-inspired bash. Decorate the space with dream catchers, crystals, and flowing fabrics, and play the band's greatest hits throughout the night. Host a DIY flower crown station or a tarot card reading for guests.
Queen: Embrace the glam rock era with a Queen-themed party. Encourage guests to dress in flamboyant '70s and '80s attire, and host a "Bohemian Rhapsody" sing-off. Serve themed cocktails like the "Killer Queen" or "Radio Ga Ga."
The Rolling Stones: Throw a rock 'n' roll bash inspired by the legendary Rolling Stones. Decorate the venue with iconic lips and tongue logos, and play a playlist of the band's greatest hits. Host a trivia game or a lip-sync battle featuring the band's most popular songs.
Beyoncé: Celebrate Queen Bey with an all-out glam extravaganza. Encourage guests to dress as their favorite Beyoncé alter ego, and organize a dance class to learn the moves to her most iconic songs. Serve themed cocktails like "Lemonade" or "Single Ladies."
Decade Bachelorette Party Theme Ideas: Blast from the Past
Take a trip down memory lane with these decade-inspired bachelorette ideas that are sure to be a hit with the bride-to-be and her guests.
Roaring '20s: Channel the glamour of the Great Gatsby era with a lavish 1920s-themed soirée. Encourage guests to dress in flapper attire and serve classic cocktails like martinis and sidecars. Hire a jazz band or teach guests the Charleston for an unforgettable night.
'50s Rockabilly: Transform your venue into a '50s diner or sock hop, complete with retro décor and a jukebox. Encourage guests to dress in poodle skirts or as greasers, and serve classic American fare like burgers and milkshakes. Organize a twist dance contest or a hula hoop competition for some nostalgic fun.
Swinging '60s: Host a groovy '60s-themed party, complete with psychedelic decorations, flower power accents, and a playlist of iconic tunes from the decade. Invite guests to dress in mod or hippie attire, and serve themed cocktails like the "Sgt. Pepper" or "Yellow Submarine."
Disco '70s: Embrace the disco era with a '70s-themed dance party, complete with a disco ball, flashy lights, and a playlist of disco classics. Encourage guests to dress in bell bottoms, platform shoes, and sequins, and host a dance-off or a DIY tie-dye station.
'80s Pop: Throw a totally tubular '80s bash, complete with neon decorations, a playlist of pop and hair metal hits, and plenty of hairspray. Encourage guests to dress in leg warmers, off-the-shoulder tops, and bold makeup, and organize a breakdancing competition or an '80s karaoke session.
'90s Throwback: Relive the days of boy bands, grunge, and iconic sitcoms with a '90s-themed party. Encourage guests to dress in their favorite '90s trends, like plaid flannel, overalls, or babydoll dresses, and serve nostalgic snacks like Pop Rocks and Gushers. Organize a '90s trivia game or a themed scavenger hunt.
Y2K: Celebrate the turn of the millennium with a Y2K-themed party, complete with early 2000s décor, a playlist of pop hits, and plenty of glitter. Encourage guests to dress in their best early 2000s fashion, like low-rise jeans, butterfly clips, and frosted lip gloss. Host a dance-off or a "TRL" countdown of the bride's favorite music videos.
Destination-Centered Theme Ideas for Bachelorette Party: A World of Fun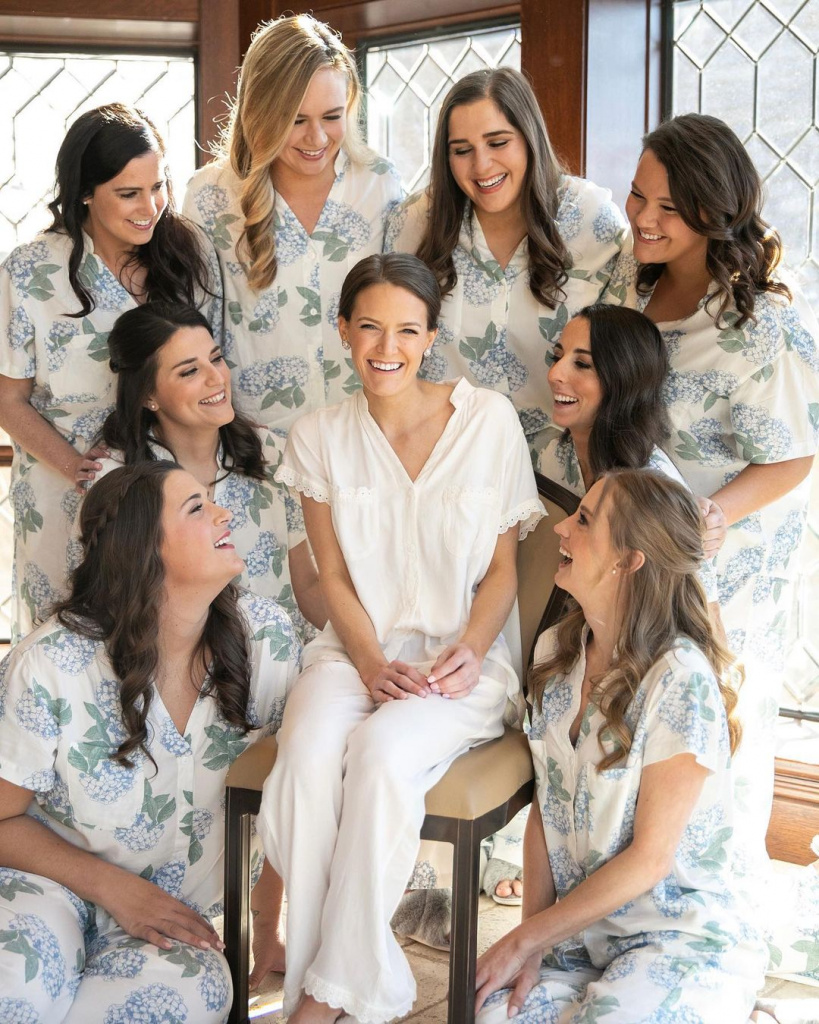 Bring the excitement of a far-off destination to your bachelorette party with these travel-inspired themes.
Parisian Chic: Host an elegant soirée inspired by the City of Lights, complete with French-inspired cuisine, champagne, and a romantic Eiffel Tower backdrop. Encourage guests to dress in chic Parisian attire and offer a macaron-making class or a French wine tasting.
Tropical Getaway: Transform your venue into a tropical paradise with palm trees, tiki torches, and colorful floral decorations. Serve tropical drinks in coconut cups, and organize a limbo contest or a hula dance lesson.
Greek Island Escape: Recreate the magic of the Greek Islands with a Mediterranean-inspired feast, flowing white linens, and plenty of olive branches. Serve signature Greek cocktails like the "Ouzo Lemonade" and host a plate-smashing ceremony for some authentic fun.
Moroccan Nights: Transport your guests to a Moroccan oasis with vibrant colors, patterned fabrics, and exotic lanterns. Serve traditional Moroccan dishes and mint tea, and organize a belly dance performance or lesson.
Japanese Tea Ceremony: Host a serene Japanese tea ceremony, complete with traditional matcha, delicate sweets, and an authentic tea master. Encourage guests to dress in kimonos and participate in a calligraphy or origami workshop.
Hawaiian Luau: Throw a festive Hawaiian luau with leis, grass skirts, and tiki decorations. Serve a traditional Hawaiian feast, complete with a pig roast and tropical cocktails, and organize a hula or fire dancing performance for entertainment.
Venetian Masquerade: Host a glamorous Venetian masquerade ball, complete with opulent décor, elegant gowns, and intricate masks. Encourage guests to dress in their finest attire and provide a selection of traditional Italian appetizers and desserts. Organize a masquerade dance or a mask-making workshop for added intrigue.
US Holiday-Themed Bachelorette Party Ideas
Take inspiration from popular US holidays and incorporate festive elements into your bachelorette party.
Halloween: Throw a spooktacular bachelorette party with a Halloween theme. Encourage guests to dress in their most creative costumes, and serve eerie cocktails like "Witches' Brew" or "Zombie Punch." Organize a pumpkin carving contest or a haunted house visit.
Fourth of July: Host a patriotic bash with red, white, and blue decorations, a backyard BBQ, and plenty of sparklers. Organize a DIY tie-dye station with patriotic colors or play classic American games like horseshoes and cornhole.
Valentine's Day: Celebrate the bride-to-be's love story with a Valentine's Day-themed party. Decorate with hearts, roses, and romantic lighting, and serve themed cocktails like "Cupid's Arrow" or "Love Potion." Organize a couples' game night or a love-themed trivia contest.
St. Patrick's Day: Go green with a St. Patrick's Day-inspired bachelorette party. Encourage guests to dress in green attire and serve Irish-themed drinks like Guinness or Irish whiskey. Organize a pub crawl, a leprechaun scavenger hunt, or a festive game of "Kiss the Blarney Stone."
Mardi Gras: Bring the excitement of New Orleans to your bachelorette party with a Mardi Gras theme. Decorate with vibrant colors, beads, and masks, and serve traditional New Orleans cuisine like gumbo or beignets. Hire a jazz band or organize a mini parade to complete the experience.
Thanksgiving: Host a "Friendsgiving" bachelorette party, complete with a potluck feast, cozy décor, and a gratitude activity where guests share what they're thankful for. Serve autumn-themed cocktails like mulled wine or spiked apple cider and play festive games like "Turkey Bowling" or "Pumpkin Pie Eating Contest."
New Year's Eve: Ring in the bride-to-be's new chapter with a New Year's Eve-themed party. Decorate with glitter, confetti, and champagne, and provide guests with party hats and noisemakers. Organize a countdown to the big day and toast to the bride's future with a champagne tower.
These bachelorette party themes are designed to suit any bride's interests and preferences, making her special night one to remember. Customize the details to fit your guest of honor and let the good times roll!