Log in
Forgot Password?
Or
Not a member?
Sign Up Now
Choose your role
Already a member?
Sign In Now
Sign Up as vendor
Already a member?
Sign In Now
Or
Contact Vendor
Request has been sendet
Error: Request has not been sendet
Thank you! Changes has been succesfully saved.
My profile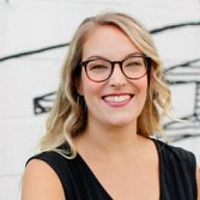 BLB Events Planner
At BLB Events we provide a personalized and enjoyable approach to planning so you can focus more on each other and this next adventure of your life.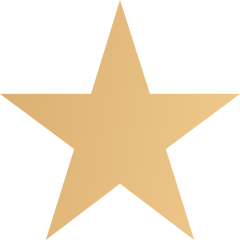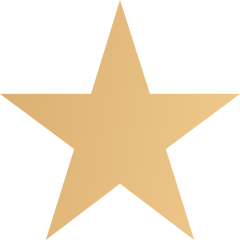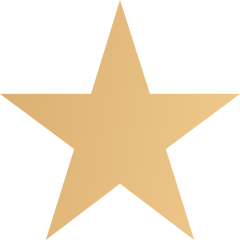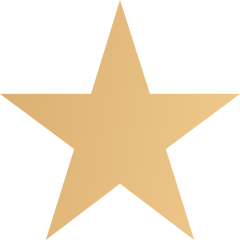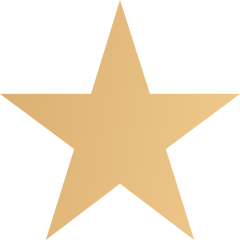 $10 000
46 Reviews for BLB Events
out of 5. Recommended by 100% of couples
Add a Review
Amazing DAY-OF COORDINATOR! My wedding day would have been a disaster without BLB Events. Brittney is extremely organized and responsive. Before the wedding, Brittney made sure I had thought of EVERYTHING and handled calling all of my vendors to remind them what time to be at the venue. On the morning of the wedding, Brittney was at our venue well before I arrived for hair/makeup and was helping the vendors with all of their qs/concerns. I seriously didn't have to talk to one vendor - she handled everything, including a few crises! She even negotiated us a discount with our lighting guy who removed a chandelier the night before when he wasn't supposed to. Highly recommend!!
Don't even think twice about booking Brittney, just do it! We booked Brittney as our day-of coordinator, and she was incredibly organized, fun, and responsive. She brought unique ideas to our non-traditional, cocktail style wedding. Once I passed over the reigns, I literally did not have to think about a thing. She effortlessly & flawlessly organized and executed everything herself, from vendor coordination to set up and tear down and beyond. She made sure all guests (and bride/groom) were happy and well taken care of, and kept the evening flow on schedule. Brittney is absolutely worth the investment, and more!
Brittney did a wonderful job as the day of coordinator for our wedding. From my point of view our wedding day went by so smoothly and that's probably all thanks to her! I would definitely recommend her to anyone!
We are incredibly grateful for Brittney! We hired her to help with day of coordination and she exceeded our expectations. Our wedding was primarily DIY, which as you can imagine, requires organization and attention to detail. Brittney ensured everything we envisioned was delivered and executed and her energy was vibrant - what more can you ask for?! She truly made the biggest, and what could have been the most stressful day of our lives, seamlessly beautiful and memorable. Thank you Brittney, we appreciate you.
Professionally, Brittney is a talented wedding coordinator. From first contact to the after-party, she was organized, effective, and completely trustworthy. After getting to know her during our month-of calls and meetings, we didn't think twice about any of the day-of details under her care... she knows exactly what needs to be done, and gets it done. And then some. She is fully equipped to solve problems independently, or to collaborate effectively across all the other other vendors. With so many moving pieces in a a wedding, you want someone like Brittney to keep everything moving smoothly. Also, as complete wedding novices, my husband and I really appreciated her willingness to offer candid advice when needed.
On a personal note, Brittney is a grounded, genuine person. Remember that your coordinator will in charge of navigating you forward through some of the most emotional moments of your life. Brittney was a completely welcome presence. She keeps the event on track logistically and for the guests, while always remaining sensitive to your needs as a couple or individual. She is just an all-around awesome person.
Hiring BLB Events was literally the BEST decision that we made for our wedding! We were accommodating more than 300 guests and the day went without a hitch! Brittney LISTENED to everything that we asked for and helped bring together ALL of our ideas and sporadic requests. She offers great ideas and more than delivered on her promises. Even our other vendors raved about working with her. We cannot thank her enough. If you're in the market for a wedding planner or day of coordinator, I cannot believe that there could be anyone more flexible and effective at the job. You will not be disappointed!
I just had to come back to say more... As we look back at all the planning that was done before the wedding up until the very last minute of our wedding reception, I can't stress ENOUGH that booking Brittney was the best decision we made for our wedding. Even months after our wedding, our guests would tell us how SMOOTH everything went.. that basically nothing went wrong. And all we can say/think is Brittney is just THE BEST at what she does. I'm sure it was probably madness behind the scenes, but we as a couple on that day did not notice anything. We were able to soak it all in and enjoy our special day.. all thanks to Brittney! She's also the easiest person to talk to/share ideas with. She is super grounded and down-to-earth, which is exactly what you need in a wedding planner. And if at times I was stressed, she was ALWAYS there to listen, calm me down, and take on more than we asked from her. She was there from start to finish - literally; she was one of the LAST people we spoke to as the venue was cleaning up after our reception. Seriously, the BEST wedding planner ever. Love you Brittney!
My husband and I decided to plan our own wedding, because we thought keeping it low key would just be super easy and doable. We were completely wrong, duh, and in dire need of help. After speaking to several Day of Coordinators, my husband found Brittney and thank goodness that he did. Brittney was not only a life saver but she transformed our raw empty venue into a magical evening. She is a visionary -- our wedding venue was Cynthia Rowley's showroom (one giant space, no rooms). We decided to have our ceremony and reception all in one place but had no idea how to go about it. Brittney's extensive experience eased our fears as she came up with a detailed concept to smoothly transition through events. If there were any issues that occurred with our vendors, we had no idea about them because Brittney took care of them from the get go. She's very detail-oriented and we love that about her! From creating spreadsheets, blueprints to emails and phone calls, she took care of absolutely everything without any issues. She also made herself available to us at all times, more than we ever expected. If you are a nervous wreck like I was, you can count on Brittney to check up on you with a smile, and towards the end of the night, with a plate of food (thank goodness for that!)
We absolutely recommend Brittney and her wedding services. She's the sweetest, most efficient , professional and highly dependable to get the job the done. We loved our wedding day and would not change a single moment of it.
Wonderful experience with Brittney of BLB Events! She made our entire planning process and day of go smoothly. Highly recommend using her for your future event!
Brittney was fabulous to work with fr om start to finish! She is responsive, kind, and went above and beyond. I was grateful to have Brittney to bounce ideas off of and keep me sane throughout wedding planning. She was a rock-star with managing the day of timeline, and made sure everyone was wh ere they needed to be when. Brittney is also flexible with your planning needs - I had a unique request to help with a recessional walk from the church through Central Park to the Boathouse and she gladly took on the task, learning the route and making sure guests made it to the reception. Brittney is organized and an all around great person - I highly recommend her!
Brittney is absolutely phenomenal! She was our Day-Of coordinator and was a rock in the planning process for the last few months.
Brittney is pleasant to be with, kind, thoughtful, knows her stuff, and kept us moving and focused. She is highly responsive too. Could not have been happier and am already recommending her to our friends who are newly engaged. Thanks Brittney!!!
Brittney is professional with a caring touch. We never felt like just clients but someone she knew since childhood. We had a very distinct vision for our wedding and Brittany was able to accommodate all of our needs with love and attention. She adjusted to our needs and helped us see our vision through.
Details are what makes a perfect event. It was a 6 month planning and there were many details and vendors involved. She made it all simple for us. She got to know us so well that she knew exactly what we wanted. My wife never loves the first thing see sees but Brittany was able to provide her with whatever she needed on the first try. She found all the best vendors. We got the best stationary, best food, best flower designs, etc. A lot of our guests told us that ours was the best wedding they ever saw:) We cannot thank Brittney enough for what she done for us. If you are getting married, looking for perfect wedding, you have to go with BLB event!
From day one, we hit it off! Brittney was an absolute dream to work with! She was organized and responsive which is exactly what you want in a planner. Brittney brought together talented vendors to create a magical wedding for our client. They had a very specific vision in mind and she made that come to life. I would highly recommend Brittney to anyone who is recently engaged!
Our wedding day would not have been the same without Brittney! We relied on Brittney to create a day-of timeline and to execute and oversee our venue decor plan. She was super responsive in the lead up to crunch time and even proactively reached out with ideas and questions. She seamlessly kept everything running smoothly on our day-of and I was felt completely comfortable putting the day's timeline and decor execution (which was huge!) into her capable hands. Brittney's also got a great attitude, genuinely cares about the couples she works with, and just "gets it." I highly recommend working with her for your Big Day!
I hired her and her assistant Tara as my DOC, and boy was she good! I planned my entire 140 guest wedding on my own, but as the day was coming closer I just knew I needed to get someone's help. After searching several coordinators, Brittney was professional, responsive, flexible, and organized. She kept in touch with me as I was running around all crazy preparing, and sent over ideas as well. The big day went perfectly thanks to her! She was calm and collected the whole time--I don't know how! Having planned everything myself and falling under stress, there were a lot of minor details that I'd completely missed, but she ALWAYS caught them and let me know, and was even able to find alternatives for them. She checked in often and kept us on time, and organized everything during cleanup as well. THANK YOU!!!
I could not speak more highly of Brittney and BLB Events. She was the best decision I made when it came to our wedding. Brittney is so talented at listening to a couple's vision for their day, understanding it, and translating it into reality. From our first interaction, through the venue walk-through, through our wedding day, Brittney was an invaluable resource. She recommended amazing vendors, shared creative ideas, and kept our planning on track with regular check-ins. On the day of our wedding, she was an absolute magician. She was punctual, polished, organized, and absolutely unflappable throughout the evening. If anything went wrong or there were any challenges, we were completely unaware and she handled everything with tact. Having her there allowed us to feel entirely relaxed and truly enjoy the evening worry-free. Brittney set out all of our décor (she has an incredible eye for design) and she organized and distributed it for removal at the end of the evening. She managed all the vendors and logistics that go along with that, including personally adjusting the dinner music when it was too loud and our DJ was nowhere to be found. She thought of every detail. So many guests commented on how smoothly each phase of the evening ran and her work in general – For instance, we didn't have any announcements telling guests to move to cocktail hour or into the ballroom for dinner, or downstairs for dancing. Brittney made sure it happened cleanly and efficiently. No one felt rushed and feeling like our evening didn't fly by in a blur is entirely due to Brittney managing everything so elegantly. I'm not sure that this review even does justice to the incredible work she did – she is exceptional and an overall lovely person to boot.
We hired Brittney as a day of coordinator. This was the best decision we could have made. She was easy to work with, professional, organized, and made everything go incredibly smoothly. I didn't have to worry about a thing at the wedding. Even though we hired her just for day of, she was available to answer our many questions as we went through the planning process. She is seriously the BEST!
Brittney is a great wedding planner, and we were so lucky to work with her! My now-husband and I knew that we wanted a wedding in a raw-space venue, filled with personal touches that would reflect who we are as a couple. Little did we know that personal touches are a ton of work, and we couldn't have done it without Brittney. She was there for us every step of the way. Brittney's down-to-earth personality, great listening skills, and fast responsiveness made it very easy to work with her. She is extremely organized and helped keep us on track when it came to the wedding planning timeline and budget. Brittney was amazing at communicating with all of our wedding vendors, and tried her best to make herself available for every walkthrough, phone call and vendor meeting.
Our wedding was truly a vision come to life. Everything went very smoothly with a couple of minor hiccups along the way, which Brittney was able to fix effortlessly. Go figure that a ketubah can go missing, but Brittney was able to save the day!
Hiring Brittney was one of the best decisions we made for our wedding. In the weeks leading up to our day, she took the stress out of us thinking of all the details. On the day of, everything went completely seamlessly. I trusted her to take care of every detail with the venue, vendors, etc. I was able to completely enjoy the day and not worry about anything. Both my mom and maid of honor commented on how impressed they were with Brittney's work. I highly recommend hiring BLB events for your wedding!
Brittney was a wonderful planner to collaborate not with on Wedding Wire's corporate networking event this past summer. She was not only extremely professional but also incredibly down to earth, easygoing and approached her role with a sense of humor. She had a wonderful idea of using colored pots for potted plants we provided throughout the space and it gave the event a really cute, creative touch! I highly recommend her for planning and day-of-coordination.
At first, I was a bit hesitant to hire a day of coordinator since I've planned and coordinated a number of events that were bigger in size than our wedding, but hiring Brittney was hands down one of the best decisions we made when it came to our wedding.
From a month out she helped to keep everything on track. We loved how Brittney was flexible with us, doing a walkthrough of the venue just a few days before the event even though she had already worked weddings there, being open to picking up our wedding favours and cupcakes the day of, and even swinging by our hotel to get the rest of our decor. Having Brittney manage the logistics of our day meant we got to enjoy everything and avoid all the awkward conversations with vendors. Beyond keeping things on track, Brittney kept an eye on us - and even put together a dessert plate for both of us because we had gotten too caught up in conversation. Perhaps that is something a relative or friend could do, but it was nice to know we had someone looking out for us so everyone could just focus on having a good time. Highly recommend BLB for DOC.
Awards
30 Reviews
15 Reviews
5 Reviews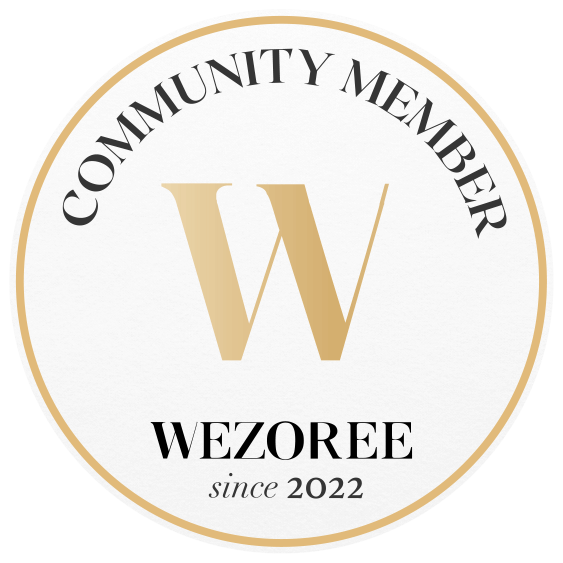 Wezoree Community Member
Frequently Asked Questions
What is the average price for BLB Events wedding planning services?
What avaliable planning services that can be provided by BLB Events?
BLB Events offers the following planning services: Day-of Coordination / Wedding Management, Full-Service Planning, Partial Planning, A la carte, Destination Wedding, Elopement / Microwedding, Event Design, Large Scale Event Production, Month of Planning, Virtual Events
What percentage of users recommend BLB Events and which are the most valued aspects of their wedding services?
BLB Events is recommended by 100% of couples who have used their services. Their overall rating is 5.0, with the same score awarded for quality of service, flexibility, value, professionalism and average response time.