Log in
Forgot Password?
Or
Not a member?
Sign Up Now
Choose your role
Already a member?
Sign In Now
Sign Up as vendor
Already a member?
Sign In Now
Or
Contact Vendor
Request has been sendet
Error: Request has not been sendet
Thank you! Changes has been succesfully saved.
My profile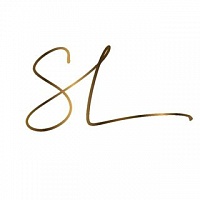 Sara Landon Events Planner
Your happiness is our passion!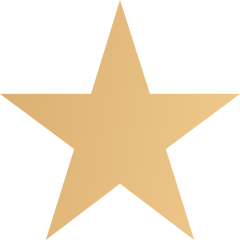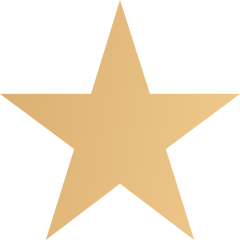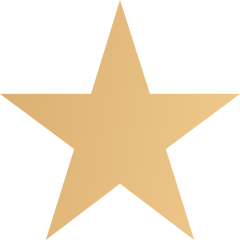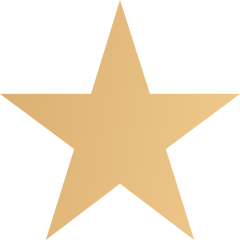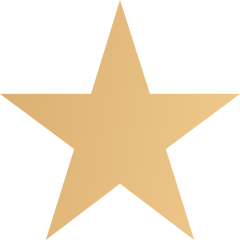 $10 000
38 Reviews for Sara Landon Events
out of 5. Recommended by 100% of couples
Add a Review
I worked with Sara for the planning of my wedding starting a month out and then Efren for day-of coordination. Sara is extremely organized and knowledgeable. She has strong opinions and shared candidly when she thought something was a bad idea. If you are someone with a clear vision for your wedding, be ready to go along with her opinions or be assertive about what you want. Efren is also fantastic. He was my day-of point person and he was on time, high energy, on top of every detail, kept people on task, etc. He had a good balance of staying focused, having a good time, and making sure I was happy and relaxed. Highly recommend them both.
As a newly engaged couple, we started to dive into the wedding planning process thinking we could handle it on our own. It quickly became evident to us we would need help! I had heard from a friend of a friend that SL Events was the way to go. We were very hands on with planning our wedding, we wanted to be involved with all of the decision making. We honestly thought we had everything covered… that is until we sat down with Sara and her team. She brought so many things to the table that we hadn't even considered! For example, our wedding venue had another wedding scheduled on the premises around the same time as ours – Sara convinced the venue that there would be way too much noise during our ceremony with the other weddings cocktail hour. She actually got them to shift a few things around so that everyone was happy (and thank God she did). Having her there helping with all of the vendors and stressed out family members REALLY made me feel like I could just sit back and enjoy the day, after all, isn't that what it's all about? We all know the day goes by way too fast as it is! I can't tell you how pleased we were with this company, they really get it. Thank you for making our special day that more special!
When I got engaged, my fiance and I had full intentions of doing it all ourselves. Then, I attended my best friend's wedding, which Sara coordinated, and IMMEDIATELY changed my mind. Sara was instrumental in making her wedding day go smoothly, and saw problems before they even happened. She made sure everyone was where they needed to be and at the right time. When we got home from that weekend, I got her contact information and we booked her. At that point we were already pretty deep into planning, and though we thought we had it all covered, Sara thought of things that we had not even considered, which was extremely helpful in creating our timeline for the day and the order of events. She was detailed, organized, and made us feel very comfortable. On our actual wedding day, Sara was able to wrangle our enormous (and wild) bridal party and made sure everything started on time. I tell all of my engaged friends that they must, must, must book Sara. We highly recommend!
While planning our wedding, my husband and I came across a catering company based in Brooklyn and reached out. We were contacted by Sara, and fr om our first phone call, it was apparent she was going to be amazing. She immediately presented genuine interest in us and our needs - at no point did we ever feel like we were just more 'business' for her. She is a consummate professional, in that she tended to have an answer for questions before we knew we were going to ask them, and is so personable we felt completely comfortable in her capable hands. We came to these conclusions BEFORE we even met her in person at our tasting, wh ere she proved to be all these things and more. She led us through a delightful, charming evening of food and conversation, further concreting our knowledge that we'd chosen the absolute best person to work with. She was really interested in getting to know US and what was going to make our night the best event. There was minimal work on our end because of her commitment, and she was aligned with the catering - we didn't hire her directly as a planner! She took care of so many things that we didn't even realize we'd need to take care of, and it made a drastic difference in how much effort was required on all parts. Cut to the day of the wedding - she met us at the venue, helped us set up our personal decor, managed the setup of the space, managed the team working the event - in short, she made our night go off without a hitch. We could not have had a better experience, from inception to conclusion, had we not been able to work with Sara.
To sum up, Sara's drive and enthusiasm to go above and beyond for her clients and her passion for the work are but a few of her stand-out qualities. Add in that she's a really nice, great person, and you've got yourself the best choice possible. To all who read this - don't be foolish, don't shop around - JUST WORK WITH SARA.
Our wedding went off as perfectly as we possibly could have imagined, thanks to Sara! She and Efren coordinated all of our many vendors at venue that was nearly a "raw space". Leading up to the big day Sara was incredibly reassuring and confidence-building - she provided helpful checklists, made great recommendations, and thought of everything I never would have on my own. Working with Sara was fun and allowed my husband and me to relax and enjoy our wedding day without worrying about logistics. I highly recommend her!
SL Events is amazing!!! Sara and her team not only coordinated our wedding, but her company catered and serviced our rehearsal dinner. From the fresh and delicious food, which was beautifully presented and personally selected by Sara and her chefs to match our theme, to the bartender's perfectly mixed and matching cocktails, to the service of her kind and professional wait staff, Sara made our rehearsal/welcome dinner an incredible wedding weekend celebration!!
As for the wedding planning, we cannot thank Sara enough for helping to make our special day absolutely perfect! We started working with Sara the months right before the wedding to bring everything together for the big day, and all I can say is that we wish we had started working with her sooner!! Sara took away all the stress of confirming/ working with the vendors on all of their requests, organizing payments, timelines, keeping us on schedule with planning/ reminding us of items that we had not thought of, and keeping us perfectly organized right up to the last minute. More than that, Sara is so kind and professional, and she really listens to your ideas and visions, and will do everything in her power to make them a reality, all while addressing any concerns. On the day of, Sara and her team helped make the wedding run seamlessly, so that all we needed to focus on was enjoying the day and each other! She made sure that anything we could have needed that day was taken care of, well before we even realized we needed it. Everyone said how calm I was on the big day, and that's because I had full trust in Sara to execute all of the details. Not only did she deliver, but she exceeded our expectations!! The best part is, since Sara's company coordinates and caters all types of events, we will hopefully get to work with her again for another celebration in the future!! Thank you again so much, Sara!!! You and your team are the best!!
I was a bride in California and although Sara is based in NYC she does weddings all over the country. Thank god! She tailored her package to fit my needs and she charged a fair price. From the first conversation I knew she could handle my ocean side dream day and wasn't worried about my "do it yourself" personal touches. She took me from overwhelmed to enjoying my weekend from start to finish. My husband and I would both highly recommend Sara to anyone planning an event. I am forever thankful for her.
SL Events came to me as a referral from my best friend who recently got married. My (now) husband and I had a call with Sara and immediately knew we needed her help with our wedding. It was without question the best decision we ever made.
When you meet with Sara you'll see that she has amazing taste, but also has the ability to work within a budget. She was always providing recommendations on vendors to work with and always working in our best interest to get us the quality we desired at the price points we needed. Sara worked with us so patiently and carefully to make sure everything looked beautiful and and gave me the wedding we had always dreamed about. Her staff was also amazing. Diligent and on point throughout the wedding. Helping me with so many things such as my dress, announcements/emcee, and many more. Funny story actually was that my dress was dragging on the floor and getting dirty, so Efren, Sara's second in command created the most beautiful bustle for my dress so I could dance comfortably the rest of the night. SL Events was with us every step of the way providing great insight for big decisions like hiring quality vendors to covering all the small details leading up to and on our wedding day that we would've never thought of if it weren't for Sara and her team. As my Mom put it, "Sara is an angel. Not only is she professional in every situation, a problem solver, and well organized, but she's one of the nicest, most caring people I've ever met."
Sara Landon is a consummate professional and a pure delight to work with! From our first phone conversation, we knew she was "the one." She loves what she does - and does it brilliantly. She is highly experienced, dedicated, energetic, attentive to details, savvy about contracts and scheduling, makes herself readily available, and consistently goes above and beyond. Her upbeat personality is also the perfect antidote during moments of stress and throughout the planning process. She responds quickly to emails/phone calls, finds brilliant solutions to problems, is great at dealing with a wide range of personalities, and beautifully coordinates all members of the wedding team. She also has excellent vendor contacts and works to maximize the results of your budget. Sara took us from anxious and overwhelmed to wonderfully happy and at ease. Working with Sara was a pleasure and felt like being with a trusted friend.
Efren, her right hand, is an invaluable team member, who also has outstanding strengths. His warmth, calmness, and great sense of humor will keep you smiling, relaxed, and able to truly enjoy the day. He possesses quick thinking in dealing with the inevitable unexpected, which he handles so seamlessly you may never even know of these discreet triumphs. He can also tie a bowtie, bustle a dress, and touch-up lipstick effortlessly. Together, Sara and Efren give you the confidence that you could not be in better hands. Whether for day-of, month-of, or year-of, give yourself the ultimate wedding present—SL Events will make your dream wedding come true.
If you want a wedding planner you can trust, have confidence in, put you at ease and make your dream wedding go off without a hitch....HIRE SL EVENTS! Sara is an extraordinary person who is truly passionate at what she does. We gave her full reigns to execute the wedding of our dreams and she pulled it off flawlessly. Any little hiccup that came up was quickly and quietly handled where my husband and I didn't even have a clue. My family all knew to take ques from Sara on how the day would run and it was a huge relief for us.
At the end of the night, by some miracle (aka Sara!), all of our DIY decor and personal items from the venue made it back with us. We are talking 2 HUGE car loads full. Sara gave us the ability to actually enjoy our special day and not stress about the small stuff. Like the bride, me, totally forgetting to put on deodorant that day. Sara and her assistant were close by with a stick ready to go! We could not have asked for a more amazing planner for our wedding. We are forever grateful to Sara for all of her hard work and friendship.
My wife and I are both wedding photographers, and between us we've been to more than 1,000 weddings …Sure, we knew a few things, but luckily one of the things we knew was how many behind-the-scenes aspects of putting a wedding together were hopelessly out of our depth. Out of the countless wedding planners we've known, we both chose to work with Sara Landon, and we couldn't be happier with our choice. Sara is everything we could want in a wedding planner. Part Leslie Knope (in her organization) and part Amy Schumer (in her candor and wit), she combines encyclopedic knowledge of wedding-day minutiae with an energetic personality that keeps it all fun and loose, the way weddings should be! She bore all the stress of the planning for us and let us enjoy ourselves throughout. And, when she needed to, she could fight fiercely for us … not only working out good deals with vendors, but making sure we weren't subject to changing policies and attitudes. Sara was very responsive through whole process, making sure that we busy New Yorkers were staying on a low-stress timeline. She effortlessly handled so many of the things that we would have been clueless about, such as: confirming and evaluating all vendor contracts; doing multiple site visits to the venues, mapping out details from florals to lighting to even a balloon drop, photo booth and beyond; bringing everything home to our apartment at the end of a very long day; walking us through the seating-chart process, teaching us seating software and guiding us through its use; using her catering background to qualify which rentals we would need and even the kinds of power they would set up and the servings of the food itself. She was awake the earliest and stayed the latest of any vendor (and guest), and her energy was non-stop. Thanks to her, our wedding was executed better than we could have dreamed. Take it from people who have seen this over 1000 times - Sara Landon is a must-have!
We just had our daughter's wedding this past Saturday evening at Gotham Hall in New York City, and it could not have been more perfect. Everything went on flawlessly, my wife and I as well as the Bride and Groom got to enjoy the entire night and didn't have to worry or be concerned about ANYTHING! Why? Sara Landon and her staff she brought with her! No one comes close to the organization and follow through she performs. And on top of all this, she is a wonderful person. Sara even came out to our house on Long Island to transport boxes to Gotham for the wedding. The best money I've spent on the wedding was for SL events and Sara!
First of all, Sara Landon was the sweetest, most sincere person to work with throughout our wedding planning process. She listened carefully to all of our aspirations, and eased our concerns with feasible solutions. She respected our original vision, and helped us make it happen with style and grace.
Having her as our day of coordinator, we started collaborating a month out, which is when she corralled our vendors and helped us finalize decisions. It is important to note that we had our wedding in the heart of NYC, which could have been riddled with hassles, but with Sara, was a breeze. When it came down to the day of the Big Dance, we literally didn't have to worry about a thing. Sara and Efren, her amazing day of partner, handled all vendors, timelines and even our somewhat difficult families. They made sure that there was nothing that got in our way of having the best night of our lives. Looking back, it would not have been the smashing success that it was without Sara and Efren. Their patience, understanding and professionalism was the backbone of our wedding logistics. We highly recommend talking to Sara Landon if you're looking to make your dream wedding come to life.
We hired Sara Landon and her team for Day of Event Coordination. Excellent move! While my daughter and I enjoyed orchestrating all the details of the wedding, we could not possibly have conducted the affair on the day of. Sara helped answer numerous questions ahead of time and put together a timeline that allowed our day to flow seamlessly. Efren and Eric kept us calm, on point - we could NOT have enjoyed the wedding without the SLEvents team.
What can we say...Sara and her team are absolutely phenomenal! My husband and I live in London and wanted to have a yacht wedding in New York. We started planning our wedding with SL Events a year and a half ago, and Sara was with us every step of the way. Her bubbling personality, knowledge of wedding planning and vendors, and immense professionalism, allowed my husband and I to plan the wedding of our dreams! On the day of our wedding, Sara and her assistant provided unparalleled organisation and liaison not only with our family and friends, but with venue and vendors. This provided my husband and I with a stress free day, and the opportunity to fully enjoy our wedding. We would highly recommend SL Events for your wedding day planning!
Given how hard Sara worked and how much she added to our wedding, I could not believe how reasonably priced she is. She started working with us in early April for July wedding day coordination. In early June, she stepped in to do design. She never batted an eye about the turn around, and flawlessly executed a beautiful space that stayed exactly within our budget. We did not want to spend too much money on flowers, and she designed a space with lots of greenery that did not feel cheap. She also added a number of classy touches: she encouraged us to welcome our guests ourselves and she made a board of escort cards that matched a family photo collage that was specially featured at our event. Efren, who worked with us on the day of the ceremony, was phenomenal. He busseled my dress, fixed my makeup, and helped our pre-wedding photos go off without a hitch. He fit in so well with my friends and family that everyone wanted to know more about him! Sara's firm yet not overbearing hand was an excellent addition and allowed us to enjoy this fantastic event.
We used Sara and her company for Day Of Coordination services. Her and her team were wonderful. As I was interviewing wedding planners, I chose her because I liked her personality. You can tell she has experience, but she is also laid back and helpful during the sales process, not pushy or aggressive at all to her potential clients.
Leading up to the day, she answered all of the questions we had, including some questions related to regular planning. About 4-6 weeks before she took over to reach out to all of our vendors. She contacted all of our vendors, created timelines, and was completely organized to ensure nothing small was forgotten about. On the actual day of, when her and her team went to work it was amazing. I thought I had my very own special operations/green beret team running around tackling anything that came up on our special day, with ear pieces in for communications, and the whole set up. It was awesome. She's worth every penny. The day went smooth and a lot of that likely has to do with the preparation when she takes over before the special day arrives.
Sara and her SL Events team was top notch! I was able to stay so relaxed and in the moment the day of our wedding because of Sara and her team.
Sara, Stephanie, and Efren took care of all of the details so that my husband and I could just focus on having the time of our lives. Especially the day of, Brian and I were so happy to have Sara and her team there. Efren, in particular, was so attentive and just a true joy to be around. He took care of every detail from my veil and train to my tear-stained eye makeup after the ceremony and kept my husband and me laughing throughout the day. He was also my advocate when I needed a break from pictures or to escape from a conversation. Sara coordinated with all of the vendors and made fantastic recommendations throughout the planning process.
We hired Sara Landon as our day-of coordinator for our 9/30 wedding. She came highly recommended from our photographers (Ryan and Tatiana Brenizer, whom we loved btw), as she actually was THEIR wedding planner -- and we figured, why not trust people with tons of first-hand wedding experience? GREAT DECISION.
Sara was amazing and put us at ease from our first meeting. She really showed us her worth in the month leading up to the wedding. Apparently, planning an all-day, 50-60-person event requires a lot of attention to detail that my husband and I don't have, oops, but Sara does! She helped us create our schedule, provided guidance when we were confused (who gives speeches?), warned us against bad ideas we had (self-manned photobooths), and basically provided a calming / knowledgable presence we could turn to for advice. She said that by now, she'd done more than 300 weddings -- at time of planning our own, that was 300 more than we had ever done. Sara was especially essential during the week leading up to and day of our wedding. On our wedding day itself, Sara and her awesome assistant (Efren) put everyone at ease and basically did all the thinking for us -- great because our brains decided to shut off the night before. She kept us on or ahead of (!!) schedule, told us we looked terrific, and probably secretly ran around frantically to make sure the day went as smoothly as it did. Beyond "just" planning the day, Sara seemed so genuinely excited for us to marry. She and Efren (1) arrived at Tarrytown, NY by 7:30am for our morning ceremony and (2) arrived with smiles and jokes that put everyone at ease. My maid of honor commented multiple times on how awesome Sara was, and it's true. I also love that Sara seemed to build instant rapport with everyone she interacted with -- and obviously, she got along great with our photographers, which was another added bonus. tl'dr - she's GREAT.
We hired SL Events to provide day-of coordination services for our January 13, 2018 wedding at the Rainbow Room. Sara came highly recommended by family friends who used her for a wedding the previous autumn. Without a doubt, Sara's fee was the best money we spent on the wedding. Sara advertises "day-of" coordination, but she was available for the full six or so weeks prior to the wedding to answer questions and manage all logistics. She was also available even earlier than that -- she happily answered a few planning-related questions and provided helpful recommendations. In the month leading up to my wedding, I was not in contact with any of my vendors -- Sara handled it all -- and I felt completely confident handing over the full extent of the logistical work to her. She is calm, collected, flexible, approachable, and fun. She totally understood what my anxieties were, and she made sure that they were all ironed out perfectly. She put together an EPIC timeline for the whole day of the wedding, but more important than that, I didn't even have to look at it once -- she made sure that everyone knew where they were supposed to be and when. All I had to focus on was staying calm and having fun. At the wedding itself, Sara kept me and my husband on task in a positive, energetic, and un-aggressive way; she made sure the night flowed perfectly, but we never felt like we were being rushed or pushed around. Also, Sara and her assistant Eric did the most marvelous job bustling my complicated, over-the-top dress. They made sure that neither my mother nor any other wedding guests had to be taken away from their party to help with this task; and they did a beautiful job at it. And we laughed a lot while they were at it!
Summary: Sara is a consummate professional. She is incredibly good at an incredibly difficult job. She is positive, upbeat, understanding, and calming. I cannot imagine what we would have done without her. Hire her; you will not regret it.
Awards
30 Reviews
15 Reviews
5 Reviews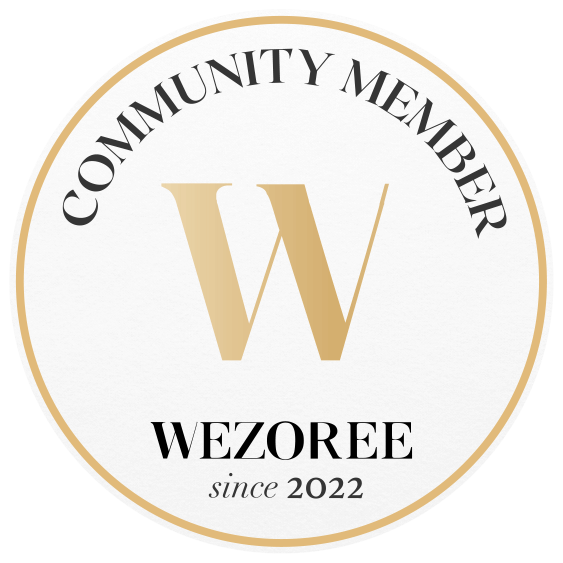 Wezoree Community Member
Frequently Asked Questions
What is the average price for Sara Landon Events wedding planning services?
What avaliable planning services that can be provided by Sara Landon Events?
Sara Landon Events offers the following planning services: Day-of Coordination / Wedding Management, Full-Service Planning, Partial Planning, A la carte, Destination Wedding, Elopement / Microwedding, Event Design, Large Scale Event Production, Month of Planning, Virtual Events
What percentage of users recommend Sara Landon Events and which are the most valued aspects of their wedding services?
Sara Landon Events is recommended by 100% of couples who have used their services. Their overall rating is 5.0, with the same score awarded for quality of service, flexibility, value, professionalism and average response time.