Log in
Forgot Password?
Or
Not a member?
Sign Up Now
Choose your role
Already a member?
Sign In Now
Sign Up as vendor
Already a member?
Sign In Now
Or
Contact Vendor
Request has been sendet
Error: Request has not been sendet
Thank you! Changes has been succesfully saved.
My profile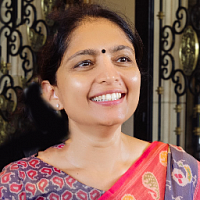 Urvashi Mishra Planner
Wedding & event planner, Entrepreneur, Mom, Wife and much more... "Don't be afraid to break the rules as long as you do it fabulously"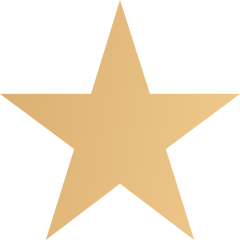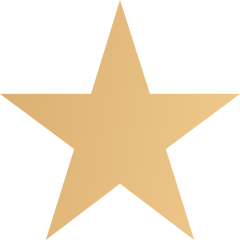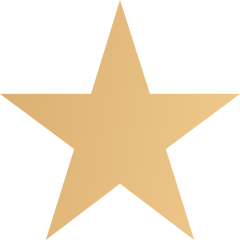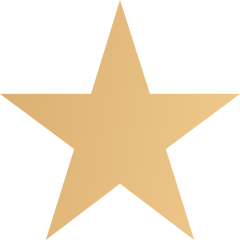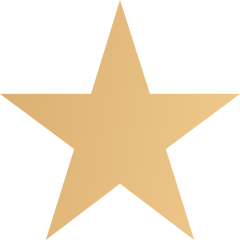 $15 000
43 Reviews for Urvashi Mishra
out of 5. Recommended by 100% of couples
Add a Review
We just had our Indian/Bengali Hindu wedding for my wife and I in Princeton, New Jersey and it went fantastically, in no small part to Urvashi.
She began helping us organize the wedding over a year in advance of the wedding. She already had a list of vendors (hotel, music, food, photography, cake etc...) who she knew, and who knew each other, which was extremely helpful as they were able to pull everything together seamlessly for the wedding and the reception, allowing us to actually enjoy the day of the wedding. She was extremely helpful, nice, thoughtful, and indispensable for maintaining our sanity in the weeks/months up to the wedding.
Fr om the beginning, Urvashi embraced our ideas in planning a wedding that was non-traditional -- one that fused new and ancient customs. She never once uttered the word "no" or that's "not possible", instead she started and every conversation with "we'll make it happen."
My husband and I planned our NY wedding from India wh ere we live and work. With the tireless support of Urvashi and our families we were able to plan and execute an incredible weekend of events. From a SongEat (aka sangeet) with live musical performances + delicious food/drinks for over 110 guests to a 300 person outdoor wedding ceremony & indoor reception along the banks of the beautiful Long Island Sound, everything went off beautifully. Despite last minute changes and challenges, Urvashi kept us centered with her unwavering commitment to delivering our vision, and she did it day in and out with an infectious smile and generous heart. We cannot thank her and Electric Karma enough for making our life moment so memorable. We would recommend her and Electric Karma without hesitation. Believe us, your wedding will be better because of their work.
We booked Urvashi as a day coordinator and not only did she assist and help in the planning she went above and beyond that day. Every possible issue was taken care of and she did it all with a smile. I would highly recommend using Urvashi for planning your wedding.
It was such a pleasure to have Urvashi as part of my daughter Priya's engagement and wedding . We had 4 day event. Each event planning, was the best. She went out of her way to help plan all of them , all our guest appreciated her positive approach as well. I never heard her say "no' or 'can not do it'.
All she said was , 'well , let's try or we can do it'. She earned every bit of it. Good Luck Urvashi. Veni
Urvashi is a rock star. My wedding weekend went flawlessly, and when I look back to it, it was all because of Urvashi. I met her at a bridal show, but unfortunately I had already booked a planner. Long story short, my old planner was awful and Urvashi came in to save the day.
She started helping me from the minute we started working with her. After 3 months of vidchats, phone calls, and multiple meetings, she created a perfect excel sheet to organize the wedding weekend to the minute. She was at every vendor meeting and gave me extremely valuable advice. During the wedding weekend, she had every member of my family in line to help. She was everywhere on time... I never saw her sleep! She went above and beyond our expectations. She managed all my vendors and family better than I could ask. My family fell in love with her. I would recommend her to anyone and everyone. Urvashi is absolutely amazing. And I will be forever grateful for how much she helped me over my wedding weekend.
No advice. just go for it. they are the best. urvashi rocks.
rvashi is AMAZING! I was married in Atlanta, and she flew in - due to delays etc, she landed late and still came to my house at midnight the night before to get everything from me and go through each day's schedule. She executed the timeline, kept the event on time, put out fires, and overall helped the event run smoothly. She respected everyone, was professional, and made sure everything went fine. She's an excellent person, and I would highly recommend her!
Urvashi was absolutely amazing. She is what you need when planning a wedding - a reliable, efficient, know-all wedding planner that takes the stress away from you and gets things done. She is also very pleasant and warm to work with. She was truly a blessing for my wife and I because we only had a few months to plan our wedding and Urvashi came on board knowing that we had a huge challenge in front of us but was still able to execute the best wedding. She also has a whole bunch of connections and was able to pull some strings to make our vision come true. We were truly very lucky to have had Urvashi on board and hope she continues being the rock star she is.
- BINny and SuMONA :)
Urvashi has been amazing in planning both of my daughters weddings. She's gone above and beyond in every way. We have recommended Urvashi to many friends and families. Her work and attention to detail are outstanding. Highly recommend!
Book this vendor!!!
I am truly at a loss of words to express how perfect Urvashi made my wedding day. And that's not all - I had multiple events that were back to back in another country and she ensured that every second of every day was seamless. I can't think of one thing I wish had been done differently or any area that she could have done better. When I had a question or concern, not only had she already thought of it - but she had an action plan in place with multiple back up plans - all of which suited my needs and I was happy with. She made sure that I was in good spirits throughout the planning and consistently reassured me. She went out of her way to make my friends and family feel extremely comfortable in another country. Leading up to our events, Urvashi took phone calls at any odd hours - even when we didn't have something scheduled. I cannot say enough positive things about Urvashi, her services were FLAWLESS from concept to creation to completion. Urvashi, you are AMAZING and I know I'll be coming back to you for any future events I need help with. You ROCK!!!! Love, Misha & Will
We are immensely grateful for our team of dedicated vendors. Our wedding was an overwhelming success thanks to Urvashi and the Electric Karma East Coast team.
Urvashi, for all your patience, grace, good judgement and peace-keeping nature, we couldn't have asked for more in our wedding planner. You exceeded all our expectations and we miss seeing you everyday! We had two weeks of celebrations starting in NJ and ending Philadelphia! You made everyday full of sunshine and each event was executed flawlessly. Thank you for always putting your best foot forward and managing all of our events with your beautiful smile. You have become a part of our family and I will forever thank my lucky stars for you! Thank you for making our happily ever after a true - dream come true! We love you!
The best decision my mom and I did when we started planning my wedding was hire Urvashi. Mishra to help with the planning. We are so happy we found her. Not only is she smart and quite talented in what she does, but she is also incredibly easy to work with. By the time the wedding came, she was a part of our family. She expertly coordinated our day and made a smart timeline and everything stayed on schedule all day. She also managed to put us in contact with vendors that we would have never been able to find ourselves that made our day absolutely amazing. We got married 6 months ago and people are still talking about how incredible our wedding was and it was all due to Urvashi's magic touch!
We hired Urvashi Mishra and her team for our daughter's wedding at the Hyatt Regency in Jercey City NJ. Fr om the first time when I spoke with Urvashi, I knew she was the one we would like to work with. At the end of our talk, she said to me that it doesn't matter if you hire me or not, if you need help you can call me any time. Those words gave me lot of confidence in her and hiring Urvashi was right decision. She didn't disappoint me. She was there with me and our daughter every step of the way. She is very knowledgeable and was able to provide us with a lot of vendors who exceeded our expectations. She was reachable and responded right away for my calls, text messages and emails. She worked with Hyatt and all the vendors very closely and made the wedding perfect. She has lot of patience, very responsible, family oriented and can handle tough situations gracefully. On the wedding day she was every wh ere with her beautiful smile making sure things are going smooth. She worked with us for ten months and became a family member. She is the best and I would definitely hire her again. I miss working with her.
Urvashi, thank you for making our daughter's wedding day memorable.
We have known Urvashi for a few years now, as she had done an incredible job putting together our sister's Wedding. Our Family had grown fond of her impeccable ability to manage soo many tasks, while doing so in such a personable and postive spirit. Thus, when the time came for us to start planning for ours, the decision was a no-brainer.
From Day 1 of the planning process, Urvashi was strongly committed in building trusting partnership with the two of us and learning about our vision for the Wedding to make it a reality, while giving us the space to provide suggestions on certain things we wanted. Even with being centrally located in New Jersey, she was able to provide us a number of suitable vendor services in Northern Virginia area to fit our needs, and then singlehandedly managed communications with them, as well as contract negotiations. Moreover, this would also entail promptly providing check-ins with us regarding any questions or concerns, feedback from vendors, and very helpful recommendations when needed. This was an enormous relief for us during the process. During the Wedding weekend, we all noticed the Superwoman Wedding Planner that she is. From one minute putting together a festive Sangeet, to another minute working with the vendors to put the finishing touches on the Wedding Ceremony, watching her move seemlessly and effectively from task-to-task (such as putting together saris for the ladies!) was inspiring. Moreover, her and the Electric-Karma Team's constant professionalism, eagerness, and willingness to help with last minute preparations, as well providing a calm presence, always made us feel like we were in great hands! We cannot be thankful enough for everything Urvashi and the Electric-Karma Team did in making our Wedding weekend the most memorable times of our lives. We HIGHLY recommend Electric-Karma in planning your next event! -Pramila and Prasid
My husband and I had a large and multicultural (Hindu and Christian) hybrid outdoor wedding. The coordination was expertly done by Urvashi. She had an excellent timeline and worked well with all our vendors. The team that she brought with her was indispensable on the day of as well the mehndi party. She went above an beyond at many points throughout the weekend. There were many times when she was thinking 3-4 steps ahead and helped avoid potential problems. Overall she was calm and amazingly competent. She arrived several days before the wedding and helped with multiple parts of the set up process for get togethers before the actual wedding events. We have zero doubts that if we had to choose again we would 100% choose Urvashi and her team. Our wedding was exactly what we wanted.
I've known Urvashi for a few years now and have always admired her work ethic and amazing positivity. When it came to my wedding, Urvashi jumped in and helped guide us in each and every step. Whether it be late night calls or frantic text messages, Urvashi seamlessly handled everything for our wedding. With our wedding, and having a combined South Indian and Vow ceremony, she handled every single detail of each ceremony and ensured that we had nothing to worry about on the day of the wedding. Without the help of her and her team, our wedding day wouldn't have been as magical as it was. Urvashi is truly the kindest, most hard-working and positive person to work with! She will go great lengths to ensure you appreciate every moment of your special day!
One of the best decisions of my wedding was choosing Urvashi to help us plan it. She is truly a kind, dedicated and genuine person to work with, not to mention a very efficient and hard-working planner. With Indian weddings, it really is a family event--Urvashi seamlessly integrated both of our large families throughout every part of the planning and coordinating process and perfectly managed over 400 people for 3 events, keeping everyone's requests and preferences in mind. She was always available for questions, concerns, and literally anything at any time of day throughout the months that we worked with her. Many guests and family members also came up to me to say how helpful, calming and great Urvashi was throughout the weekend of our wedding, and we are still receiving compliments on our flawless wedding today. Urvashi is amazing-if you are thinking about hiring a wedding planner you don't need to look any further.
Urvashi was a blessing for our family and I during this stressful wedding planning process. I was just finishing up with Nursing school and studying for boards and my husband was working a lot of night shifts. Urvashi Made our dream vision of all of our events come true. She took into consideration our vision and thoughts and bettered it to make it happen. She was patient in working with both of our families and took into consideration their wants and vision for us as well. Our guests, when meeting at other weddings, still talk about Urvashi and how amazing she was and how smoothly our events were. We were the first in our family to use a wedding coordinator and now everyone is on board with how it was the best wedding decision we've EVER made.
One of my best decisions I made for my wedding was hiring Urvashi as my wedding planner. She started helping my family and I plan my wedding 7 months in advance. I can't put into words how much she did during the week of the wedding. Many people told me I was one of the most relaxed brides that week but that's because of Urvashi. No vendors contacted me all week and she found a solution to all the problems. It was not that easy to work with me as I was very particular and detail orientated during the planning process. However Urvashi was the sweetest person ever. She always had a positive spin to things. Everyone at the wedding events knew who she was as she was very hands on. We have received nothing but compliments about this massive event that she helped execute. She wasn't only my wedding planner but also felt like a family member! I have already recommended her to future brides and will continue to do so!
It's almost 6 months from our wedding, and as I reminisce looking at our wedding pictures, I realize we would not have been able to pull it off if it wasn't for Urvashi. Urvashi has to be the hardest working wedding planner out there. She's so accommodating and understanding. We got married at OHEKA Castle, which wasn't an easy feat. We had many moving parts, including shuttles, take away boxes, an out door ceremony, and food truck vendors. I researched and spoke with every planner in the area and looking back, can truly say, no one compares. If you are debating working with anyone else - don't. Urvashi is above and beyond. As a note, this review is simply for her, and not the rest of the team.
Awards
30 Reviews
15 Reviews
5 Reviews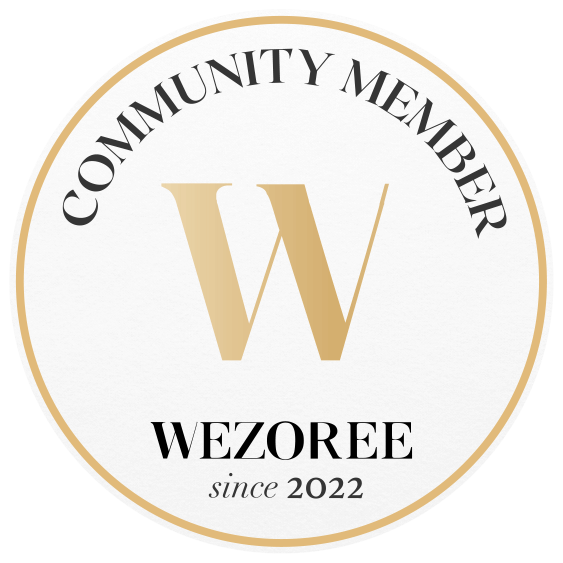 Wezoree Community Member
Frequently Asked Questions
What is the average price for Urvashi Mishra wedding planning services?
What avaliable planning services that can be provided by Urvashi Mishra?
Urvashi Mishra offers the following planning services: Day-of Coordination / Wedding Management, Full-Service Planning, Partial Planning, A la carte, Destination Wedding, Elopement / Microwedding, Event Design, Large Scale Event Production, Month of Planning, Virtual Events
What percentage of users recommend Urvashi Mishra and which are the most valued aspects of their wedding services?
Urvashi Mishra is recommended by 100% of couples who have used their services. Their overall rating is 5.0, with the same score awarded for quality of service, flexibility, value, professionalism and average response time.